My son grabbed my camera and took off down the alley. With each mural, he would yell out, "Mom come look at this one!" as if each mural was even better than the last. This unexpected alleyway transformed into this Arctic wonderland fills the imagination and wonder of everyone in our group, cameras clicking and everyone sharing in the excitement of each mural as we passed it by.
What is the Back Alley Arctic?
Starting in the Summer of 2017, local artist Kal Barteski put her paintbrush to work and started brightening up the neighbourhood, one garage door at a time. "Nothing good happens in a back lane — so I wanted to make it a little more colourful, and see if I could perhaps make a walk-able or bike-able art gallery," said Barteski." Once her first garage door was complete she had an invitation to do the next, and then the next, and a whole alley filled with her favourite arctic animals would evolve over time. "'I have been creating my whole life. It is all I know how to do… I am wildly passionate about contributing to the world in a way that makes it better – with paint or with words – paint, ink, lines, ideas, streets, ice, conversations, kindness.' – Kal Barteski
Where is Back Alley Arctic?
Kal Barteski's elaborate, colourful art installation can be found in a back lane off of Canora Street and Ethelbert in the heart of Winnipeg, Manitoba.
When to visit Back Alley Arctic

?

The scenery is beautiful year-round with vibrant colours that seem to jump out at you. One person recommended visiting in the winter saying, "it even comes more to life in the winter when the surrounding scenery is covered in the white snow and the animals seem to settle into the backdrop as if they were at home."
Who painted the Back Alley Arctic?
Kal Barteski, a Winnipeg-based artist first started off the project with a polar bear on her garage door. The work of art quickly garnered the envy of her neighbours who asked if she'd paint one for them. The stipulation – she would only paint arctic animals, otherwise, owners would have to pay a fee of $10,000. To everyone's delight, the arctic theme was set and 400 hours later a laneway that was once used for transportation and trash was transformed into the most beautiful alley in Winnipeg.
What does the Back Alley Arctic Promote?
Kal is passionate about arctic animals, and more specifically Polar Bears. The Back Alley Arctic helps bring awareness to The Polar Bear Fund, which Kal started in 2016. Hosted by the Winnipeg Foundation, this fund supports small and meaningful projects in honour of polar bears. "Rather than channelling funds to larger organizations, the PBF is designed to enhance smaller, more innovative ideas and fund them quickly. The fund's advisors will assess the potential and need of proposed initiatives with a focus on engaging, community-driven projects." Learn more about the Polar Bear Fund here.
20 Photos to Inspire You to Visit Back Alley Arctic in Winnipeg, Manitoba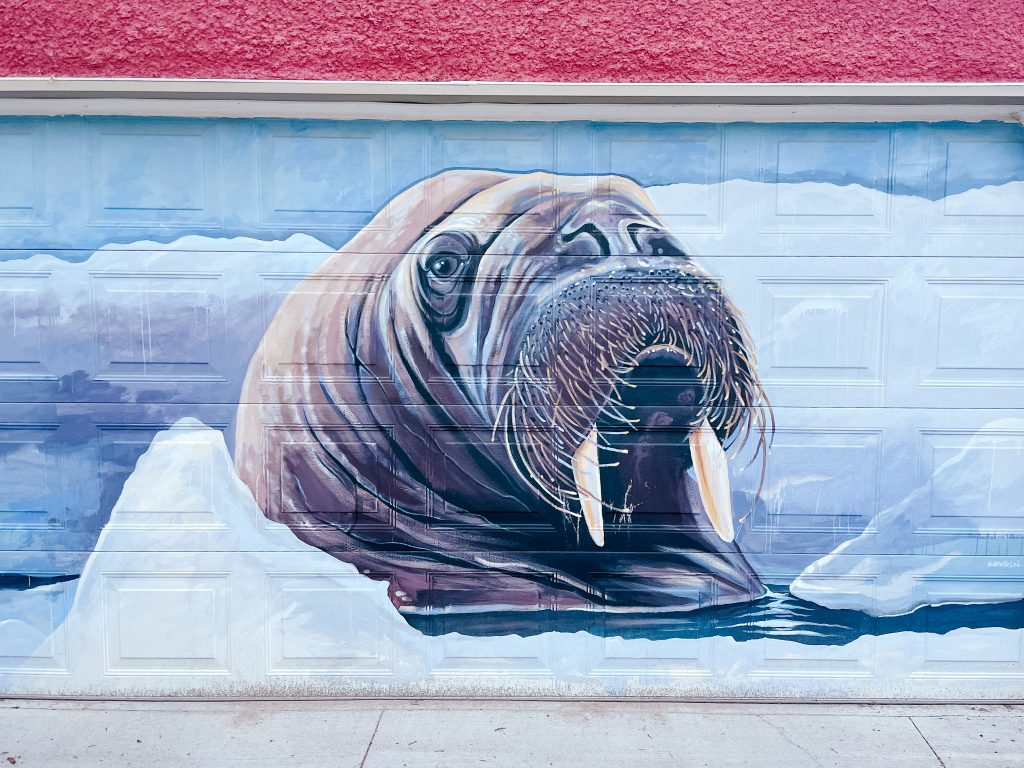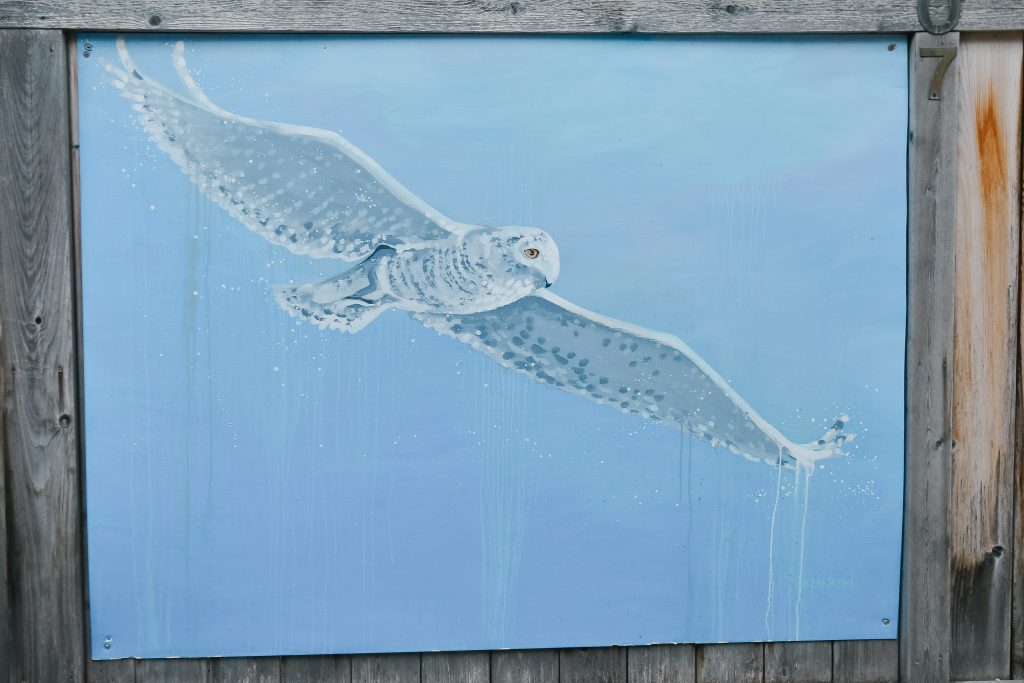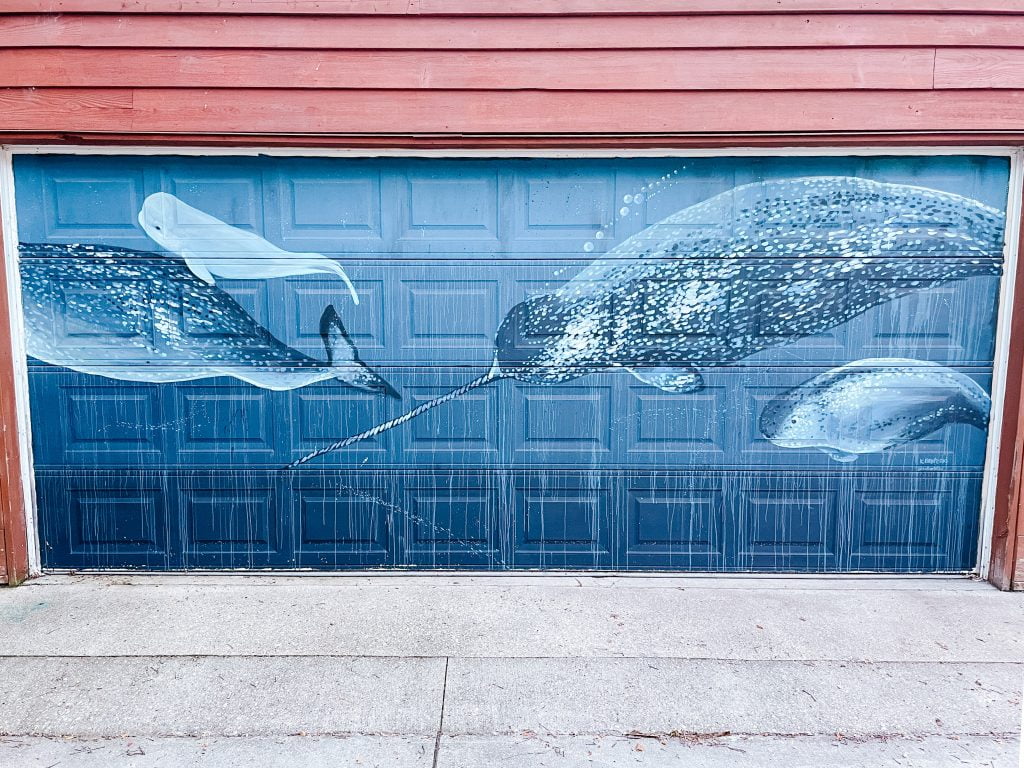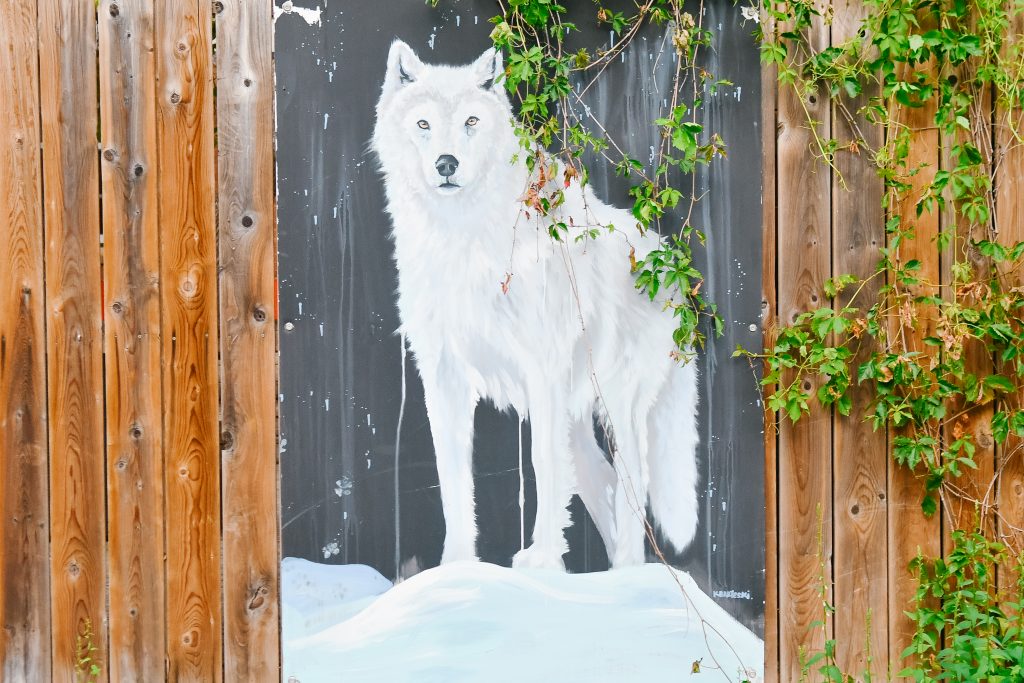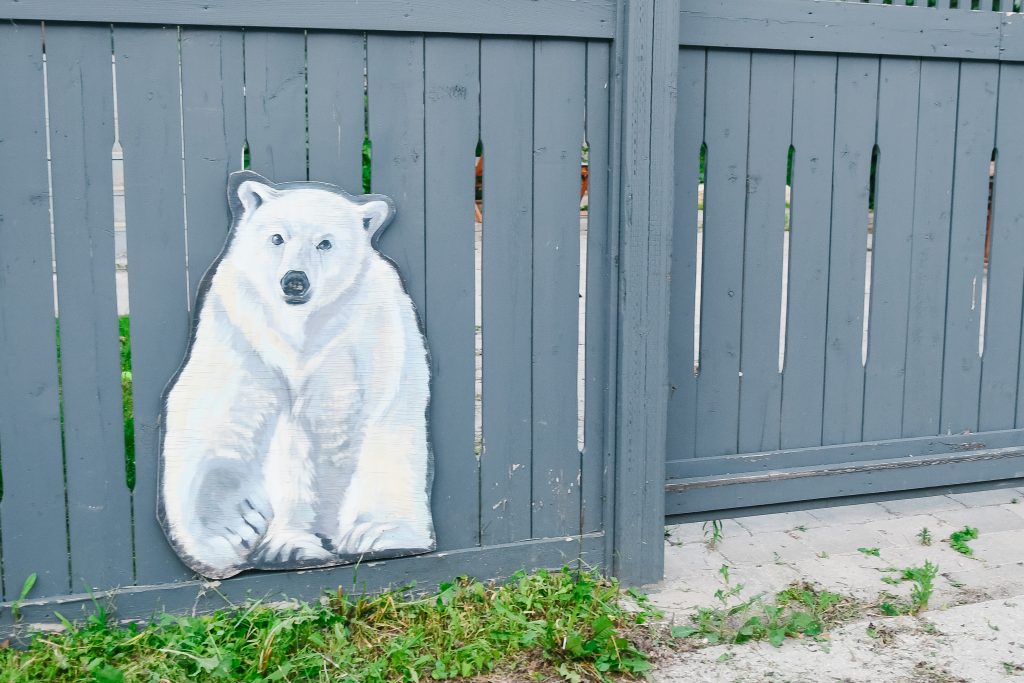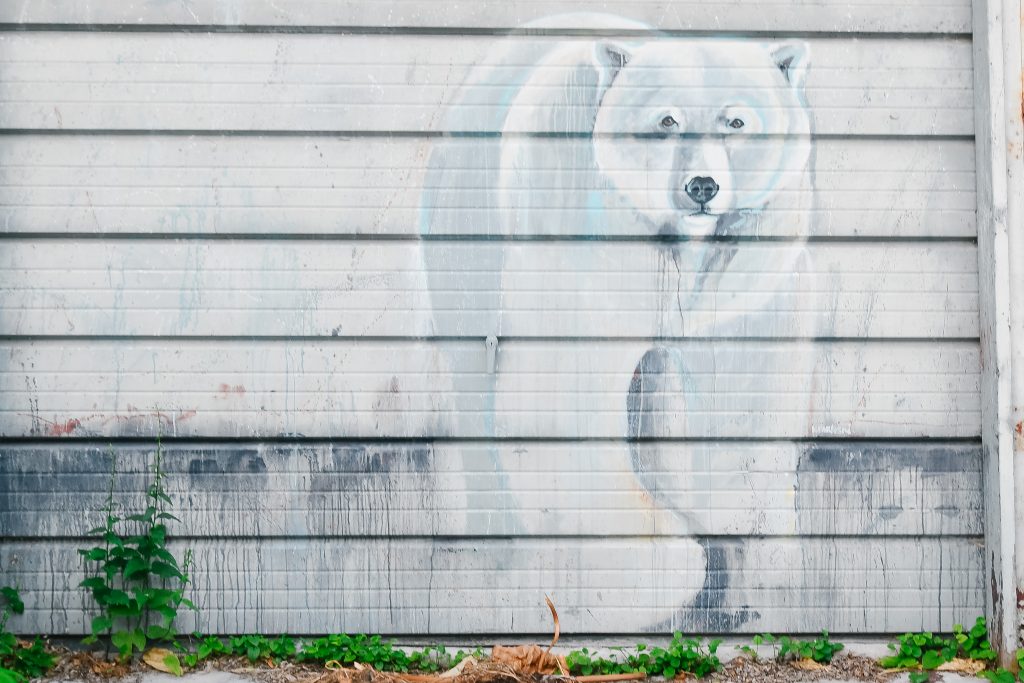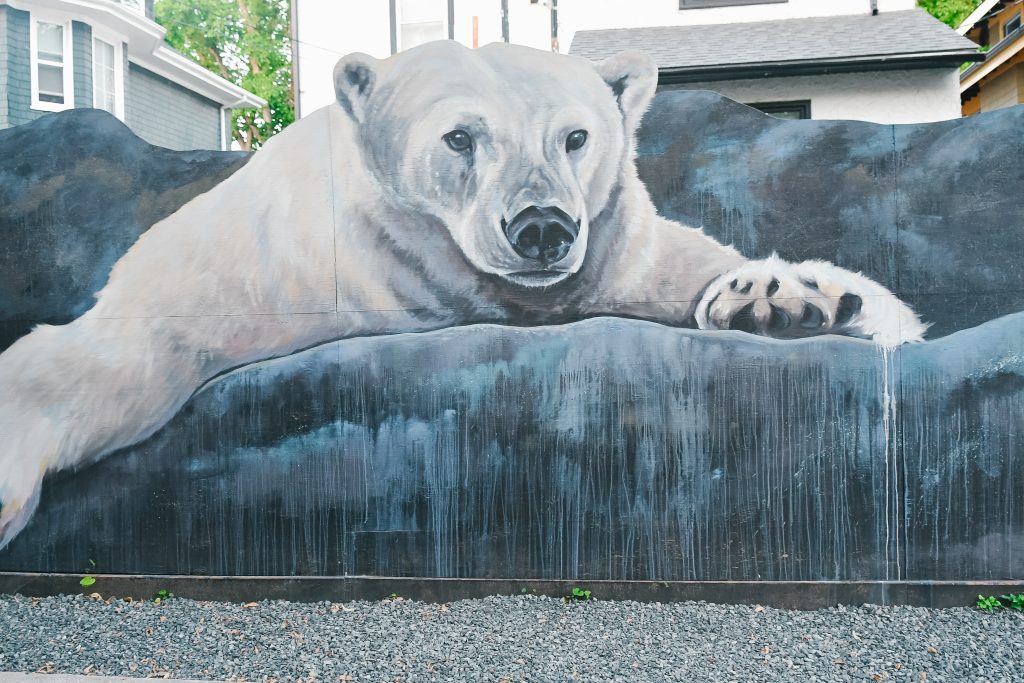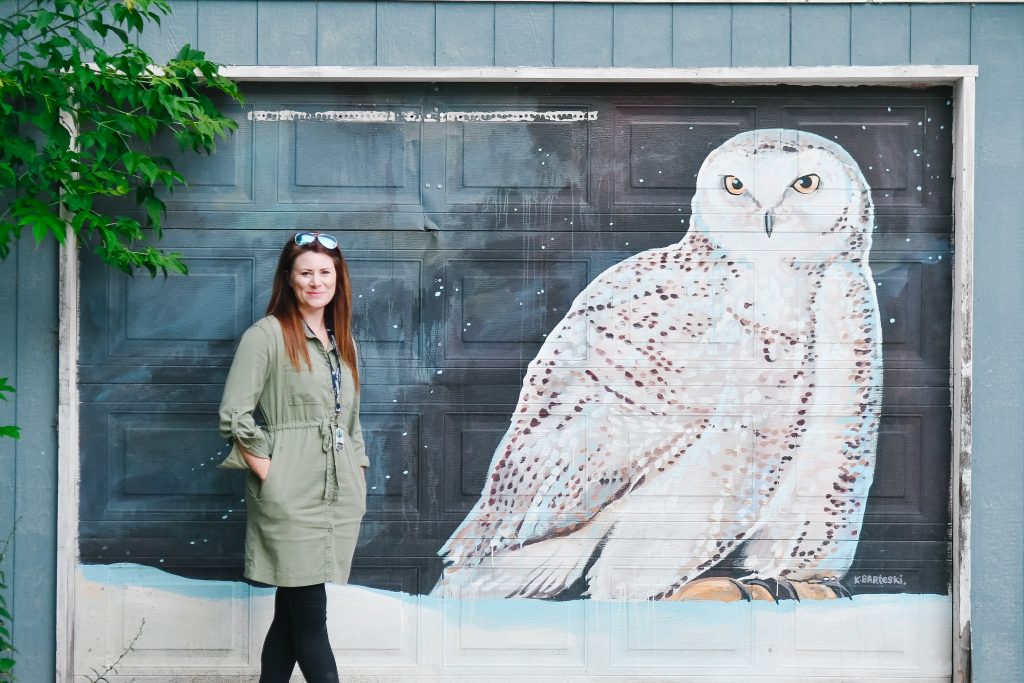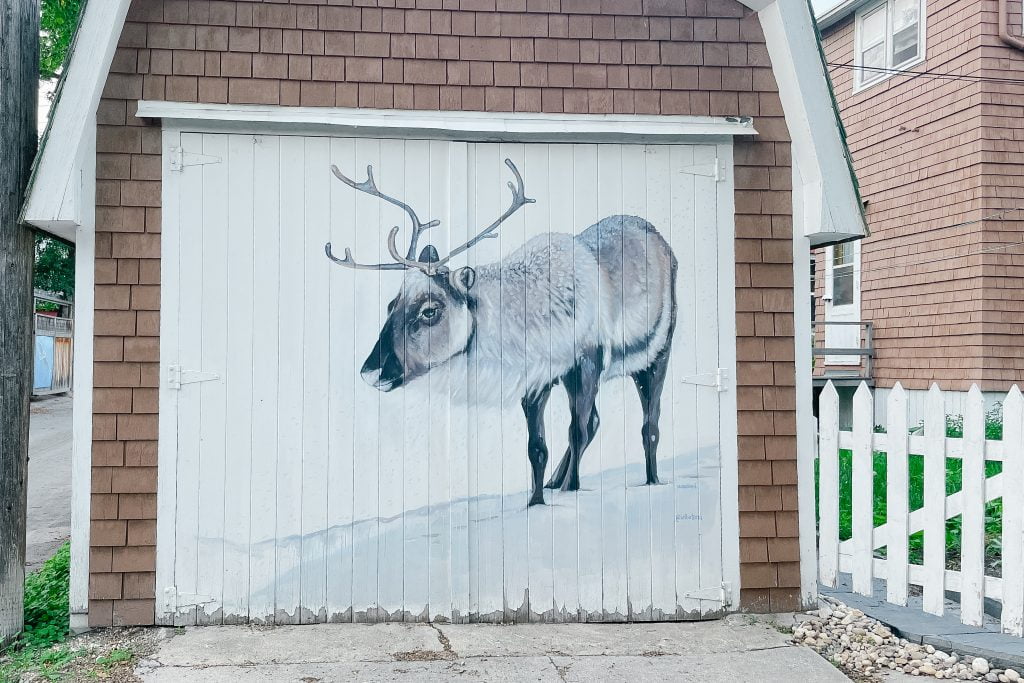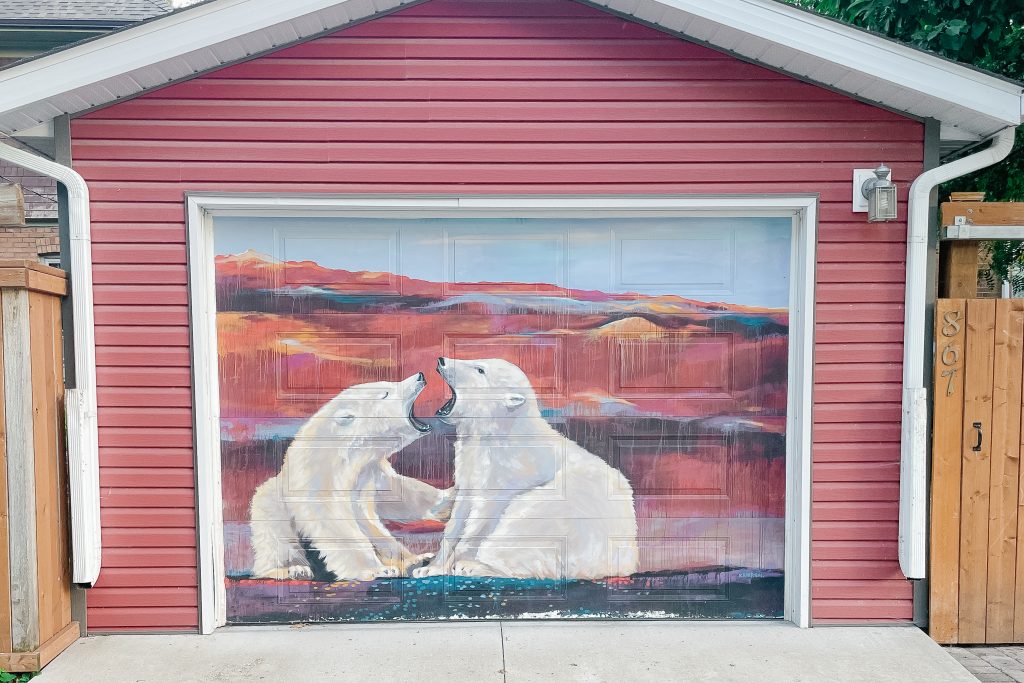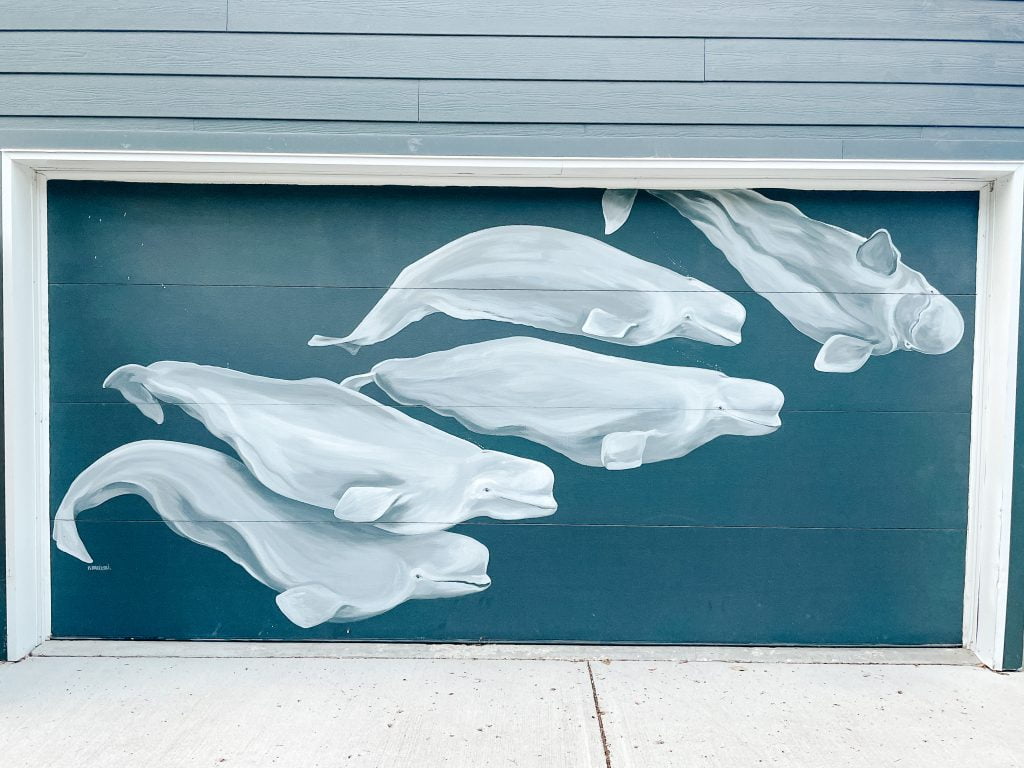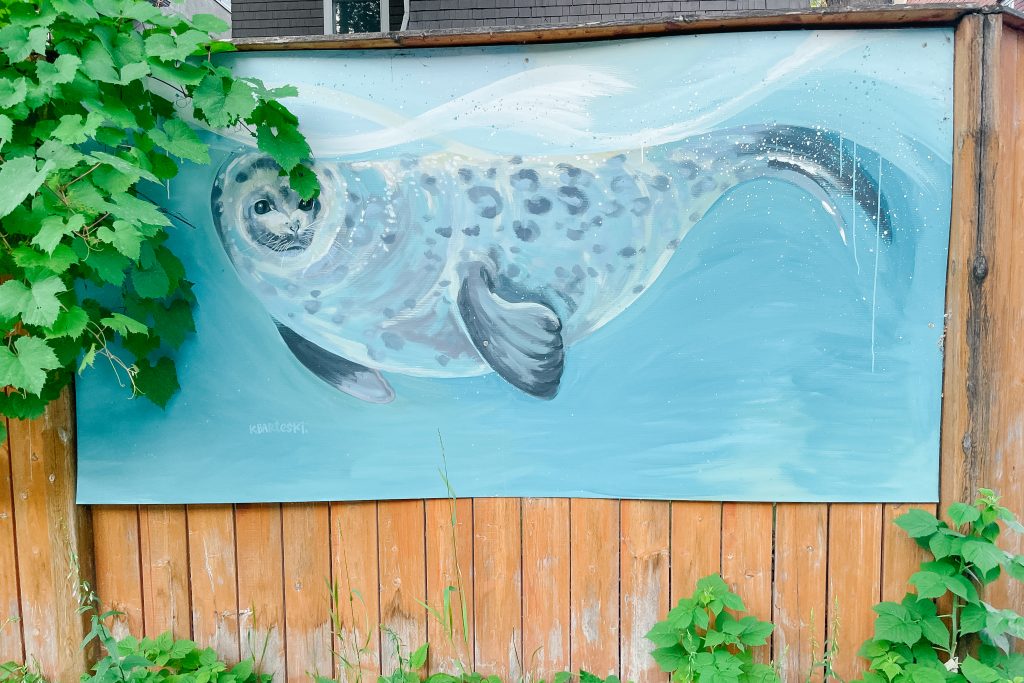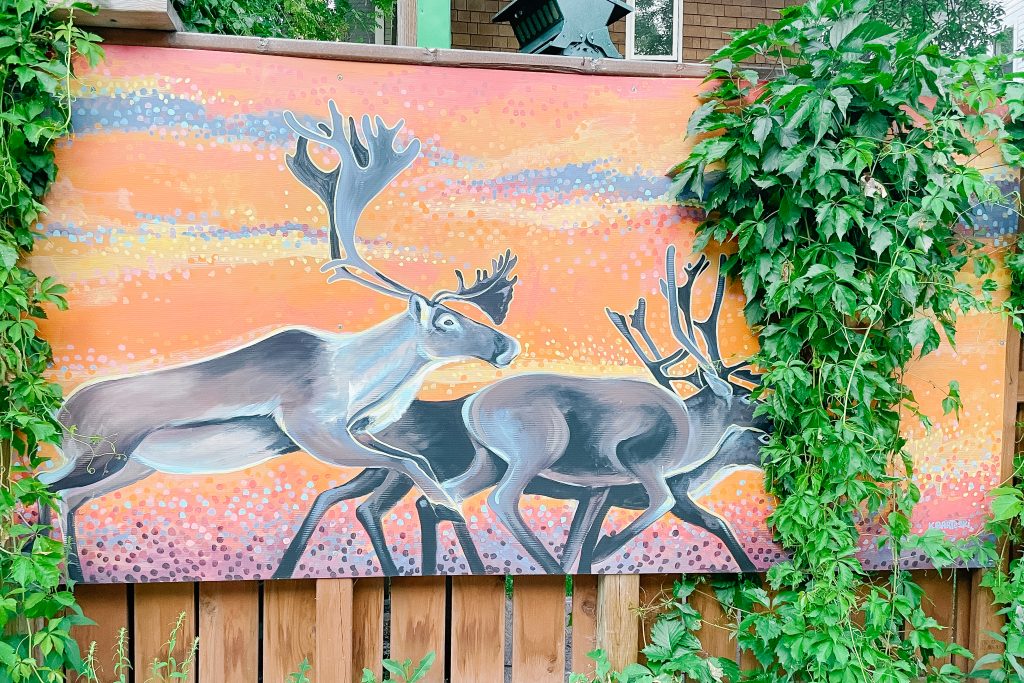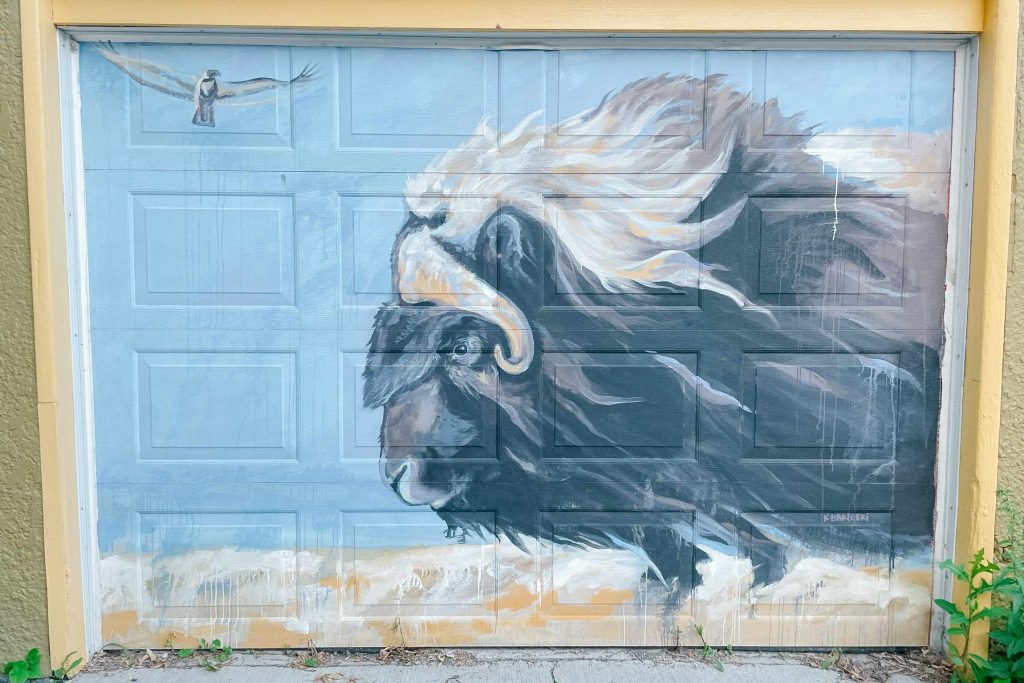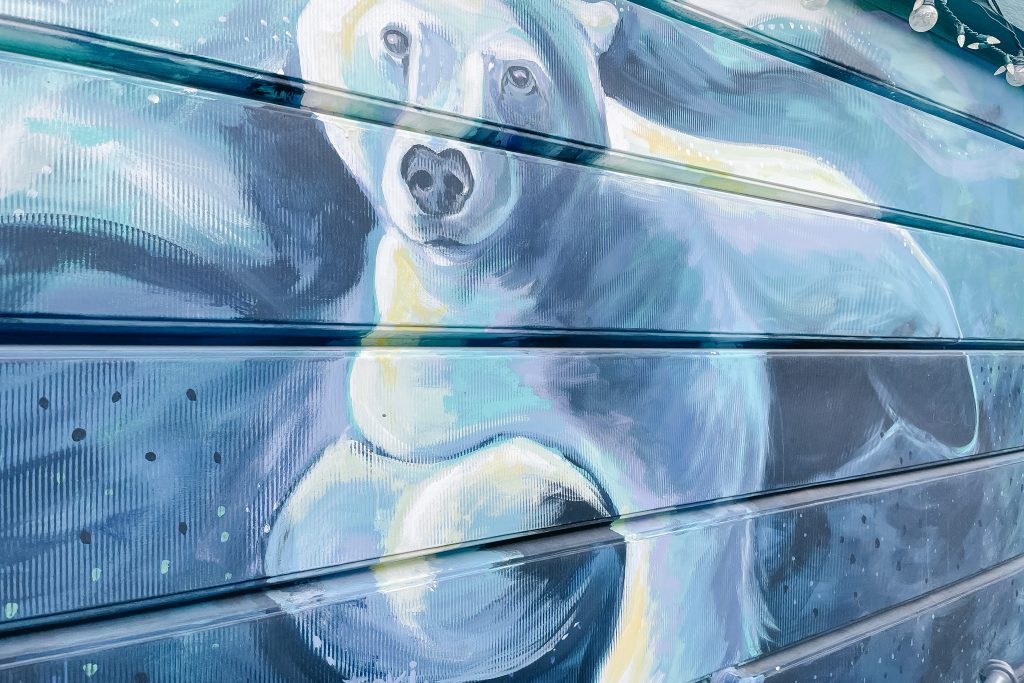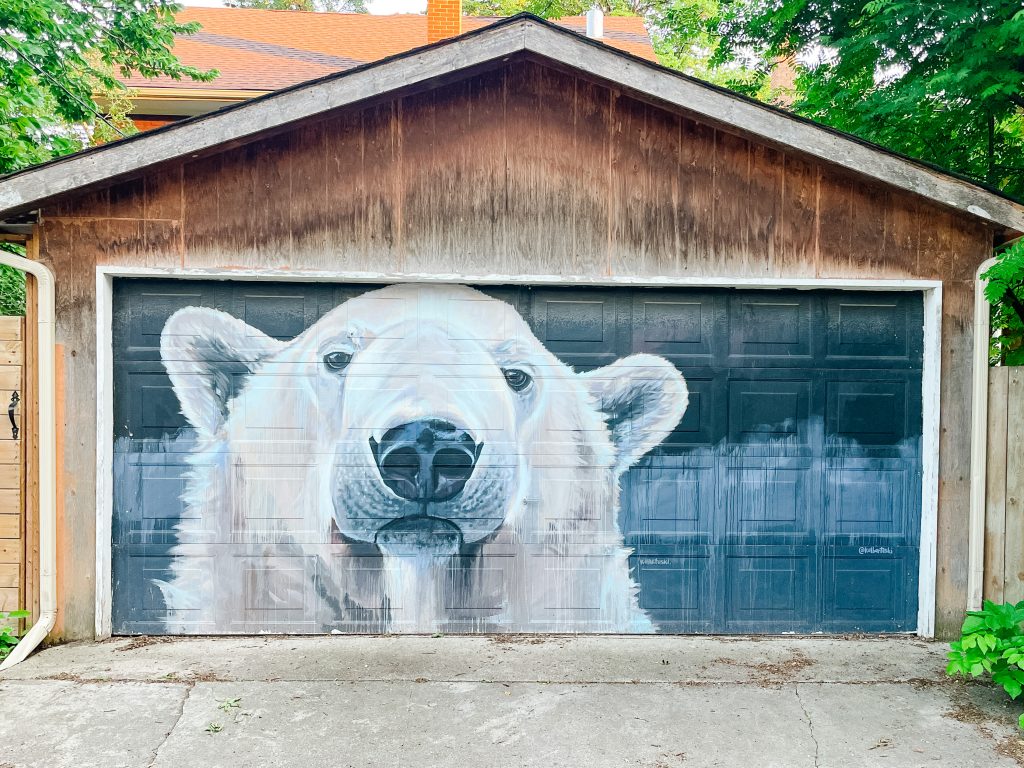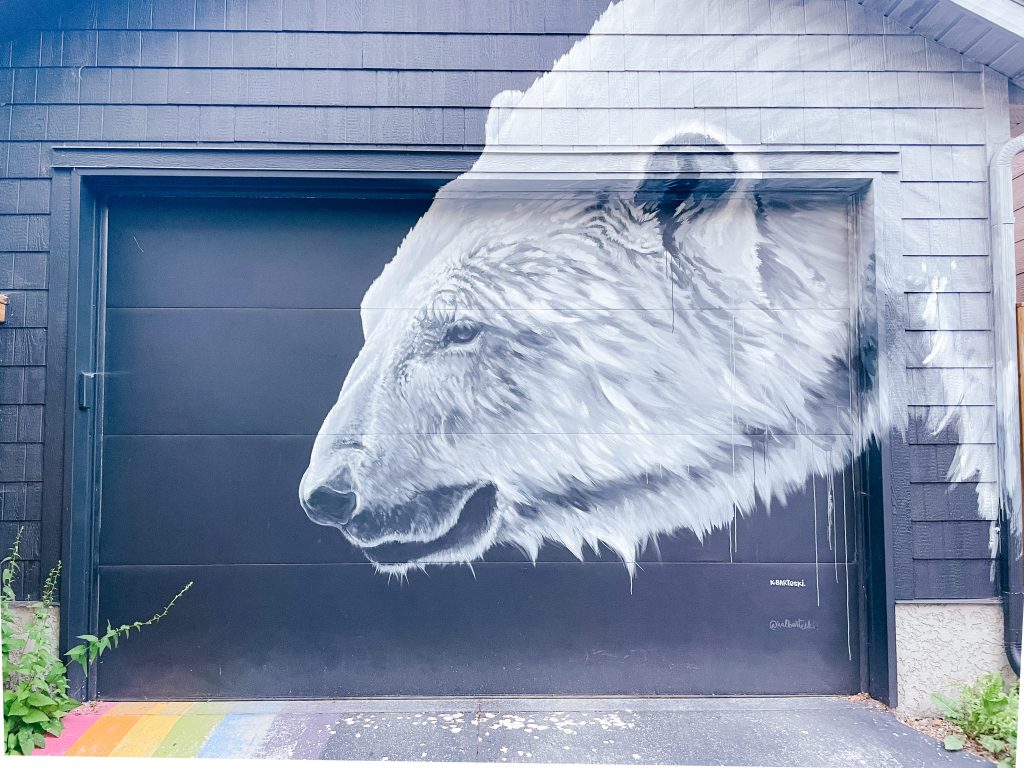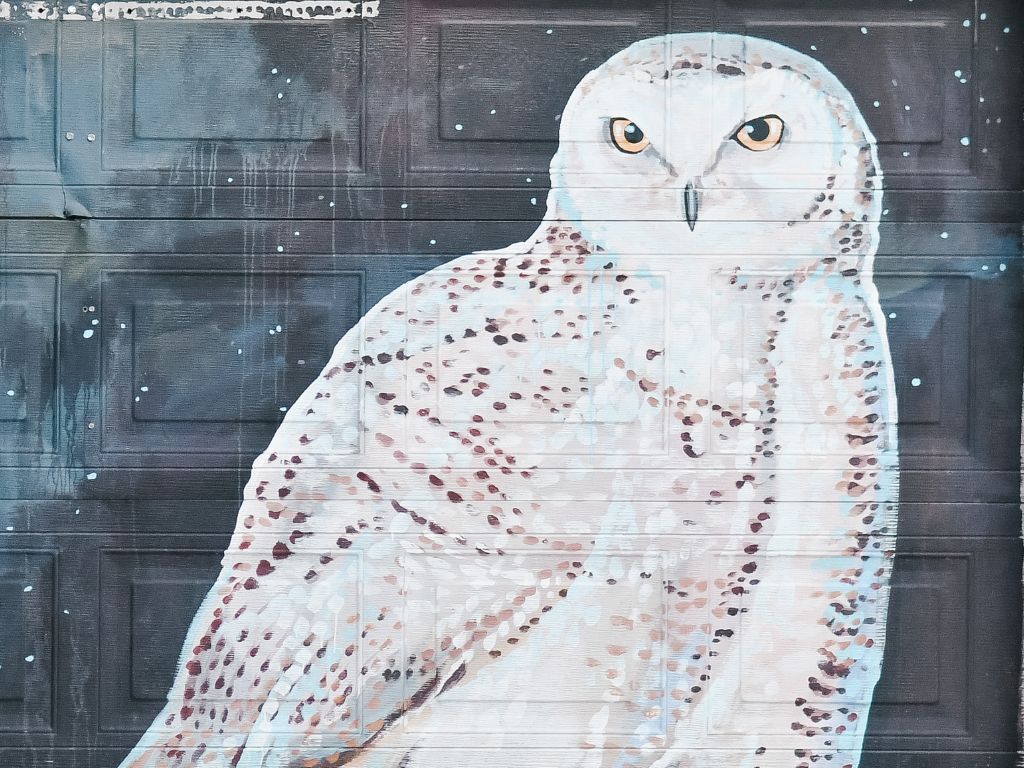 Tips for taking great photos:
Wear bright clothing if you plan to be in the images. Solid colours without prints or logos are best.

Practice a variety of poses that accentuate the artwork. Walking by, looking up, or posing complementary to the artwork are best.

An iPhone camera works great! If you're more of a photographer, even better.

If you want everyone in the photo be sure to take a tripod!
FAQs:
What Neighbourhood is Back Alley Arctic in Winnipeg?
The Back Alley Arctic by Kal Barteski is in the Wolseley neighbourhood.
When is Back Alley Arctic open?
The Back Alley Arctic is open year-round but visitors are reminded that these are people's homes and to visit the area quietly and respect the homes. It is best to visit on foot so that you're not impeding traffic and can enjoy your time walking among the murals.
Where is Polar Bear Alley in Winnipeg?
From "Polar Bear Alley" to "Polar Bear Murals in Winnipeg" visitors can find themselves searching for a variety of things when trying to track down information on this local homegrown attraction. I wanted to shine a light on the proper name, Back Alley Arctic as well as write a story to showcase my new favourite artist, Kal Barteski and support her passion for polar bears and her polar bear fund.
What does it cost to visit the Back Alley Arctic in Winnipeg?
There is no cost to visit this back alley, however, if it leaves an imprint on you and you want to support Kal's not-for-profit I invite you to visit The Polar Bear Fund to sign up for their newsletter and donate today.
Other Visitor Reviews:
"It is between the back lane of Canora St and Ethebert St and between Westmister and Wolsey Ave. The backlane is painted with wonderful art work of the artic by artist Kal Barteski. She painted on fences and garage doors. You can drive down the backlane by bike or car or even walk it. It is only 1 block long so it doesn't take too long to see but is its very beautiful." ~Winnipeger043
---
Looking for other adventures and experiences while visiting Manitoba? Check out these articles: