From butterflies to bears it was clear from our behind-the-scenes tour at the Leatherdale International Polar Bear Conservation Centre that there was a team of passionate scientists behind the scenes at the Assiniboine Zoo. My son had all sorts of questions as two biologists shared insight on the important work they were doing with species of all sizes. We were introduced to a project that they are currently working on, protecting Powesheik Skipperlings (tiny butterflies) who are endangered in the local region. These biologists work with head-starting the species to help foster the development of more eggs and then releasing them back into the ecosystem to help increase the survival of this important little butterfly.
Here's a Guide to Assiniboine Park Zoo


Commitment To Conservation
Conservation and research are inextricably linked at the Assiniboine Park Zoo. "Research drives conservation," said Research Conservation Specialist Amber Papineau. The Zoo's goal is to educate visitors and the community through conservation education and action and inspire them to value wild things and wild places. This will ultimately help to conserve animals and their habitats. "Conservation and research programs at Assiniboine Park Zoo are aimed to support the betterment of animals in our care and to assist conservation efforts in the wild."
The Zoo's commitment to conservation focuses on three areas:
The Arctic and subarctic species

Manitoba species

Conservation of international species at risk
Sustainability Team
The Assiniboine Park Zoo has a team dedicated to implementing sustainability within the zoo as well as doing outreach with guests. "APC defines environmental sustainability as the responsible management of resources for the benefit of all living species, for present and future generations. We are committed to minimizing our environmental impact throughout our operations." One of their main goals is to reduce the ecological footprint of the park by increasing recycling, reducing energy consumption, and promoting conservation through education and engagement. The Assiniboine Park Zoo's commitment to sustainability sets them as a leader in their field, and their work is essential for protecting our planet.
Where is the Assiniboine Park Zoo?
The Assiniboine Park Zoo is located at 55 Pavilion Crescent, Winnipeg, MB R3P 2N6 in Winnipeg, Manitoba, Canada. The zoo is situated on 55 hectares (136 acres) of land within Assiniboine Park. The zoo is home to over 200 species of animals, which are displayed in naturalistic exhibits. Mom Tip: be sure to save a guide to Assiniboine Park Zoo before entry so you have a map of all of the exhibits, visit here.
When to Visit the Assiniboine Park Zoo
The Assiniboine Park Zoo is open 364 days a year and closed on Christmas day, December 25th. Check with the zoo's current hours on their website for the current hours of operation as it fluctuates with each season.
How to get to the Assiniboine Park Zoo
By Car – Parking at the Zoo is Free
By Uber – We loved the door-to-door experience with Uber
By Bus – Check out Winnipeg Transit for details.
Exhibits – A Guide to Assiniboine Park Zoo

Journey to Churchill
Nestled in the heart of the zoo, Journey to Churchill invites you to discover the magic of Canada's north. The award-winning exhibit is home to a variety of northern species and features naturalistic landscapes, animal viewing areas, interpretive signage, and interactive displays. At the Wapusk Lowlands, a towering inukshuk welcomes visitors to Journey to Churchill. With no visible barriers between the species, visitors experience the vastness of the tundra. Journey to Churchill is an educational classroom like no other, inviting exploration, challenging thinking and promoting personal action.
How many polar bears are in the Assiniboine Park Zoo?
Home to nine of Manitoba's Polar Bears, these orphans now call the Journey to Churchill Home. There are two additional Polar Bears who live in an off-exhibit area behind the Conservation Centre.
Gateway to the Arctic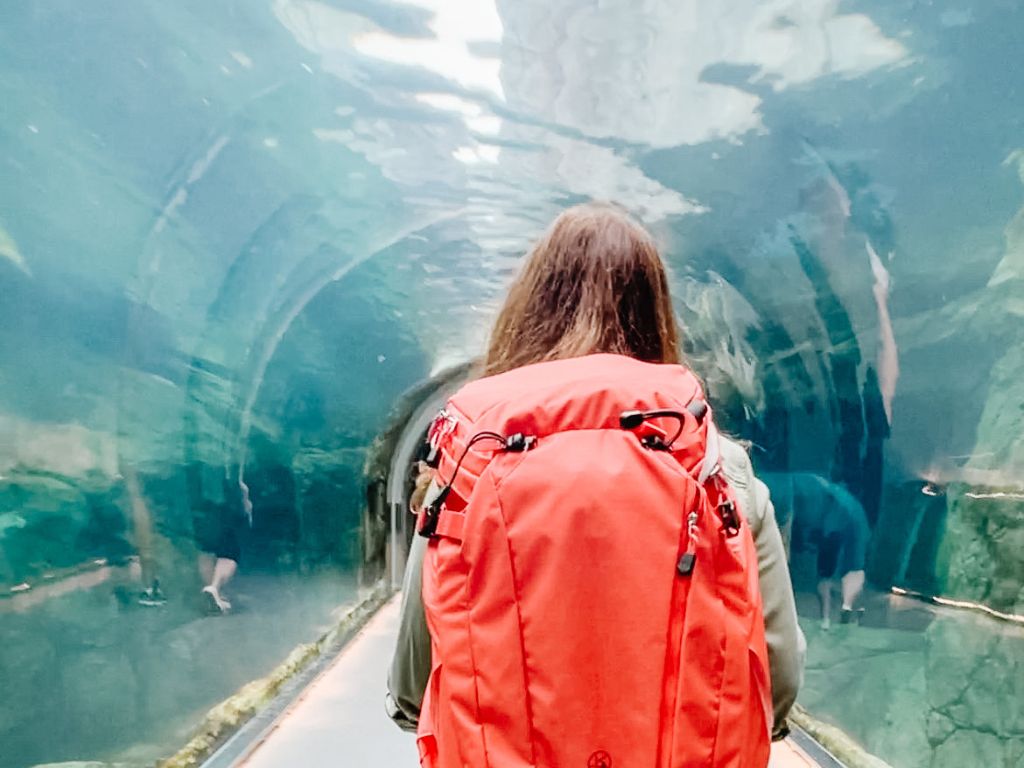 Walk through underwater viewing tunnels and hear the kids squeal as a seal swims by at lightning speed, or a polar bear jumps in to cool off on a hot summer day. With only a clear wall between the two habitats the species can see and smell each other and you can see them interacting with each other, the result of a dynamic environment. Be sure to check if the Aurora Borealis Theatre is open and if so pop in to see a short feature film, Rhythms of the North to learn about the people and the animals that live in Canada's north.
Dinosaurs Uncovered – Assiniboine Park Zoo Dinosaurs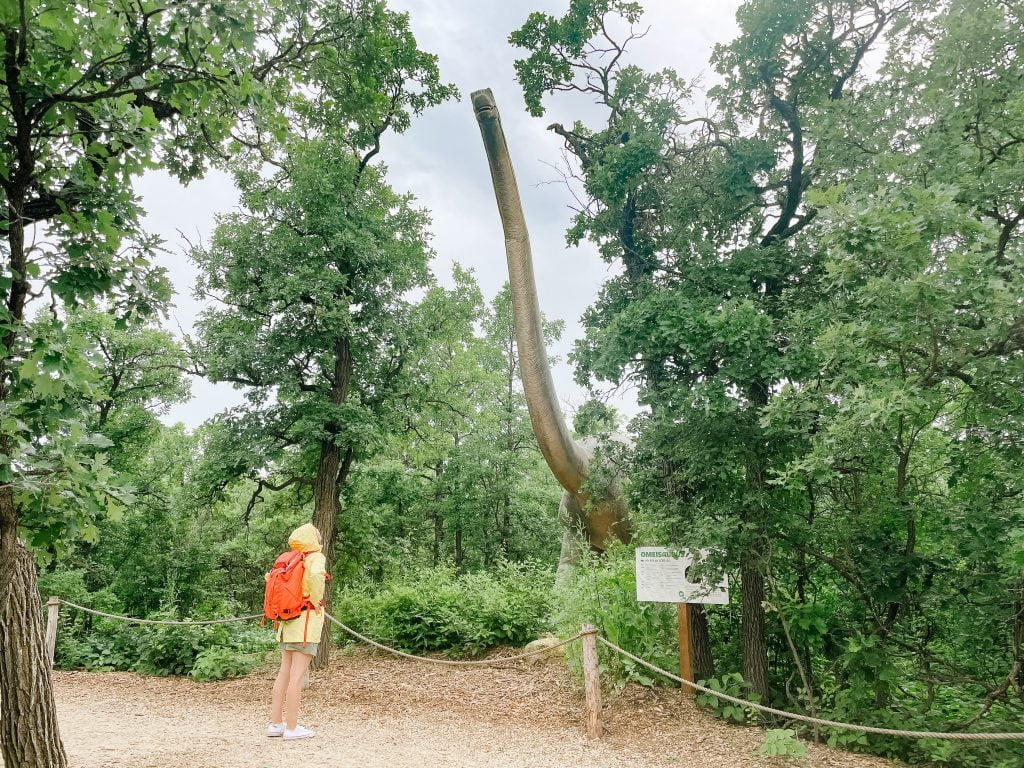 Do you have a dino lover in your family? Dinosaurs UnCovered is on display this summer at the Zoo. This interactive dinosaur experience features 17 life-size, animatronic dinosaurs along a forested trail, as well as museum-quality skeletons, fossils, and artifacts indoors. You'll have the chance to learn about the latest archaeological discoveries, emerging technology and science, and evolutionary connections between distant dinosaur species and their modern-day relatives. Dinosaurs from the Triassic, Jurassic, and Cretaceous periods will be on display, including the fearsome Tyrannosaurus Rex and the recently discovered Dakotaraptor.
Aunt Sally's Farm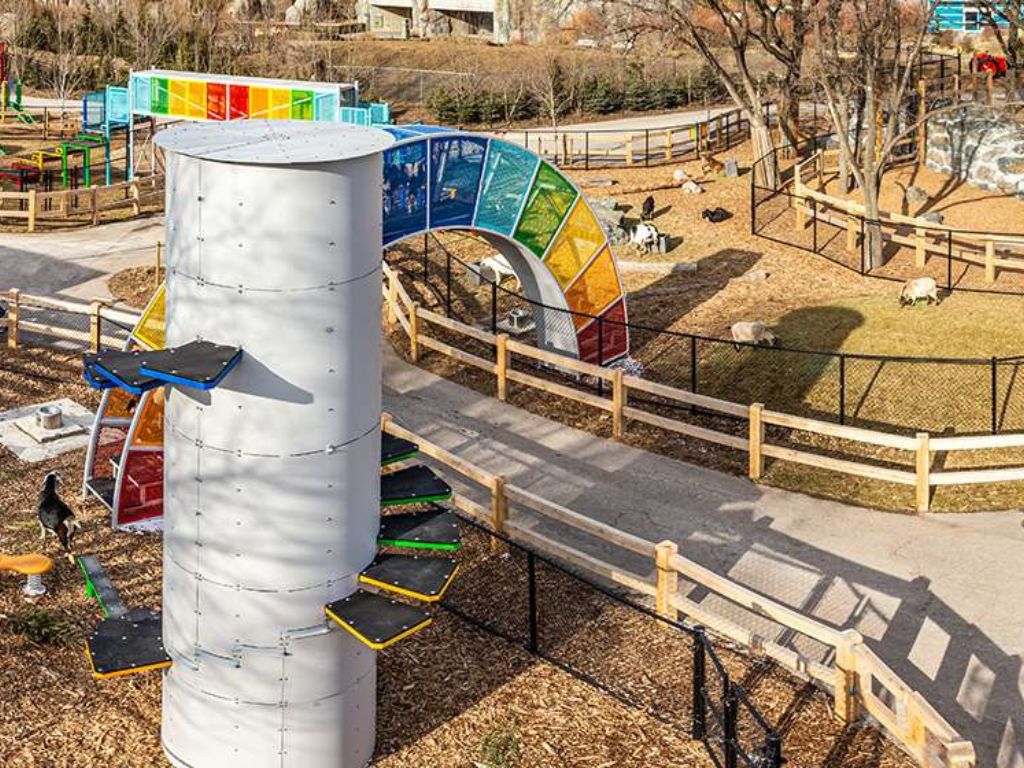 The original Aunt Sally's Farm opened in the summer of 1959. It has been a beloved attraction at this Zoo ever since, with visitors sharing their stories and memories time again about how they felt when experiencing it as children. One part playground where you can play alongside lively goats, Aunt Sally's Farm is a unique opportunity for healthy engagement is a modern evolution of healthy play for both animals and people.
Please note: Aunt Sally's Farm is not a petting zoo, and reflects the Zoo's commitment to modern standards of animal care and welfare.
Toucan Ridge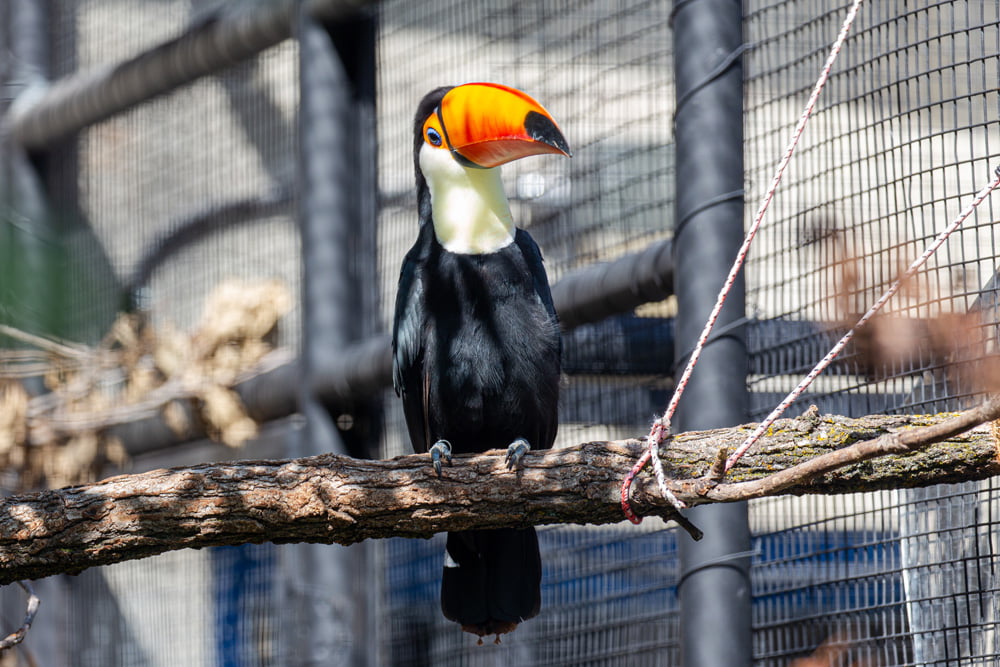 Welcoming residents from South and Central America your family will love spotting the birds, mammals, amphibians and reptiles that are hiding among the lush and tropical paradise. Be sure to spend some time and play eye spy as it may take a few minutes to spot some of the more camouflaged creatures.
A Guide to Assiniboine Park Zoo – Kinsmen Discovery Centre
The Kinsmen Discovery Centre is home to thousands of fish and amphibians ready to greet you! A popular attraction for kids of all ages, the Kinsmen Discovery centre has been a cornerstone exhibit in the park since 1990.
Animals of Asia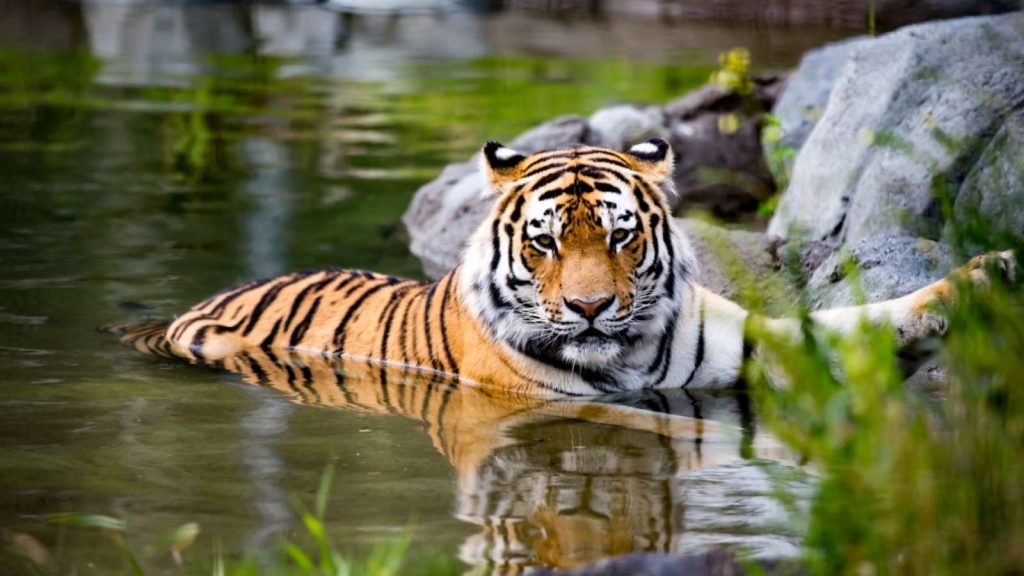 The Animals of Asia exhibit contains a number of rare and exotic animal species including Amur tigers, white-handed gibbons, and Sichuan takins. There are two endangered amurs that enjoy an expansive habitat with plenty of room to roam around in natural shade as well.
Grasslands & Boreal Forest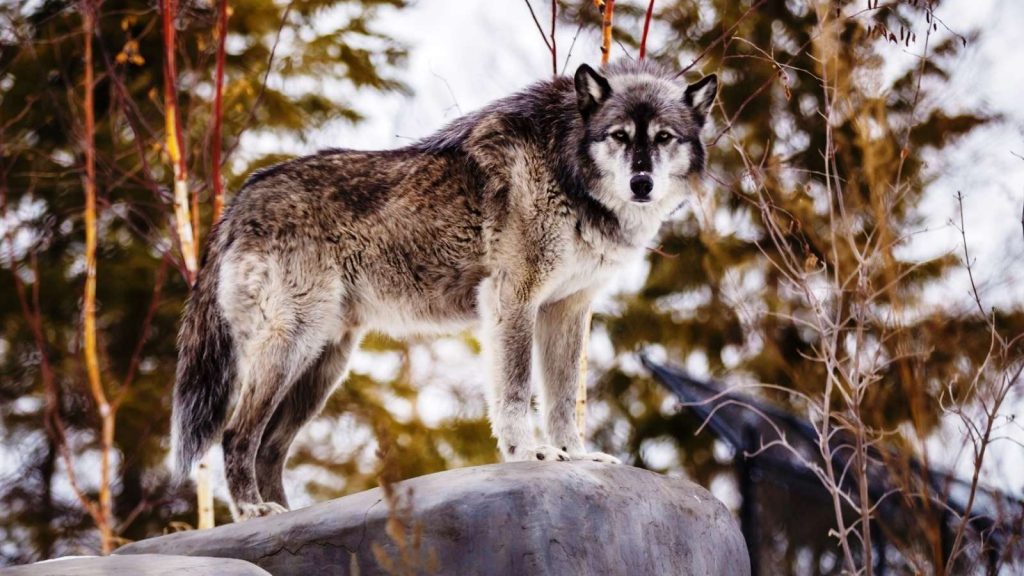 In this section, you will find a variety of animal species native to North America, including the famous wolf pack of 5. Animals that live in this section of the park are very adaptable and can live in hot sunny days or cold blustery Winnipeg winters! Depending on what season you visit them in will depend on what they look like. In the winter they will have their big winter fur coats on whereas in the Spring they will be shaggy and will lose all that hair.
Shirley Richardson Butterfly Garden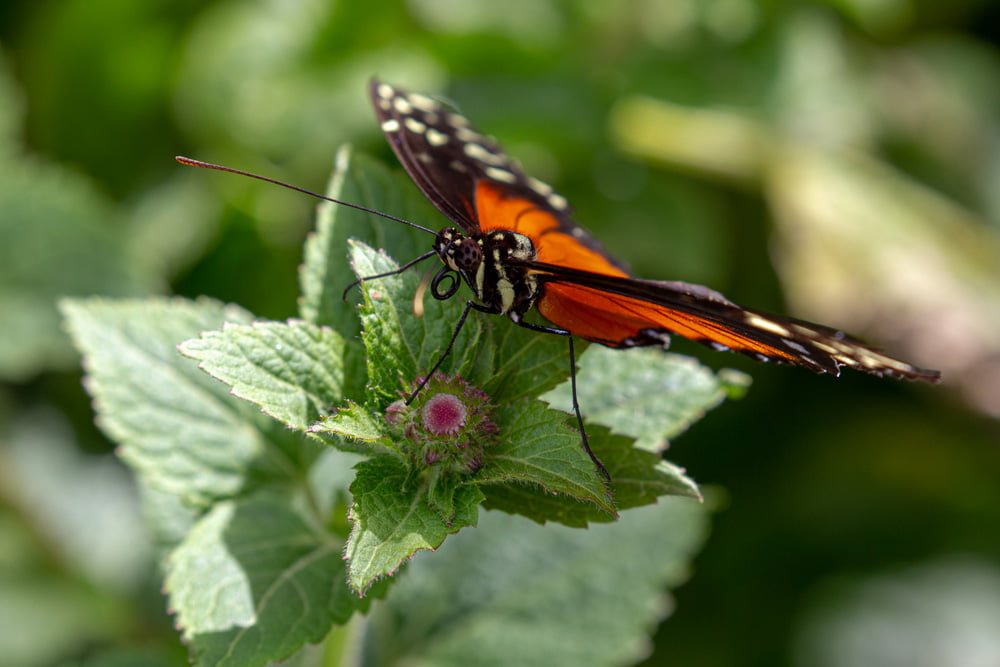 If you're visiting in the Spring or Summer you are invited to check out this seasonal exhibit. The butterfly garden is housed in two 2000 square foot quonsets with airlock vestibules for easy entry and exit. Inside you'll find a hatchery, displays, and demonstration place. If you love butterflies this is a great place to see them enjoying flowering plants in the garden.
Mom Tip: While harmless, butterflies can be overwhelming for some little children and they can often get startled and upset. Have a conversation about what to expect with your kids before you head into the butterfly garden.
Where d
o the Animals at the Assiniboine Park Zoo come from?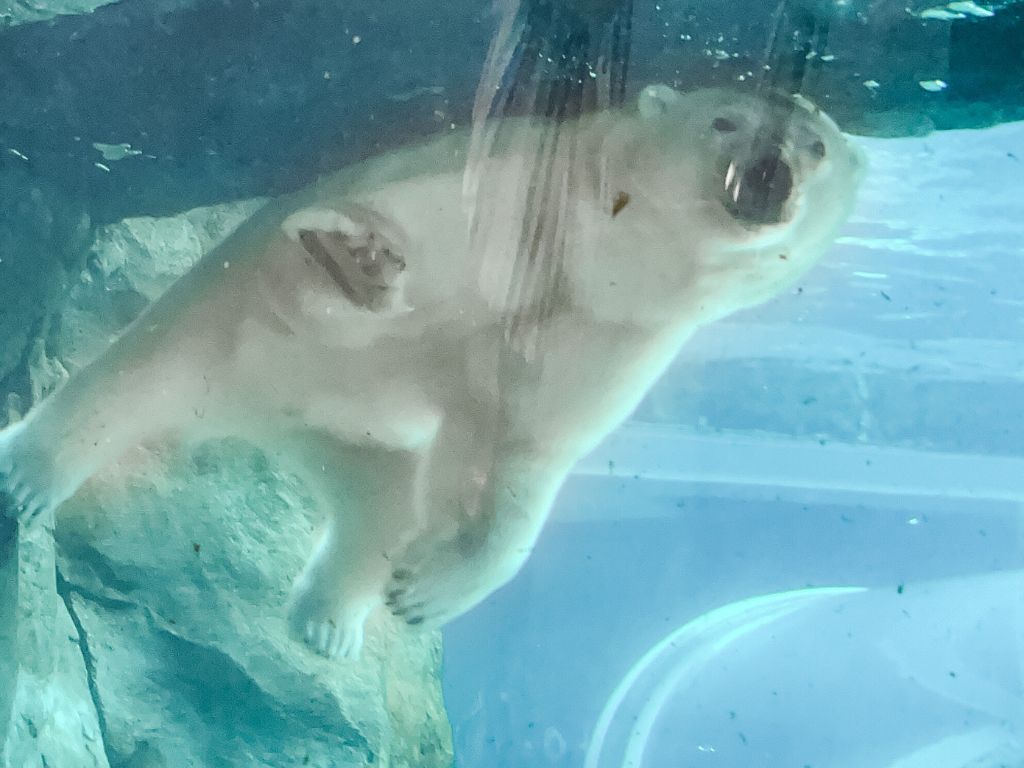 Conservation is the heart of the work that is done at the Assiniboine Park Zoo and so animals that call the zoo home are animals who needed a place to live or wouldn't still be here today. For example, the wolf pack that is in the center of the park were once famous movie stars. But now Gambit, Bear, Slate, Jack and Onyx all can stay out of the movie sets and live out the rest of their lives in the comfort and care of the zoo.
The Polar Bears that can be seen at the Road to Churchill Exhibit were all once orphaned and brought to the zoo. With 10 now calling the zoo home, researchers work closely with other organizations such as Polar Bears International and The Polar Bear Alert Program to help use research from the Polar Bears in care to help support the long-term sustainability of the polar bear species found outside in the wild.
Best Place to Eat – A Guide to Assiniboine Park Zoo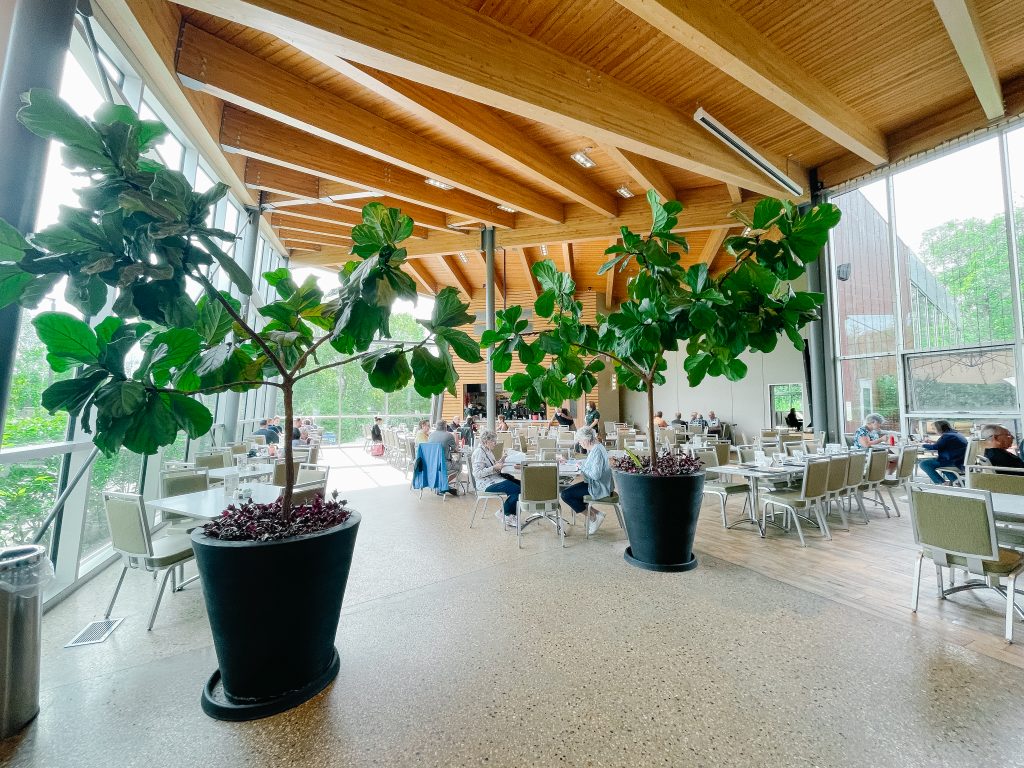 The Park Cafe is hands down the best place to eat at Assiniboine Park. It's located a 5-minute walk outside of the park but is worth the extra steps to make your way. Surrounded by two-story high floor-to-ceiling walls the view of the park is as incredible as the healthy food. With a "breakfast all day" style menu and delicious deserts that still have us talking, a trip to the zoo isn't complete without a meal at the Park Cafe.
FAQs about the Assiniboine Zoo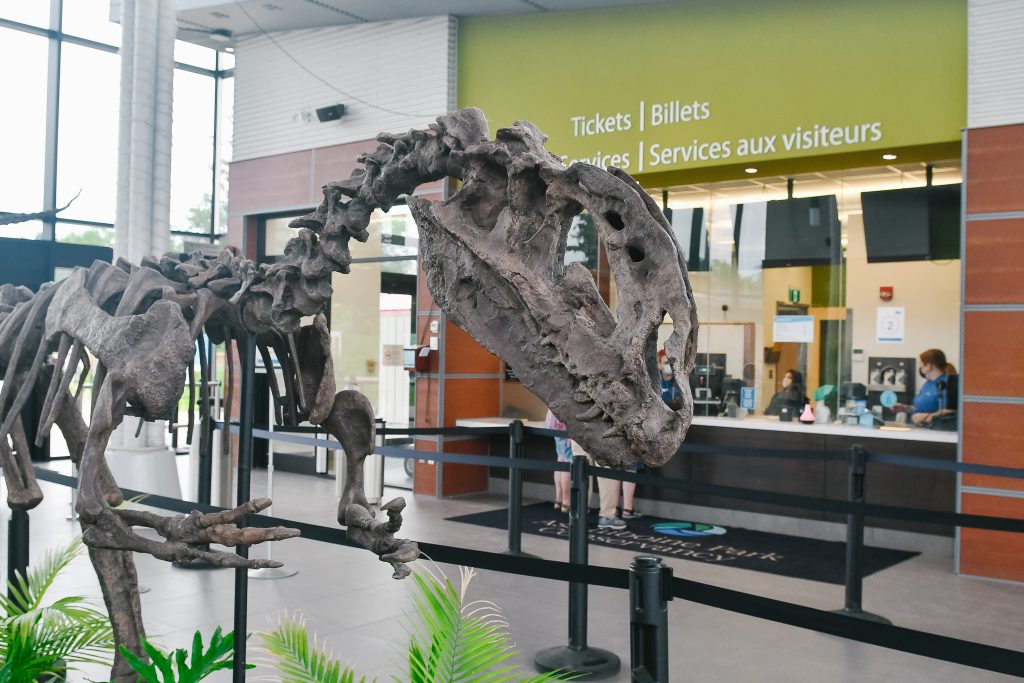 Is The Assiniboine Park Zoo Accredited?
The Assiniboine Park Zoo is an accredited member of CAZA (The Canadian Accredited Zoo Association), the Associations of Zoos and Aquariums, as well as the World Association of Zoos and Aquariums. The Assiniboine Zoo's accredited work based on conservation is helping create a long-term legacy.
Can you buy tickets at the Assiniboine Zoo Entrance?
Yes, you can buy tickets for the Assiniboine Zoo at the entrance to the park. You'll be greeted by wonderful volunteers who will direct you where to go.
How long does it take to walk through Assiniboine Zoo?
Little legs take shorter steps so depending on how fast your family moves, their attention span, and how long you plan to explore will depend on how long your visit to the Assiniboine Zoo is. We spent 1.5 hours there but easily could have doubled our time if our schedule allowed. I'd plan on spending half a day at the zoo and having a picnic to give yourself lots of time to enjoy the experience. Mom Tip: be sure to save a guide to Assiniboine Park Zoo before entry so you have a map of all of the exhibits, visit here.
Can you bring your own food to the Assiniboine Zoo?
Yes, you are allowed to bring your picnic lunch to the Assiniboine Zoo. Bringing a backpack or a bag to throw in the stroller is a great way to carry it all. Just remember, don't let the kids throw food at any of the animals that are within care, or wild animals (like birds and squirrels) that also call the Zoo home.
Do you need to be vaccinated to go to the Winnipeg Zoo?
Proof of vaccination is not required for entry.
Reviews from Other Families
"This zoo is beyond amazing. Each exhibit was spectacular. The polar bear habitat was really well done with great educational pieces. The glass tunnel underwater was such a great experience to see. The dinosaur exhibit was also great and highly recommend going to. Lots to eat, great prices, lots of fun things for the kids to do." ~K. Templeton
"This is a great zoo! The polar bear and seal underwater walkway is amazing!!! Lots of other animals to see also. Easily walked in 2-4 hours depending on how much time you spend reading the displays. Super fun dinosaur area with animatronic creatures! Easy (and free) parking. We had a very enjoyable time." ~J. Heskin
"The zoo's polar bear research and viewing is superb. Lots of other animals and attractions, too!" ~D. Usher
---
Looking for other adventures and experiences while visiting Manitoba? Check out these articles:
Disclosure statement: While The Assiniboine Zoo invited us as guests to share this experience the views expressed are our own.