"Do you like big butts?" my son asked, and the obvious answer was "Of course!". Giggles ensued as we snapped photos and took videos of one of the polar bears sitting on top of the water tunnel above us in the Assiniboine Park Zoo. Seeing polar bears this up close and personal was an unforgettable experience that set the tone for our whole family trip to Winnipeg!
They say that if you haven't been to Winnipeg in the last 10 years, you haven't been to Winnipeg. This vibrant city has a changing story, and Winnipeggers are defining their city as authentic, innovative, creative, warm, and diverse. The arts and culture community is flourishing and being showcased in a multitude of ways throughout the city. This is a complete guide for your next family trip to Winnipeg, designed for those looking to experience adventure, the outdoors, the food, and the culture of the Canadian city that calls itself the "Heart of Canada"
Your Guide to Planning the Best Family Trip To Winnipeg
Best Family Friendly Hotel In Winnipeg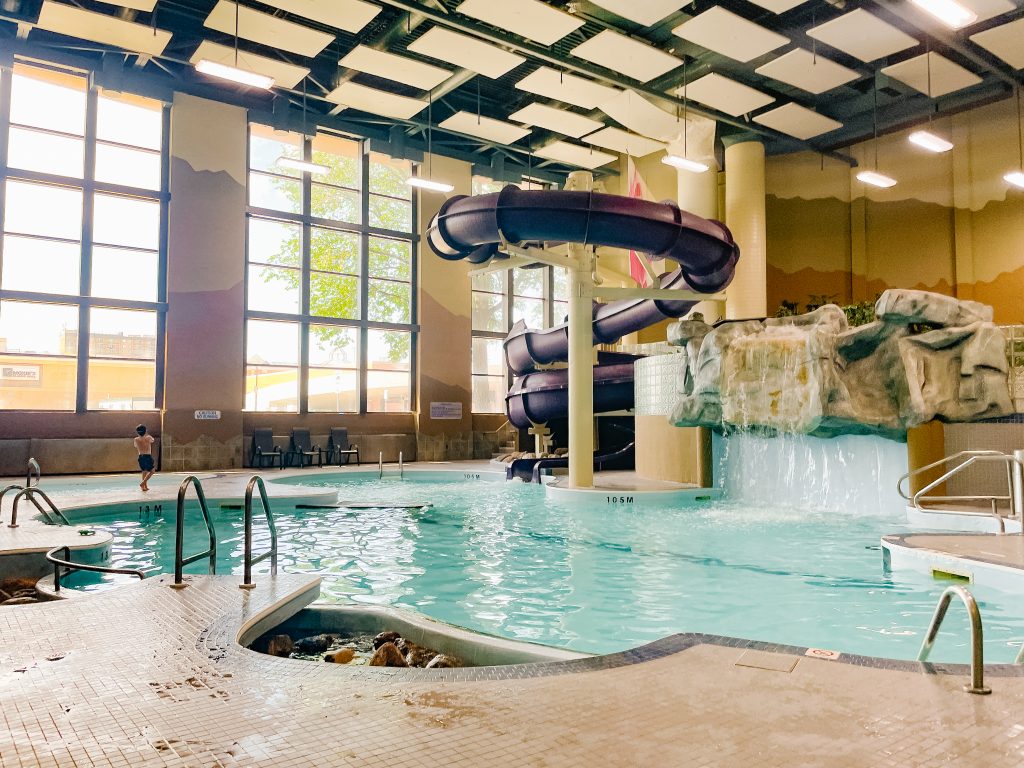 Let's face it, when travelling with kids the hotel is half the vacation, so when looking for the most family-friendly hotel in Winnipeg I recommend the Clarion Hotel. The hotel offers a wide range of amenities that are perfect for families, including a heated indoor pool, a hot tub, and as my son would say, "a Big Twirly Slide." Adults can retreat to the saltwater pool or enjoy spa treatments at the Urban Oasis Spa.
The rooms are spacious and comfortable, with huge suites available for those wanting more space. The staff is very accommodating and always happy to help with any needs that you may have. The hotel is also centrally located near all of the best attractions including the Polo Park (across the street) the Canadian Museum for Human Rights, the Forks Market, and the Assiniboine Park Zoo.
Best Family Adventures in Winnipeg Manitoba
As soon as we touch down in a new city there's nothing like dropping your bags and heading out to explore the city. We are excited to showcase a variety of activities we found around the whole city, that will keep you entertained, and excited while on your family trip to Winnipeg.
Assiniboine Park
Assiniboine Park is a great place for families to explore. Formally known as City Park, this park has a similar design to New York's Central Park, back in 1904, an era when it was thought that Winnipeg would grow to be Canada's biggest metropolis. Families will love exploring this 1,100-acre park that has a variety of activities to explore including a natural children's playground, an English garden, sculpture garden, miniature railway, outdoor theatre (check local calendar for events) or rent bicycles and explore around the park.
Interesting fact: The Assiniboine Park Pavilion is also home to Winnie The Poo's art collection, after all, Winnie is named after Winnipeg! (now you know)
Outdoor Gardens at the Leaf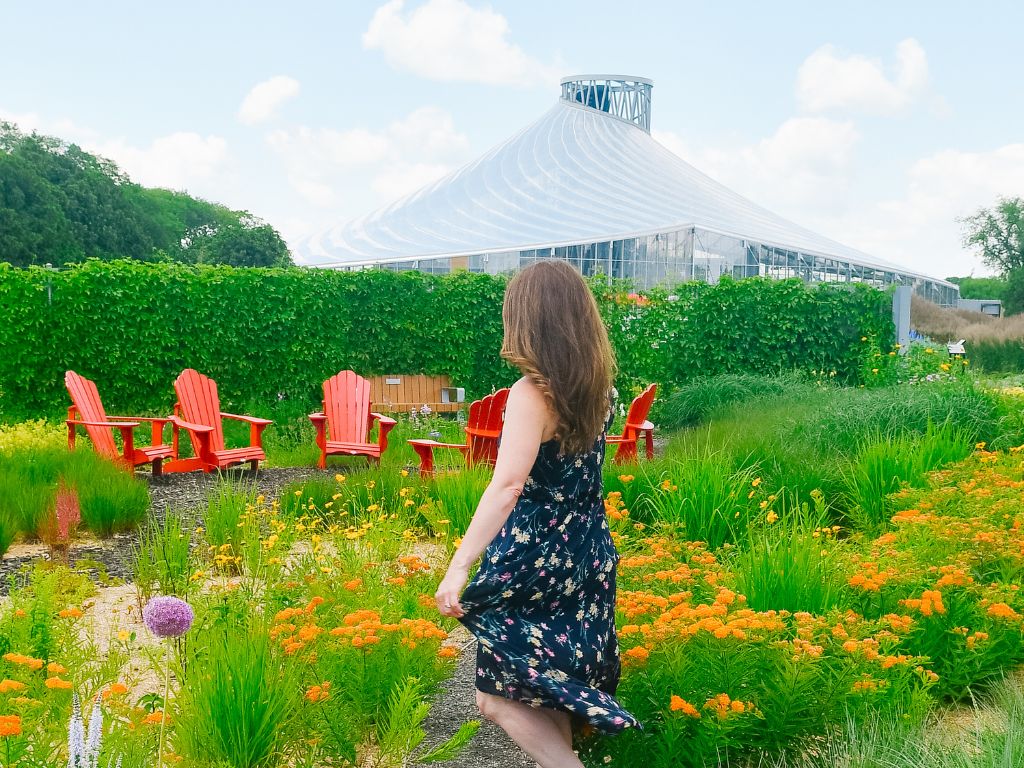 The Outdoor Gardens at the Leaf in Winnipeg's Assiniboine Park is one of the newest attractions that residents are raving about. Perfect for any outdoor family, the gardens explore the human connection with plants and nature and are the first and only garden in North America to tell Canadian cultural stories through the world of plants. There are six gardens for families to explore including the Indigenous Peoples Garden, Kitchen Garden, Sensory Garden, Performance Garden, Seasonal Garden, and the Grove. The gardens also offer a great opportunity to spot some of Winnipeg's wildlife, from squirrels and chipmunks to birds and bees. Whether you're looking for a peaceful escape from the city or a chance to get closer to nature, the Outdoor Gardens at the Leaf are sure to please.
Assiniboine Park Zoo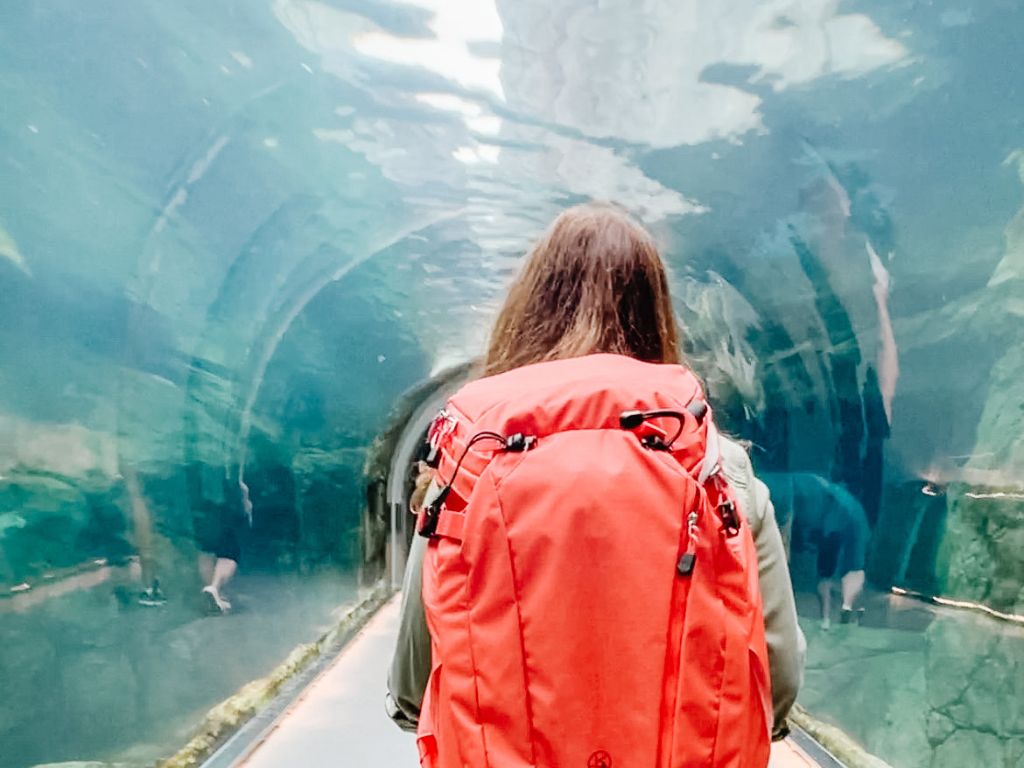 Found in the heart of Assiniboine Park, the Assiniboine Park Conservancy is a must-see for any family visiting Winnipeg. The zoo is home to over 200 different species of animals, including tigers, lions, elephants, and bears. In addition to the wide variety of animals on display, the zoo also features a number of interactive exhibits. Families can learn about the importance of conservation at the zoo's Conservation Centre, or get up close and personal with some of the animals at the kangaroo petting zoo.
Our favourite experience was spending time with biologists and learning about the conservation work that this conservation park thrives on. Whether it's supporting the giant polar bears that live in the Canadian Arctic or working with the tiniest butterflies who are endangered right outside the suburbs of Winnipeg, there is a whole team of scientists dedicated to supporting the conservation and sustainability of animals of all sizes. To learn more about our trip to the Assiniboine Park Zoo and what you can expect click the link to this article.
Canadian Museum For Human Rights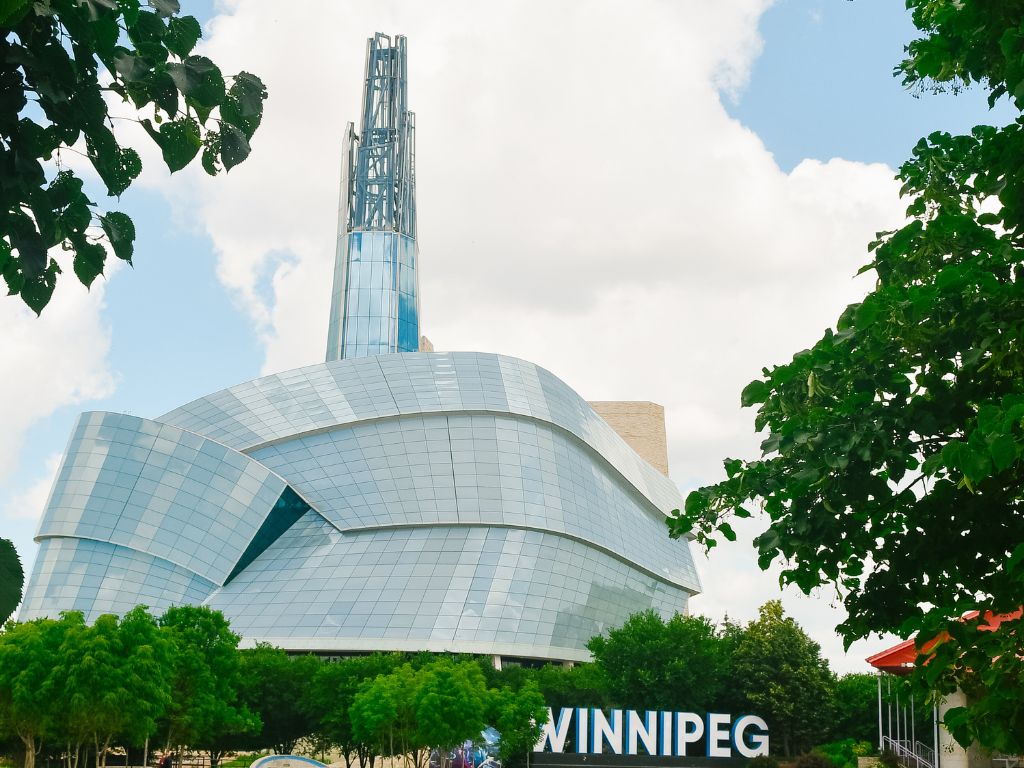 The Canadian Museum for Human Rights is a moving and eye-opening experience for the whole family. Located in Winnipeg, Manitoba, the museum is dedicated to raising awareness about human rights issues both past and present. Families can expect to learn about the history of human rights violations around the world, and how ordinary people have fought for change. They will also see how Canadian laws and values have evolved over time, and how we continue to strive for a more just and inclusive society. The museum is an excellent way to encourage children to think about the importance of human rights, and how they can make a difference in the world. With its interactive exhibits and inspiring stories, the Canadian Museum for Human Rights is a must-see for families who want to learn more about this important topic. Check out our experience here.
Parks Canada Forks National Historic Site and Iconic Red Chairs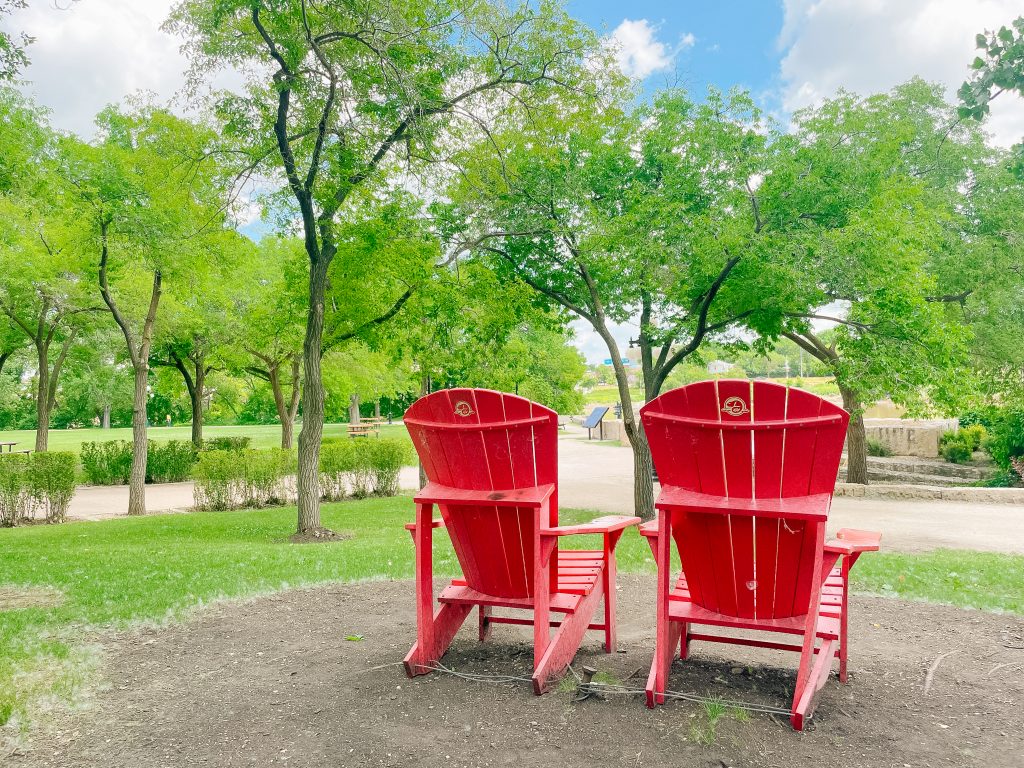 The Forks is a historic site in downtown Winnipeg where the Red and Assiniboine Rivers meet. It has been a gathering place for Aboriginal Peoples for thousands of years and was an important trading post for fur traders in the 1800s. Today, The Forks is a popular destination for residents and visitors alike, with a variety of shops, restaurants, and attractions. The Forks Market is a great place to find locally made products, and the adjacent park is perfect for a leisurely stroll or picnic on a sunny day. There's also a children's museum, an outdoor amphitheatre, and several art galleries to explore. Whether you're looking for a fun day out or a slice of history, The Forks is sure to have something to offer.
West End BIZ Mural Tour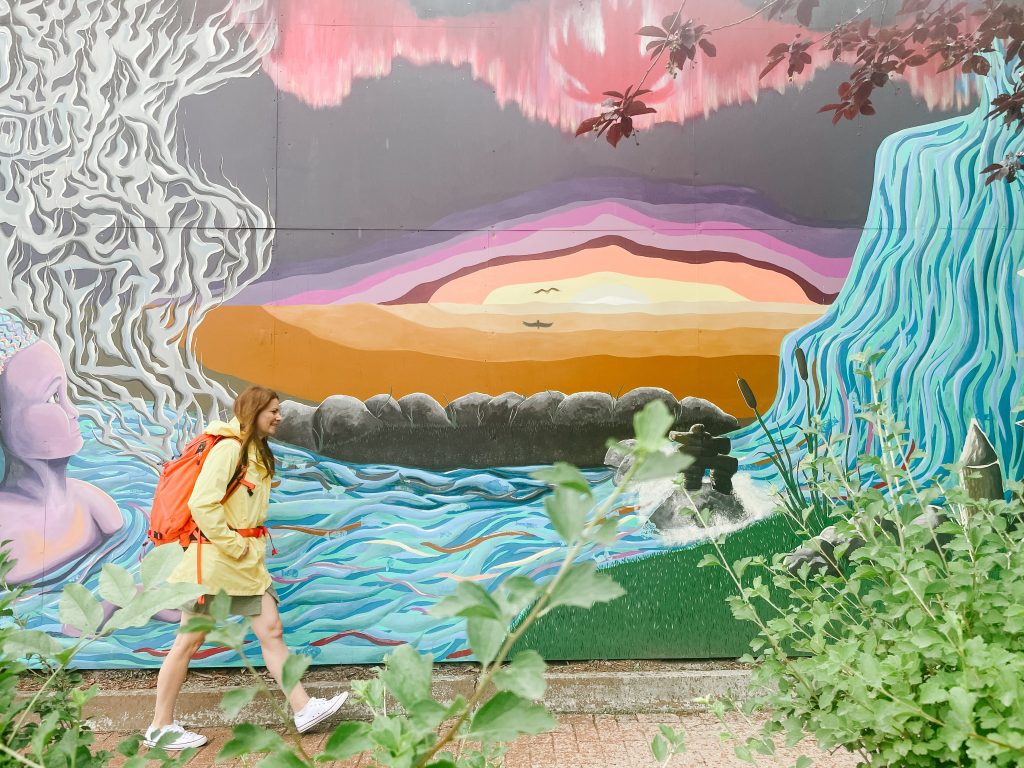 Families who are deeply invested in art experiences should check out the West End Biz walking mural tour. This hosted walking tour takes you on a guided tour through Winnipeg's West End, sharing the purpose and story behind 14 murals. You'll discover local heroes, urban history, and the many cultures that come together to make up the West End Story.
Note: This tour is recommended for people who have a passion for art and an attention span to take part in a two-hour walking tour. Not suitable for young children. Tour takes place in Winnipeg's West End, which is an evolving part of the city. Be sure to practice travel street smarts and leave valuables at your hotel when on this trip to not attract unwanted attention.
Shopping at Polo Park
New shirt from Polo Park, image taken at the Forks in Winnipeg.
Located directly across from the Clarion Hotel is the Polo Park Mall. Polo Park is one of the largest shopping centres in Winnipeg, with over 200 stores and restaurants. It's also home to some of the city's best-known retailers, including The Bay, Holt Renfrew, and Saks Fifth Avenue. In addition to its many shops, Polo Park also features a number of attractions, such as an indoor playground and an Imax theatre. Whether you're picking up something you forgot (guilty) or want to enjoy some shopping while on holiday, Polo Park is an excellent place to explore.
Winnipeg Trolly Experience
Climb aboard one of the vintage streetcars and take a leisurely ride through downtown Winnipeg. As you roll past iconic landmarks like the Manitoba Legislative Building and the Exchange District, your knowledgeable guide will share fascinating stories about the city's history and culture. Step back in time as you enjoy a truly unique way to see Winnipeg.
Mom Tip: This is a great way to orient your family to the city and I'd recommend doing it at the beginning of the trip. Depending on the age and attention span, the two-hour tour could be too long (or short) for your children. I packed some pocket candies which I pulled out for my 11-year-old about halfway through. I also gave him the camera to shoot all of the things we were seeing which really kept him engaged in the experience.
Family Friendly Restaurants In Winnipeg
The Forks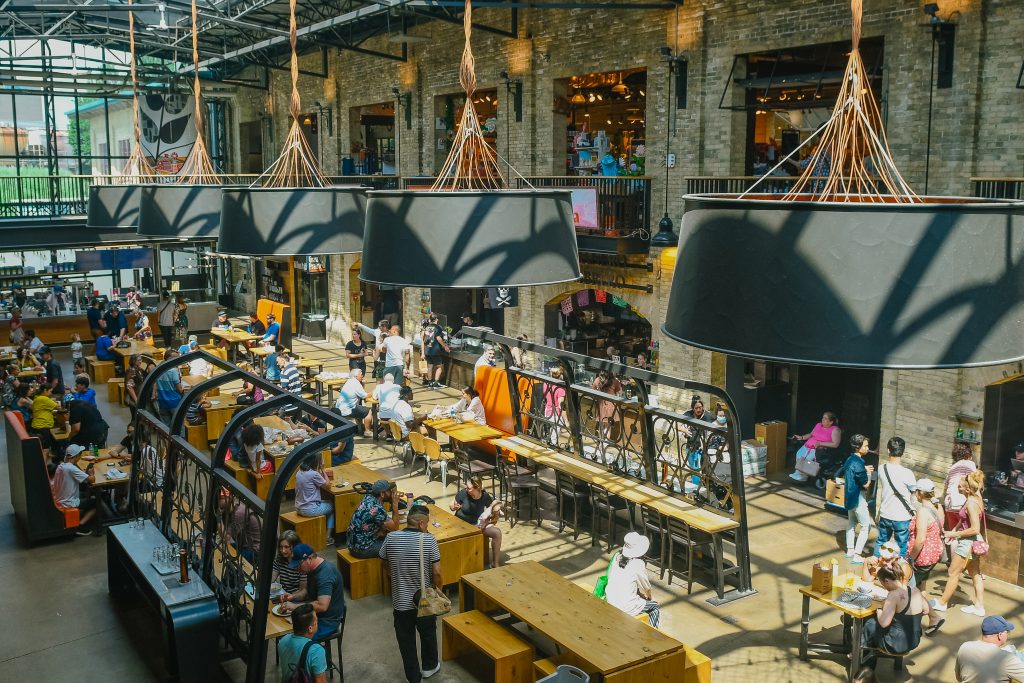 The Forks is a popular destination for residents and visitors alike, with a variety of shops, restaurants, and attractions all among a bustling food scene. Whether you're looking for a quick hot dog at the hilarious "Weinerpeg" restaurant, a burger, or something a bit fancier there's something for everyone at the Forks.
Hargrave Street Market
Hargrave Street Market is a new culinary attraction in the heart of downtown Winnipeg. Inspired by cutting-edge food halls across North America and Europe, the new Hargrave Street Market is a collection of unique restaurants, all in one area. Top chefs with innovative new menus and fresh ingredients make deciding where you eat, difficult! The best part about this experience though is that it has a modern urban food court vibe, allowing everyone in your family to choose their own perfect meal and come together at one table to enjoy it together. We loved this modern take on dining, the overall energy within the market, and the classy and casual combination of food offerings before us.
Yafa Cafe
My son's eyes lit up when he heard we were going for Arabic street food in Winnipeg. A cautious eater, he always gets nervous to try new food, but after checking out the menu and finding a Cheese Fusion Manakeesh (an oven-baked flatbread with cheese) not only did he devour it, but he ordered a second one!
Yafa Cafe is an eclectic and bright restaurant that serves shawarma, tabouleh, and a 6-page menu of flavourful Arabic street food-inspired dishes. If you're looking for great Arabic food and a lively atmosphere, head on over to Yafa. (Only a 5-minute Uber from the Clarion.)
Park Cafe
As soon as you walk through the doors of the Park Cafe you know you're somewhere special. The soaring glass walls have you immersed in Assiniboine Park's atmosphere, where the outside and inside merge around your table. The "breakfast served all day" menu offers high-quality food, the perfect fuel for your family in between adventures. But what made this restaurant truly special was the staff, my son still recalls his favourite server "Patrick" who made him feel like a VIP for no other reason than he was a kid. The cherry on top was actually a strawberry as my son had the seasonal crumble with ice cream as dessert. Let's just say Patrick and the crumble is something he's still talking about!
Stella's Cafe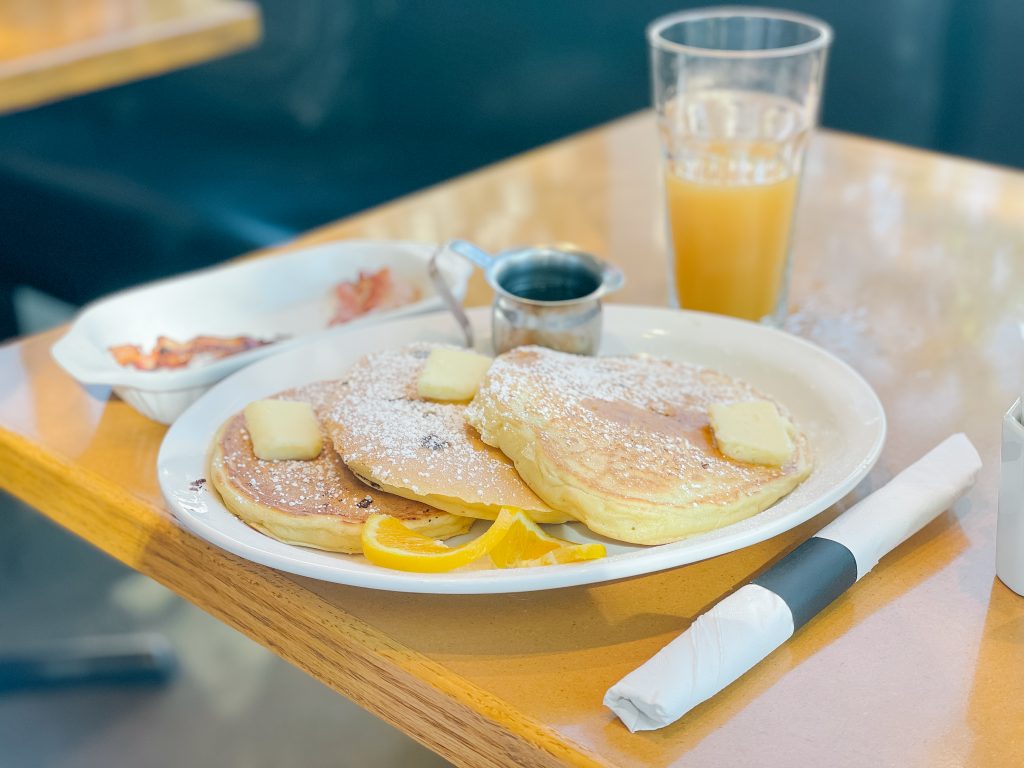 Breakfast is always a meal worth waking up for and the best place in Winnipeg to dine in is Stella's Cafe. "Local ingredients, house-made breads and jams, and a wickedly divine breakfast menu draw crowds to Stella's every day of the week." My son can attest that their chocolate chip pancakes and bacon are the perfect way to start your day in Winnipeg!
What to Pack for a Family Trip to Winnipeg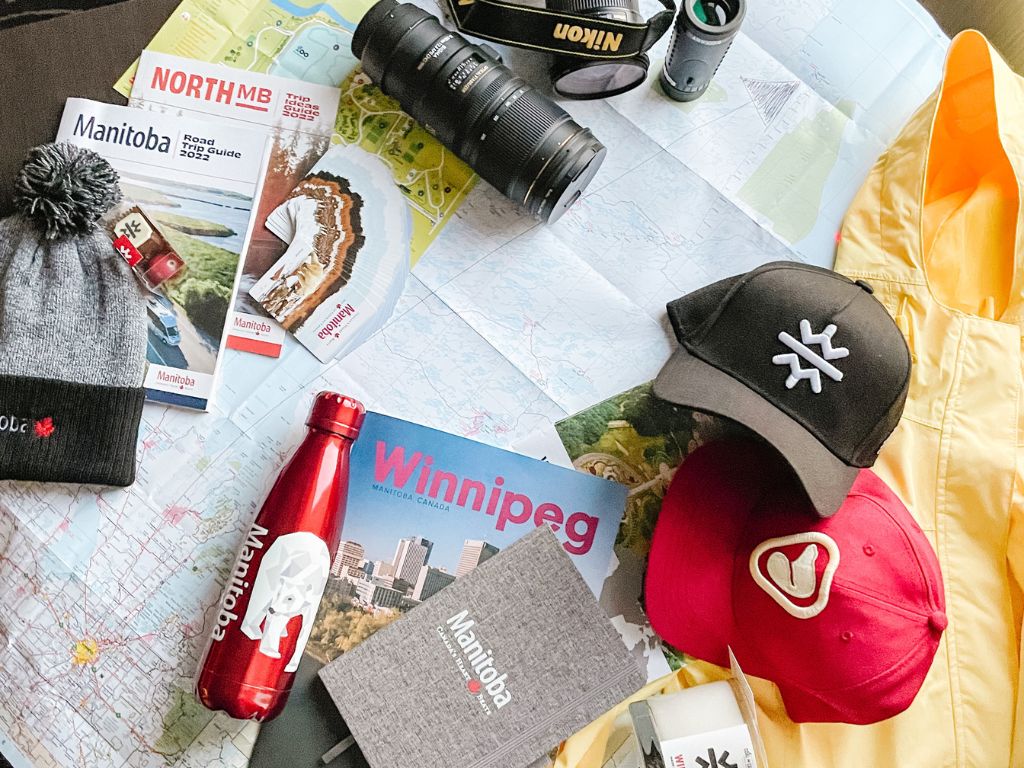 Your packing list will be customized to your family based on the ages of your kids and all of the essentials that they need for travel. Here's our summary of what we packed and what we recommend bringing:
Comfortable Walking Shoes

– With so much to explore you want everyone to have happy feet!

Weather Appropriate Clothing

– Okay, this seems obvious that you should check the weather before travelling to a region however, I failed to really recognize how HOT it was when we arrived and didn't pack tank tops or shorts for our trip.

Layers –

Being able to layer up and down is important as the winds can move the weather around quite a bit just in one day. A light sweater and waterproof jacket served us well.

Daypack

– We were out of the hotel for an average of 13 hours a day, so our backpacks came in handy for storing layers, water bottles, snacks, and souvenirs.

Snacks

– Did I mention snacks? Trips are always better with snacks!

Accessories

– Whether it's a car seat or a stroller or a carry-all backpack, having your family's best mode of transportation with kids with you will make for all of your adventures to run smoothly.
FAQs about a Family Trip to Winnipeg
How many days do you need in Winnipeg?
Whether you are visiting for a family reunion or planning your own vacation, the time you'll want to spend in Winnipeg will depend on what you want to do. In order to see all of the main attractions listed we recommend 3 days. However each season has its own set of activities and if you're visiting family and friends or heading out on a special excursion like Beluga and Bear watching in Churchill, you'll want to extend your visit.
Is Winnipeg worth visiting?
Winnipeg is the capital city of Manitoba and is known for its diverse culture and friendly people. The city has a rich history, and there are many museums and art galleries to explore as well as evolving exhibits and projects happening regularly. For outdoor families, you can spend your whole vacation outdoors.
The city also has a number of festivals throughout the year, including the Festival du Voyageur, which celebrates Francophone culture, and the Folklorama, which is the largest multicultural festival in Canada. Whether you're interested in history, culture, or outdoor adventure, Winnipeg has something to offer everyone, check out Tourism Winnipeg's website for more information.
What is Winnipeg best known for?
Winnipeg is best known for its diversity, friendly people, and thriving arts scene. The city is home to a number of museums and art galleries, as well as a symphony orchestra and several professional theatre companies. Winnipeg also has a vibrant music scene, with a number of local bands and musicians gaining national and international recognition. In addition, the city is home to a number of professional sports teams, including the Winnipeg Jets of the National Hockey League and Winnipeg Blue Bombers of the CFL.
---
Looking for other adventures and experiences while visiting Manitoba? Check out these articles:
Disclosure statement: While Tourism Winnipeg invited us as guests to share this experience the views expressed are our own.