Are you looking for a Denver Graffiti Tour?
Well, let me introduce you to the extreme sport of street art that can only be experienced on this Denver graffiti tour. Why do some call it an "extreme sport"? Well on our recent trip to Denver, I had the opportunity to meet with Jana Novak, co-owner of Denver Graffiti Tour. Upon her introduction to the tour, she explained to us the street art movement and shared her perspective on why street artists are like extreme sports athletes.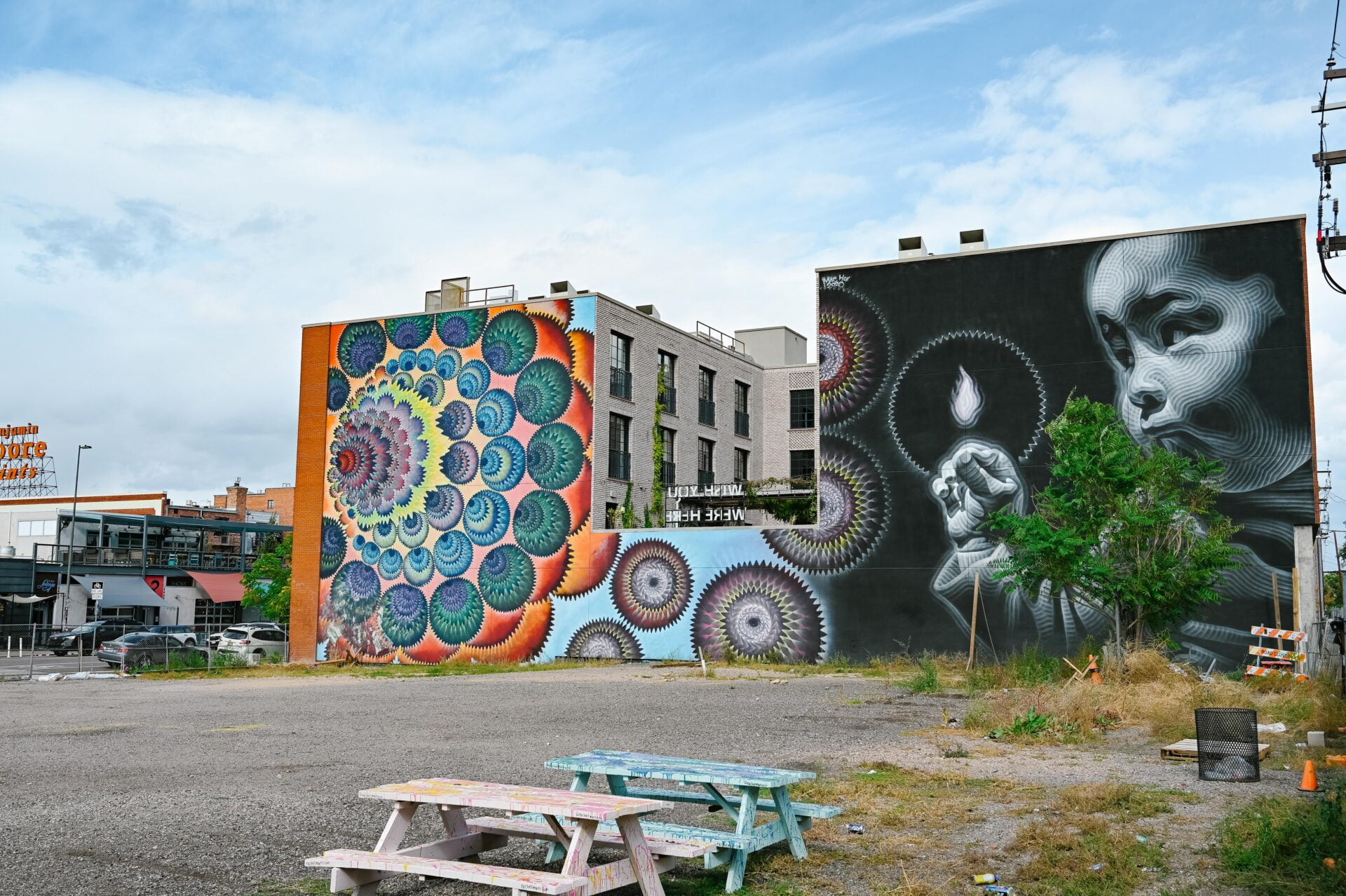 "Graffiti art should be seen as an extreme sport. For example, take a look at these murals we're looking at, some are so large they need ladders or boom lifts in order to paint the whole wall. These murals each took one week. It doesn't matter what the weather is, the artist has to get it done in that week. So at last year's street art festival, four of the days were over 100 degrees, and you had some of the artists out here working 16 hours a day, standing doing back-breaking work. Studio artists on the other hand, if you commission something they might get it to you in six months to a year. They work in climate-controlled conditions, they may be sitting, they are standing on cushy mats that we all have in our kitchens. Street artists on the other hand, well that's an extreme sport!" ~Jana Novak
With that, we kicked off our 2-hour urban walking art tour in the heart of the RiNo Art District in Denver. And while I thought that two hours would be more than enough time to see all of the art in the district, I was left at the end of the tour only wanting more. Jana from Denver Graffiti Tour was one of the most passionate and well-educated guides I have ever experienced in my 9+ years of being a Travel Writer. Her knowledge of the street art community, the artists, the stories behind each piece of work, as well as how they connect to the community and the culture of the city and country was inspiring and uplifting.
So check out this complete guide on what it's like to take a Denver Graffiti Tour and why it is one of the "must-do" adventures while visiting the Mile High City.
Denver Graffiti Tour – Exploring Street Art in The RiNo Neighbourhood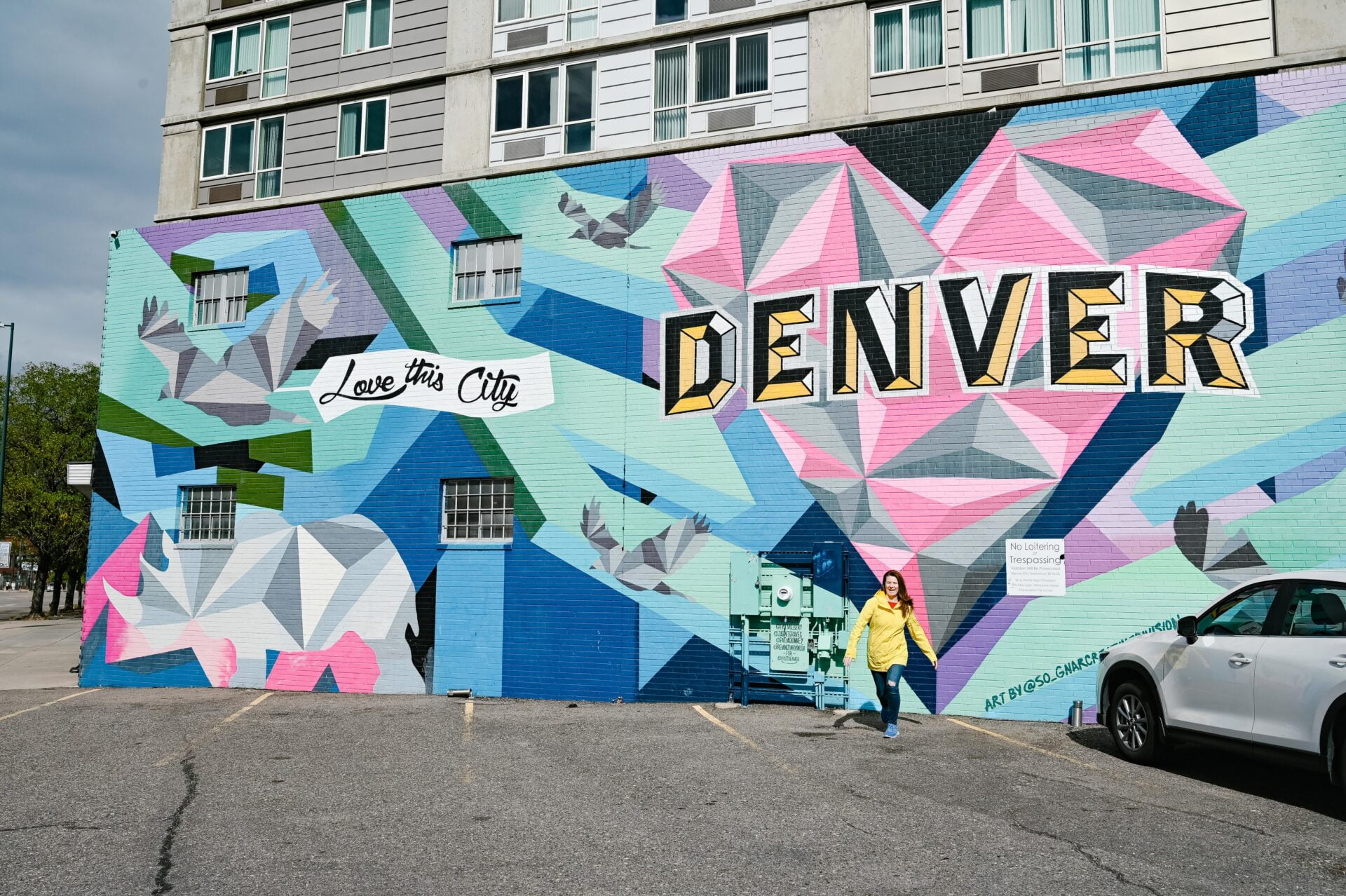 As soon as I had tucked my car keys into my pocket and slung my camera strap over my neck, our guide Jana took that as a signal that we were ready to begin our tour and started sharing her passion for street art, local artists, and the community that she calls home.
What Is Street Art?
One of the things that I didn't realize that I had was a personal bias in looking at street art, as well as a lack of understanding of the different types of street art. So before we even began our tour, Jana started off by helping us understand the four different types of street art that we'd be on the lookout for:
Spray Paint
This is the type of traditional large muralism or graffiti art that you'd expect to see on larger walls and buildings.
Stickers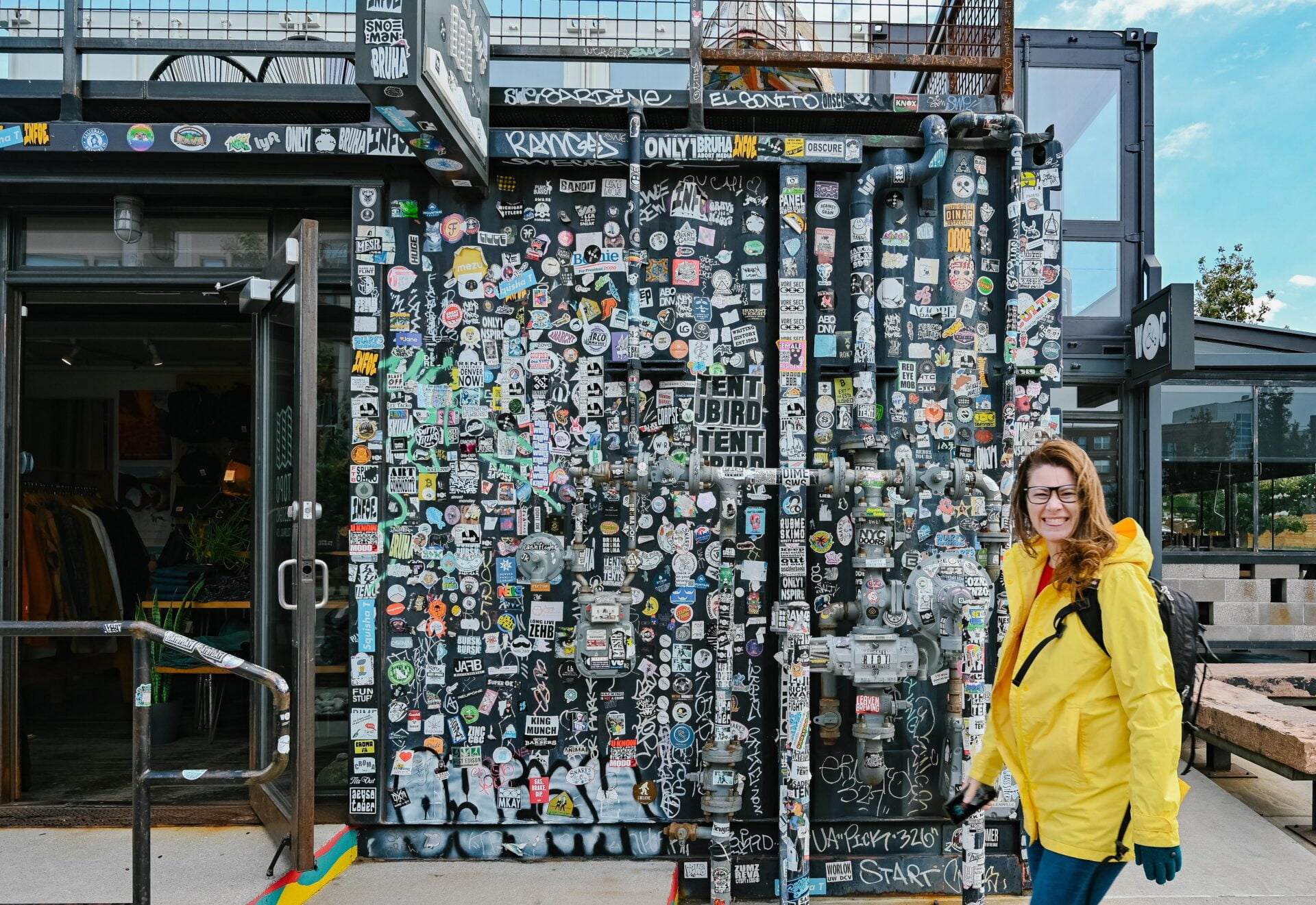 These are stickers or smaller pieces of art that we'd be keeping an eye out for on places like electrical boxes, backs of signs, and other obscure places.
Stencils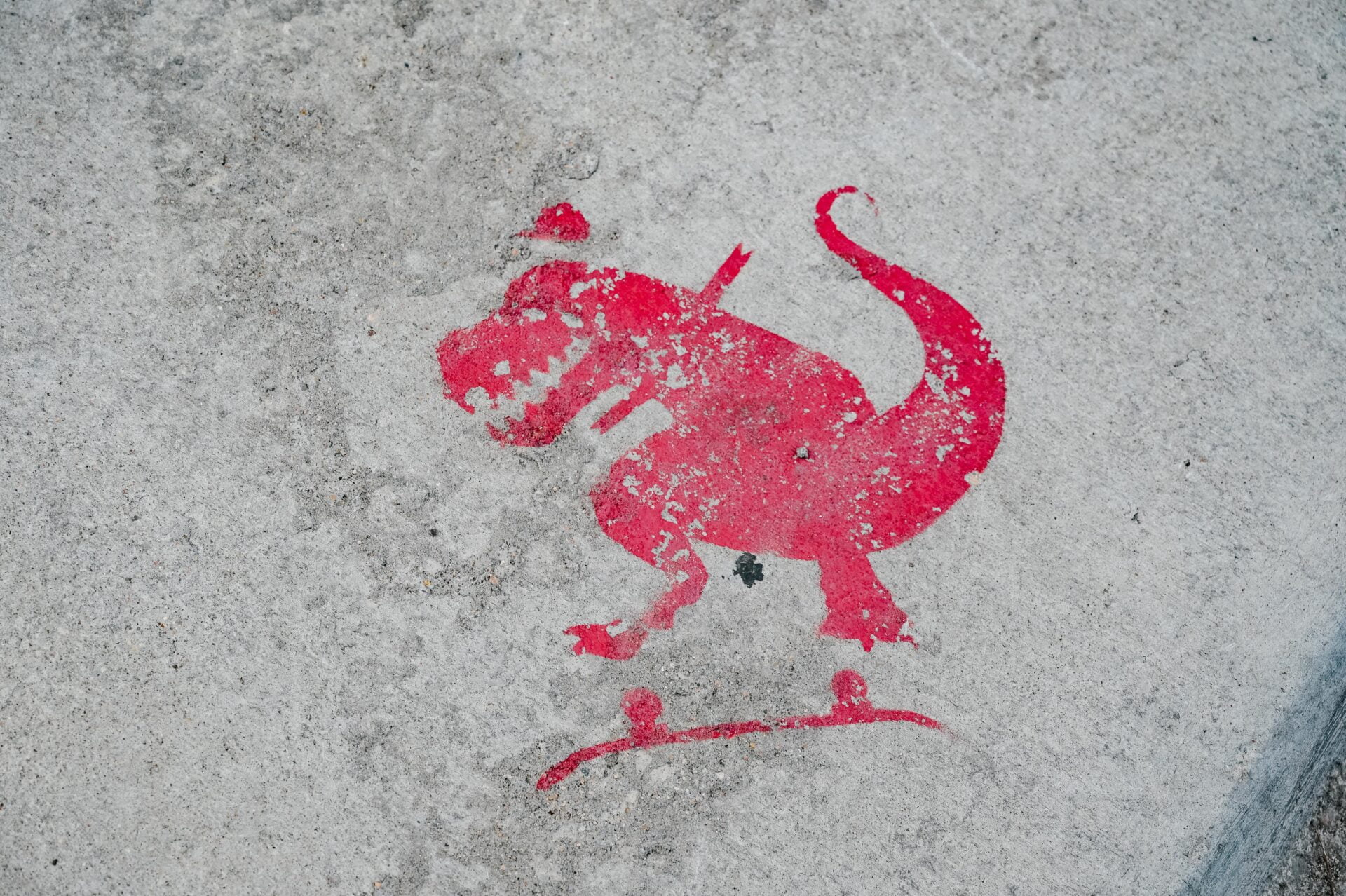 These would most likely show up on the sidewalk and be either silhouettes or quotes of poetry from artists.
Wheat Paste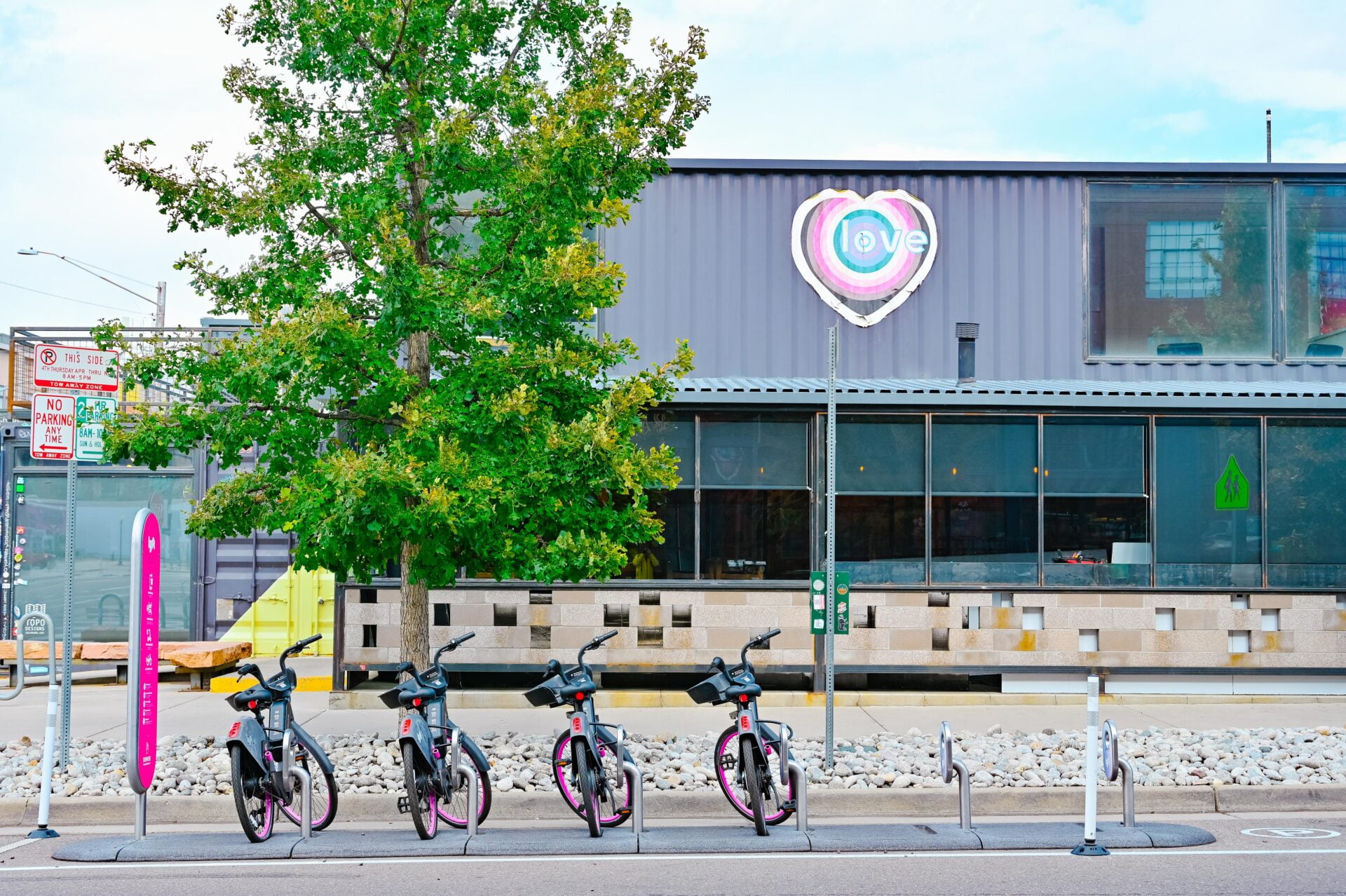 Traditionally these were posters that were put up with a flour and water mix. Today they have evolved but still have the overall look of wheat paste and we'd get to see some of these on the tour.
What is the difference between Muralism and Graffiti?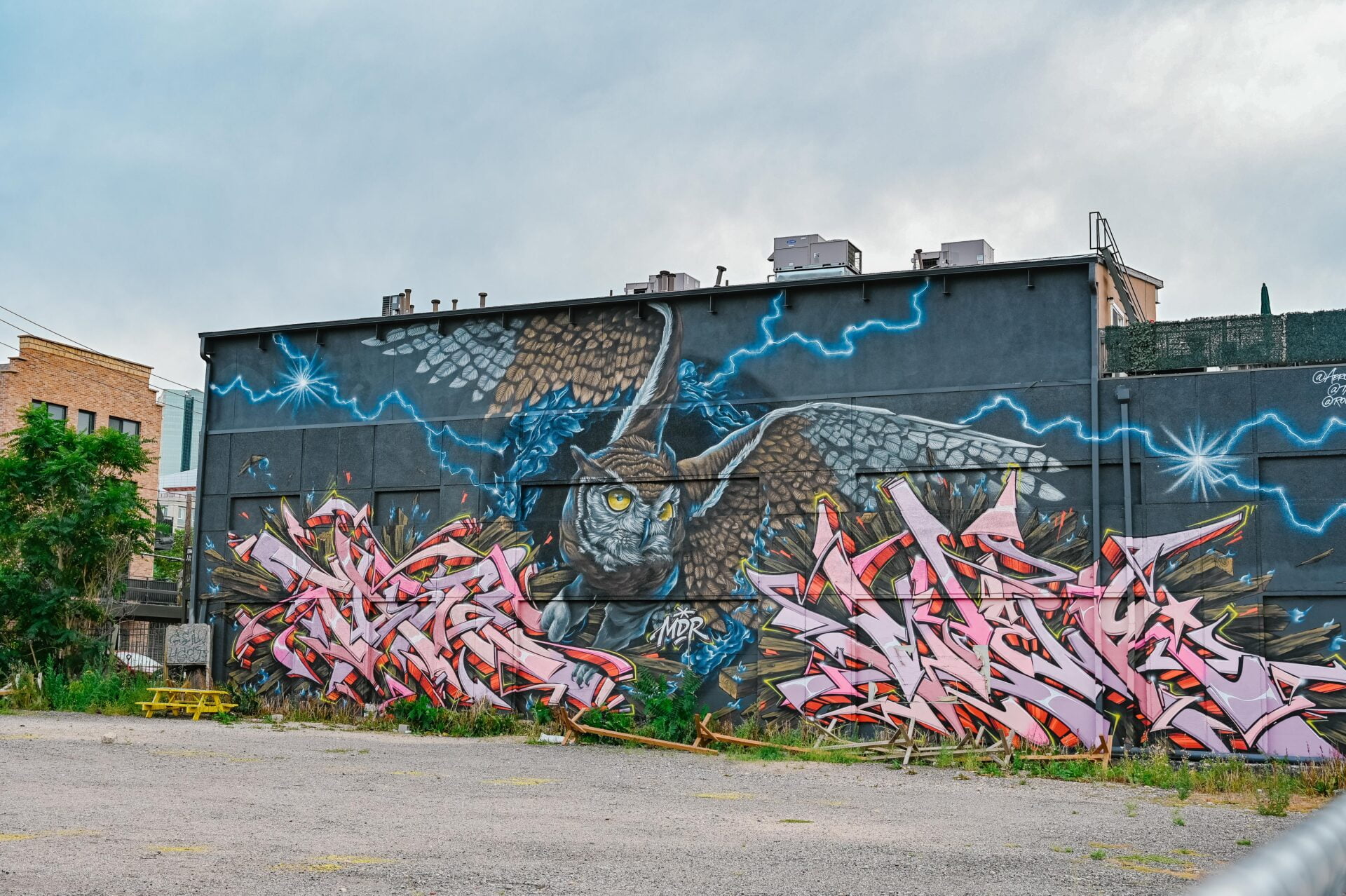 I never realized that I had a bias towards murals over graffiti, but Jana broke down the common perception between the two and stated the differences to help us understand the culture of the two forms of street art: "The two main differences between graffiti and muralism is basically which side our biases call art and which side tends to be illegal. So muralism, our biases immediately tend to call art because murals tend to be animals, people, and abstracts, which we see in museums and galleries, so we immediately say that's art. It tends to be legal, tends to be done with permission, and tends to be done on commission."
Jana went on to explain, "When looking at graffiti, our biases immediately tend to say "That's not art. We tend to associate it with the destructive type that we see on garbage cans, tagging on property, etc. It tends to be illegal, tends to be done without permission, and tends to be not commissioned."
The truth is that graffiti actually can be commissioned, done with permission, and done legally. As we stood below this beautiful 3 story graffiti masterpiece done by artists Justin Suarez aka Aerosol Kingdom, Routine_syerok and TASTE, Jana explained to us how we were looking at what was called a "wild style" font (they use the word font for lack of a better word).
"There are a wide variety of fonts, including the wild-style you see on the wall, then the bubble font you've probably seen (really circular lettering), and then the more basic fonts. This wild-style you see here is a really technical, really difficult font — it requires a high level of skill. Graffiti artists, the really technically skilled ones who can pull off a wild font like this are more skilled than mural artists.
Jana dug deeper into the different skills that graffiti artists use when compared to traditional muralists. "The vast majority of mural artists actually have to use multiple-step processes to get their art up on the wall. They do something called a doodle grid. Which is a bunch of symbols and letters that they put together, they put it up on the blank wall, they take a picture of it, and they use Photoshop to superimpose it on whatever image they are doing. They go back and forth from the small version to the large one, and they often then have to do a sketch over the doodle layer. So you have multiple steps for them to go through to get the art up on the wall."
"Graffiti artists look at a blank wall and just go. Completely freehand, no sketch, no doodle grid, no nothing. So they are doing something of quality, with great technical skill. They also don't tend to use painter's tape to get their clean lines. They are literally freehanding this entire thing. Whereas muralists use painter's tape to tape off their clean lines, to make sure they get everything straight, to stop paint from overspilling. So this is one of those interesting things to me that in the art world, people look down upon street art as the lowest form of art, and then within that, they also tend to look down on graffiti artists versus mural artists as the lowest form of street artist, but all of this should be flipped."
I had to admit that I had assumed (always dangerous) that muralists would be more technically inclined than graffiti artists for the exact biases that Jana had highlighted as they existed in ourselves. So with that, we were 3 murals into our tour and I quickly realized that this adventure was about so much more than looking at pretty walls and beautiful art. We were getting a lesson on art, artists, culture, and the power of creativity to transform a community.
What To Expect On A Denver Graffiti Tour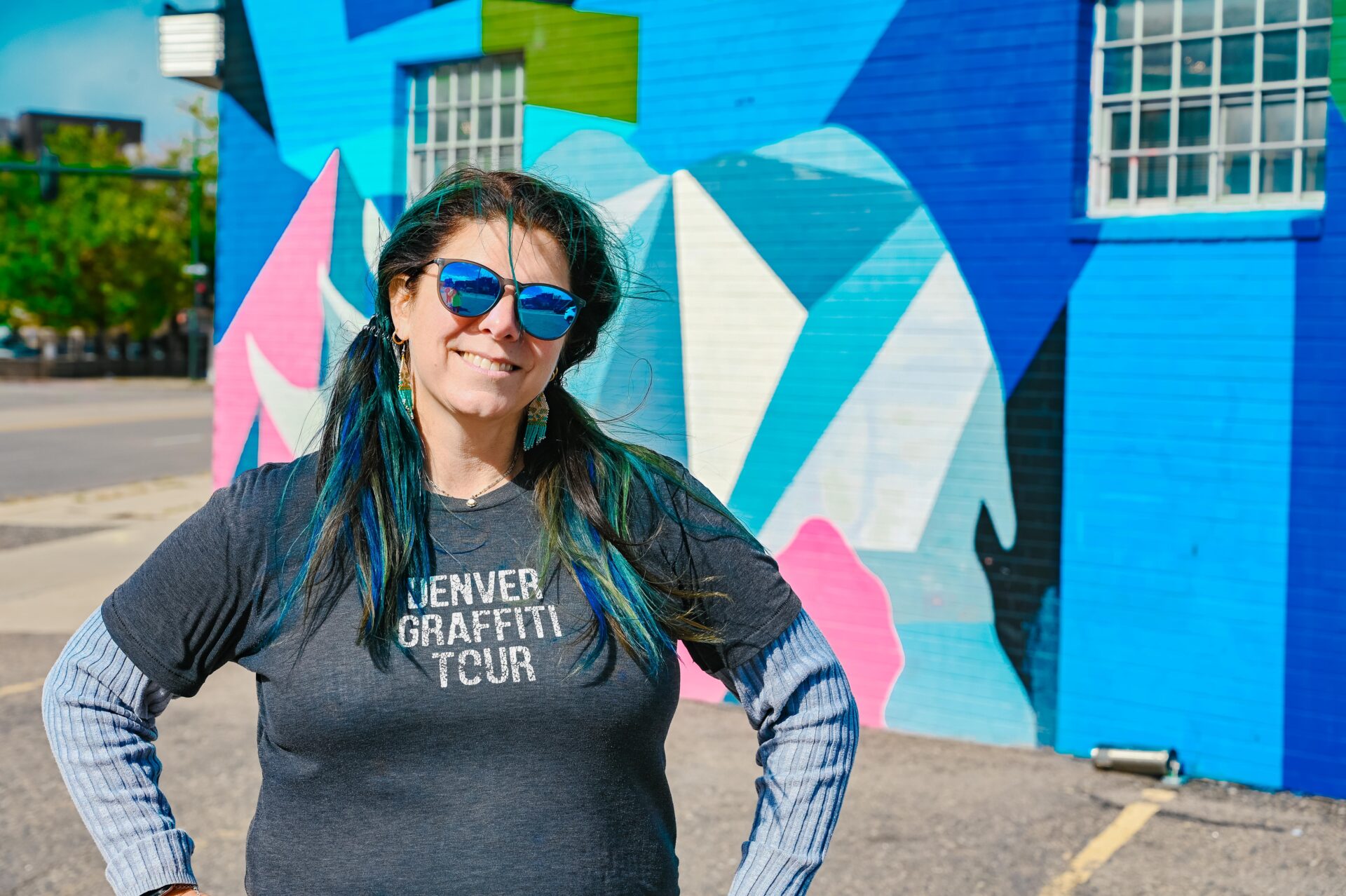 Denver Graffiti Tour was the first street art tour in Denver and is a locally owned and operated business based out of the RiNo Art District (RiNo is short for River North). Denver Graffiti Tour is passionate about delivering educational, cultural, and informational tours that showcase the community art, the artists, and the stories behind the work that you're experiencing. They pride themselves on being the best and the most thorough in-depth tour, and in all my years of being a Travel Writer I can say this is truly one of the most exceptional tours of any kind that I have ever been on.
One of the things that I instantly noticed was the level of knowledge that our guide Jana had. With each art piece that she introduced us to, she knew the artists (and guided us to where we could find their information to ensure that we could give them credit in any photography or videos we use, as well as support them by purchasing their artwork), the history of the piece, and personal anecdotes and stories that she has accumulated. The Denver Graffiti Tour is a labour of love for Jana and it's evident that she's heavily invested in showcasing the artists and having their stories heard.
For example, Jana has interviewed over 40 artists and researched their work through Instagram, their websites, and news stories. And she's on a first-name basis with many of them, as demonstrated when we were walking through the streets and we would see artists working on a project and they were mid-paint spray.
RiNo Art District Graffiti Tours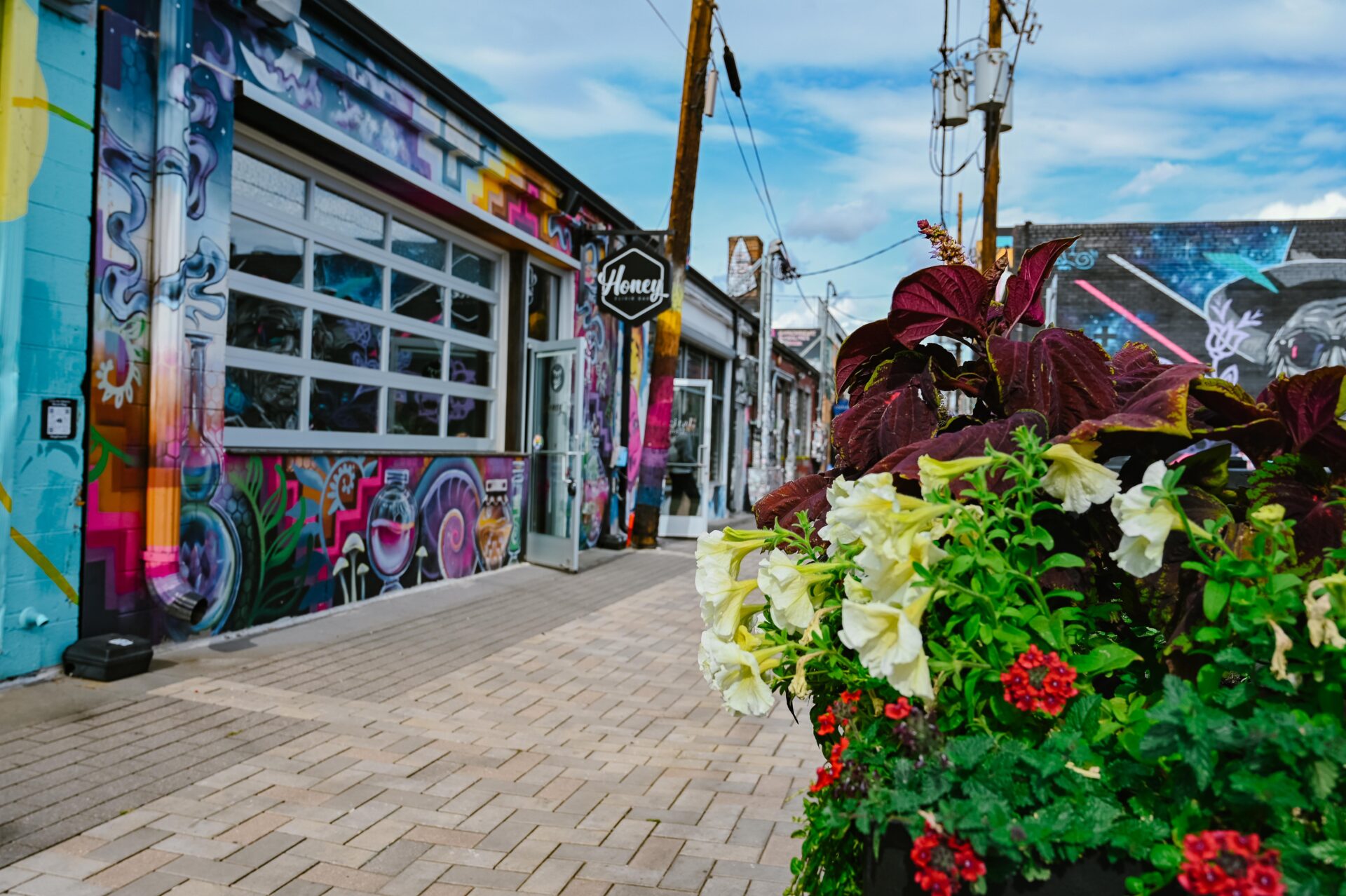 Graffiti tours in Denver take place in the RiNo Art District which is a community that is supported by an organization, both of which support the art and the street art movement. RiNo was founded in 2005 by two local artists and has evolved into a Business Improvement District, a General Improvement District, as well as an educational non-profit called Keep RiNo Wild.
One of the primary goals of the BID is to have RiNo showcase the best and the densest collection of street art and murals. The RiNo walking tour in Denver is a great way to experience this saturation of community art all in one place.
On the Denver Graffiti Tour website, they note that "The most important fact about the RiNo Art District is that it is also overlaid over the original historical neighbourhoods of Globeville, Elyria-Swansea, Cole, and Five Points."
Book your Denver Graffiti Tour here!
Honest Community and Culture Conversations While On Tour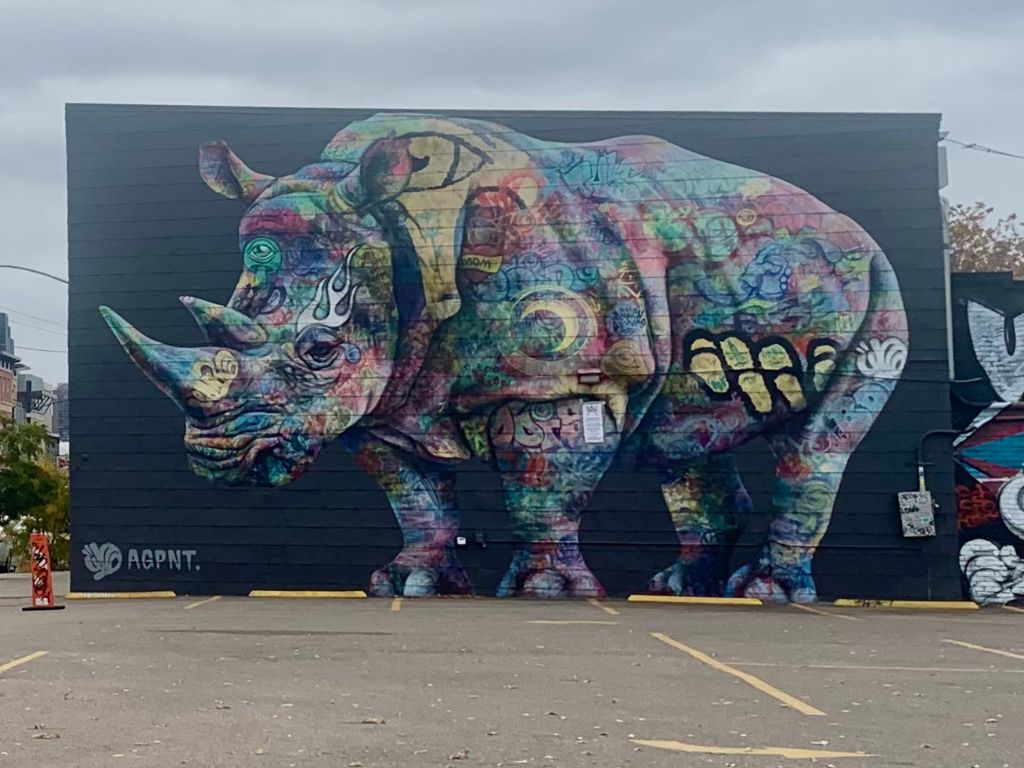 While you traditionally sign up for an art tour to see the art, the reality is that the art is a gateway to learning about a community and the culture of the people who live there. It is also a way to learn about the past as well as the people's hope for the future. So while you're on a Denver street art tour you're also learning about the people, the places, and the events that have shaped the community.
So rather than not engage in conversations Jana opened up and integrated some of the challenges that the community faces as well as some of the ways the RiNo Art District and its community are thriving. We learned about:
How Denver has a housing vulnerability challenge.
How city policies have affected housing affordability.
How the artists that have beautified the place as well as enriched the culture of the RiNo Art District are now being out-priced by developers and others looking to move into the neighbourhood.
The struggles amongst artists.
Denver Graffiti Tour Photos
Rather than tell you how amazing the art is, here are just some of my favourite murals from our graffiti tour in Denver. In researching for this article I found it fascinating how much the art landscape changes in Denver and how when you go on your trip you may or may not see these murals as the landscape is literally changing daily.
One of my favourite stops was when we came up against a mural and Jana said, "Well that's new, that wasn't there yesterday" and she explained that she sees the walls literally changing on a daily basis. She also shared insight into how fast murals change and it often depends on who the artist is, what the mural is, the significance to the community, and more. The culture of street art in Denver really is a whole community unto itself.
Here Are 20 Photos From Our Denver Graffiti Tour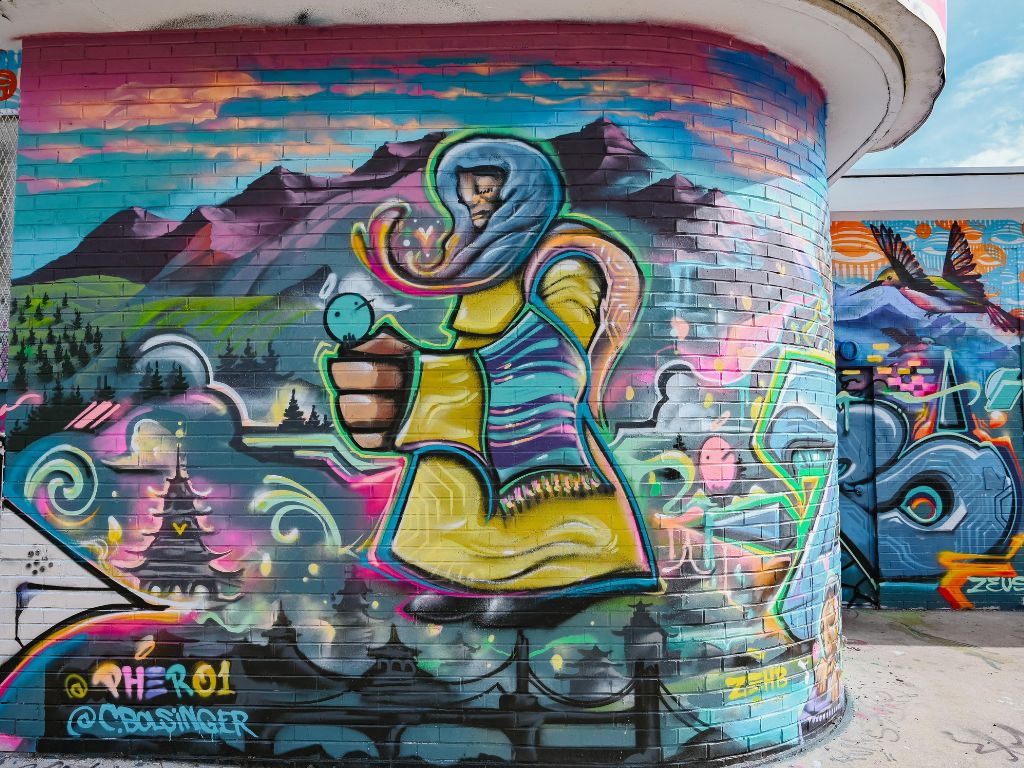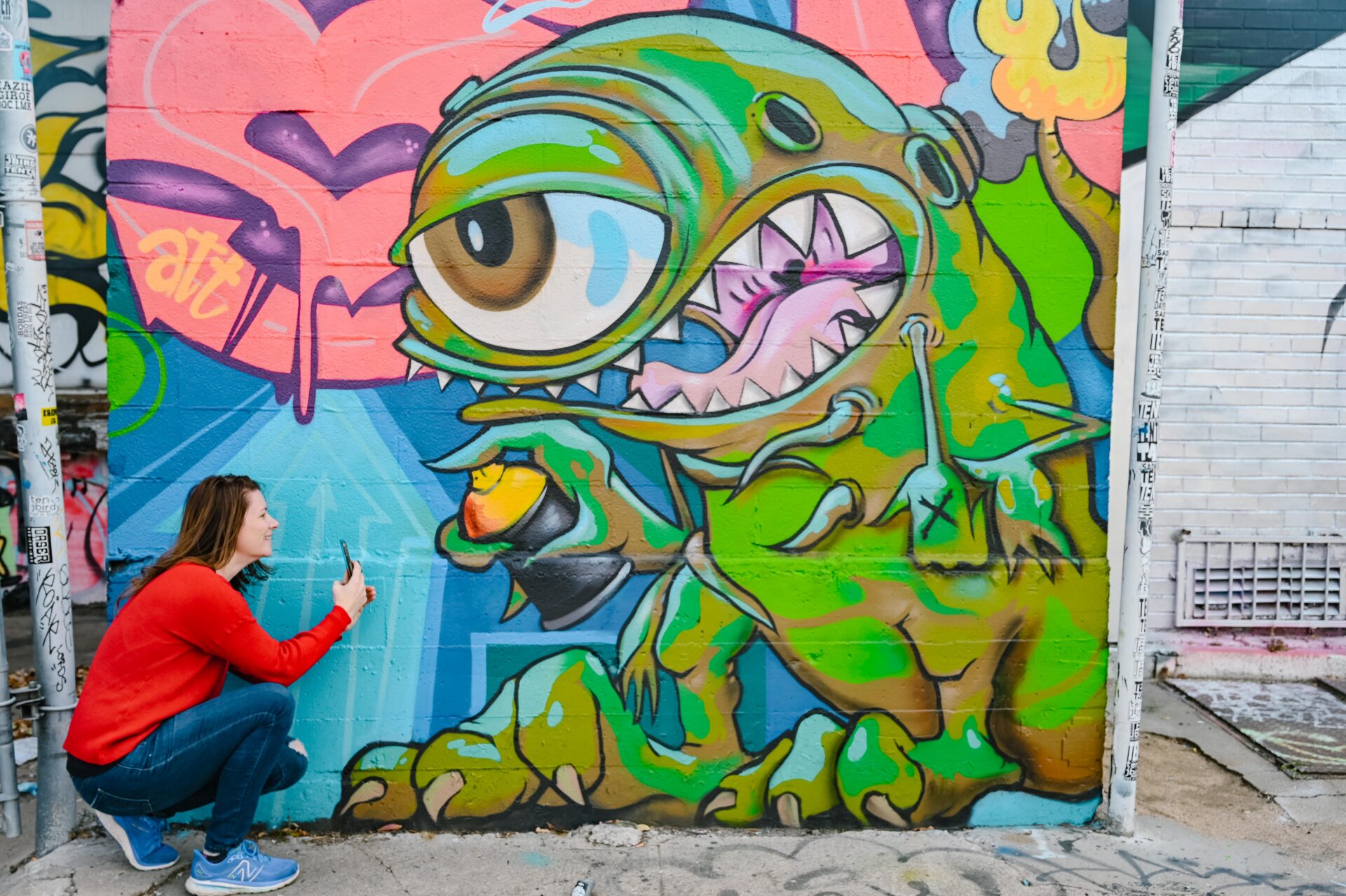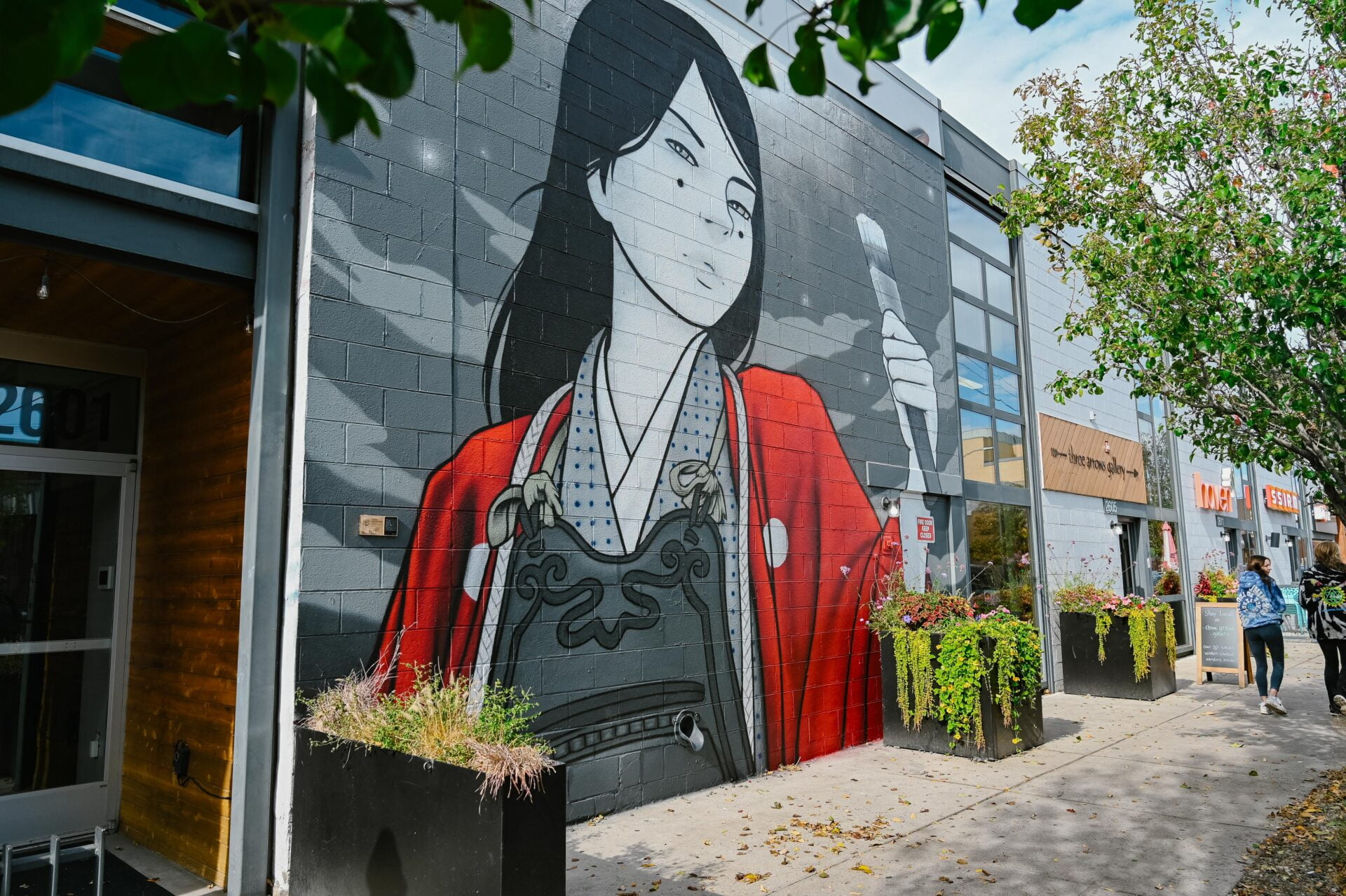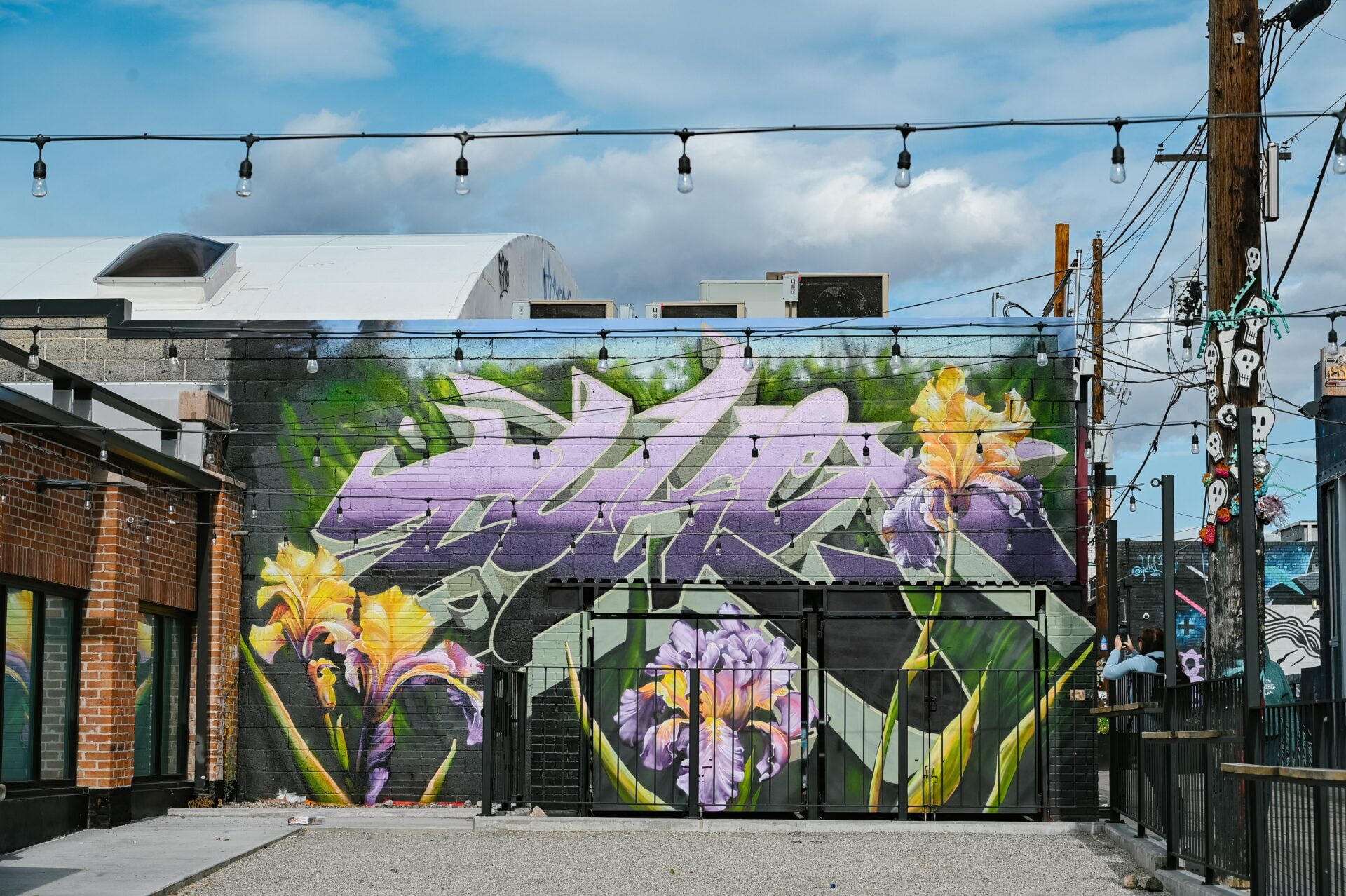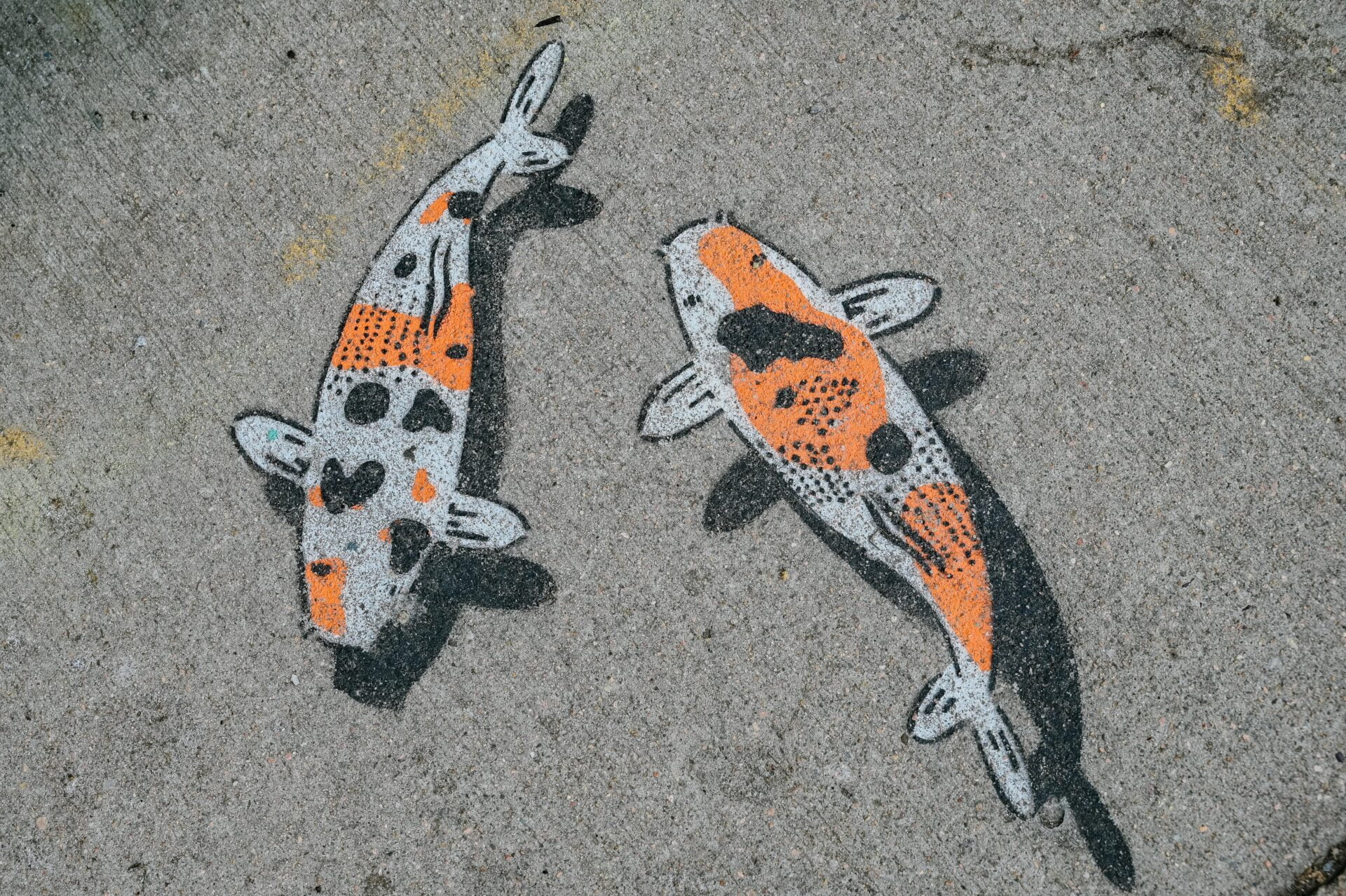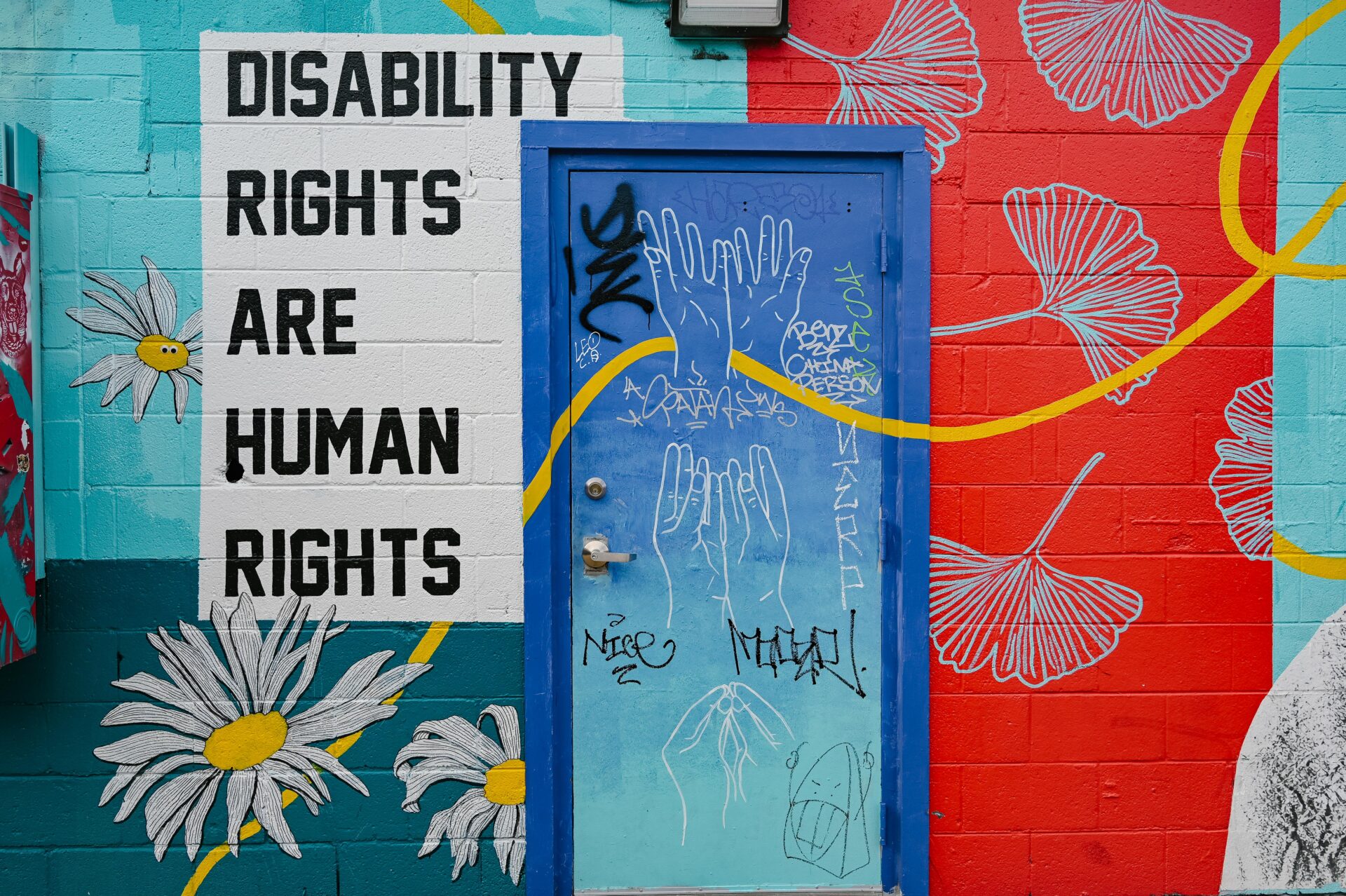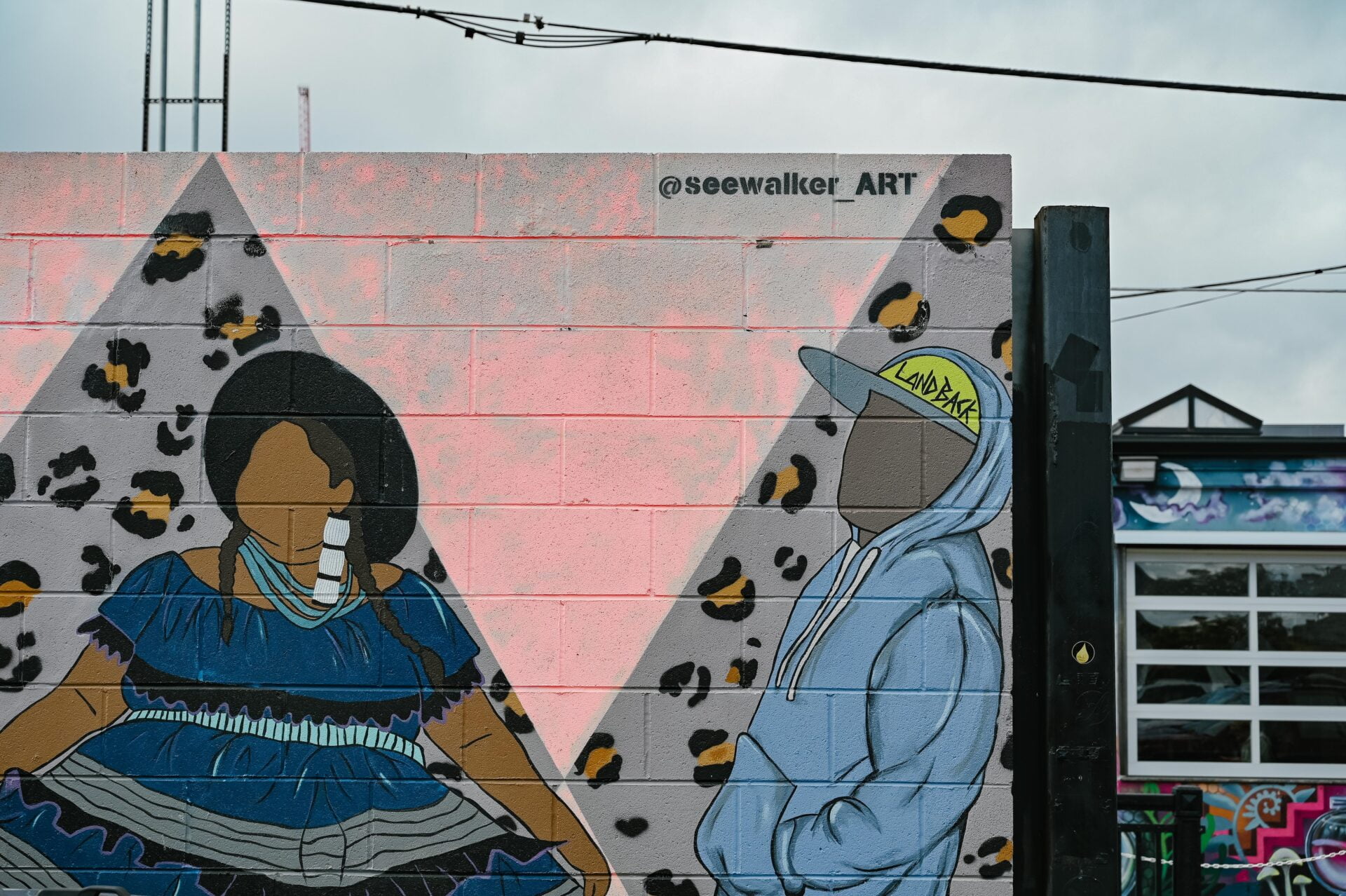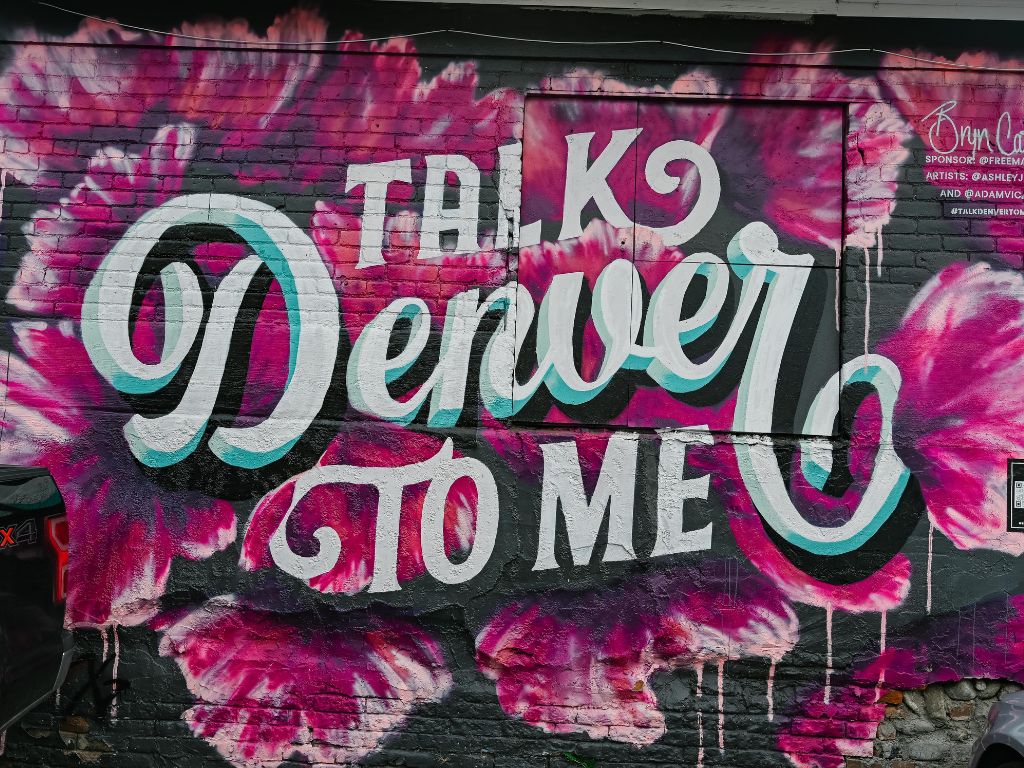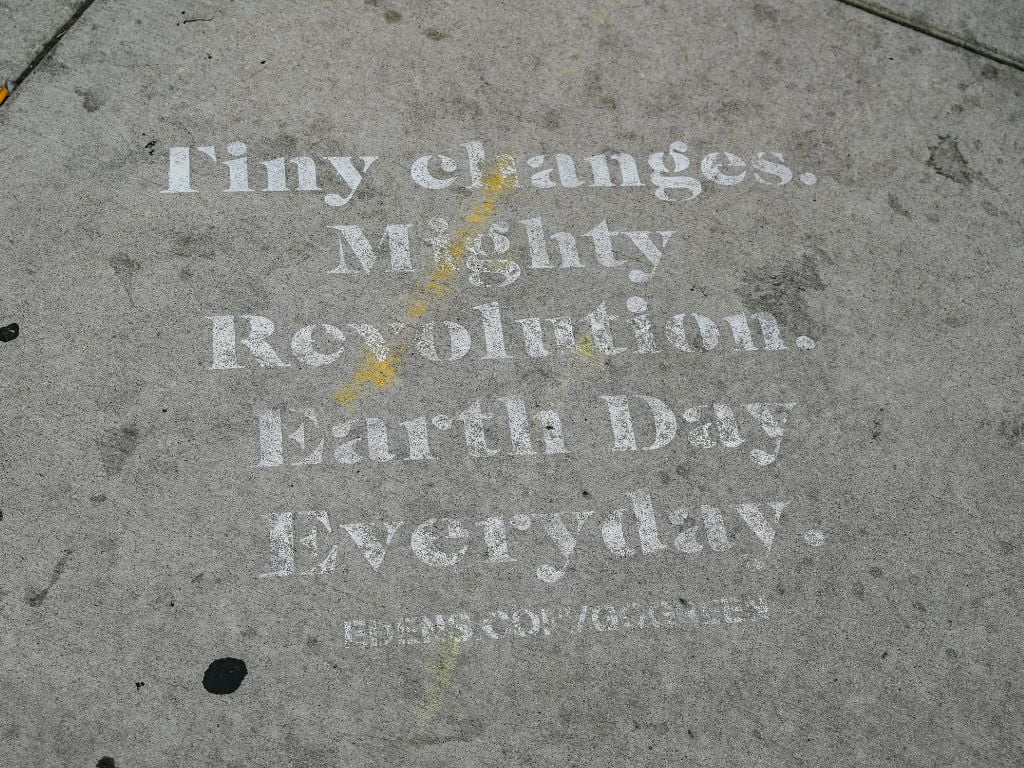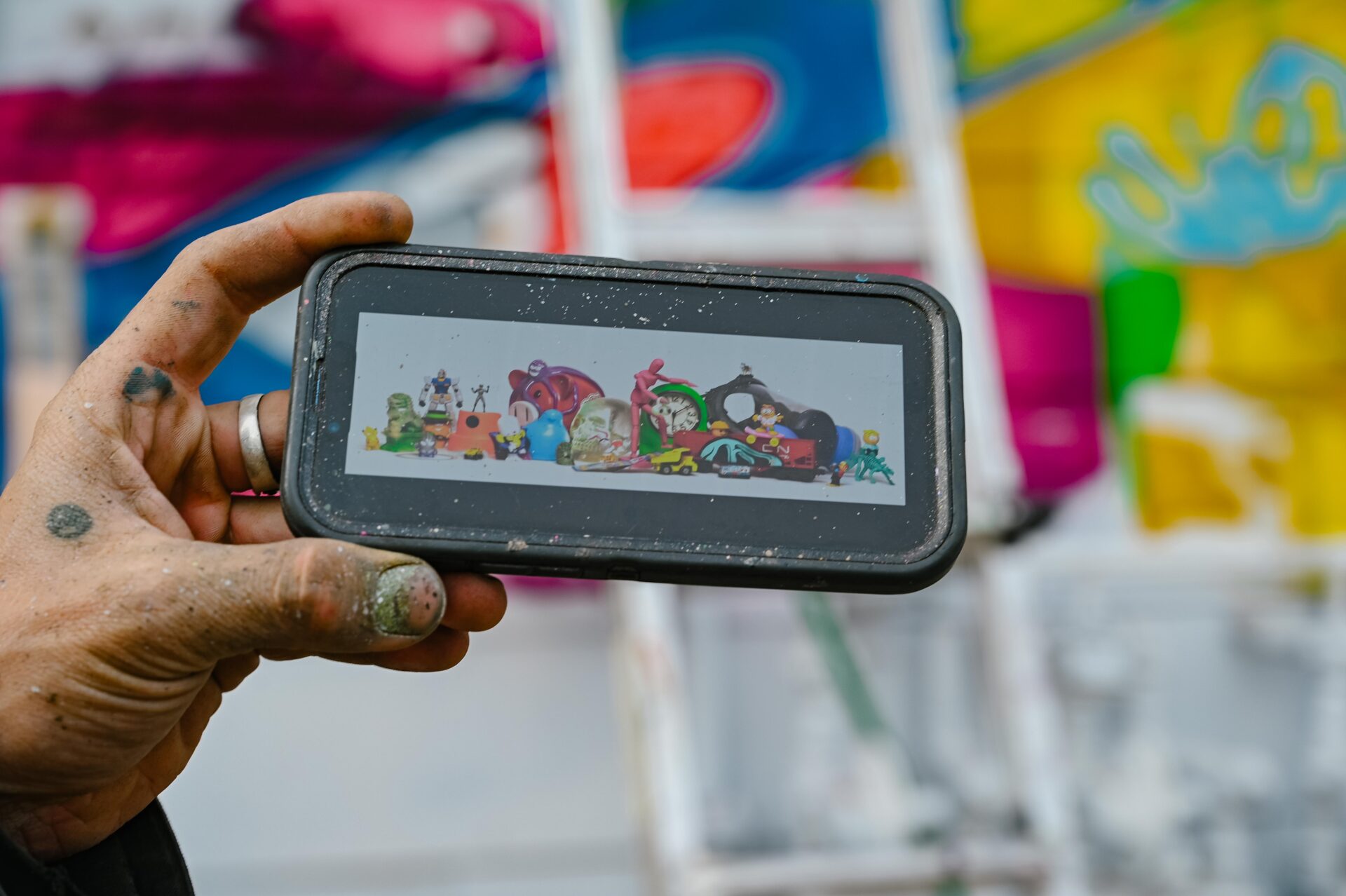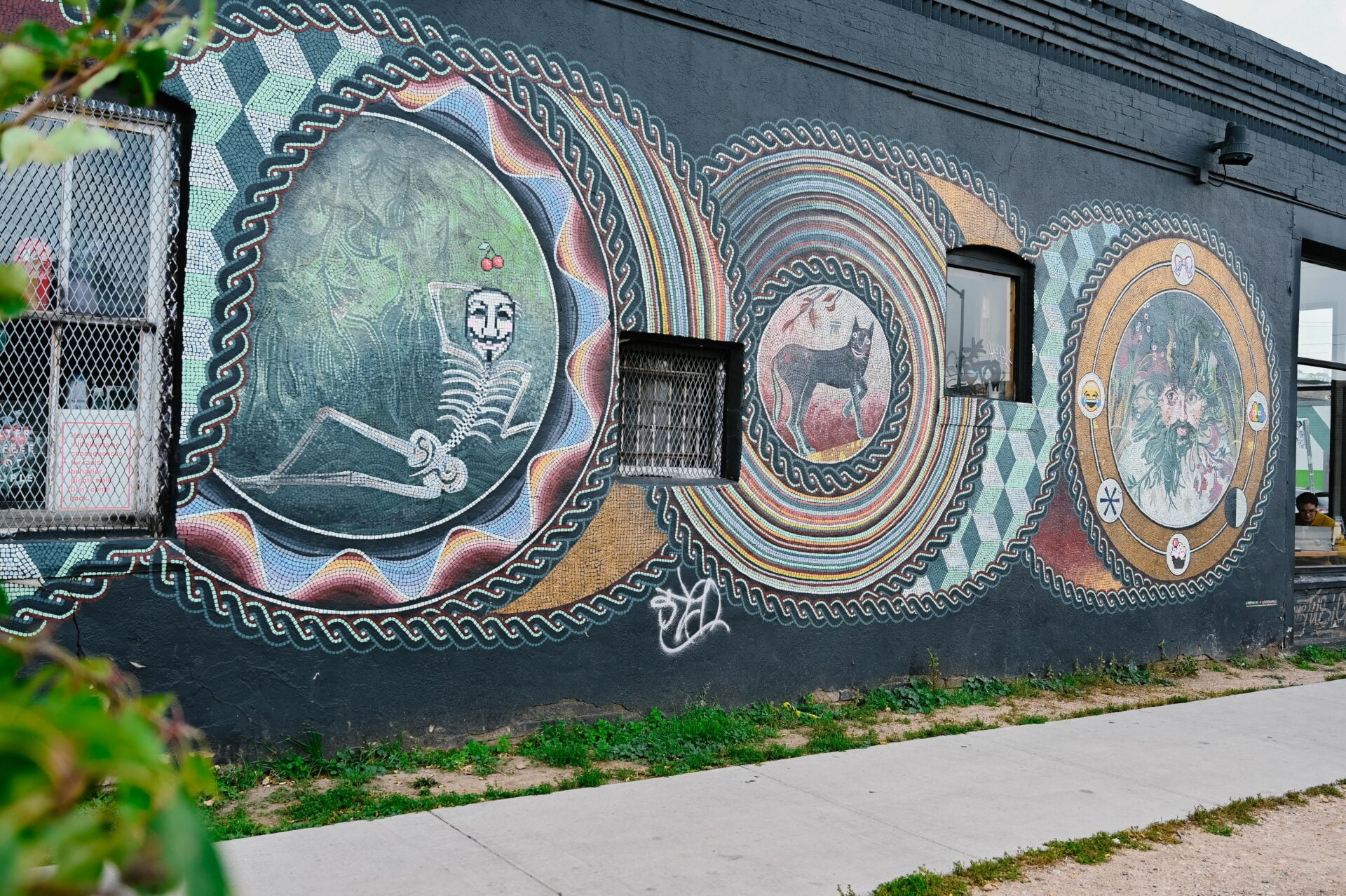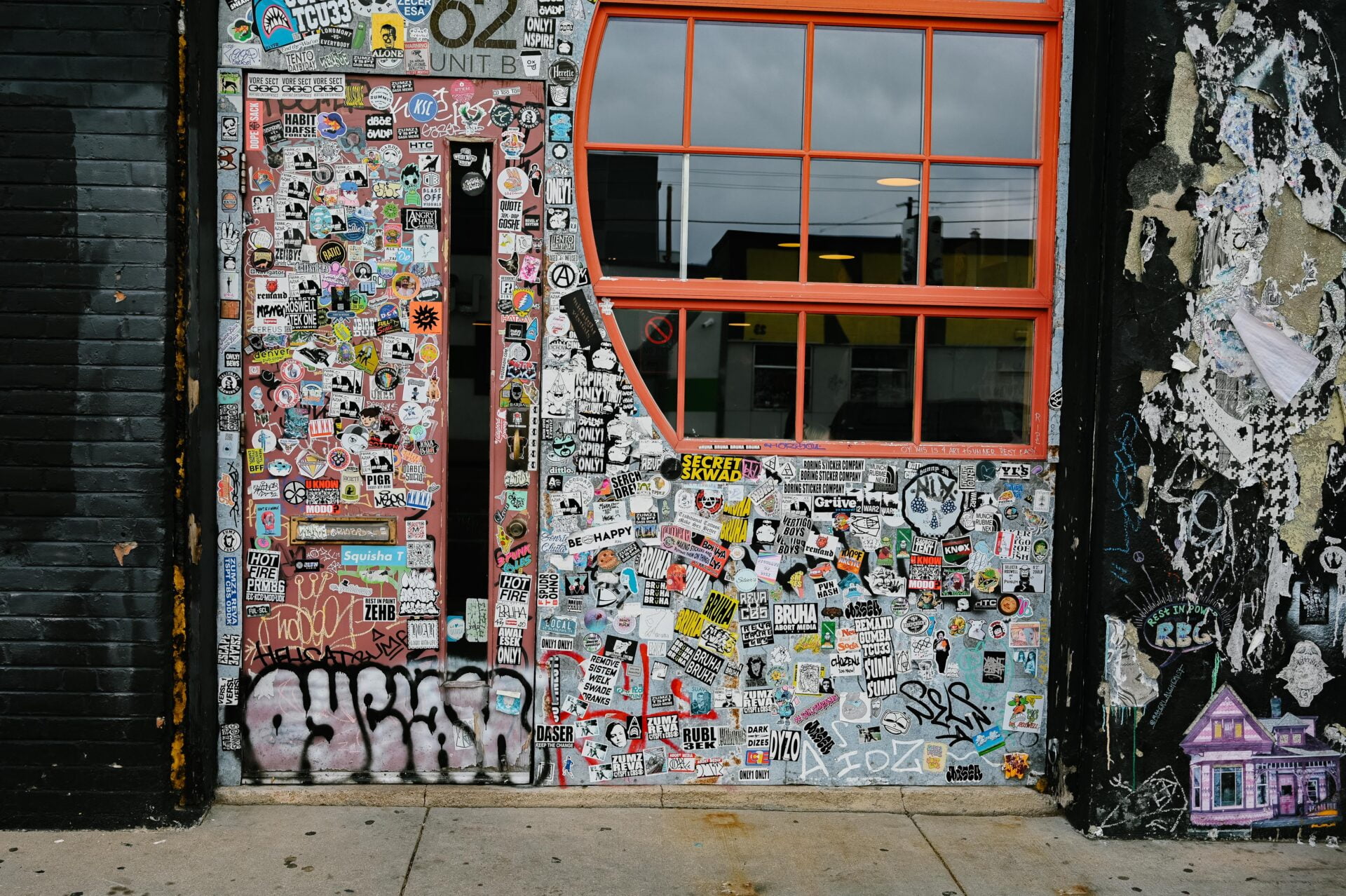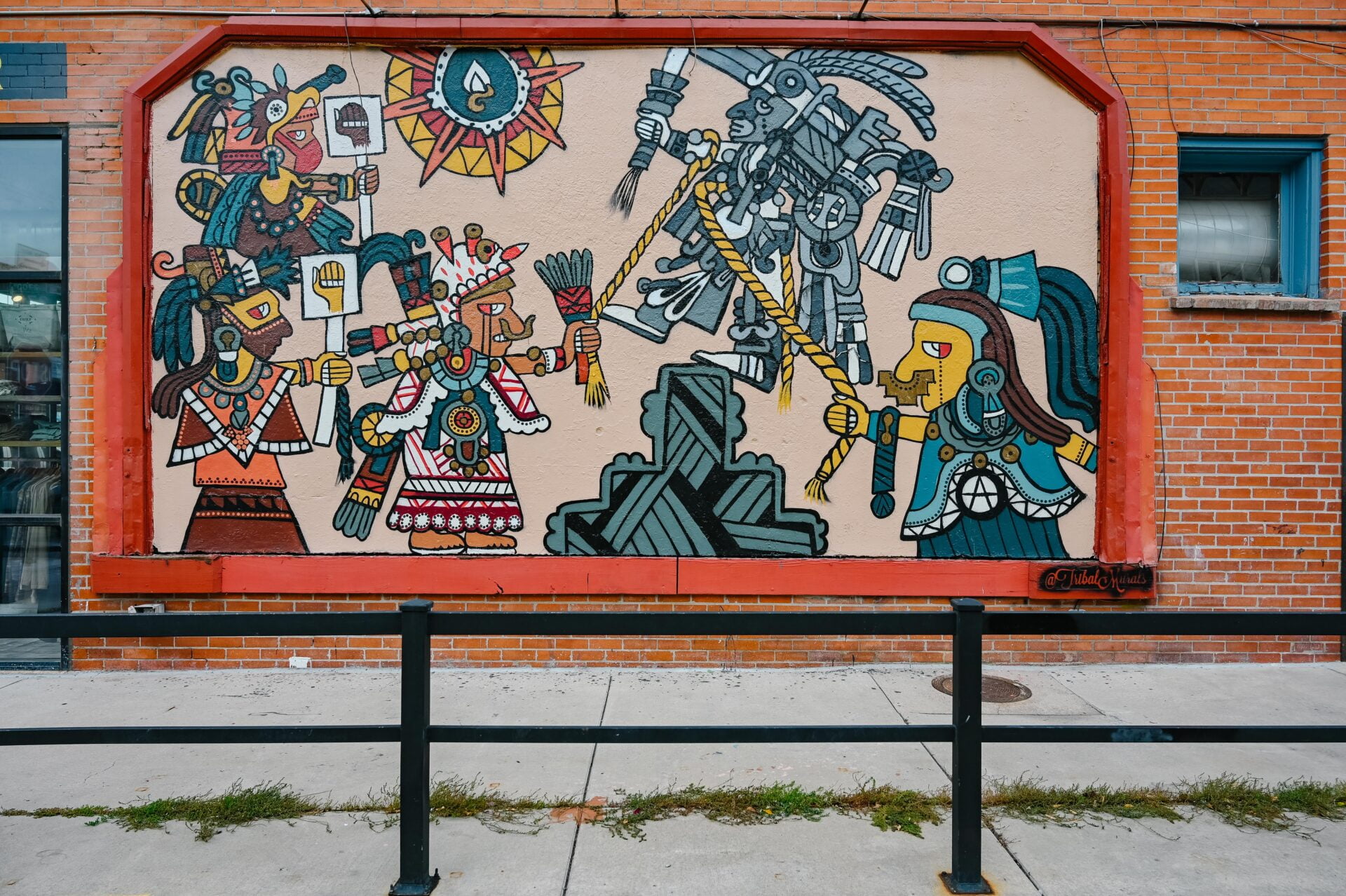 Denver Graffiti Tour Tickets
This is one tour that you shouldn't miss while visiting Denver. We walked away from it feeling inspired, in awe and wanting more.
Book your Denver Graffiti Tour here!
We personally love to use Viator when booking adventures. The website is user friendly, it's a great way to research what is available to see and do at a destination (over 300,000 experiences), they offer a "reserve now, pay later" option, you can create adventure wishlists, free cancellation policy (receive a full refund on most experiences if you cancel at least 24 hours in advance) and hundreds of trusted reviews.
Where does the Denver Street Art tour begin and end?
Denver Graffiti Tour offers two tours, the "Original Tour" as well as the "Happy Hour Tour."
The Original Tour starts under the big "Denver" mural, known as "Love this City". It ends at the Denver Central Market, which I recommend you set aside some time to visit, eat, and shop in as it's a vibrant market hall with lots to explore!
The Happy Hour Tour starts at the South East Corner of 27th and Walnut Street beneath the large mural wrapping the corner of the building. It ends at Improper City on 32nd Street and Blake Street.
What Is The Denver Walls Festival?
The Denver Walls Festival is an annual festival that brings in artists and visitors from around the world to create and celebrate art. It is a woman and immigrant-owned mural festival that is globally recognized. The festival welcomed 158,000 visitors to the RiNo Arts District in its inaugural year and continues to grow.
When we stayed at The Source Hotel we got to see a project from the Denver Walls Festival as it was in its final stages – A once bland parking lot transformed into an artistic masterpiece.
If you have flexibility when planning your trip to Denver I would recommend going during the Denver Walls Festival (which took place from September 22 to October 3 in 2023). Pair that up with a concert at Red Rocks for the ultimate art-infused Denver experience.
Denver Graffiti Tour FAQs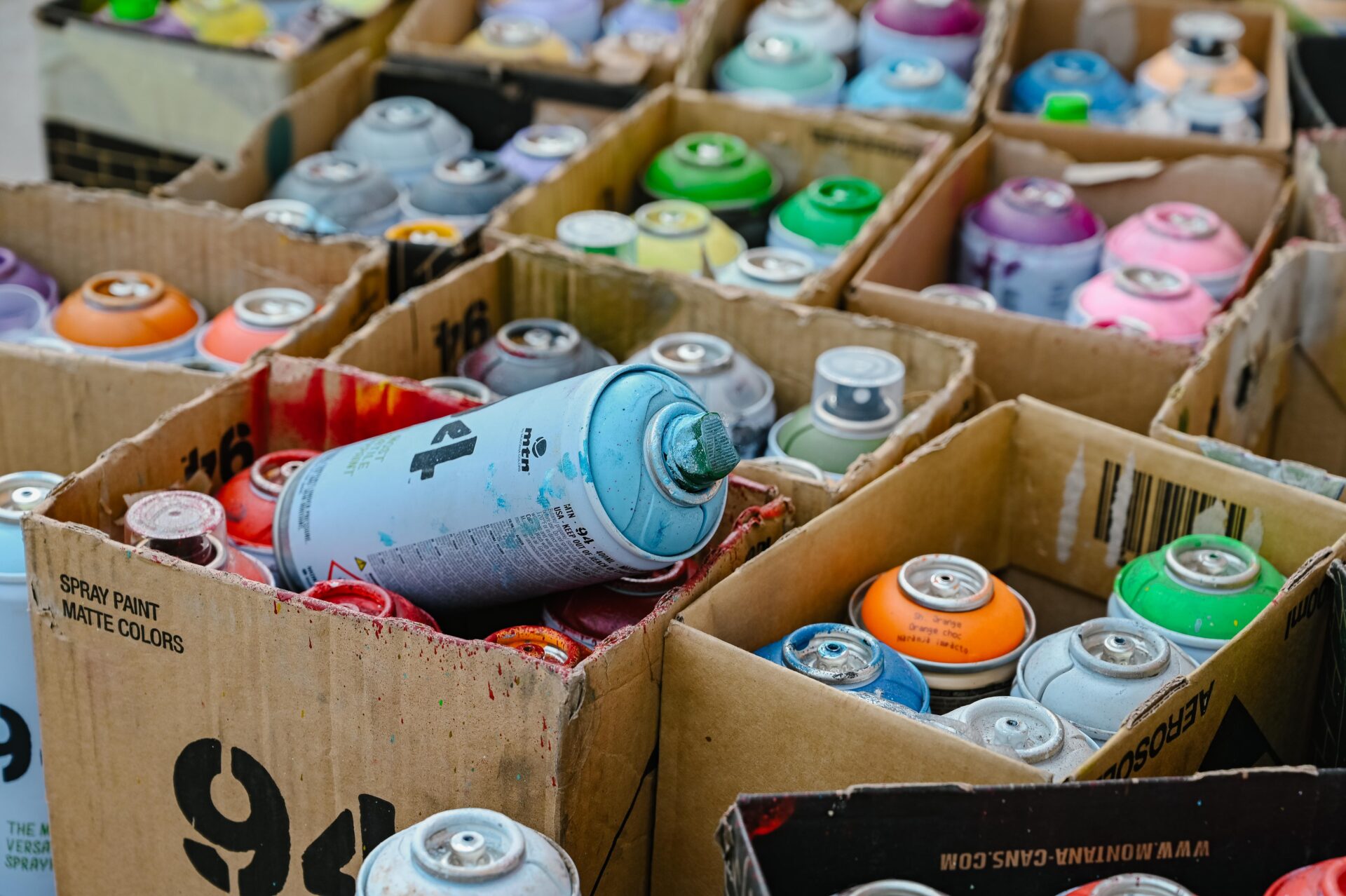 Where To Park For Your Tour
There is street parking available close to where the daytime tours start, but be sure to park in a spot that isn't limited to 2 hours or you risk getting a parking ticket. Speaking firsthand, after our tour I wanted to wander around the community and the market so I wouldn't have wanted to have to rush back to my car for parking. So just look for street parking close to the Denver mural and walk to meet up with your guide.
If you want to make it super easy, take one of the city's e-bikes, an Uber or a Lyft.
Do They Offer Private Tours?
They do! We were spoiled with a private tour which allowed our experience to be customized to our specific interests. We are passionate about the environment and got to experience some artist's take on climate change. So if you want a really customized and personal experience I recommend a private tour.
Book your Denver Graffiti Tour here!
Why did they call it the Denver Graffiti Tour instead of the Denver Street Art Tour?
According to the Denver Graffiti Tour website, "In modern vernacular, "graffiti" has a specific connotation as a criminalized art form. In that way, our name may be miss-chosen as we talk mostly about murals."
However, they go on to share the history as well as the linguistic perspective, sharing that the word "graffiti" is derived from the Italian word "graffiato" which means "scratched." Therefore graffiti is used in art history to identify words that have been produced by scratching a design into a surface.
So to pay homage to the history and significance of the word "graffiti" they chose to name their company the Denver Graffiti Tour over Denver Street Art Tour or Denver Mural Tour (just ask your guide to share more about this and the history, it's quite insightful and purpose-filled).
Does Denver Graffiti Tours pay the artists?
Denver Graffiti Tour recognizes that the reason they exist is because of the work that the artists create. They also believe that the world needs more art, so they want to support the art and the community. They support the artists by purchasing their stickers to hand out for free on tours and by actively promoting the artists and their work. This is how they are able to share some of their profits with artists every year.
How does Denver Graffiti Tours Give Back?
Jana is a new co-owner of the Denver Graffiti Tour with Nick Fletcher, and together they are currently undergoing the process of designing a business model that is community-centered and gives back to the artists and community that they live in.
Since becoming co-owners, Jana and Nick have created a highly discounted program to allow schools, non-profits, and educational institutions to be able to take their tours. It allows her – them both! – to share her passion and knowledge with more of the community and ensure that their tours are accessible.
Denver Graffiti Tour also donates gift certificates to community organizations to use in fundraisers, which helps raise money for them as well. They also make direct donations to charitable organizations, including the Birdseed Collective and RedLine Contemporary Art Center.
So when you book a tour with Denver Graffiti Tour, you also support other organizations within the Denver community.
In conclusion, a trip to Denver wouldn't be complete without doing a Denver Graffiti Tour to experience the Denver street art and get insight into the community, the culture, and the important role that art plays in the RiNo Art District. I can hands down say that this was one of the best tours I have ever taken in my life as the tour guides embraced their role and responsibility in sharing the power of art, and the stories behind the artists who create the thought-filled work. Jana's tours meet at the intersection of passion, purpose, and education and give you a real look at the unique makeup of the RiNo Art District and the people who live there. The world needs more people like Jana.
And the world needs more art.
---
Looking for more Colorado Travel Inspiration? Check out these Articles!