"I think this will be the last time I enjoy my morning coffee while overlooking a castle" my mom gleamed. A little sad to say goodbye to her morning view from the executive level breakfast bar at the Hilton Cardiff Hotel on the 7th floor. Waking up and enjoying breakfast served with a view of the Cardiff Castle was a VIP experience like she had never experienced before and made sure to savour every moment of it.
The Hilton Cardiff Hotel is located in the heart of Cardiff. Built-in 1947, it served as the regional headquarters for Prudential Assurance Company until they moved to a new location and the building was bought by Hilton Hotels in 1997. Since then the building has been renovated to provide the best service and experience for their guests.
Location of Hilton Cardiff Hotel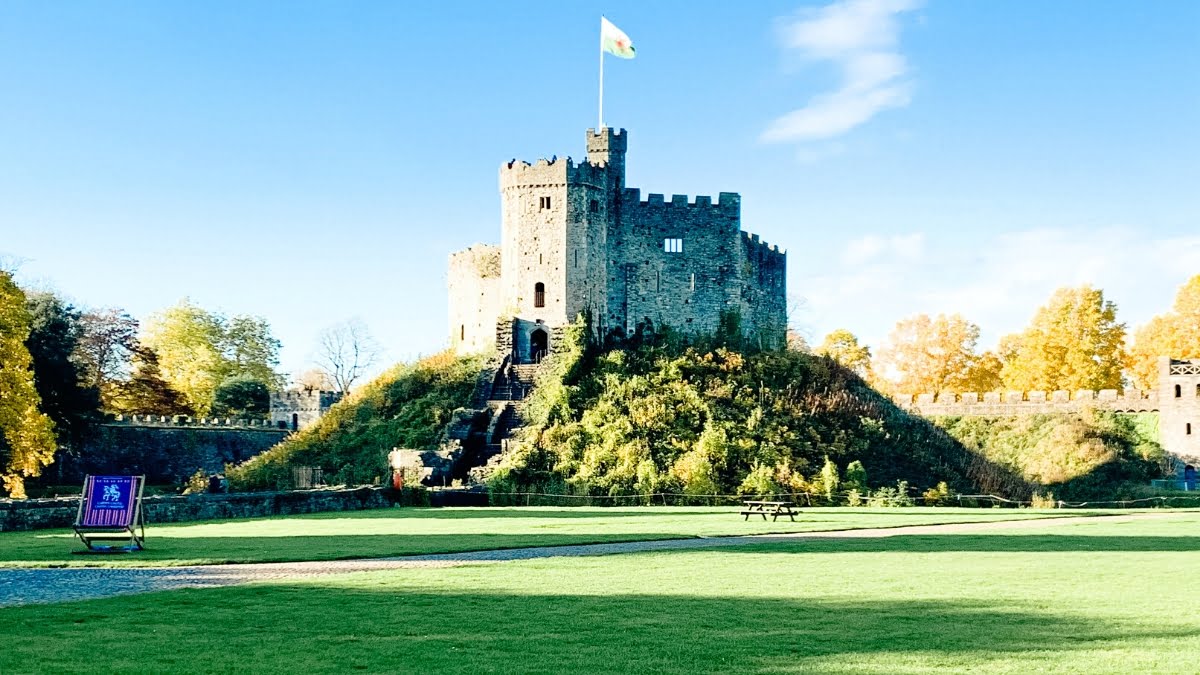 Located directly across from Cardiff Castle in downtown, the Hilton Cardiff Hotel is the perfect basecamp for your Cardiff adventures. Steps outside the door you'll not only find the castle but be emersed in a shopping district with all of the amenities you could need and enough stores to let you shop until you drop. If you're looking for art galleries, museums, or historical monuments this is the hotel for you!
Rooms at the Hilton Cardiff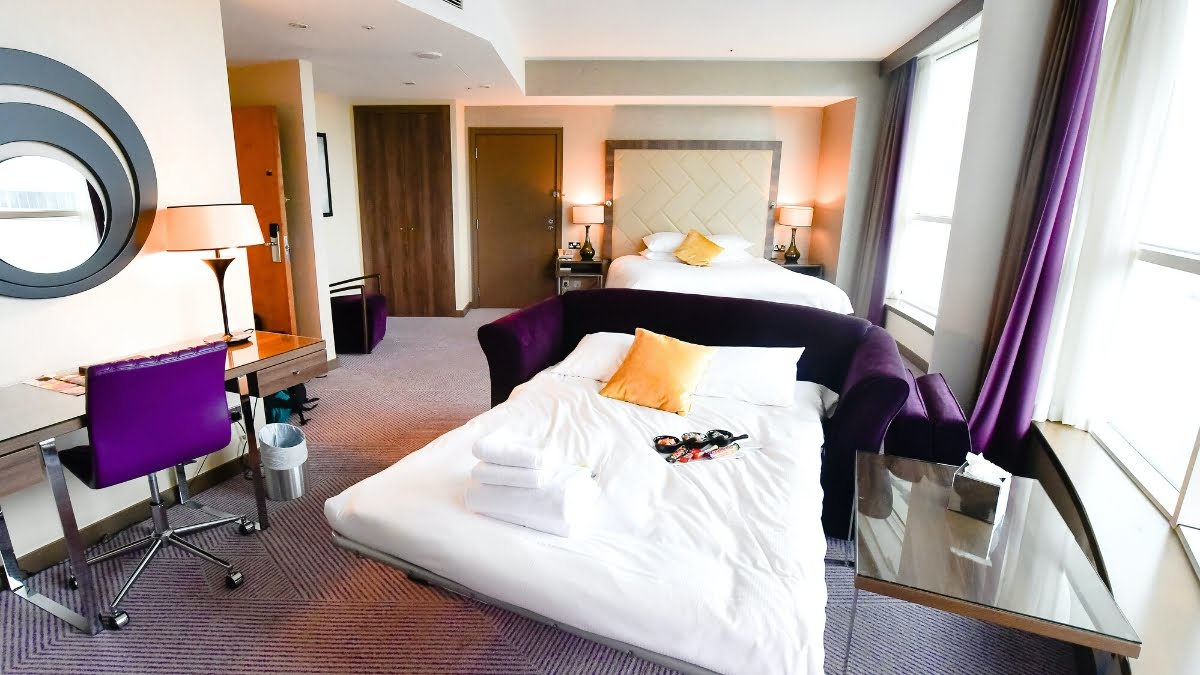 We were spoiled with a family room on the 7th floor with views overlooking downtown Cardiff and the town's Ferris wheel. The room was no regular hotel room, with a king-size bed and a pullout couch and living room this suite gave the four of us all the room we needed and more.
Bonus: Our room had a bathtub! Most European (and Australian) accommodations have only showers so this was a total welcomed surprise for our family!
Pool and Gym at Hilton Cardiff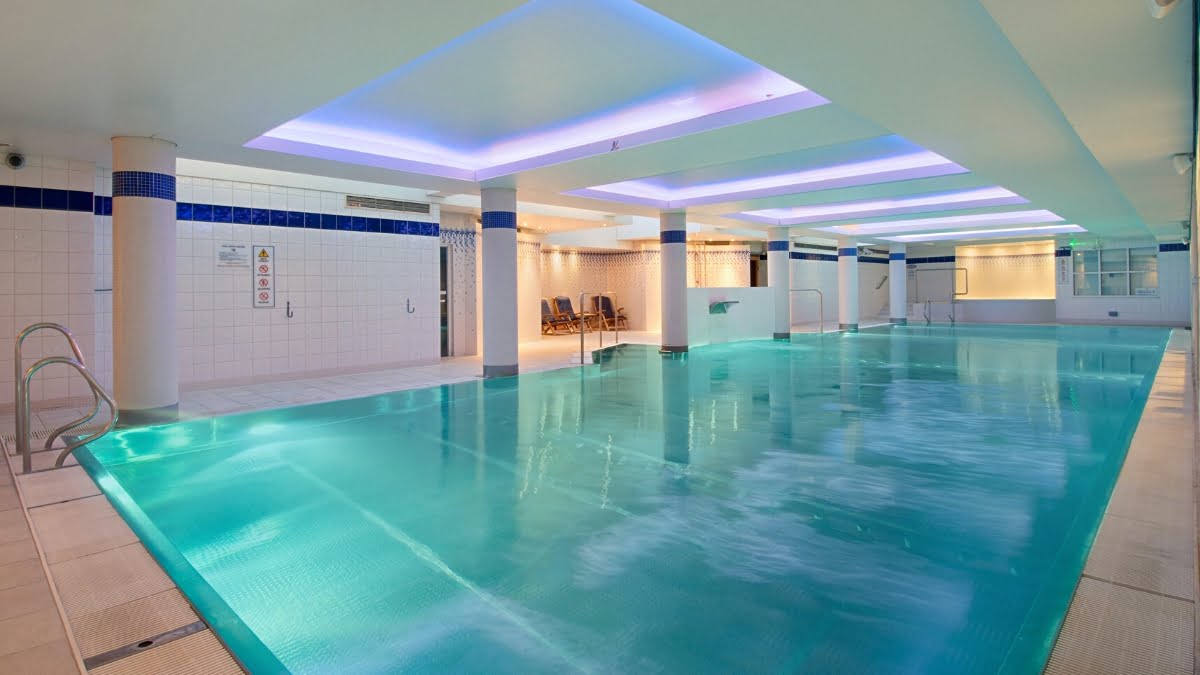 A large lap pool and hot tub are the perfect places to go and get some exercise, but be warned if you're looking for cannonballs and a slide, this isn't the right place. Children under 16 need to have an adult in the pool with them and the expectation is that everyone is swimming laps.
Mom tip: If you're looking for pool playtime I recommend grabbing an Uber and heading over to the Cardiff International Pool where they have 4 slides, a lazy river, and a beach area for the little kids to play.
Executive Suite at the Hilton Cardiff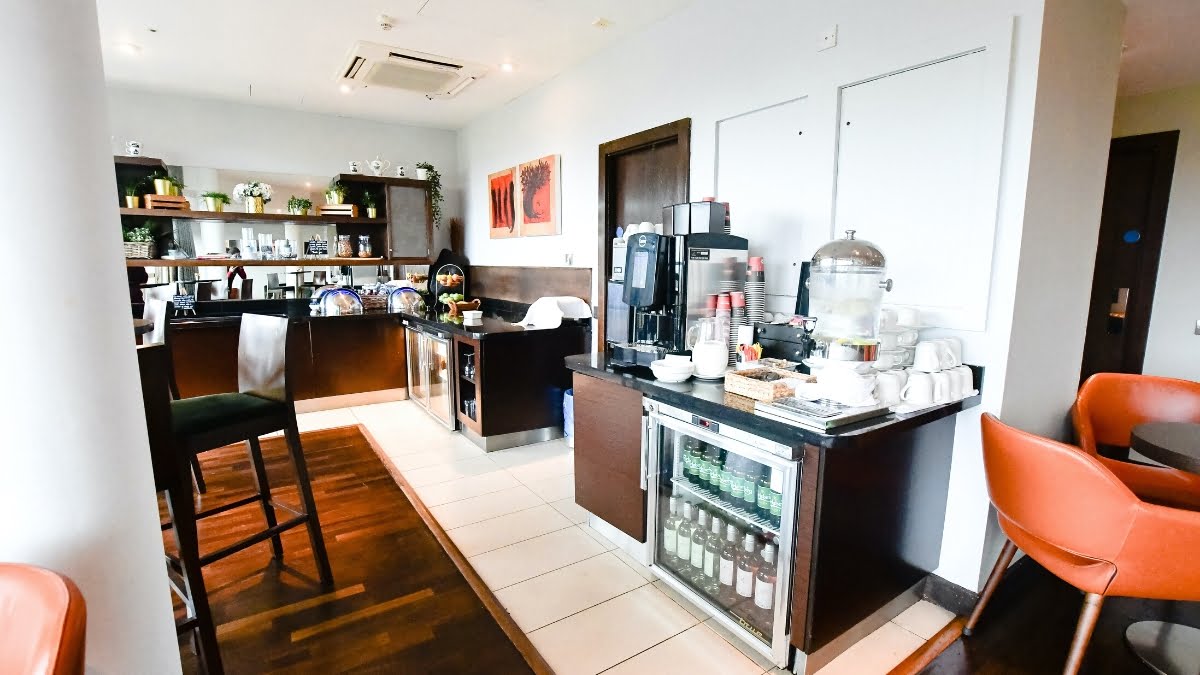 Back to the executive suite, a VIP lounge with an incredible Cory and castle view. This lounge takes the guest experience to a whole new level with 24-hour beverage service and special food and beverage service throughout the day. Afternoon tea and cakes at 3, Happy HOUR and Appetizers at 6, and full-service breakfast every morning at 7 am!
Experience Experts at Hilton Cardiff
Valet, Front Desk, Waiter…
While they could have these names I decided that each member of the Hilton Cardiff team should have a new name, Experience Experts. Every interaction I had with each team member left me feeling as if it was their sole job to make sure I had a good experience, whether that was with their service, with the food they were creating, or if they were helping us design our own adventure in the city. I don't know the last time a whole hotel team took such good care of us at every turn, making our special trip truly remarkable.
Family Friendly
Hilton offers many amenities for your family's comfort. The restaurant located in the hotel has children's menus and high chairs. An added bonus: Kids under 5 eat for free when accompanied by a paying adult. As for rooms, the hotel offers family rooms with two double beds, family package deals when booking, and cribs for your little ones. Additionally, all TV's are equipped with channels suitable for young viewers. Rooms to accommodate families with two adults and up to four children are also available upon special request, but you will have to contact the experience experts at Hilton to book your room for you.
Accessibility & Valet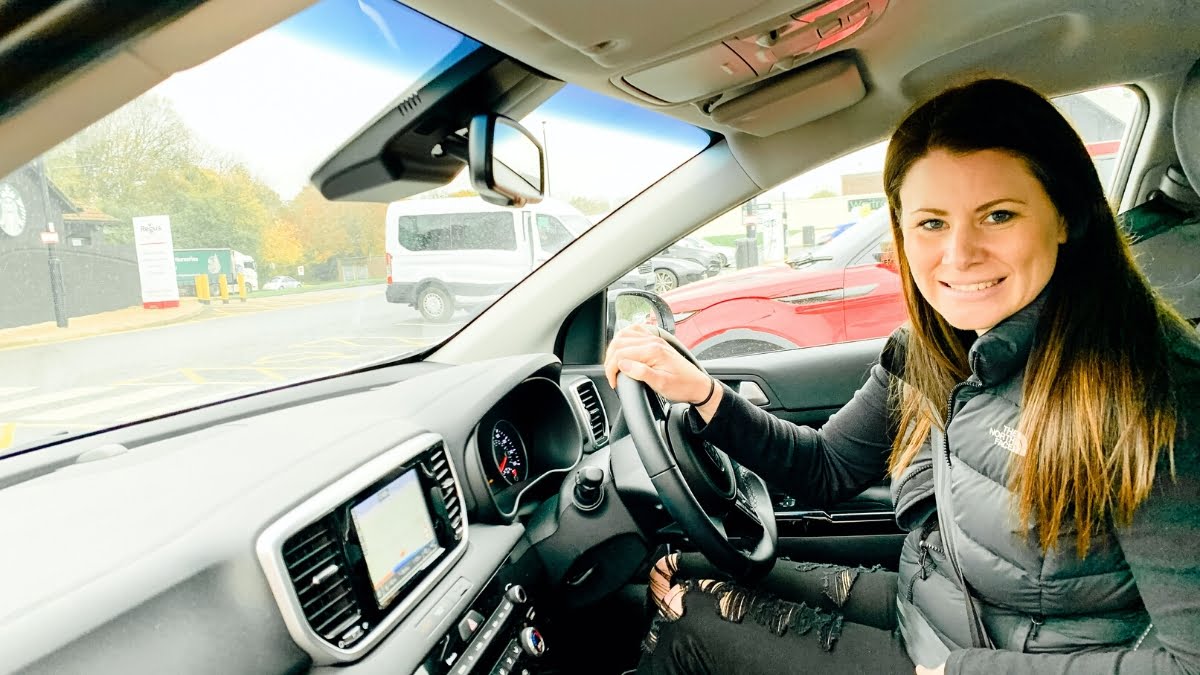 Getting to the Hilton was a straight shot off the highway which couldn't have made me happier as a driver navigating on the wrong side of the street! I loved being able to exit right from the highway, drive for about 5 minutes on a mostly straight road, and then hand my keys over to the valet. Since our hotel had such a central location we left the vehicle with valet and ubered around to our destinations, all for about £3-5 each way.
---
Looking to plan your own United Kingdom adventure? Here are some resources for you!