All smiles, surfer Stevie walked over and handed us our wetsuits. The rain couldn't stop him from containing his excitement to hit the waves… and we were just as pumped to hit the Causeway Coast and experience surfing in Northern Ireland!
Alive Surf School is based out of Portrush, Northern Ireland. They are an award-winning provider with accolades including, "Best Family Activity Provider" by Outdoor NI for three years, and is the highest-rated surf school in Ireland on Tripadvisor with certificates of excellence from 2012 to 2018. With all this recognition I knew I was in good hands, and couldn't wait to hit the waves.
Pre-Surf Stretch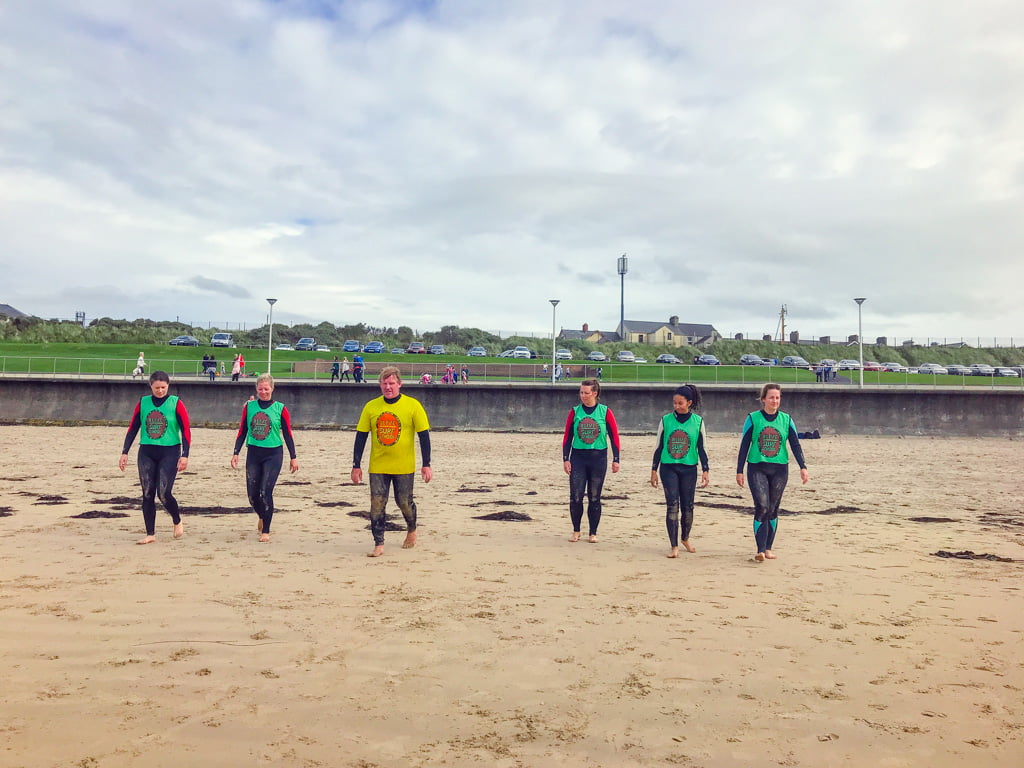 Before you hit the waves it's important to warm up your body, and Stevie provided an excellent and entertaining warm-up on the beach for us. Whether we were busting out a yoga move in our wetsuits or embracing our inner Baywatch run as we trotted down the beach, it was clear that we had to prepare for what was to come.
Acclimatizing To The Water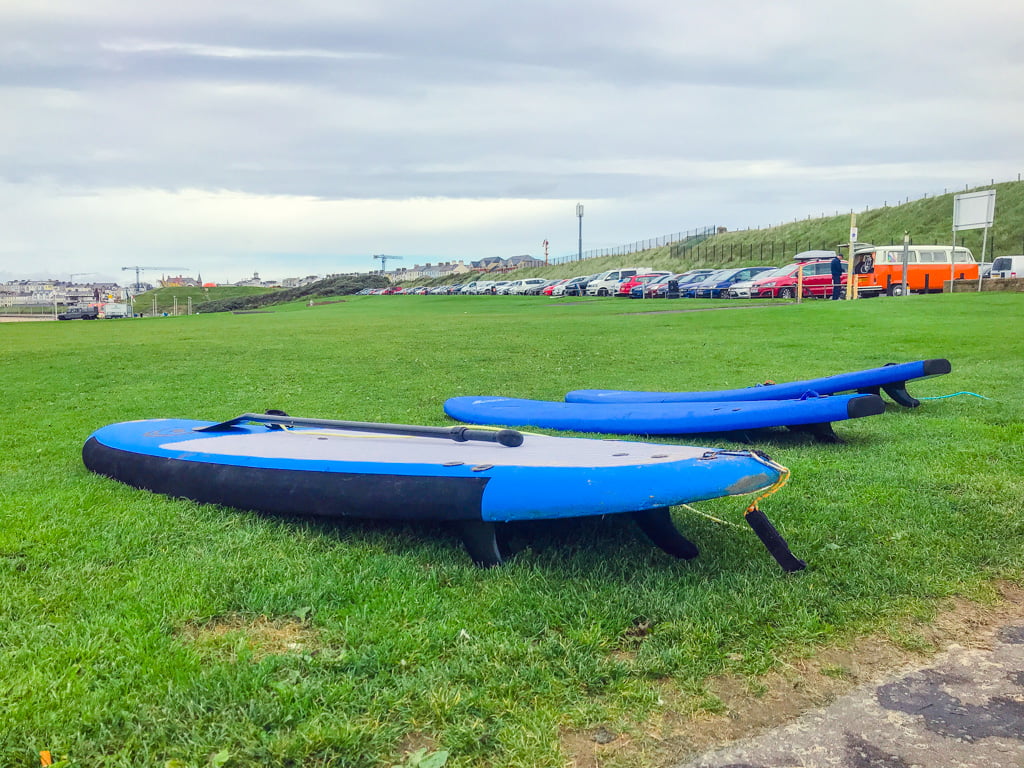 Once warmed up and leaving our boards waiting for us on the grass, we headed into the water to get used to the temperature. I was surprised by how warm it was, much warmer than the Pacific coastal waters I am used to at home in British Columbia. Our thick wetsuits also helped to keep us extra warm, as the water was barely able to get into our suits!
Understanding Currents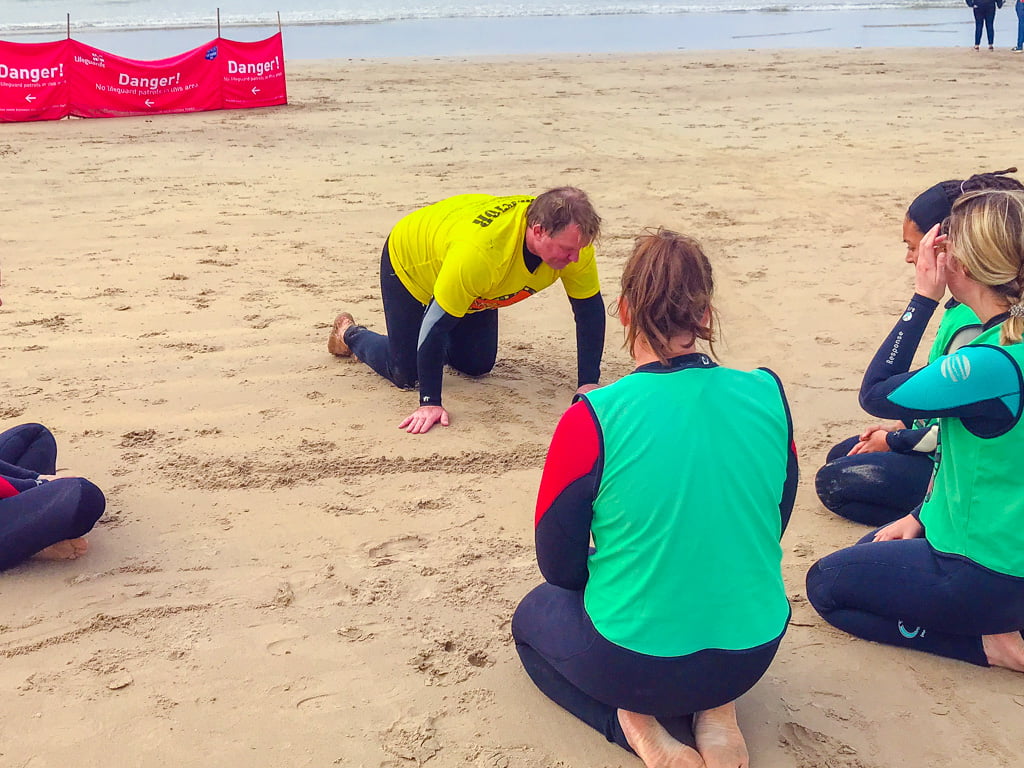 Back on the boards, we had a 2D lesson in riptides, currents, and what to expect when we hit the water. Stevie is by far one of the most passionate instructors I have ever had on a tour and I loved how he dug into the sand to create strong visuals for us to connect with. His high energy, passion, and sense of humour made learning even more fun and helped pump us up to hit the waves.
Let's Go Surfing Now…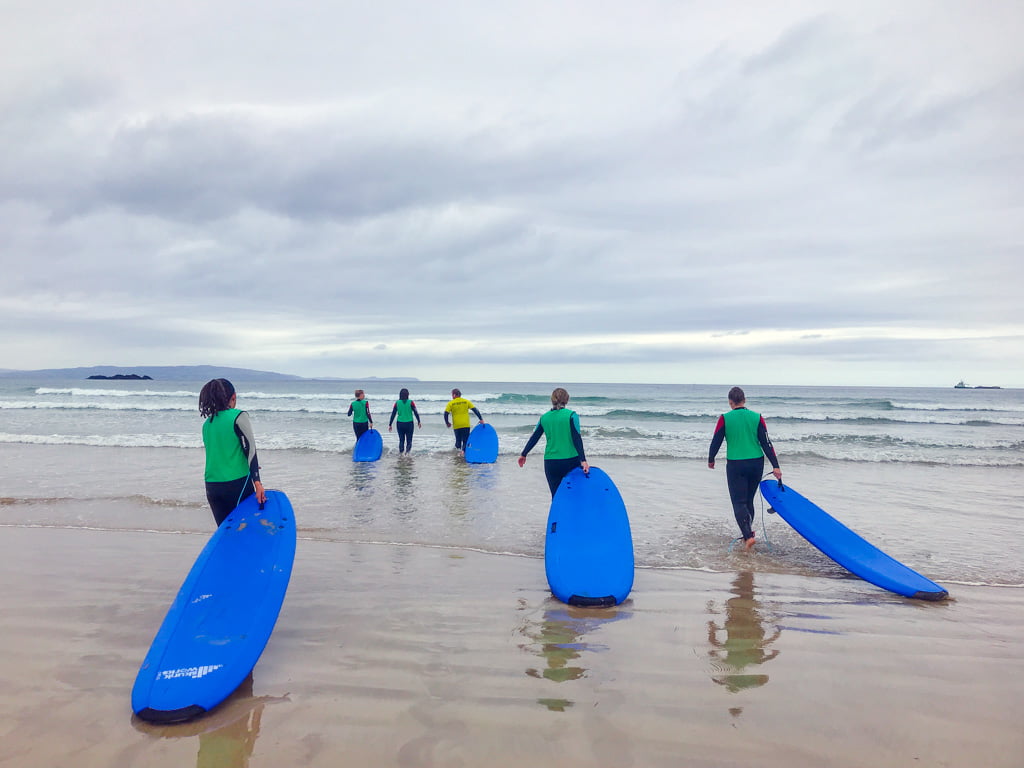 It was time to hit the waves and attempt to stand up. After having lessons in Tofino I was able to build on my previous skills and felt very confident out on the water, being able to pop up on my board and ride into shore almost every time. Don't get me wrong, I had a couple of phenomenal bails, and swallowed my fair share of saltwater… but isn't that all part of the fun?
Adult Playtime
Some say I'm a super fun Mom, while all I really think is that I never grew up. Being able to play in the surf at 36 years old is just as fun as it was when I was 9, and being able to hang out with my friends all day on the beach was a dream come true for this outdoor Momma.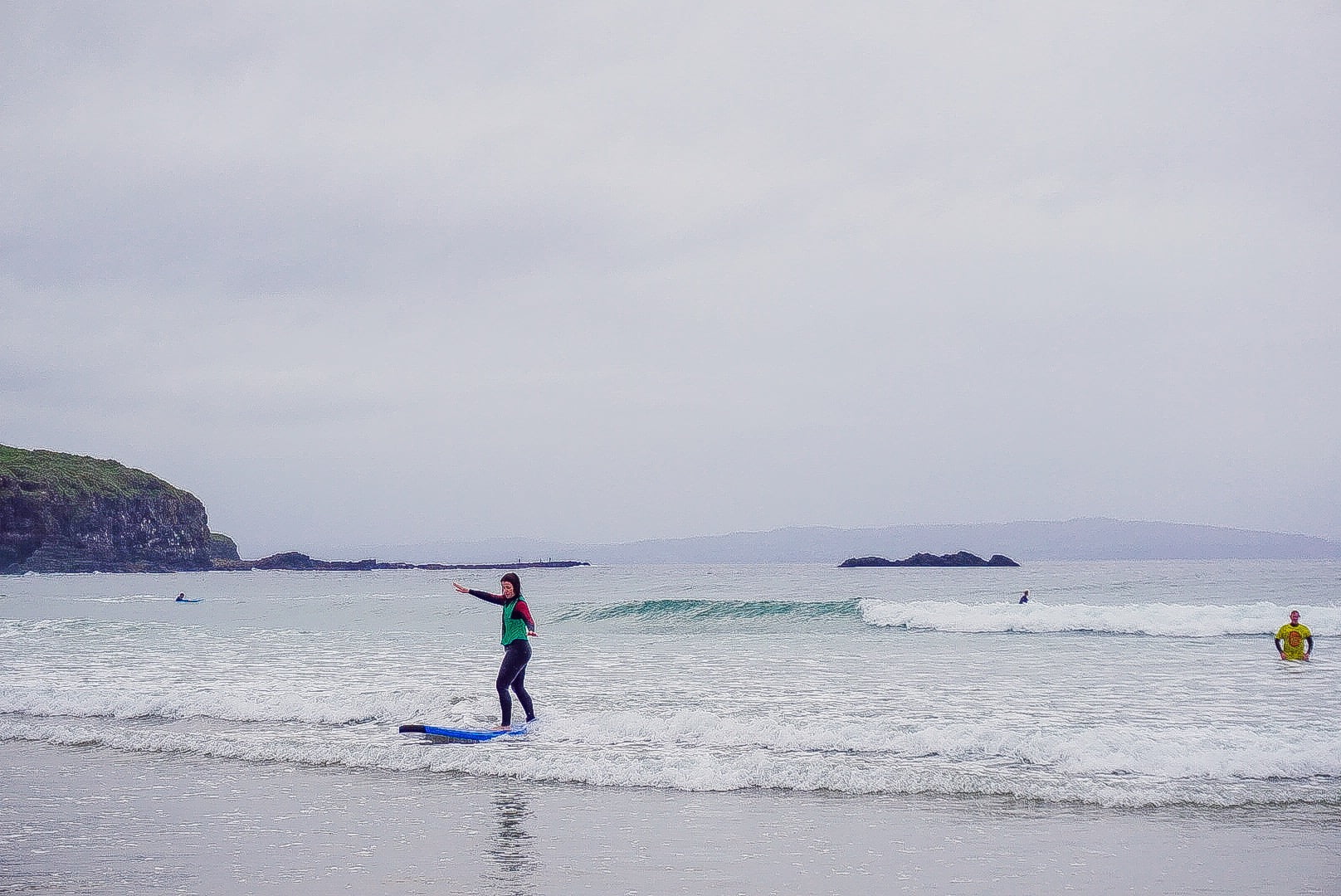 If you're thinking about taking your children surfing, I strongly encourage all Moms to get out there and try it with your kids, don't sit on the sidelines, you'll be missing all the fun!
To learn more about Alive Surf School or book your own adventure check out their website and for a list of all the great places to go surfing in Northern Ireland check out this blog by Jocelyn Black.
Excited to learn more about Northern Ireland? Check out these articles for information and inspiration!
Is this a sponsored post?: Yes, but while we were graciously welcomed to partake in this experience by Tourism Ireland, all of our thoughts and opinions are our own.