Looking for some local hikes that get the heart pumping and challenge the cardio? Well look no further, we have the top 5 greatest local grinds from Whistler to the Fraser Valley that are guaranteed to get your heart pumping, then refuel it with well-earned, spectacular views.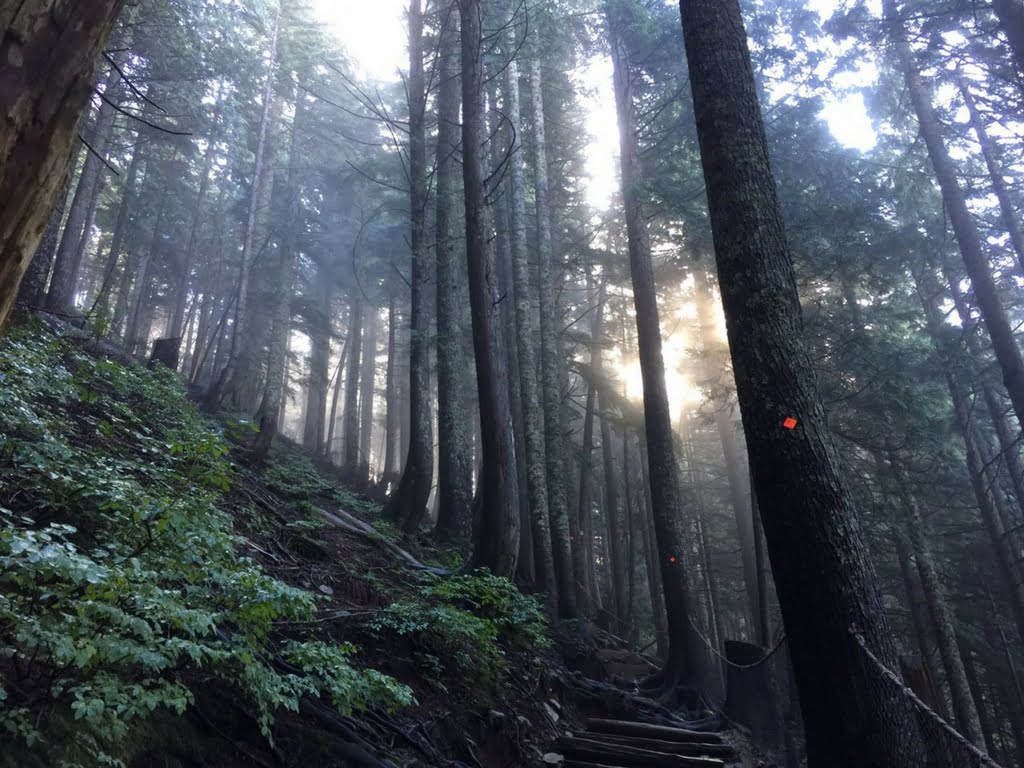 Perhaps the most famous of hikes in the North Vancouver area, the Grouse Grind boasts that it is the original 'stairmaster hike' and one of the most popular local grinds. Located at the top of Capilano Road, you can't miss the trailhead entrance from the main pay parking lot at the base of Grouse Mountain. Be aware that you will need a tram ticket ($20) to get down from the top as it is a one-way trail. Maybe treat yourself to a guilt-free lunch before heading down… you've earned it!  
Length: 2.9 km
Elevation Gain: 853 m.
Base: 274 m. above sea level
Summit: 1,127 m.
Total Stairs: 2,830
Statistics: Annually, over 150,000 people hike the trail.
Average Time: It takes up to an hour and a half to complete the hike. For novice hikers, two hours is recommended. The record is 23 minutes, 48 seconds!
Dogs: No
Grouse Grind FAQs
How high is the Grouse Grind?
The Grouse Grind rises through 853 vertical meters of soul-refreshing forest to the top at approximately 1,100 m.
Can I hike down the Grouse Grind?
No, you must take the tram back down the mountain. The tram is guilt-free, but not actually free… a ride down is $20 per ticket.
Looking for more Hiking information? Check out these articles!
Is this a sponsored post?: No, we were not paid for this post. We simply want to share amazing experiences and adventures with our followers! We hope this inspires you and your family to get outside and try something new!