It was a beautiful warm Sunday morning and the streets of Vancouver were filled with tourists from around the world. My son, dressed head to toe in a Captain America costume was leading us down the sidewalk, with the rest of us following, showing off our own superhero t-shirts. It's not every day that you tackle the town in full costume, but when you hear "Superhero Families Wanted!"  You answer the call and show up in style!
Vancouver Mysteries had scouted our family to try out their "Hero versus Villains" downtown mystery tour. "A Muck Monster was on the loose and she's learned how to harness the power of mother nature and trying to turn the whole city green! We were tasked with exploring the downtown waterfront, finding clues and solving puzzles. Our task, find her secret hideout, discover her secret identity, and stop her attack!"
Now I'd love to tell you all the ins and outs of the game, but that would ruin the experience and perhaps give you an unfair advantage against your competitors! So instead we sat down as a family after our game and came up with the list of the top things we loved about this Vancouver Mysteries adventure.
Official Briefing from Agent X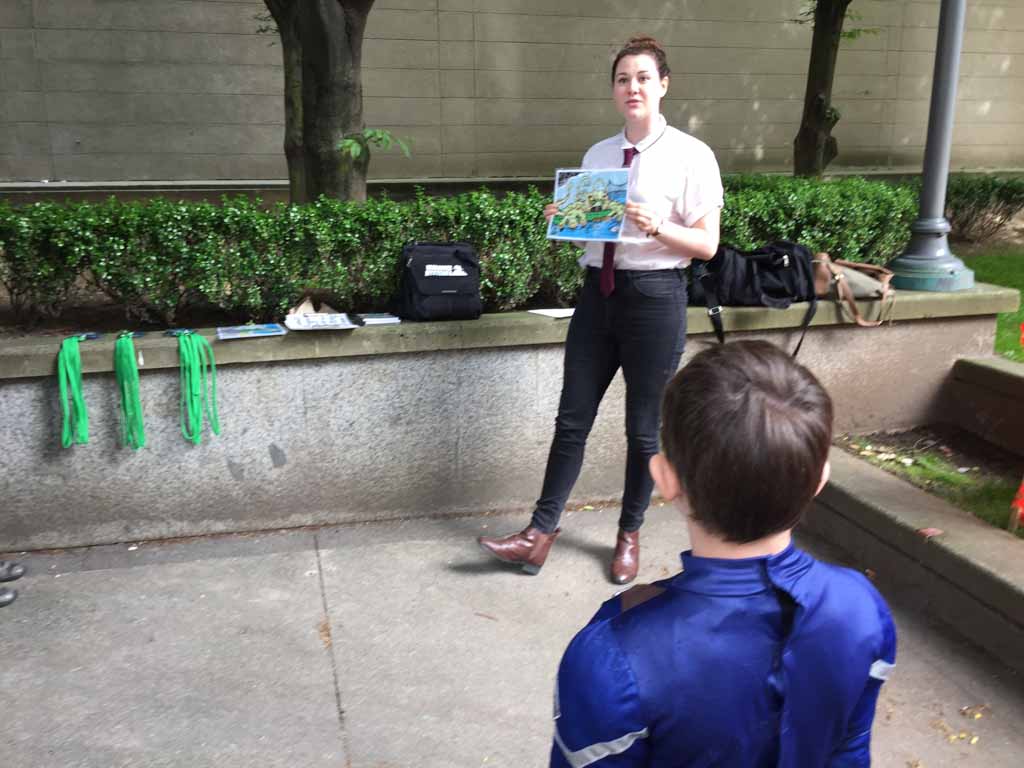 "Why is she talking funny?" My son asked me. Introductions like, "I'm agent X" and phrases like, "Headquarters has a mission for you" were a bit confusing to my six year old. However after a minute or so he felt like this was truly official business (my daughter was 100% in) and took their roles as agents seriously! I loved that our host was in full costume, didn't break her role throughout the experience, and had the kids engaged the whole time!
Spy Bag

"Before you head out on your secret spy mission you're going to need your spy bag." Oh the kids were SO excited to carry along their special equipment, and eager to dig into the bag to find out what tools were awaiting!

Heroes Report

My husband was responsible for filling out the heroes report… a tracking tool for points and speed in the game. The questions were a great combination of being age appropriate, but yet challenging so that the whole family had to work together to solve the challenges.
Go Go Gadgets

The spy bag was full of all sorts of gadgets, including 3D glasses (to be used to decode a secret message on a map), and other super special spy tools. (Can't tell you all the secrets!)
World-Class Scenery

While we were running through the waterfront, we had a few moments to stop and take in all of the amazing scenery around us. Vancouver is a pretty stunning city and seeing where the skyline meets the ocean is always worth stopping and soaking in!
Educational Elements

Do you see those 13 wooden bars? While a beautiful architectural element, it's also a monument to the men and women who died in the construction of the 2nd Narrows bridge. I love how the Vancouver Mysteries tour took us to beautiful places but also integrated a lot of local history and education into the experience.
Perfect Family Outing

This is my awesome Uncle David, and we often head downtown to meet him for lunch. However, this time we skipped lunch and did a more family friendly activity and I can't recommend it enough! The kids got to spend quality time with their uncle, and he got to act like a kid and play with them too!
Secret Codes and Decoders
In plain sight (if you knew where to look) there was a lot of hidden clues and mysteries around us. It was neat to use special tools to find them and then have our "Monster Decoder" to help us decipher what the message was.
My Favourite Moment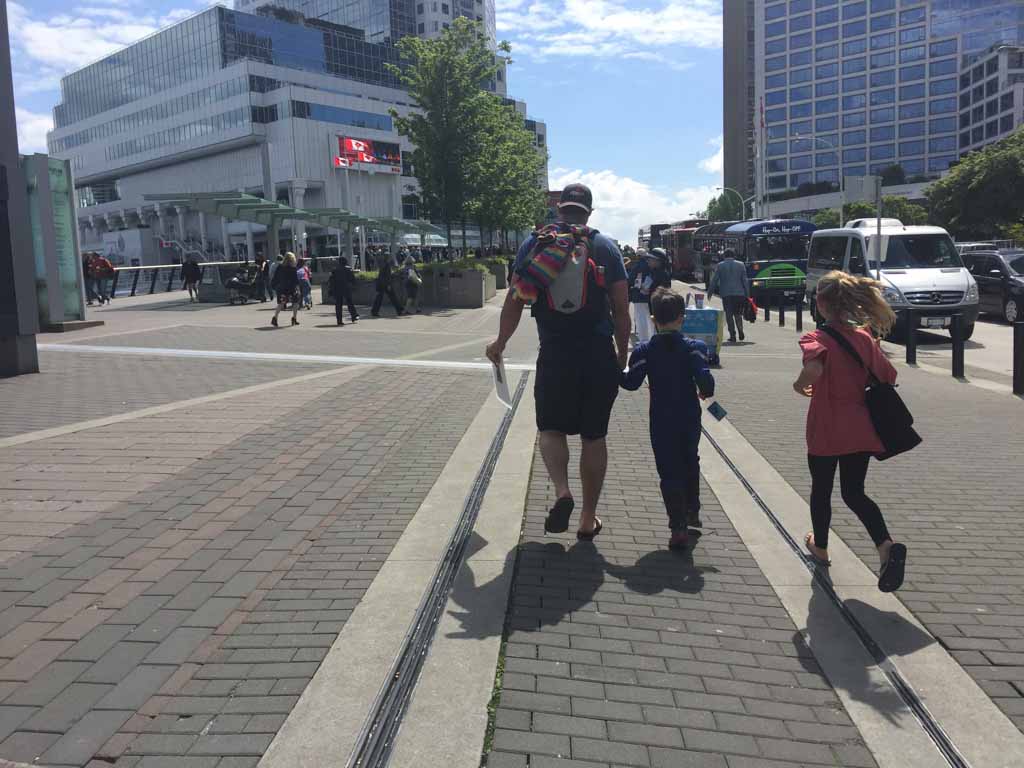 This picture is a bit blurry and not perfectly posed… but is truly my favourite memory from the adventure. My husband's competitive spirit had taken over and he was fully engaged and racing towards the finish line, hoping to come in first and win the game. I loved that I was being yelled at: "Hurry Up Mom" and that they were having so much fun. And I'm happy to report that we were the first ones back to base camp!  
Do you want your own Heroes vs. Villains Adventure?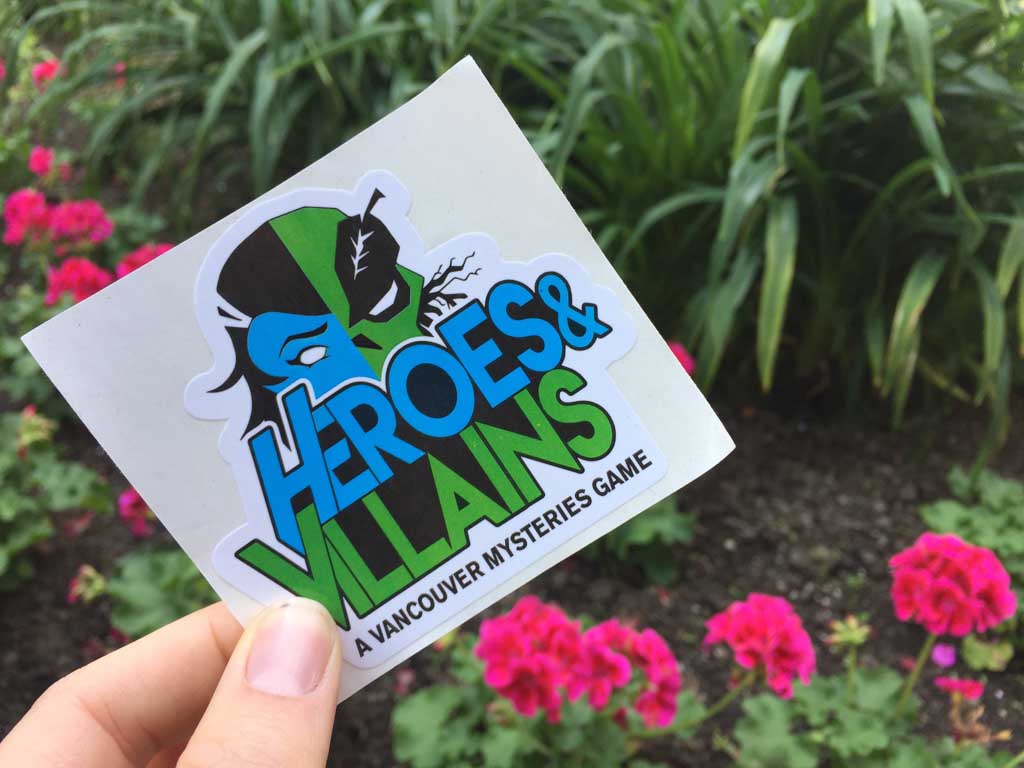 I totally recommend this experience for families, and I also think it would be a great team building adventure for Girl Guides, Scouts, or other groups! You can play Heroes & Villains Family Version at 10 a.m. or 2 p.m. on Saturdays or Sundays. To book your own adventure click here!
If you go:
Wear comfortable weatherproof clothing, you'll be outside the whole time.

Wear running shoes!

Sunscreen is a must on a hot day.

Bring a water bottle.

Bring a snack for afterwards!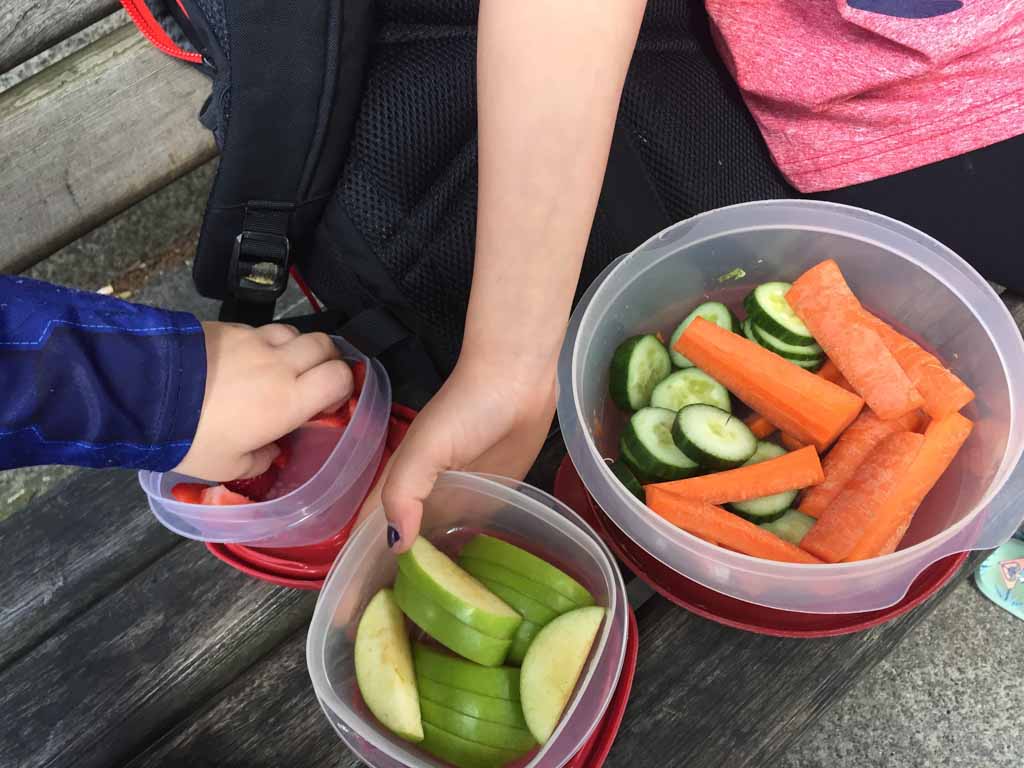 If you are looking for other local adventures, be sure to check out:
Is this a sponsored post?: While we were invited on this tour by Vancouver Mysteries our experience and story is 100% our own. We had a truly wonderful day and wholeheartedly can recommend this experience!