By now, you've probably seen the ads on the TV or heard the radio commercials for the Great Wolf Lodge chain of resorts. And if you haven't, your kids probably have! Lucky for those of us who live in the Greater Vancouver area in BC, there is one in Grand Mound, Washington, a 4-hour drive south into the United States.
Great Wolf Lodge is the ultimate in family fun and adventure, all under one roof. It's a hotel, water park, restaurant, spa and entertainment all in one resort. This place is HUGE, the water park itself is 56,000 square feet of pools and slides. Once you arrive, you don't need to leave for the duration of your stay. It's great for families and kids of all ages – they have something for everyone!
If you've been thinking about a Great Wolf Lodge vacation or you've already been, we've got a few ideas for you.
Here are my Top 10 tips for how to make the most out of your Great Wolf Lodge Visit!
Sign Up for Newsletters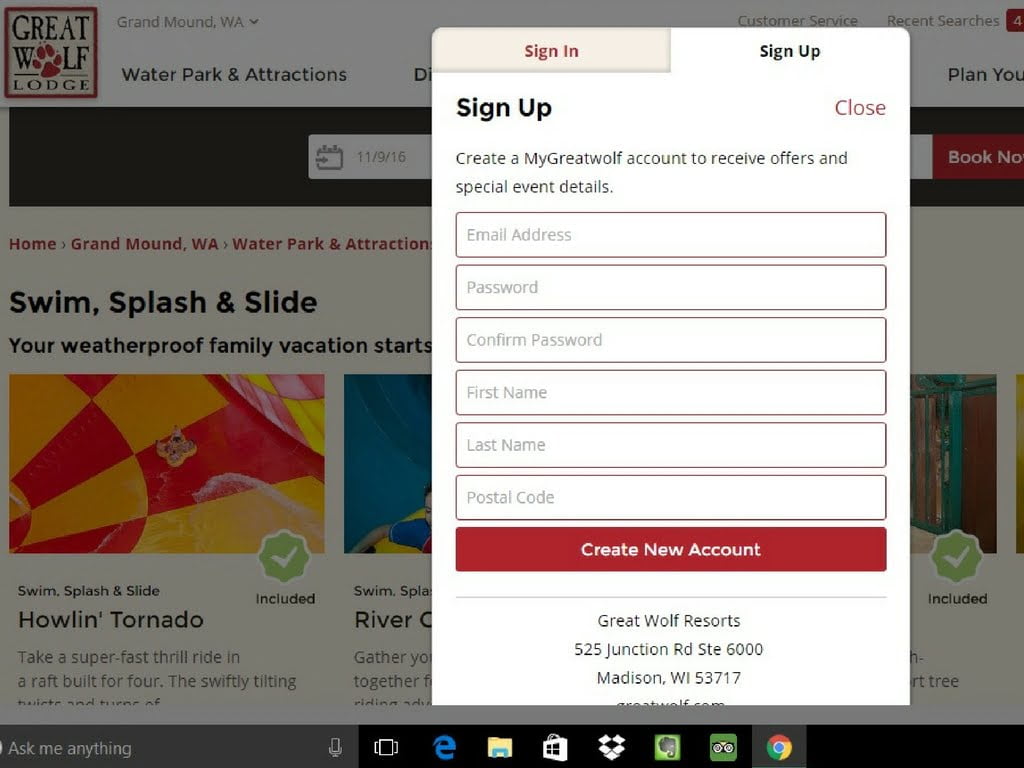 When you're looking for how to make the most out of your Great Wolf Lodge visit make sure you sign up on the Great Wolf Lodge website to receive their newsletters. They quite often email special pricing and last-minute booking deals. They also have holiday-themed (Halloween, Christmas, Easter, etc.) times when they have extra activities. Their newsletters are a great way to stay up to date on what is going on.
Take some of the Essentials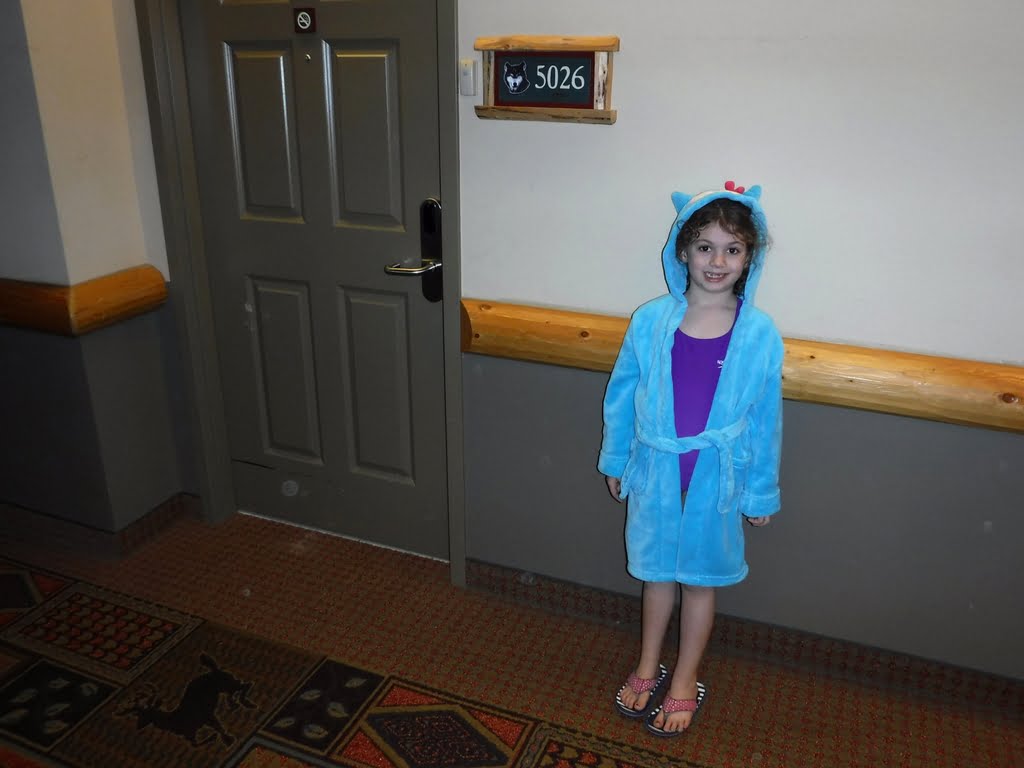 Even though they provide towels down in the water park, you are not allowed to take those towels back to your room. This can make for quite the chilly trek back to your room, especially since the water park is heated to a lovely 84 degrees (29 degrees Celsius for us Canadians!) but the rest of the resort isn't. We recommend taking your own beach towels or robes and flip flops for walking to and from your room.
Bring Food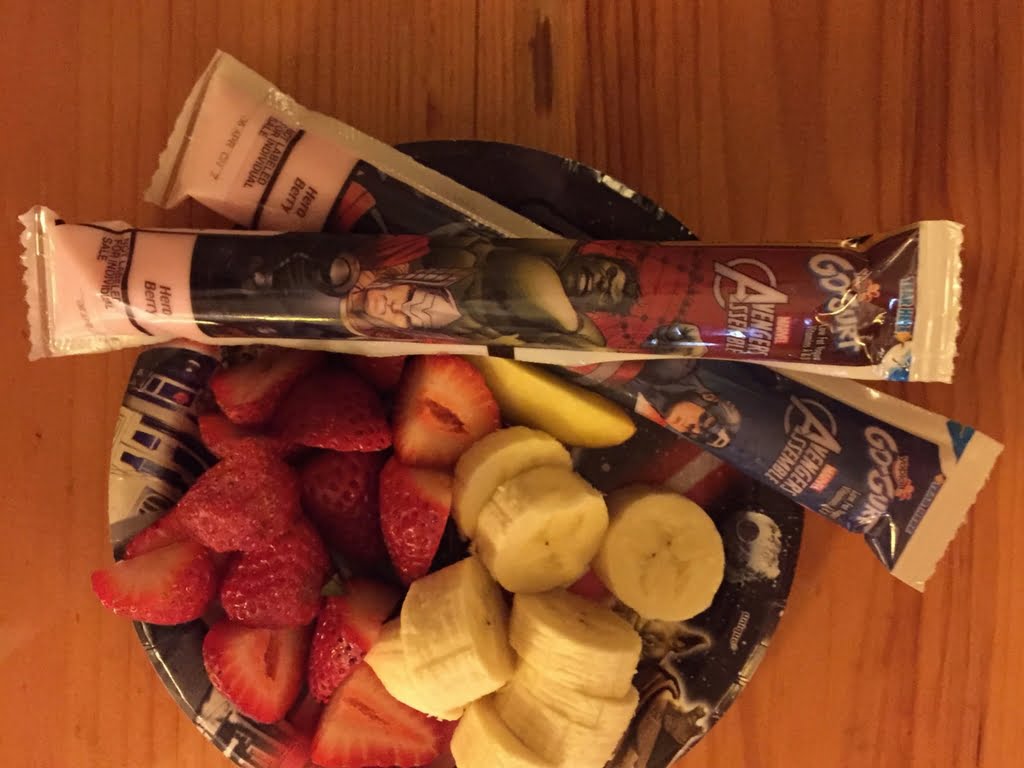 Like at any resort, the cost to feed your family can add up. Each room has a small fridge, coffee maker and microwave (but no dishes or cutlery). We always bring food so we can have simple breakfasts, lunches and snacks in our room, and then we eat dinner at one of the resort restaurants. Cereal, fresh fruit and yogurt for breakfast and sandwiches and veggies for lunch are easy and quick meal ideas you can do in your room. This not only allows you to save money, but gives you some quiet downtime during the crazy and exciting days.
Water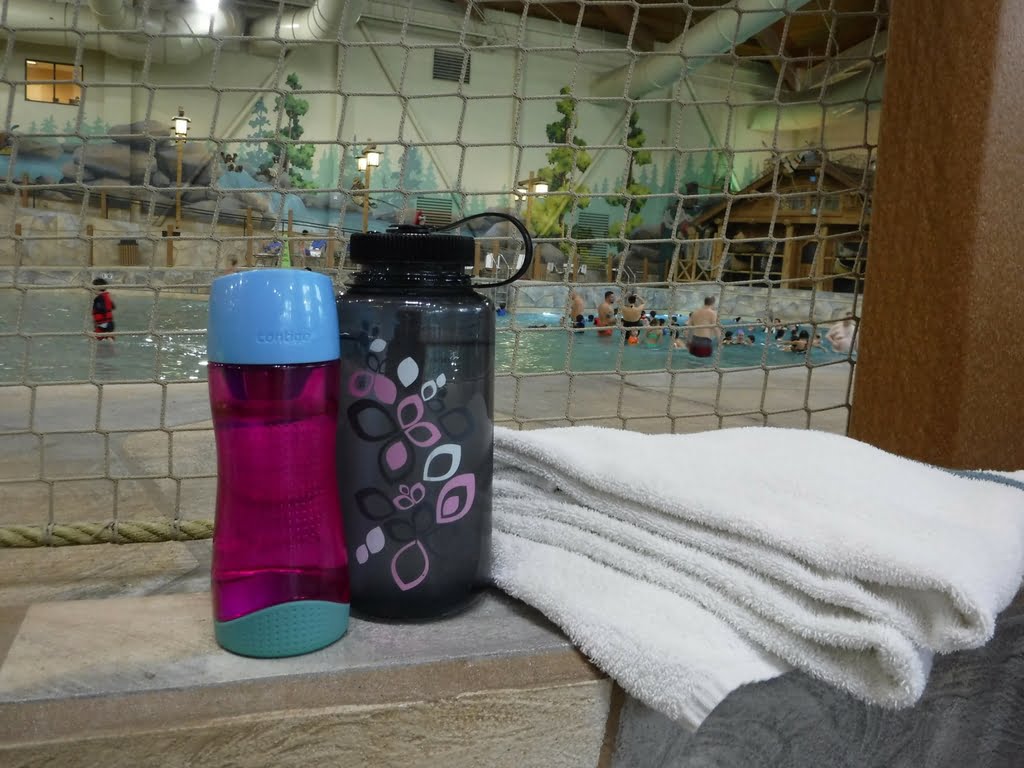 Again, the water and the air in the water park is heated, so it's important to stay hydrated. Take your own reusable water bottles that you can fill up at the water fountains. Saves you from buying bottle water and helps the environment as the same time!
Waterproofing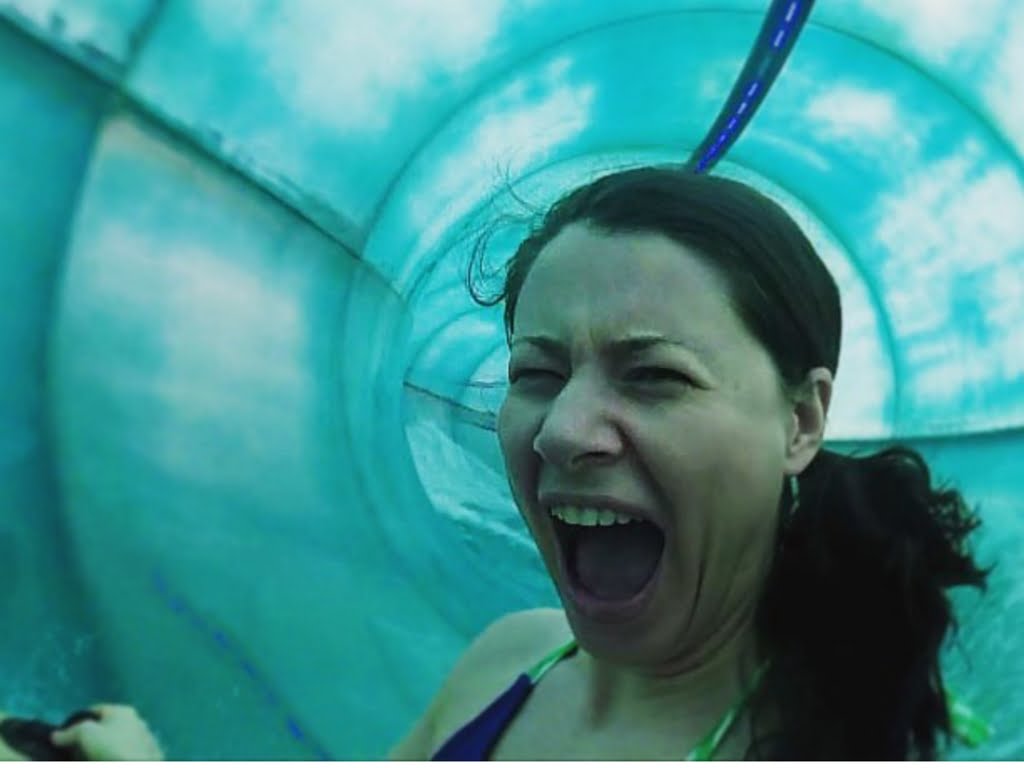 You are going to want to remember the amazing memories that your family will have. Make sure you have a waterproof camera, a waterproof case for your phone or a GoPro camera. You don't want to miss those smiles, giggles and screams of excitement as you rip down the River Canyon Run in a giant raft together.
Plan your Stay and Each Day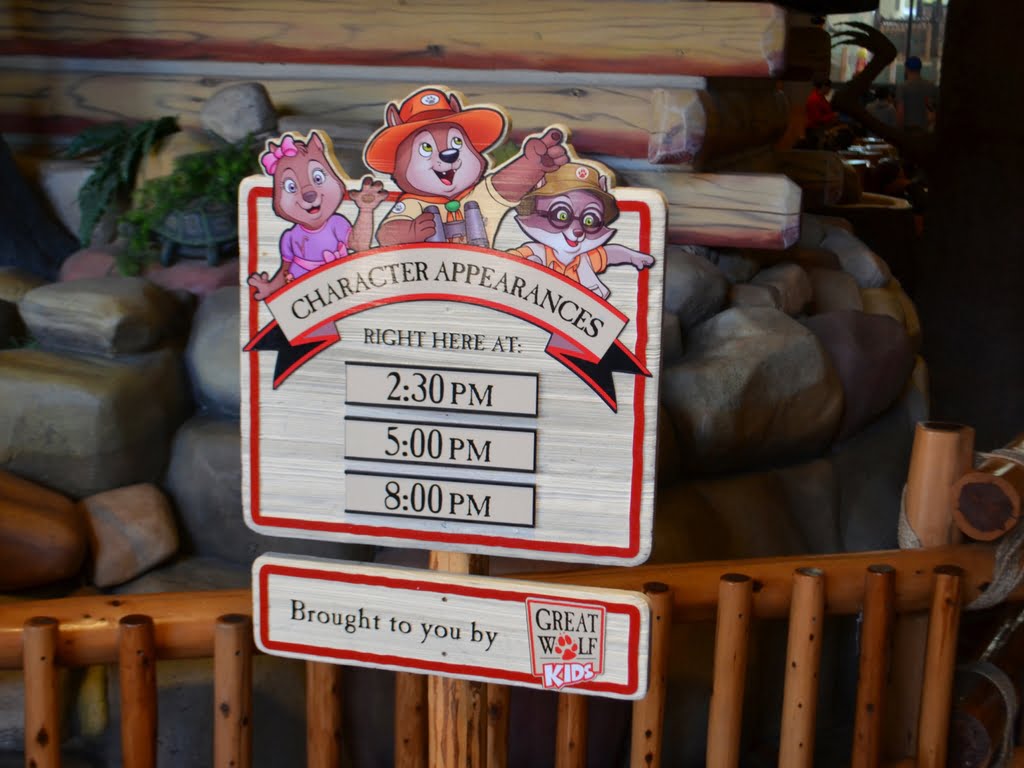 How to make the most out of your Great Wolf Lodge visit? Arrive early and stay late! Even though check in time isn't until 4:00 pm, you can start using the water park at 1:00 pm the day of your arrival. Check-out time is 11:00 am, but you can stay the whole rest of your last day, as the water park closes at 9:00 pm. Even though you won't have room access, there are change rooms (and lockers).
When you check in, you will get an itinerary of all the activities that are taking place (story time, character appearances, craft activities, clock tower show), as well as the hours of the water park. Go early to the water park, right when it opens. Not only will you be able to snag pool chairs, it is also quieter and you'll be able to go down some of the bigger slides while there are no lines.
Birthdays
If you will be celebrating a birthday during your stay, make sure you let them know. The birthday boy or girl gets special wolf ears!
Safety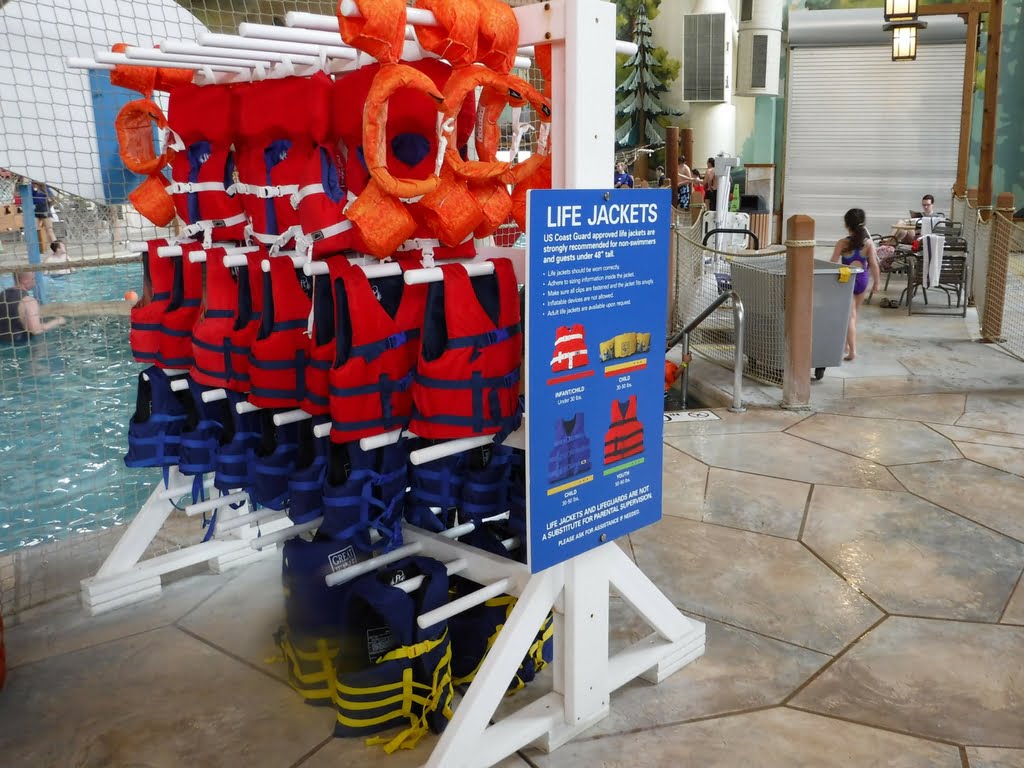 Great Wolf Lodge takes safety seriously. When you enter the water park, make sure that you have your child's height measured and are given the appropriate extra wrist band. Slides have height requirements and these wrist bands are an easy way for both you and the lifeguards to know which slides are safe for your child. They also provide life jackets on a first-come-first-serve basis, another reason to get to the water park early. If you ever have any concerns about any of the pools or slides, the life guards are always willing to answer your questions!
Paw Pass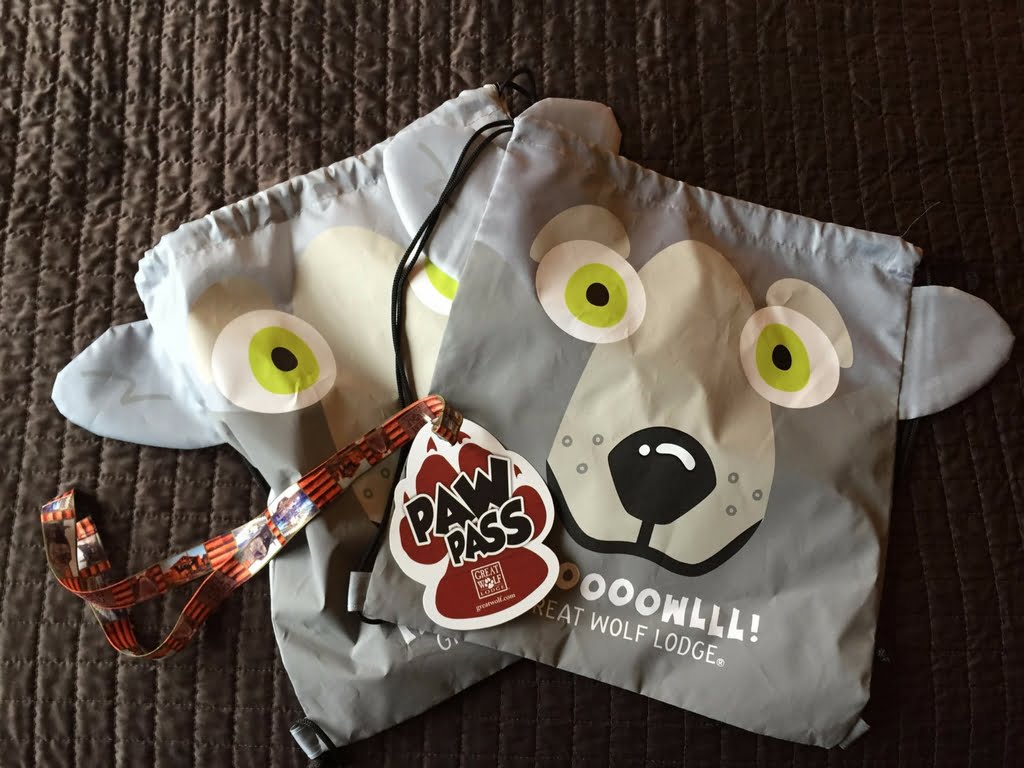 When you book your stay, you have the option of adding a Paw Pass. They take many of the extras (MagiQuest game and wand, arcade paw points, stuffed animal souvenir, candy, for example) and package them together at a discounted price. What is offered with this pass varies during the year, but if you plan on partaking in these, the paw pass is a great way to save some money.
Deals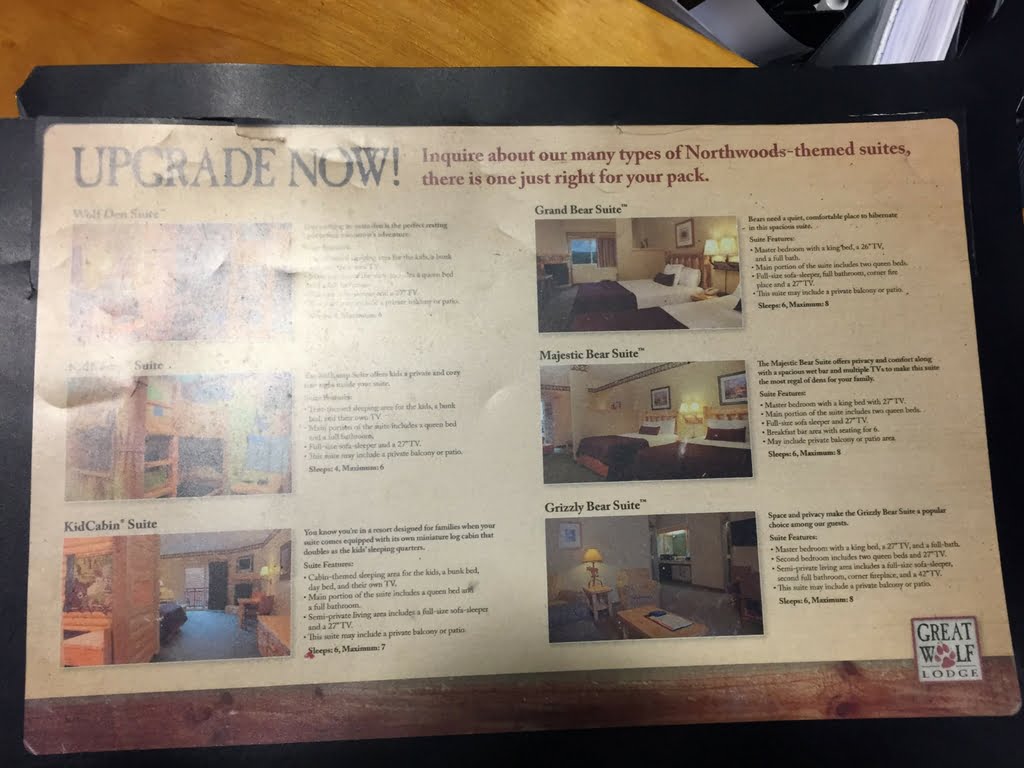 Like any family, we all want to save money. There are a few ways to save on your booking:
If you can, avoid the weekends, room rates are significantly cheaper when you go during the week.

Keep an eye on Groupon, a few times a year specials can be found on there.

Book a basic room and then ask to upgrade when you check in. Often if there is space, the cost to upgrade to a themed room is minimal.

Go during non-peak times. Rates are lower when you avoid summer vacation, spring break, Christmas break, etc.
A vacation to Great Wolf Lodge is an amazing family experience. There is so much to see and do, you're likely to never hear "I'm bored".  And with everything under one roof, it's easy to find something that appeals to everyone in the family.
Have you taken your family to Great Wolf Lodge? Make sure to comment with any tips and tricks you have to share!
Is this a sponsored post?: While we did receive a discount on our booking/fee/activities, our reviews are our own. We also wanted to share how to make the most out of your Great Wolf Lodge visit!
While down in the United States, consider adding a few days to your family vacation and make a stop in Anacortes, Washington.