The bus filled with "ohhhs" and squeals of excitement as we pulled into the entrance of Slieve Donard Resort and Spa. This Victorian designed hotel perched over the Irish Sea was impossibly grand… even more so than we had anticipated. The contrast of the crimson red brick and the intense bright blue sky had us all hopping out of the van in a photo capturing frenzy.
Slieve Donard Resort and Spa has been welcoming guests since 1898 when it was originally built by the Belfast and County Down Railway as an 'end of the line' luxury holiday destination. From prime ministers to celebrities and royalty, this hotel is the place to stay in Newcastle, and it's easy to see why! It boasts 180 rooms (including 100 new Executive and Resort rooms) that overlook either the ocean or the gorgeous town of Newcastle, a five-star spa, workout room, pool, infinity hot tub, and is located next to one of the top golf courses in the world, the Royal County Down. It is truly an exceptional experience.
Slieve Donard Resort and Spa spoils you with all the amenities you need today and fills you with stories of guests that have come before you.
Is That a Postcard?
Photos taken in front of the picture-perfect hotel came out looking like postcards 100% of the time. The most challenging part about photographing this leg of the journey was the size of the property and trying to choose what features to focus on.
Rooms Perfect for Royalty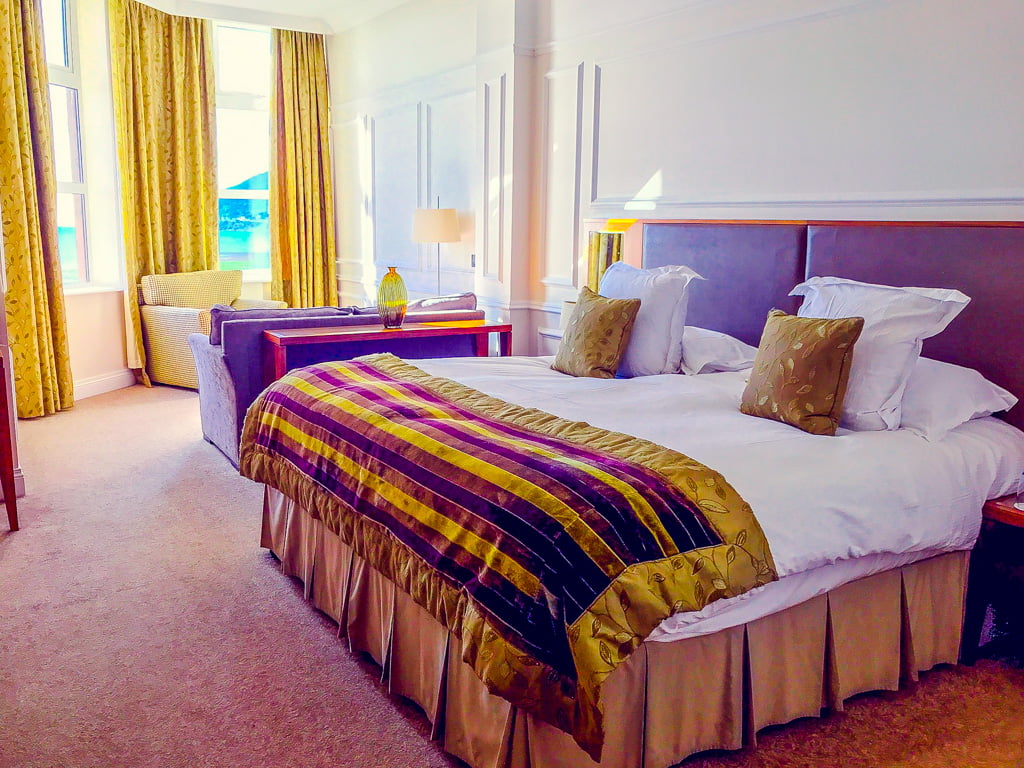 Stunning. Splendid. Spoiled. The oceanside rooms were certainly fit for a queen. With a living room overlooking the ocean, an ah-maz-omg queen size bed, and a luxurious bathroom, it was not easy to leave the room; but there was so much exploring to do!
Pool & Hot Tub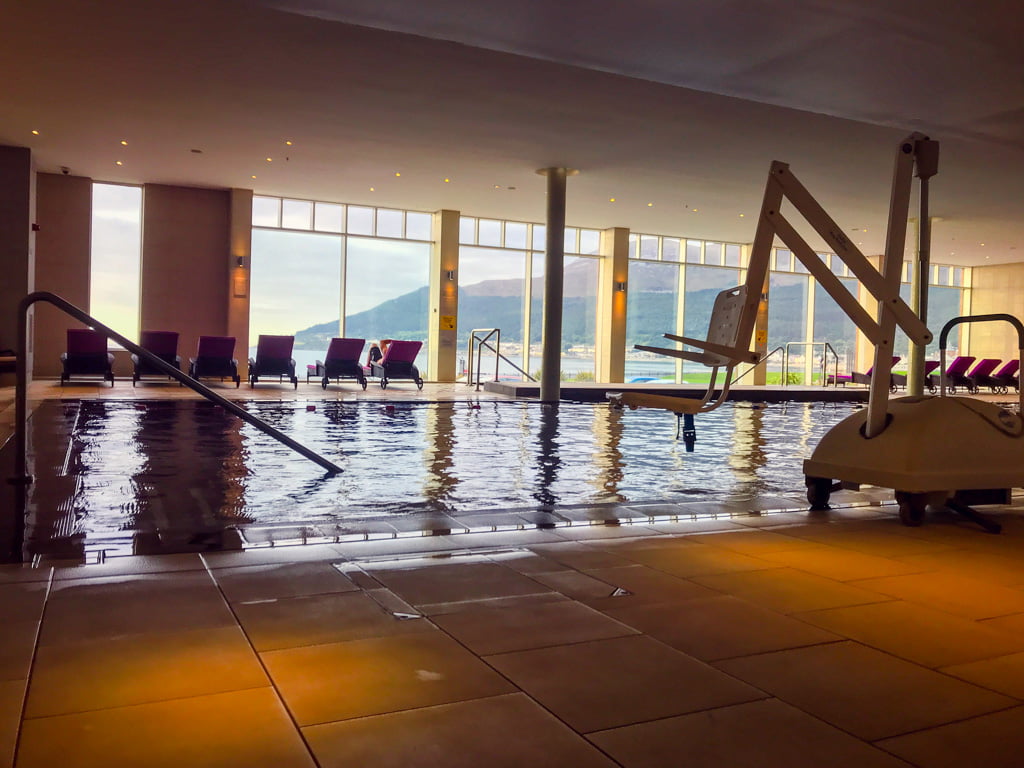 The pool is the largest one I've ever seen in any hotel, ever. The little duckies (aka….kids) had lots of fun playing in the pool and enjoying the water features. Older guests took in lap swimming before heading to the infinity hot tub, where I was soaking it all in.
Exercise Room
Located in the spa, the state of the art workout room was designed to keep your workout routine in check while on vacation! If you want a personalized experience, you can hire one of their trainers, or sign up for one of the many fitness classes they offer.
Spa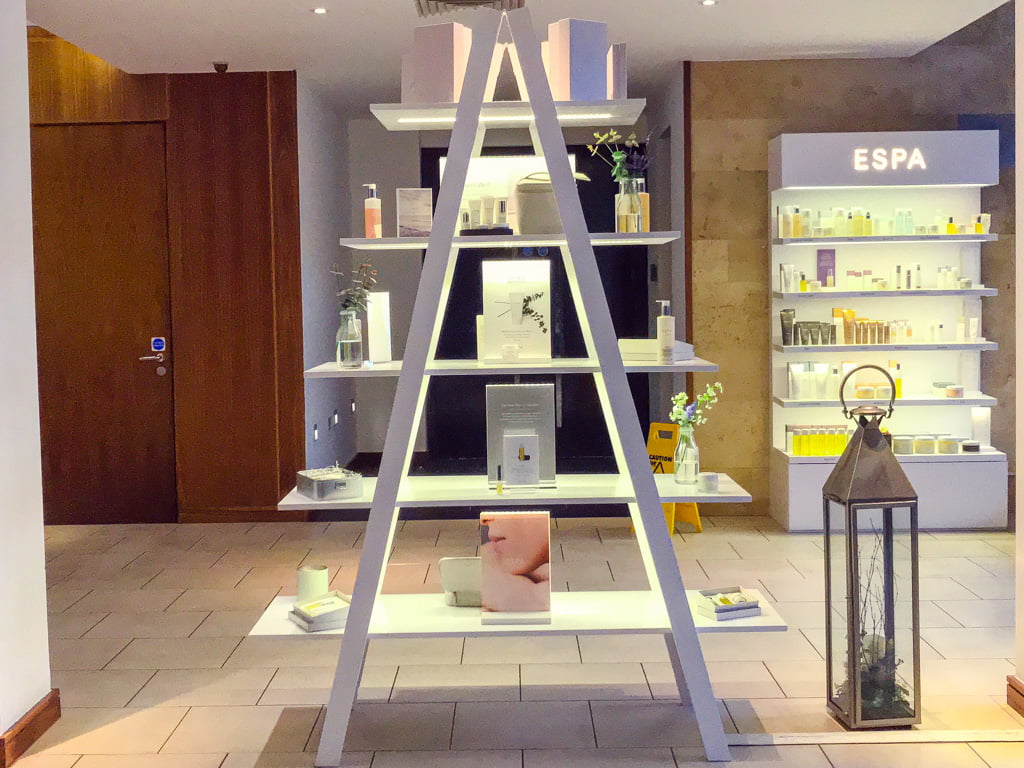 From facials to massages, pedicures and scrubs, to whole days at the spa, the Slieve Donard Spa is truly the place to escape, relax and rejuvenate. Once you've enjoyed your treatment, your experience continues as you advance to their Amethyst steam room, lifestyle showers, rock sauna, and vitality pool.
Breakfast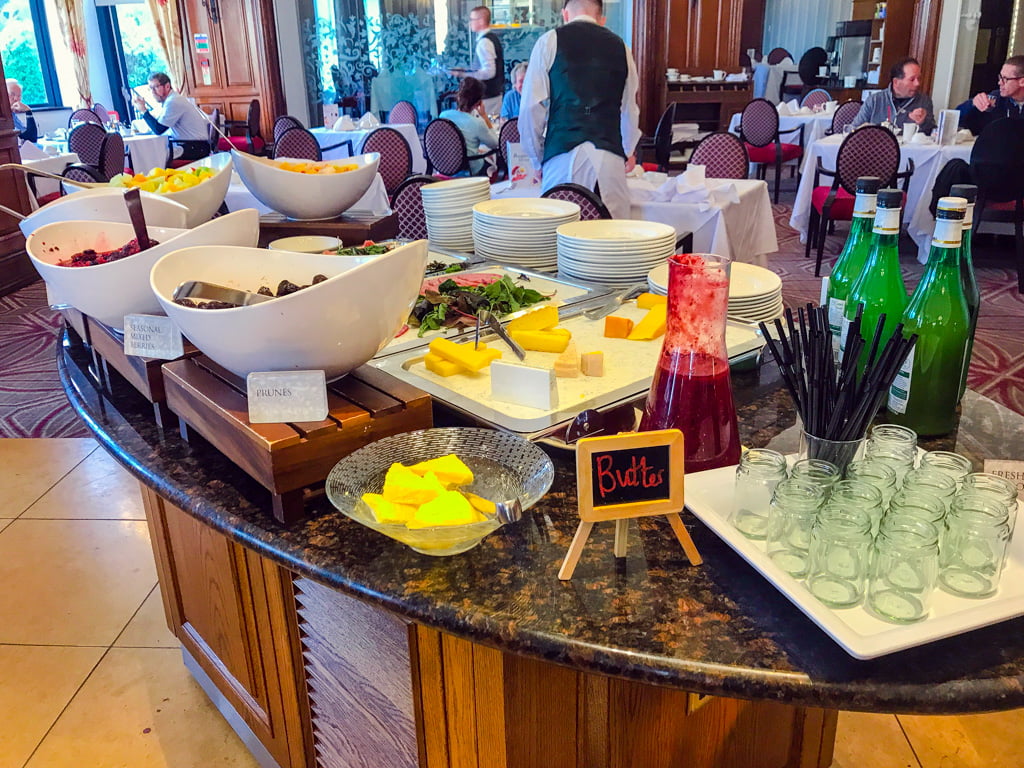 The Irish take their breakfast seriously… this was on full display each morning. From traditional Irish breakfasts (poached eggs, bacon, sausages, tomatoes, and beans) to fruit, cheese and meat platters, granola and fixings, to whiskey for your porridge (because obviously)… there was anything and everything you could desire for your first meal of the day! Did I mention I love Ireland?
Newcastle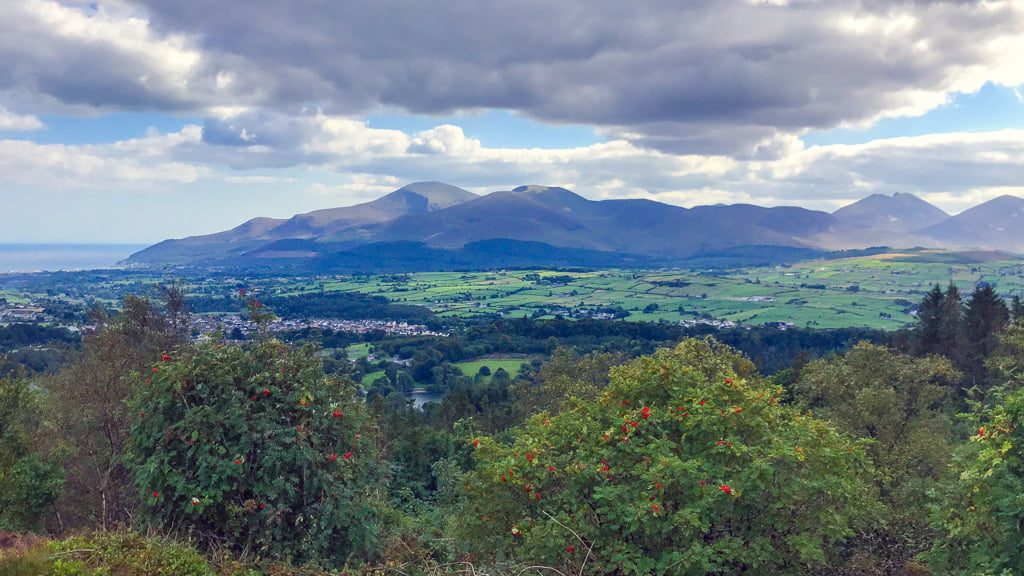 After being fueled up it was time to hit the town of Newcastle and surrounding areas! We took part in a hiking and biking tour with Life Adventures which was an amazing way to see the city, all while being able to refer back to the Slieve Donard as a point of reference. Because no matter where you were, you could always see the resort.
Golf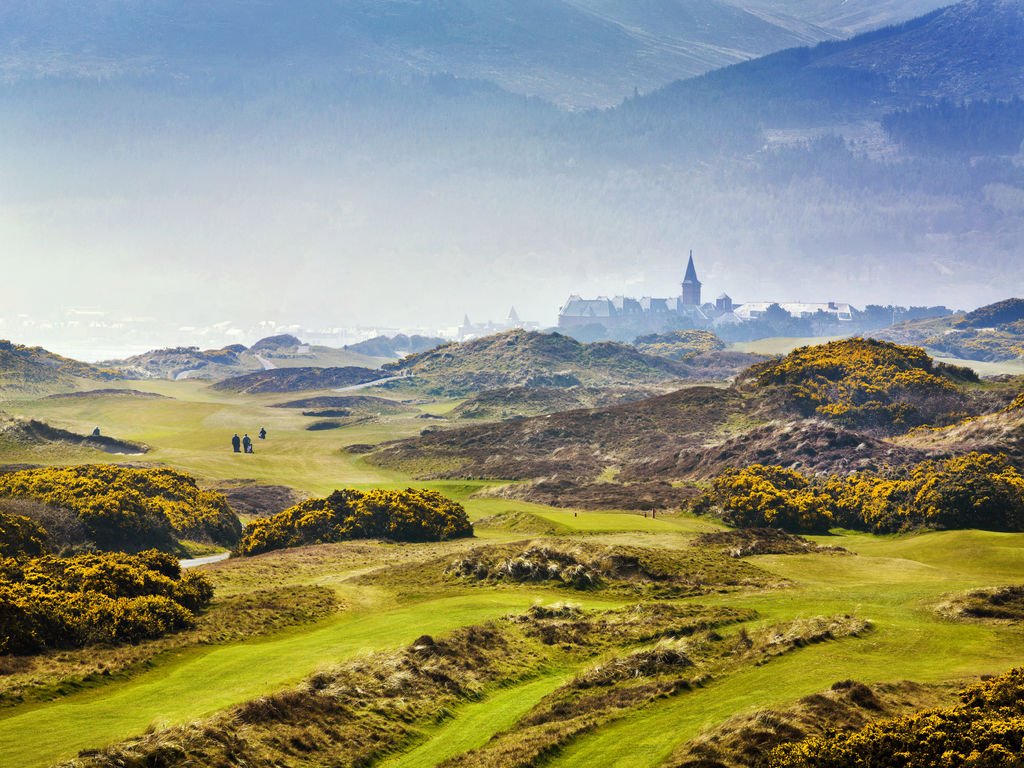 The world famous Royal County Down Golf Course is right next to the Slieve Donard. Lots of guests were making life bucket lists come true and hitting the links each morning.
Interesting Fact: Ducks
For 28 years, little rubber ducks have been awaiting the arrival of visitors in each guest room. These now world-famous ducks, which you get to take home as a souvenir from your stay, vary in design and are a highlight for guests staying at the resort.
Our stay at Slieve Donard Resort and Spa was an experience within itself. The ambience, the history, the amenities, and the service all made you want to throw on your robe and stay on the property for the duration of your stay. However, the town of Newcastle and all of the amazing amenities outside were begging to be explored. Overall, Slieve Donard was the perfect base camp for adventures, and a great way to experience a combination of excursions and luxury all in one resort!
Excited to learn more about Northern Ireland? Check out these articles for information and inspiration!
Is this a sponsored post?: Yes, but while we were graciously welcomed to partake in this experience by Tourism Ireland, all of our thoughts and opinions are our own.