A short wander down a tree-lined path and we could hear the sounds of the beach as we rounded the corner, this is where our rock climbing Northern Ireland adventure would begin. The grassy trail led us over sand dunes and suddenly a castle estate popped up, hanging over the cliffs of Giants Causeway. Only in Ireland do castles pop out unexpectedly. This would be our base camp for the afternoon as we rappelled and climbed our way over Ireland's rock walls and scenic cliffs.
Climb NI was originally founded as a community service project to help young kids who were coming out of juvenile detention and needing positive activity and challenges.  Mark Robinson donated his time and resources into getting kids outdoors and teaching them new skills. As the demand for his program grew, the strain to keep up with the gear also rose and he founded his company Climb NI, and has been taking people on adventures ever since!
Rappelling
After gearing up in our safety equipment and getting a quick orientation it was time to (what felt like) throw ourselves off the edge of a cliff and rappel down the rock wall to the ocean floor. In theory, rappelling is easier than climbing, however, the first three steps backing off over the edge are always uncomfortable for me. However, we knew we were in very good hands, as the owner Mark is an active military rapid water rescue member and a search and rescue volunteer as well. We were roped off (twice) and had full control of our own speed down. The biggest distraction was the scenery and that "pinch me" feeling of hanging from cliffs on Ireland's North Coast.
What Goes Down…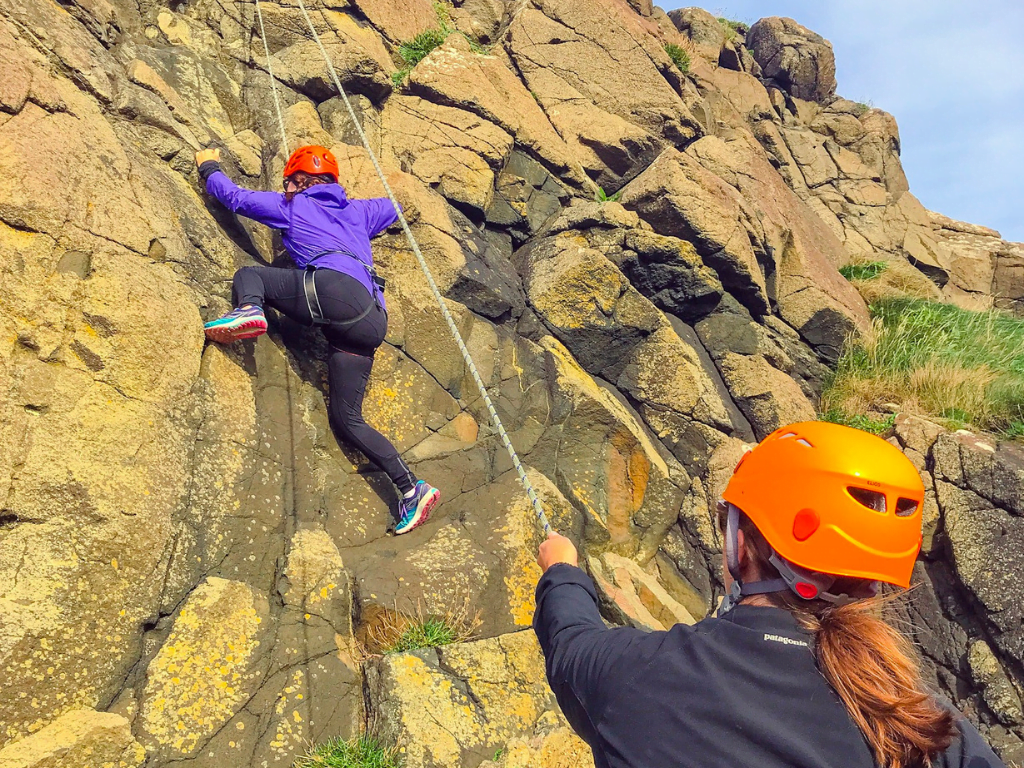 Must come up! It was time for us to do our first climb. The bright sun kept us warm as the sun was setting over the edge of the ocean. With the warm wind at our back and the perfect level of anxiousness in our tummies, it was time to ascend the wall. A beginner route was the perfect way for us to test our climbing skills and we each got turns belaying each other.
Intermediate Rock Climbing Northern Ireland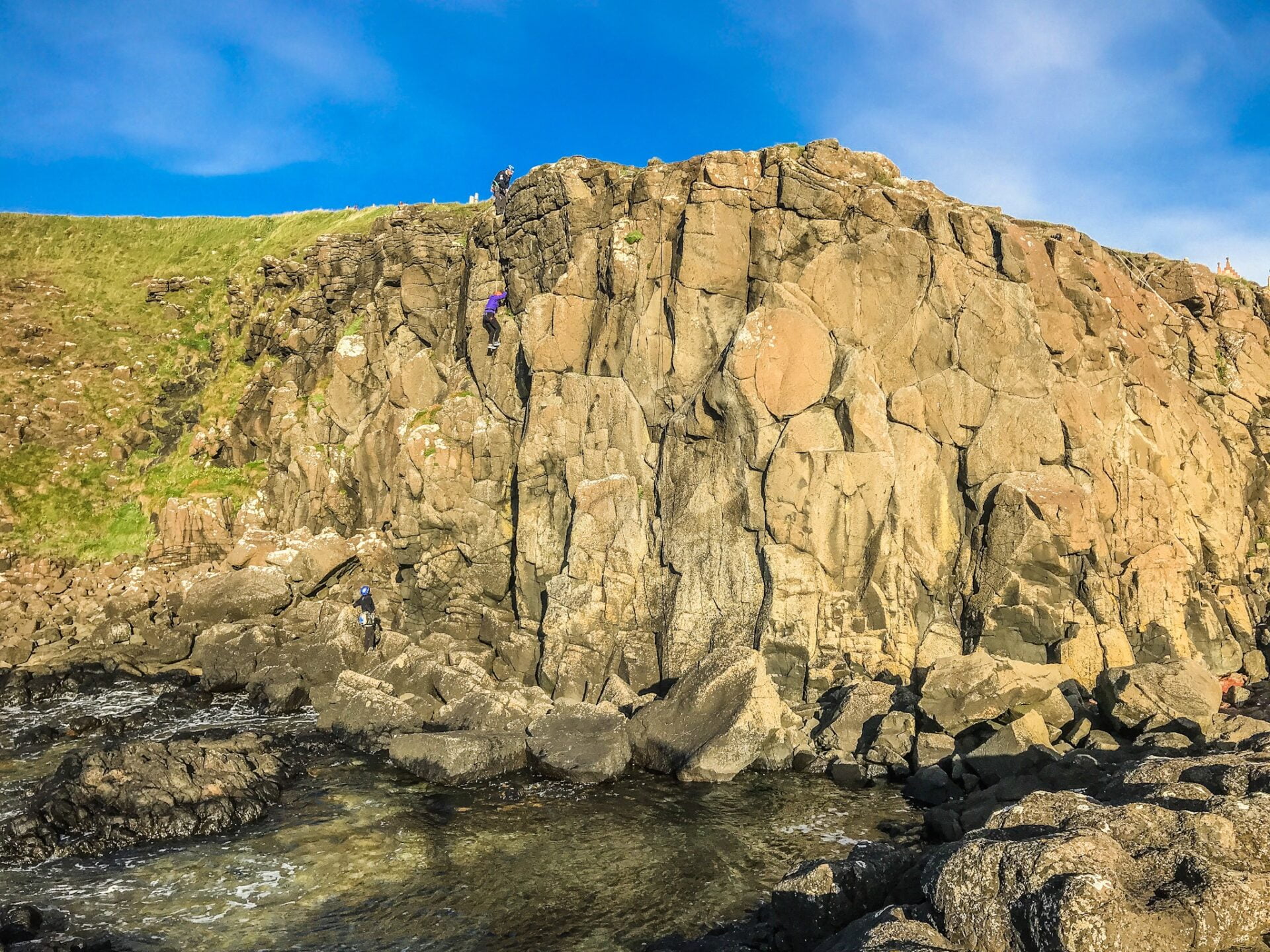 Standing at 60 feet tall was our next adventure. I hiked out far onto the beach so I could stand back and take in the magnitude of what we were about to climb. Looking at my colleagues as they appeared to be the size of ants on the rock face I was excited (and a bit nervous) to tackle the next line.
The scenery while Rock Climbing Northern Ireland
There was one point where we all looked at each other and knew that we were in a serendipitous moment where life couldn't get any more perfect. The physical adventure, the stunning scenery, the warm sun, and the company of good friends. If Tourism Ireland had a postcard for perfect group tours, we were standing inside of it.
Walk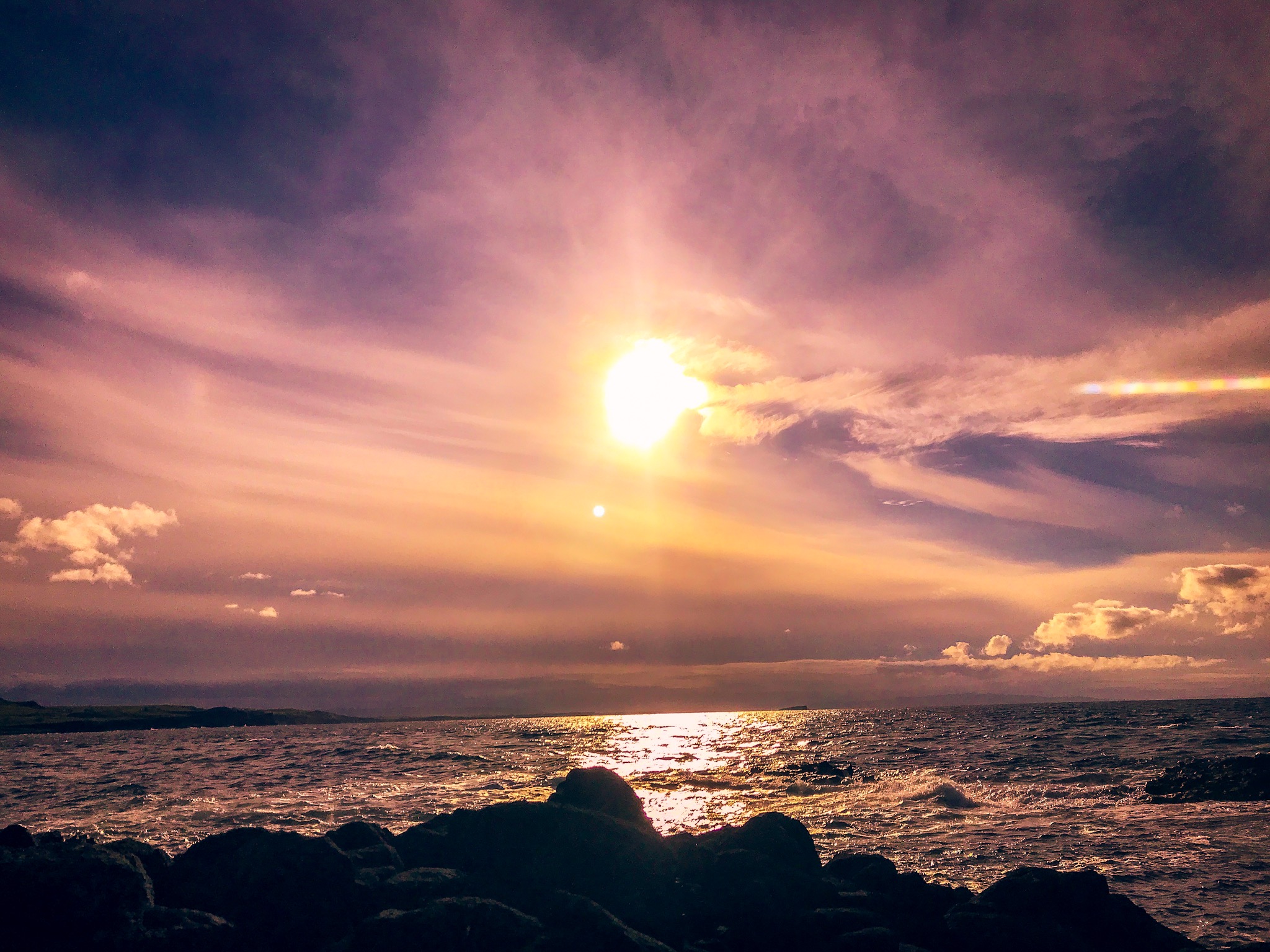 The sun was setting and we had finished our climbing adventure but our day wasn't over yet. We headed to the top of the hill to make our way along the cliffs over to the Giants Causeway, just in time for sunset.
Giants Causeway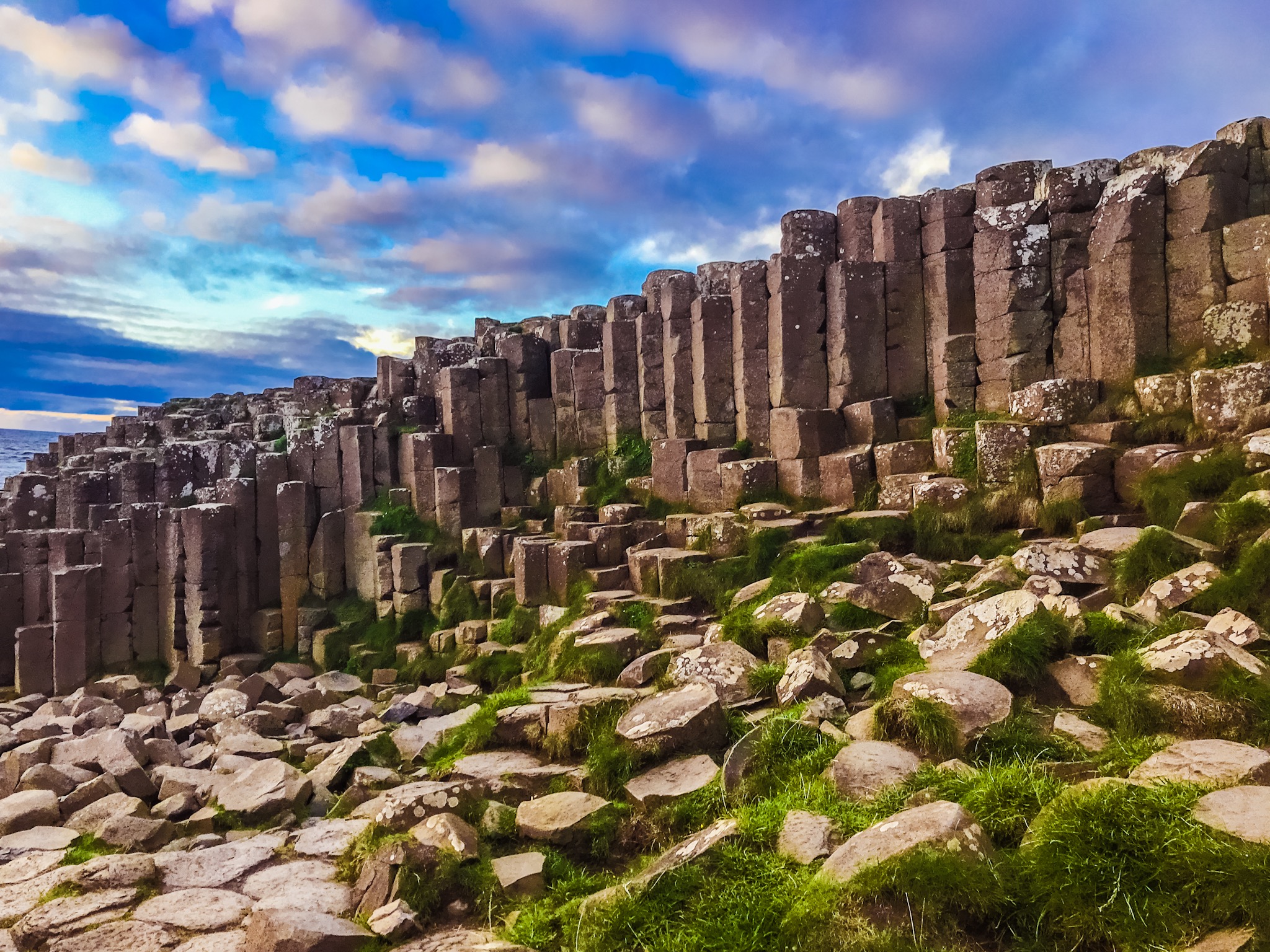 One of the world's most mysterious and magical destinations, the Giant's Causeway, is one that needs to be on your bucket list. Whether you believe that the perfect hexagon rocks were formed by giants or just a natural phenomenon at the hands of Mother Nature, they are a place that begs to be explored while you sit back and indulge your sense of wonder.  
To book your own adventure contact Mark at Climb NI. His company specializes in bespoke experiences which is perfect for families or groups looking for the perfect customer experience.
Where to Stay: If you're looking for a great place to use as basecamp on the North Coast I highly recommend At Beach, a great waterfront B&B in Portrush.
https://youtu.be/emcMLQfcZ8U
Excited to learn more about Northern Ireland? Check out these articles for information and inspiration!
Is this a sponsored post?: Yes, but while we were graciously welcomed to partake in this experience by Tourism Ireland, all of our thoughts and opinions are our own.