Have you ever heard of a Microtel? I hadn't either which is why I was so excited to stay at the new Microtel by Wyndham Ladysmith on Vancouver Island!
What is a Microtel?
Imagine a hotel that was designed with families in mind, in absolutely every essence. From the moment your children walk into the hotel they know that they are welcomed! While parents are checking in they can enjoy fresh cookies! From there you can check into your hotel room, a room that is slightly smaller than a traditional room, but filled with amenities that every family needs. After a quick change you can head down to one of the hotel amenities, perhaps a splash in the pool or some playtime in their games room? Mom and Dad will love the price, starting as low as $80 and averaging $145 during the busy season. Value + experience + amenities means microtels are the perfect fit for the travelling family!
Hotel Rooms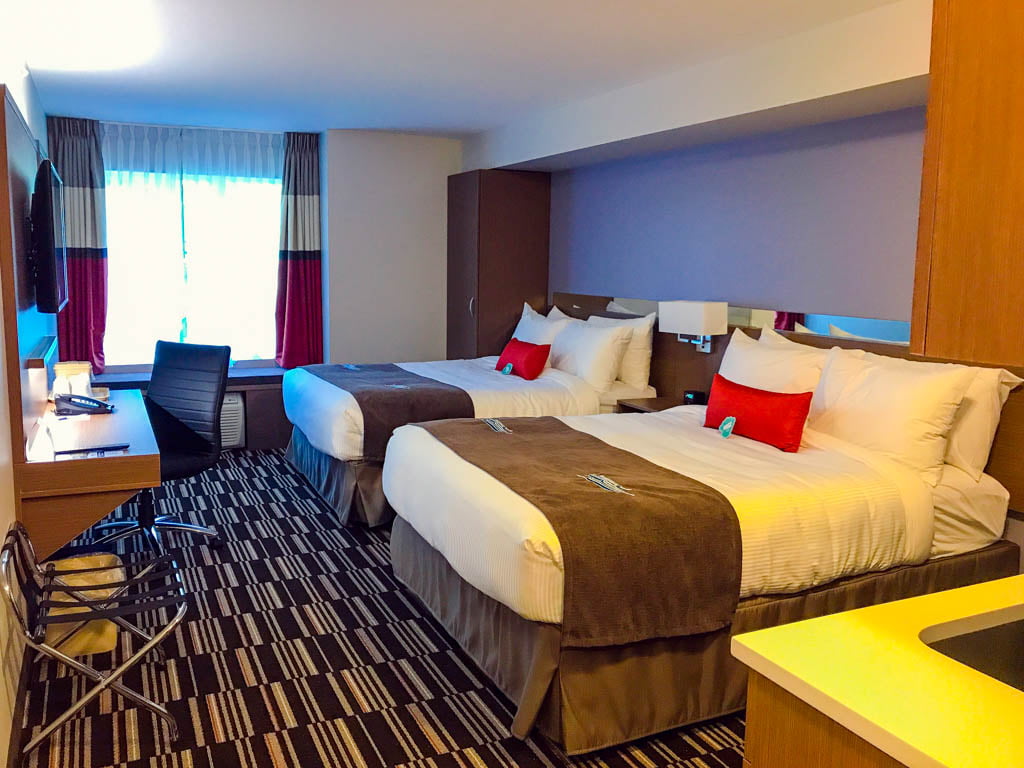 Built a little bit smaller than your traditional hotel room (although my family didn't even notice!). These rooms offer families a full kitchen, desk, window seat, and two big luxurious comfortable beds to sleep in. When you're at the hotel you don't need to spend a lot of time in your room, as there's lots to explore in the hotel and in the region. So having a smaller space that saves you money is a great fit.
In Room Kitchens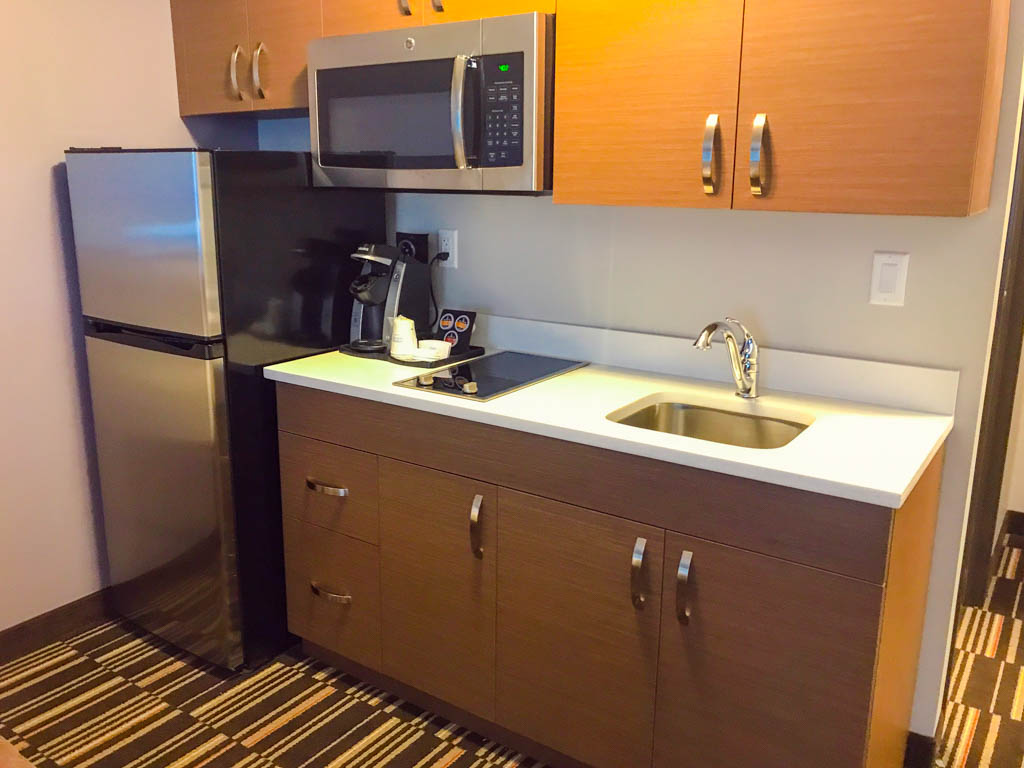 As a family with a lot of allergies, having a kitchen when we travel (without having to pay a premium) is a huge benefit to us. With a full fridge, a stove top, a microwave, and all the dishes we needed, we were able to keep our kids fueled up throughout our stay.
Pool Party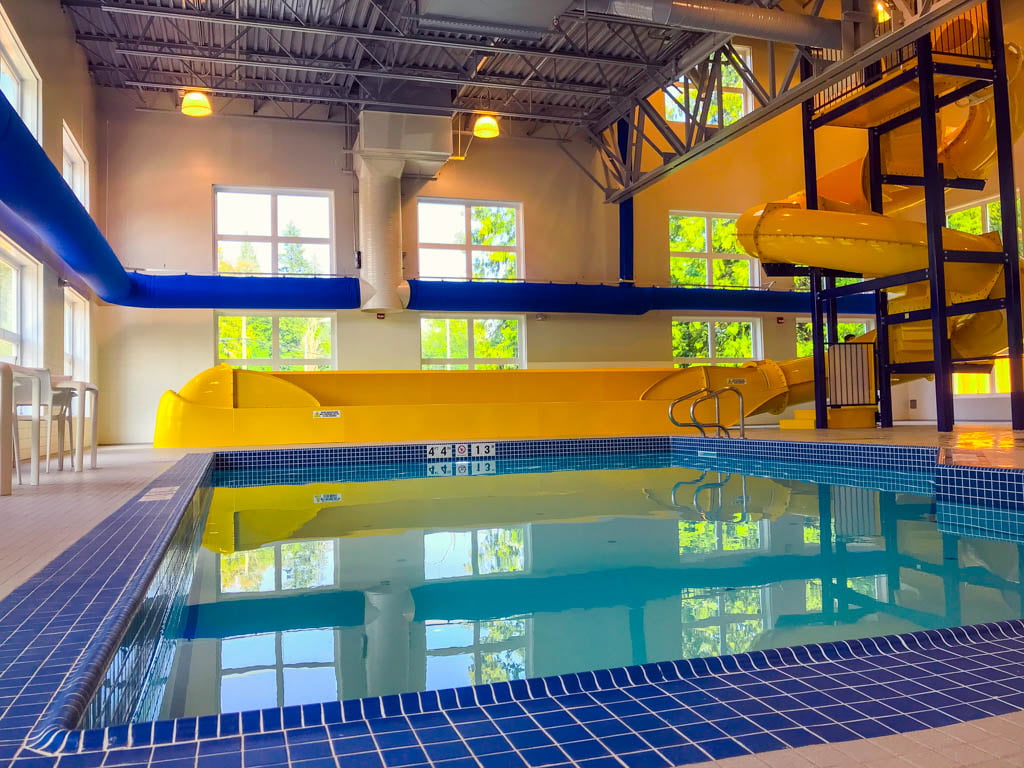 Within 3 minutes of being in our hotel room, my kids had changed into their bathing suits and were ready to hit the pool! The huge water slide had welcomed them upon entering the hotel and they were dying to rip down it… which they ended up doing for over an hour! My sons favorite part was warming up in the large hot tub afterwards!
Workout Time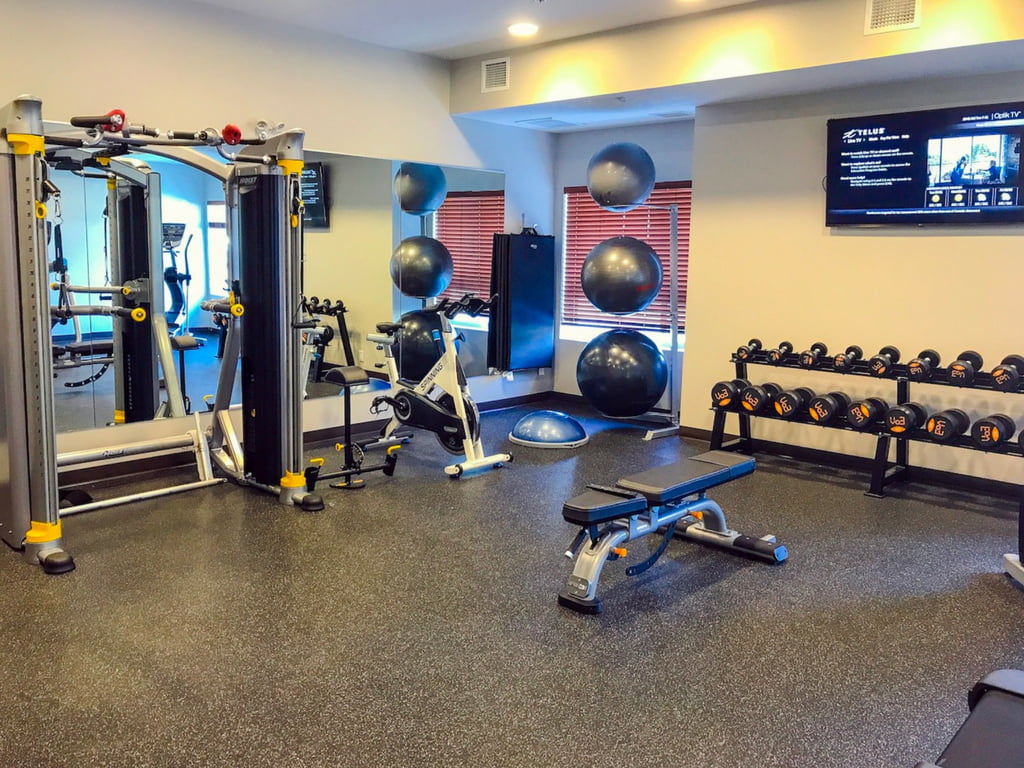 While my kids were swimming I decided to workout in the "trainer approved" gym. With everything from cardio machines, to free weights, to stability balls, this brand new gym had everything you needed to get in a good workout… no excuses!
Breakfast Time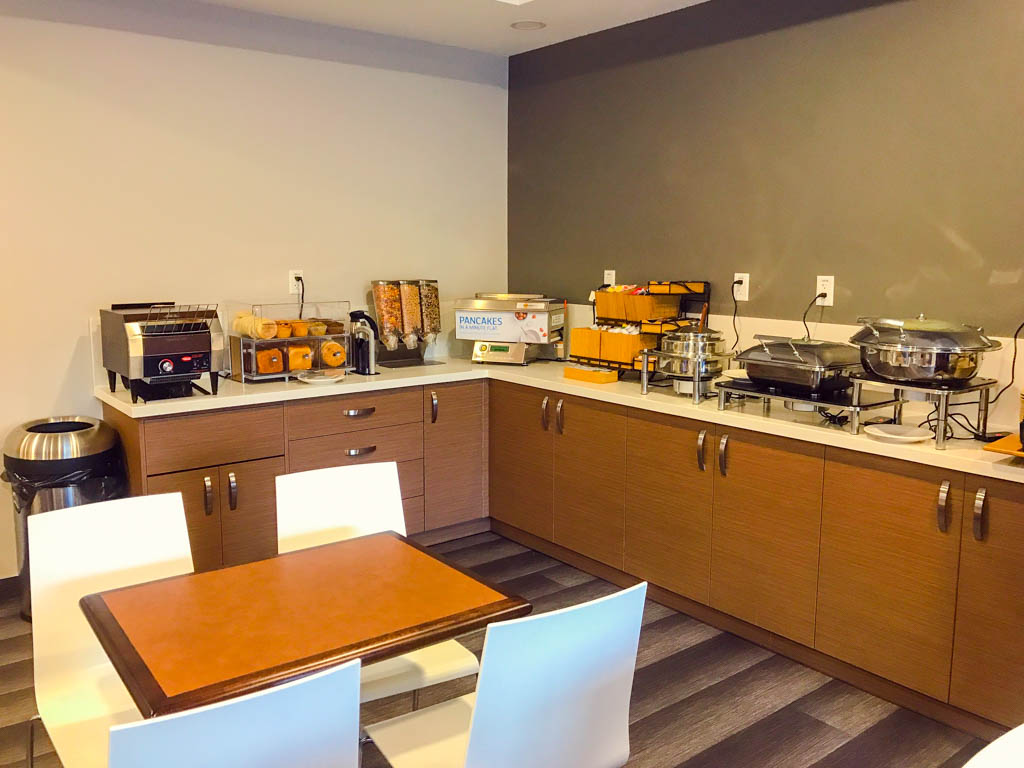 Everyone is invited down to breakfast at the Microtel by Wyndham Ladysmith, which is served daily from 7am to 10am. Pancakes, eggs, sausages, cereal, toast, and more all are waiting for you in the main entrance!
Game Time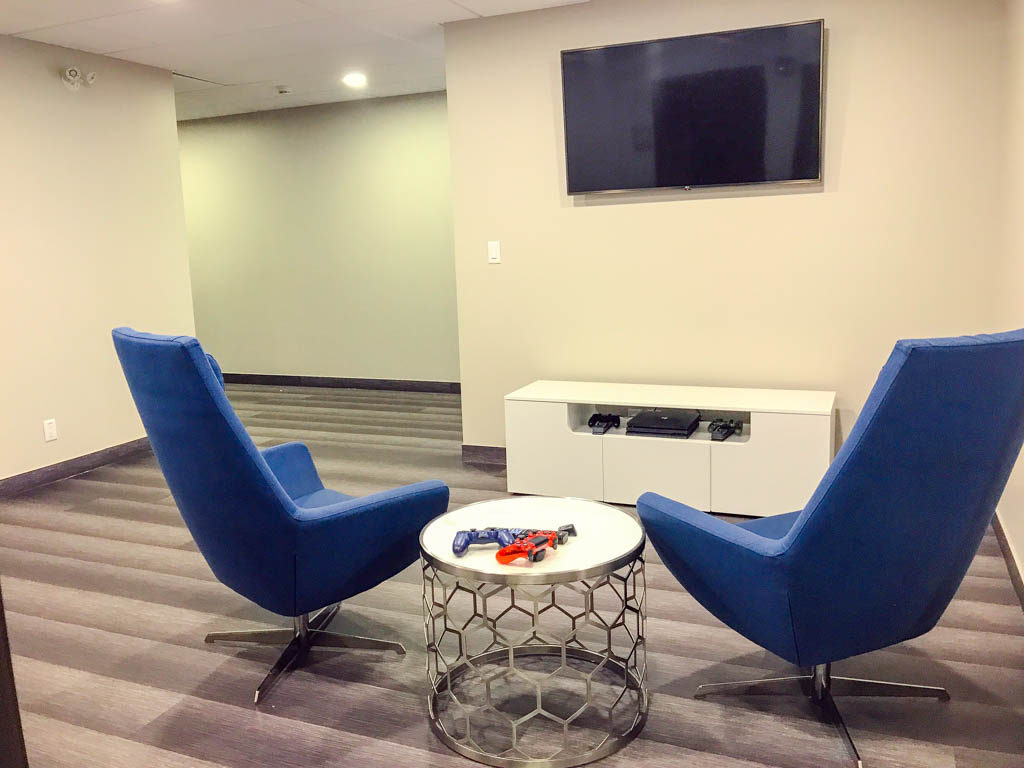 Check out their games room, complete with PS4! I don't mind my kids having some downtime when I work, or do laundry, or they just need to take five to decompress in between travels. We loved that they are progressive enough to think PS4 and have the controllers out for kids to use at ease!
Microstore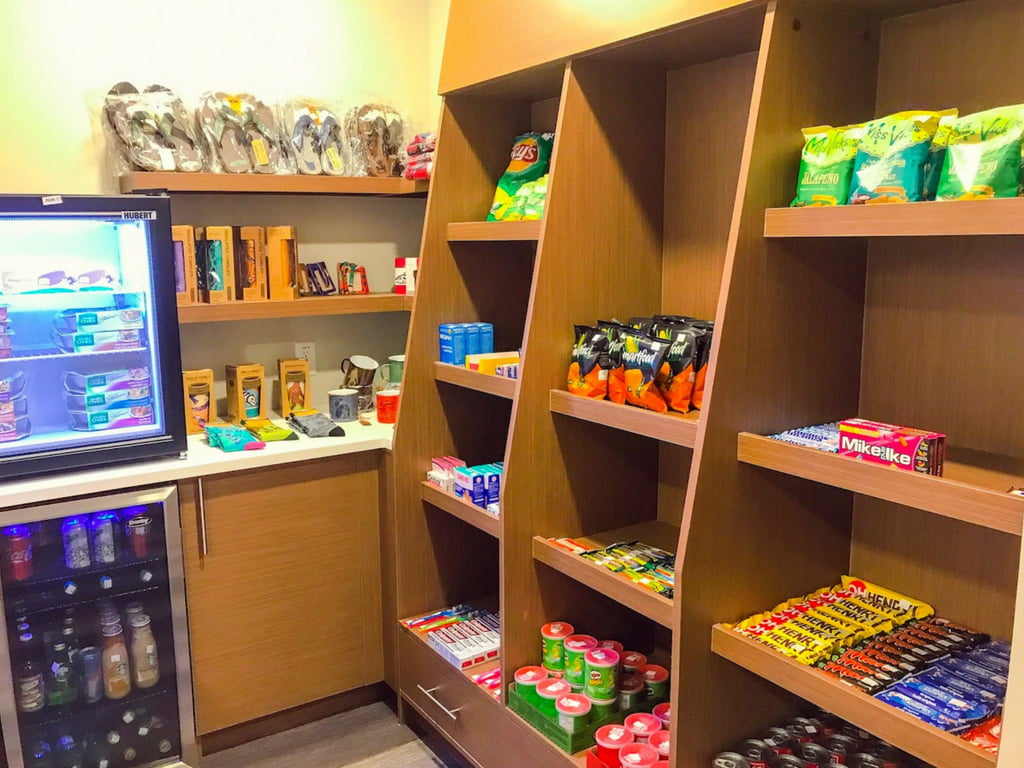 How cute is that name? We just had to go there and do some shopping! All of the essentials, and some few snacks are available for those guests looking to stock up (or if they forgot something!)
Laundry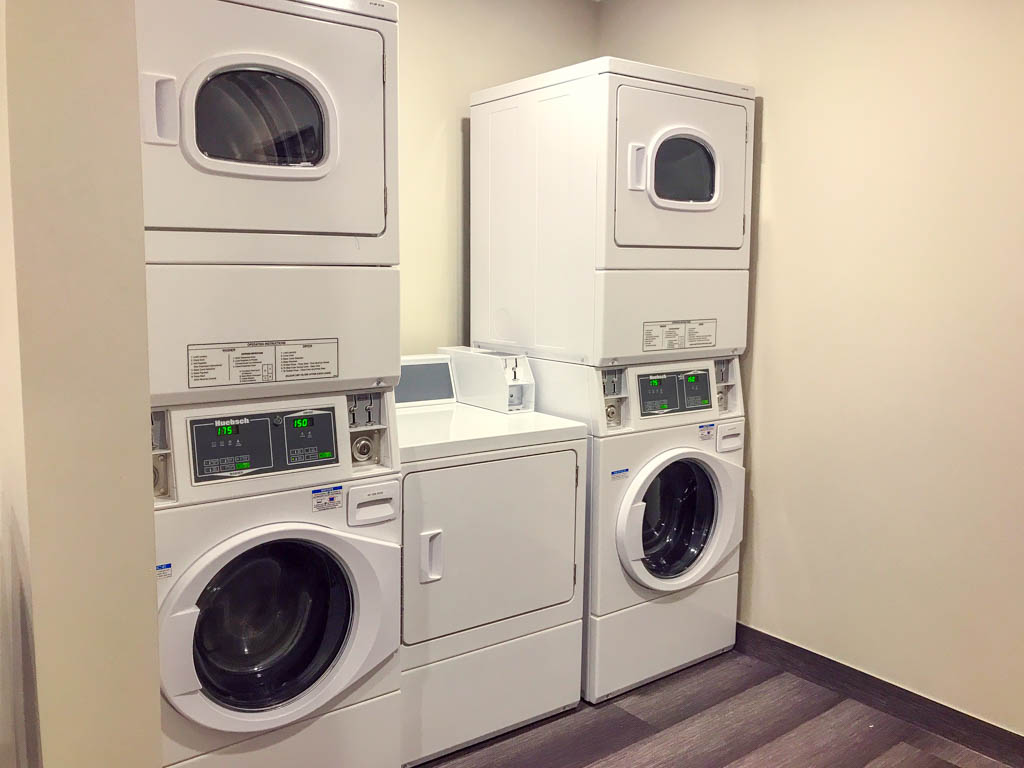 What parent wants to do laundry on their holiday? All joking aside it is amazing to have a hotel that gets families and I loved being able to do my laundry while I was working out this morning! No driving around town trying to find a laundromat and trying to time adventures around having to wash clothes.
5 Star Experience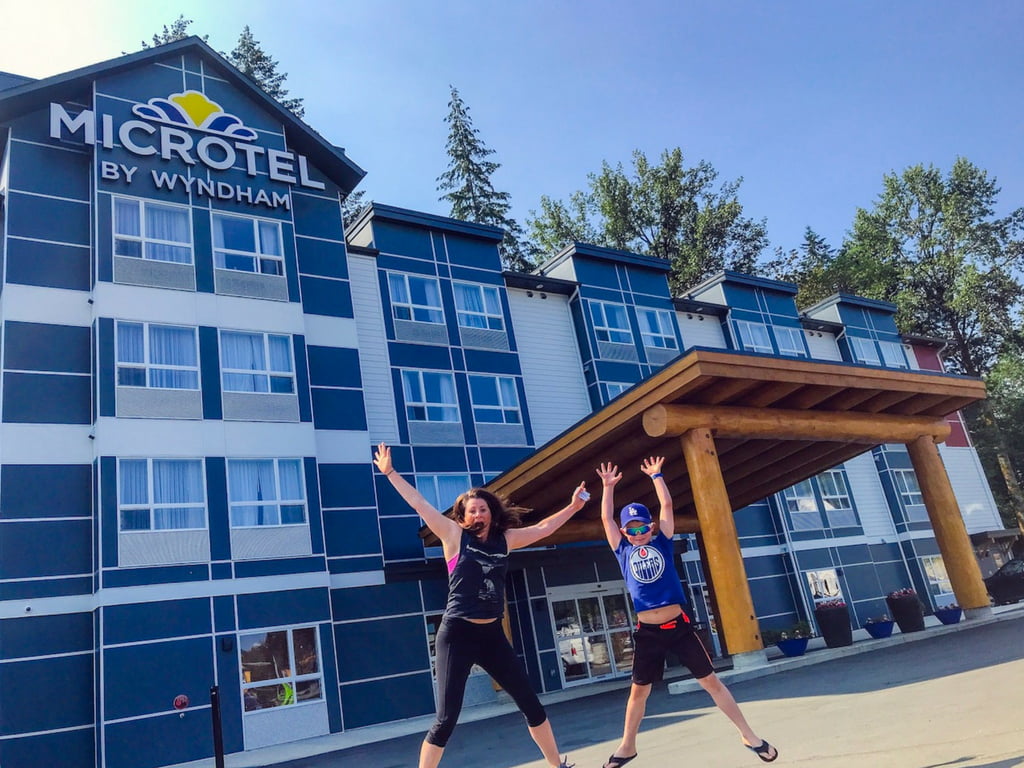 As soon as you walk through the doors of the Microtel by Wyndham Ladysmith you can smell the new paint, the fresh carpet, and see the modern decor. From first step to pulling our kids away we had a 5 star experience at the Microtel!
We were so impressed with our first Microtel experience. They truly cater to families and we can't wait to stay in another one. Have you ever stayed in a Microtel?
Want to see more of our Microtel by Wyndham Ladysmith experience? Check out this video!
Check out some more Vancouver Island articles!
Ultimate Underground Eco Tour – Caving!
Hot Springs, Hiking & Humpbacks in Tofino