While not originally on our itinerary for our road trip, when invited to the small town we knew we had to rearrange our schedule to make room for a stop in Parksville… and it turned out being one of our most exciting stops of the trip!

Parksville is located on the east side of Vancouver Island, just north of Nanaimo. With a small population of 12,000 this town knows how to "do" summer! While we were only there for one day we were able to pack a lot of action into our schedule and the kids were really disappointed when we had to leave. The best part about being sad about leaving places is? That we get to plan another trip back!
Coombs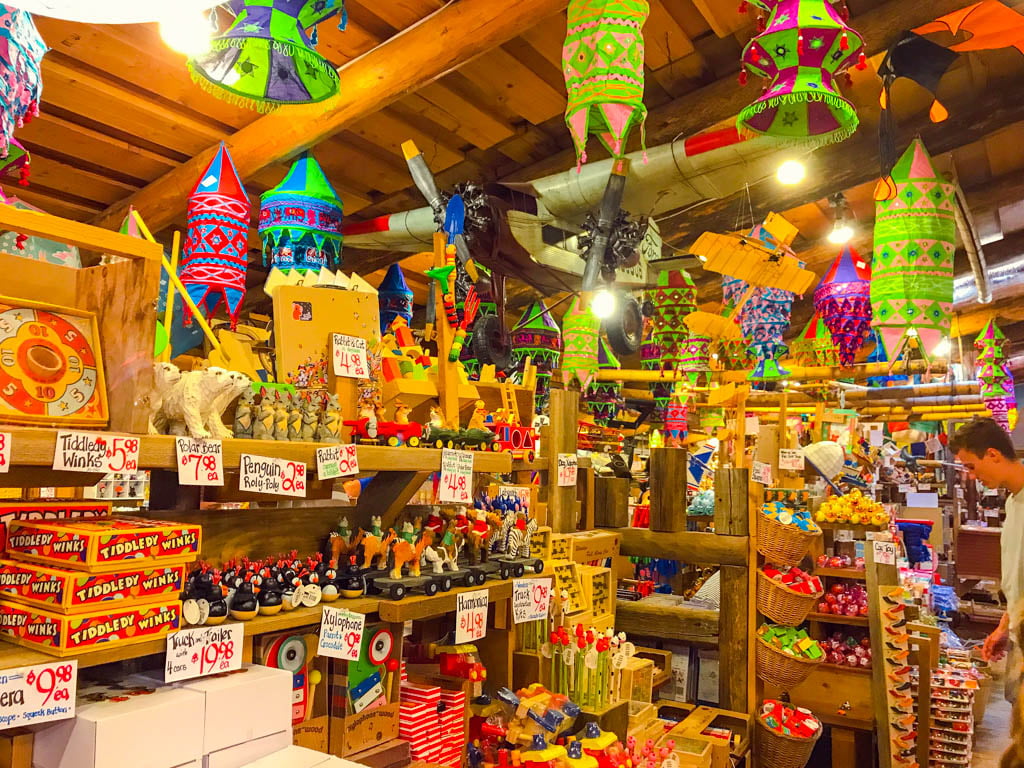 Famous for their "goats on the roof" (no, literally, there are goats on their roof) this mini town welcomes visitors from all around the world. With an eccentric market full of everything you could imagine from specialty food, to home decor, to arts and crafts, and toys for the kids, there's so much to look and see in the market that your whole body is practically on stimulus overload!
Advice: Come hungry and enjoy one of the many dining options. From a sandwich at one of the delis, to a full sit down meal there's more options for your family and everyone will certainly leave having had an amazing meal and a special treat as well!
Parksville Community Park
The Parksville Community Park is a mecca of activity, perfect for families looking to spend the day playing. In the centre there is a huge playground and water park, large grassy areas to play, and a huge ocean and beach to explore. We happened to visit when two community events were taking place adding to the things to do in the park.

Sandcastles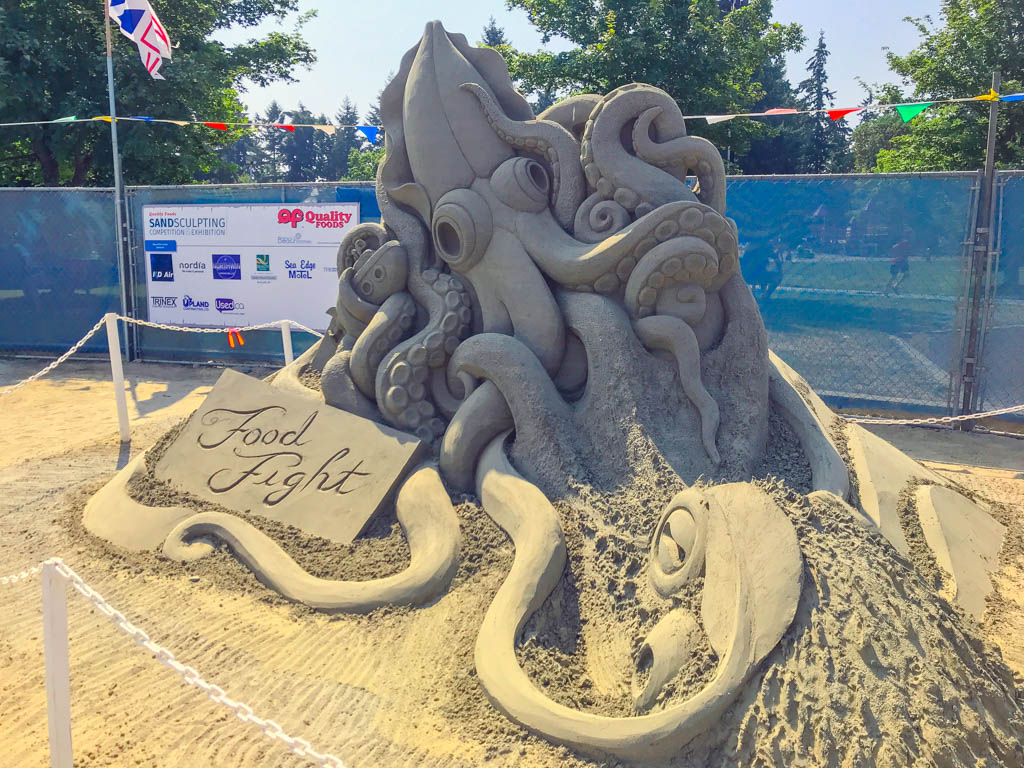 We were fortunate to visit Parksville during the Beach Festival and Sand Sculpting Competition and Exhibition. On display were many creations built from sculptors from around the world. We were given tokens and got to choose our favourite for the "People's Choice" Award.
Art in the Park was also taking place during the sandcastle competition. The centre of the park was filled with artisans showcasing all sorts of artwork, photography, signs, crafts, glass work, food and treats, carvings and more!

Rathtrevor Provincial Park
Imagine parking your car at the beach and then walking 1.5 km to reach the water edge! The sandbar that makes up Rathtrevor Beach is by far the biggest beach I've ever seen. When we finally made it to the water we were all surprised by how warm the ocean was. The kids loved digging and exploring for crabs, clams, and white and black sand dollars. We went back in the evening when the tide was in and enjoyed playing in the warm ocean as the sun went down.

Tigh-Na-Mara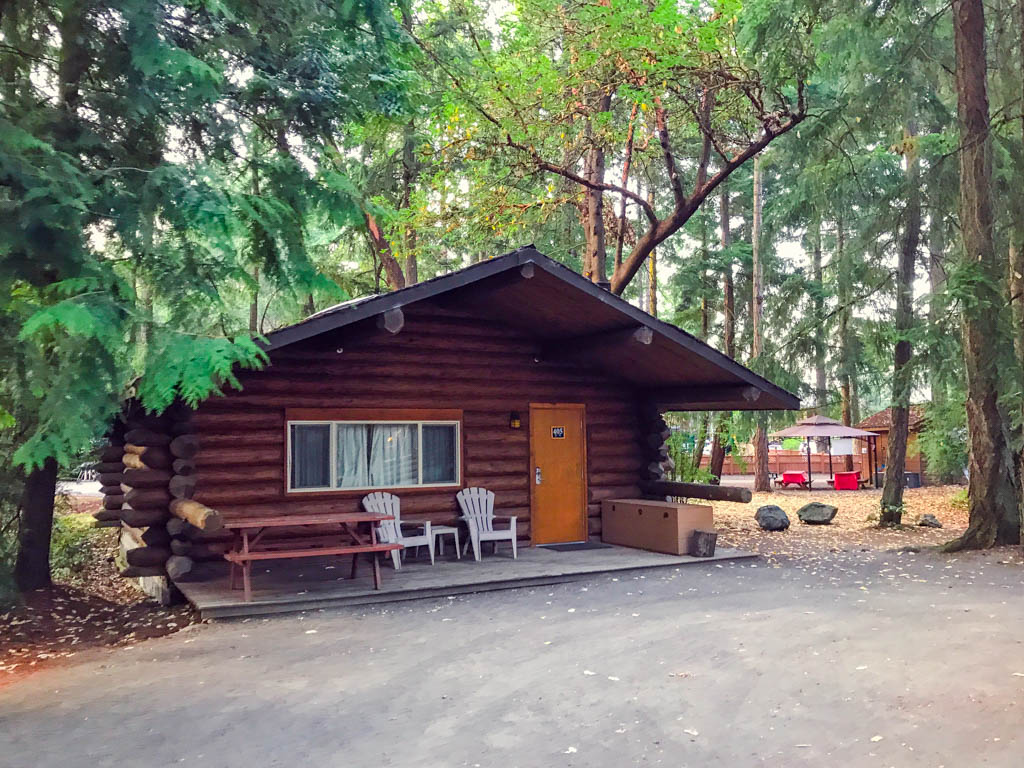 Imagine a resort where Dirty Dancing's luxury family summer retreat meets 2018. Upon check in kids are offered their own key cards so they can roam the property. Their very active kids club had over 40 scheduled activities for kids including arts and crafts, service projects, sports, yoga classes, scavenger hunts, and unscheduled yet supervised play like tennis, playground time, and even babysitting including dinner and a movie. It's clear who the focus of the resort goes to… it's kids! Plus add in amenities including a pool, hot tub, tennis court, hockey, basketball, badminton, volleyball, campfire pit, giant chess, bocce, and the world class grotto spa.

Riptide Lagoon Adventure Park
After checking out of our hotel we hit the Riptide Lagoon Adventure Park to let the kids burn off some steam before we hit the road. This was the nicest mini golf course I've ever seen, with 36 holes and amazing features like really blue water in their blue lagoon. My daughter was the lucky one in the family winning at the 18th hole, hole in one, sending sirens off and leaving her grinning ear to ear!

Parksville is the perfect destination for families and we are so glad that we had the opportunity to visit! This is one location on Vancouver Island that we will be coming back to. If you have ever been to Parksville, are there things we should experience during our next visit?
Looking for more adventures by ferry? Check out BC Ferry Vacations for inspiration!
Check out some more Vancouver Island articles!
Ultimate Underground Eco Tour – Caving!
Hot Springs, Hiking & Humpbacks in Tofino