Nestled at the bottom of the Mourne Mountains and tucked beside the Irish Sea, lies the town of Newcastle. Marketing itself as the "activity resort" of Northern Ireland, Newcastle is known for its sandy beach (a perfect starting point for surfing and windsurfing), championship golf course, hiking, and mountain bike tours. We decided it was the perfect day to hire bikes in Newcastle!
After fueling up with a traditional Irish breakfast at our resort, we met up with our guides from Life Adventures and we set off to explore the town.
Here's our Adventure When we Chose to Hire Bikes in Newcastle!
Hiking
With bright blue sunny skies above us and unlimited visibility, our guide took us into the hills around Newcastle to experience the town from above.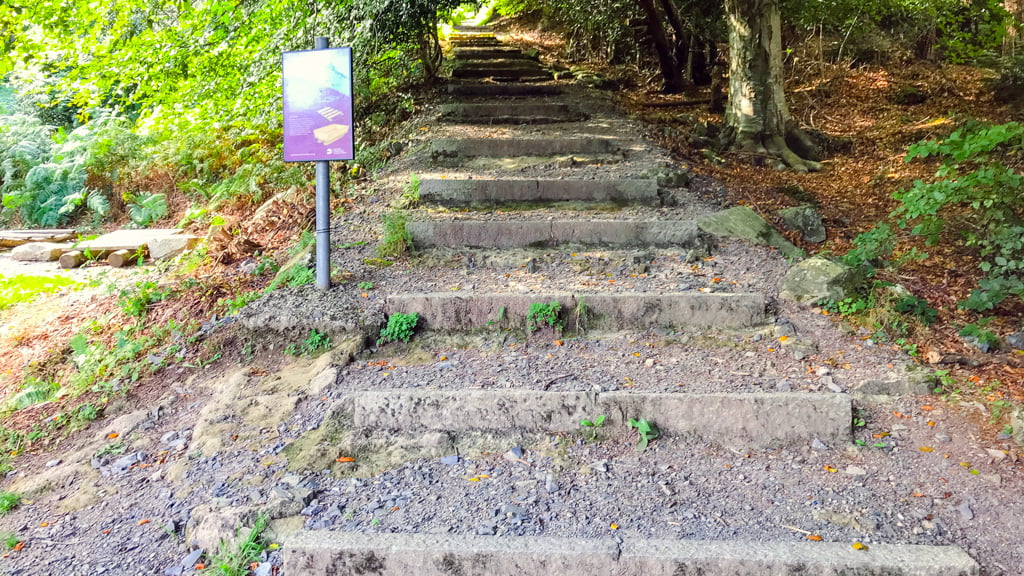 We started off our hike at the Slieve Donard Park and took a slow ascend through forested trails. About 20 minutes in we arrived at the granite stairs, where the connection with the past really kicked in.
The Mourne Mountains is a rock quarry and in the 1800's was an active site for granite extraction. Markers and photos along the trail share stories about these structures from the past.
After visiting the locals (horses!) we carried on through to the first lookout over Newcastle. This quaint oceanside town is surrounded by lush green rolling hillsides, picturesque farm country, and of course stunning ocean views.
Interesting Fact: Granite from the Morne Mountains can be found in Princess Diana's headstone and the 911 Memorial in New York.
Hire Bikes in Newcastle – Mountain Biking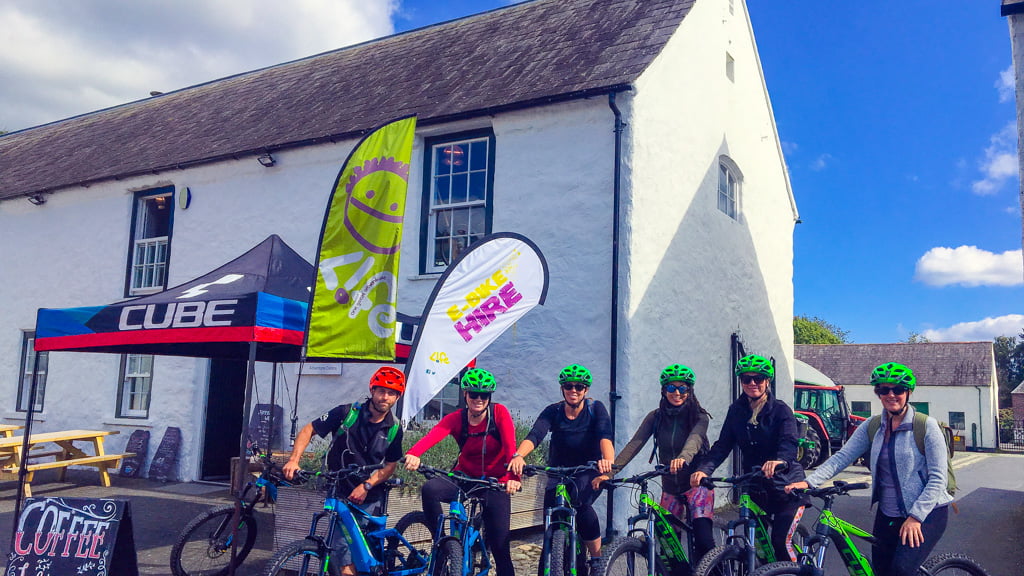 After refuelling for lunch at the Life Adventure Centre, we were geared up with helmets and got our orientation to electric bicycles (also known as e-bikes). This was a first for me and is usually a "no" for hardcore mountain bikers, as the pedal-assisted electric motor makes biking easier.
Once we hit the trail though, I was sold! Being jet-lagged and having just come off a hike, it was fun to be able to enjoy an easier bike ride rather than an intense leg burner up the hills. We were able to whip around corners up to lookouts and viewpoints, maximizing our time in Castlewellan. Here are some of the highlights:
Picnic House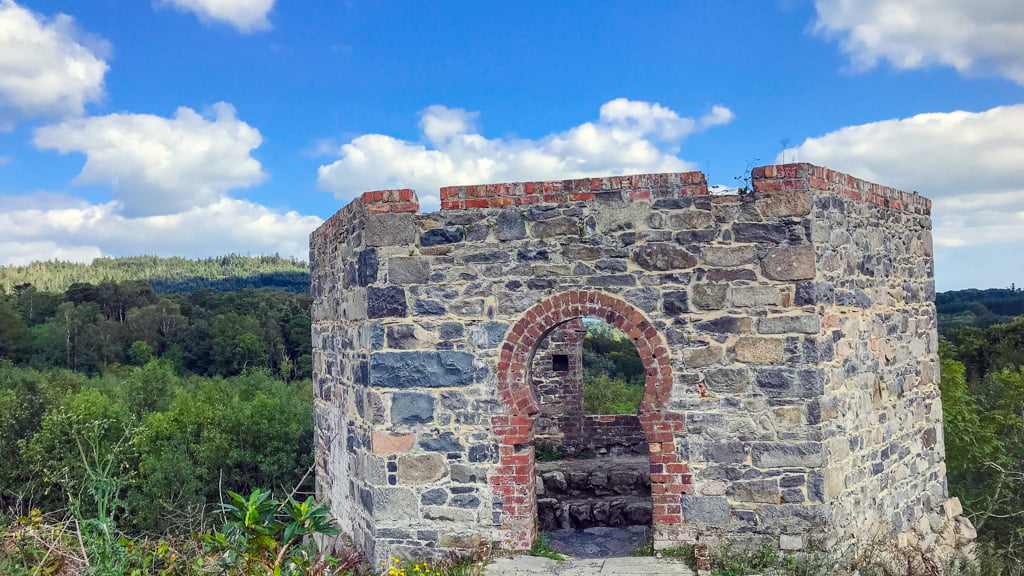 One of my favourite stops, this picnic house was used by generations of the past. It was a meeting point for families and the community to come together and eat while soaking in the view of the lands below. The circular space allowed for lots of guests to gather, while the windows looked out over the beautiful seaside skyline.
Single Track – Hire Bikes in Newcastle
On this trip we chose to stick on the main trail, however, there were a lot of single track options available for riders looking for more adventure. It was so tempting for me to head off exploring, but all this means is that I have to come back with my husband and children!
Viewpoint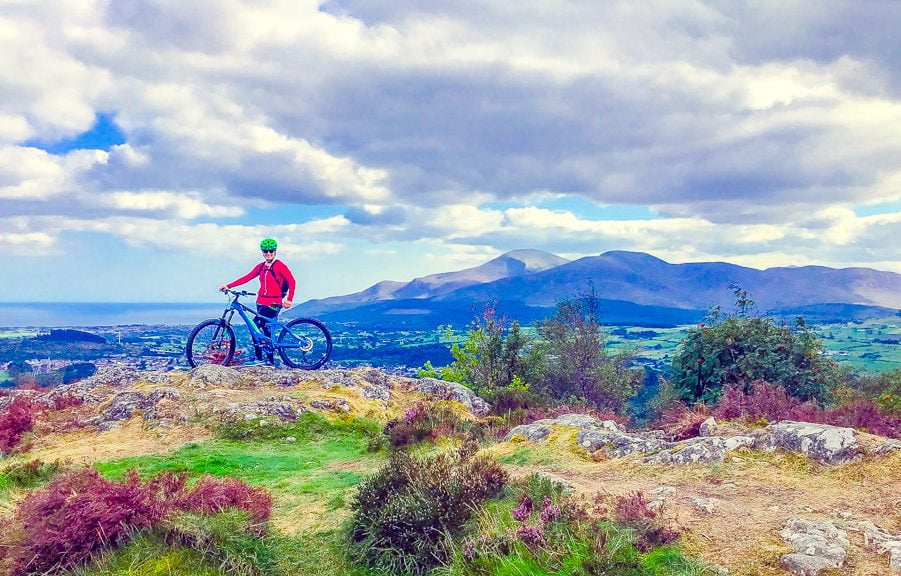 A shorter six-minute climb over a rocky trail brought us to the west side of Newcastle, and views of the stunning Mourne Mountains. Needless to say, we posed for several photos at this stop!
Hire Bikes in Newcastle and Visit the Castlewellan Castle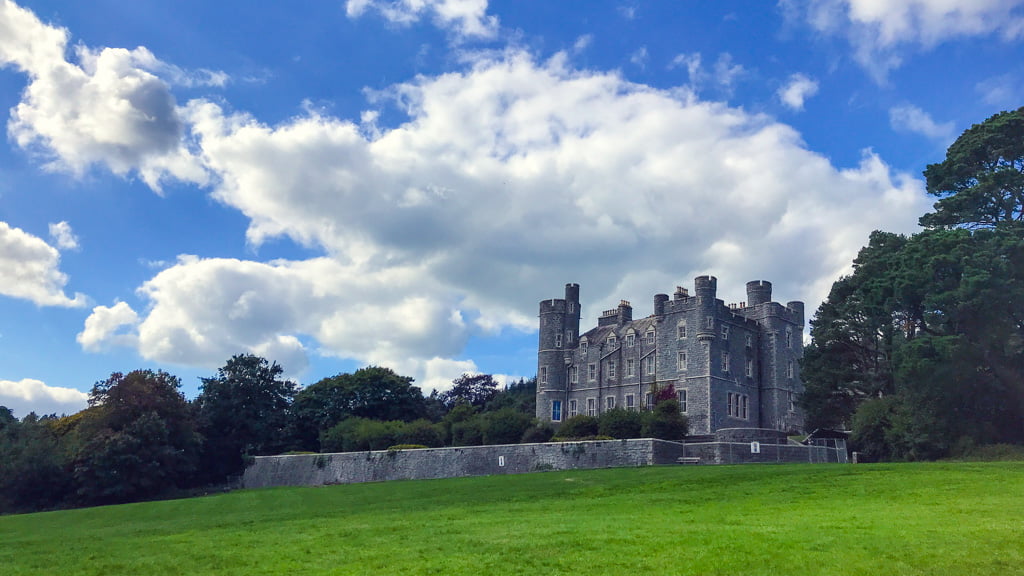 We finished off our bike ride at the Castlewellan castle… just look at this monumental beauty. Can you imagine the history here!?
Interesting Fact: In order to ride E-bikes in Castlewellan Park you need a license, so leave them and home and "hire" (rent) them from Life Adventures.
Where To Stay
The iconic and luxurious Slieve Donard Hotel sits on the edge of Newcastle and is highly recommended. 
Interesting Fact: Slieve Donard Rubber Ducks!
For 28 years, little rubber ducks have been awaiting the arrival of visitors in each guest room. These now world-famous ducks, which you get to take home as a souvenir from your stay, vary in design and are a highlight and conversation piece for guests staying at the resort.
The best way to truly experience Newcastle is to get outdoors and explore it by foot or by bike. There is so much more to see and experience when you get up close this way, and a trip to Newcastle and its iconic coastline wouldn't be complete without experiencing these breathtaking outdoors opportunities.
Excited to learn more about Northern Ireland? Check out these articles for information and inspiration!
Is this a sponsored post?: Yes, but while we were graciously welcomed to partake in this experience by Tourism Ireland, all of our thoughts and opinions are our own.