"A Canadian and a canoe," he said… asking if we were born with an oar in our hand. He was right, Canadians love being out on the water as much as we love hockey… okay, maybe I'm exaggerating, but when given the chance to explore, we jumped on board and headed off canoeing Northern Ireland on the River Blackwater.
John and Eimear from The Mobile Team Adventure were our wonderful local hosts for our canoe tour to the Argory House. After a brief orientation, we were on the water, row row rowing our boat past castle-like towers and fields of green.
Not the typical way to explore Ireland, our canoe tour allowed us to slow down, listen, and learn about the Fermanagh region. Our tour guides capitalized on the scenery to share Irish legends and stories about how Ireland came to be the incredible country that it is today. Being educated and entertained all while exercising our minds and our bodies… heaven!
River Blackwater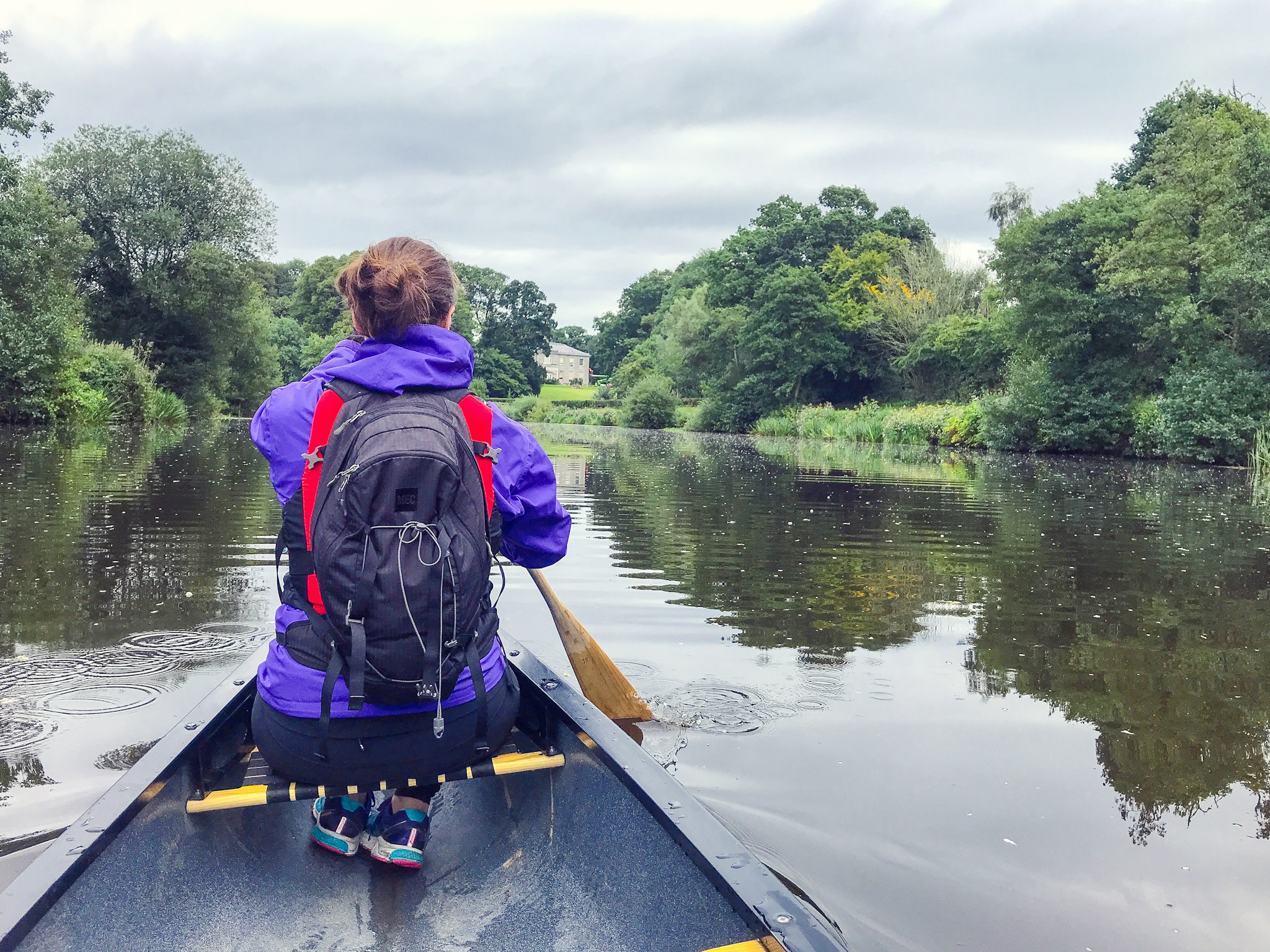 We started our tour in Moy, launching the boats into the River Blackwater. The river flows into Loch Neah, making for a very easy paddle for us as we were rowing with the current.
Practicing Different Strokes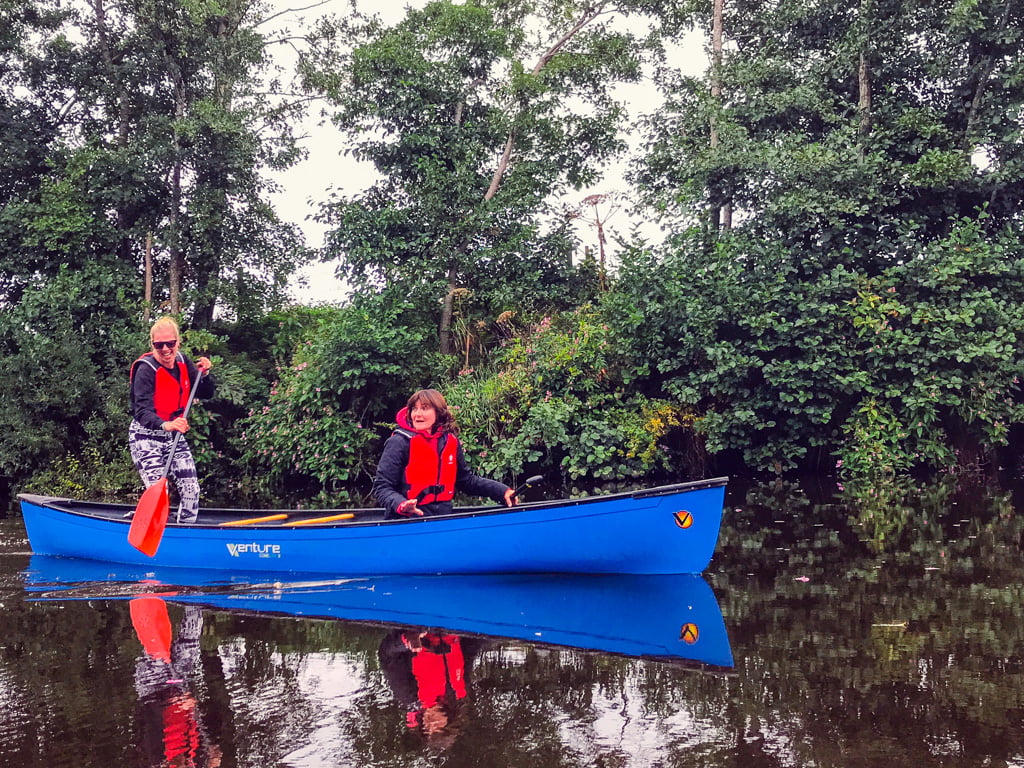 Our guides' excitement for Canadians went tenfold when he discovered that he had paddle strokes to teach us that we had never learned. Apparently, Canadian tourists lean on their J stroke skills, but John introduced us to the skull stroke and gave us time to practice, or rather splash around, and test out our new skills.
Lunch and Learn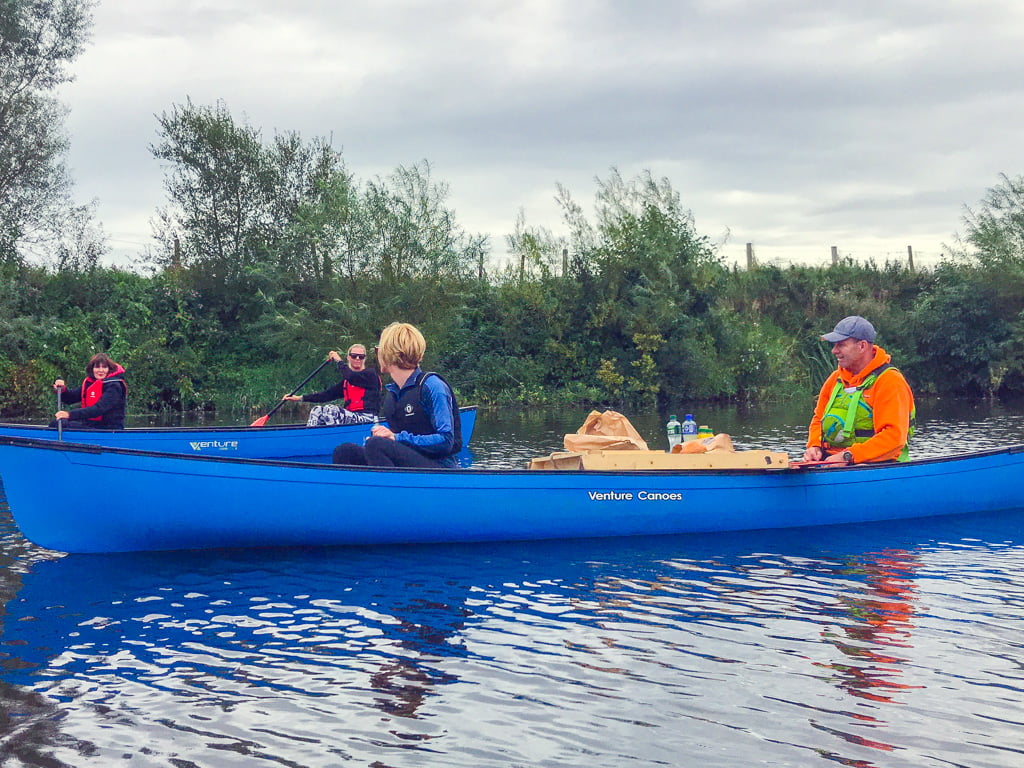 Halfway through our tour, our guides pulled out a bag of treats and set them all out on a small table in the middle of the canoe. We snacked on fresh local pastries, water, juice, and sweets. We tied up together and while we were replenishing, our guides shared some traditional Irish legends with us and taught us about the giants that used to get into fights in the region!
Argory House
After a 45 minute paddle, we arrived at the dock of The Argory House. This 320-acre estate is now run by the National Trust, and we were able to do a tour of the property as well as enjoy lunch in the courtyard. It was perfect to finish an adventure full of legends and fables at a historic destination. A true Ireland experience!
Interesting Fact: Mobile Team Adventure Company runs a variety of outdoor kids summer camps in Belfast every year. They welcome local children as well as tourists and I thought it may be a fun idea to let the kids do a summer day camp one year and allow us to explore the museums and less child-friendly historical sites in the region while they were at camp meeting new friends and learning new skills. Best of both worlds when it comes to family travel!
Mobile Team Adventure specializes in bespoke tours, meaning custom tours suitable for your family. Be sure to connect with them and ask them for their recommendations on what tour would be best for your family or group!
To learn more about Mobile Team Adventure or book your own bespoke activity check out their website.
Excited to learn more about Northern Ireland? Check out these articles for information and inspiration!
Is this a sponsored post?: Yes, but while we were graciously welcomed to partake in this canoeing Northern Ireland experience by Tourism Ireland, all of our thoughts and opinions are our own.