I was 20 minutes into the tour with no easy exits available when we turned the corner to find a hole about 1.5 feet wide…barely big enough for me to squeeze through. This was one of my biggest nightmares, and the adrenaline and panic set in. The Marble Arch Caves Tour challenged me to my core, but I don't regret it for a second.
Located in the National Nature Reserve, the Marble Arch Caves Global Geopark is a UNESCO heritage site. We chose the more adventurous "On the Trail of Martel – Wild Caving Expedition" tour, which was named after Martel, the original explorer who scientifically documented the area in 1865. Guests will need to have a very adventurous spirit, be nimble, and have the ability and willingness to climb and crawl through a variety of terrain. This tour is only offered four times per year or can be booked by request ahead of time for groups of 6-8 people.
Welcome Centre at the Marble Arch Caves Tour
The beautiful welcome centre was created in 1985 and has welcomed over 1.5 million visitors from around the world. In 2001 the Marble Arch Caves, along with the adjacent Cuilcagh Mountain Park, were awarded European Geopark status, and in 2004, Global Geopark status. UNESCO officially endorsed the Global Geoparks program in 2015. 
Gearing Up for Adventure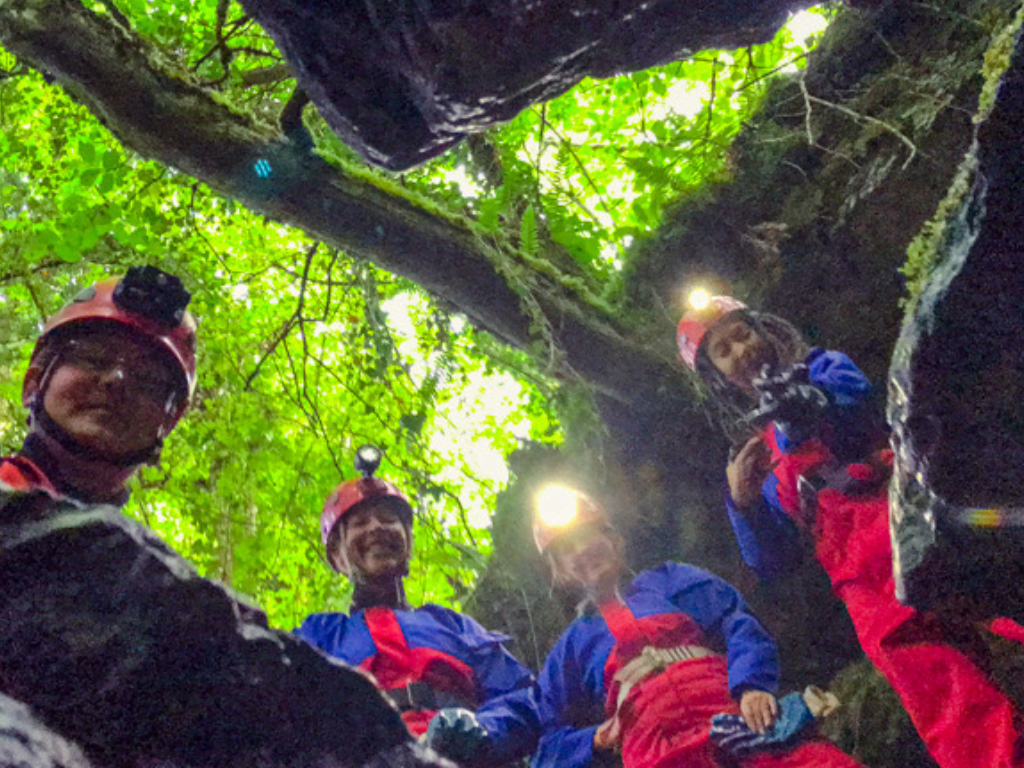 While the general public park takes in the 75-minute Marble Arch Caves tour, we were in for a special tour – the Wild Caving Expedition Tour. This tour is designed more for adrenaline junkies and adventure seekers looking for the thrill and the challenge of hands-on caving. After gearing up in full suits, books, belts, and helmets we were off to the caves.
Treading Through the Forest
Our clunky wellies (boots) made for more challenging navigation through the forest as we made our way through to the trailhead. We arrived in a beautiful meadow with the entrance to the cave nowhere in sight. Or so we thought…
You Want Me to Go Where?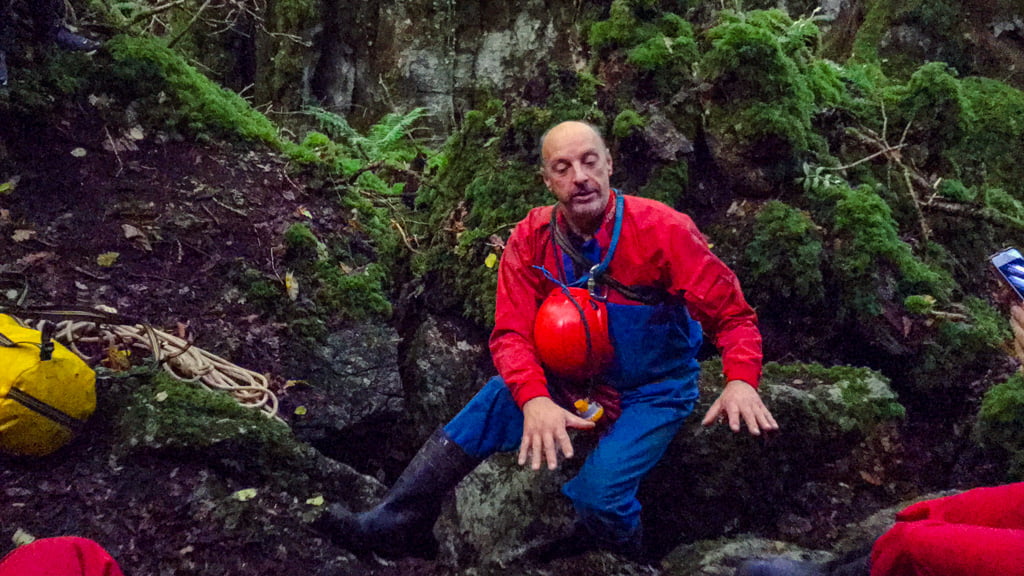 I realized that our guide was sitting next to our entrance, a small cavernous rock opening that would take some navigating to get it to… my heart started pumping, but after having an amazing caving experience with Horne Lake Caves, I was feeling more confident and decided to jump in and be brave. 
Bouldering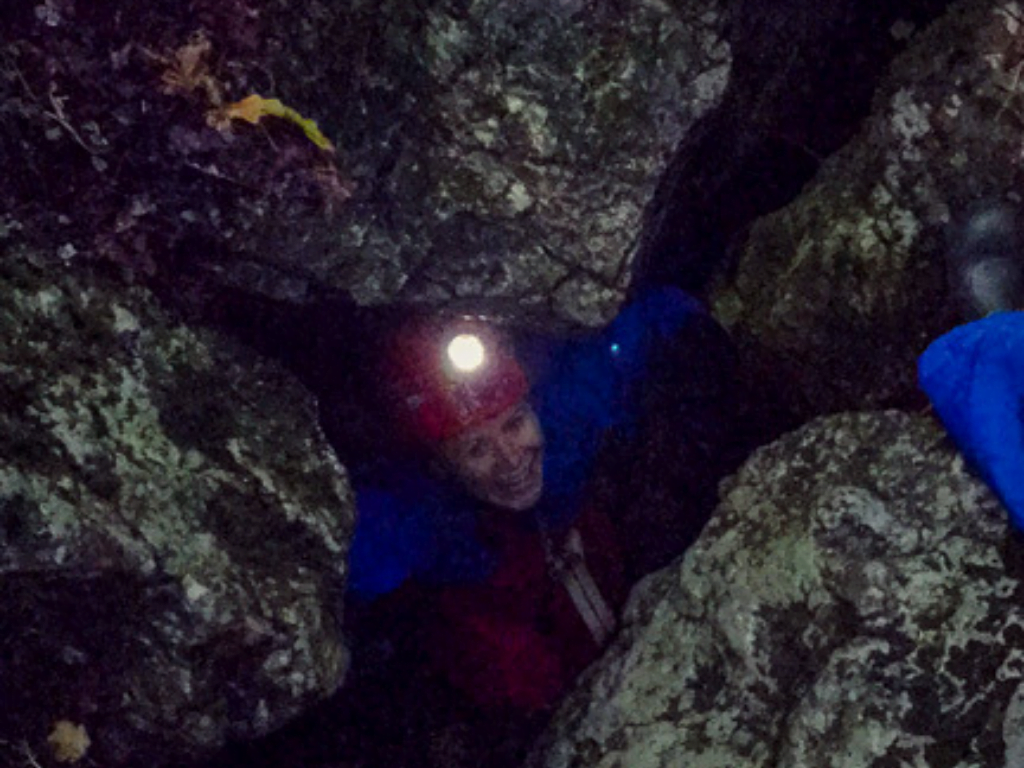 After entering the cave, we were five points of contact bouldering for about 20 minutes. As a child, I was quite claustrophobic (couldn't go in public washrooms, elevators, etc) but wanted to outgrow this as an adult. This was a challenge for me though and I felt uneasy and closed in for this part of the tour, even though it opened up into bigger areas often.
Challenge of the Day
Back to where we began… on the verge of a panic attack. I was faced with a small section of rock that I had to squeeze through, and I mean really squeeze through. I had to close my eyes and take a deep breath to get the courage up to move on. After all, it was truly the only option, but I really wanted to click my heels and be back home. 10 seconds later, I had crawled through that small cavern space and was on my way to the bigger opening.
The reality is that adventurous activities bring you to places where you get to challenge yourself. Where you get to pull yourself out of your comfort zone and overcome obstacles you may not have thought possible. This experience was the perfect example of this and for those willing to challenge themselves, I wholeheartedly recommend it.
Public Viewing Area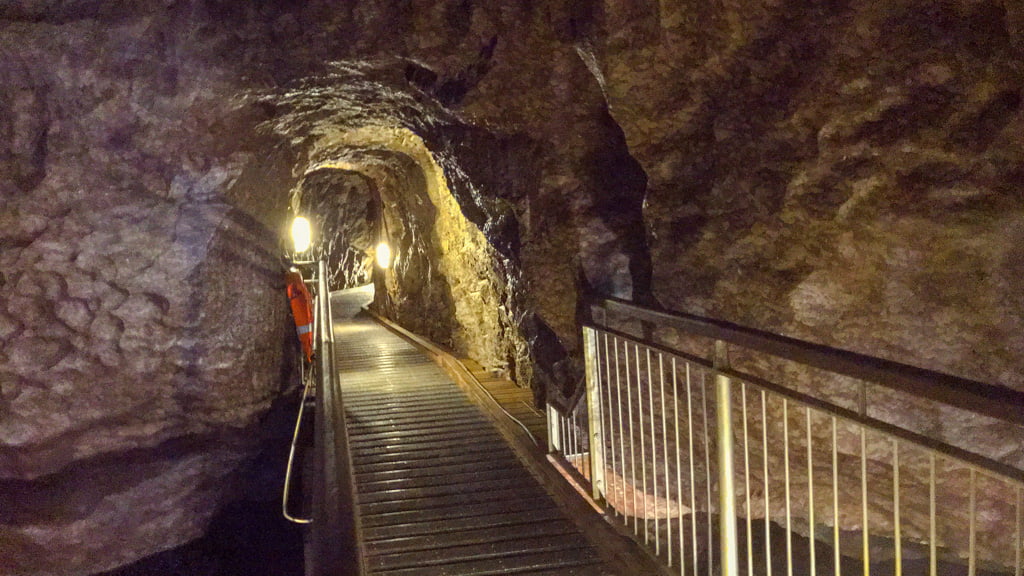 After we exited the private tour section of the caves, we came down to the public tour area which included much more open spaces. Including bridges over the river, lookouts, viewpoints, and hundreds of thousands of stalactites and stalagmites. Here are some of my favourite photos:
Long John Silver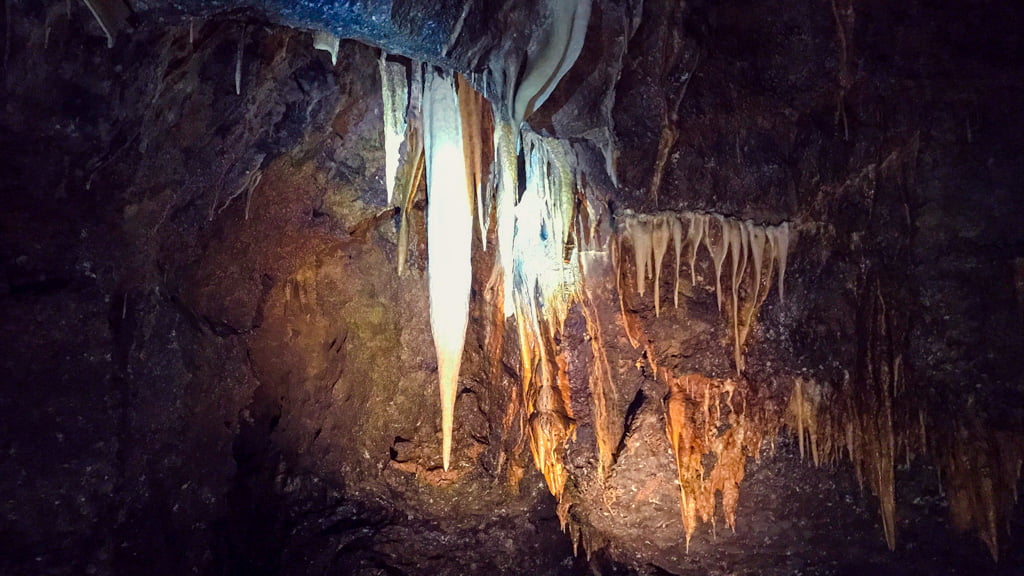 Hanging 1.5 meters down from the cave ceiling, this stalactite is the second biggest one in the cave, and also the second oldest estimated at 150,000 years old.
Picture Perfect Cave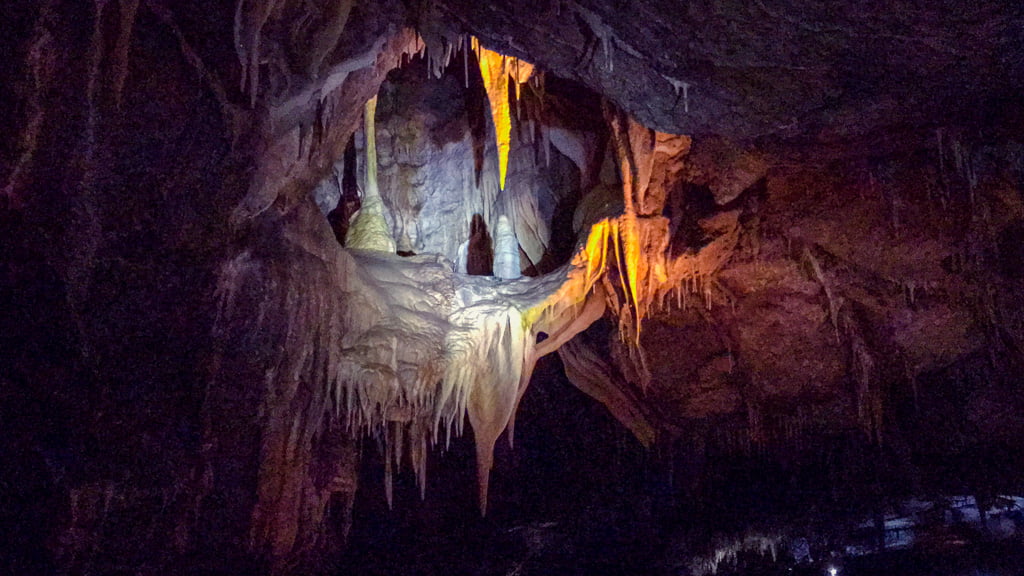 This section of the cave boasts every element that is present in the cave, stalagmites, stalactites, cones, columns, and calcite covered walls. It's literally stunning to see what Mother Nature has created.
Family Friendly Marble Arch Caves Tour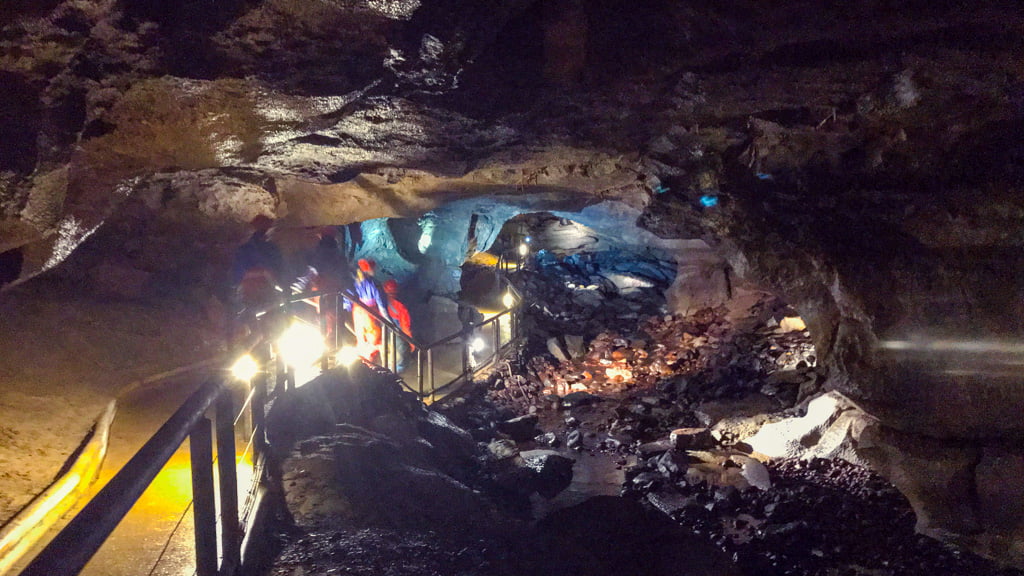 The public tour starts off with a three-minute boat ride down the river and into the cave. There, you'll transfer to cement walkways that take you through the 1.5-kilometre long underground cavern. This tour is perfect for families as the cave is very large, open, and welcoming to all ages.
Team Building at Marble Arch Caves Tour
The thing I liked the most about the tour was the team building aspect. We really had to work together in those very tight spaces to help each other navigate footholds and places to land. It was a lot of fun and a great way to bond.
Child-friendly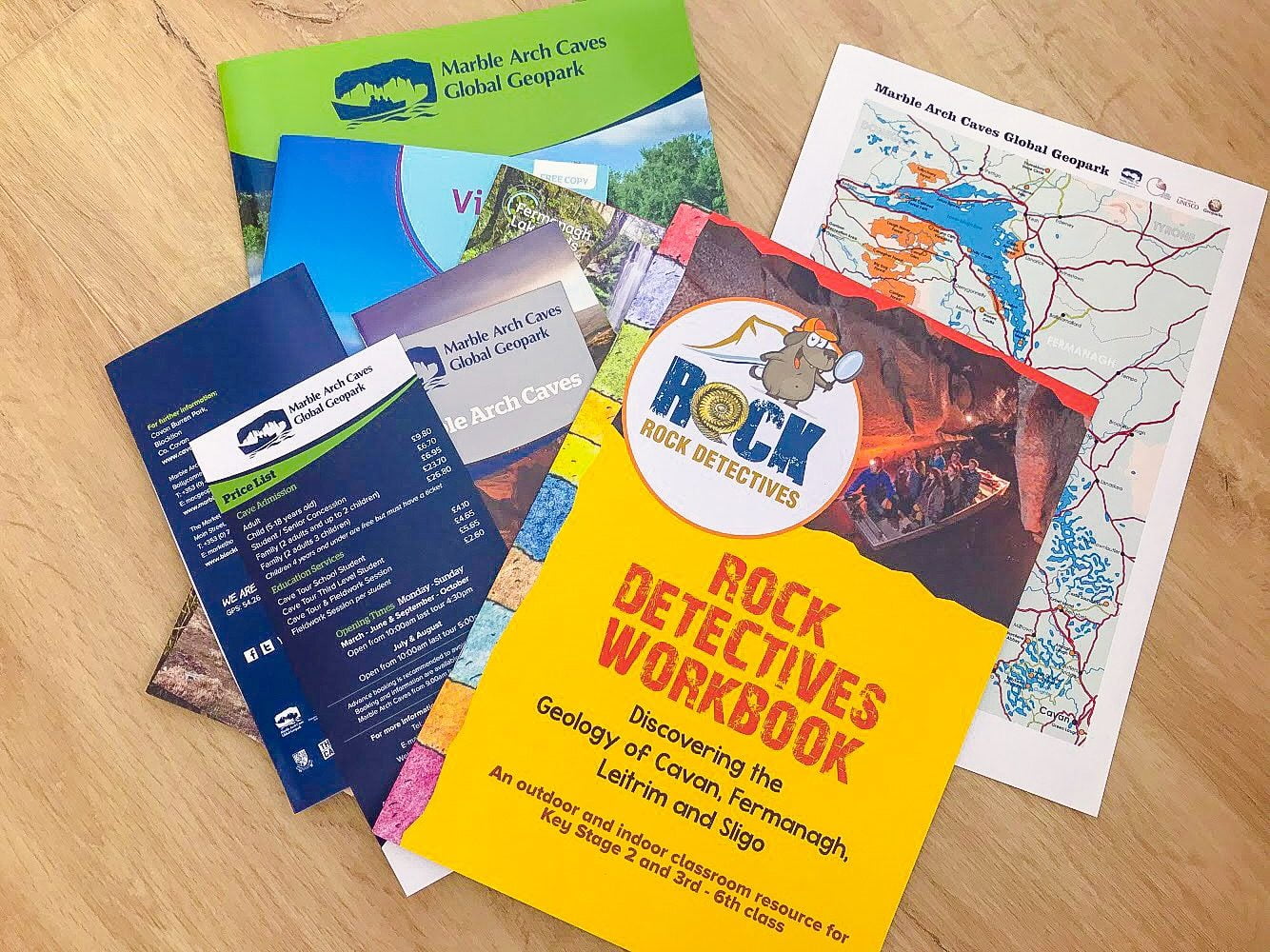 Make the tour more engaging and educational by grabbing the kid-approved Rock Detectives Workbook! Kids will love learning more about the ecosystem that they are exploring and parents may even learn a thing or two as well!
I highly recommend a stop at the Marble Arch Caves Global Geopark. Whether you're looking for a hands-on, underground adventure or more of a family-friendly experience, everyone will enjoy the Geopark and its magnificent features! To learn more or book your own adventure visit their website.
Before You Go:
choose the right tour for your comfort and ability level. If you are unsure about what is best for you, the staff are great at helping you understand the differences and what to expect.

Wear comfortable walking shoes

Bring a sweater

Book in advance to avoid disappointment.
Excited to learn more about Northern Ireland? Check out these articles for information and inspiration!
Is this a sponsored post?: Yes, but while we were graciously welcomed to partake in this experience by Tourism Ireland, all of our thoughts and opinions are our own.