Vallea Lumina is one of Whistler's newest award-winning attractions, and it is like none other. When describing this adventure, it feels inappropriate to call it a 'show' because with this journey, you don't sit back and watch the magic unfold, you become part of the wonder. Here's our Vallea Lumina review!
Ready to Experience the Magic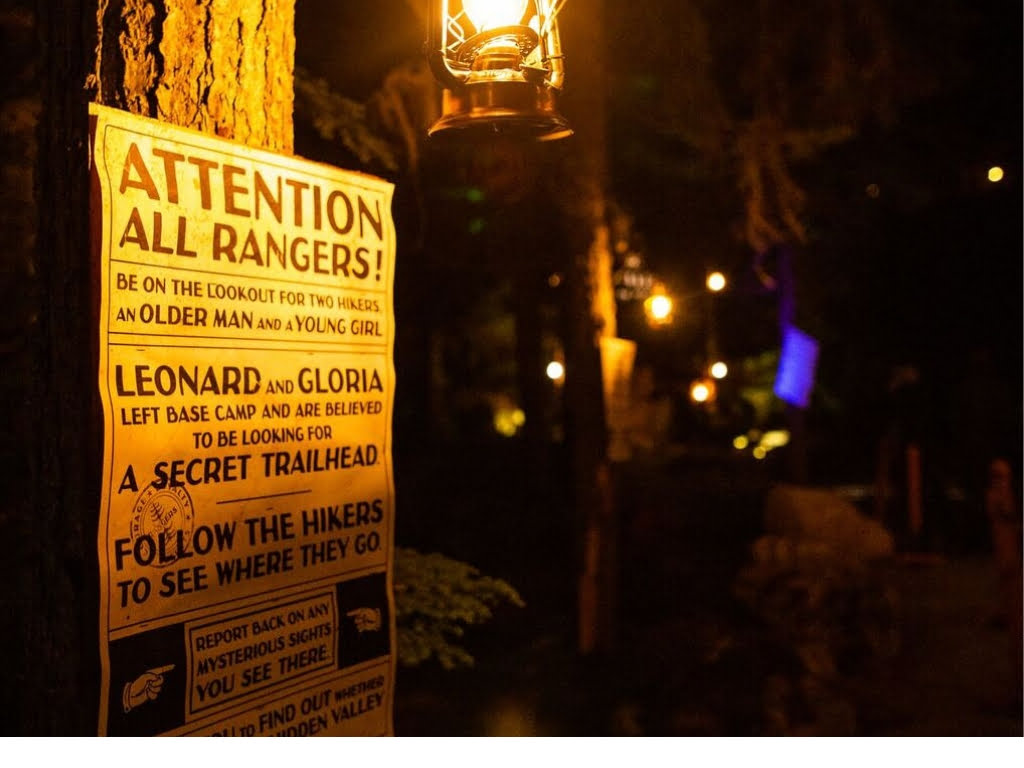 We boarded the bus promptly at 8:30 pm at Blackcomb Village base, at one of the well-signed 'pick up' points, and made our way out past Green Lake to the base of Cougar Mountain. Driving your own vehicle is not recommended, as there is limited parking, and is not necessary. The allocated coaches are comfortable and frequent, so you get to truly relax and enjoy your evening.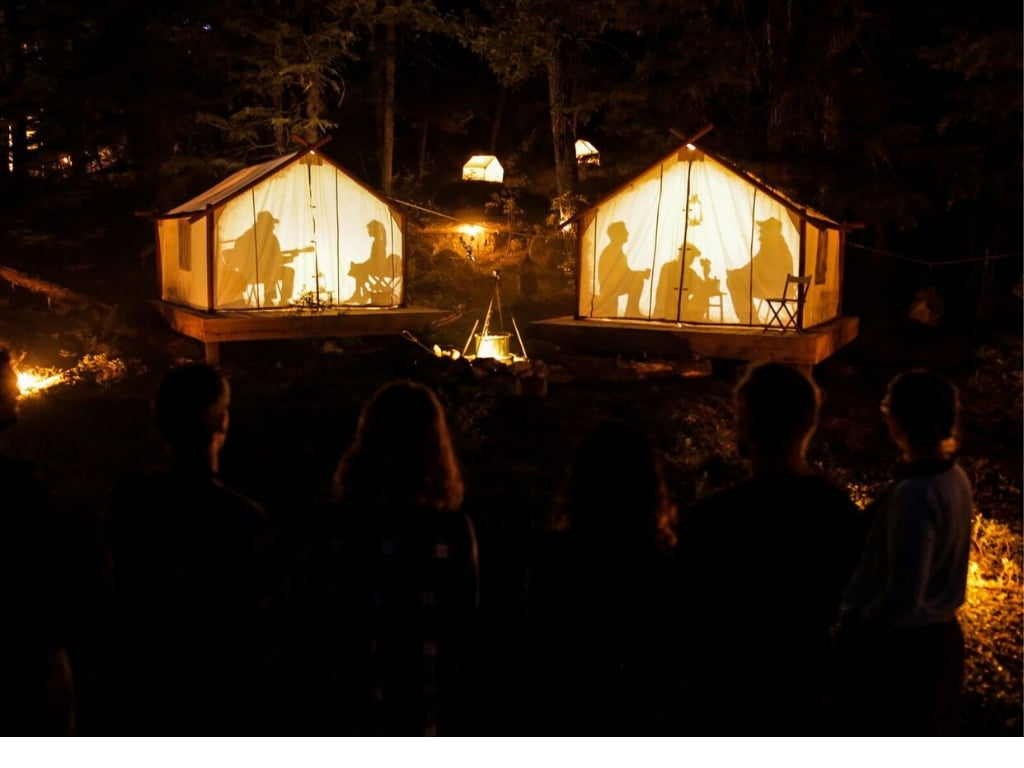 Once you arrive at the base camp, you understand right away that you are in for a treat. The setting reminded us of a pioneer village, complete with fires to huddle around and period storefronts, and dirt walking paths to look at.
The Enchanted Trail at Vallea Lumina Review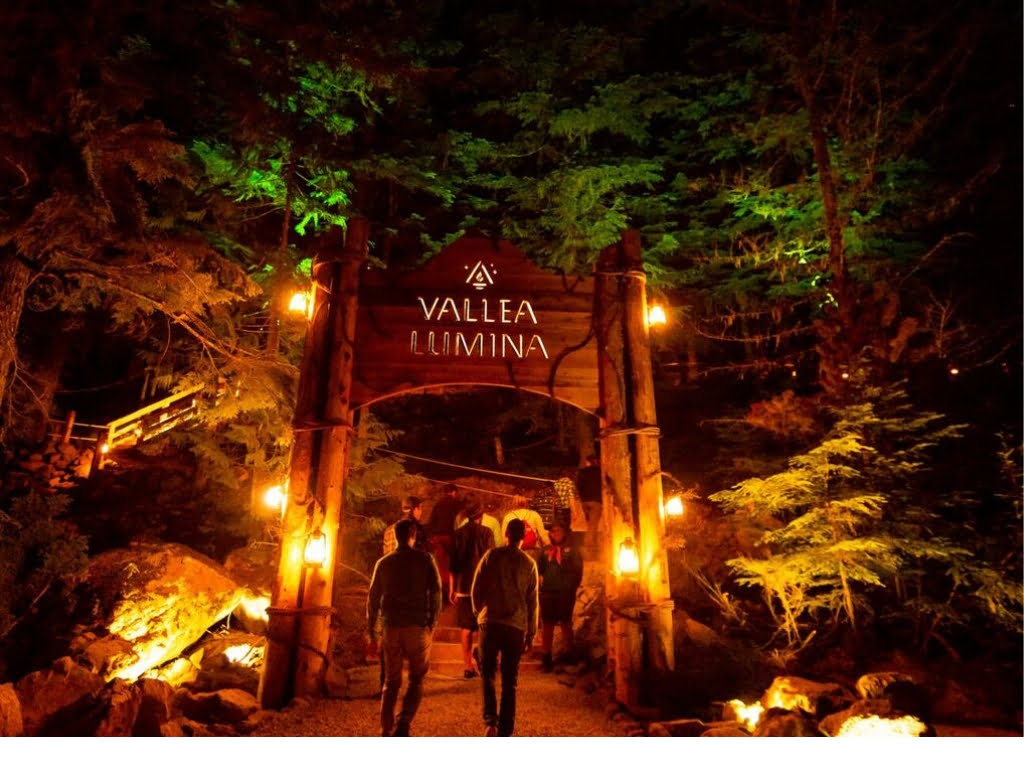 When you are ready, the archway to Vallea Lumina marks the beginning of your journey to enchantment, as you follow along the lantern lined pathways, upstairs and around corners, tracking the traces of two long ago hikers.
A Forest Turned into a Magical Woodland
There were times where the story reminded me of two gold miners chasing their fortune, but instead you feel as though you are chasing wonder and magic.
As you follow iridescent signs, listen to cryptic radio transmissions, and follow the clues of the lost explorers you are taken through a light show that is like no other.
The effects that Vallea Lumina have created throughout their 2 km trail have left me struggling to find words to express the whole experience. There were times when we just stood still and watched the stardust dancing on our faces, trying to catch it in our mouths.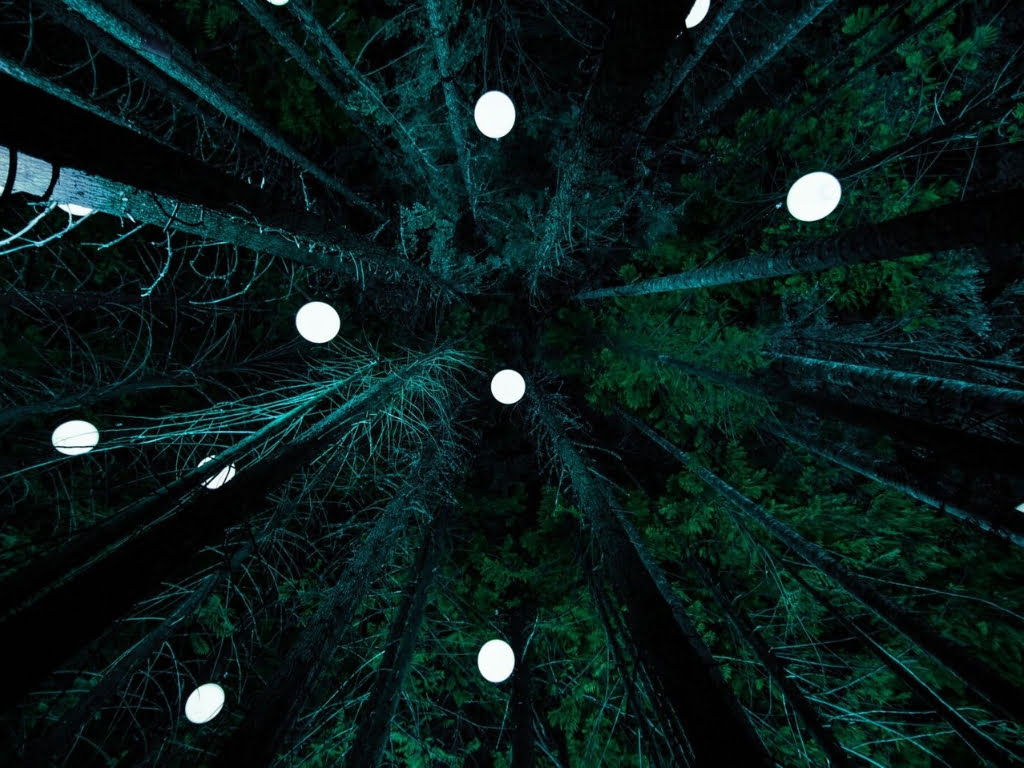 There were times when we came around the bend and were met with magic in the trees. There were times when embers from a fire flew up into the canopy, recreating Whistler legends from years gone by.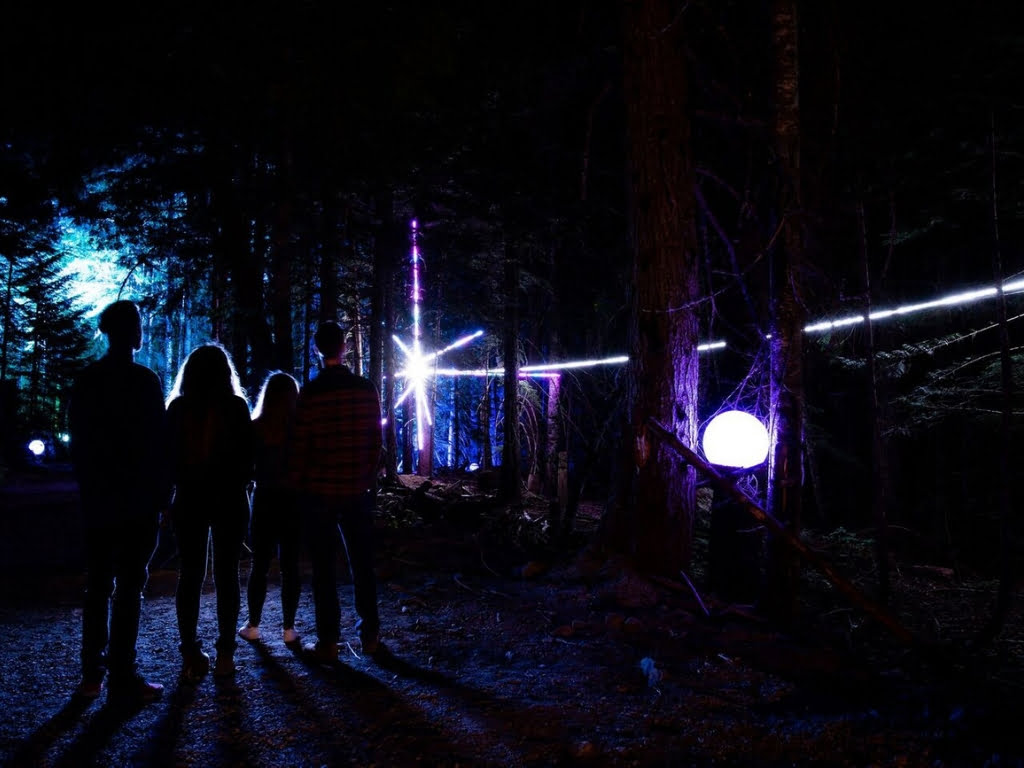 And there were times that we huddled close and just watched in wonderment as enchantment happened all around us.
As we boarded our bus back to Whistler Village, we reflected on our experience talking about what we liked the most and what my kiddos thought was important to highlight. As my youngest simply put it, "It feels like you are in magic Mama."  
Mom Tips:
What to Bring: Warm layers and good walking shoes
Water: Available along the trail
Bathrooms: Use before entering the trail, as there aren't any available until your return
Camera: No flash photography
Pets: No
Length of Time: 1 – 2.5 hours
Looking for more Whistler adventures? Check out these articles.
To the Top of the World… on the Peak to Peak in Whistler
Mud, Muck, and Memories- Why Families Should Experience Whistler ATV Tours
Family Sliding Fun at Whistler Tube Park
Whistler Sports Rentals- Best Bike Rental in Whistler
Is this a sponsored post?: While we were invited to experience Vallea Lumina, all of our experiences are our own.