Looking for a farmers market that is passionate about quality, organic, and locally sourced food? Bedford Basin Farmers Market in Halifax, Nova Scotia is the place for you! They have a wide variety of local produce, as well as eggs, dairy and other European specialty products. They also have a bakery on site, which offers fresh bread and treats. And if that's not enough, they also have a beautiful view of Halifax Harbour to enjoy while you enjoy your treats.
Bedford Basin Farmers Market, Halifax NS
The Bedford Basin Farmers Market is a family-owned and operated business that follows the tradition set by Farmer Clem. Farmer Clem believed in outsourcing high-quality locally grown produce combined with excellent customer service, and that tradition continues on. Bedford Basin Farmers Market is more than a place to stock up on groceries, it's an experience where you get to stroll the aisles, find new local foods to enjoy, stop for a coffee at the cafe, and then soak in the view overlooking the harbour.
European Speciality Corner
While visiting the market be sure to check out the European specialty corner. Inspired by the "rolling hills of Greece" this specialty selection of products includes imported oranges, lemons, and mandarines. For the chef of the house, stock up on the best extra virgin olive oils, balsamic vinegar, a variety of spices, and olives that come directly from the orchards of Mount Taygetos.
Bakery
If you're on a Halifax Road Trip a stop at the bakery is an absolute must. Baked on-site with all-natural and fresh ingredients you'll find bread, croissants, cookies, scones, tarts, and loaves (oh the loaves) that you can stock up on and enjoy throughout your trip. The only problem, trying to decide what to buy, as there are so many delicious options to choose from.
Butcher
At the market, they are passionate about representing the best that Nova Scotia has to offer by providing the finest quality cuts of meat products for their customers. With a focus on naturally raised, local and domestic choices, customers will find a selection of beef, pork, and lamb. Their poultry selection showcases products from farmers who raise their chickens in a free-range, free-run environment with natural and organic diets.
If there is something specific you are wanting for your next meal, be sure to stop and talk to one of the butchers who can customize any of the meat cuts for you.
Bedford Basin Farmers Market Café & Bistro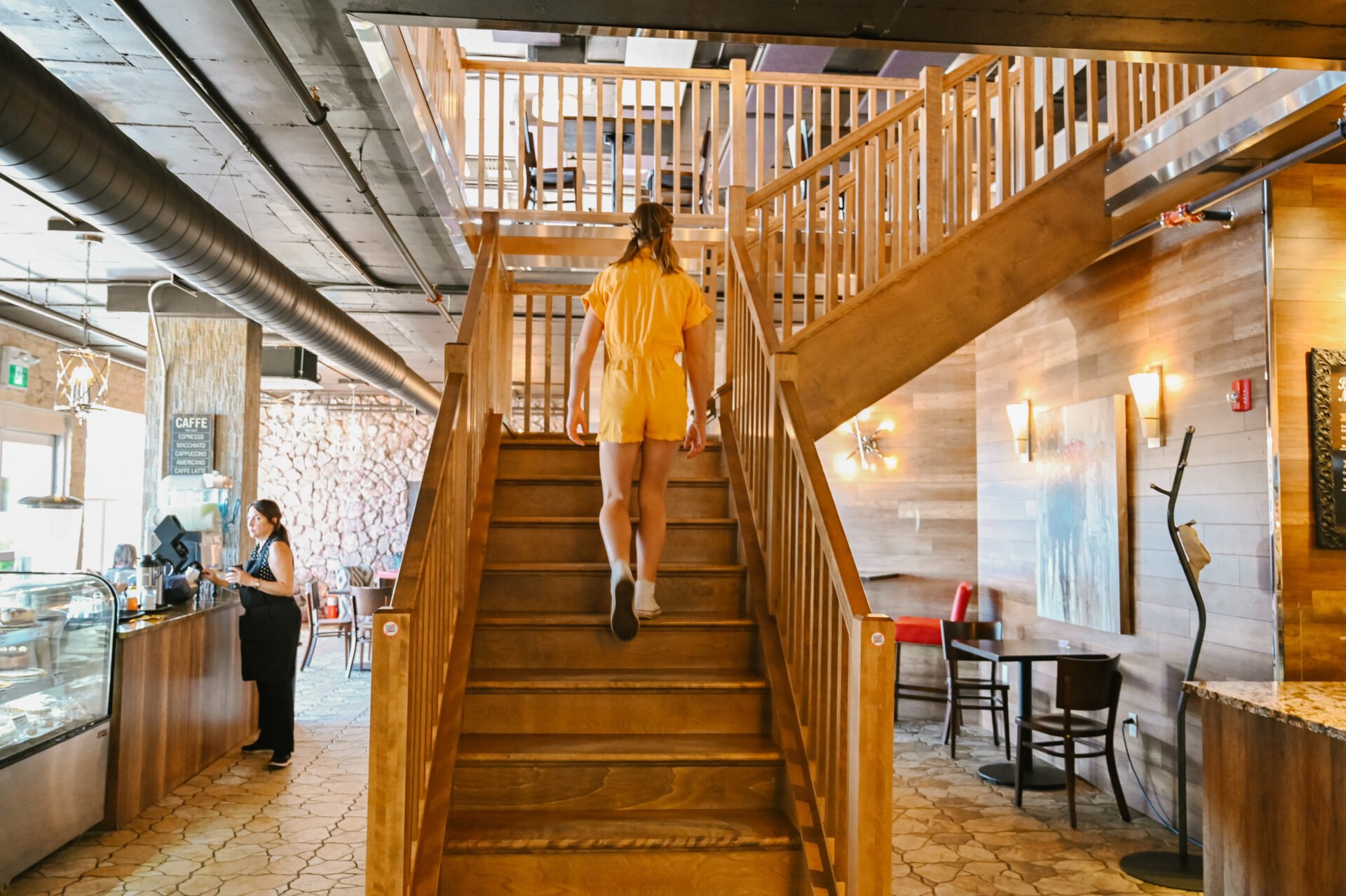 Inviting you to slow down and sip by the sea, the Market Café & Bistro welcomes you into an English countryside-style experience. A large wooden staircase welcomes you upstairs where rustic elegance and modern touches combine, encouraging you to pull up a seat and stay a while. Whether you're just stopping on your road trip or meeting up with friends or family, this is a great place to pick up a meal and then sit down and enjoy.
Bedford Basin Farmers Market Menu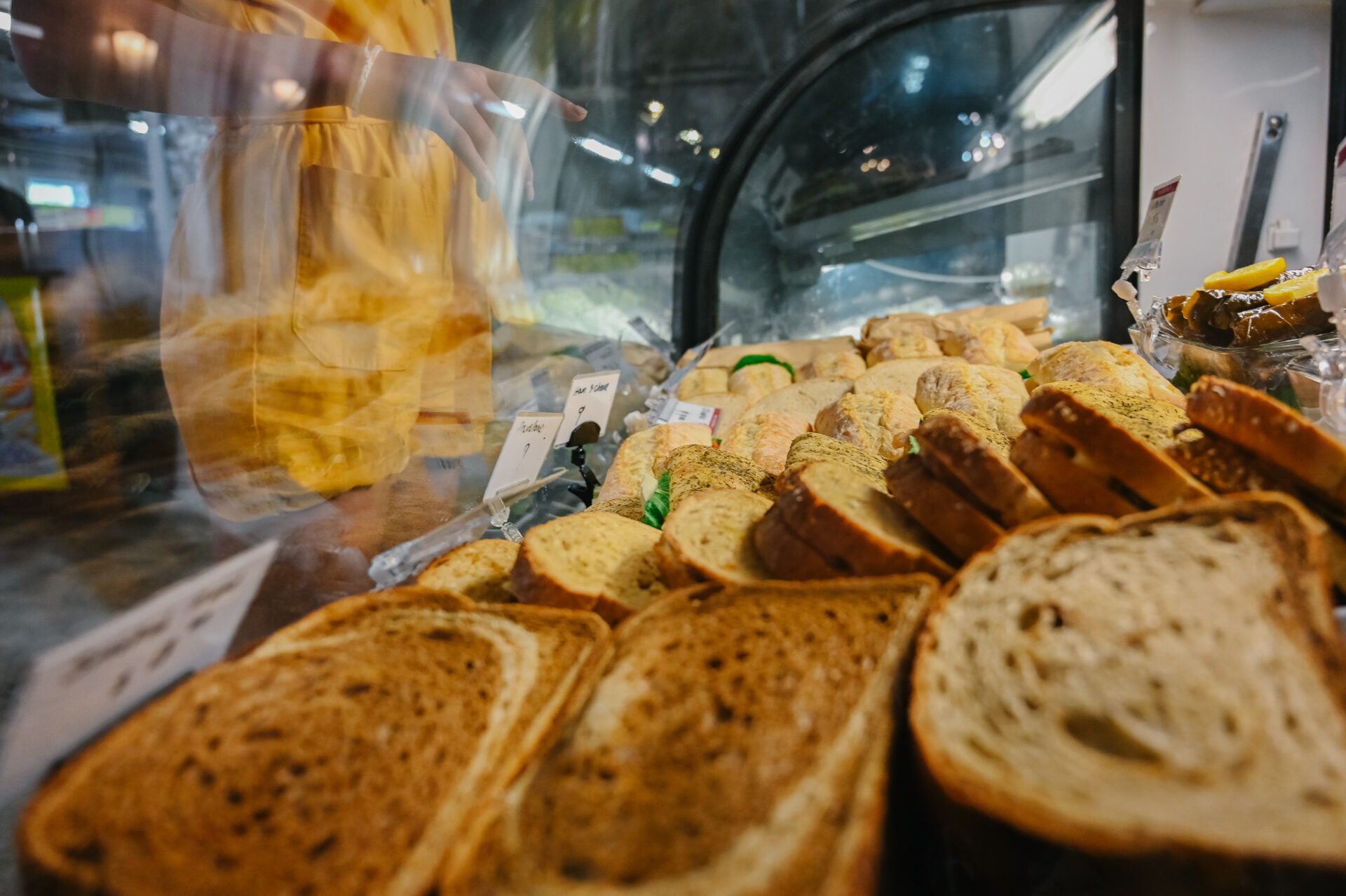 The menu at the market is an eclectic one, offering something for everyone. Their in-house chefs craft everything from scratch using seasonal ingredients, meaning the menu is always changing. Their passion for quality shows with every menu item as they use only organic produce, eggs, grains, flour, herbs, and non-GMO oils.
From oversized gourmet sandwiches that take two hands to hold, to a variety of fresh salads (many with a European twist) to traditional pastries that pair nicely with a gourmet coffee, you could come 100 times and have something different each time.
Does Bedford Basin Farmers Market offer takeaway?
Yes, the market offers those who are wanting to order delivery the option. They currently have UberEats, Door Dash, and Skip the Dishes as services you can use to order your next meal.
Bedford Basin Farmers Market Photos
Bedford Basin Farmers Market photos were so fun to take. We snuck in with our cameras and the staff quickly asked us why we were taking so many pictures! I must have shot 300 photos while in the store, and while I won't make you scroll through all of them, here are more photos from our day at the market to inspire you to check it out yourself!
---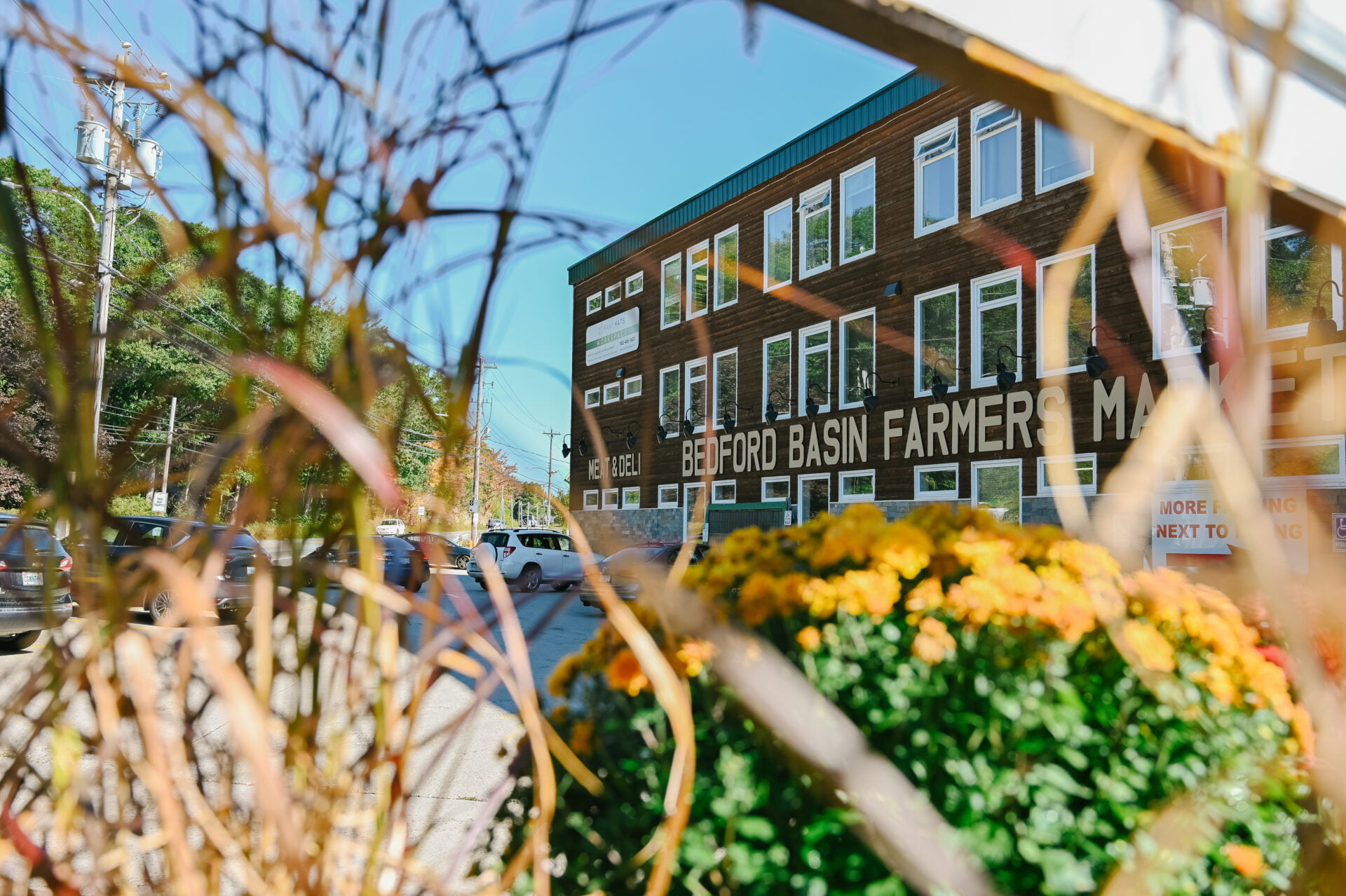 ---
---
---
---
---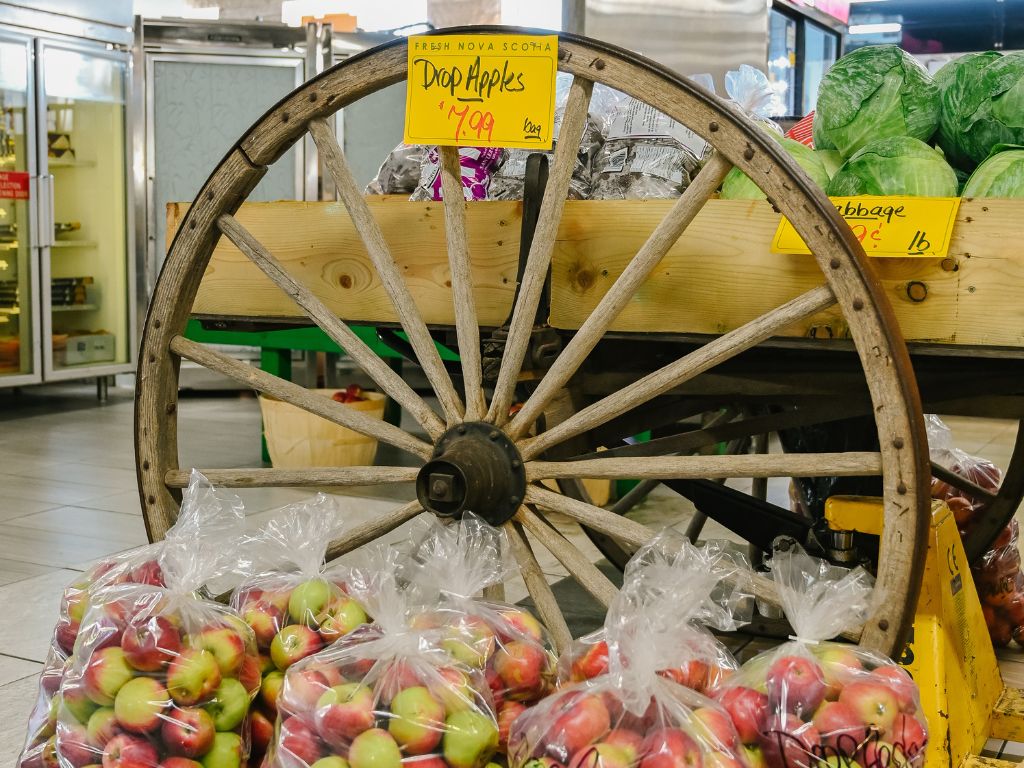 ---
---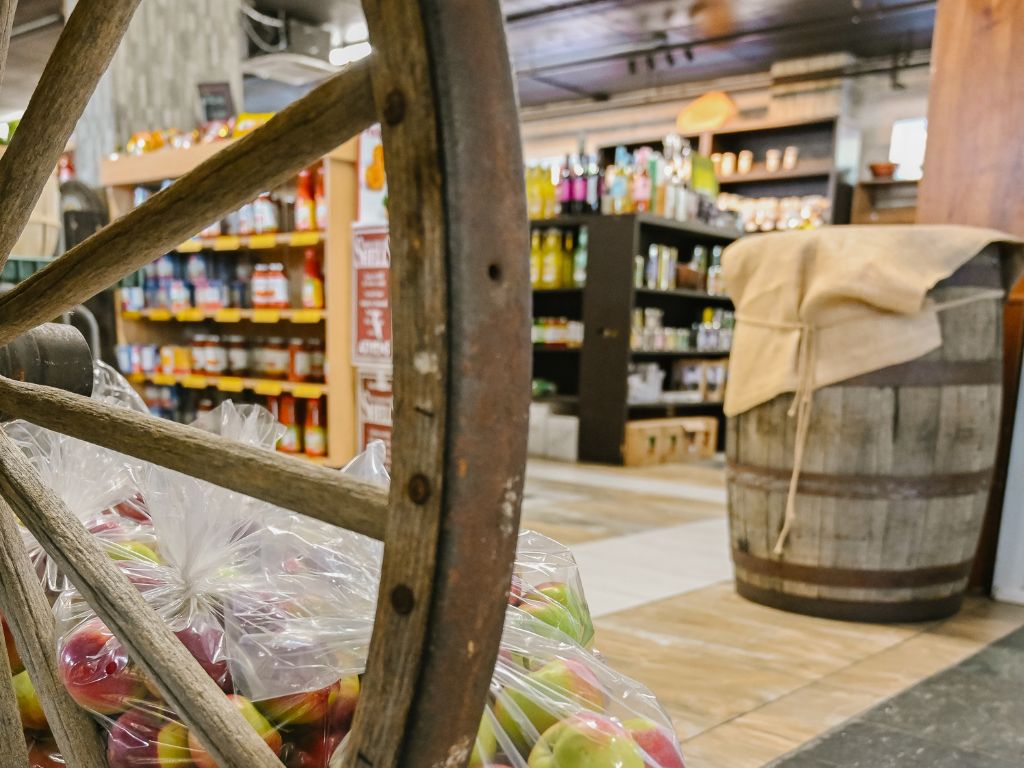 ---
---
---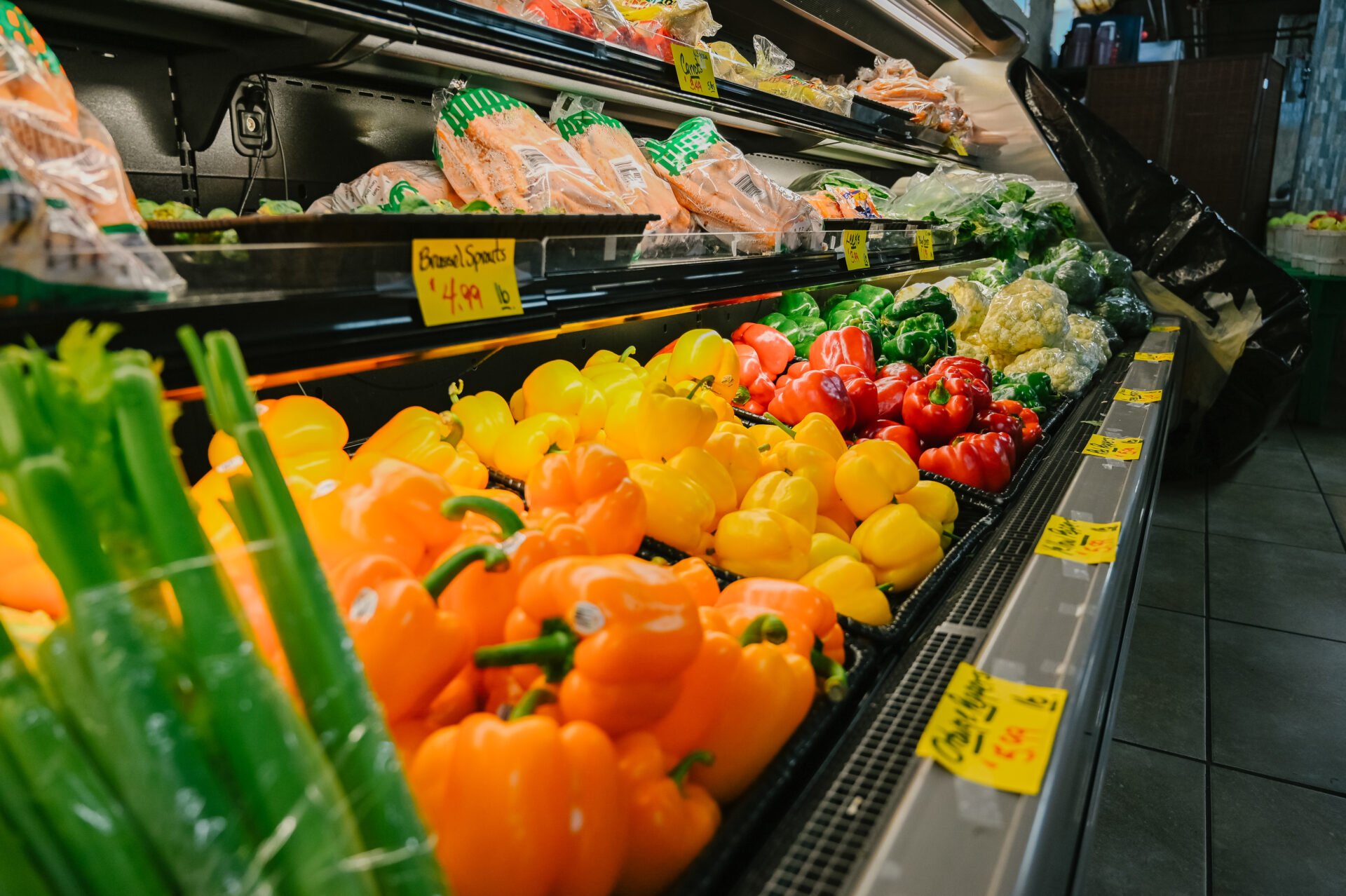 ---
---
---
---
Want more Photos? Here's how to get Social with the Market:
Bedford Basin Farmers Market Instagram
If you're wanting to stay in touch with the Basin Cafe check out their Instagram, which is sure to leave your mouth watering and you planning your next trip to the market!
Bedford Basin Farmers Market Facebook
Whether it's holiday hours, new stock, or showcasing a sweet treat their Facebook Page is a great place to stay connected with the market.
---
Be Sure to Check out these Articles for more Halifax Experiences: