The Quonset stood out on the side of the road as much as the teal VW that stood on guard in front of it. A modern sign mixed among the small East Coast community and we were lured off the road knowing we had to pull in and check out this shop. Lawrencetown Surf Co. was the name and little did we know that we were about to discover what we think is Canada's coolest surf shop.
As travel writers, we have the privilege of surfing around the world. From the icy waters of Ireland's north coast to the warm sandy shores of Australia, to world-renowned surfing in our own backyard that is Tofino, surfing is a family favourite and we always find our way to shore when on the road. From the second we stepped foot inside the Lawrencetown Surf Co. we knew we were somewhere special.
Here are 10 Reasons Why We Think you Should Visit the Lawrencetown Surf Shop in Eastern Shore, Nova Scotia
1. Lawrencetown Surf Co. – Born in 2020
After 25 years of surfing, and a lot of positive pressure from his local community Nico Manos decided it was time to open his own surf shop. While living in an epic beach town, there was nothing that met the needs of his fellow surfers and he "finally" decided that it was time to create something special, and with that Lawrencetown Surf Co. was born. During what was a very difficult year for tourism the store prospered as locals were able to gear up and head out, for many learning the sport for the first time.
2. Community, Conversation and Connection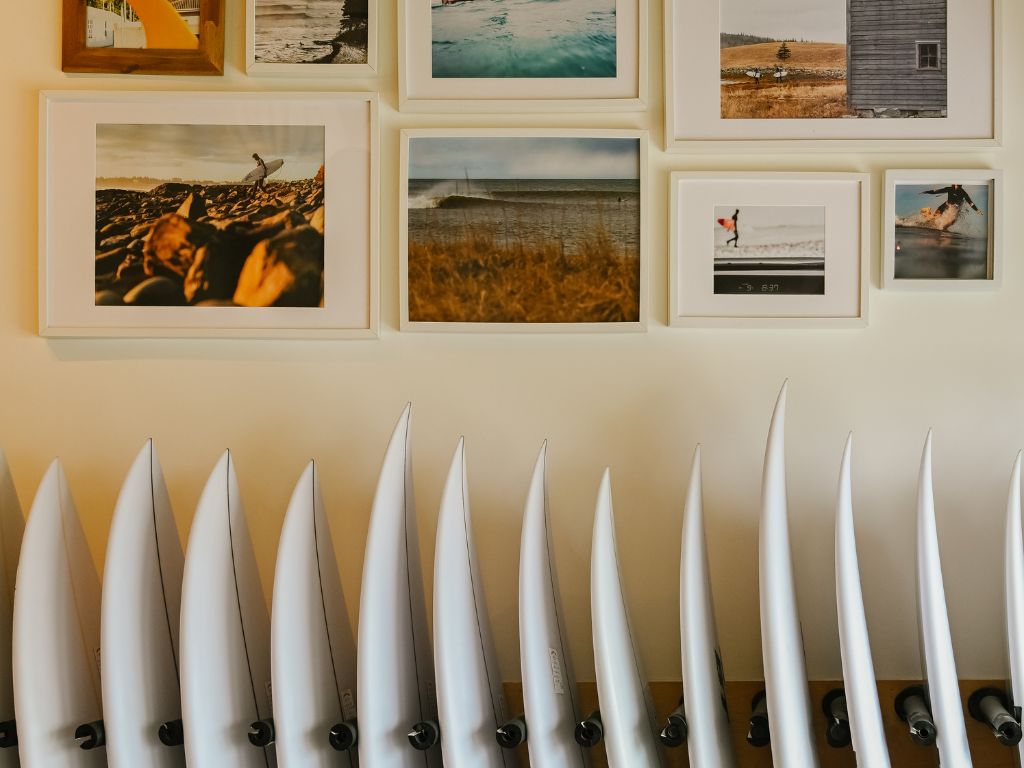 "This shop is meant to be a facilitator of community, conversation, and a meeting ground for knowledgeable guests." Nico Manos, From the moment we first stepped into the store, we felt the warm welcome from the staff and the quintessential surf shop vibes. There was no judgment of whether we were professional surfers or just a mother-daughter duo interested in learning more about the sport. The energy to share their passion with everyone was welcomed and offered great vibes from the moment you walked through the door.
3. Best rentals – Surf Shop Lawrencetown
Whether you're on a quick road trip and want to spend a few hours surfing, or are interested in really getting into the sport and need a long-term hook-up so you can surf regularly, this surf shop in Lawrencetown is the best place to get your gear. With a team waiting to answer your questions, help you get geared up, and talk surf tech (their favourite language) you can be guaranteed that you'll be heading out on the right board for you, which will set you up to have the best surf experience in Lawrencetown.
4. Learning From The Best – Surf Lessons in Lawrencetown, Nova Scotia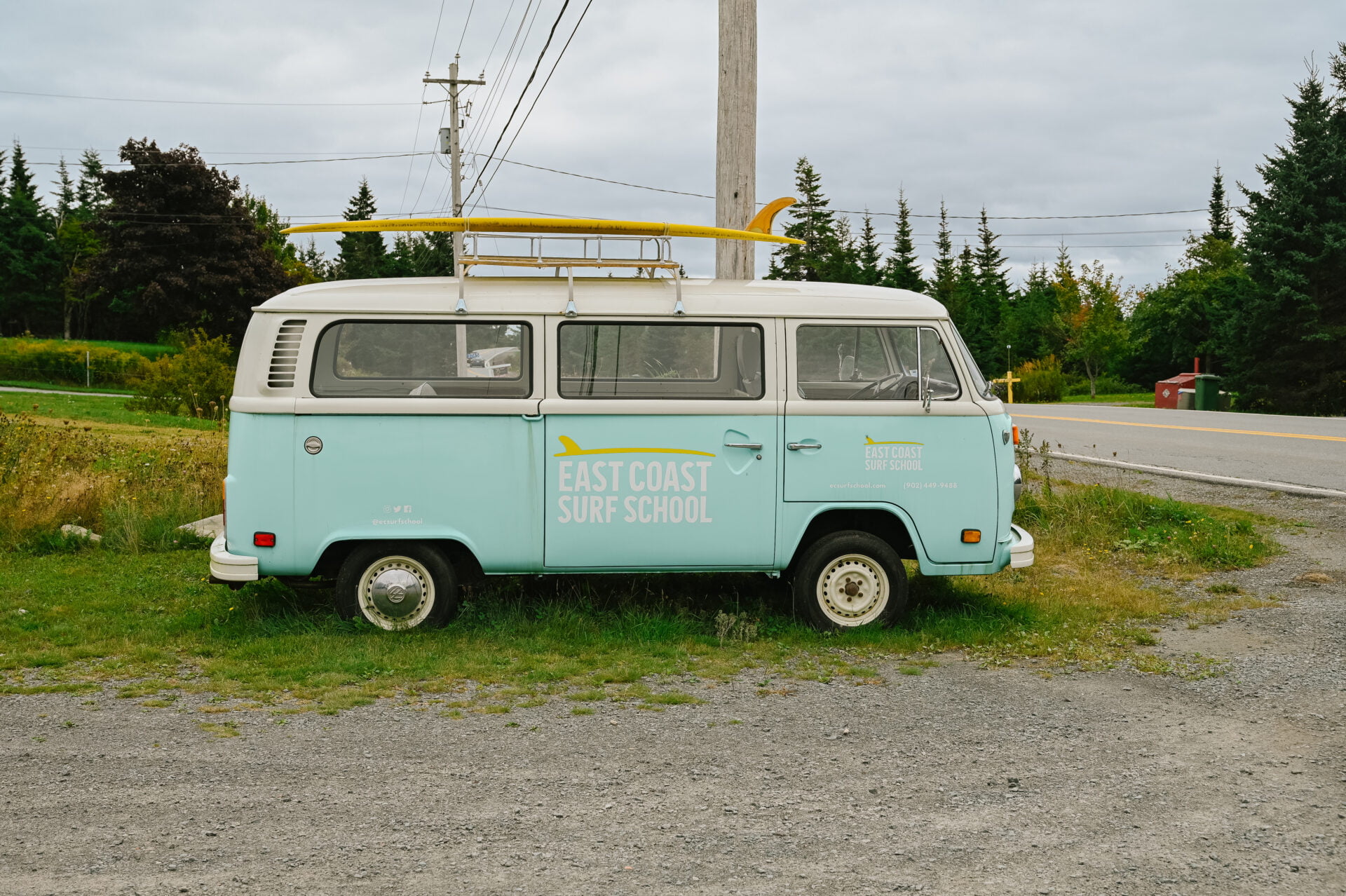 As a family, we have always enjoyed taking surf lessons, and on our next trip to Nova Scotia we will definitely be booking a set of lessons with Lawrencetown Surf Co. Lessons enable kids to cut the frustrating learning curve and hit the surf quicker, while parents can enjoy learning something new while out on their own boards. While most drop-in lessons can be accommodated at Lawrentown Surf Co. if you're planning on heading out during the peak summer season it may be best to book ahead to help you get the exact times and dates you want.
5. Surfer Approved Gear – "If we don't use it, we won't sell it"
Lawrencetown Surf Co is a shop with an extensive range of top-quality gear, a place to compare fins or put a couple of boards up on the rack. They have an attitude that is, "if we don't use a product ourselves, we won't sell it." which demonstrates their commitment to providing nothing but the best for their clients.
6. Stop. Shop. Stay.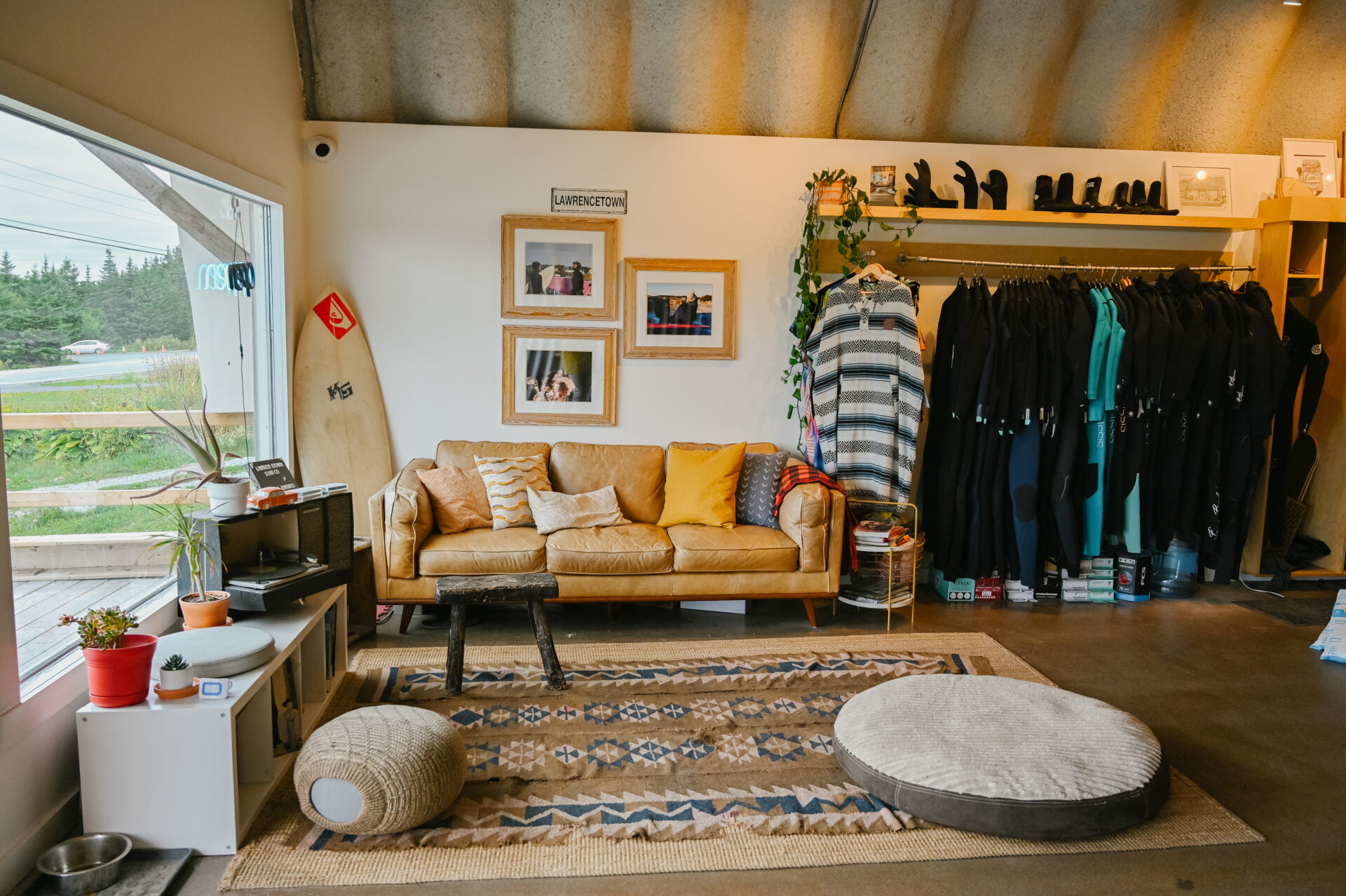 With a keen passion for old friends and new, the design of the store immediately welcomes you in and tells you not to rush your experience. From the cozy living room where you can sit and catch up, to the casual conversation around a board with friends, this isn't a store, a shop, or a company… it's an experience.
7. Merch That Makes An Impact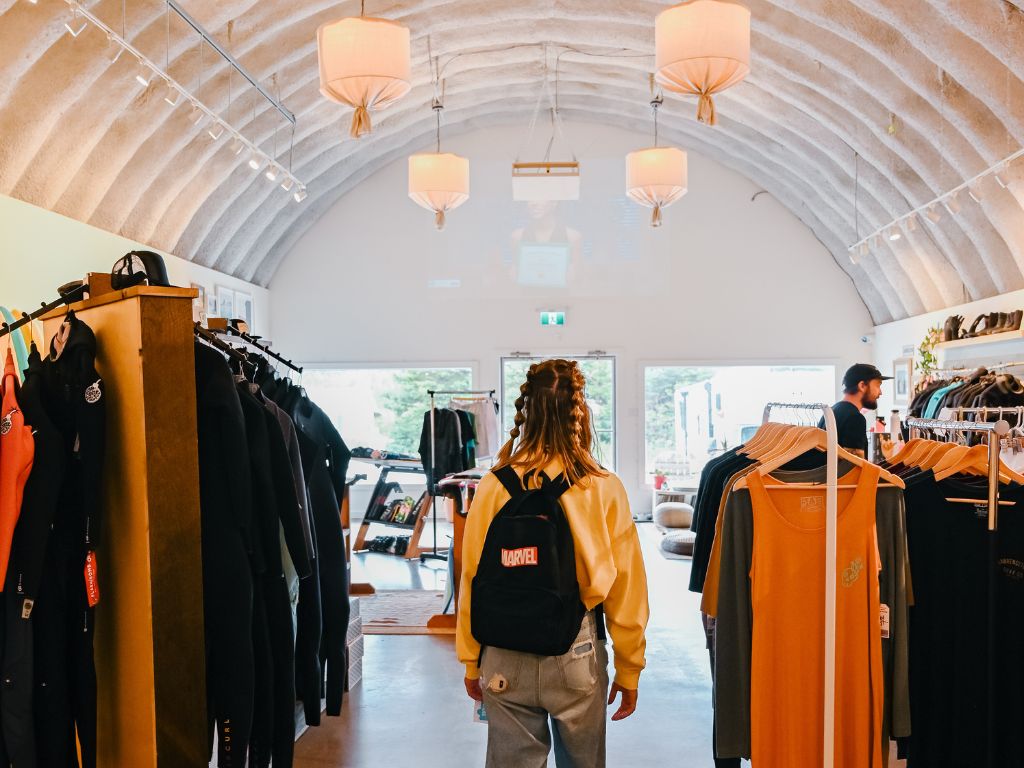 While their cool logo says a lot about the modern look of this business, their innovation goes beyond cool design. This grassroots company gives back to its community as was showcased by one of the t-shirts that they had on hand, "proceeds from this shirt go to support the local skatepark." Business as a force for good? This is a company I can support wholeheartedly.
8. Food For Thought? Scrap That, Just Bring Food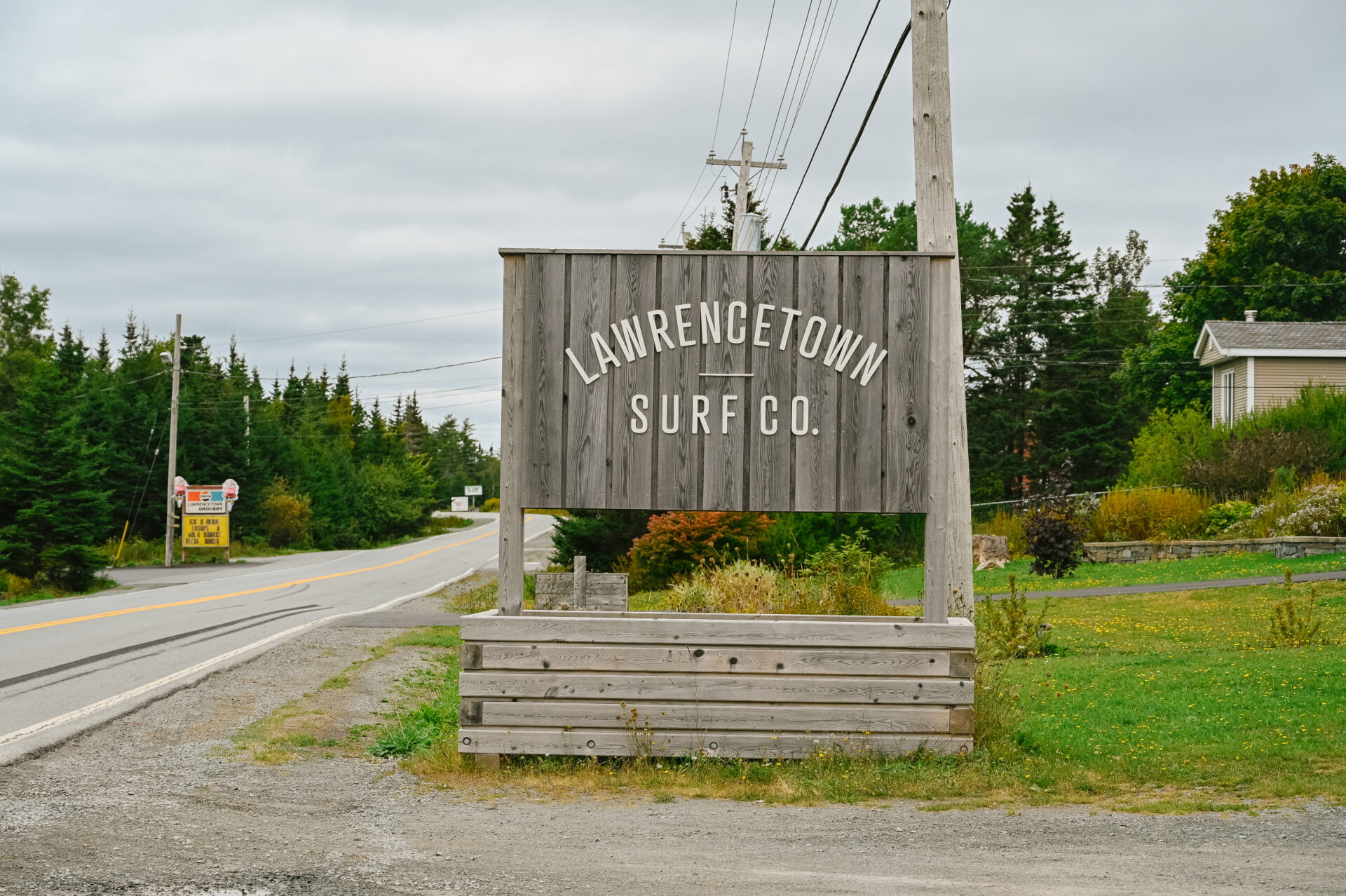 We had pulled up with our RV and were actually on our way to drop it off that afternoon. The timing couldn't have been more perfect as it allowed us to drop off our non-perishable items at their cash register basket which was collecting donations for the local food bank. Something so simple and yet so important, we were happy to contribute and see Lawrencetown Surf Co. showcasing another example of community leadership.
9. Authentic To The Core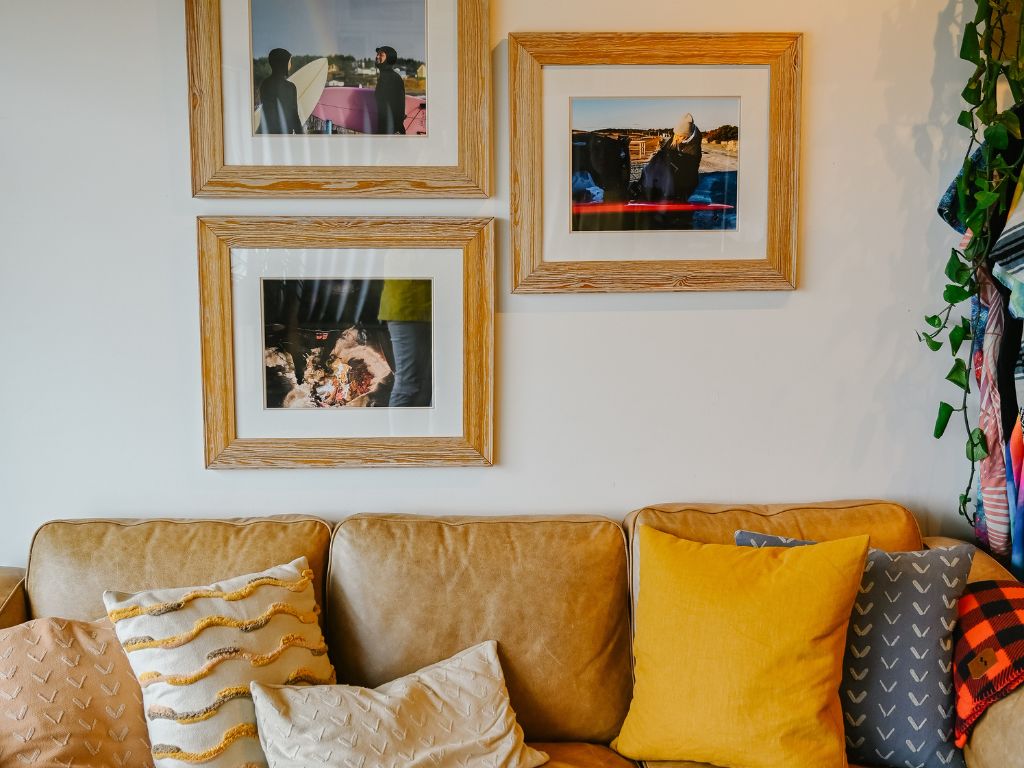 This Lawrencetown Surf Shop is as authentic as it gets. With a shaping bay on site, a legit selection of boards and wetsuits, and some great locally sourced merch, it has all the makings of the perfect shop experience combined with impeccable design.
10. Lawrencetown Surf Shop – Your Next Adventure Awaits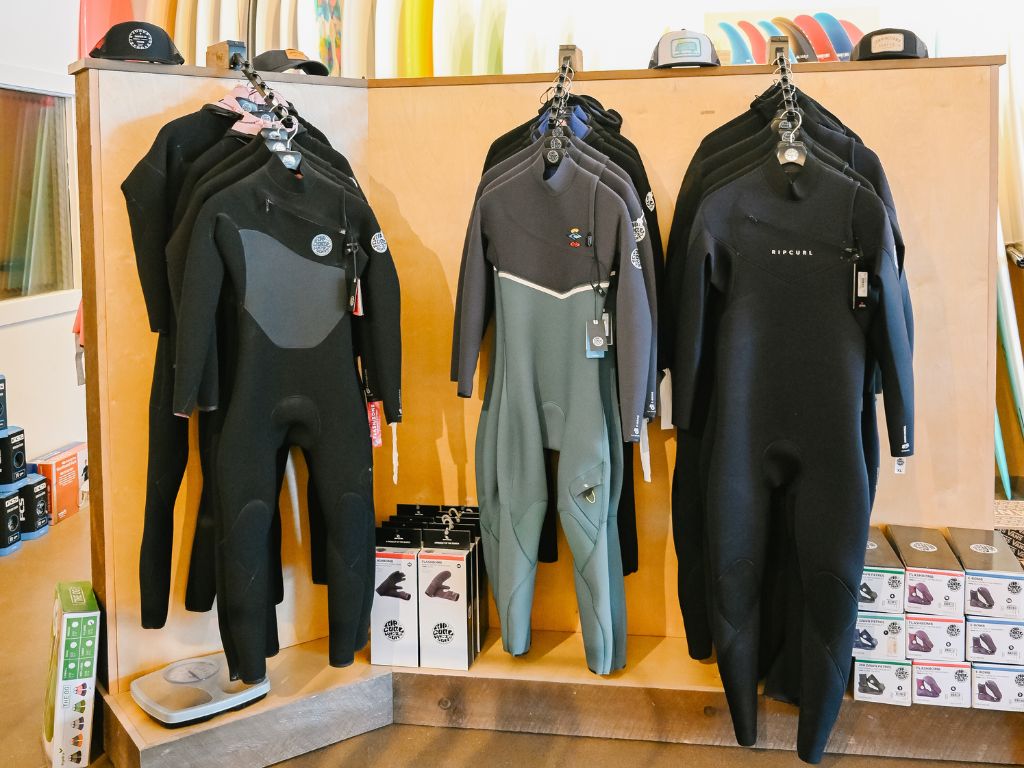 Whether you were planning a trip to Lawrencetown to go surfing or have now found yourself wanting to go to the best surf shop in Lawrecentown beach, you can see we're pretty pumped up about recommending the Lawrencetown Surf Shop. We think this is the coolest surf shop we've ever seen and whether you stop in and support this local shop while driving buy or invest your time and energy into taking surf lessons, we know you won't be disappointed.
---
Want to Learn More About What to See and Do in Halifax? Check out these Articles!