It wasn't until a year ago that I discovered our National Parks. I was introduced to Waterton Lakes National Park and after seeing a few photos I knew I had to go there. Little did I know that it would be a trip that would transform the way we travel forever!
Canada's National Parks are the best of the best of Canada. They represent the protected areas, animals and places that are so perfect, that they need to be forever preserved for future generations. Our National Parks are the iconic places that visitors from around the world drool over, and save up for a lifetime to come and visit. They are all too special places that we take for granted as Canadians…
Until now! If you haven't stayed in a National Park I want to let you in on a little secret. Our National Parks are really the new 5 Star Camping Experience that needs to be on every family's bucket list. Here's why:
Ultimate Instagram Photos
The scenery in our National Parks is world renowned. From glacier covered mountains that reach the sky, to waterfalls that are bigger than buildings, to flourishing forests, and turquoise lakes, our National Parks are the epitome of Canadian Landscape. When our National Anthem says, "Oh Canada" I'm pretty sure they are referring to our National Parks.
Outdoor Recreation Mecca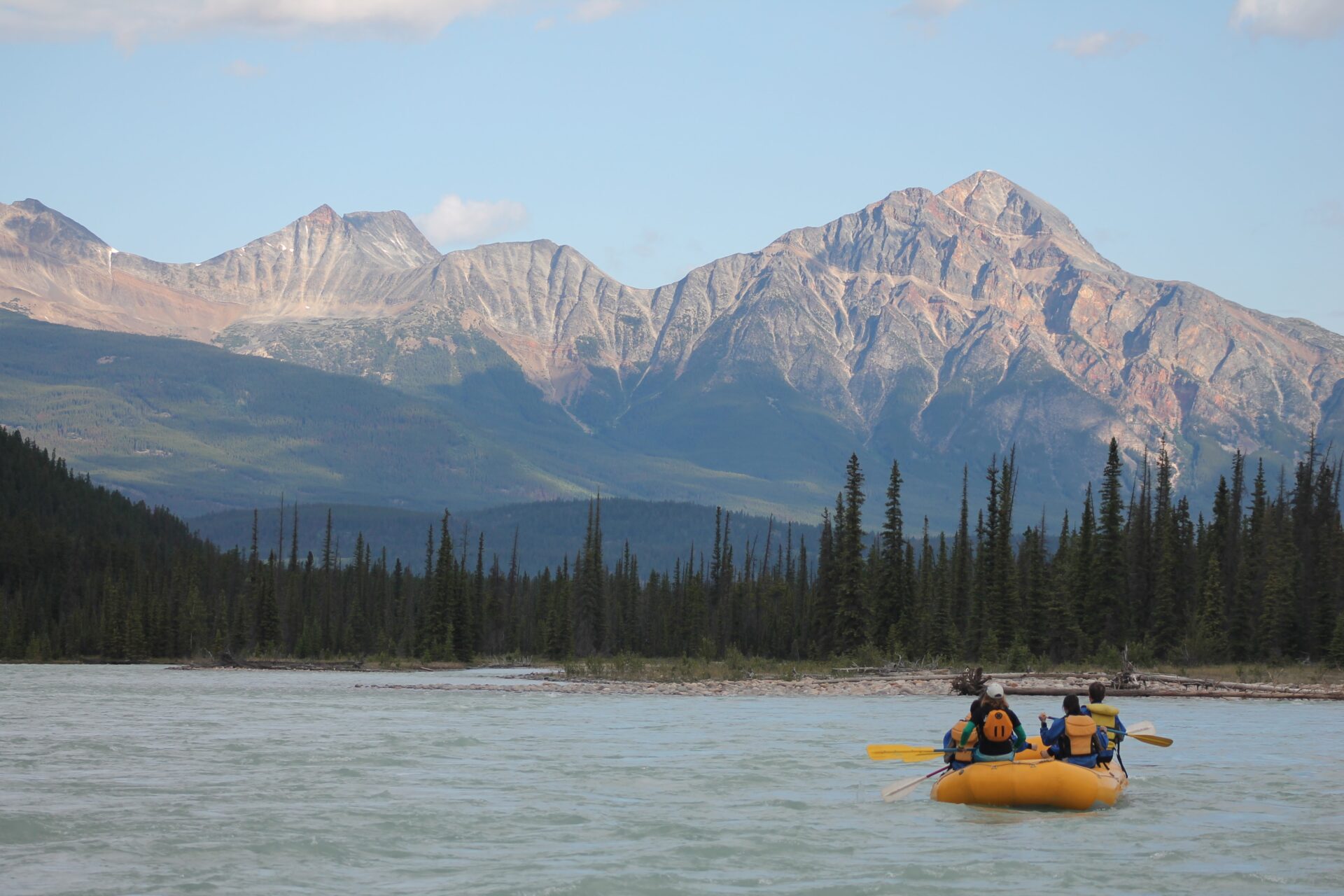 You'll never forget hiking among giant red cedars, or summiting a mountain. How about renting a canoe and spending the day on the lake, or kayaking only to come upon a Mom and her three little cubs. Our National Parks are protected, but also preserved for your enjoyment. Trails are well marked and well maintained to ensure you can access Mother Nature's best work.
Better Than a Hotel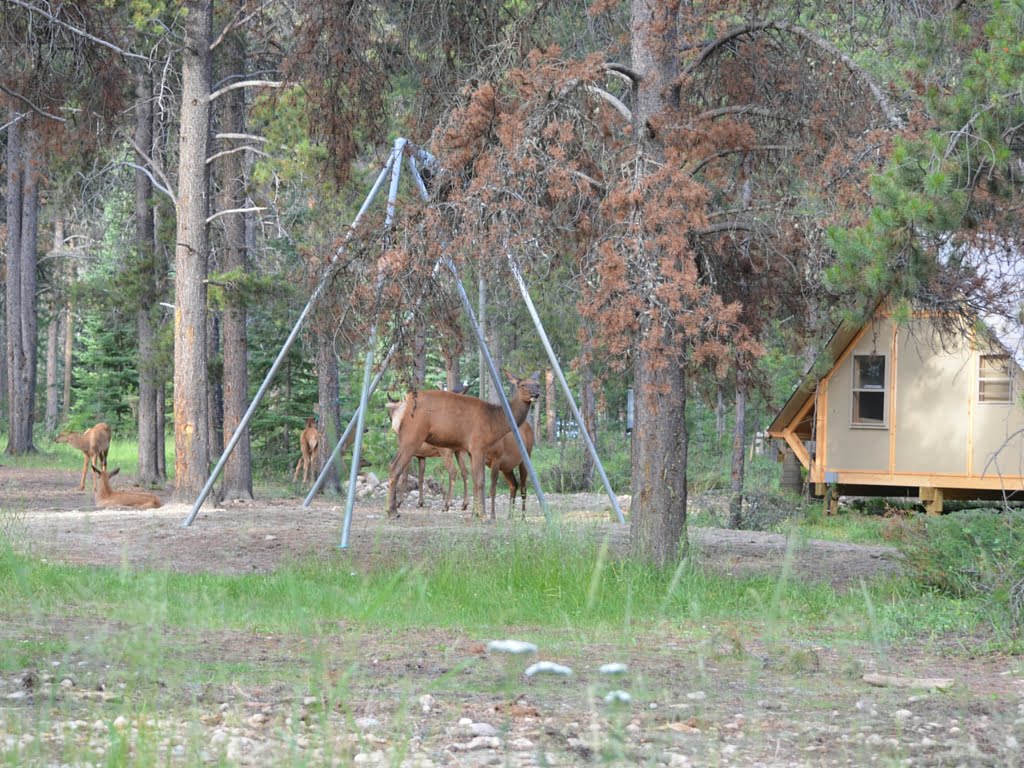 When you wake up in a National Park you get to open your door and immediately find yourself in the middle of a natural oasis. It is common to spend mornings with the locals, and depending on where you are staying that could be a herd of elk, a mom and baby bears, a pod of killer whales, or an eagle flying over to find breakfast for the kids. So I say ditch the hotel and get into the heart of the action.
Accommodations For Every Style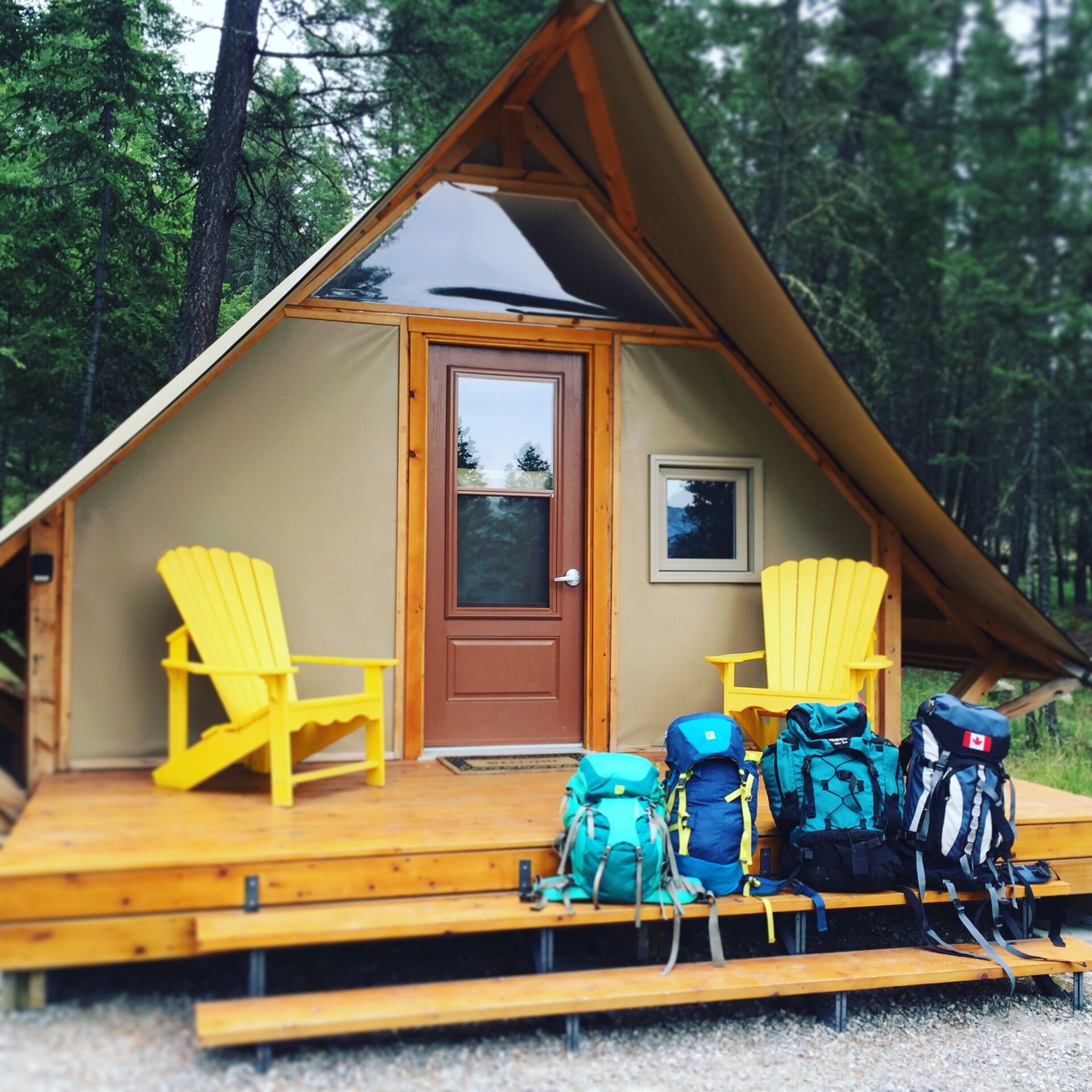 Now that you've decided to skip the hotel you may be wondering what options for accommodations are available. We recently discovered oTENTiks, which are half cabin, half tenting options in some of our National Parks. These clean and cozy weekend homes were a great way for us to camp, all while being a bit more comfortable and sheltered then our tent.
The kids loved that there was a bunk bed, we loved that there were six inch mattresses to fall asleep on! The otentiks are very large and have an inside table for coloring and crafts (No food allowed inside). Some come with heat and lights and others you have to be prepared to stay a bit warmer if it's cool outside.
They cost approximately $100 per night, which for a private cabin in the middle of a National Park we thought was a steal of a deal!
If you prefer to bring your own cabin via RV there are camping spots available. If you want to tent, they have drive in and walk in spots too. Or you can be really adventurous and head to the back country and backpack through the parks. Whichever way you choose to stay, you'll have an amazing time!
Programming Beyond Expectation
Our National Parks come armed with Parks Interpreters. These passionate and educated staff members dedicate their time in the parks to helping you learn more about your surroundings through a variety of hands on, entertaining and engaging programs.
We've been able to enjoy aboriginal craft making inside a tipi, eco -system jenga, life theatre and puppet shows, hands on geocaching workshops, tipi building, drumming sessions, interpretative walks and guided hikes, and even action filmmaking.
The quality of the programming far exceeds any expectations I would ever have… but I haven't mentioned the best part… it's all free! I also strongly encourage children to complete the Park's Xplorer program.
Campfires and Community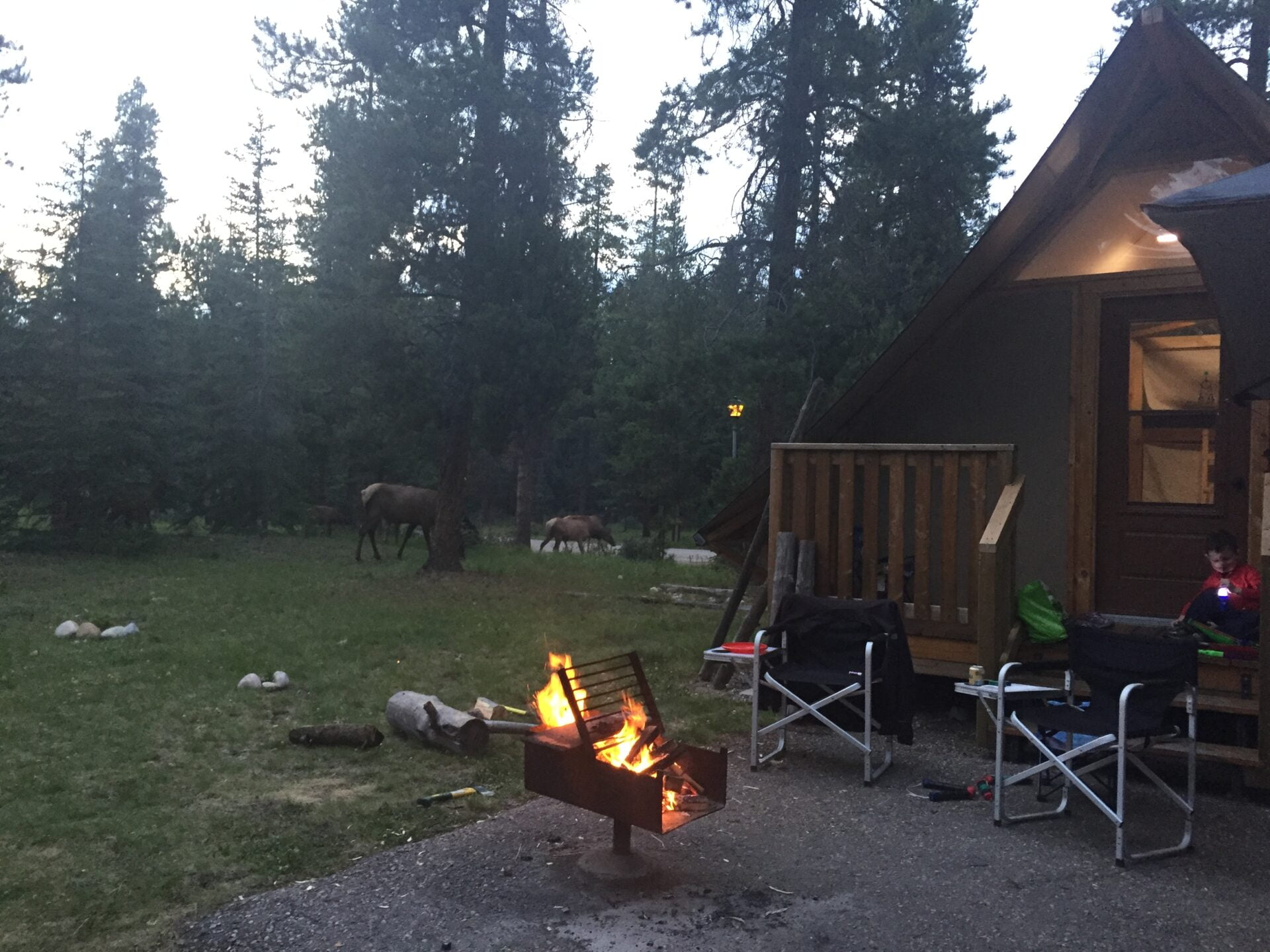 The camping community is one of conversations and connections. Where you can strike up a conversation while washing dishes and meet someone from halfway around the world. Your campfire can welcome faces and share stories with people you'd never meet in any other way, which makes camping the perfect way to teach your children three important things:
We are very fortunate to have our National Parks in our backyard!

It is our job to protect these spaces for others to enjoy

This is our opportunity to meet people from around the world, learn about where they call home, and hopefully make some new international friends.
A New Experience
Camping in our National Parks is not new, but it's new to our family and many others too and from what I'm learning about the parks they are actively programming and encouraging families to visit our national parks.
So now it's time to choose where to start your adventure! We've made it easy and summarized all of the glamping experiences available in our recent article: "Glamping in Canada" No more excuses! Book your holidays, reserve your camping spots, and go and have one heck of an adventure!
The Adventure Awaits!