Imagine darting through a snowy village, chasing your children as they run toward the local candy shoppe. After a full day of playing in the snow they are on the hunt for a special treat and seeing as it's your family vacation, you're equally excited to spoil them. No matter if it's just a weekend or a full 7 days, time spent with your family in Sun Peaks is nothing short of a winter wonderland!
Sun Peaks is Canada's second largest ski resort and is consistently rated one of the top resorts in North America. With over 2,000 hours of sunshine every year, beaming down on 135+ runs of champagne powder, it is easy to understand where Sun Peaks gets its name. After a few beautiful runs with the sun warming your face, it's easy to forget that this place is actually real. It almost feels like you're living the scene off a postcard!
Ski and Snowboard
A mountain village with 360-degree views of rideable terrain, it's clear why everyone comes to Sun Peaks. Our family felt like we had the whole mountain to ourselves, with many runs being enjoyed by just the four of us! And when we reached the bottom of these wide-open wonderlands, we whizzed through the chairlift and were right back up at the top in no time.
Snowshoe Day or Night!
One of North America's fastest growing sports, Sun Peaks offers a variety of trails for snowshoers to explore. Whether you're looking for a self-guided tour or would prefer an experienced guide, the stunning scenery and beautiful trails are always an amazing experience.
Our family took part in the Moonlight Tour, where we were led through the trails with nothing more than light from the moon leading the way. This tour was one of the most family-friendly tours we have EVER done, with lots of high energy, fun, and entertaining activities along the way. The best part? After winding through the forest, we popped out at a campfire where hot apple cider and smores awaited!
Ski In and Ski Out Village
Did you know that Sun Peaks is Canada's only TRUE ski THROUGH village? Accessible from one end to the other, skiers and snowboarders are encouraged to actually ski through town, ensuring their quick return to the lifts as fast as possible!
Go Skating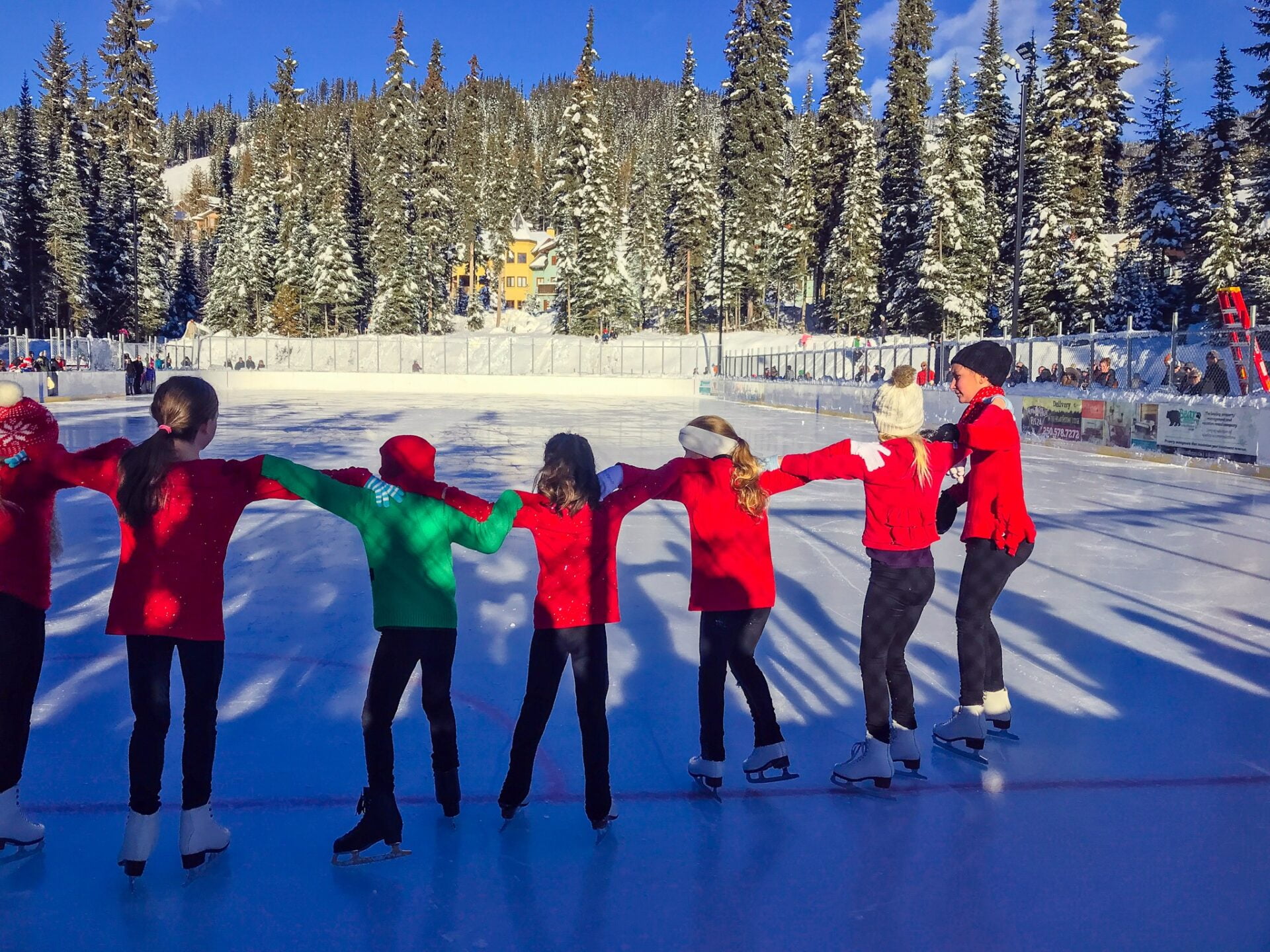 There's nothing Canadian than slapping on the skates and hitting the rink. What makes Sun Peaks rink so special is that it's outdoors, so you and your family are skating under a tree-lined sky, with giant snow-covered evergreens watching over you. We were fortunate enough to be there during the Christmas kick-off, and got to see the Kamloops Skating Club perform their Winter Show!
Slip and Slide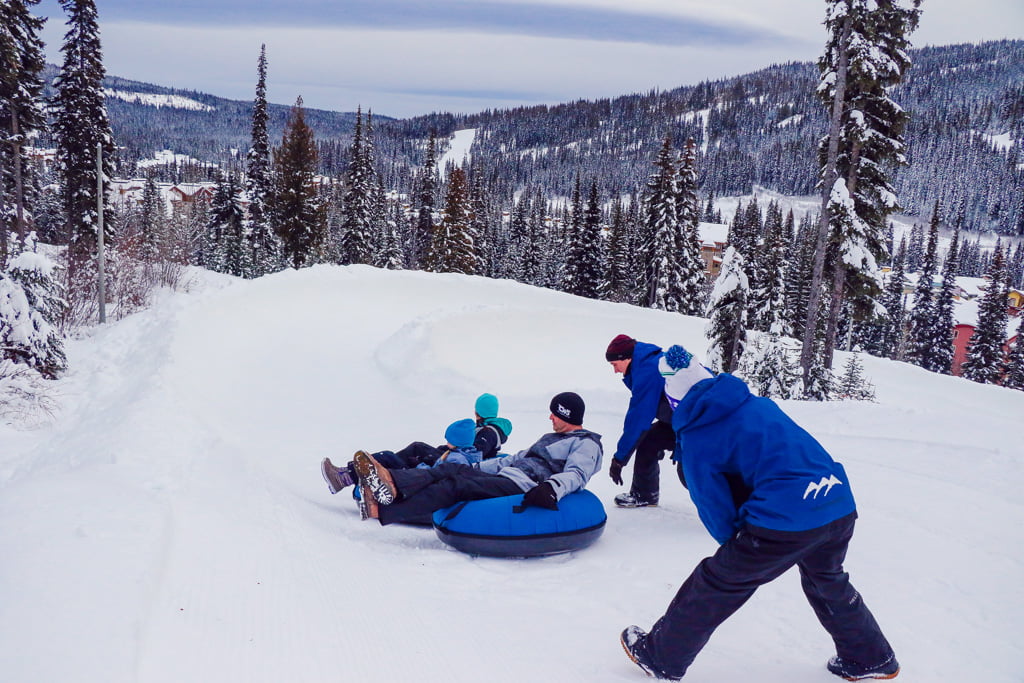 One of the most unique experiences for families to explore at Sun Peaks is their tube park. The long, curved tunnel feels as if it was made and designed by kids, for kids. The thrill you'll feel as you're flung up to the top corner while racing around the bend is unlike anything we've ever felt. And the best part? The magic lazy carpet that will take you and your tube back up to the top so you can do it again and again!
Develop Your Skills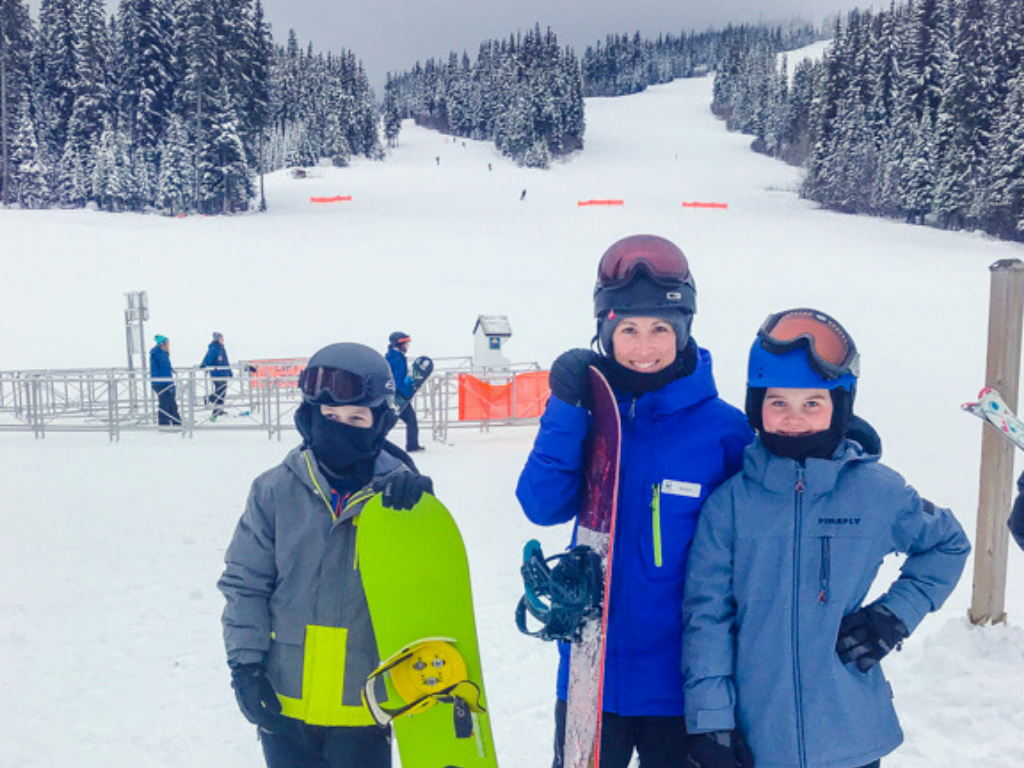 We are huge advocates for ski and snowboarding lessons, as there's always room to improve. Even though my kids are strong riders, they were still excited to take a 2-hour lesson with one of their favourite instructors, Melissa. Melissa was actually their mountain bike instructor this past summer, and they enjoyed her so much that we rearranged our schedule to ensure that the kids could attend boarding lessons with her too.
Melissa quickly identified areas that they needed to improve upon and spent the day on the bunny hill encouraging and teaching them how to hone in their new talents. The kids left exhausted but incredibly motivated!
Special Events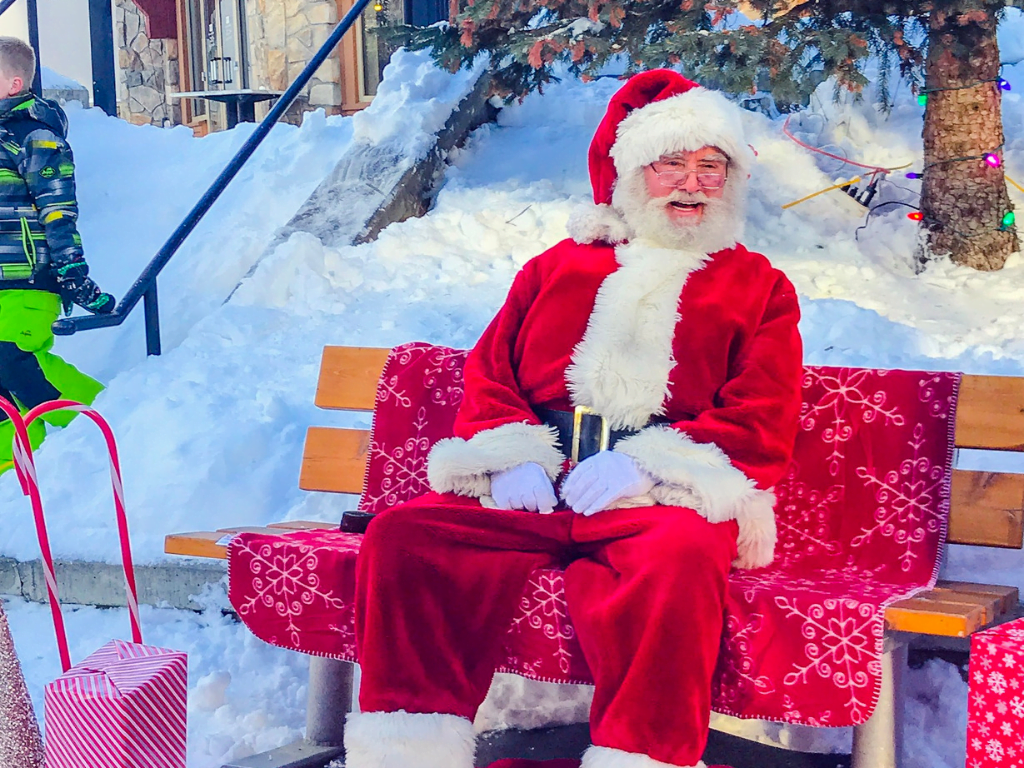 As if all of these activities weren't enough, Sun Peaks likes to make the village extra special with a full slate of regular events. As mentioned, we had the pleasure of attending during their kick-off to Christmas, which included a craft fair, a visit from Santa, arts and crafts, carolling, sleigh rides, and so much more!
Shop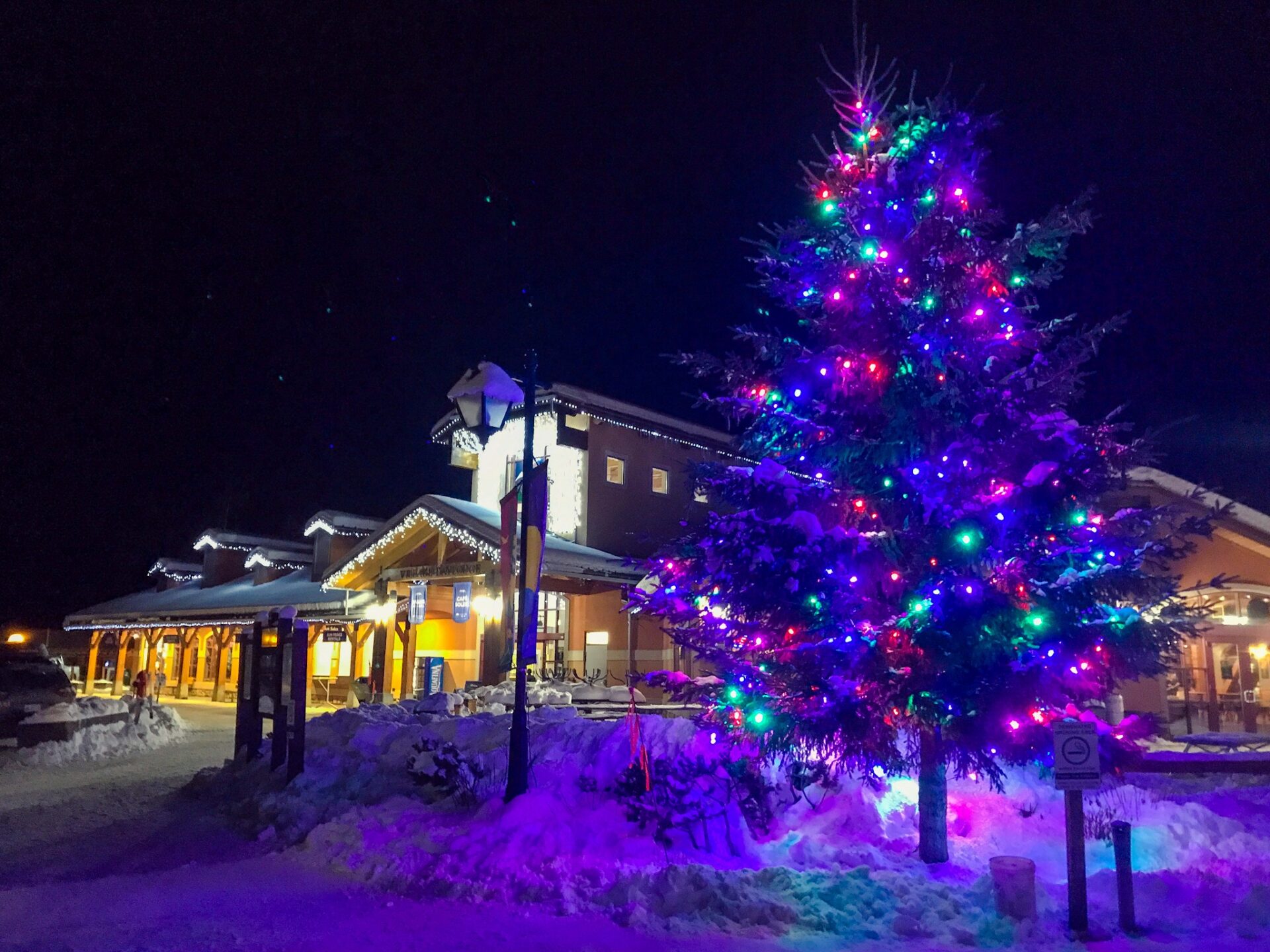 One of our favourite things to do as a family is a stroll through the local stores, checking out all of the artisans' handcrafted items as well as the various souvenirs. Per our vacation tradition, my kids each got to pick out a special item to remember their trip by, which they always love. This year, the kids landed on the iconic Sun Peaks Toques!
Want to know why it's not the little things that make the trip, but why the little things ARE the trip? Read a more personal experience article about our Sun Peaks adventure here.
To learn more about Sun Peaks and book your own family getaway visit their website.
Are you a snow loving family? These articles are sure to inspire you to get outside this winter season!
Essential 7 S's of a Big White Family Vacation
Is this a sponsored post?: Yes, while our trip was graciously provided to us, our thoughts and experiences are our own.