Looking for the best things to do in Bedford, Nova Scotia? Look no further! We've compiled a list of the top seven outdoor adventures that are sure to get you outside and seeking the best adventures the community has to offer. From exploring the beautiful nature trails to heading out on the water surfing and diving, Bedford has something for everyone. The hardest decision will be choosing what to do first because after reading this list of all the things to do in Bedford Nova Scotia, we're sure you'll want to do them all!
Free Things To Do In Bedford Nova Scotia
First of all let's start off with the best type of adventures, the free ones! Bedford is a beautiful seaside community that offers everything from waterfront explorations, to seeking out trails in the rolling hills, to heading inland to learn more about the local history. So here are our top three free things to do in Bedford that are not to be missed.
1. Bedford Waterfront Boardwalk at DeWolf Park
The Bedford Waterfront Boardwalk at DeWolf Park is one of the most scenic spots in town and one of our favourite stops on our road trip. Stretching along the shore of the Bedford Basin, the boardwalk offers stunning views of the water and the surrounding parkland. It's also a great place to take a stroll or go for a run, and on warm days you'll find the oceanside playground full of children climbing around. Whether you're looking for a relaxing day by the water or an afternoon of exploring, the Bedford Waterfront Boardwalk is definitely worth a visit.
2. Hemlock Ravine Park
Hemlock Ravine Park is a historic park that was originally a country estate built for Lieutenant Governor John Wentworth in 1780. At 200 acres, this park offers travellers a variety of different trails to explore including the Rockingham Loop (1.2 km), the Wentworth Loop (800 meters), the Ravine Trail, and the School Trail. There is also an off-leash dog park, a heart-shaped pond (I can only imagine how beautiful this would be in the fall), and lots of birds to spot among the foliage. With 200 acres to explore and a variety of trails, Hemlock Ravine Park is a place you can stop on your road trip or as a local, you can visit again and again.
3. Fultz House Museum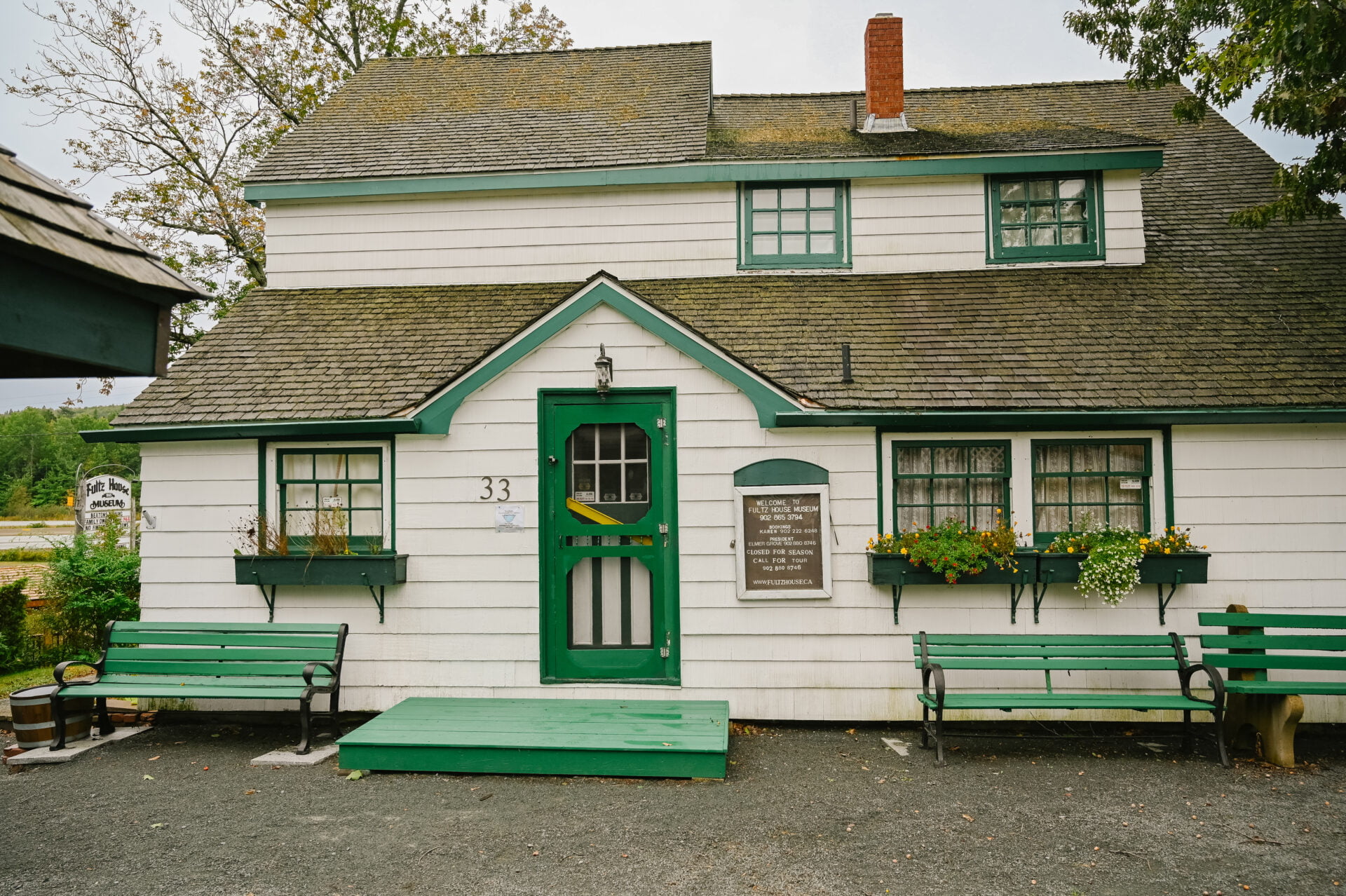 Built in the 1860s in Bedford, Nova Scotia, The Fultz House Museum is now a historic house with centuries of stories to tell. The museum is open from May through September, and it is run by the Bedford Heritage Society. The main attraction is the Fultz House Museum which is a two-storey house that was built in the Georgian style of architecture. The home was built by George Fultz, a successful merchant in Bedford. George and the Fultz family lived in the home until 1912 when they donated it to the Bedford Heritage Society. The society has restored the home to its original appearance, and it now contains furniture and artifacts that belonged to the Fultz family. Guests to the museum can learn about the life of early settlers in Bedford and envision what life was like back in those days.
Best Place To Stop and Shop In Bedford
4. Bedford Basin Farmers Market
This oceanside farmers market offers visitors a unique Nova Scotian market with a chance to see and purchase some of the best local produce and products. Located along the shore in Bedford, the market is where you can see locals stocking up on everything from fresh market produce, to hand-cut meats, to fresh baked goods, to hand-held lunches.
In the same building is a full bistro and cafe serving breakfast and lunch including, specialty sandwiches, an array of beverages, and even some sweets. The food is as amazing as the views, creating a really unique experience that has travellers stopping in and locals coming back. Click the following link to read our full feature article, "Bedford Basin Farmers Market: 20 Authentic Photos to Inspire You To Visit."
Best Farm In Bedford / Sackville
5. Hatfield Farm
Hatfield Farm in Bedford, Nova Scotia is a must-visit for anyone looking to experience life on the farm just outside the city limits. The farm invites visitors to explore the many interactive petting zoo areas, take a horse-drawn wagon (or sleigh) ride, or head out to Fort Clayton. Fort Clayton is a 5000 square foot lodge that hosts the farms' indoor games including favourites like "The Rubber Rodeo", mechanical bull, box and bounce ring, and more. Guests can even plan a farm-themed adventure and stay on-site in one of their cozy cabins or bunkhouses! There are also a variety of animals to meet, including ponies, llamas, and alpacas. Hatfield Farm is a family-friendly destination that offers something for everyone. So whether you're looking for a fun day out or a place to relax and enjoy the great outdoors, be sure to add Hatfield farm to your list! Click here for a list of other outdoor adventures to be found in the neighbouring community of Eastern Shore.
Best Adventures in Bedford
6. East Coast Scuba & Watersports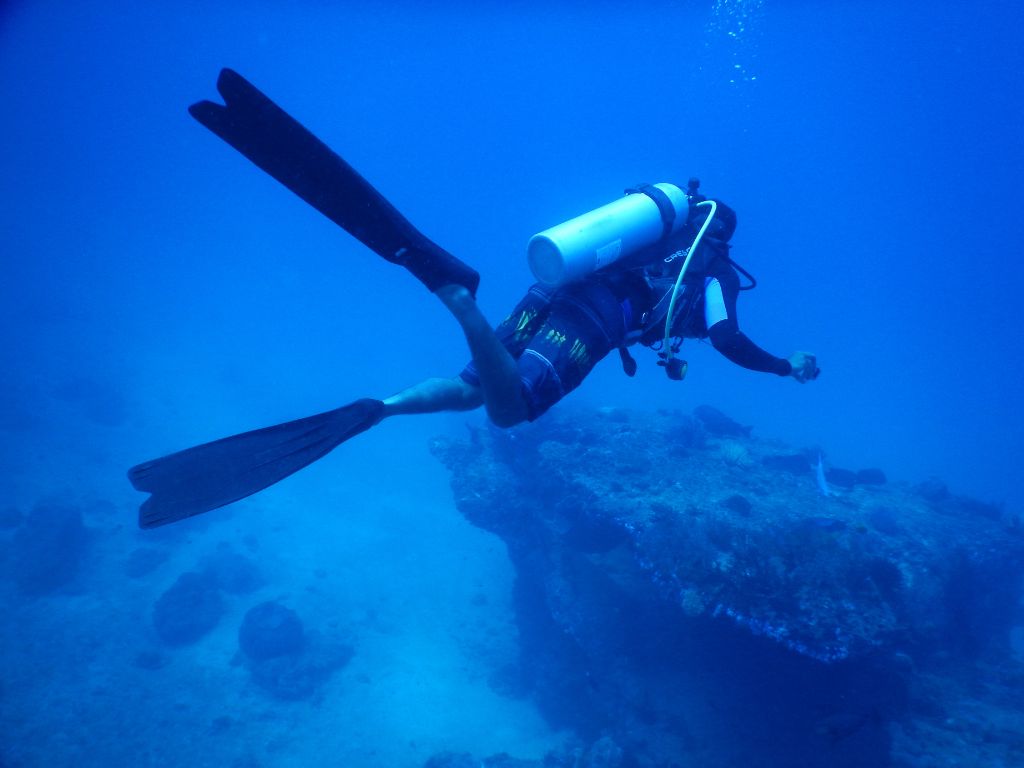 East Coast Scuba & Watersports is Nova Scotia's locally owned and operated full-service Padi 5 Star Dive Centre. Located in the heart of Bedford, this prime location is the perfect place to access a variety of diving routes to major diving sites. Some of the most popular ones are Paddy's Head and Fox Point Beach. As a full-service training center and dive equipment retail sales outlet, you can choose your next adventure based on your qualifications and interests, whether it be an easy access shore dive or an exploration of a deep shipwreck. Did you know that there is an estimated 25,000 shipwrecks around Nova Scotia? Which means lots of exploring to be done!
7. Admiral Sailing Academy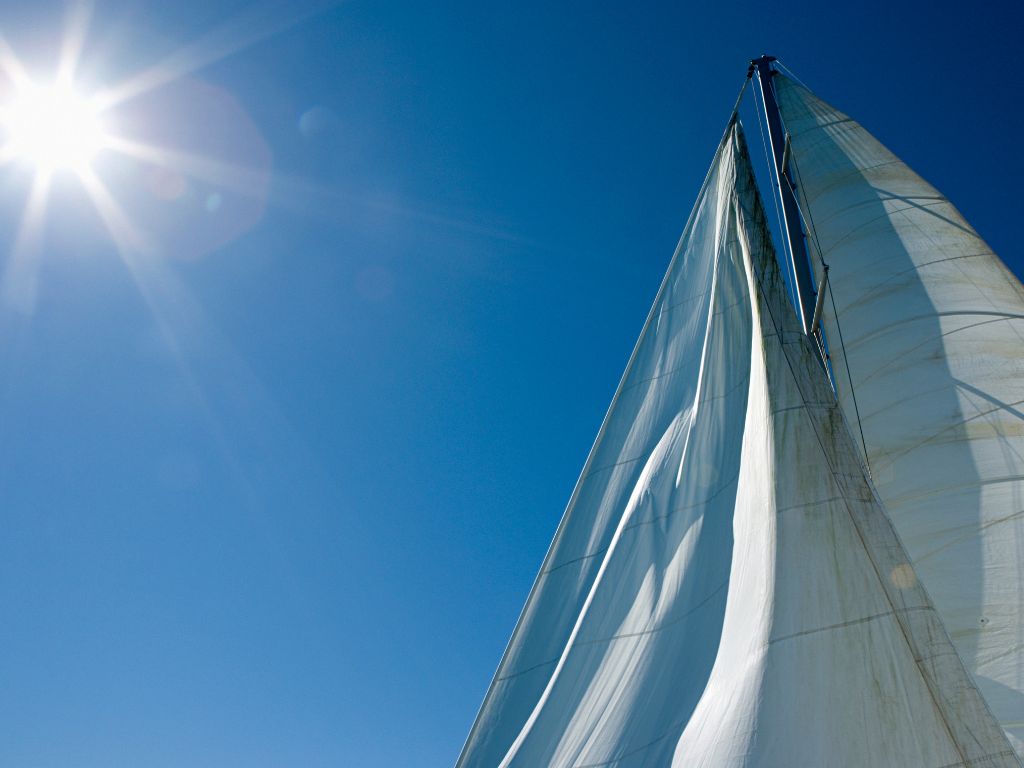 Captain Tony welcomes you to come aboard and learn how to sail in the beautiful Bedford Basin. Captain Tony has sailed over 50,000 nautical sea miles and has stories to tell. In 2008, he sailed the West Coast of California, down to Mexico, Nicaragua, Costa Rica, and Panama. When he was living in Malta he started teaching sailing and has been sharing his passion for sailing and skill development with new dreamers. For beginners, he offers a 3-hour introduction to sailing course, and for those looking for more he offers up to a 30-hour course certification in standard cruising. Sail on over to Captain Tony's site to learn more and to book your own sailing adventure.
Where to stay in Bedford, Nova Scotia
When visiting Bedford, Nova Scotia, there are a variety of accommodation options to choose from. If you're looking for the convenience of a hotel, we've outlined some of the best-recommended stays in the area. If you're wanting to RV, we have our favourite RV Park listed below. And those looking for an Airbnb, well, we have our favs listed too! With a variety of places to stay to suit your adventure and accommodation needs, dig in and start planning.
Hotels in Bedford, Nova Scotia
For those who prefer the convenience of a hotel, Chateau Bedford or the Holiday Inn Express & Suites Halifax-Bedford are both great options. Centrally located, the Chateau Bedford hotel offers easy access to all the best that Bedford has to offer. Guests can enjoy a complimentary hot breakfast and WiFi, an on-site fitness center, and spacious rooms with plenty of natural light. For those who prefer a more intimate setting, Delta Hotels by Marriott Dartmouth is a great option. This hotel offers beautiful views of Albro Lake and is just a short walk from the park and a quick drive to the Bedford Basin waterfront. Guests can enjoy an on-site restaurant and bar, spacious rooms with large windows and a great indoor pool with a waterslide. Whatever your preference, Bedford has a place for you to stay.
Best RV Site in Bedford, Nova Scotia – Woodhaven RV Park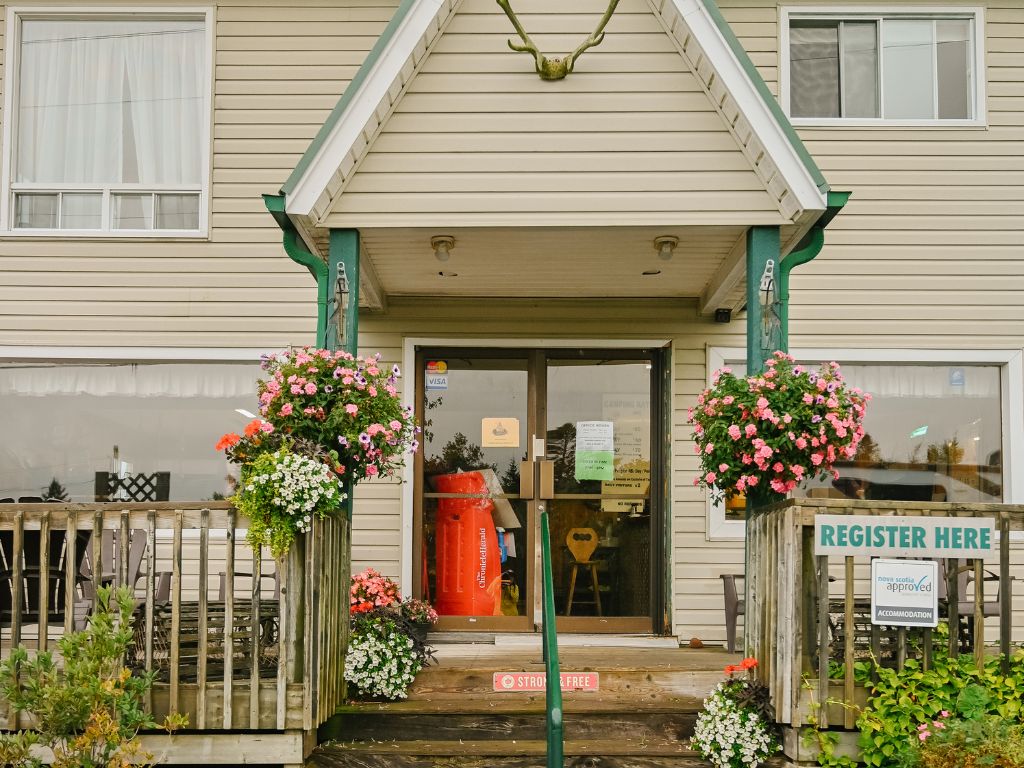 Woodhaven RV Park in Sackville, Nova Scotia is the perfect place to set up camp for a few days or even a week. The RV park is located on a beautiful piece of land with plenty of trees and green space. There are also several small lakes nearby, which make for perfect hiking and fishing spots. The staff at Woodhaven RV Park are incredibly friendly and helpful, and they're always happy to offer tips on the best places to visit in the area. The RV park itself is very clean and well-maintained, and there are plenty of amenities available to guests, including a swimming pool, laundry facilities, and a well-stocked shop for items you forgot (like our toothbrushes!) If you're looking for a relaxing place to enjoy your Nova Scotia Road Trip, Woodhaven RV Park is definitely the place for you.
---
Check out these Articles for More Halifax Travel Ideas: