The e-mail showed up at the very end of May. Our family had an opportunity, three weeks later, to go to Tofino for two days and try surfing. It was the kind of all-expenses-paid-everything-planned-out-for-you invitation we could not refuse—but we almost did. Why? Well June is a busy month to take the kids out of school and what about the party we had already said we would attend? Not to mention surfing in the spring would be cold. Were my kids too young? Were my husband and I too old? I could have easily relied on any of these excuses if I politely refused the invitation. But as I said before, it was an invitation we couldn't refuse.
When time is scarce and excuses are plentiful, it is easy to put your sense of adventure on a temporary hiatus. You tell yourself you'll start running again when you're done breastfeeding. You will get back to hiking when the kids are all in school. You're too old to start mountain biking. You just don't have the time. The list goes on. But if you're tired of playing spectator to everyone else's experiences, we want to help you kick the excuses to the curb, and say yes to new adventures!
I Am Too Busy For Adventure
There is no doubt you are busy—life can be hectic. We know that adding adventure into your schedule can feel like "another thing to do" but we promise that making time for it and getting yourself there is the hard part. You will benefit from these experiences long after they are done and will be counting down to the next as soon as you are back in the car. So schedule it in. Put it in the calendar in bold with an underline and exclamation marks—whatever it takes for you to know this is a "do not cancel" kind of priority.
I Don't Have Anyone to Watch My Kids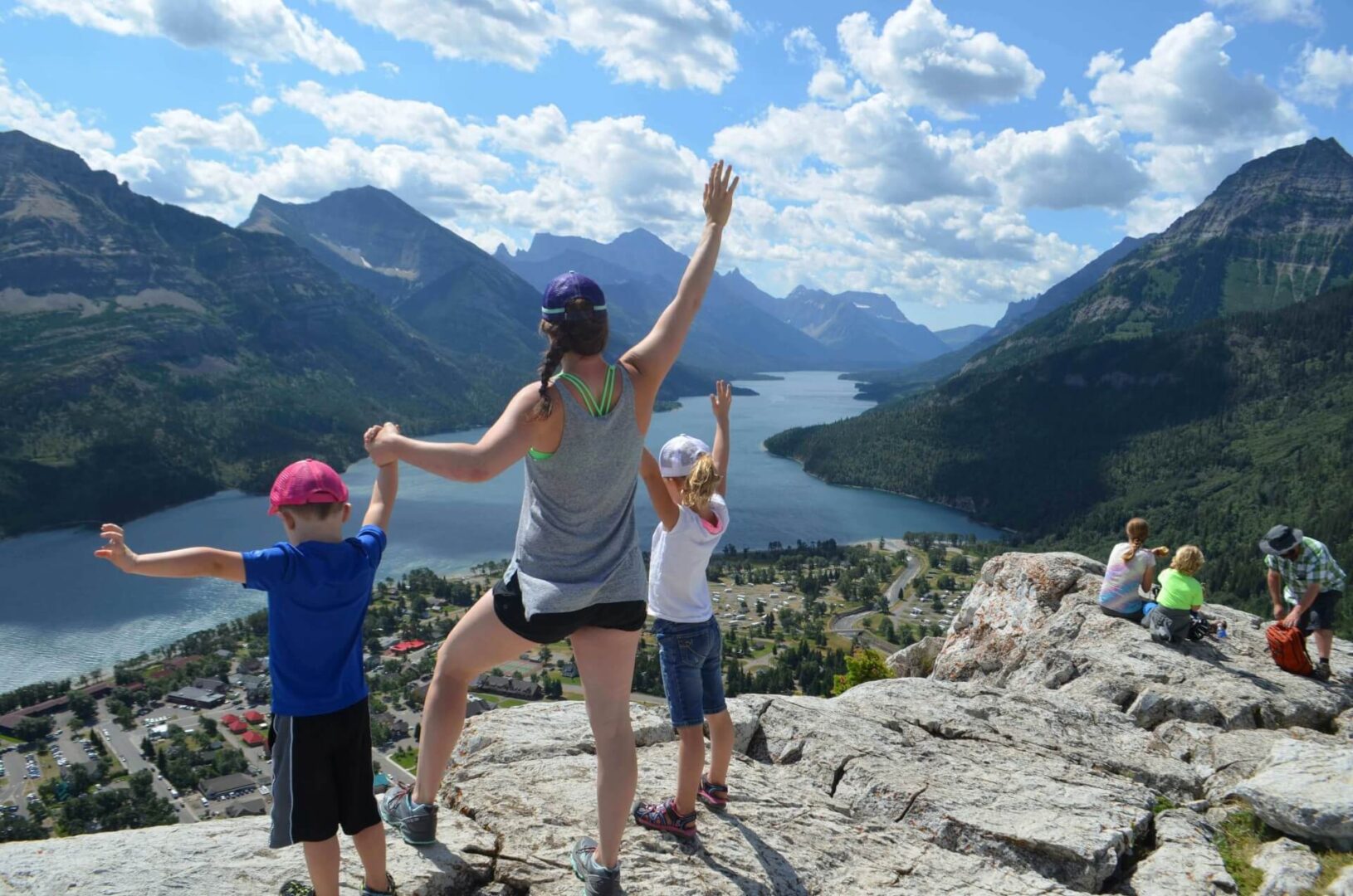 Take them with you! It may mean you have to take the difficulty level down a few notches—no black diamond hills or class five rapids—but there are plenty of outdoor activities you can do as a family. Biking, skiing, hiking, snowshoeing—the options are truly limitless. And in the process of getting your adventure on, you will instill a love of the outdoors in your children. Check out our tips and tricks for planning the perfect family outdoor adventure here.
My Body Isn't Physically Ready or I Don't Know Where to Start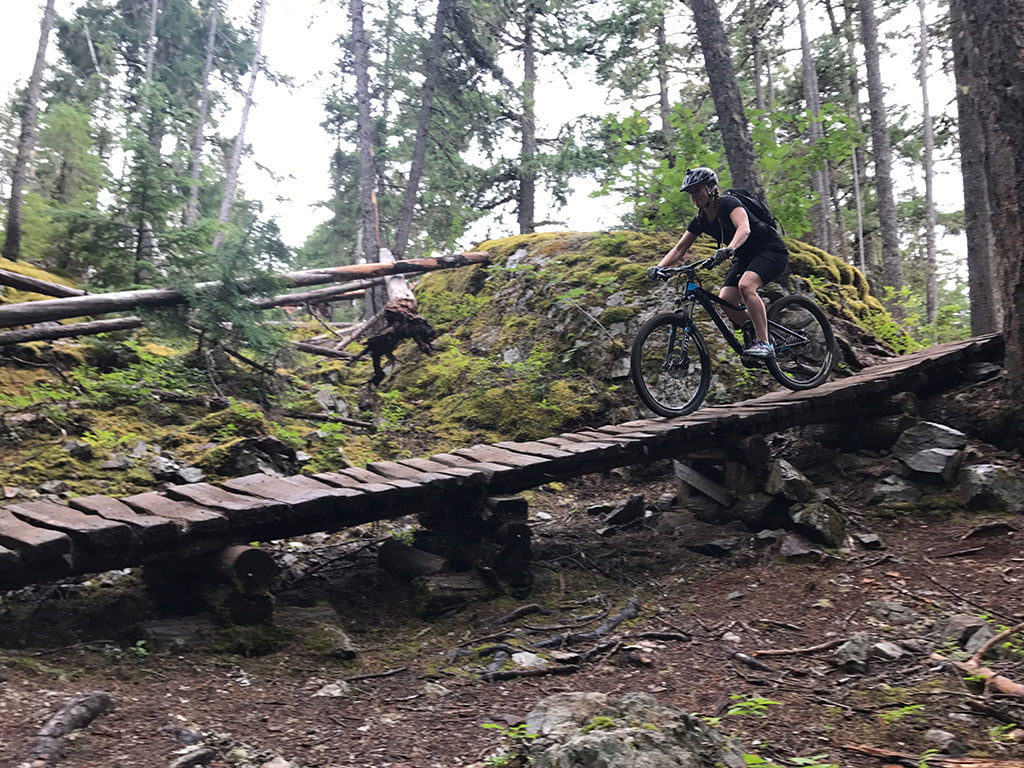 Here's the thing with adventures, they can be tailored to you. They don't have to be dangerous or difficult. You can go at your own pace because they are only meant to be within—or maybe a little bit outside of—your comfort zone. Take things one step at a time. There is no shame at starting at the beginning. As our good friend Sasha learned when she took up skiing again as an adult, lessons are not just for kids! We are never too old or too far gone to try something new. Always remember there are a lot of skill levels in-between walking a family-friendly trail and hiking Everest.
I Can't Afford An Adventure
Cost can definitely be a prohibitive factor to some activities—but certainly not all! If budget restraints limit your adventure options you have a few choices:
Create space in your budget. Take a look at your budget and see where you might be able to pull from—a few dollars here and there every month might just help you save your way to a new adventure.

Put adventure at the top of you Christmas and birthday lists. Whether it's equipment, apparel or gift cards, it can all help get you closer to the experiences you're craving.

There are plenty of no or low-cost options for when you catch the adventure bug. From hiking, to beach walks, swimming pools and community-sponsored activities, there is so much out there to get you started if you look out for it.
Mom Guilt
We know what you are thinking, "If there is free time in the calendar, it should be spent with the kids." But if it's an adult-only adventure you're craving, let the mom-guilt go and do something just for you. As moms we are experts at putting everyone else's needs before our own and letting our interests take a permanent backseat to hockey practices, soccer games, ballet recitals and more. But deep down you know you're a better mom when you take care of yourself as well.
So choose your adventure and make it happen. Better yet, grab your mom-friends and plan an adventure together. Ditching the mom-guilt is so much easier in a group.
There is always a to-do list waiting to be done, family schedules to work around and little anxieties whispering in your ear. But if adventure—done your way—is something you want more of then it is time to make it a priority and say yes to new adventures!
---
Ready to Say Yes to New Adventures? Check out these resources below to get started!
Is this a sponsored post?: No, I just wanted to inspire my followers to say Yes! to new adventures more often!