Walking out towards the harbour, cameras in hand, we were ooohing and aaahing at the scenic view that is the iconic Halifax city skyline and we couldn't wait to start snapping photos to lock in these memories we were about to make. Dartmouth sits just across the water from Halifax and while many people come to take in the views there's so much more to this vibrant city that is waiting to be explored. Our adventure to explore things to do in Dartmouth, Nova Scotia in the summer had begun!
Dartmouth is a town located in Nova Scotia, Canada. The town is situated on the eastern shore of Halifax Harbour. Dartmouth is the largest suburb of Halifax, and it is also the commercial center for the eastern part of the Halifax Regional Municipality (HRM). Dartmouth was founded in 1750, and it was named after William Legge, Earl of Dartmouth. The town has a population of approximately 30,000 people. Dartmouth is a popular tourist destination due to its proximity to Halifax, as well as its many parks and beaches. The town is also home to several museums and art galleries. In addition, Dartmouth offers a variety of shopping and dining options. Overall, Dartmouth is a great place to visit if you are looking for a mix of urban and suburban amenities.
What is Dartmouth, Nova Scotia Known For?
Dartmouth is known for its scenic waterfront, lively arts scene, and abundance of parks and green spaces. As the "City of Lakes," Dartmouth is an outdoor mecca and the perfect place for those seeking outdoor adventures within HRM's city limits.
Map of Dartmouth Nova Scotia
Before you plan out your Dartmouth adventures, let's orient you to the area. Above is a Dartmouth Nova Scotia Map, showcasing how Dartmouth is a small city located in the Halifax Regional Municipality (HRM) of Nova Scotia. It is situated on the east bank of the Halifax Harbour and is connected to Halifax by the Angus L. Macdonald Bridge, or accessible by passenger ferry from downtown Halifax.
Is Dartmouth Nova Scotia Nice?
Dartmouth is full of adventures and outdoor places to explore and is located right on the ocean. You can't go five minutes without finding a new place to experience. With the ocean on the west and lakes sprinkled throughout the city like confetti, there are endless places waiting for you to discover their hidden treasures. With so much to do and see, Dartmouth is the perfect place for those who are looking for an escape from the mundane. So if you're looking for a place to be truly alive, Dartmouth is definitely the place for you.
How to get to Dartmouth Nova Scotia
Dartmouth is a beautiful seaside town in Nova Scotia, and there are several ways to get there. By car, Dartmouth is just a short drive from Halifax, and there are also regular ferry and bus services connecting the two towns. If you're coming from further afield, you can fly into Halifax Stanfield International Airport and then take a bus or taxi to Dartmouth. Once you're in Dartmouth, you'll find plenty of things to do. There are a wide variety of shops and restaurants to explore, and the town is also home to several museums and art galleries. There's also a lovely waterfront area, perfect for a leisurely stroll or a picnic on a sunny day. Whether you're visiting for a day or staying for longer, Dartmouth is definitely worth a visit.
21 Places To Visit In Dartmouth Nova Scotia
Whether you are looking for things to do in Dartmouth Nova Scotia in the summer or just looking for unique places to visit in the region, we've put together the complete list to help kick off your Dartmouth adventures. With its close proximity to downtown Halifax, Dartmouth welcomes travellers to experience a different side of the city showcasing really unique experiences you won't find in the downtown core. Here are 21 adventures that will answer the question, "what are things to do in Dartmouth nova scotia in the summer?"
Things to do in Dartmouth Nova Scotia in the Summer
Dartmouth Waterfront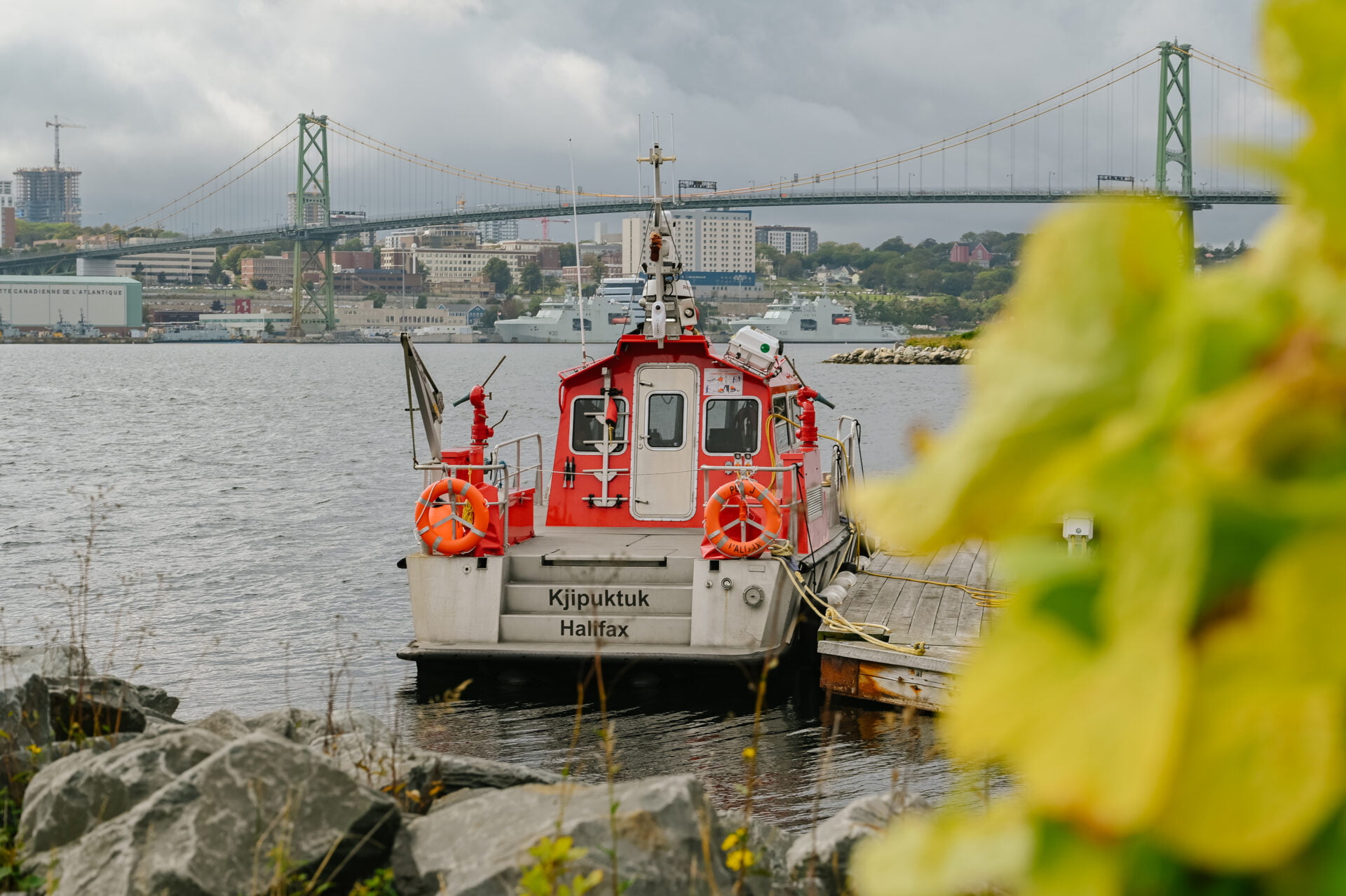 One of the first places that visitors like to stop is at the Dartmouth waterfront, which showcases incredible views over the Halifax skyline. Whether you come across from Halifax via passenger ferry or drive and park in the Alderney Landing parking lot, this is a great place to start off your visit to the area as there are so many things to do right along the Dartmouth waterfront.
2. Back to the Sea Sea Society Touch Tank Hut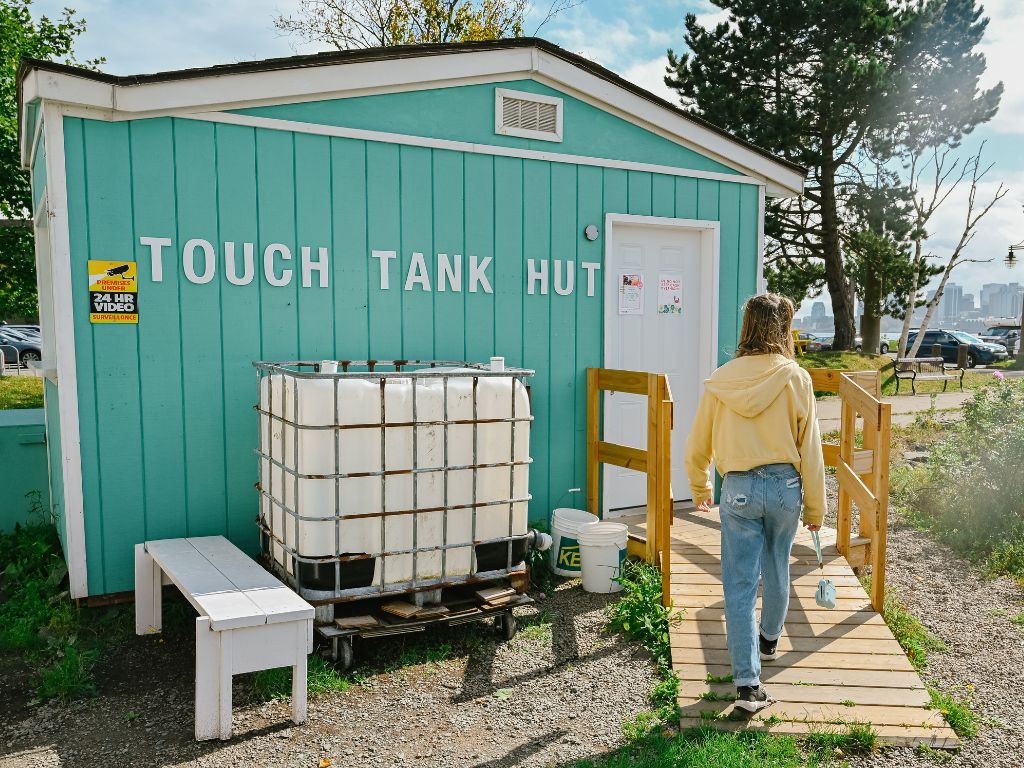 A "Community Aquarium" experience awaits! The Back To The Sea Society touch tank is a unique educational interactive experience located on the Dartmouth waterfront, next to the ferry terminal. Community aquariums like this are alternative marine education centres with the goal of sparking inspiration for ocean protection. The touch tank hut offers visitors a hands-on experience by displaying smaller, local, shallow-dwelling animals.
Since 2017, the Back To The Sea Society touch tank has been welcoming visitors to connect with the ocean and learn more about conservation and marine biology. The Back To The Sea Society is working towards opening an aquarium in 2025. If you're interested in visiting please note it is primarily open from May to October so be sure to check the schedule before visiting.
3. Alderney Landing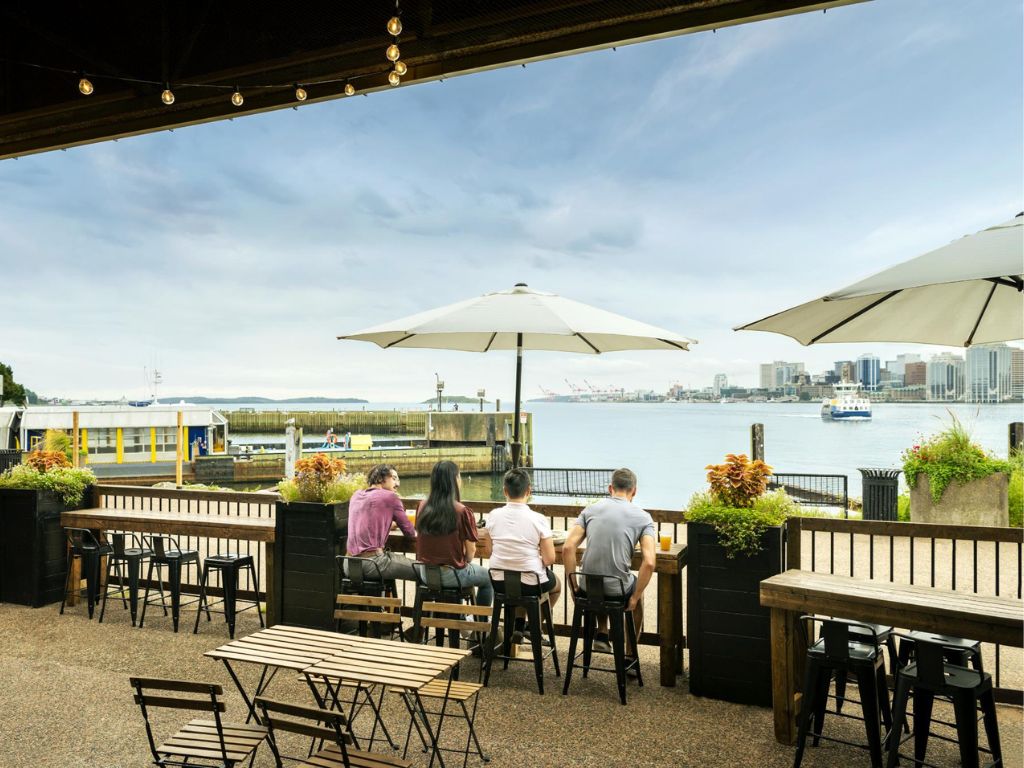 A market/restaurant/gallery/transportation hub is the only way to describe Alderney Landing. From fresh fish markets to sit-down meals, visitors can experience the vibe of the East Coast and be in the middle of all the action. Alderney Landing Market is open seven days a week, with pop-up stores opening on their own schedule. While there, visitors can shop for fresh fruits and vegetables, seafood, baked goods, flowers, and more. There is also a craft market with artisans selling jewelry, pottery, and other handmade items. To extend your experience check out the schedule as Alderney Landing hosts regularly weekly concerts and festivals throughout the summer.
4. O'Bees Food Market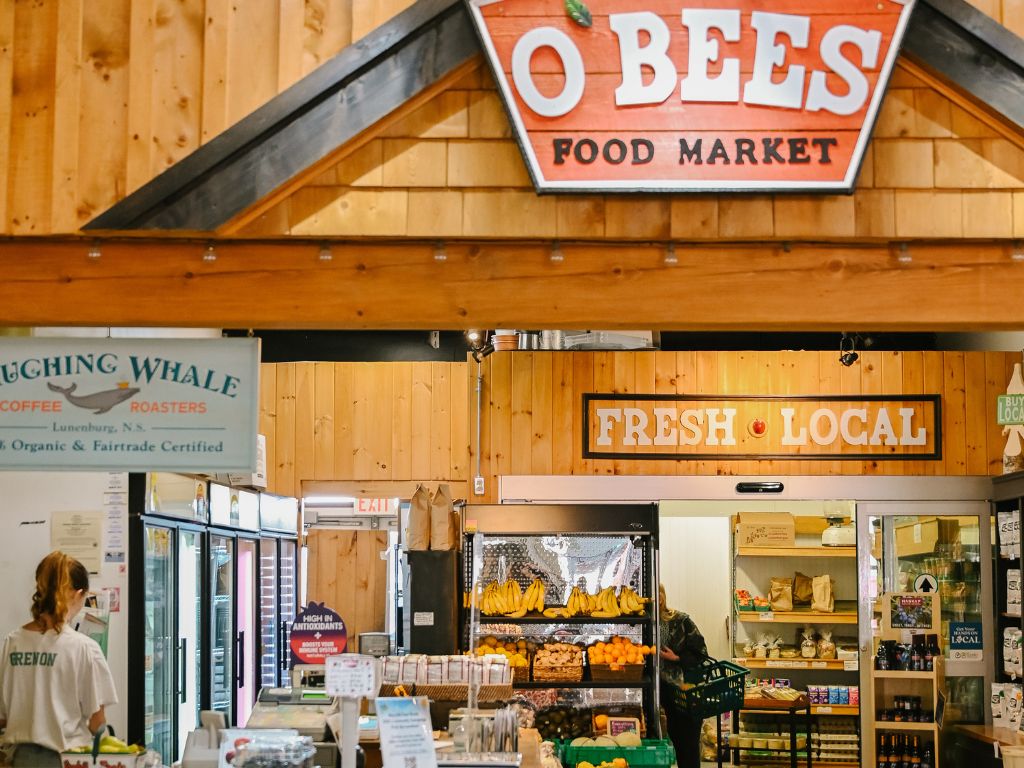 With the RV parked in the lot outside a stop at O'Bees Food Market was the perfect place to stock up on essentials as well as some treats. With a selection of fresh fruits, vegetables, local cheese, meats, and other products there is no shortage of finding what you need for your adventures at O'Bees Food Market.
5. The Craig Gallery
Located in Alderney Landing, The Craig Gallery is a public art gallery managed by a volunteer committee composed of Dartmouth professional artists. The mission of the gallery is to support emerging and established artists by sharing their work. The gallery showcases a diversity of mediums and is a great place to explore. With an average of one new exhibit per month, The Craig Gallery is somewhere you can visit again and again and see different things with each visit.
6. Ferry Terminal Park
Ferry Terminal Park in Dartmouth, Nova Scotia is a beautiful place to relax and enjoy the view of the Halifax harbour. The park features a wide open green space, perfect for picnics or playing catch, and a walkway that winds its way down to the water's edge. From here you can watch the ferries coming and going, and even catch a glimpse of some larger ships in this very active harbour. There are also several benches dotted around the park, providing the perfect spot to take in the scenery. Whether you're looking for a place to take a leisurely stroll or just want to enjoy some time outdoors, Ferry Terminal Park is definitely one of the best things to do in Dartmouth Nova Scotia in the summer.
7. Playground at Ferry Terminal Park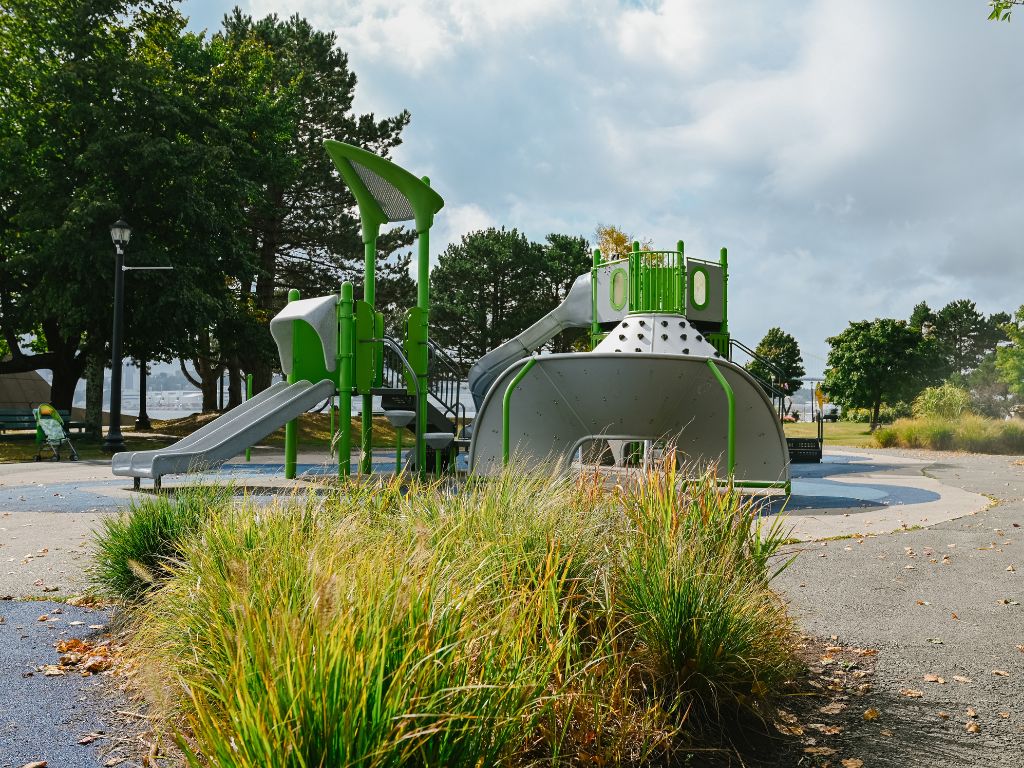 This ship-shaped playground pays homage to the long marine history that is Dartmouth harbour. This playground is designed to resemble a ship, with plenty of different elements of play to discover. The slides and spinning toys were a particular highlight, providing hours of fun for kids of all ages (I may or may not have tried the slides!). And when you're ready to take a break, there's plenty of green space to relax and enjoy the views. Whether you're looking for a place to play or just want to enjoy some time outdoors, the playground at Ferry Terminal Park is the perfect spot.
8. World Peace Pavillion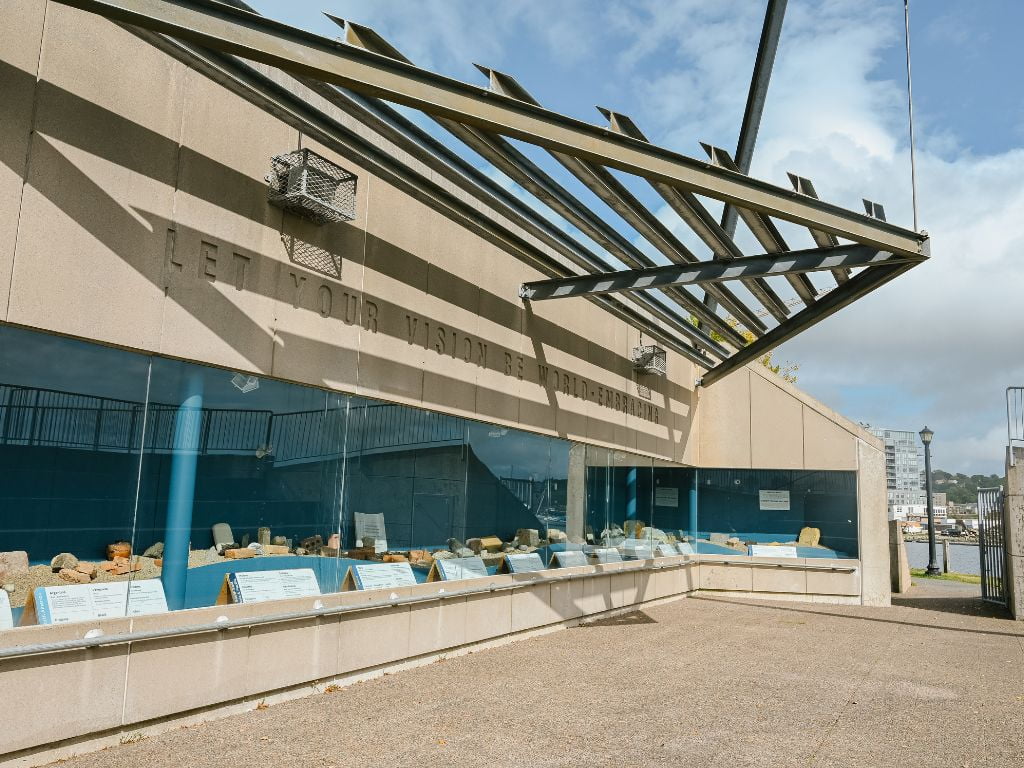 Located at the end of the Ferry Terminal Park is the World Peace Pavilion. The idea originated with the Metro Youth for Global Unity in Dartmouth, Nova Scotia. For over six years this group of diverse and passionate leaders sent letters to countries all around the world asking for donations to the peace pavilion. "A rock from the earth we all share, and a brick for the ability to shape our future". The pavilion was created to display over 100 donations from 70 countries around the world. Some of the unique items included a "chunk" from the Great Wall of China, stones from the Berlin Wall, and precious gems such as amethyst from Uruguay.

Originally opened in 1995, the Peace Pavilion overlooks the downtown skyline. It is one of 25 peace pavilions found worldwide. Above the display is engraved, "Let your vision be world-embracing," a powerful inspirational quote to guide us all.
9. Take the Ferry from Dartmouth to Halifax (and back!)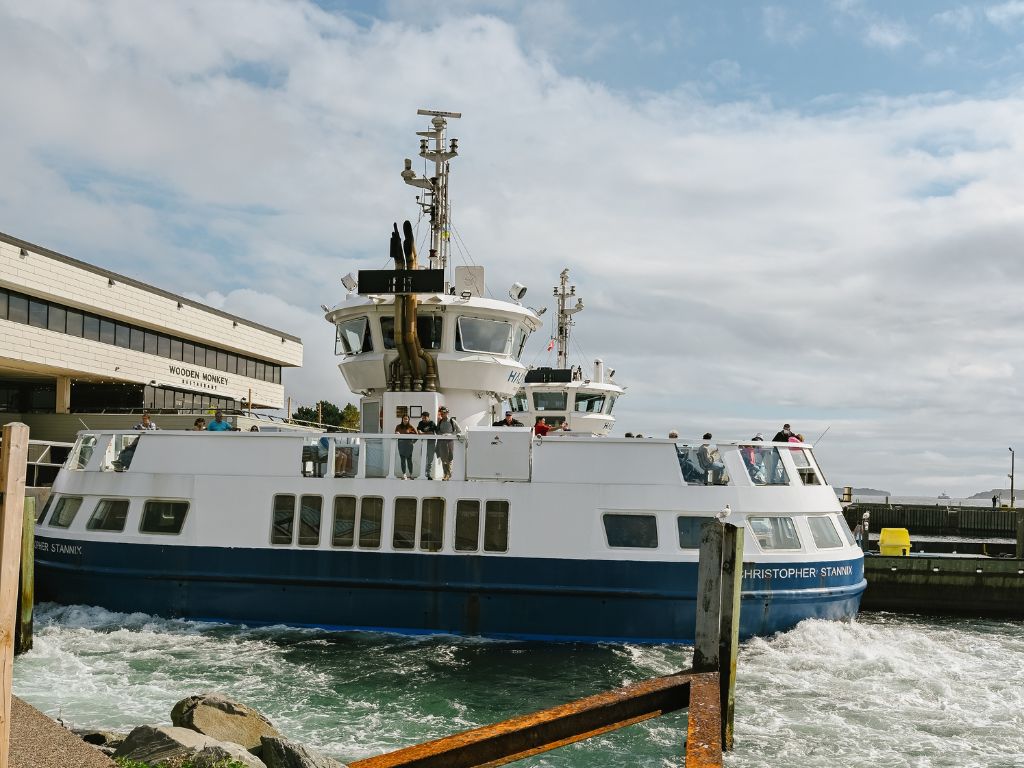 This cute little ferry is straight out of a children's book and provides travellers with an excellent way to see the city from the harbour with a quick tour. This ferry is one of the things to do in Dartmouth Nova Scotia in the summer that I highly suggest. To learn more about schedules and prices visit this link.
How much is the ferry from Dartmouth to Halifax?
For only $2.75 you can take the passenger ferry from Halifax to Alderney Landing and see the city from the water.
Is there a car ferry between Halifax and Dartmouth?
No, cars that want to travel between Halifax and Dartmouth will need to drive around using one of the toll bridges or the land route. Depending on traffic and route it's approximately 15 – 30 minutes.
Things to do in Dartmouth Nova Scotia in the Summer – Visit Downtown
10. Stroll The Streets of Dartmouth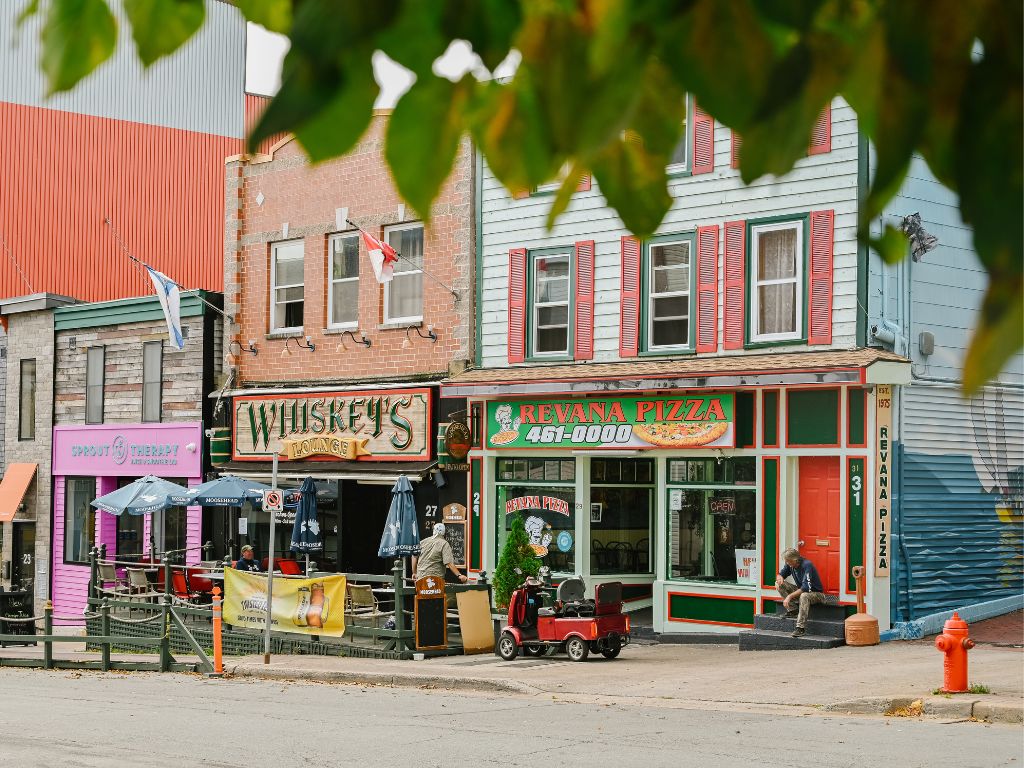 Downtown Dartmouth is a vibrant and historic neighbourhood that offers something for everyone. Visitors can explore the many locally owned shops and restaurants, leaving you with difficult decisions on where to eat first. You can learn about the area's rich history by walking the town and seeing the dynamic display of murals. Or head down to the waterfront to see a large "Love" display overlooking the harbour. Below we've dug deeper into some of our favourite spots in downtown Dartmouth that we recommend checking out.
11. Kept Shop in Downtown Dartmouth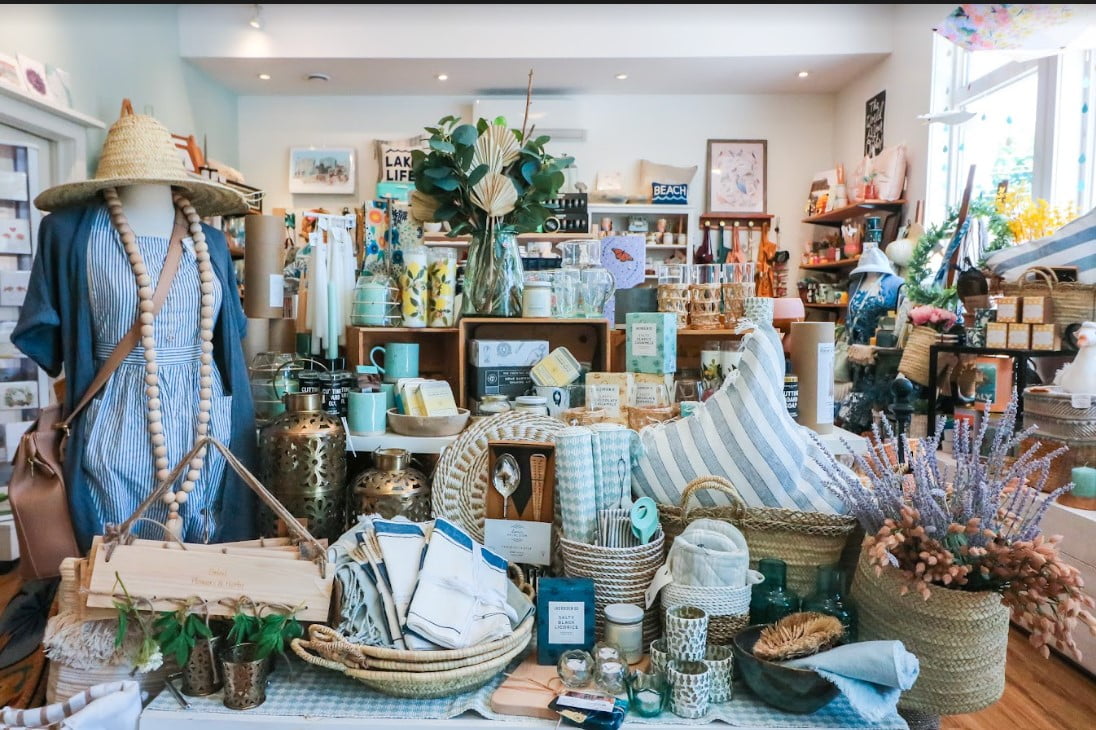 With the motto, "everything you want to give and get" this cute little store located in the heart of downtown Dartmouth is a must-see for locals and visitors alike. With "a handpicked collection of inspired gifts and housewares you will love for years to come," there's a unique combination of local items you could take home for a souvenir or great gifts you can stock up to bring back for family and friends. From artwork showcasing local Dartmouth scenic spots (like the ferry that I adore and Bannock Lake) to housewares, kitchenwares, games, and gifts, this store has the Dartmouth local focus making it the perfect place to visit. Can't visit in person? Check out their great online store.
12. Taz Records, Book Shop and Morley's Coffee Shop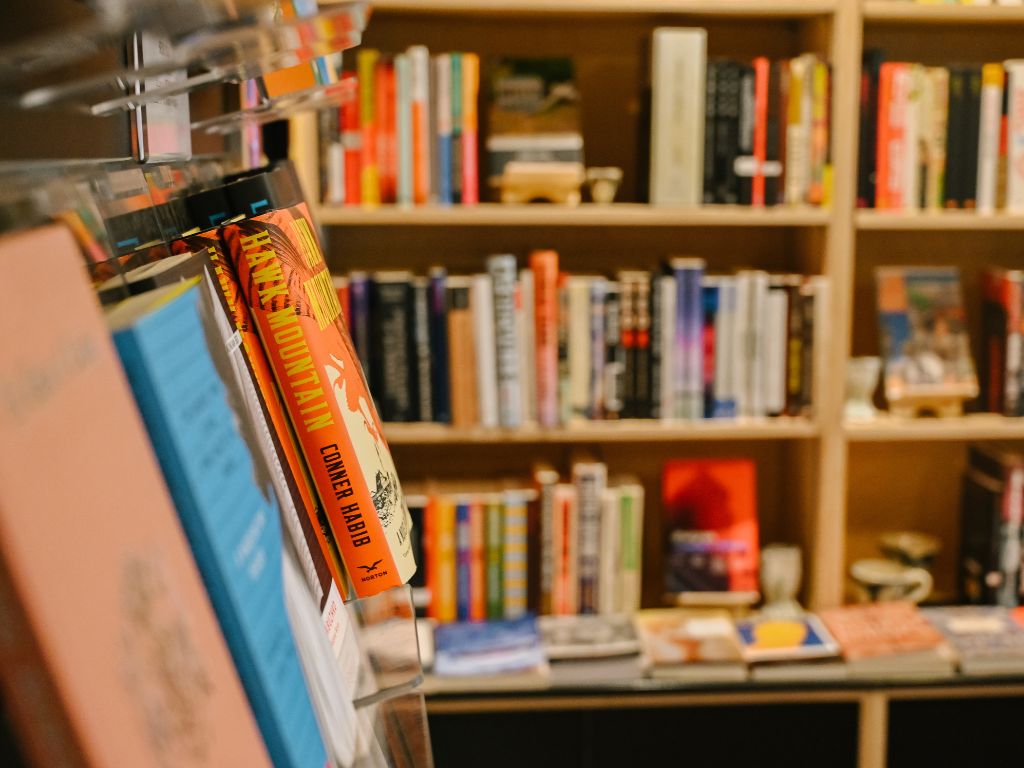 Taz Records is a one-of-a-kind local record store/coffee shop/book store combined into one welcoming experience. Located in the heart of Dartmouth, this location is one of three locations around Halifax. Between the stores they have over 30,000 records, selling new and used music on vinyl, cassette, and CD. The Dartmouth location has a local shop vibe, where you can combine your record shopping with your favourite hot beverage and while you're there you can also pick up some great new or used books. Shopping at Taz Records is an experience, not your ordinary stop!
13. Dartmouth Murals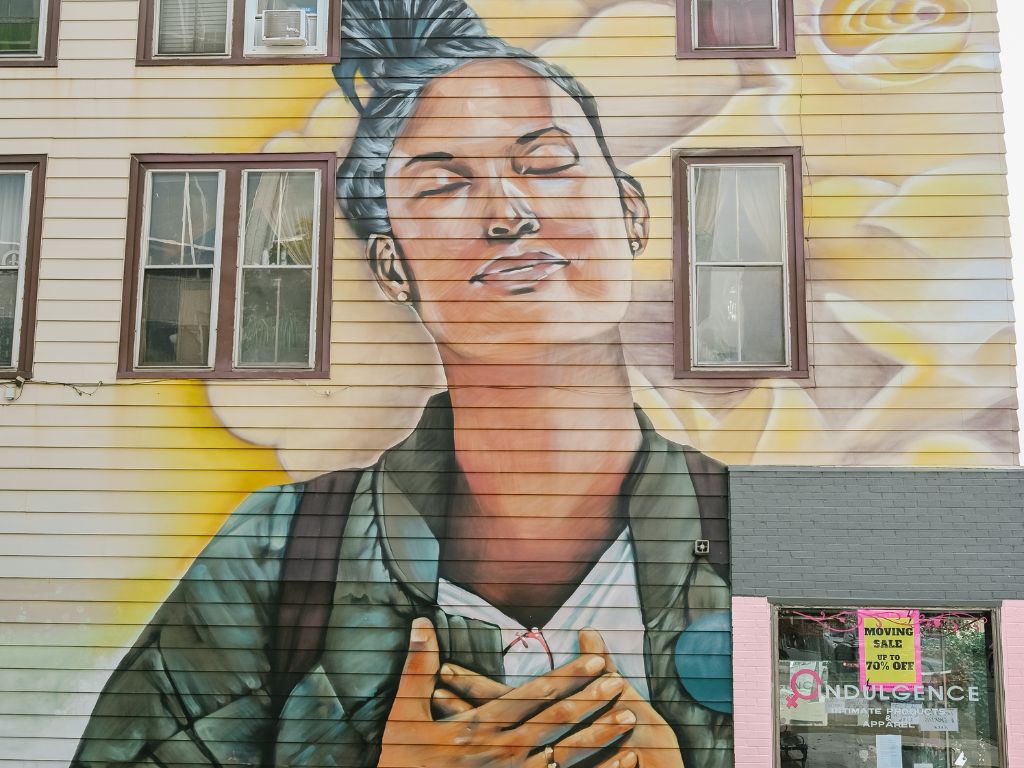 The Dartmouth murals are a series of art installations that run throughout the downtown core. "Marisa" is a multi-storey mural crafted by Ottawa artist Dan Metcalfe. Dan along with a local artist by the name of Christian Toth painted the Marisa in 2017 during the Hopscotch Urban Art Festival. This piece sits right in on Portland avenue, and artist Metcalfe says the piece is "one of his all-time favourites." Marisa is a friend of Metcalfe's, and her son actually took the photo that inspired this mural! This mural is one of many you can see throughout downtown Dartmouth. In addition to being visually stunning, the murals offer a unique way to learn about the history of Dartmouth.
14. Downtown Art & Selfie Walk
If you want to dive deep into the public art on display in downtown Dartmouth the local business association welcomes you to do a "Downtown Art & Selfie walk". The DDBC's (Downtown Dartmouth Business Association) mandate is to "make the downtown a welcoming and attractive place to do business." They support public art projects downtown such as the murals above, but also light installations, sculptures, and seasonal displays. The DDBC has put together this map showcasing a route that travellers can plan to see all of the public art and take selfies with their favourites.
If you want to see a full look at what to expect at each location check out their website which has an image of the artwork so you can plan out the perfect route. And if you like public art don't forget to tag them when you're out and about with the hashtag #downtowndartmouth.
15 – Have Pizza At Dartmouth Commons Park
How about this pair… a pizza oven and a park? That's right., Dartmouth Commons is home to the only outdoor public pizza oven in the HRM! Now that I have your attention, let me tell you more…
The Dartmouth Commons is a beautiful park located in the heart of Dartmouth, Nova Scotia. This large park features a variety of amenities for residents and visitors to enjoy. With a large community garden, urban orchard, skateboard park and a new splash pad to cool off in, this park offers a plethora of adventures all in one place.
16. Kayaking at Shubie Park
Adventure awaits at Shubie Park where new and experienced paddlers can enjoy these beautiful waterways. Once geared up you can paddle down glassy waters looking up at towering trees with branches reaching down to say hello. Keep your cameras out and your eyes peeled for wildlife as you can regularly expect to see turtles, beavers, and ducks hanging out in their home. When you're ready for a rest, stop at one of the many pull-outs, or continue exploring the park by going for a hike through the woods. Shubie Park has 40 acres to explore, welcoming you to come back again and again. A visit to Shubie Park should definitely be on your list of things to do in Dartmouth Nova Scotia in the summer.
17. Lake Banook
Lake Banook is a freshwater lake located in Dartmouth, Nova Scotia and is a popular destination for rowers, canoers, kayakers and stand-up paddleboarders. It is actually one of the most popular lakes in all of Nova Scotia for rowing and is home to three spring canoe and kayak clubs, two rowing clubs, and an active dragon boat club. The clubs host a variety of meet-ups and competitions throughout the year making the lake a great place to head out to visit to catch the action. The recommended day trip for paddlers is to park near Lock 1 at Henry Findlay Park,
18. Salt Marsh & Shearwater Flyer Trail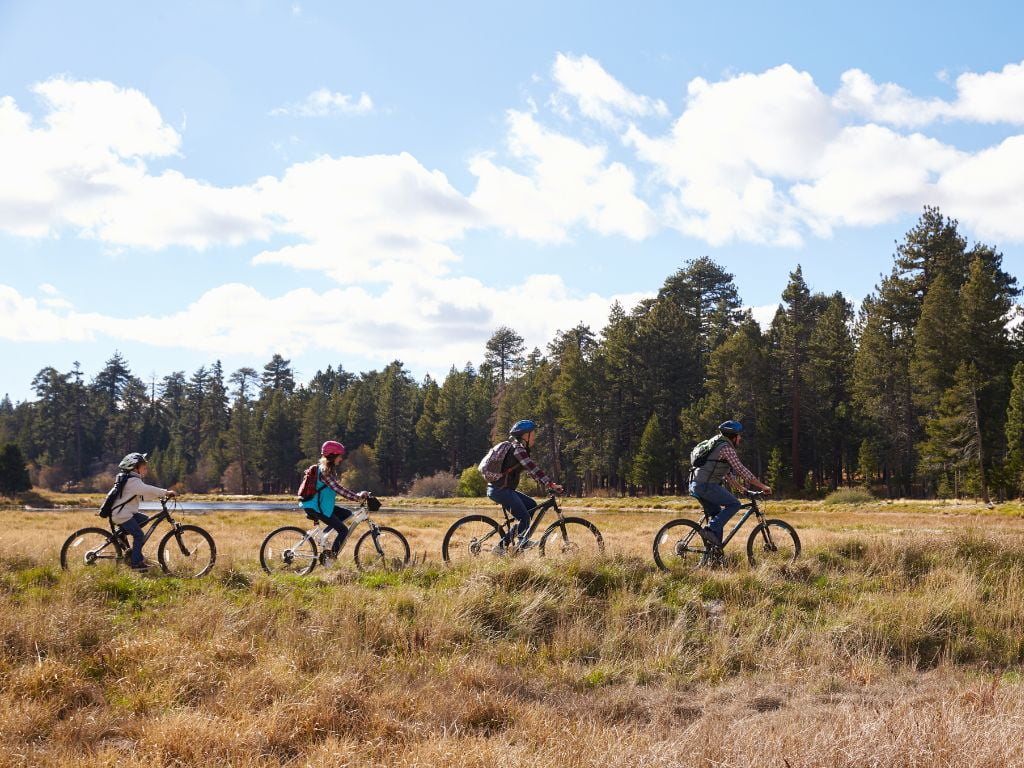 The Salt Marsh & Shearwater Flyer Trail is a 3.5 km long causeway that offers stunning 360-degree views of the surrounding area. The trail is located in the region of Dartmouth and is a popular destination for bikers and nature lovers alike. The trail was originally a railbed but was converted into a scenic causeway. This year-round trail is fun to explore during the different seasons as each season brings out different scenic views.
19. Sullivan's Pond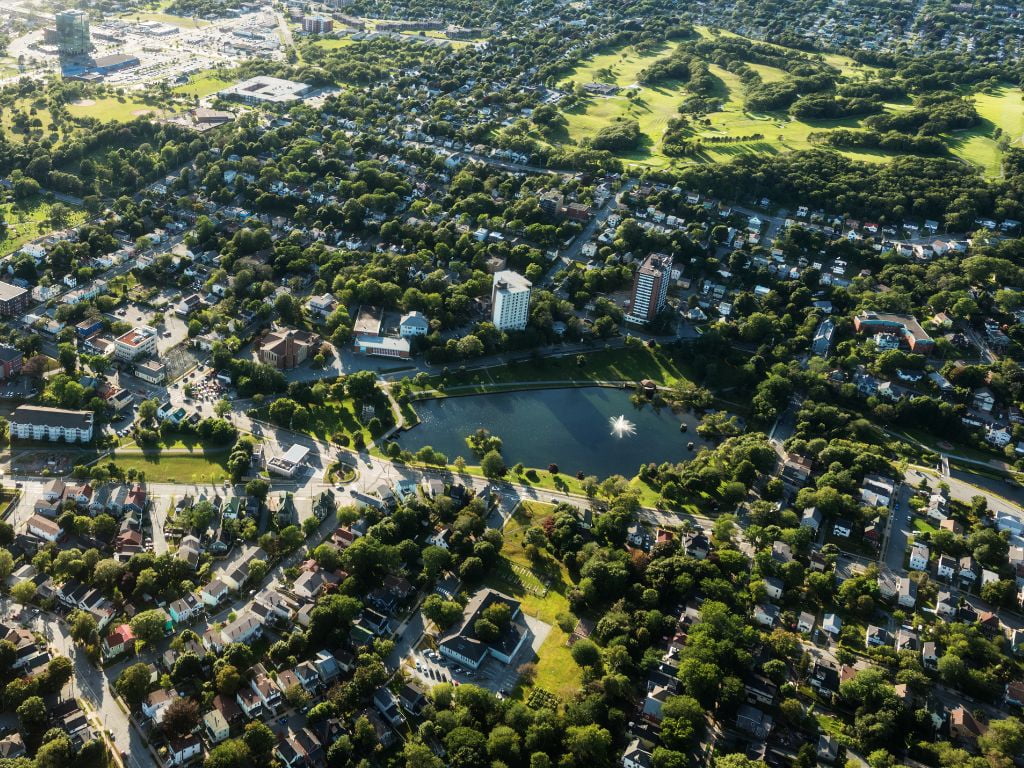 Sullivan's Pond is part of the Shubenacadie Canal. This artificial lake and recreation area with a large water feature in the middle, provide visitors with a great place to walk and spot wildlife in the pond.
Best places to Eat in Dartmouth
20. Award Winning Chowder at The Canteen
Located on Portland Street and made with locally sourced seafood, stop by The Canteen when in downtown Dartmouth to get your very own bowl of award-winning chowder.
21. Two If By Sea Cafe
Since 2009 Two If By Sea Cafe has been welcoming guests through their doors to enjoy a variety of baked goods, from colossal croissants to supersized scones. Known as a "bright and busy cafe, where friends and families meet and the small business community convenes for their morning coffee," this cafe is the perfect place to stop in between your Dartmouth adventures to refuel. Learn more about this great cafe by visiting their website.
Best Places to Stay in Dartmouth
Are you looking for places to stay in Dartmouth Nova Scotia? With its close proximity to Halifax combined with epic outdoor adventures, Dartmouth is a great place for your base camp when exploring the region. Where you will want to stay in Dartmouth really depends on your travel style so we've broken this down into the different places to stay in Dartmouth via travel style.
Hotels in Dartmouth Nova Scotia
With so much to do in the area, you may choose to check out hotels in Dartmouth and stay right in the region. The Hampton Inn & Suites offers a pool, hot tub, and slide as well as a great breakfast to start your day. If you're looking for something close to Lake Banook, The Hearthstone Inn is a little boutique hotel that also comes with a free breakfast. If you want to be closer to the water head down to Doubletree Dartmouth and take in the view over the Halifax Harbour. It also boasts a swimming pool, perfect for families.
Airbnb's in Dartmouth Nova Scotia
Are you looking for the best Airbnb in Dartmouth, Nova Scotia? With the slogan, "Live like a local," Airbnb has a variety of accommodations available to suit your needs. We personally opted to rent an RV and stay at the local campground so I don't have any personal recommendations to offer but wanted to share that this could be an option for you if you love Airbnb. To learn more visit their website.
Campgrounds in Dartmouth Nova Scotia
If you're looking for campgrounds near Dartmouth Nova Scotia, how about Shubie Park Campground which is right in the heart of the city? Shubie Park Campground is located in the heart of Nova Scotia and offers a unique camping experience. The campground is situated on the shores of the lake and features a variety of amenities, including a playground, laundry facilities, and a swimming area. Visitors can also enjoy canoeing, fishing, and hiking in the nearby park. The campground is popular during peak season and reservations are recommended. To learn more visit their website.
Common Questions about Dartmouth Nova Scotia
What is Dartmouth Nova Scotia known for?
Dartmouth is a small town located in Nova Scotia, Canada. It is situated on the East Coast of the province, along the Halifax Harbour. Dartmouth is known for its beautiful scenery, as well as its history and culture. The town was founded in 1750 and was one of the first settlements in Nova Scotia. Dartmouth has a long tradition of fishing and shipping and was an important site during the Halifax Explosion in 1917. Today, Dartmouth is a popular tourist destination and is home to many shops, restaurants, and attractions. Dartmouth is also known for its friendly locals and its vibrant community spirit.
How many lakes are in Dartmouth Nova Scotia?
Dartmouth is home to a large number of lakes, including Lake Banook, Lake Micmac, and Lake Charles. There are approximately 23 lakes within the town limits of Dartmouth, but this is somewhat disputed online, so the range could be from 21-25. Most of these lakes are relatively small, however, together they provide Dartmouth with a wealth of recreation opportunities, including swimming, fishing, and boating. In addition to their recreational value, the lakes also play an important role in the local ecosystem. They provide a habitat for a variety of wildlife and help to filter runoff from the surrounding land. As a result, they play a critical role in protecting the quality of Dartmouth's water supply. Spending time at one of the many lakes is one of the enjoyable things to do in Dartmouth Nova Scotia in the summer, keep cool and have fun!
Why is it called Dartmouth?
Dartmouth was named after William Legge, the second Earl of Dartmouth. William Legge was a British statesman who served as the Secretary of State for the Colonies from 1772 to 1775. In 1750, Dartmouth was settled by Colonel Edward Cornwallis and his regiment. After Cornwallis discovered that there was already a town in Nova Scotia named Halifax, he named the new town Dartmouth after William Legge.
We hope these things to do in Dartmouth nova scotia in the summer help you with your East Coast of Canada planning!
---
Check out these Articles for More Inspirational Travel Ideas in Nova Scotia: