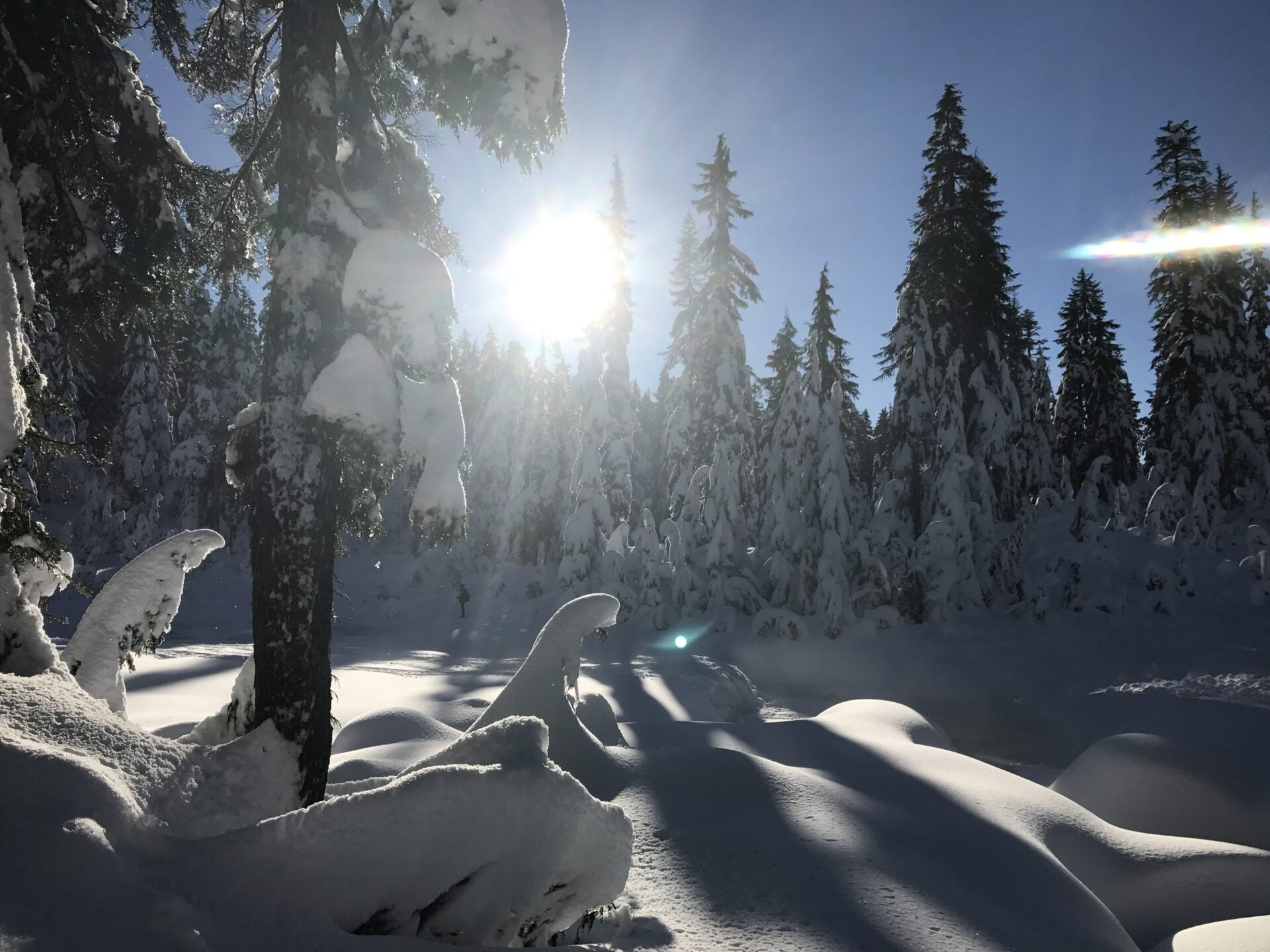 Dog Mountain Hike Vancouver
Location: Mount Seymour Provincial Park, BC
Distance: 5 km round trip
Time: 2 hours
Elevation: minimal (some steep sections, well-marked trail)
Dog Friendly: Yes (on leash)
Stroller Friendly: No
Washrooms: In the Mount Seymour Resort buildings (far end of the main parking lot)
Bikes Allowed: No
Horses Allowed: No
Logistics of hiking with kids…
You arrive 20 minutes before the group meeting time because you know a few things to be true:
The kids will have to pee.
The baby needs to be wrapped up.
Someone will be hungry.
And the one who "didn't" have to go will now have to.
But in the middle of asking yourself if it's worth all the effort, you remind yourself of your commitment to raise your kids outdoors and quickly realize that getting onto a trail is almost always the hardest part of a hike!
This is where Dog Mountain Hike Vancouver comes in… easily accessible at the top of Mount Seymour's parking lot, this short 5 km loop brings you all the essentials that a hike needs. It has great terrain, a beautiful lake with stunning scenery, enough elevation to get your heart pumping, and a scenic view that is worth every step.
The Trail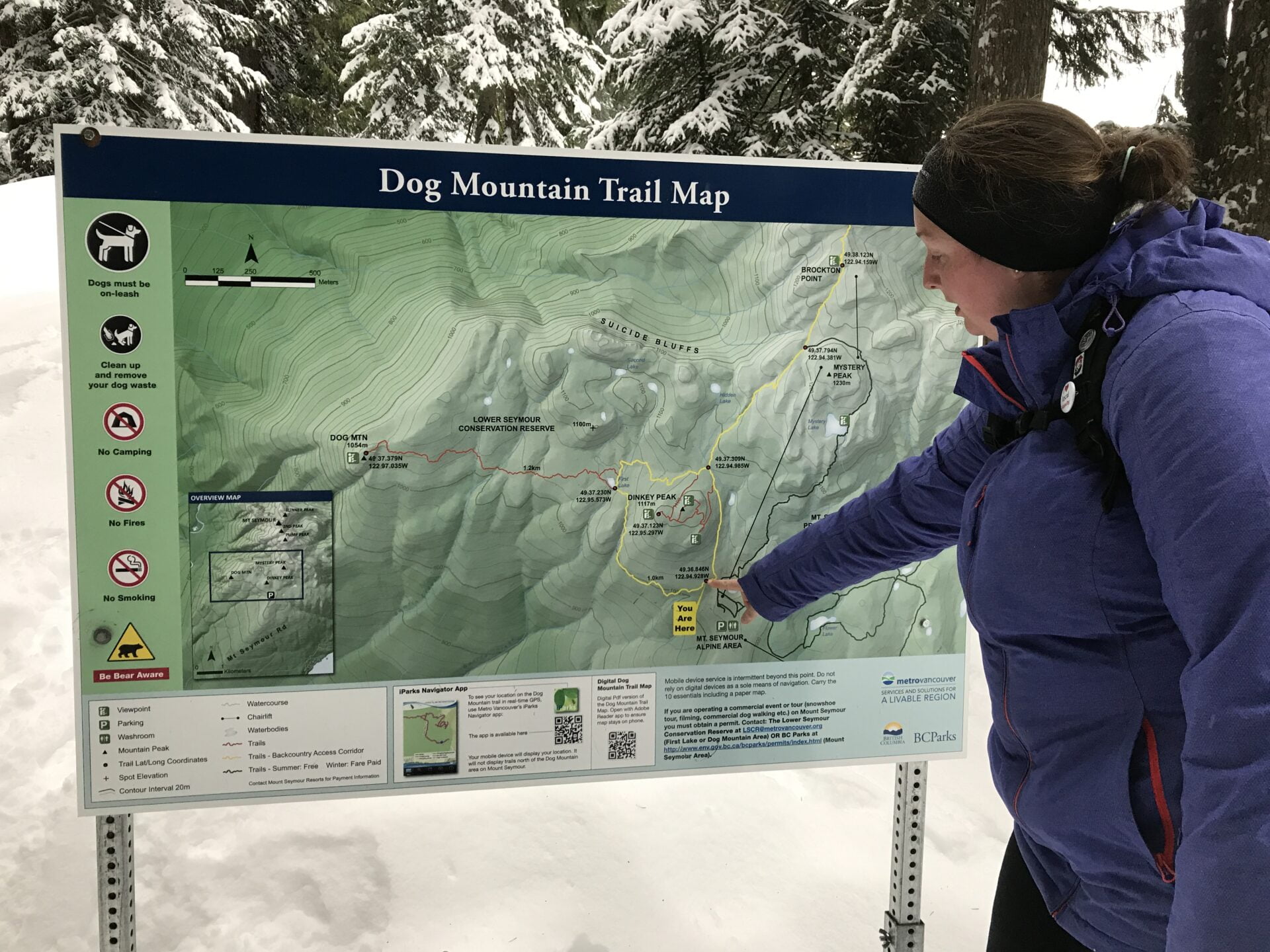 This well-marked trail is perfect for families and those looking for an easy hike. At only 5 km complete round loop this hike gets your heart pumping as hard as you want it to as you're really free to choose your own pace. 
The Lake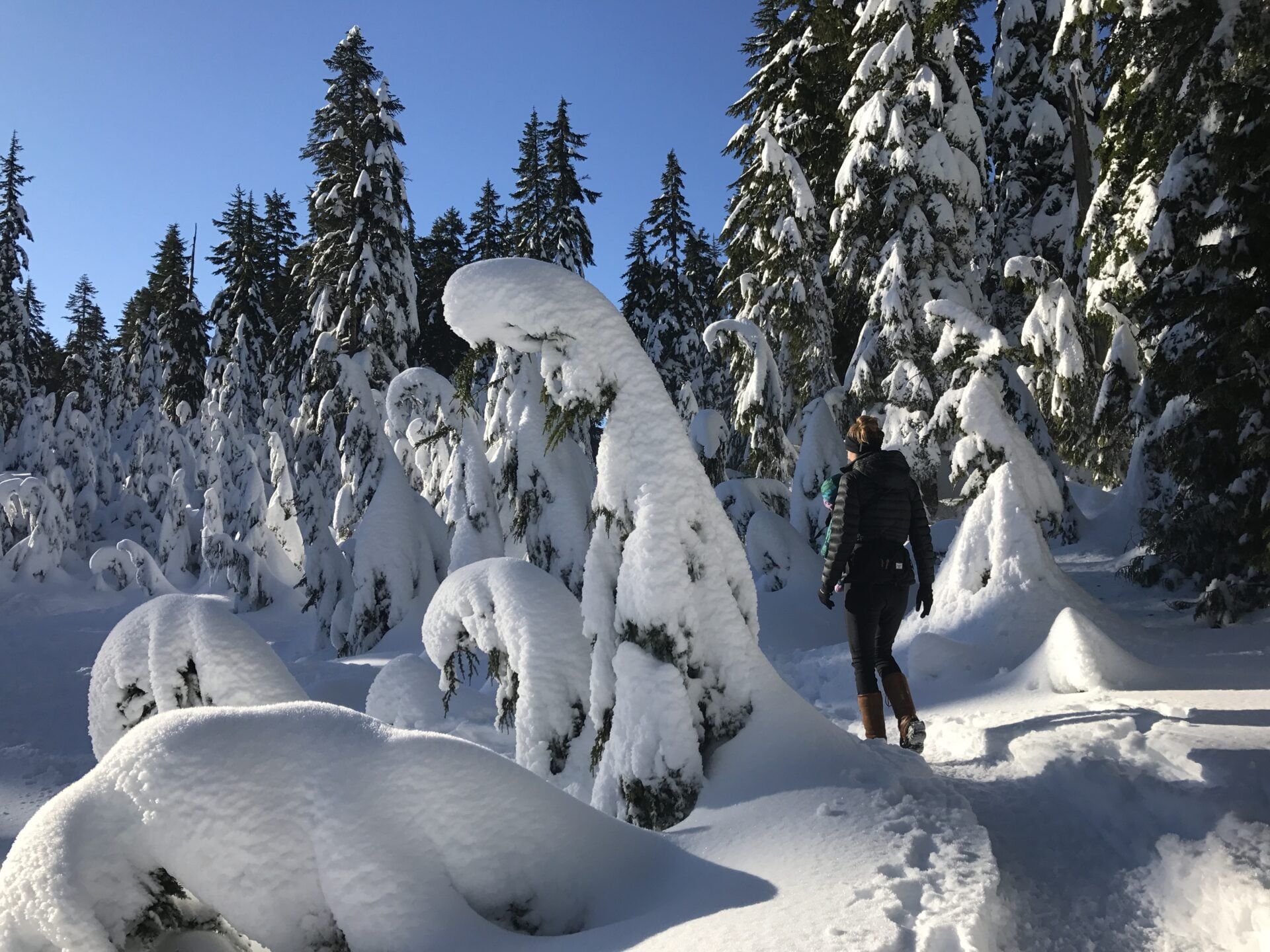 We went snowshoeing on this trail in the winter and as soon as we peaked out of the forest edge we found ourselves walking into the set of The Grinch and Whoville. With candy cane curved trees that were held in places by 6 or more inches of snow, every place we turned had us snapping photos and saying "how" and "wow" back and forth. 
The Trail After the Lake
After the lake you progress through to the Dog Mountain trail, a single track line weaves you through big trees, up and down forest trails, and toward the epic lookout over Vancouver city. The overall elevation gain is very minimal making it a very doable hike for families, however there are a few steeper and more challenging sections. Take your time and make sure you're wearing appropriate footwear! 
The Lookout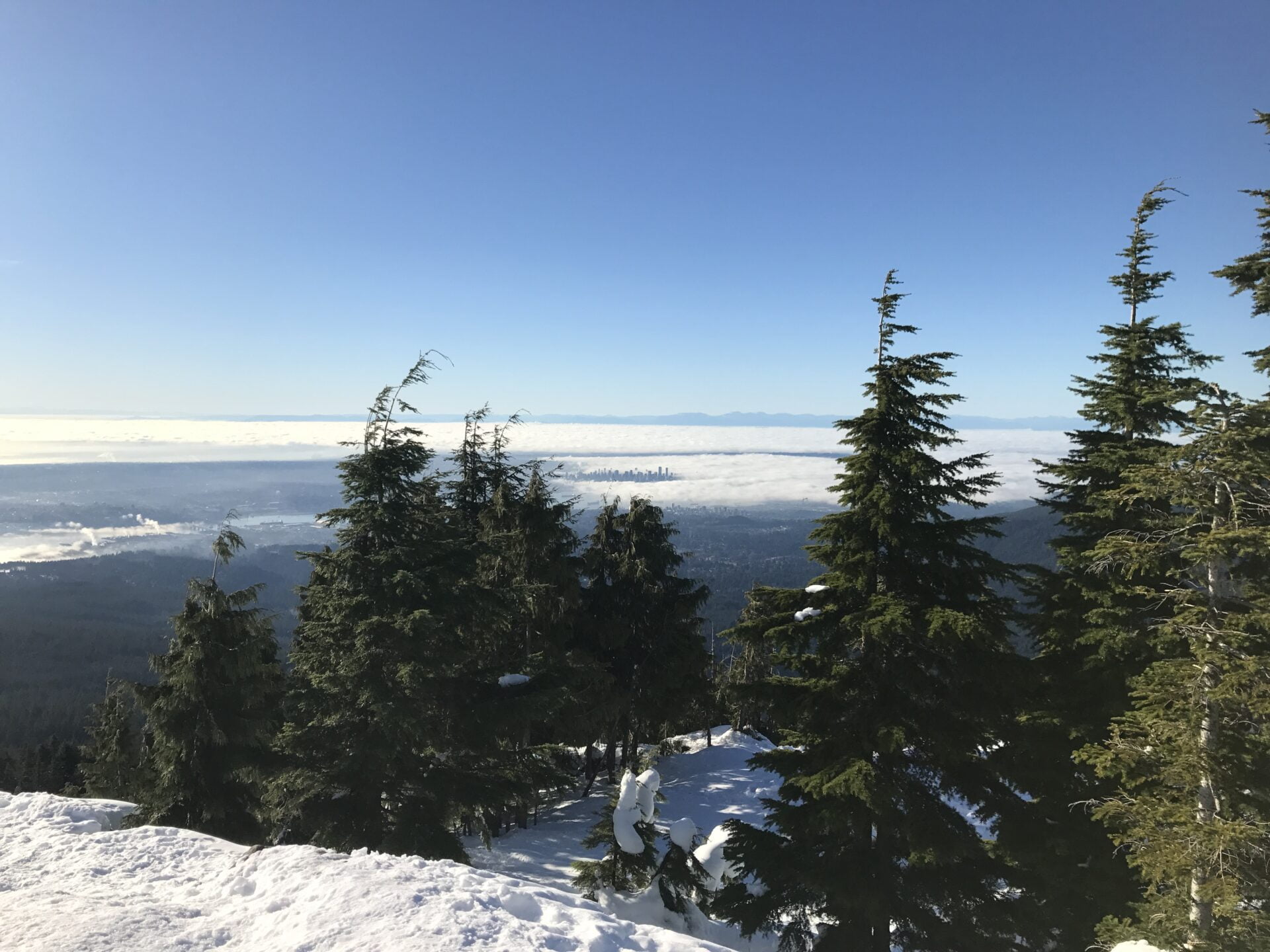 After one final steeper section, the terrain flattens out and the trees open to a beautiful view over the city below. We were fortunate enough to see the city under a blanket of fog, with only the tallest buildings peeking out above the clouds to say hello. 
Watchful Whisky Jacks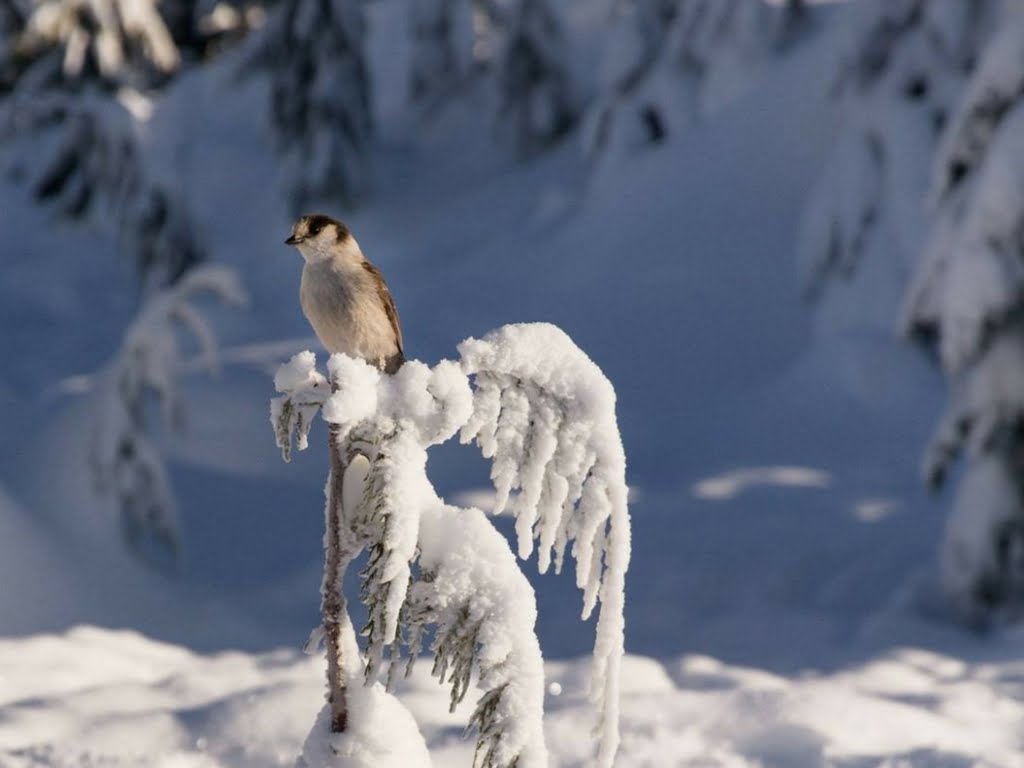 The beautiful Whisky Jacks were in full force ready to greet you and steal a treat or two if you were willing to share! While very tempting, please don't feed them! Our food is not meant for their tummies! 
Looking for another hike similar to Dog Mountain Hike Vancouver? Check out our blogs about Quarry Rock in North Vancouver and High Knoll Trail in Minnekhada Regional Park in Coquitlam!
The thought of hiking with kids can be daunting, here is How We Have Successful Family Hiking Trips!