Kicking Horse Mountain Resort is known as being the "Champagne Capital of Canada" and skiers and boarders alike flock to the hills in the Winter. However, the mountain is equally as engaging and entertaining for summer enthusiasts and we were excited to spend a day up on the mountain.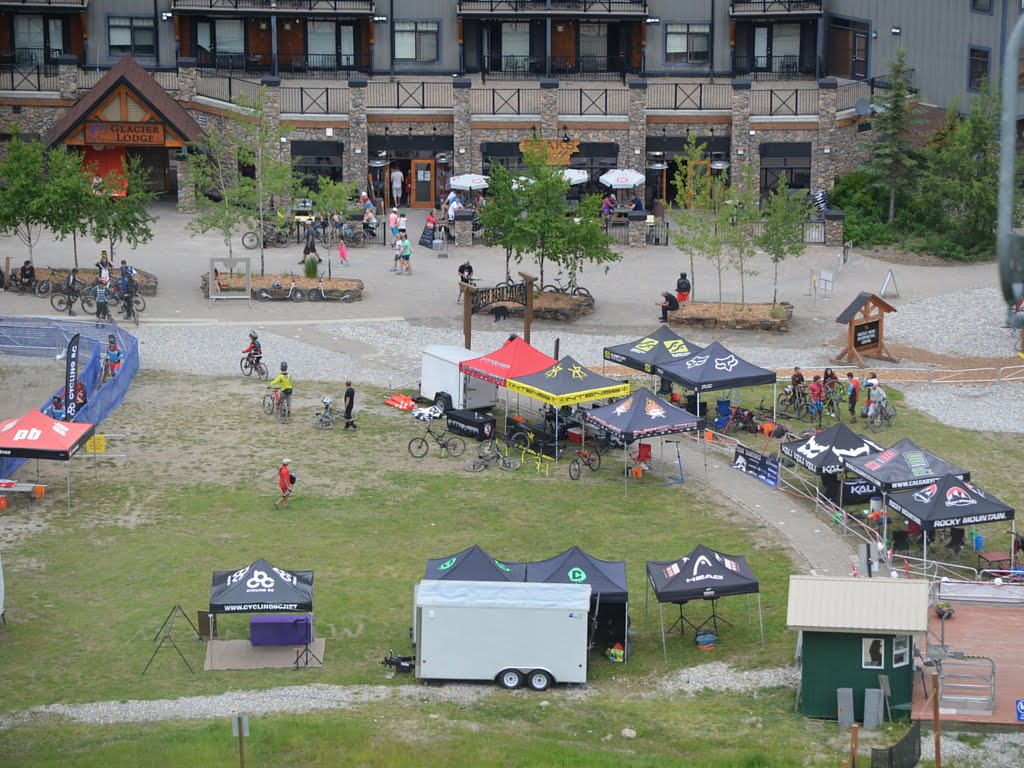 As we pulled into the parking lot my husband quickly pointed out that there was a mountain biking event going on. Sponsors' signs and riders were everywhere to be seen, and riders were up a day early to get in some practice runs.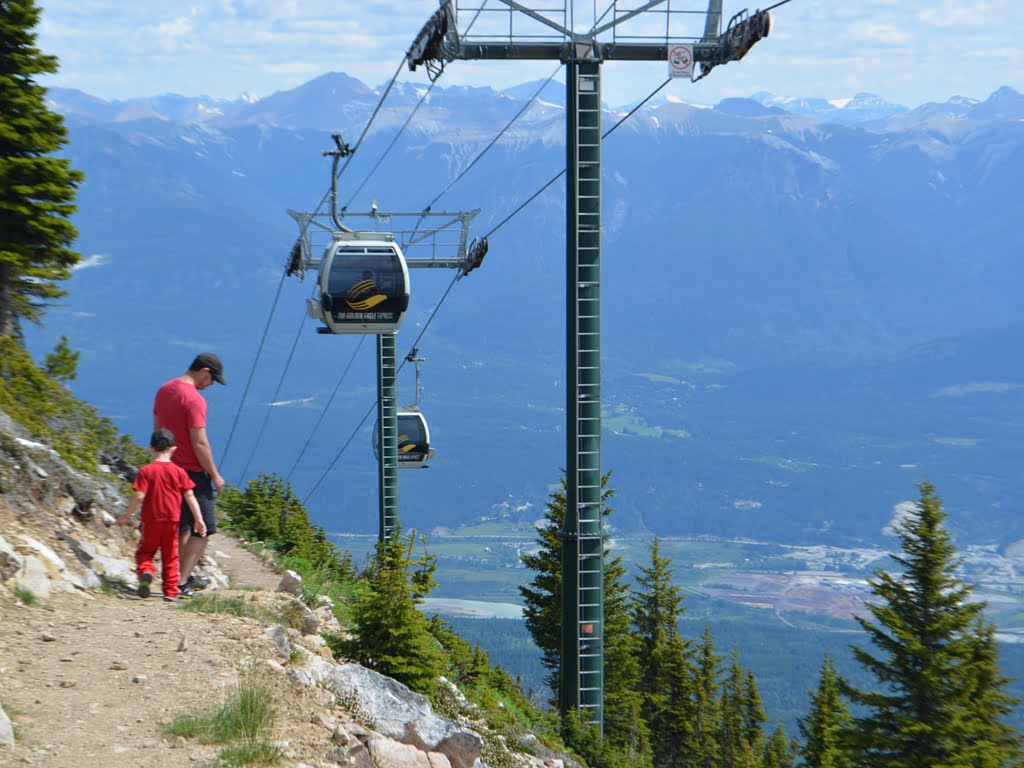 After checking in and getting our tickets we jumped on the Gondola and headed up the hill. While Golden is a naturally beautiful town, the elevation quickly brought us to better views of the vast landscape and endless panoramas of green trees, mountains, and blue skies.
The children loved climbing higher in the air and seeing all the mountain bikers below. The trails offered some really unique features that kept my kids entertained as the riders flew around the gnars, over the table tops, and jumped through the air. My seven year old professed that it didn't look all that hard… oh dear, if she only knew…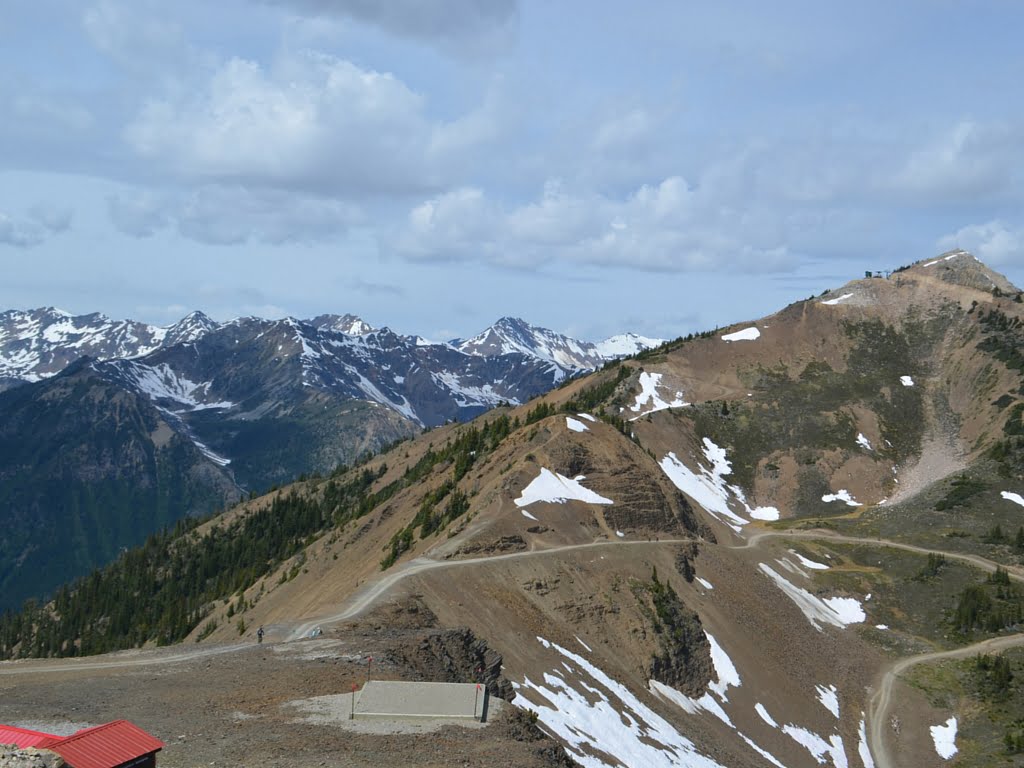 Once we got to the top we all were like kids in a candy store and ran from side to side of the mountain yelling for the other family member to join us and see the view. "Come over here!" "No, come over here!" We were standing in between two mountain ranges, the Rocky Mountains and the Columbia Mountains. The Rockies were gigantic monsters with snow covered tips that dominated the skyline. The Columbia Mountains were softer with rounded tops and sloping sides.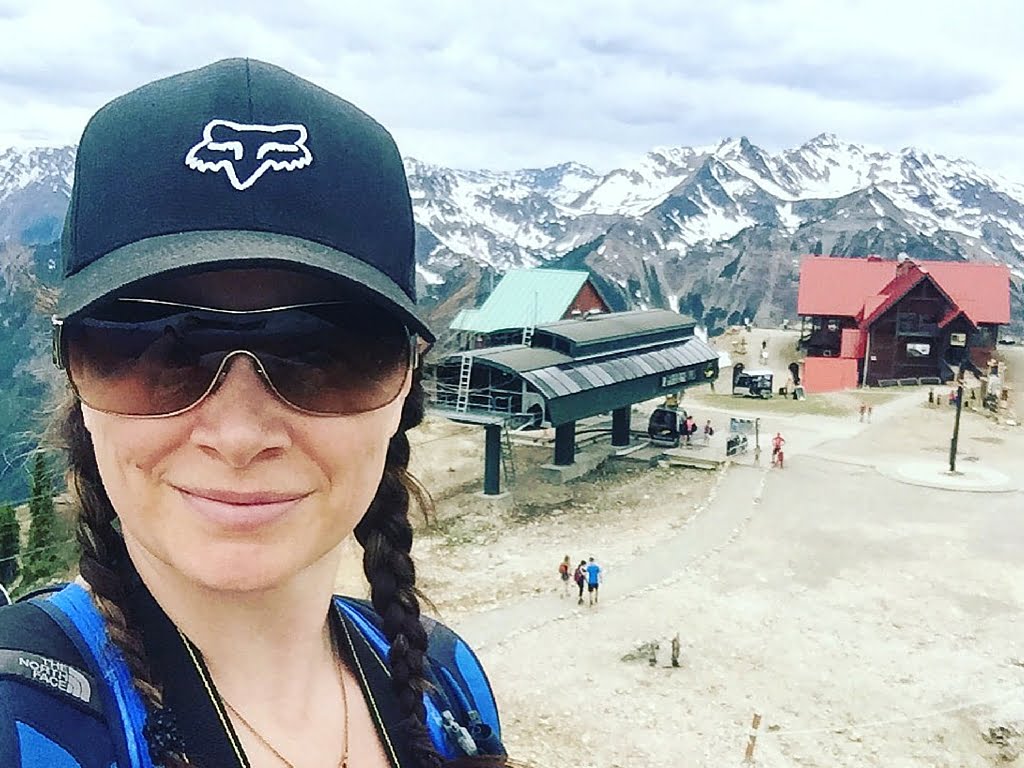 Once we took photos with our iphones, GoPros, and professional cameras (had to get every angle) we decided to head off on our hike. I can honestly say it was like nothing I've ever experienced before!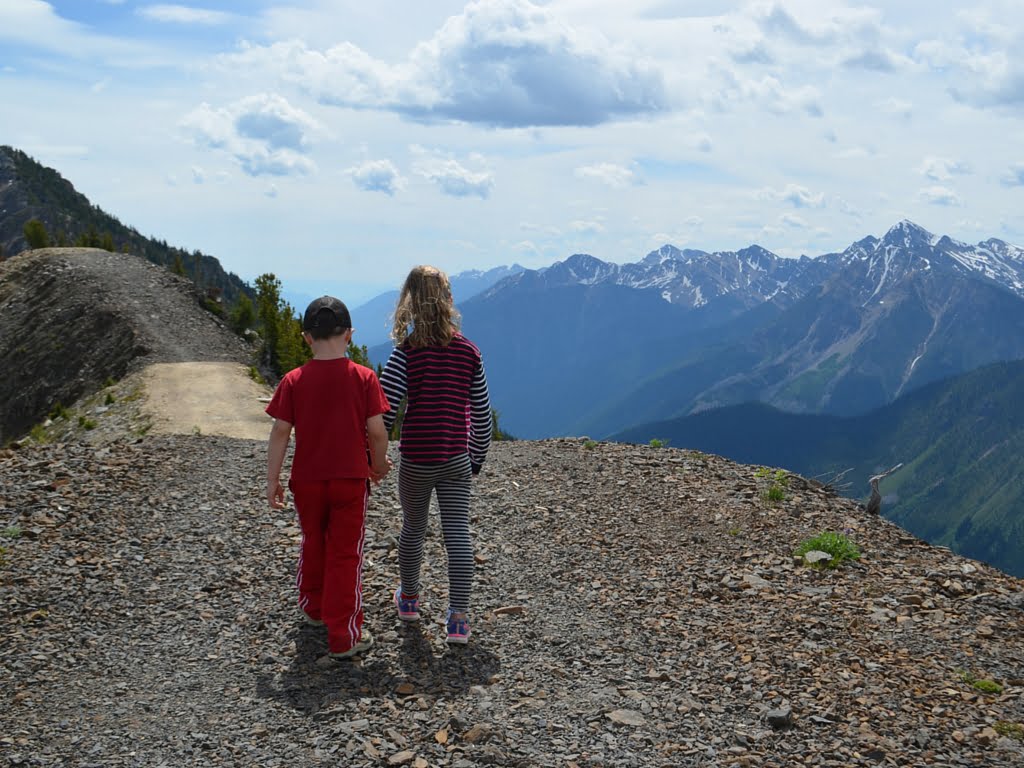 There you are, literally hiking along the top of the mountain, huge drops down either side of you! The children knew that they had to listen and we kept them in the middle just incase they tripped or fell. We felt safe, but needed to be careful and respect the terrain.
We stopped for lunch at the bowl, which looks like it would be a ton of fun in the wintertime! We didn't do any more of the really technical hikes, our capacity and the children's abilities weren't quite ready for it at their young ages (5 and 7) however we do hope to take them back there in the future.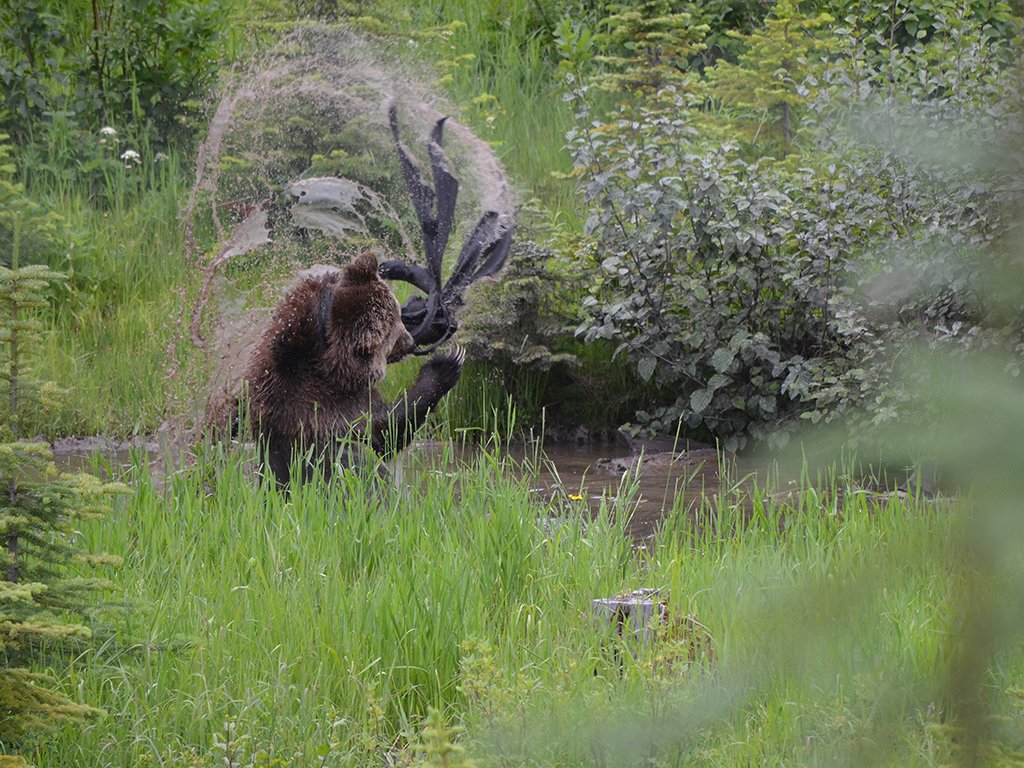 After lunch we headed down the mountain to catch the chairlift up to see Boo. Boo is the resident Grizzly Bear who was orphaned when he was a young cub. Boo now lives in a 20 acre enclosure where he roams freely, is well taken care of, and helps educate visitors and scientists about his species.
We were lucky to see Boo playing in his pond on the warm summer day. He had dug out some landscaping ties from around the pond and was using them as a scarf and as a toy. My zoom lens came in handy to capture these photos of this fun, grizzly bear. Peek a Boo… We see you!
As far as I'm concerned Kicking Horse Mountain is a must-see if you're in the Golden area. When we were first considering our road trip we figured we would stop in Golden for gas… and after spending two days there we felt like we were only scratching the surface. The community is buzzing with outdoor families ready to hit the trails and play, needless to say, Golden is truly a family mecca of outdoor fun…. Stop. Stay. Play. Repeat.