One of the biggest benefits of being at The Glen is all of the outdoor adventures that lie just outside our front doors! We put together our list of our favorite Summer day trips from the Glen.  
Here are the top nine

Summer Day Trips From The Glen

!
Waterfalls at Whatcom Falls Park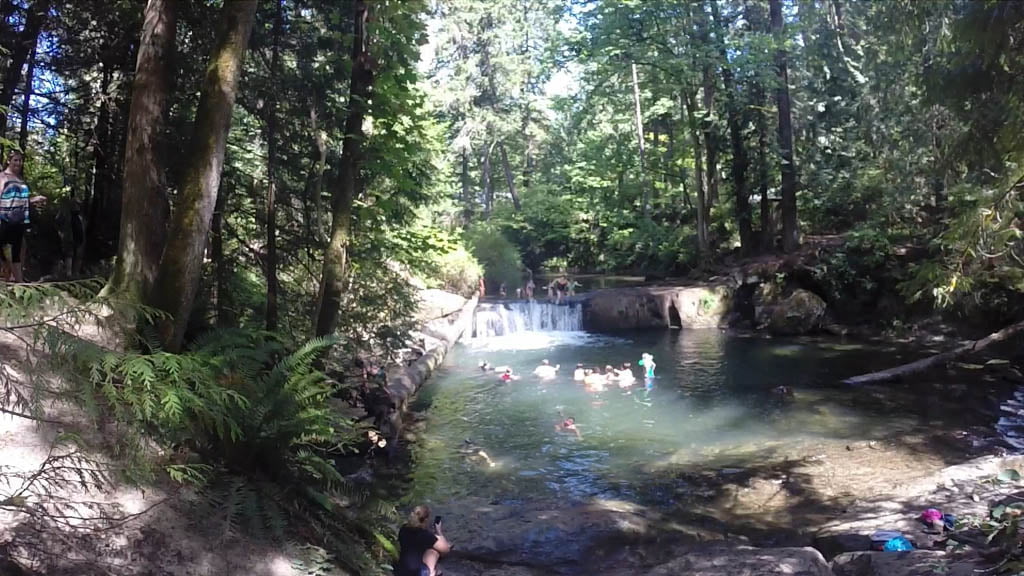 Located at 1401 Electric Ave, Bellingham, WA and next to Whatcom Lake our family loves heading down forest covered trail, swimsuits and towels in hand! Once settled in on the banks of the stream we make our way to the top of the waterfall, join hands and jump in!

While this is super fun there are risks associated with this activity not to be taken lightly! The rocks are slippery and I've seen kids fall. The water below is not clear and it's best to get advice from locals on where it is safe to jump so you don't land on an underwater log or rock.  If you're looking for a safer route just take your suit and enjoy wading in the water and watching the others swim around you or bring a picnic and hang out at the local park.
To learn more about the park, amenities and maps click here.
Deming Speedway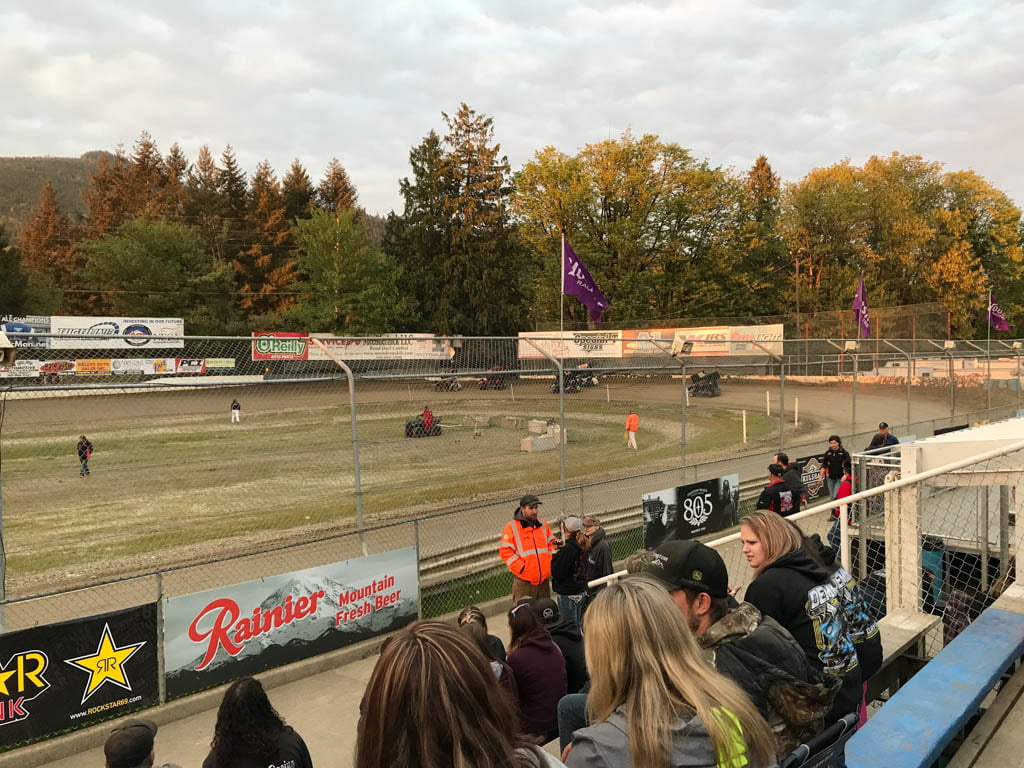 Located only 15 minutes south from The Glen, at 4605 Deming Rd in Everson, the Deming Speedway opens its doors to amateur and experienced racers every Friday night. Grab a seat and pick your favorite car and cheer them on as they race through clay to the finish line! What I love about this race is that it starts off with the little racers, smaller cars by younger drivers, making it engaging to watch.

After a few rounds the speed picks up as the adults take the course and no one will leave with perfectly clean clothes after the mud starts slinging. This evening is the perfect family outing as it's affordable, offers entertainment, treats, and fun times!
Single Race Ticket Pricing: Adults – $12, Juniors (8 yrs to 17 yrs) – $10, Seniors (65 yrs+) – $10, Children 7 and under – FREE.
Go Berry Picking at Eco Valley Farms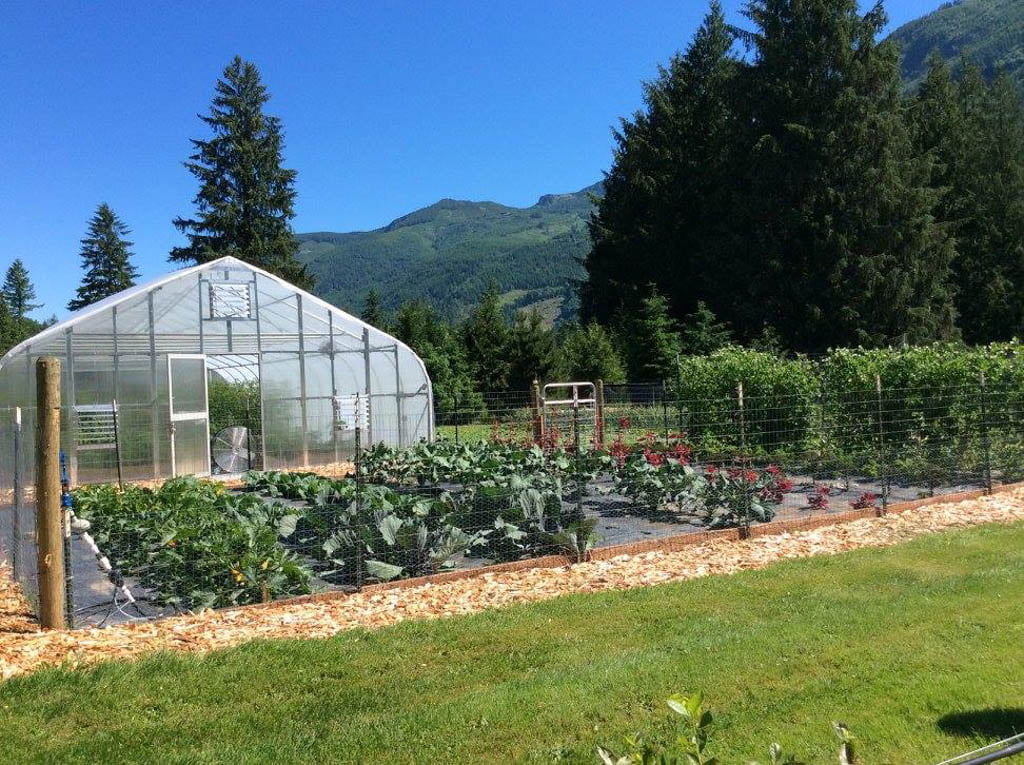 Located a short 5 minute drive from the Glen at 8472 Silver Lake Rd, Eco Valley Farms is a seasonal local farm that opens their fields and lets families roam through and stock up on fresh fruits and vegetables.
The little's will enjoy picking all sorts of berries (raspberries, blackberries, blueberries) and then wandering over to the vegetables to pick the perfect side for dinner. You'll find it all, from lettuces to tomatoes, zucchini and cauliflowers. To learn more about this farm or their open days check out their Facebook Page.
Hike Mount Baker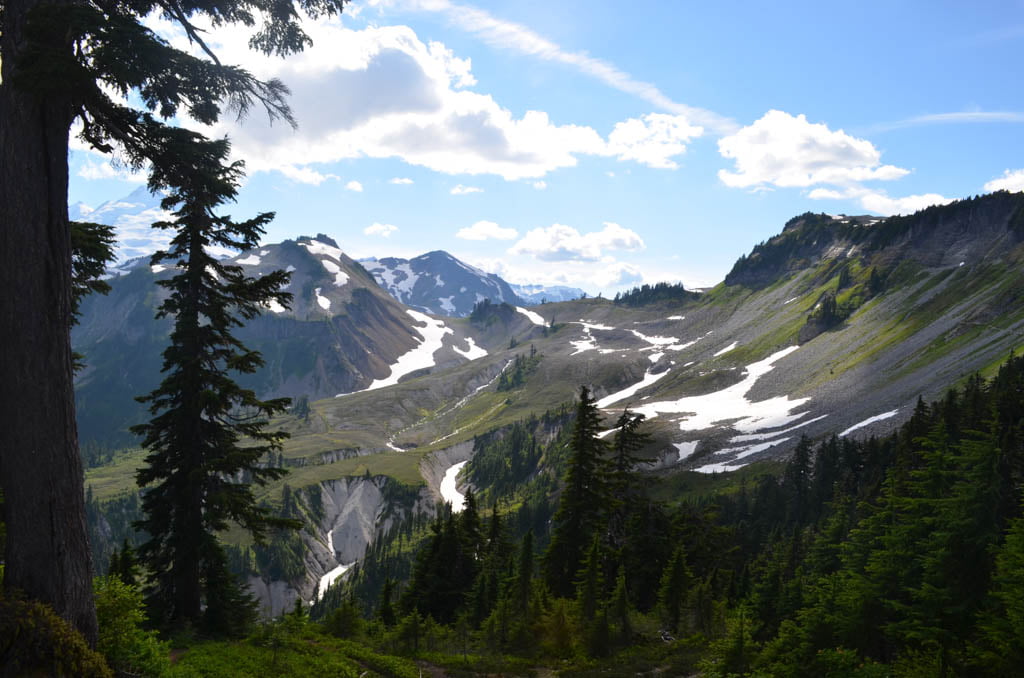 I'm always shocked to meet Glen owners who have never explored the peak of Mount Baker. A scenic 45 minute drive brings you to the parking lot summit. This is the perfect spot to park the car and bring a picnic and start exploring. From little lookouts, perfect for shorter legs, to day long trips for the more serious hiker, a trip to Baker should be on everyone's summer bucket list.

To get maps and find out more about the various hiking trails in the region visit the visitor information centre located at the four corners in Maple Falls.
Silver Lake
An absolute gem in the summer, Silver Lake invites guests to indulge in the man powered watercraft and explore the lake. Whether you chose to rent a SUP, canoe, row boat, or paddle boat, or bring your own flotation devices (tubes included) this warm lake is perfect for swimming and spending a warm afternoon.

When you're not in the water bring a picnic blanket and enjoy lunch while the kids play at the preschool or children's playground. I also suggest that you walk around the campground and explore the cabins that they have for rent… a perfect suggestion for those wanting to visit The Glen but you don't have space for! The cabins rent anywhere from $42 to $168 per night and offer guests the perfect lakeside rustic retreat.

To learn more about Silver Lake, including maps and photos of the campsites and cabin rentals visit their website.
Fairhaven
A picture perfect town, Fairhaven welcomes visitors to explore their unique shops and restaurants throughout the summer. Spend your day wandering the book isle of the famous book store, Village Books or grab some treats to go and head down to the shore to walk the pier and look out over the Pacific Ocean.

Nooksack Waterfalls
Check out the magnificent waterfalls as the two streams pour over the edge and thunder down the ravine. Depending on the time of year will depend on the show that nature will offer you.

The access to the waterfall is somewhat tricky so take a map and make sure you know where you're going. I can't source an exact address so check out this link that provides step by step driving instructions on how to get there.

Mom Tip: While the areas next to the waterfall have some fencing there is a LOT of area that is not fenced and offers a straight 7 story drop to a rock bottom. HOLD your kids hands as these areas are there unexpectedly and are not marked!
On the north side of the 49th parallel…
(and still only 30 minutes from The Glen)
Cultus Lake & Waterpark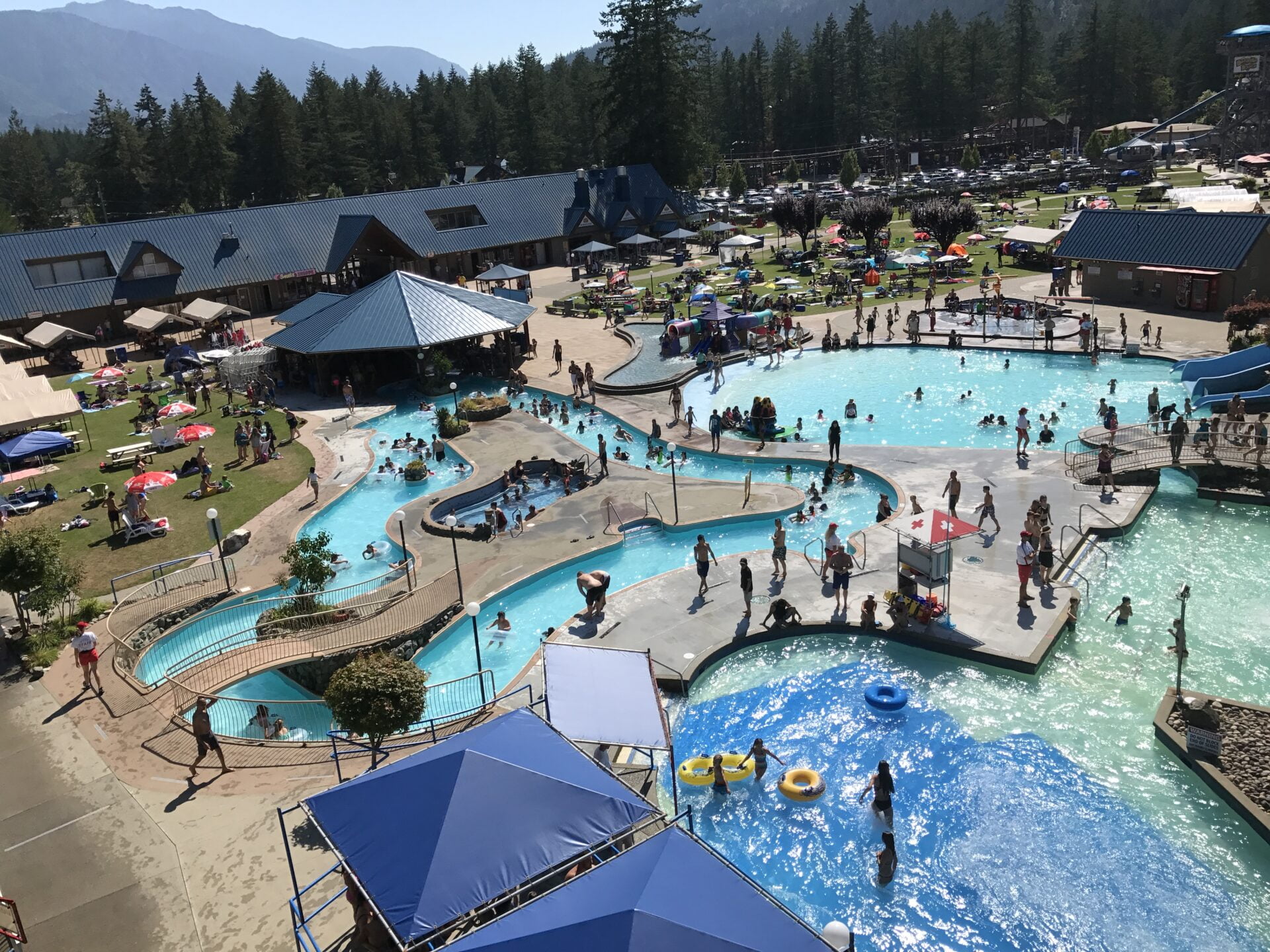 Summers aren't complete without at least one trip out to the Cultus Lake! Whether we spend the day at the Cultus Lake Waterpark, or bounce between the waterpark and the Cultus Lake Adventure Park, the kids always claim that their Cultus Lake Adventures are one of their most favorite days of Summer!
Do you have a recommendation we should add to our list? Send it our way, we LOVE learning about new places to explore!
Wishing you a summer filled with family adventures! Looking for more summer family fun? Check out these articles for inspiration!
Is this a sponsored post?: No it is not. I regularly get questions about activities to partake in that are close to The Glen, so we wanted to share our favourites.