To experience Canada's Nunavut is to choose to explore the Arctic hands-on, up close, and personal. Not because it's the trendy travel destination on everyone's list but because you want to explore Canada's North and get to connect with the people and the places that make Nunavut so special.
While I had many expectations of my adventure including epic landscapes (check) and amazing people (check), I also realized upon landing that like any new destination, the community had its own culture and idiosyncrasies that were waiting to be discovered.
Here's a list of the top 9 things that entertained and surprised me that will help you be prepared before you land in Iqaluit, Nunavut!
1. The $7 Taxi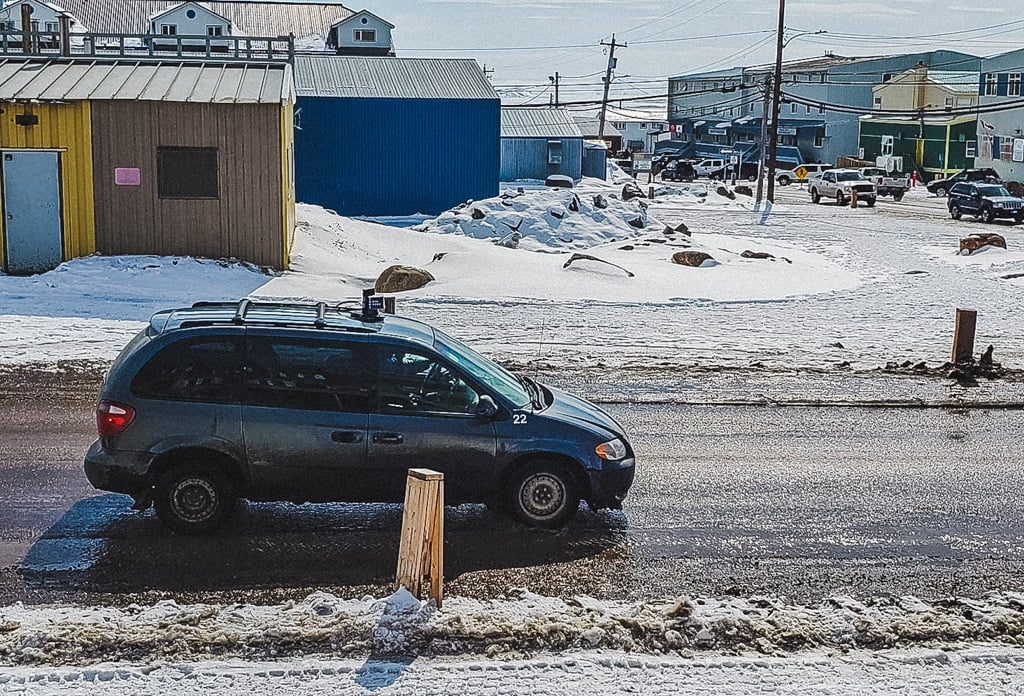 No matter where you're coming from or where you're going, a taxi in Nunavut will run you $7 per person. No per-km or per-minute charges…it's just the way they do things there. But keep in mind that if you're travelling alone or with just one other person, these taxi's supplement your $7 by picking up additional passengers along the way. So, while you'll still get from Point A to Point B, you may need to stop by Point C to drop off passenger D along the way.
A little strange at first, sure. However, this was a great way to see some interesting places and meet some interesting people while on my journey!
2. The Inuit Artists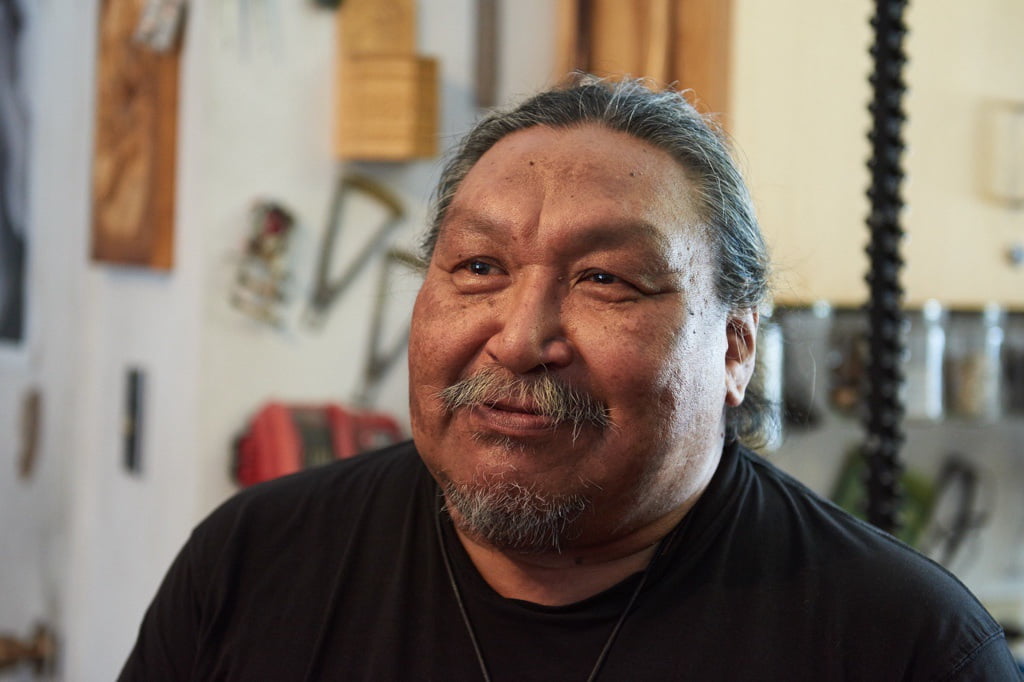 From the second your plane lands, you meet Inuit merchants selling art, clothing and hand made souvenirs. From traditional paintings and sculptures to scarves, jackets, dolls and more, you'll see just about everything you could possibly want as you are greeted by sellers.
While your instinct may be to brush these individuals off as you might do in touristy areas of larger cities, it's important to note that here in Nunavut, these merchants are part of the local culture, and it's a great opportunity to support them. So, if you see something you like, get it! Not only will you save 50% over what you'd pay in a tourist shop in town, but these merchants have a much greater selection and truly unique art. It's a win-win for everyone!
3. It Really Is Cold
As an outdoor enthusiast with a lot of experience in cold weather and gearing up, even I found myself cold during some of our outings. Adventurers be aware and come prepared, and be sure to work with local guides who can provide you with the right gear when heading out into the cold Arctic for adventures.
4. Look at the Houses Closely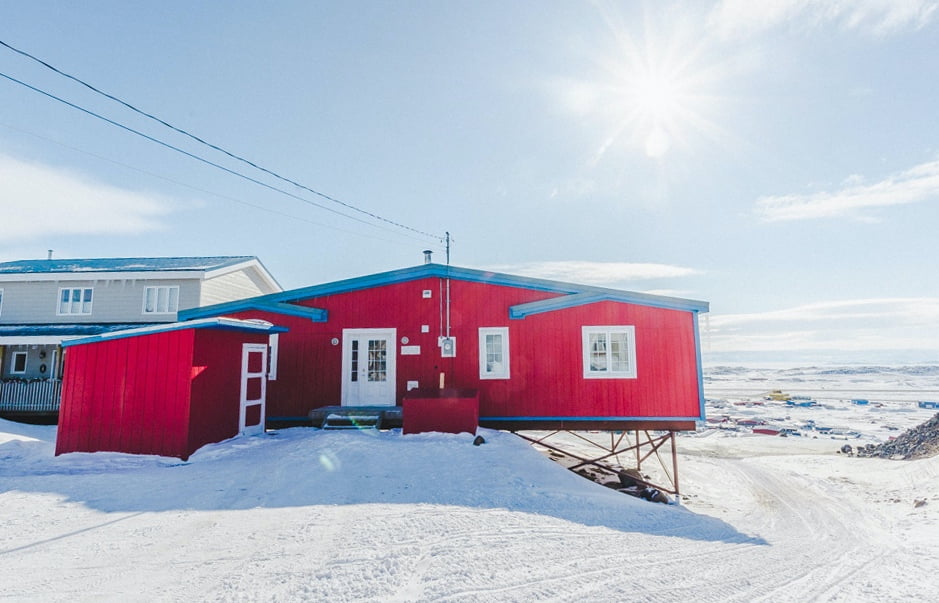 Because of the permafrost, Nunavut is unable to bury pipes underground. As such, all the homes there work on tank systems, with one tank for water, and one for sewage. Each tank has a 1-day capacity, and water and sewage trucks roam around every single day refilling water and hauling away the waste.
Interestingly enough, you'll notice each house in Nunavut is equipped with a special red light out front that once the float on the water tank is suspended goes on, indicating to the water companies that a stop is needed! Ingenius!
Knowing that water is a commodity, you'll want to be aware of how much water you are using and that once used up, that you'll have to wait until the next day before you get more. This is especially true in the smaller towns.
5. Nunavut is Very Multi-Cultural
While Nunavut is of course dominated by the Inuit, I was quite surprised to encounter an incredible amount of diversity in the places I visited. While many may not have been born to the native Inuit tribe, they have certainly felt the call of the wild, and have made this place their home.
Thankfully, conversing was not as difficult as I had imagined. In addition to the native Inuktitut language, English and French are also widely spoken.
6. Visit During the Toonik Tyme Festival
Each spring, Nunavut celebrates the end of winter with a two-week long Inuit celebration. From music to food to crafts to throat singing to dog sled racing and so much more, the Toonik Tyme Festival was a real treat to attend.
Arriving on opening night, we were treated to a full slate of traditional dancing and throat singing. We even got to watch a special Inuit Fashion Show, which I can honestly say was something I never thought I would ever witness in this life. However, I am so glad I did, as it was one of the highlights of my visit. This fest is a must-attend!
7. Functional Fashion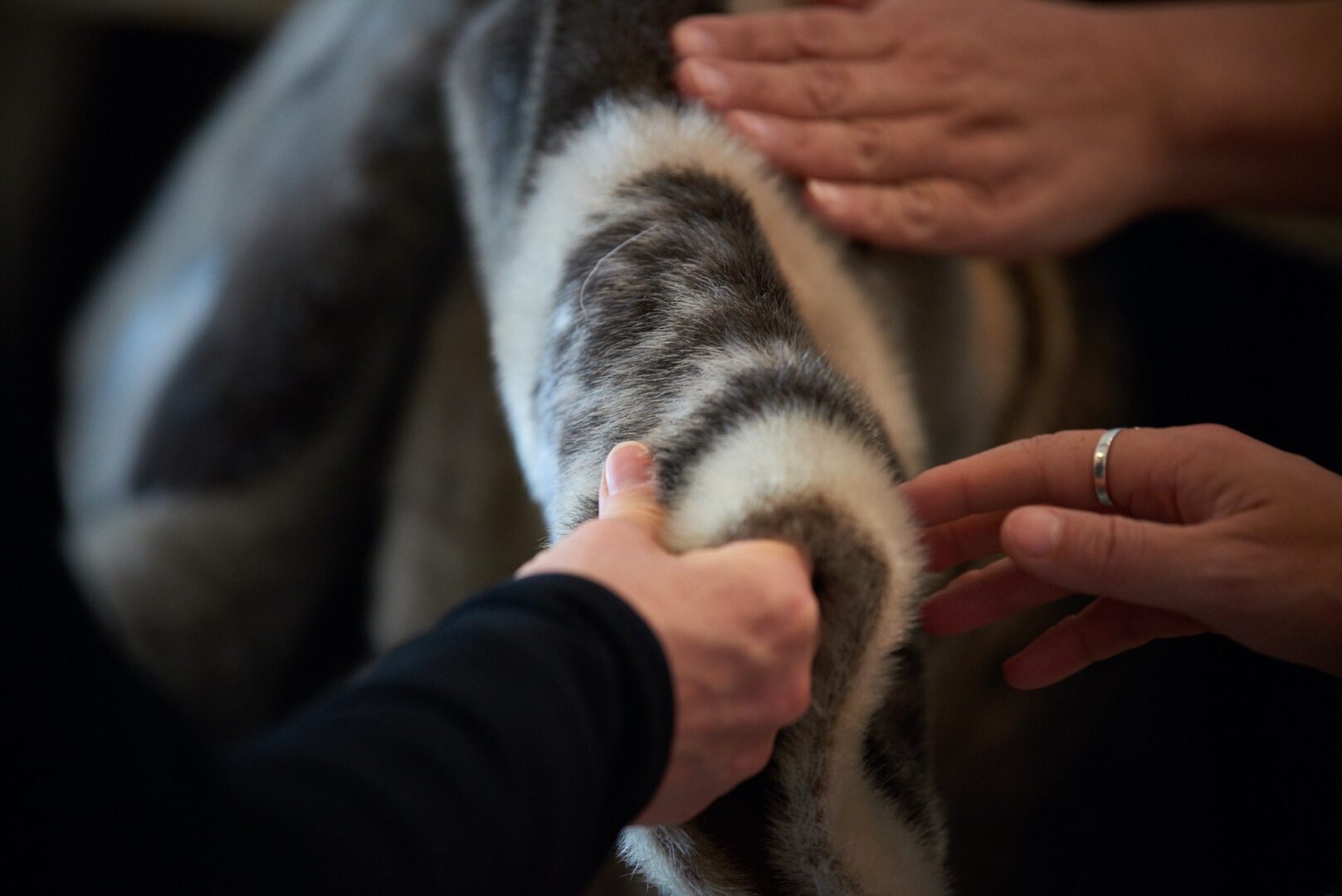 Upon arrival, it was clear that this wasn't a place where folks donned their leather jacket for a night on the town. It didn't take long to notice that seal skin is the fabric of choice in Nunavut.
I, like many, had some trepidations about this. However, you quickly learn two things related to seal clothing: 1. It really is that cold in Nunavut, and seal jackets provide wearers with incredible warmth, and 2. Using the skin of a seal is the way Inuit honour the animal before they eat it. Not only does the skin make for a beautiful, warm coat, but in the eyes of the Inuit, wearing this jacket is the ultimate sign of respect.
8. The Scenery Will Take Your Breath Away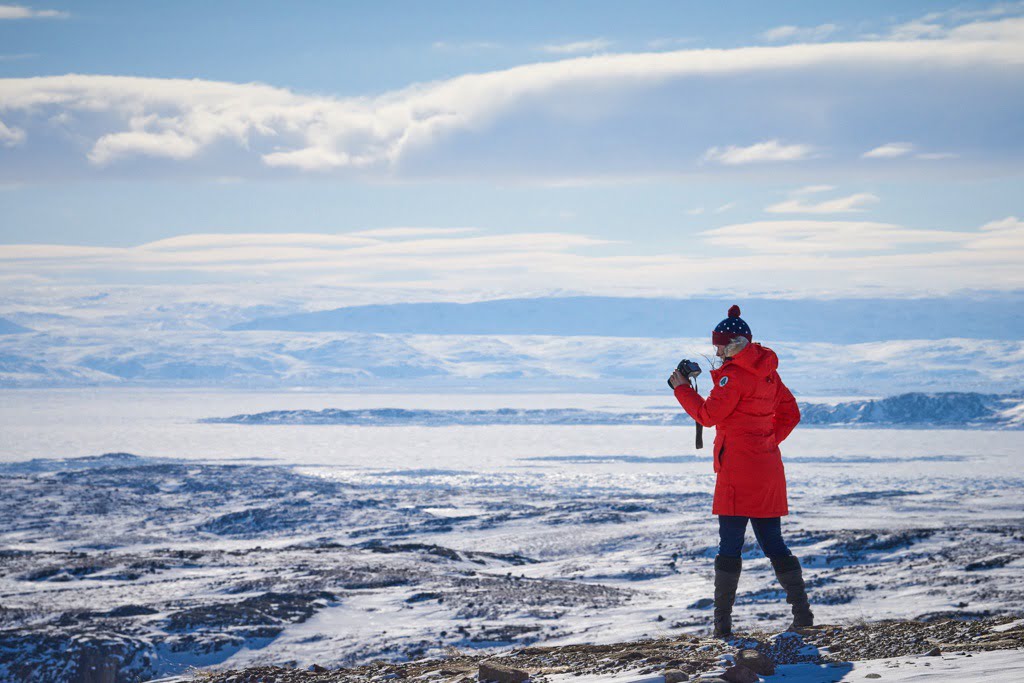 One of the things I still can't quite wrap my mind around is the scenery in Nunavut. Snow-capped peaks, jagged ice mountains, and the bluest water you'll ever see, the landscape is unlike any other place on earth. Truly remarkable!
9. Vegetarians Be Warned!
As I quickly learned on my trip, the traditional fare of Nunavut revolves heavily around meat. With the nature of the climate, no fruits or veggies grow naturally there, meaning they all need to be flown in. While this, of course, does happen, and you are able to find pretty much everything you like from home, meals still tend to go very heavy on the protein. Lots of fish, mussels, arctic char, plus local delicacies like caribou and muskox round out most menus.
Nunavut is such an incredible part of Canada that I am so glad I was able to experience and explore. The interactions and connections made with both the people and the environment are ones I will never forget. Keep these 9 things in mind when you visit Nunavut and your trip will be exceptional!
Check out my other Nunavut adventures and learn more about us!
The Rush of Racing Snowmobiles Through the Arctic
Nunavut: Experience the Spirit of the Arctic
On Top of the World: My Day Dogsledding Across the Arctic
Who are the faces behind the blog? Meet the Savages!
Is this a sponsored post?: Yes, while my trip to Nunavut was sponsored, the opinions and views in this article are strictly my own.