Most families have them. Those destinations that you "someday" want to take the kids to. A Hawaiian Beach, a Disney Cruise, or a multi-generational trip through Europe. However, with a hefty price tag and logistics upon logistics, family bucket list trips often stay on the back burner until long after the kids have graduated.
Here's how to turn your "Someday" into "Let's Start Packing!"
How to Plan for a Family Bucket List Trip in 10 Easy Steps
Invest in Your Dreams FIRST.
Investing in our dreams first meant that we had to force ourselves to save for our bucket list adventures, otherwise the money would find it's way out of our account quickly. For us, we set up an auto withdraw of $200 on the first of the month that then moved over to our trip account. Because it was automatic and at the first of the month it quickly became a habit.
This upcoming trip to Australia has been in this works for 4 years. YES… 4 years!
A Little Planning Goes a Long Way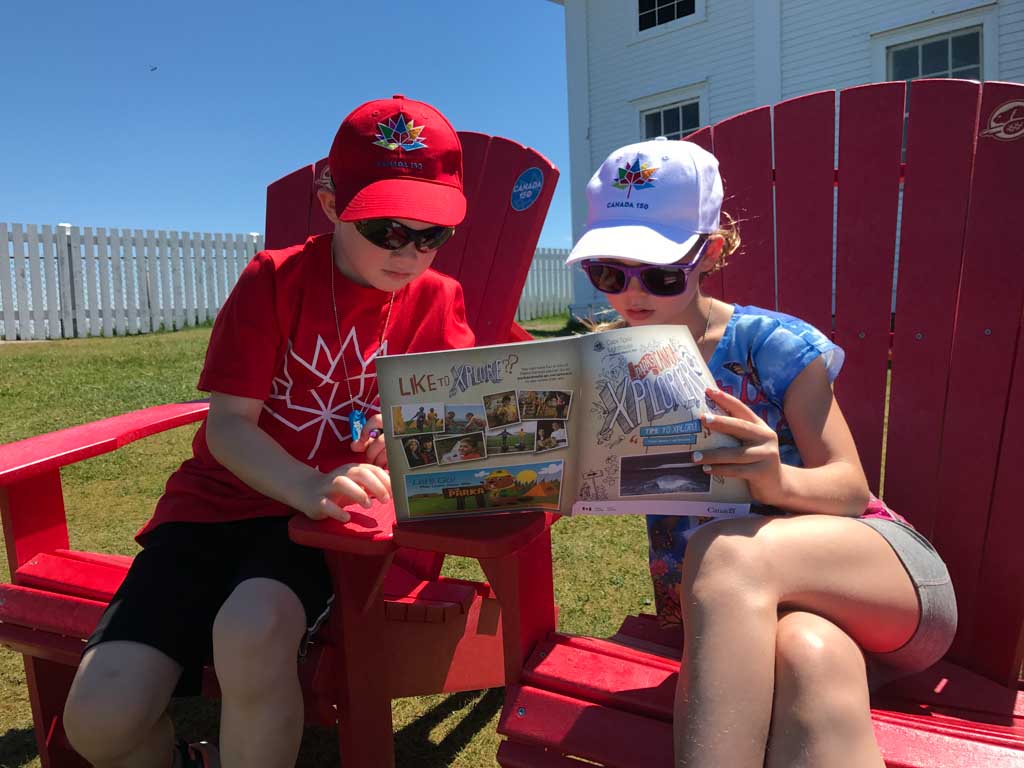 "Finding" $200 at first wasn't easy but with surprisingly less effort we were able to make the adjustment to our budget quickly. We cut costs by not eating out as much, started grocery ordering so that we had to plan out our weekly meals, moved to a "cheap and easy" meal of the week (such as grilled cheese and tomato soup), and when we need new clothes I always head to a consignment store first to see what I can stock up on before I head to the big box stores. We also do regular "spending freezes" where we pick a week or two where we don't spend anything extra. It's amazing how having to wait even two weeks forces you to rethink that purchase, see if you can borrow something, or simply go without. Game changer!
Put your Credit Card to Work
From hotel bookings to flights, to car rentals, and more, credit card points are a great way to earn free and or discounted travel opportunities. We all know this, however, I recommend digging deep into your credit card provider and finding out ALL of the benefits your card offers as there are often many additional partnerships and discounts to be had when you do some extra research!
Luxury Living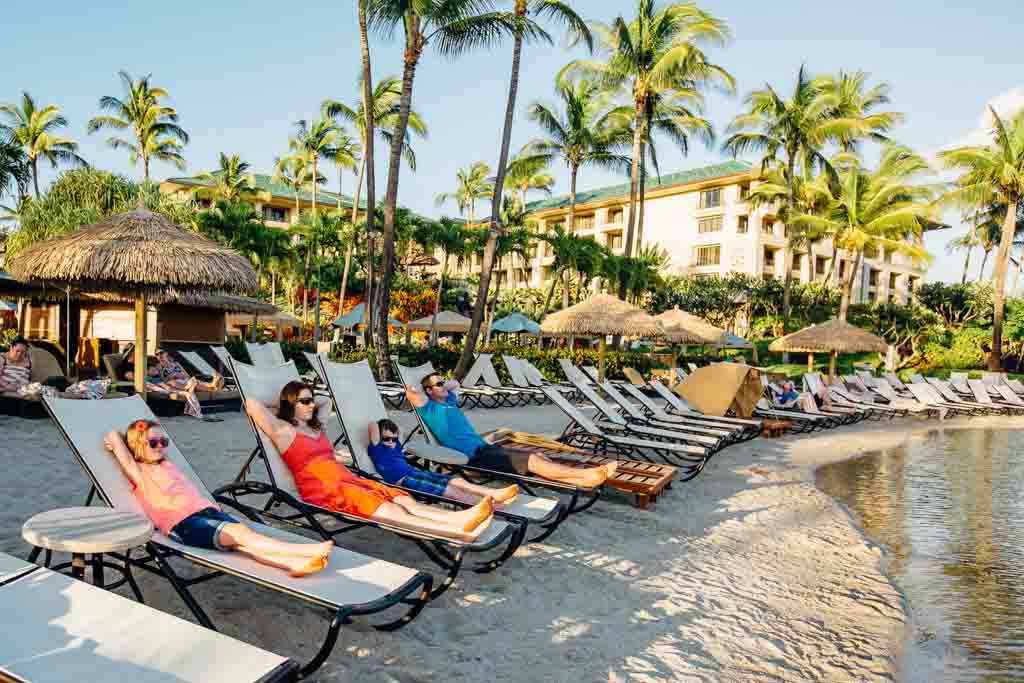 Waking up with the sunset rising over a sandy beach is the things Instagram dreams are made of. While we'd love to stay in 5-star resorts on every adventure, there's also a lot of magic that happens in campsites and shared accommodation stays. Therefore on all of our adventures, we like to have a combination of super simple affordable accommodations so that we can save up and have luxury experiences sprinkled throughout our trips.
Family Commitment to Purchasing Experiences Over Things
As a family, we talk a lot about what we choose to invest in… family shopping spree or a weekend in Whistler and recently my son asked, "What if we didn't go on more trips, could we have more things?" Heartbreaking I explained that yes we could… but it went into a long conversation about how we value our experiences and time together over material items.
12 Months To Go
Book and Pay for Hotels Now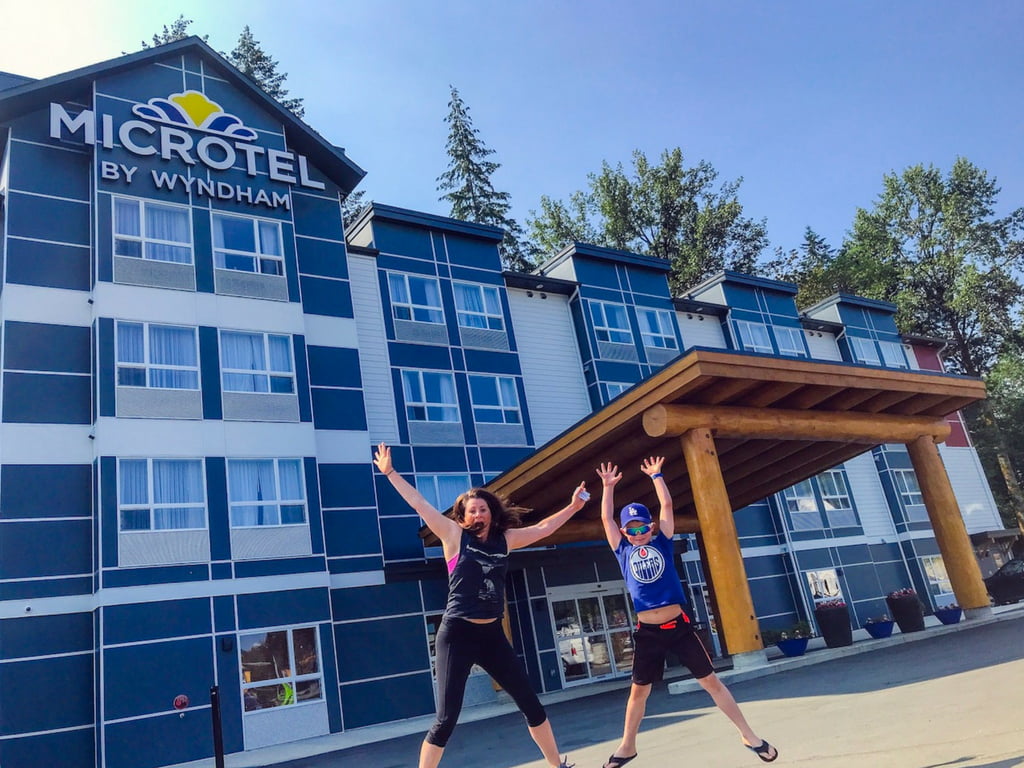 Every month for the past 12 months I have booked and paid for one or two nights of our accommodations on our trip, which means that when we travel all of our accommodations will have been paid for. This has allowed us to slowly pay for our accommodations over the past year (when we're really excited to be counting down to the big adventure) and also allow us to slowly start to research the trip without being overwhelmed by the process.
Birthday and Christmas Cash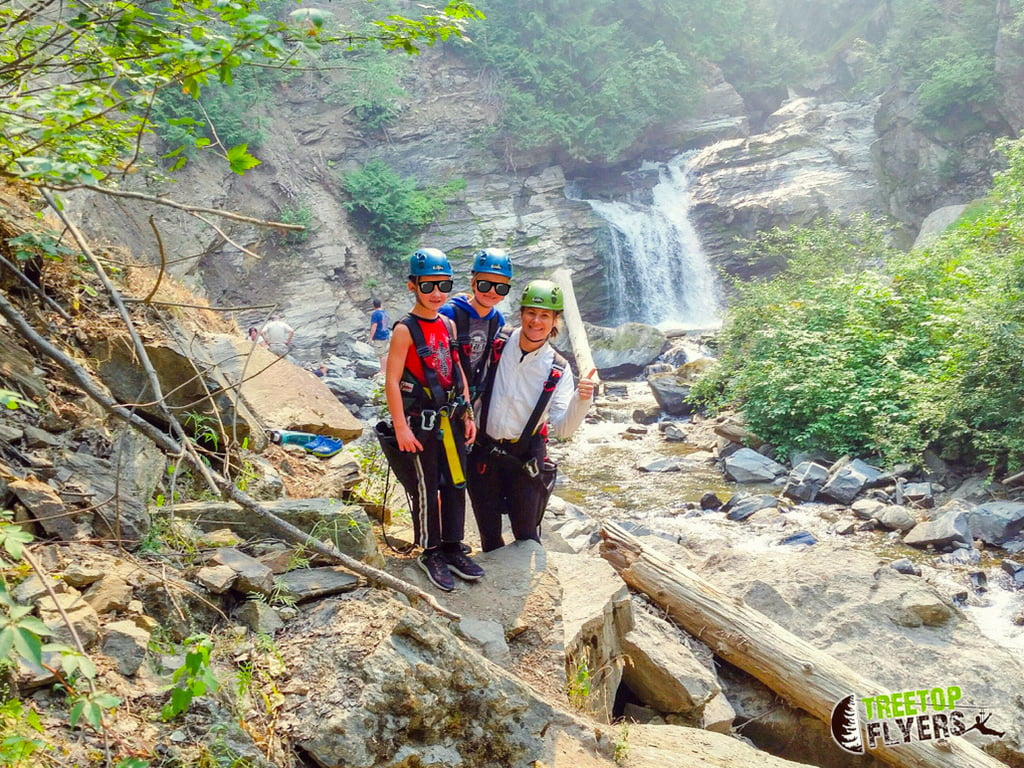 "What can I get the kids?" Cash! The kids were thrilled to receive less material items and instead of their own spending money for the trip. This also helped with the building excitement on the adventure as they planned out some of the adventures and items they wanted to purchase. As parents we also asked our parents for money too instead of gifts, helping to cover some of our costs while away and take some pressure off the bank account.
3 Months To Go

Rent Out your Home
Whether you want to go as formal as Airbnb or just want to find a friend to housesit or rent out your home, having your home taken care of and also earning a bit of cash while you're gone is a great way to save money (and be at peace!) while you're away.
Go on Savings Mode
Knowing that a trip is coming up our family goes on a budget freeze and saves like crazy! Unless it's on the "need" list, it doesn't get purchased and everything else can wait until we're back from our adventure. (Often by then it's not so necessary anymore!)
1 Month To Go
Don't Stock Up for Your Trip!
How many times have you heard of people stocking up on new clothes or items for their trip? Don't do it! Instead, pack as few items as possible! For our family, we know our kids will want a hoodie and I'll want some tank tops and my husband a shirt. So instead of packing those items along, we leave them at home and then buy souvenirs when we see something we really like.
Now that you've learned How to plan for a family bucket list trip Here are some articles to inspire your planning!
Is this a sponsored post?: No, we just want to share with our how to plan for a family bucket list trip and turn their dreams into a reality.