You want to take your kids out hiking but you're not sure what to pack for a family hike and don't want to suddenly realize you don't have something you need! You're also worried that your kids will make it halfway through and you'll have to carry them out, or that they will whine the whole way. We're here to help!
First of all let's talk about what to pack for a family hike… These are the top ten essential things that every family needs!
Check In Person
No matter how easy the hike is, we always tell someone where we're going and when we expect to be back. Period. No exceptions. Do it. (My go to person is my Mom!)
Backpack
Kids = Stuff. It's as simple as that, and having a place to store all that stuff is critical to your overall enjoyment of your trip. Depending on how much hiking you do, you can get a fitted backpack or one with extra accessories, like a built in water pouch/bladder, whistle, or compass.
Water
There are a couple different ways you can make bringing water on a hike easier. Whether you choose to use a backpack with a water pouch/bladder or carry a water bottle, water is an essential when hiking. Not only is it important for staying hydrated but it is also essential in emergencies.
Whistle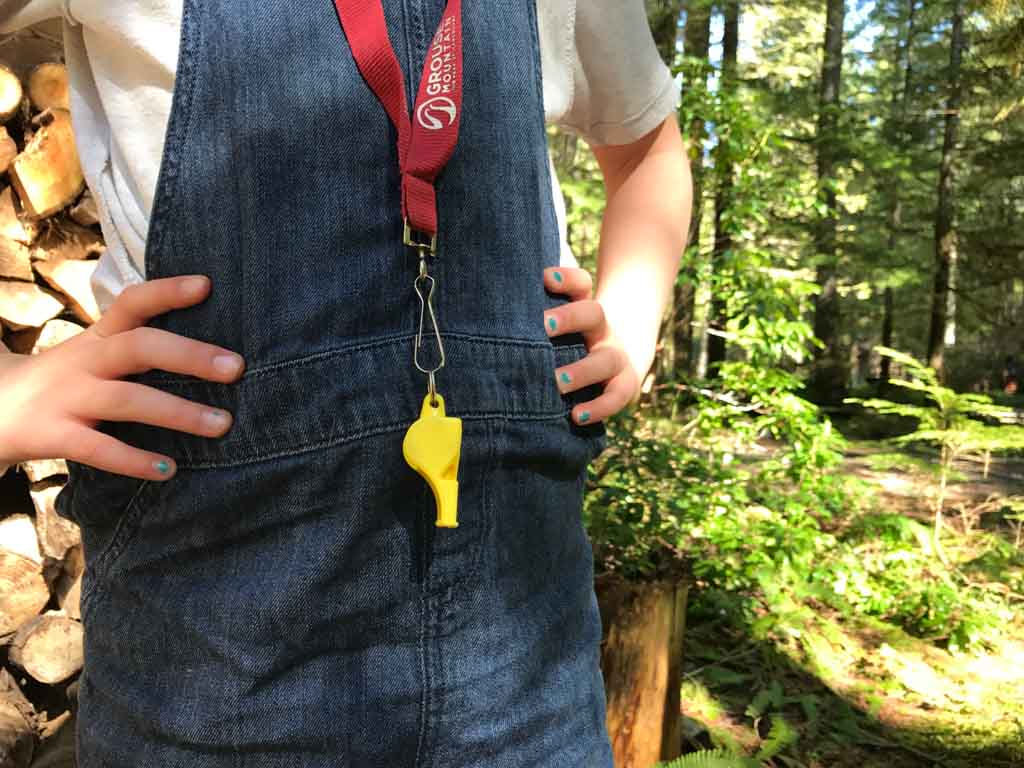 No one ever heads out on a hike planning to get lost, but a whistle can make getting found easier should you lose your way. Everyone in my family either carries a backpack with a built in whistle or has a whistle attached to their bag or jacket.
Phone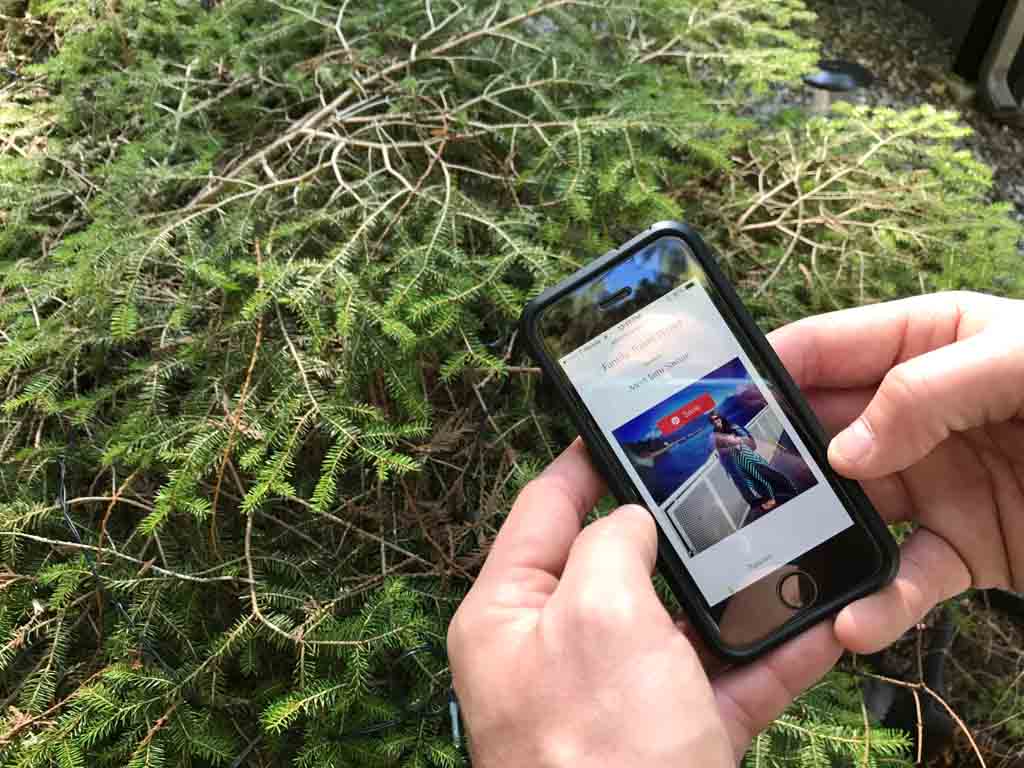 Phones are amazing devices, allowing us to capture photos of our adventures and also to contact help if we find ourselves in an emergency. However, the challenge is, depending on where you're hiking will dictate whether or not you get service, so don't rely on your phone to be able to navigate you out of the woods.
Mom Tips: Always take pictures of the on site area map (found at most trailheads) before you head out on a hike. That way you can reference it if you're feeling lost. Also, always switch your phone to airplane mode so that it is using lower power to extend the life, just in case you need it.  
Hat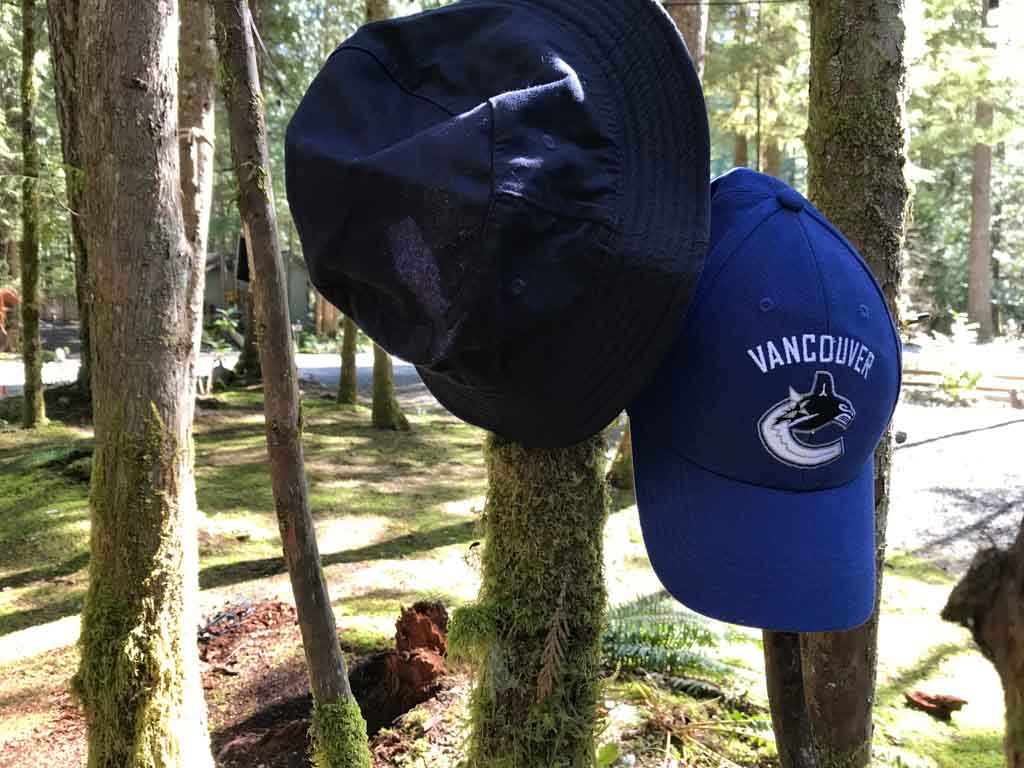 Baseball caps, tilly hats, toques… sombreros, whatever your style, a hat is an essential hiking must. Not only does it help keep ticks out of your hair but it helps keep you shaded from the sun and protected from the rain.
Layers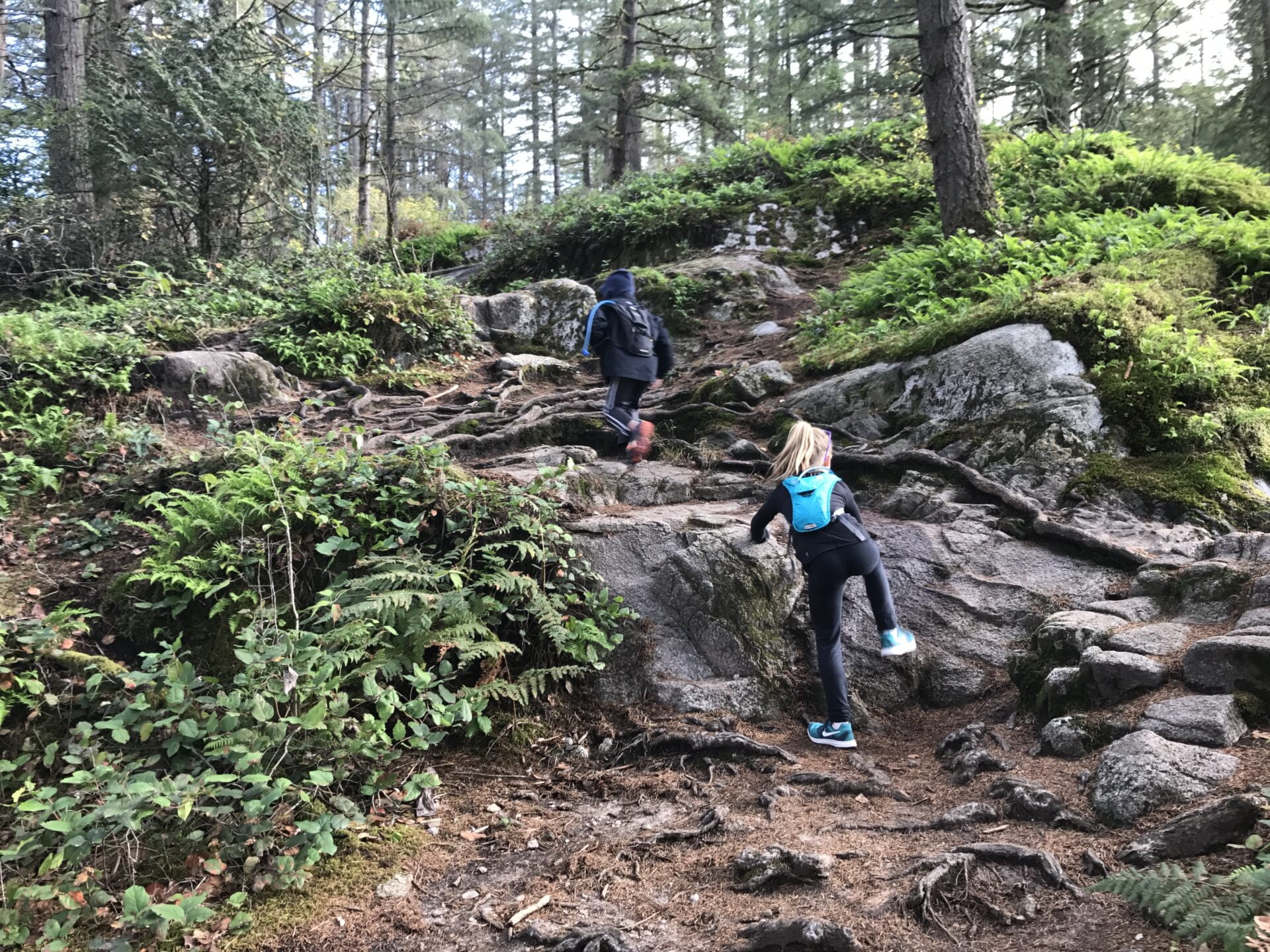 One of the most popular questions that I get asked all the time is "what should I wear for a hike?" and the key is layers. When you first start off a hike you'll be cool so a sweater with an external shell is great… then as you start to warm up you can take layers off and store them in your backpack.
Food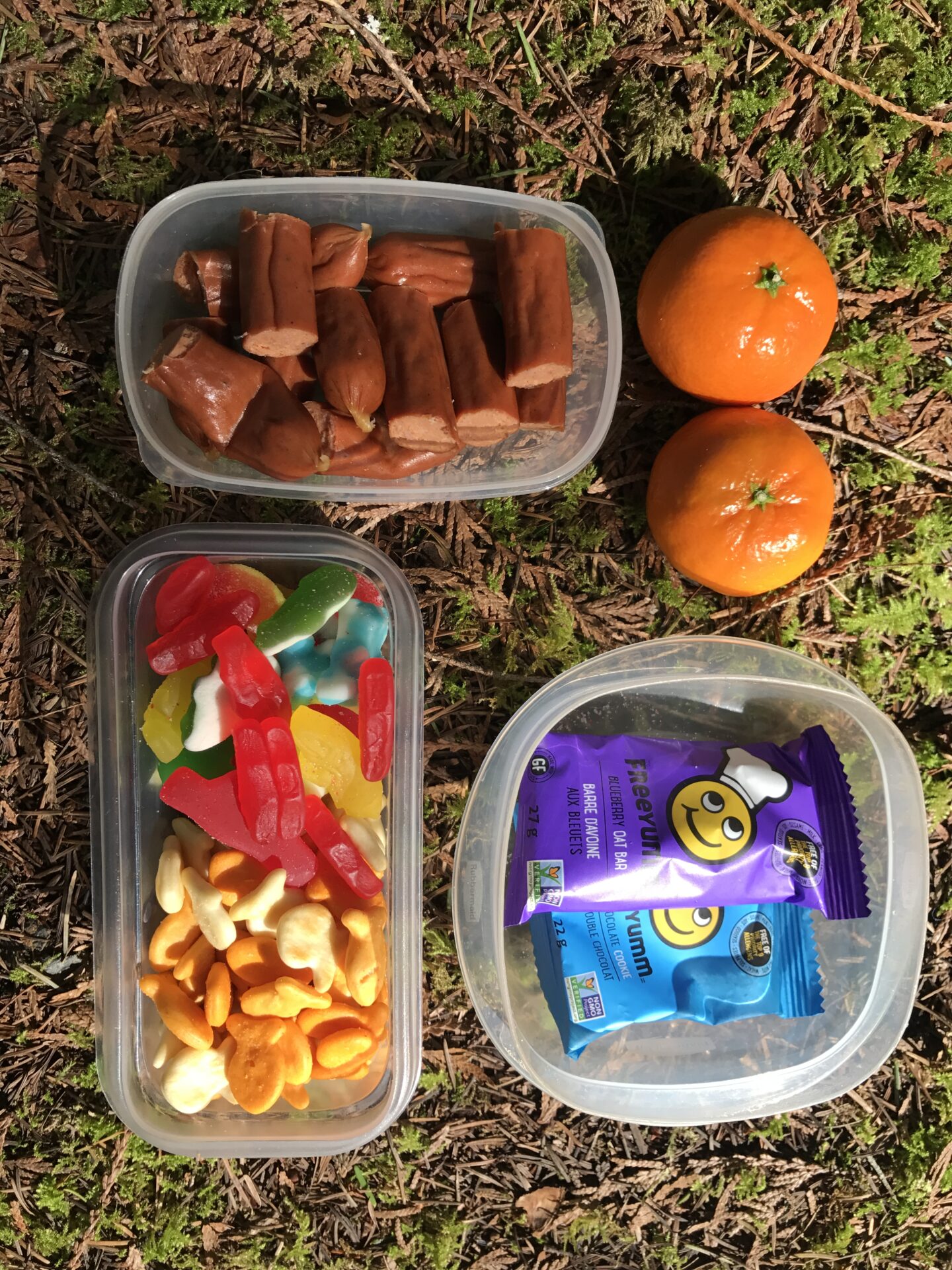 Making sure you have good food is important. Pack a variety of high calorie quality carbs and protein that will give you the energy you need to sustain your hike. Also, be sure to pack some fruit and or veggies, as well as a few motivational treats. I like skittles and marshmallows as they are great incentives for kids when they are feeling a little low on motivation.
Proper Footwear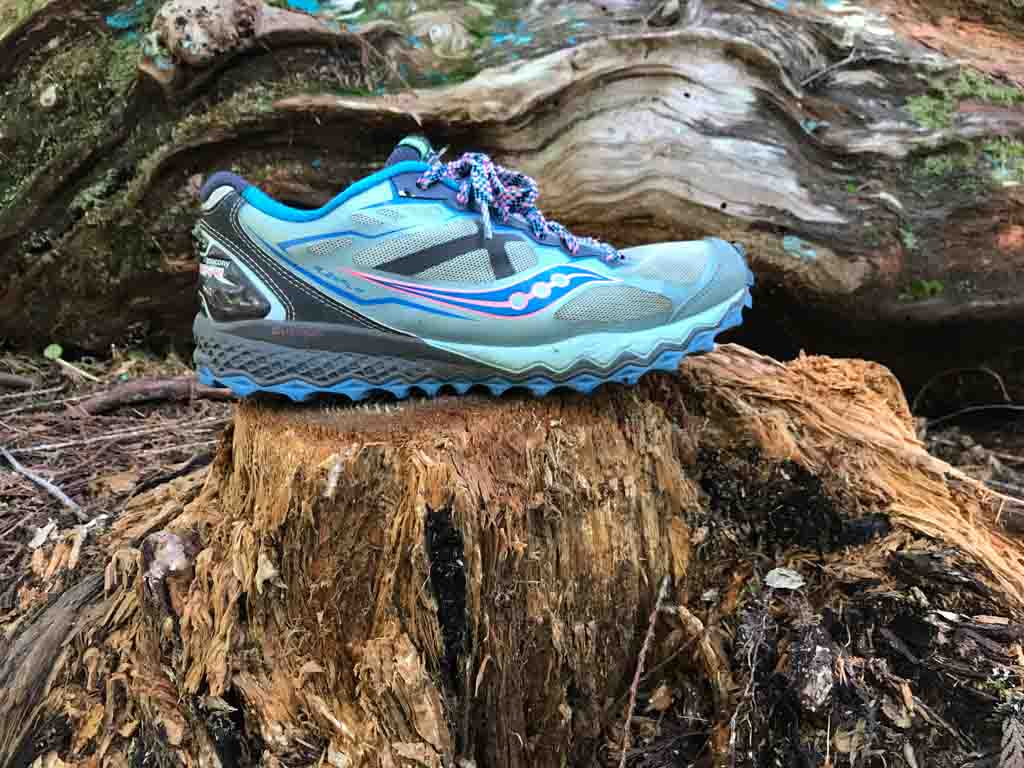 Hiking in proper shoes will make sure your whole family has a safe and fun experience. Wear shoes that provide as much support as possible, both for your feet and ankles. Check your kids shoes to make sure they aren't too heavy, worn out, or unsupportive.
Map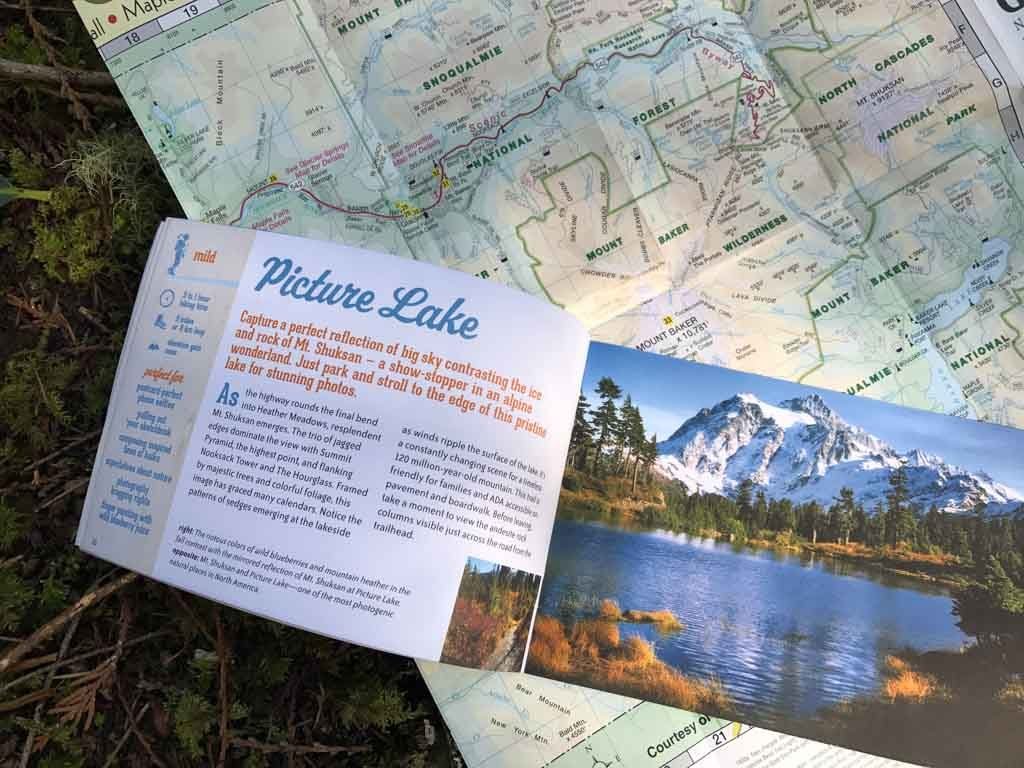 This may seem obvious but many new hikers assume that trails will be well marked or that there will be lots of people to ask. Even the busiest trails have down time and so you need to be self sufficient and know where you're going. Take a physical map, download google maps for that park, or take a photo of the parks map at the trailhead before you start hiking.
First Aid Kit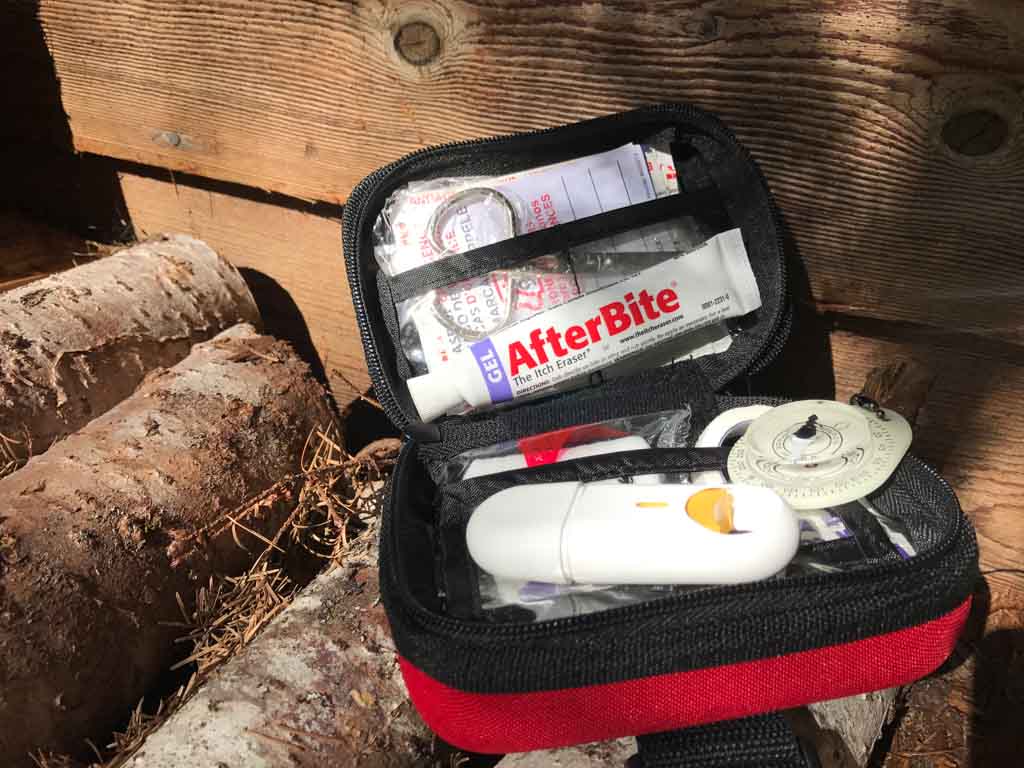 Each party should take a mini first aid kit stocked with the essentials. You never know when you or one of your hikers will need it.
The 11th Essential…
Sunscreen / Bug Spray
Nothing can ruin a hike like a swarm of mosquitoes. While inevitable at times, you can help reduce their interest in your by putting on big spray before you go. I actually recommend layering first with sunscreen and then bug repellent after the sunscreen has dried up.
Additional Trail Tricks and Tips
Now that you've got the essentials out of the way, here's some fun things you can add to your backpack to make your trip more educational, entertaining, and fun!
Rock the Fanny Pack… Errr… I mean "Gear Bag"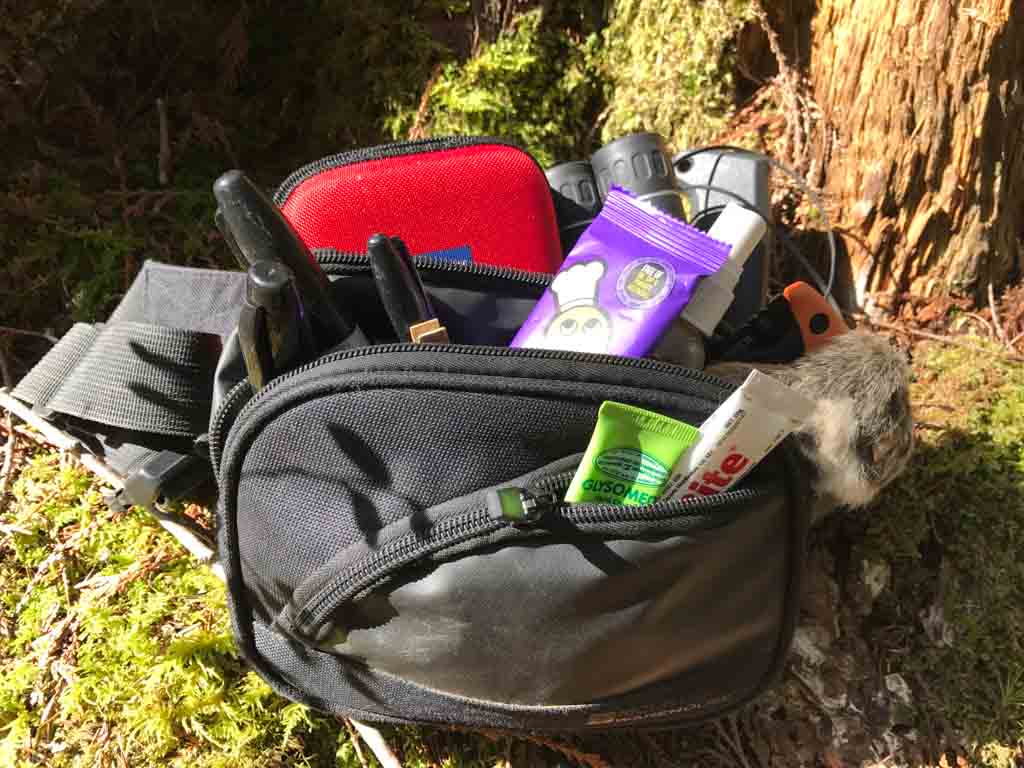 Stopping on a hike can slow things down and drive you a little crazy so the less stops the better. A gear bag is a great way for you to be able to quickly access items without having to reach around to your backpack. Stock it with essentials like hand sanitizer, Kleenex, a magnifying glass, and snacks and you'll keep your troop moving more smoothly along the trails.
Local Tree and Plant Identification Books
Kids love quizzes, so brush up on your skills and teach them what to look for when identifying two different types of trees, and test them as the hike progresses. Or, turn the tables on them and ask them to identify 3 plants. Kids also LOVE hunting for mushrooms, so grab a mushroom book and let them roam.
Get "Knotty"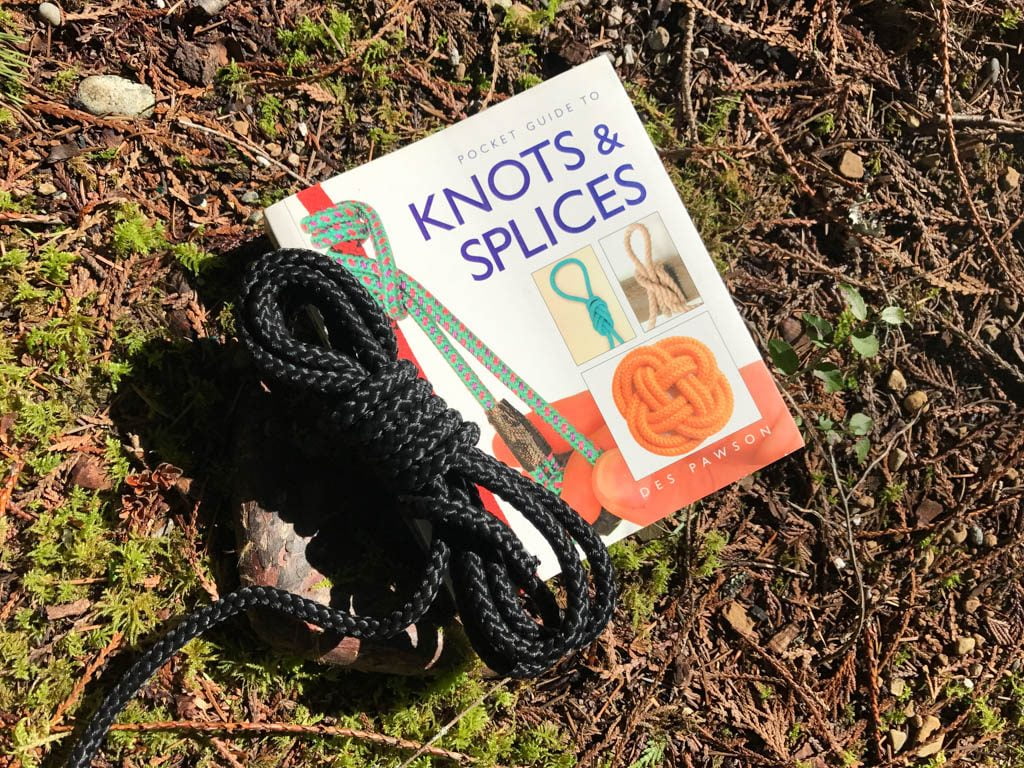 When you're at a rest spot and the kids have refueled hand them some rope and let them play (supervised of course!). This gives them an opportunity to build swings, pulleys, and other creative games over the branch of an old tree. You'll be surprised how long kids will "hang out" in the trees for!  
Magnifying Glass & Binoculars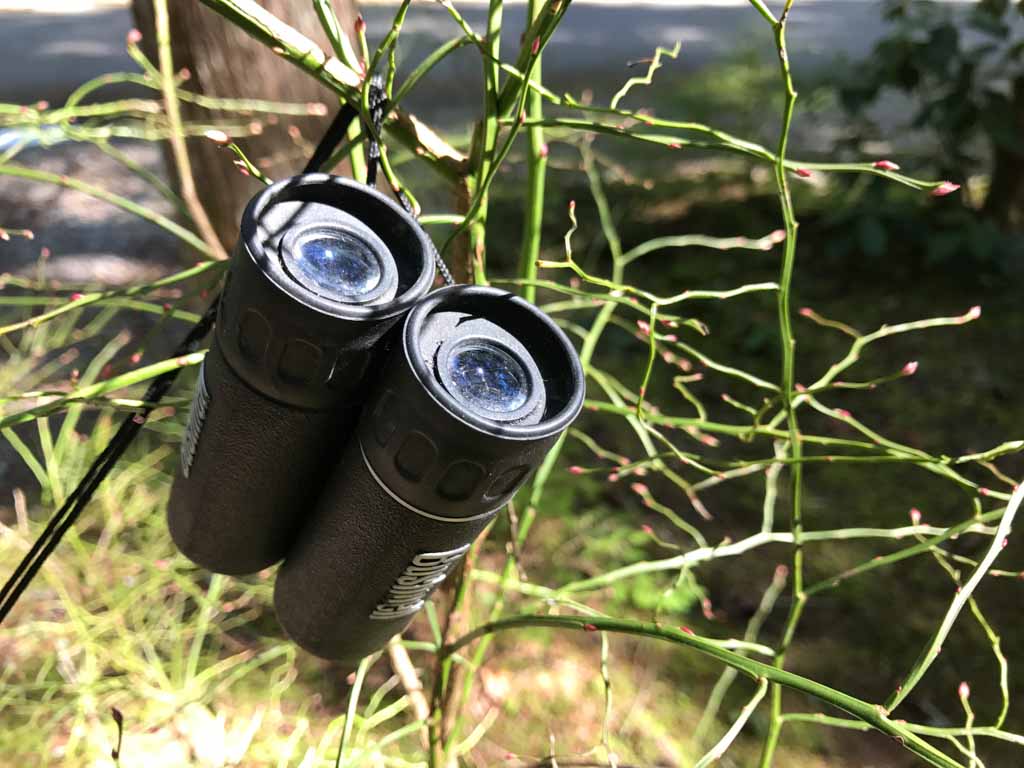 Want to have a closer look at things? Having the proper tools will keep the kids engaged. Kids will take more of an interest in the environment around them and also get to practice key nature skills like being quiet when a bird is close, or how to properly get face to face with a caterpillar!
Mighty Masks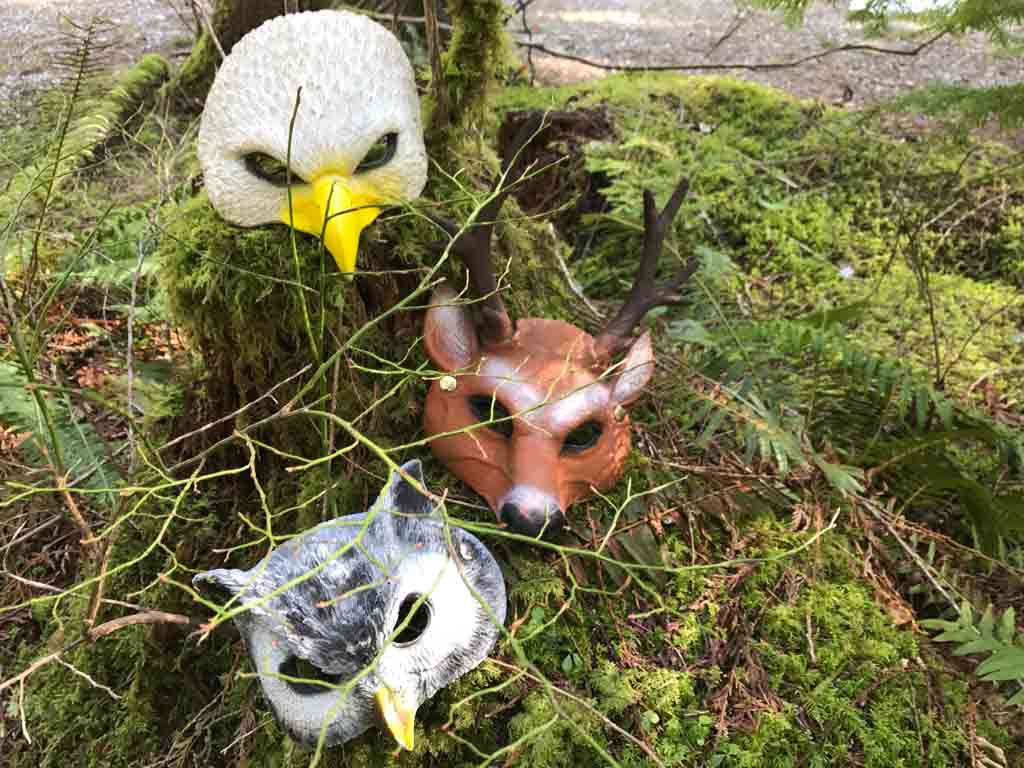 The teachers over at the Langley Forest School highly recommend tucking a couple masks into your backpack for the little ones who have a harder time on the trail. When they are needing to change things up, bring out an animal mask and watch them transform to become one of the forests own.
A few final pieces of "Mom" advice…
Bribery Works!
You're staring up a steep incline and wondering if your kids will make it to the top of the hill. "Who wants marshmallows at the top of the mountain?" and zoom they are off! Now they are having fun, pulling their own weight up the hill, and celebrating when they achieve their goal.
So Does Races…
I regularly race my kids on a hike… short little spurts to keep it interesting. I also will piggyback one for a few steps, and then ask that they return the favour. While they can't piggy back me, I remind them that I can't always piggy back them. But they do like the little leg break every once in a while!
Take Nothing But Pictures, Leave Nothing But Footprints
We follow the rule that what's found in nature needs to stay there, so while we can look at amazing things like mushroom clusters, we don't touch or take them home. This ensures safety but also preserves the environment.
Now you know what to pack for a family hike! We're so excited you're going to get your kids out on the trail! Bring on the #SundayFunday adventures and all the beautiful places your family will explore!
Interested in more hiking ideas, tips, tricks and some of our recommended hikes? Check out these articles!
How to Have a Successful Family Hiking Trip
Adventure & Allergy Friendly Snacks are Here!
Top 7 Family Friendly Fraser Valley Hikes
Minnekhada Regional Park – High Knoll Trail
Is this a sponsored post?: This is not a sponsored post. With over 25 years of hiking experience and 10 years of hiking with kids I had a few tips and tricks to share. If you have anything to add to the list or ideas to keep kids excited about hiking I'd love to hear them… perhaps I can feature you too!