Sitting in the hot tub the woman beside me asked "Are you on your way to holidays or from holidays?" Which I thought was an odd question. What if I was ON holidays?
The reality is that for more than 50 years Kamloops has faced the struggle of being a hub destination. One where commuters typically see as a place to stop, get gas, and food and then continue on to their destination. So when invited out to experience Kamloops for a couple days we said "yes" as we too have been guilty of only passing through! Continue reading to find out what to do in Kamloops in the summer with your family!
Taking the time to stop and explore Kamloops opened our eyes to all they have to offer families!
SUPing on a Nui!
Imagine wanting to go out paddle boarding but your littlest family members aren't quite ready for the sport. Announcing the Nui, Hawaiian for "Big," this board is custom made for families and groups! At over 15 feet long we took the Nui out on Heffley Lake where we spent the morning paddling together and exploring the lake. Click here to see more pictures and our full story.
Becoming Escape Artists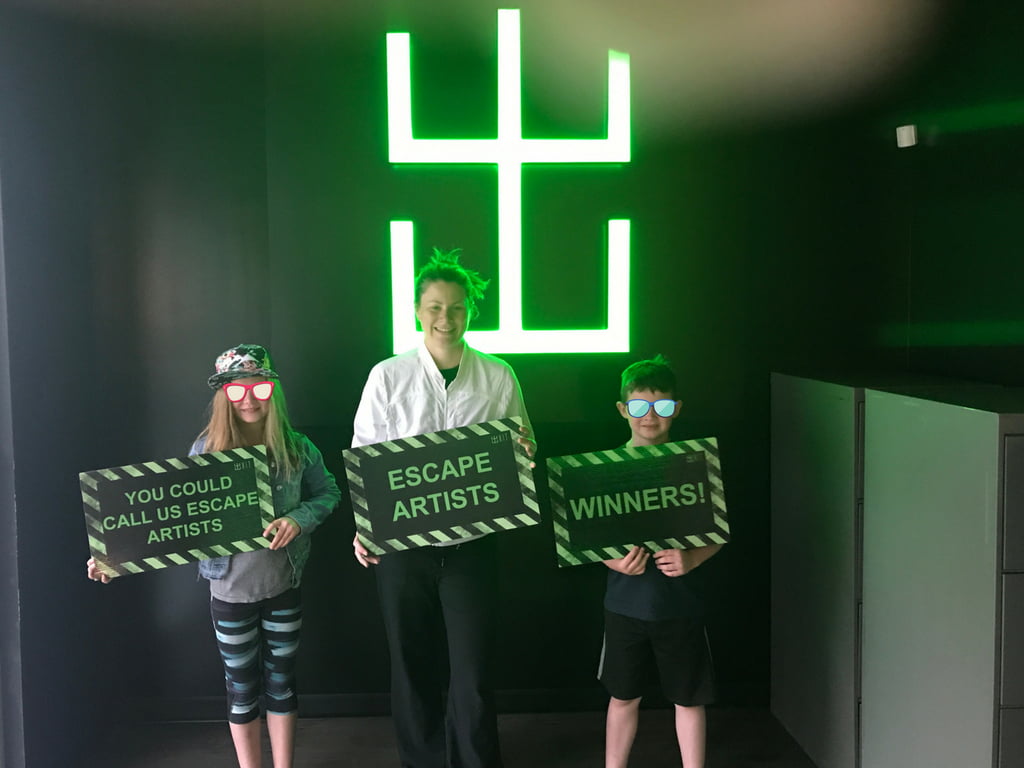 One of our favourite parts of the trip was an evening at Exit, Kamloops' local escape room. I can't tell you what the rooms looked like inside, except that they were all decorated in theme with the mystery of the evening. I can't tell you how cool the different clues were or how they all led to different locks and combinations for us to solve. I can't tell you the tricks and how we had to work together as a team to solve the challenge. I can't tell you because they made me leave my phone in a locker and really experience the mystery hands-on… also ensuring no secrets escape!
I can tell you that we escaped, with three minutes to spare and that my son loved it so much that he wanted to go back the next night to try out another room! Kamloops' best secret? Perhaps, but you didn't hear it from me!
Zip-lining Through The Trees with Treetop Flyers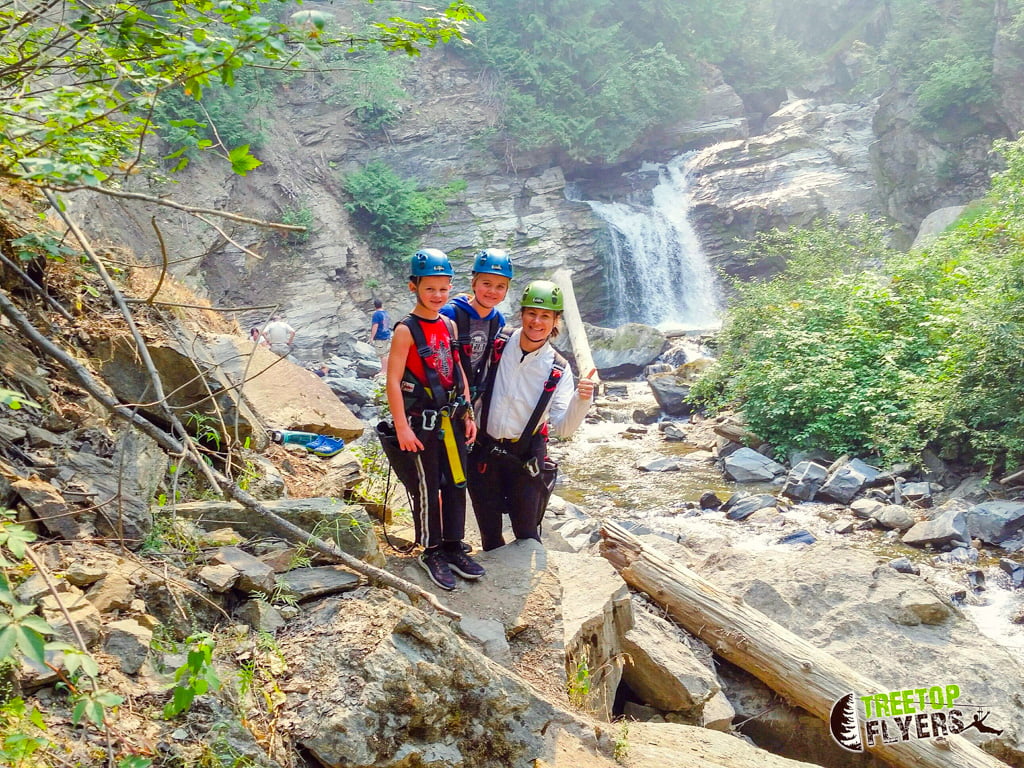 The kids put themselves to bed early as they knew I had a surprise for them the next day. I held it together until we pulled into the parking lot at Treetops Adventure Park and that's where the squealing began! I had been zip-lining with my daughter in Whistler and Kauai but with my son always being too little, he got left behind… but not today. This was his time to shine and finally try zip-lining! He spent the whole morning squealing and screaming through the trees! Click here to see more photos and our full story.
BC Wildlife Park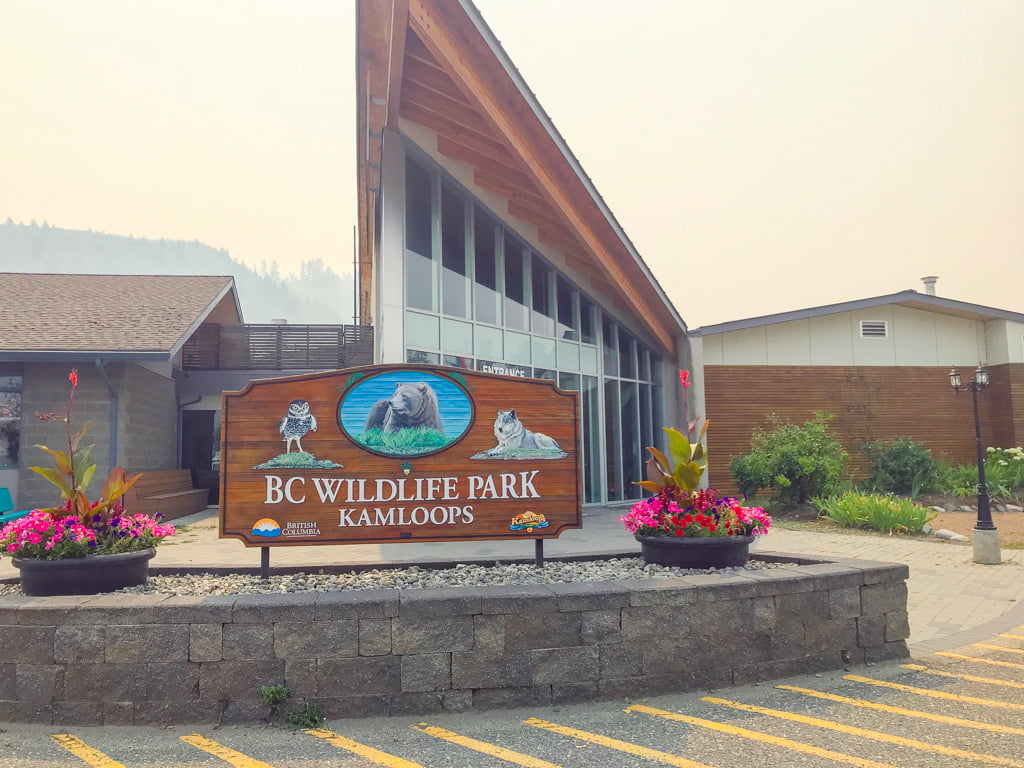 A whole park dedicated to the conservation, support, and education around BC's amazing animals was something we had to check out. We came face to face with Grizzly bears and Kermode Bear, Bison, Elk, Racoons, and birds of prey. I loved knowing that the goal of the park was to work themselves out of a job by "conservation through education". Click here to read our full story.
Other Adventures Worth Exploring  
We had a packed itinerary for our what to do in Kamloops in the summer adventure, but unfortunately due to the extreme wildfire situation some of them were cancelled. However, we don't want you to miss out so here are some more adventures for you to explore with your family when you visit Kamloops!
Spirit of Kamloops Train Excursion
Half train, half theatre, the Kamloops Heritage Railway takes you on a journey back in time aboard train number 2141. As you go on a scenic train ride around Kamloops you'll will get to witness first hand the infamous Billy Milner train robbery that played a significant role in Kamloops History.
Family-Friendly Hikes
Battle Bluff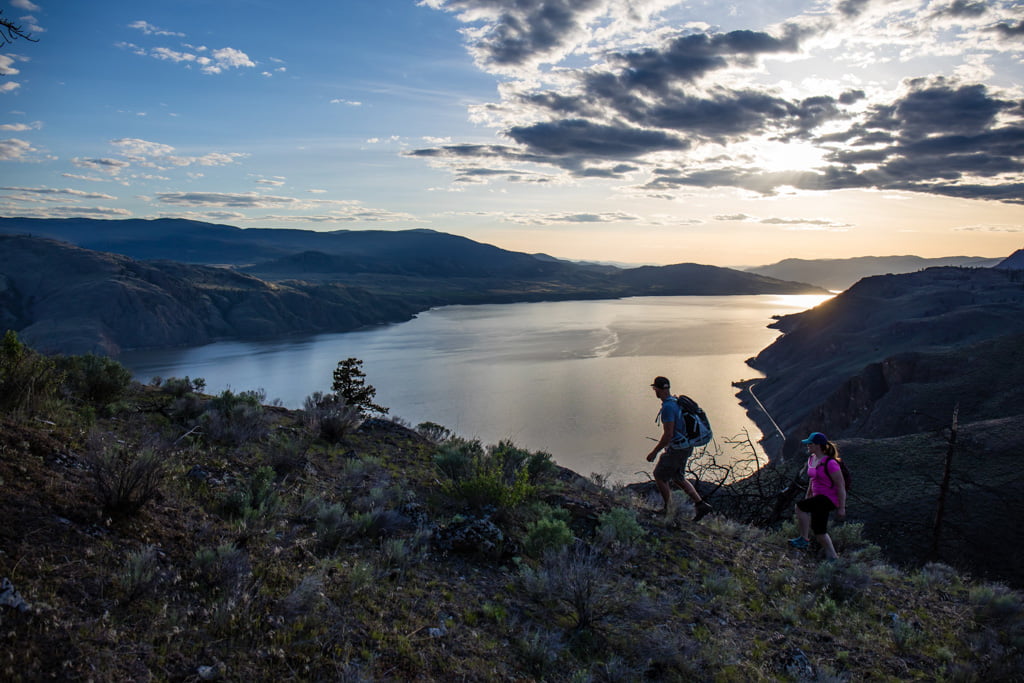 This medium range 1.5 hour hike will bring you to scenic views of both Kamloops Lake and the Thompson River Valley. More information on this hike, or to plan your own visit click here.
McConnell Lake Loop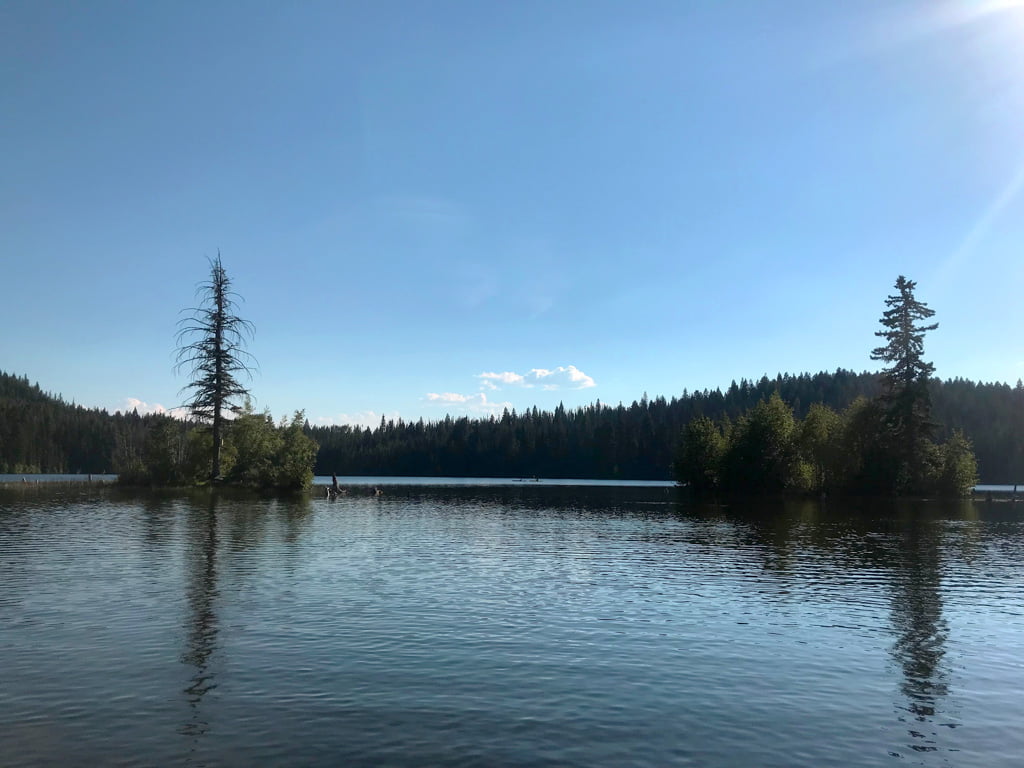 This easy 1.5 hour hike is a scenic loop around McConnell Lake. Click here for more information.
Mountain Biking at the Kamloops Bike Ranch
Mountain Biking is a very popular sport in Kamloops and the perfect place for families looking for some great trails and features is the Kamloops Bike Ranch. A 26 hectare area located in between Valley View and Juniper Ridge neighborhoods, riders of all levels will find trails that they can play around and ride on. To see trails, terrain, and plan your visit check out the Bike Ranch Website here.
Where to Stay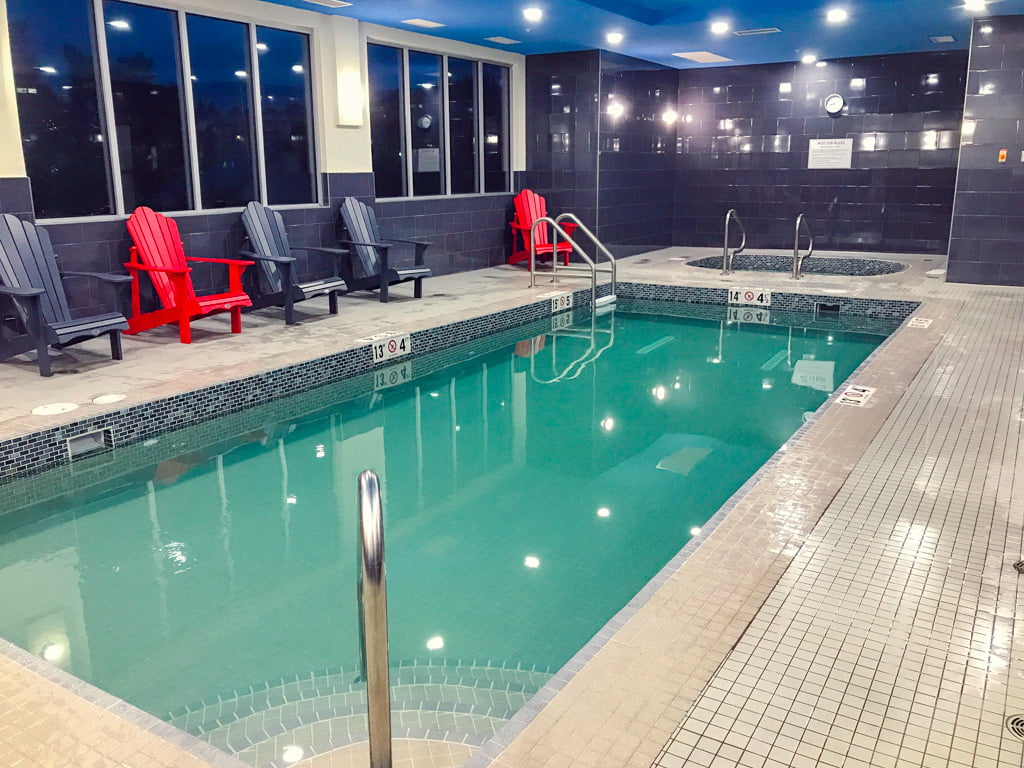 We were based out of the new Wingate by Windham in Kamloops. Our suite was perfect for families as it had a separate bedroom with two queen beds plus a full living room, desk, and full kitchen! The hotel also had a huge indoor pool and hot tub, fitness room, laundry facilities, and full hot breakfast for guests every morning.
So next time you're planning a road trip, don't just pass through, be sure to include a few days in Kamloops. Now that you know what to do in Kamloops in the summer and you'll run out of time before you run out of adventures!
Looking to plan an Ultimate Road Trip for your family? Check out these other family friendly locations that would be the perfect addition to your trip!
Is this a sponsored post?: Yes, but while we were invited to find out what to do in Kamloops in the summer all thoughts and opinions are our own.