A 1970's parent would believe that summers are meant for kids. Where children should be safe to roam and play and spend endless hours in a pool or at a playground meeting new friends. Where the only device kids need is a room key, so they can come back to the hotel to check in. Where adults can sit on a balcony and watch their kids all while enjoying a beverage and some delicious food. Where your neighbours become your friends. Where days melt into night. Where things are slower, simpler and more fun.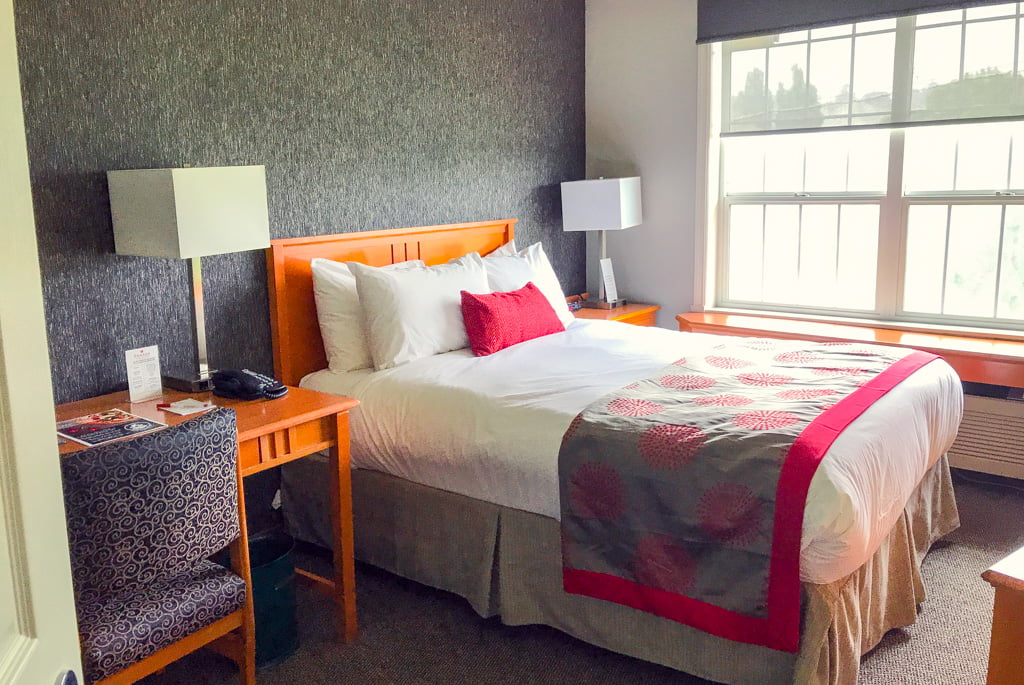 The Ramada Hotel in Penticton BC gives you the ability to be a 1970's parent with all the amenities of a 2018 resort. This large complex offers guests a variety of accommodations, all centered around an amazing outdoor pool and hot tub entertainment complex. Add in a pool bar, an on site restaurant, a playground, modern rooms with a diversity of accommodation types and amazingly welcoming staff, and you have a hotel that you'll want to move right in and call home.
Stay and Play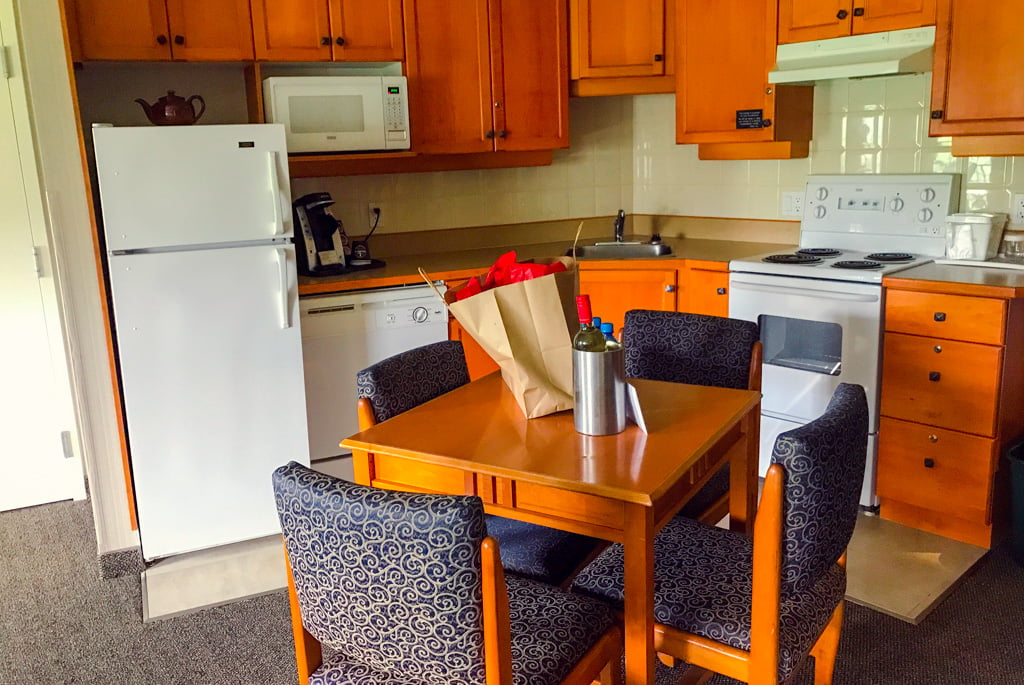 We had arrived with one day on the schedule for our Ramada stay and quickly realized we had made a huge mistake. A quick reorganizing of our schedule and we were able to extend our stay allowing us to play and enjoy the resort longer. According to my kids this was the best decision ever!
Director of Fun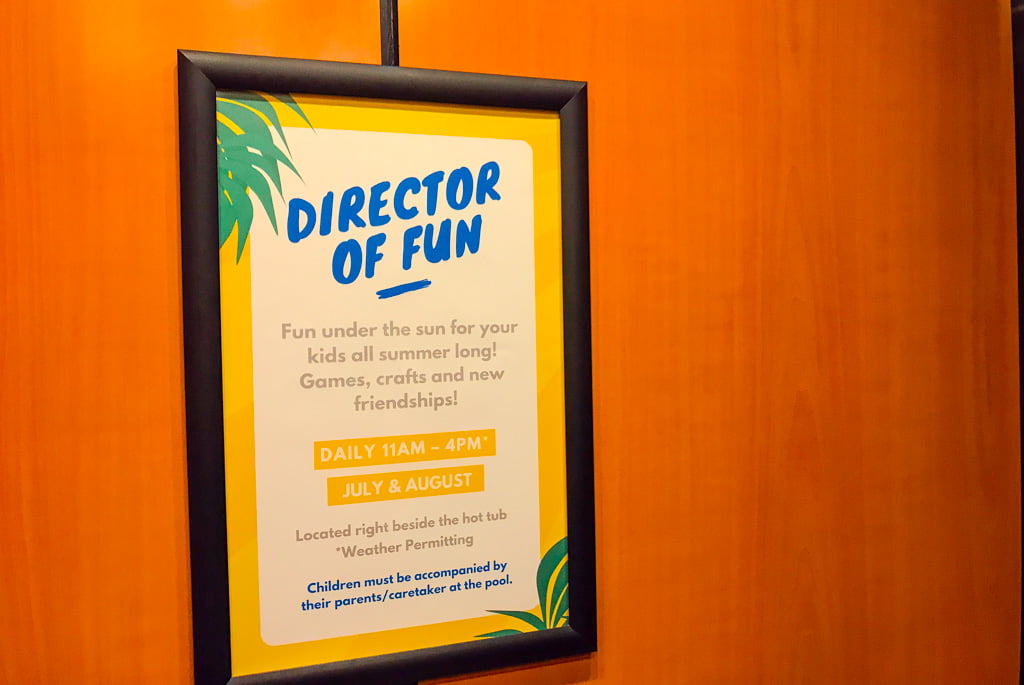 They hotel has a Director or Fun who opens up a poolside shop from 11-4 everyday. Crafts, games, activities, and new friends await the younger hotel guests! Director of Fun… best job ever?
Poolapalooza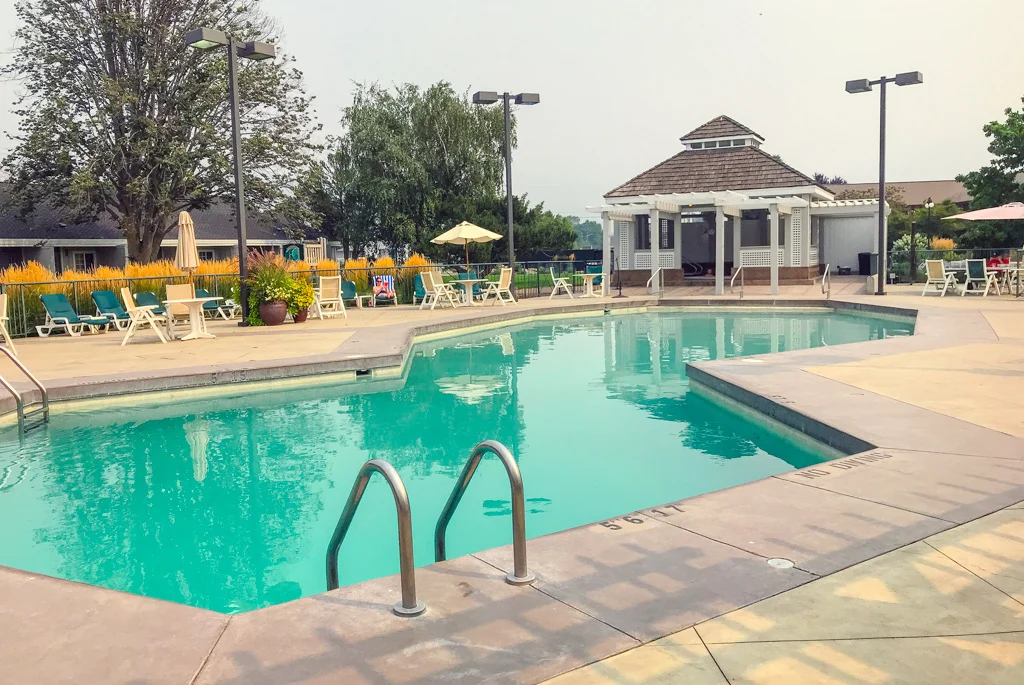 The large outdoor pool acts as a centre piece to the resort and from all sides of the property you feel welcomed to come over and hang out on the patio. The pool was the right level of busy every time we went, with lots of kids for my children to play with and lots of pool deck chairs for me to sit and watch (in between cannon balls that is!).
Special Drinks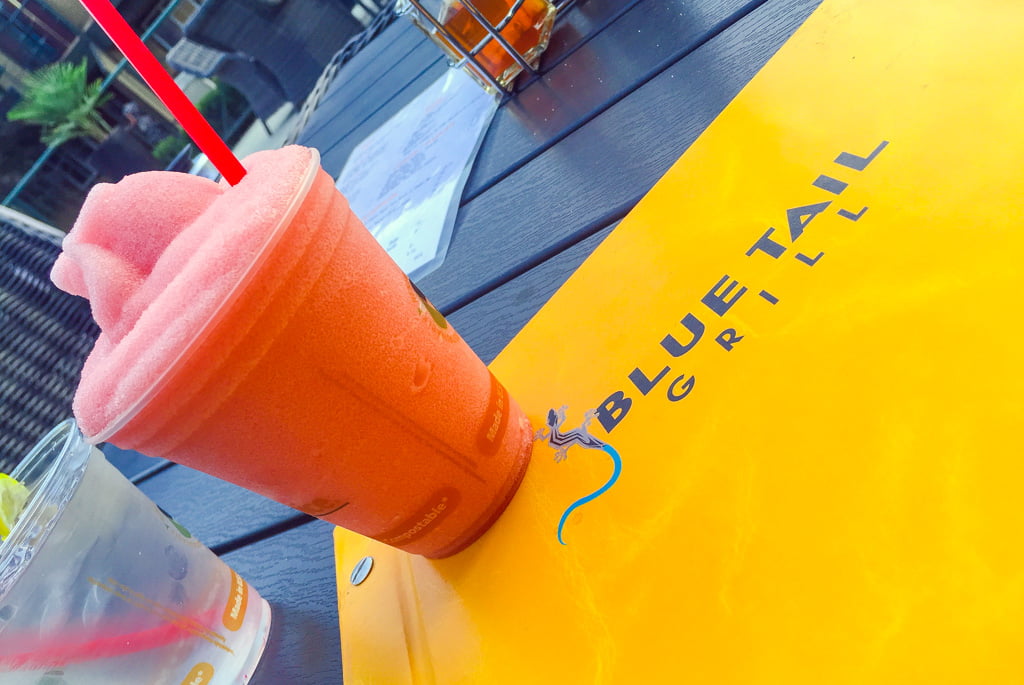 After an hour of swimming, I treated the kids to some poolside mango slushies. Being able to get drinks at the on-deck cabana definitely made the Ramada experience feel like a resort experience versus just an ordinary outdoor pool.
Hungry Momma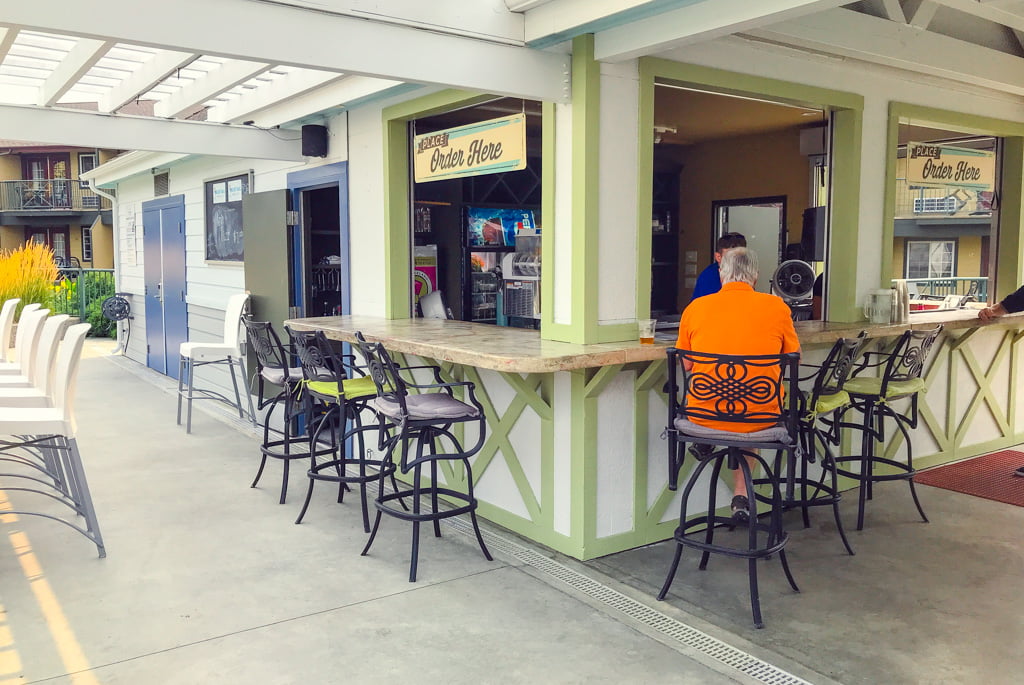 When travelling I'm pretty adamant about keeping the kids fueled, however I often tend to forget to feed myself. So when I found out that I could order a healthy salad to the pool deck, well I started to eat there for every meal! Nothing like having someone else make you lunch while your kids are happily playing in the pool! Yes, I think I'll move in.
Monkey Around at the Playground
When kids are looking for a break from the pool they can hang around at the poolside playground! Thank you Ramada for taking care of my kids gross motor needs!
Variety of Accommodations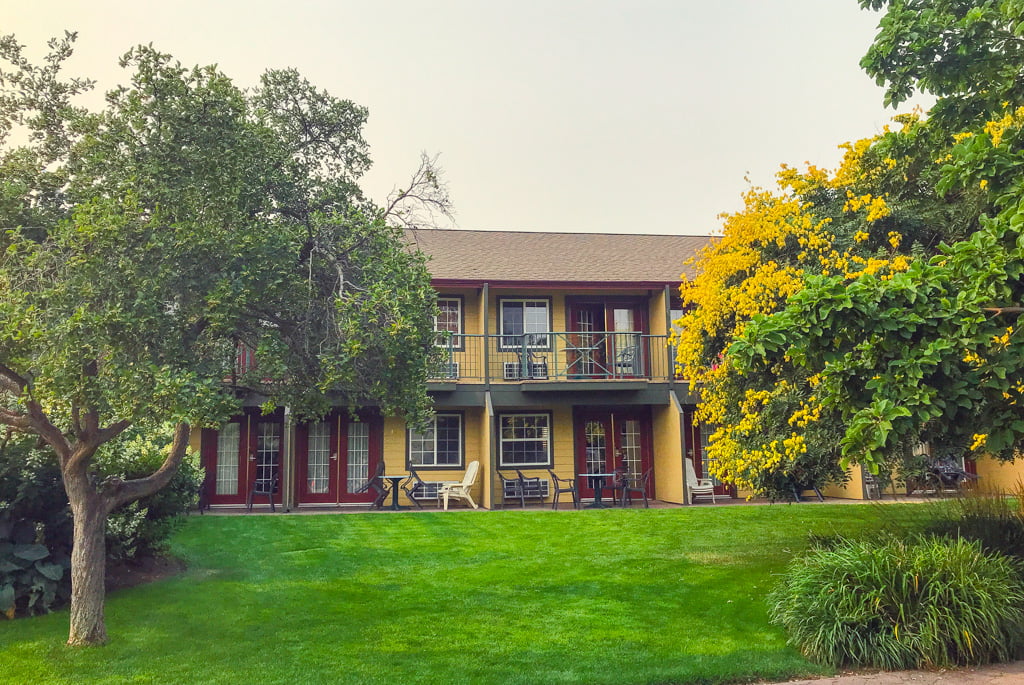 From ground floor bungalows, to fourth floor apartments, there are accommodations for every need at the Ramada. I saw a couple of large groups all with rooms next to the pool and thought this would be the perfect place for a family reunion.
Fuel Free Vacation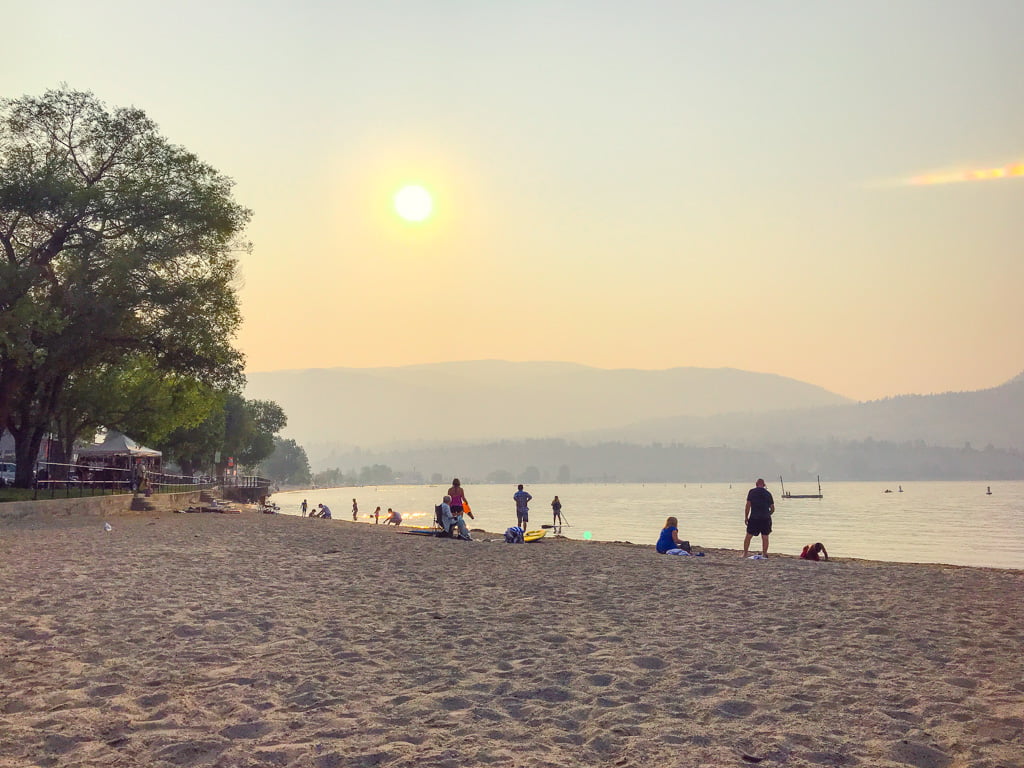 Once you arrive at the Ramada, you can park your car and have a fuel free vacation. Centrally located to restaurants, grocery stores and major family friendly activities, you can simply bring bikes or walk and leave the car keys in your hotel room.
Adventure & Activity Central
From tubing down the channel, the Loco Landing Adventure Park, The Wibit Trampoline Waterpark, the kilometers of beaches, the bike trails, kayaking and eateries and treats, you'll be able to explore them all when you're based out of the Ramada. Click here for a full list of our favourite Penticton adventures.
We came to Penticton for a quick stop and a little visit. After being welcomed with open arms and a slower pace of parenting, we quickly extended our stay and didn't want to leave. If you want your own 70's parenting experience with all the amenities of 2018, plan your own visit to the Ramada Hotel in Penticton BC… and do a cannon ball for me when you hit the pool!
Heading to the Okanagan? Check out these articles for trip planning inspiration!
Is this a sponsored post?: While we were invited to stay at the Ramada Hotel in Penticton BC, our thoughts and opinions are our own.