Cousins…some of the best summer memories are those made with your cousins. Especially when you get to hit the road for a family road trip, destination: Aunty and Uncle's house! As a Westcoaster, my holidays were often spent driving through the Rockies back to Alberta to visit my 6 cousins. As the youngest I fondly remember looking up to my older cousins, soaking in every aspect of their being. The clothes, the introduction to lipstick, being picked on and taken care of all in one swoop. There's truly no bond like the bond cousins have. After the family dinners, sleepovers, and movie nights are over, venturing out of the house and touring around town is the best way to make memories with the family in town. We've compiled this list of the top activities to do with family and friends in Calgary!
Top 10 Adventurous Activities To Do With Family and Friends In Calgary
Telus Spark Science Centre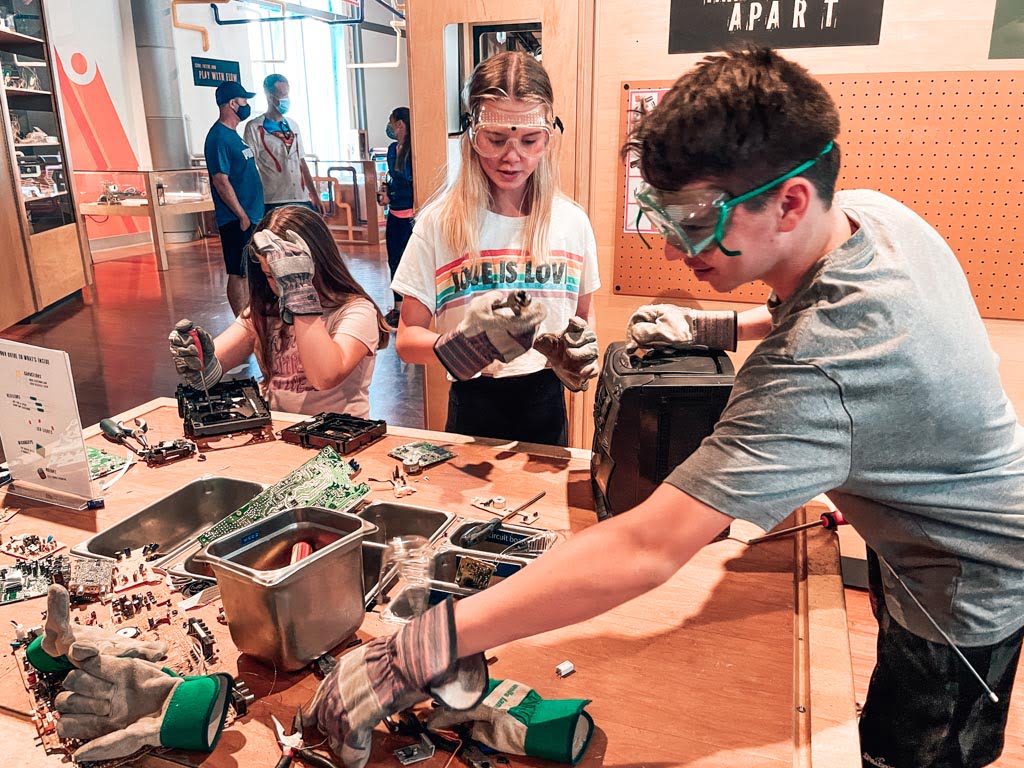 Imagine a hands-on experience where kids are encouraged to smash, bang, break, and explore. From fully immersive exhibits to imaginative space play, to outdoor networks for big play and gross motor fun, to creative ice creams that truly look like they were crafted on another planet… the Telus Spark Science Centre is a great place to take the whole family for the day.
Mom Tip: Give yourself more time than you think to visit! We had planned on visiting for three hours and ended up being there for six. Learn more about the experience here!
Calgary Central Library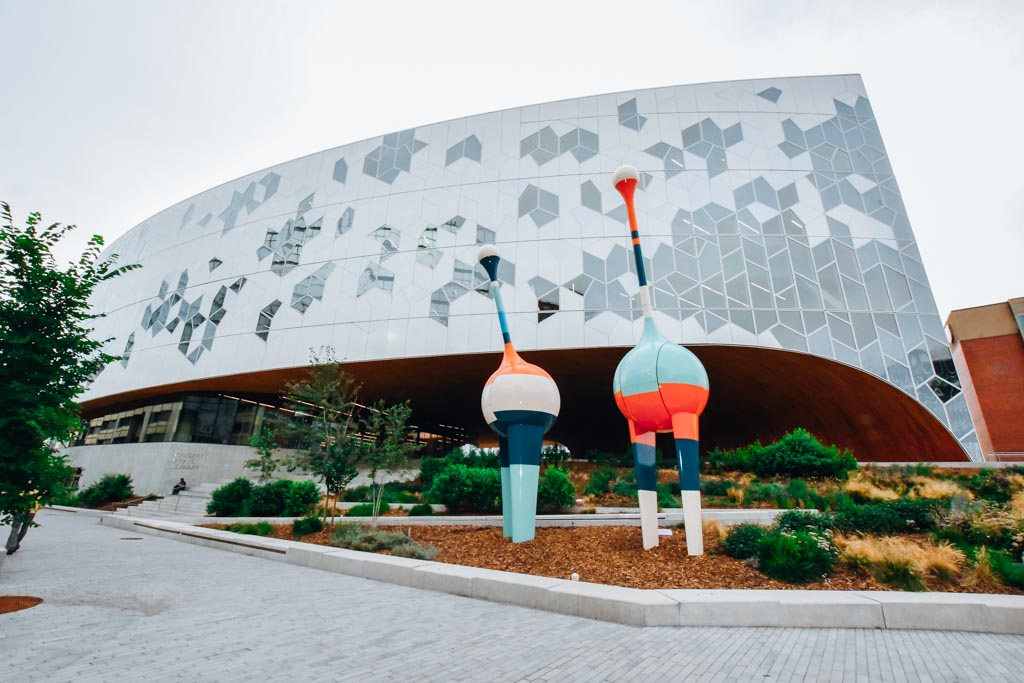 Don't be surprised if you get an eye roll from your kids if you suggest the Calgary Central Library as a potential place to visit in Calgary. Unfortunately, they have been trained to expect that libraries to be quiet, strict, no-fun zones. You'll be able to surprise them with interactive age-appropriate centres like the teen centre (hint, no parents allowed). You can wow littles in the custom-designed kids' playground that happens to be surrounded by books (a playground in a library, talk about breaking the rules!) Or sign up for one of the family or indigenous programs and lay on the floor to look up at the stars. A trip to the Calgary Central Library is a feast for the eyes as an architectural wonder and an incredibly immersive experience for visitors of all ages. Learn more about the experience here.
WinSport at Calgary Olympic Park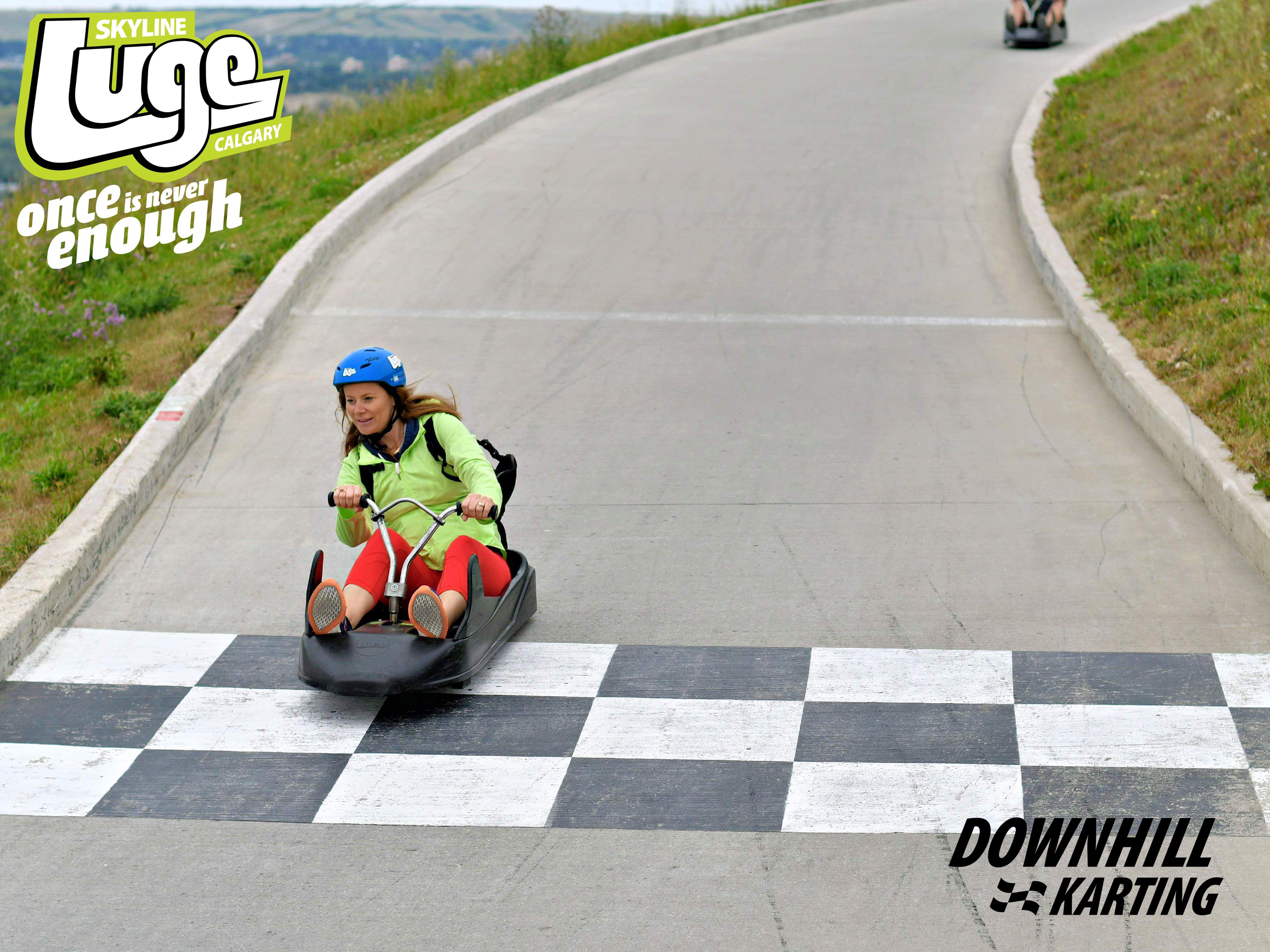 Calgary Olympic Park was the host of the 1988 Olympic Games and WinSport has maintained its ability to host incredible experiences and continued to innovate through the years. Now families can enjoy downhill karting, where they can race head to head down the mountain. New and regular mountain bikers can check out the mountain bike park and do laps on the jumps, berms, and turns down the hill. Looking for something more scenic? Enjoy the scenic chairlift and scope out all of the iconic mountain moments that took place, like where Eddie the Eagle took flight off the ski jump in '88. You'll find this and more at WinSport's Calgary Olympic Park. Learn more about the experience here.
Scooters and Scenery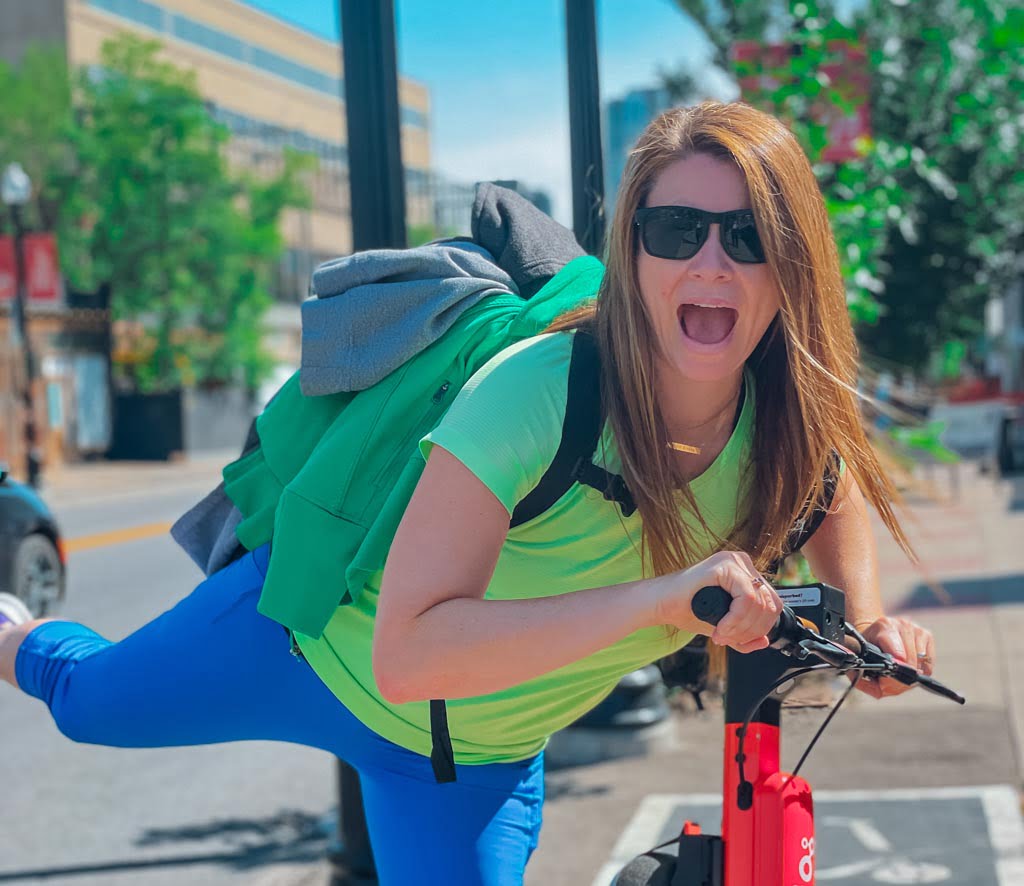 Want to take the family on a walking tour of Calgary but are worried about wanting to show them all the city has to offer but don't have enough time! Pick up one of the many grab-and-go scooters and take the crew for a tour in style. Easy to operate and extra fun, these scooters charge by the minute and you can just drop them when you're done, meaning no return rental times or locations to have to navigate with your family! This is the perfect activity for visiting pre-teens and teenagers as well.
Hexagon Board Game Cafe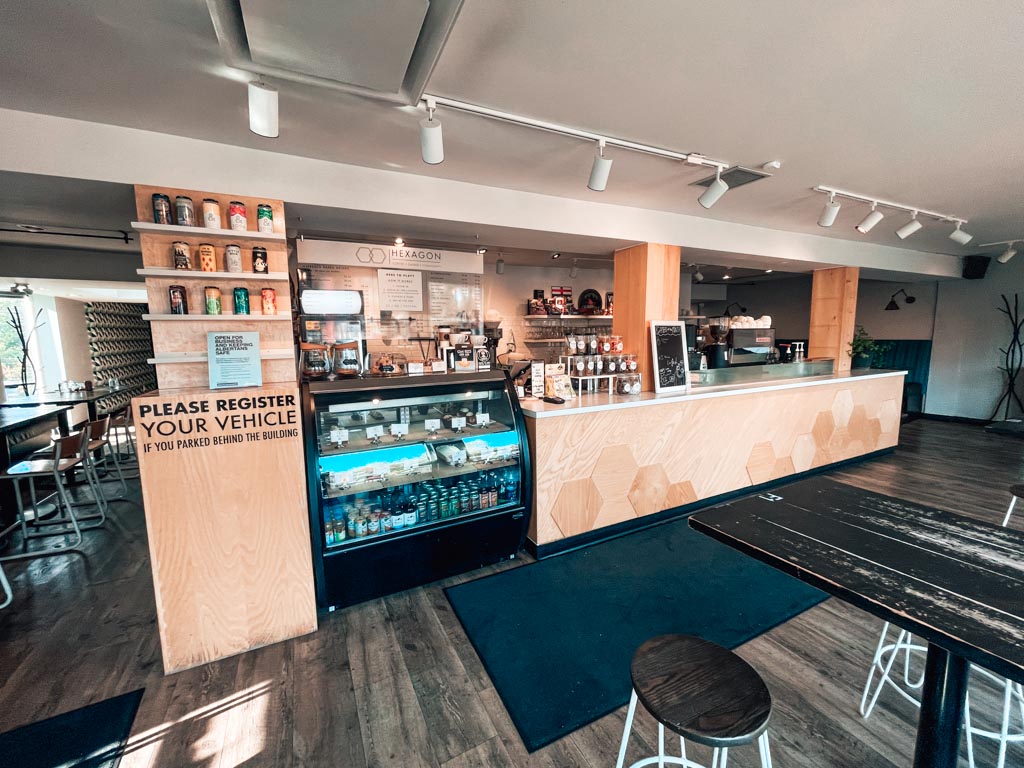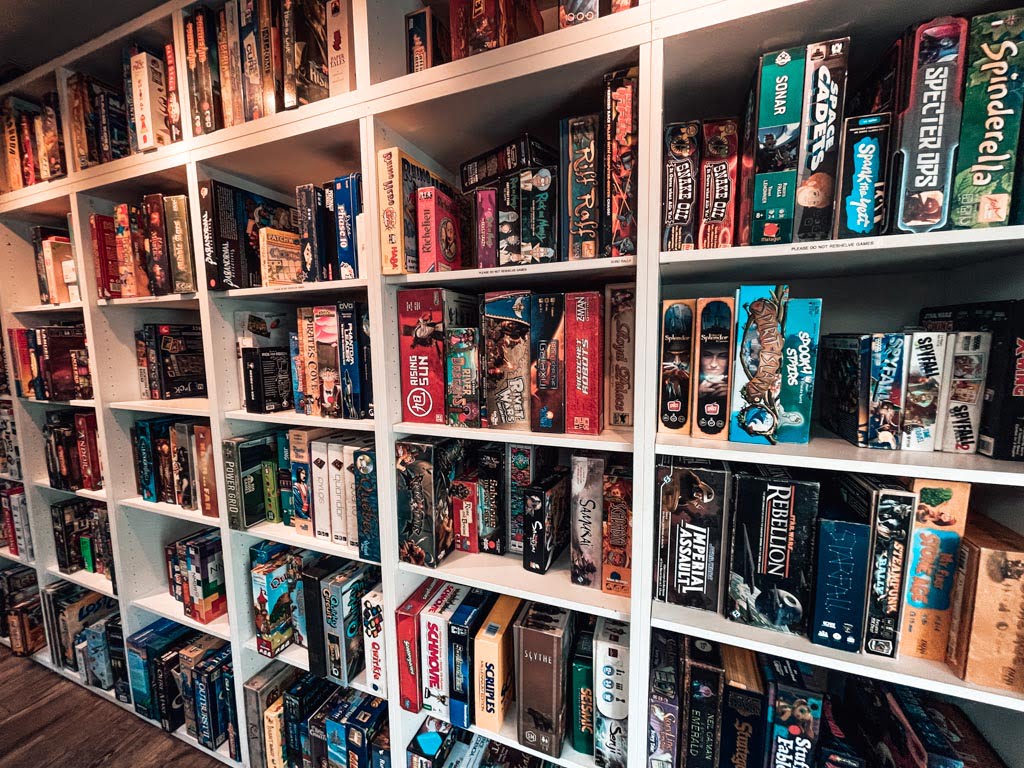 Monopoly, Battleship, Apples to Apples, and more… the Hexagon Board Game Cafe is a board game café that is a great place to take the family to try out some new board games in the center of Calgary's Kensington district. A hip vibe combined with sweet treats and fun drinks, inviting you to "treat" yourself and your guests to a gaming experience.
Mom Tip: Save this adventure for when you need a break from walking (or the weather) or for after dinner when you want to indulge in some treats.
Bow River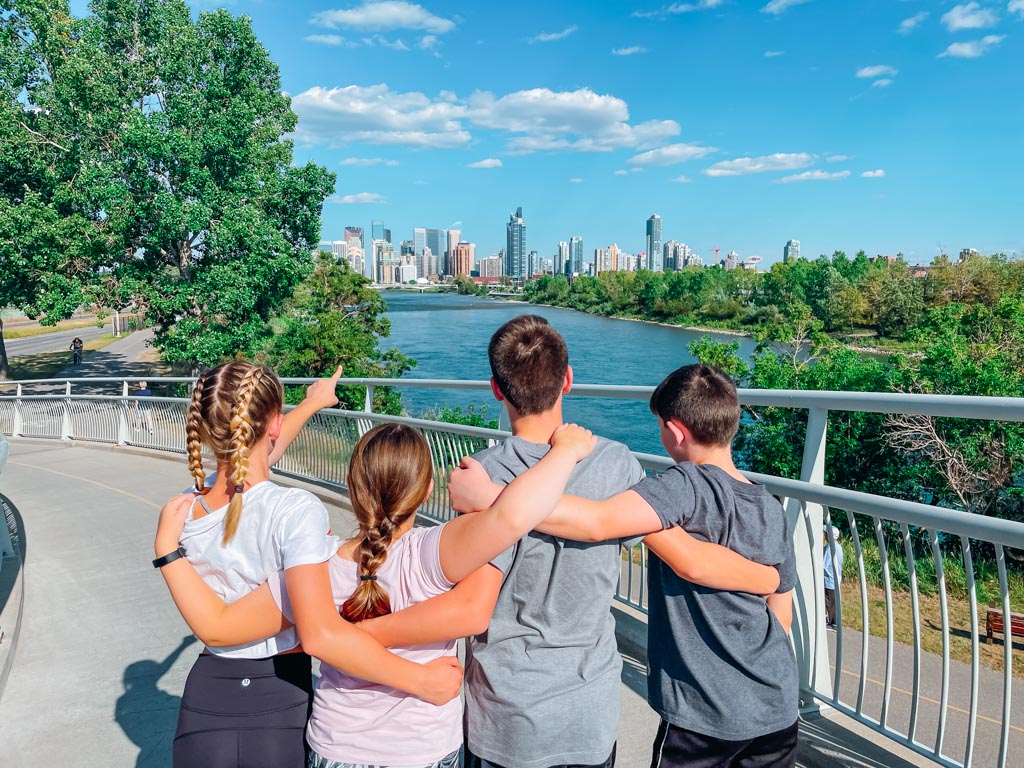 The city standing in the backdrop, the bow river meandering calmly around us you're reminded that Calgary is a city at the base of the Rocky Mountains and is completely surrounded by incredible scenery. There's no better place to take in the collision of nature and cityscape than along the Bow River. Whether you choose to spot at a park (we recommend Poppy Plaza) or just connect with one of the many walking and bike paths, the river is a great vantage point to visit and check out the city.
Calgary Zoo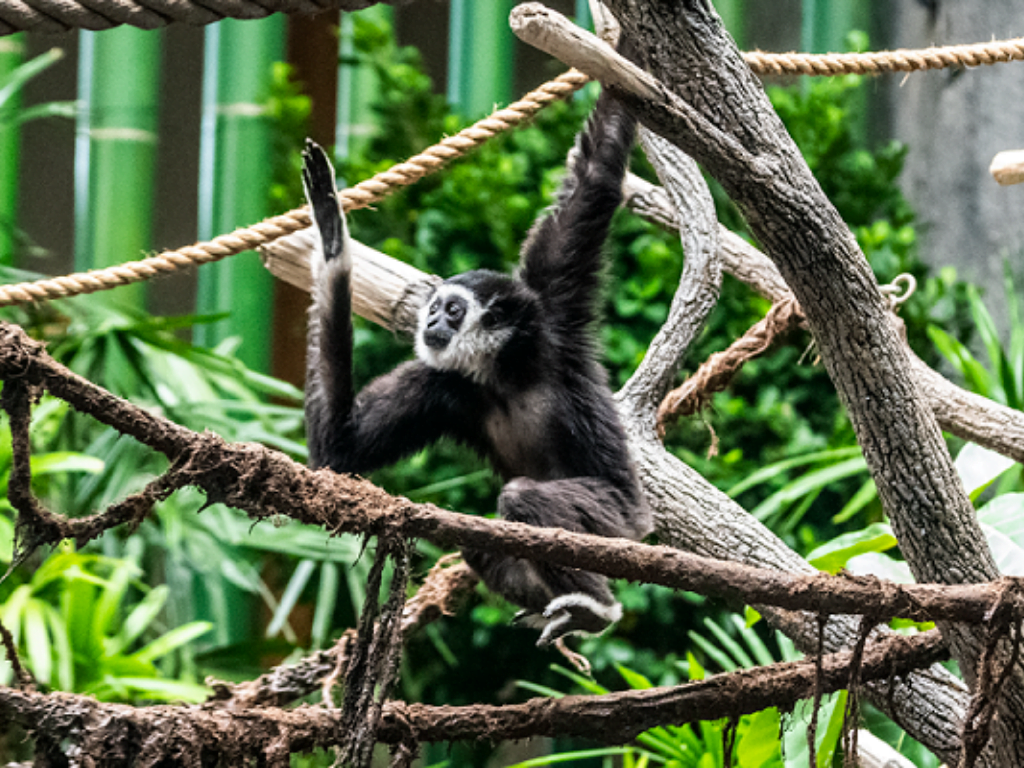 A focus on conservation and education is front and center at the Calgary Zoo. Whether it's the Whooping Crane or the Gorilla the Calgary Zoo has teamed up with national and international partners in an effort to learn more and protect these and many other sacred animals. Families can expect to learn more about these animals as well as the other local residents through their visit and special on-site programming. To learn more about the Calgary Zoo check out our experience here.
Heritage Park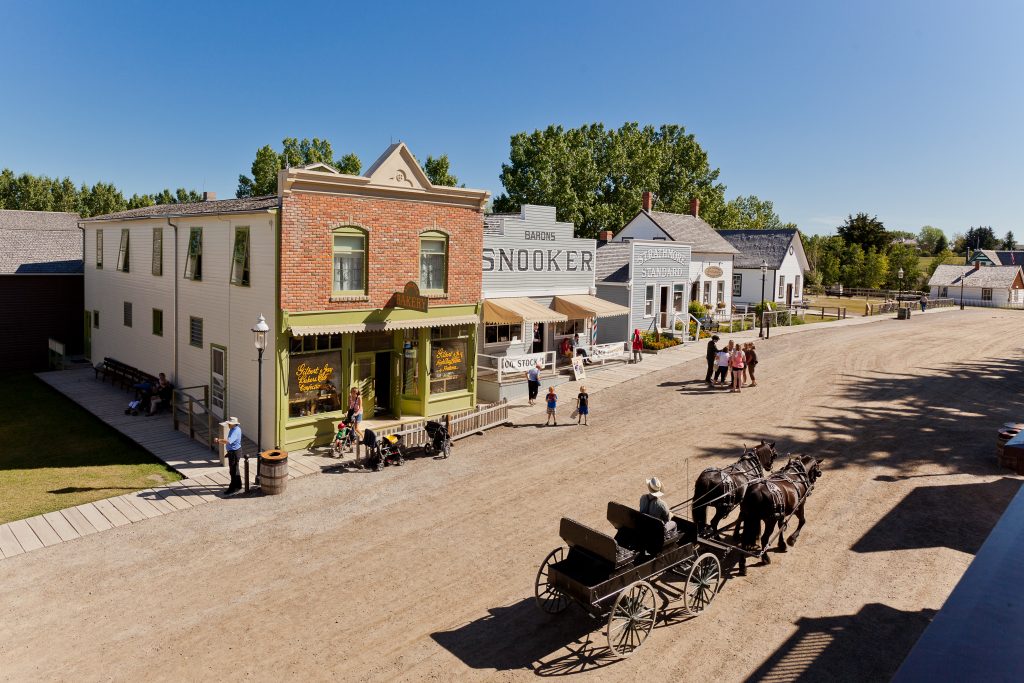 A cultural mash-up of western roots showcasing days gone by, mixed with heritage carnival rides makes Calgary's Heritage Park one of the city's most visited tourist attractions. Book the whole day off and plan to explore the 127 acres of parkland along the Glenmore Reservoir. This is Canada's second-largest living history museum but the kids will only see it as a big outdoor adventure. Expect to be greeted by staff dressed in historic costumes, antique automobiles, horse-drawn vehicles, and exhibits that span from the 1860s to the 1950s. To learn more about Heritage Park check out our experience.
Calgary Tower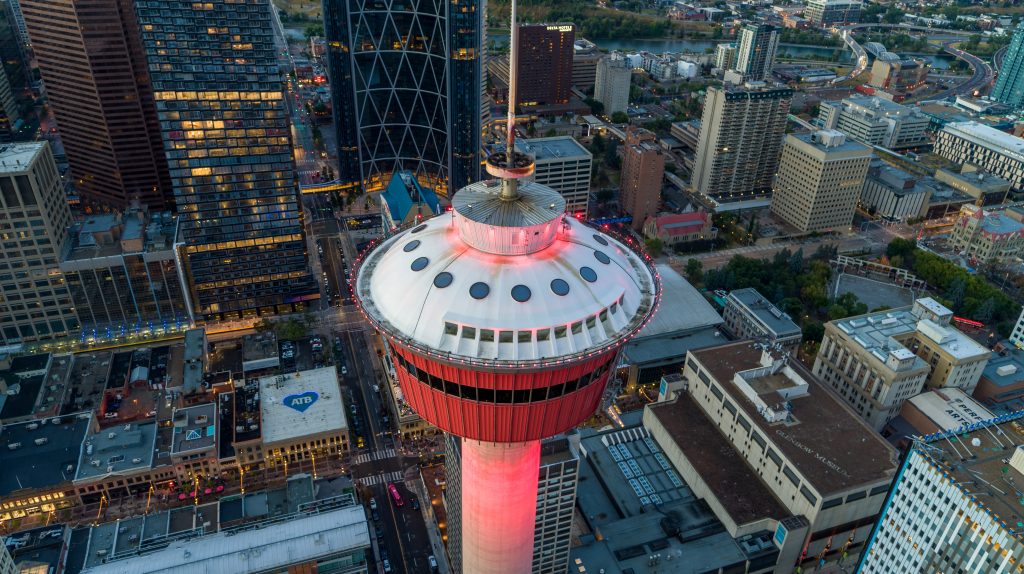 If you're looking for the best city view in Calgary there's nothing more impressive than visiting the Calgary Tower. Not for those afraid of heights as this Calgary landmark stands 190.8 meters (or 626 feet) above Calgary's downtown core. The biggest surprise factor to me is that 60% of it is below ground! This is a great stop if you're looking for city views and a visit to the city skyline icon. To see some behind-the-scenes photos from our first trip to the Calgary tower click this link.
Day Trip to Drumheller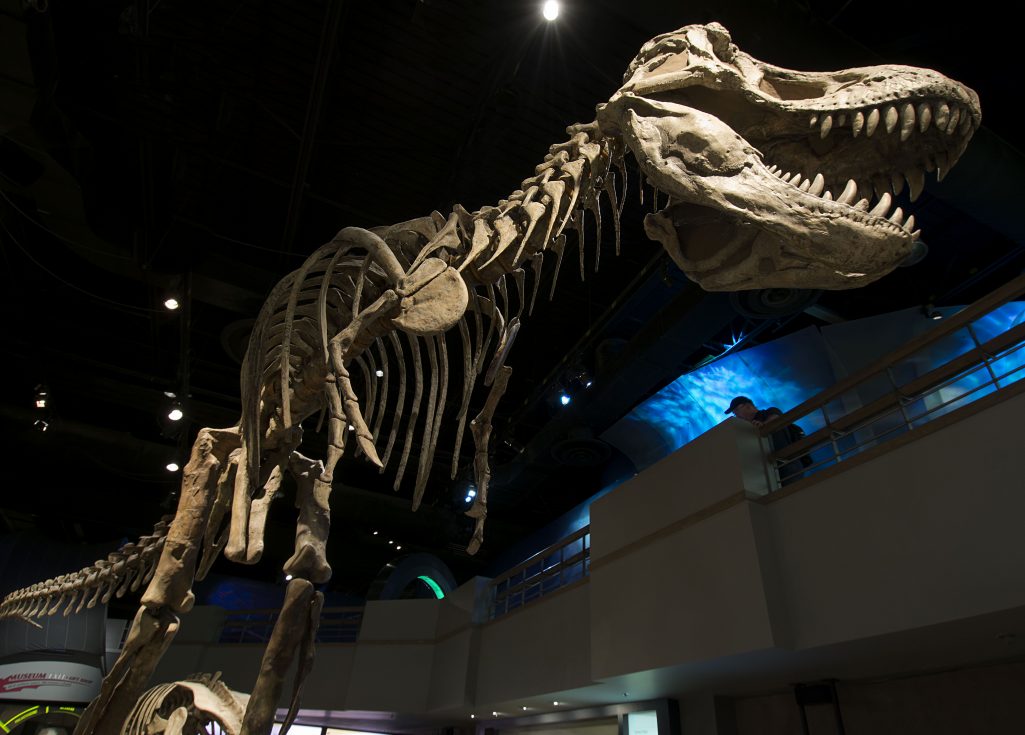 Whether you're a 65-year-old grandpa or a 6-year-old grandson, your inner child will be unleashed with a visit to The Royal Tyrrell Museum of Palaeontology. 135,000 square feet will welcome your family to a day of walking among the dinosaurs. From giant skeletons looming overhead to hands-on exhibits that allow you to dig for your own fossils, you can create your own Drumheller experience and go at your own family's pace. Check out our experience on a past visit!
Mom Tip: Sign up for one of their registered programs. My kids loved the behind-the-scenes classroom experience where they got to do more hands-on learning.
Where To Eat In Calgary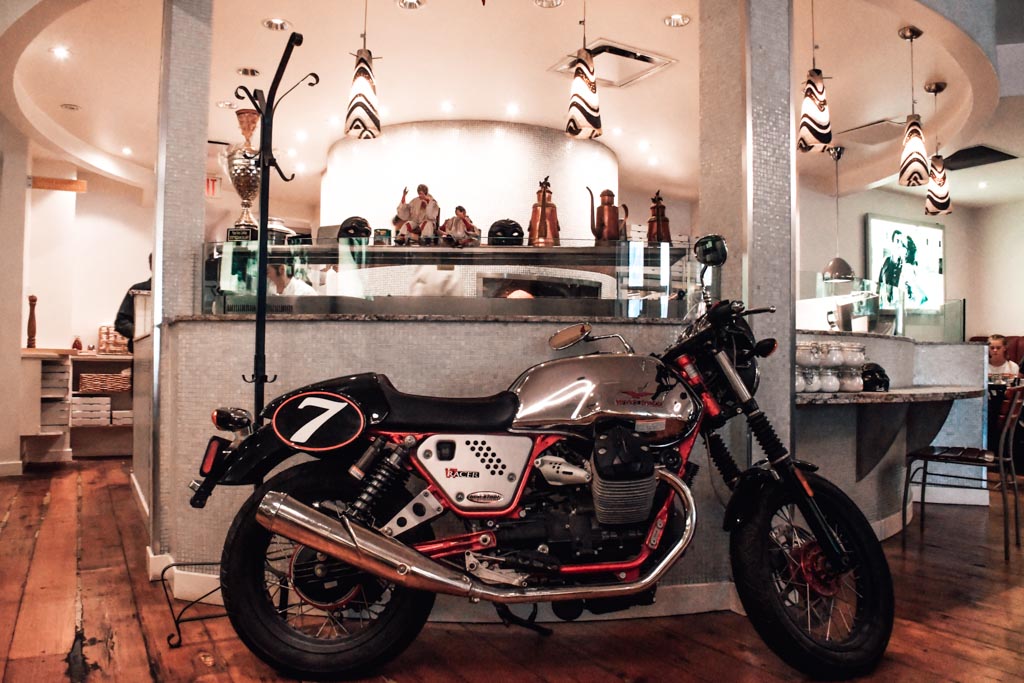 Family dinners are a staple of any get-together but how about leaving the dishes to someone else on your family visit. In Kensington, we recommend Pulcinella's, a family-owned and operated business that has been a cornerstone of the Calgary food scene since the 1970s. The red and white tablecloths welcome your family as if you're sitting down in the owner's home for a traditional Italian meal. You can indulge in fresh pasta that was made on-site that day or bite into a pizza that came straight out of the fire oven. Want to take some of that amazing food home? No worries, they have a small shop at the entrance with all of the ingredients they specialize in to help you take a little bit of Pulcinella's home with you.
Mom Tip: Make reservations so you don't have to wait with the littles.
---
Looking For Some Other Alberta Adventures? Check These Out!
Sponsorship Disclosure: While many of these experiences were hosted on behalf of Travel Alberta and Tourism Calgary, the opinions, thoughts, recommendations, and media is all my own. I only recommend companies that I would trust my family and friends with and that I would invest resources into myself.