Alberta, Canada is a great place to enjoy eco experiences. From hiking with a guide to learning about the flora and fauna of a region to rafting in the Rockies to staying in a new Indigenous-owned Wildlife Park, Alberta is a great starting point for those looking for eco-adventures. And with so many options for eco-friendly activities, you can invest your dollars and your time in sustainable regenerative travel that will help preserve this amazing region for generations to come. Here are 9 Alberta eco experiences for you to enjoy with your family.
The Top 9 Alberta Eco Experiences – From Stunning Landscapes to Diverse Wildlife
1. Métis Crossing Opening New Wildlife Park and Boutique Lodge, Smoky Lake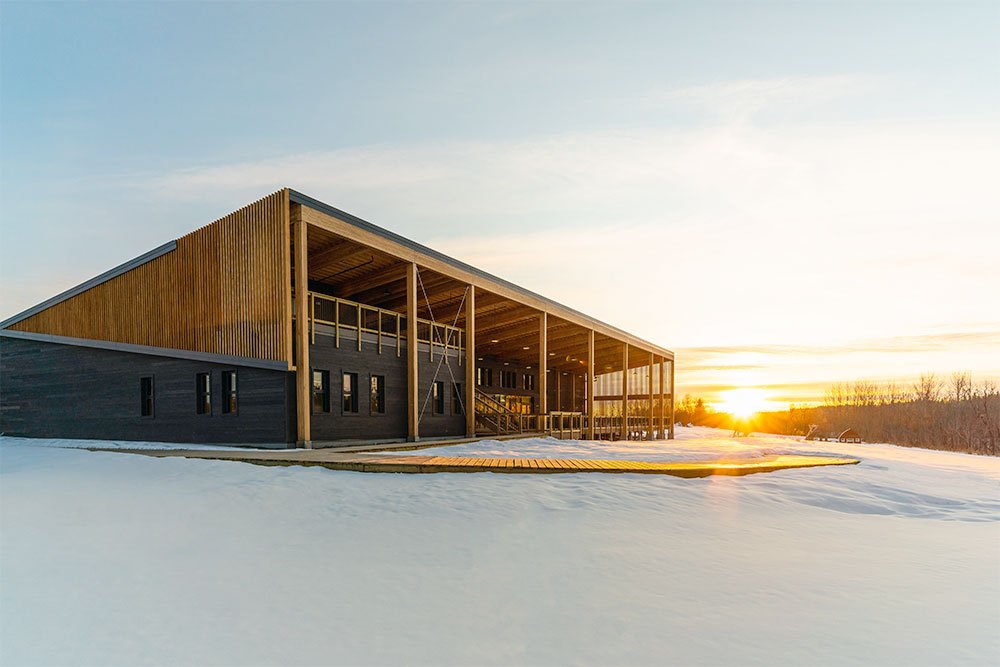 Imagine waking up to this view! This experience is reserved exclusively for guests staying in the new 40-room boutique lodge, designed by Métis architect Tiffany Shaw-Collinge. Guest rooms are carefully curated by a Métis artist and feature traditional art and storytelling, providing guests with an opportunity to directly connect with the art. For example, the beds each have a hand-sewn quilt made by women from the New Dawn Métis Women's Society, which guests can purchase at the end of their stay.
The Visions, Hopes and Dreams at Métis Crossing Wildlife Park are also new and is a partnership between Lonesome Pine Cattle Co. and Métis Crossing. On September 25, the park welcomed the return of Woods Bison, Plains Bison, White Bison, Elk, White Elk, and Percheron horses to the traditional Métis Lands at Métis Crossing. This collaboration represents an important step towards reconciliation as these Indigenous and non-Indigenous equal partners work together to welcome the return of traditional heritage species to traditional Métis lands. To learn more about this unique stay and Alberta's first major Métis cultural interpretive centre visit their website.
2. Medicine Walk and Stories Talks with Mahikan Trails, Banff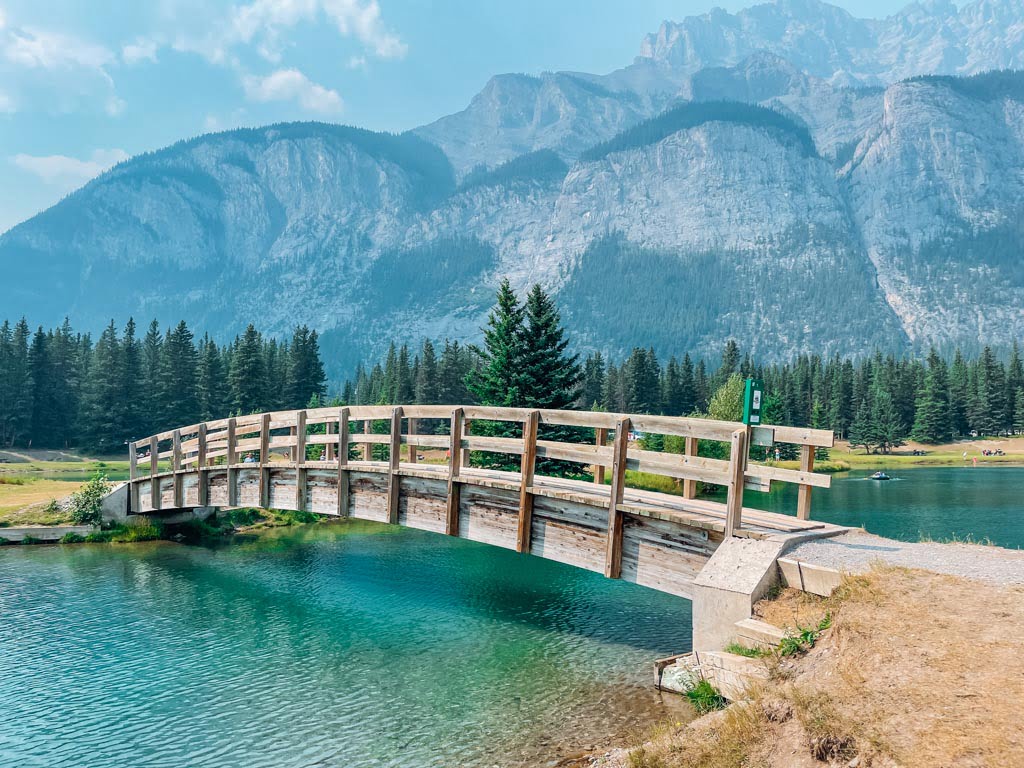 How would you like to learn about natural healing with a qualified instructor? Brenda Holder of Mahikan Trails is based out of the Banff/Canmore area and has built a business around sharing her passion for the plants and stories connected deep within the land. Whether it's Brenda or one of her team members, your tour will be educational and entertaining (just ask my kids about bear poop), as guides take you on a tour through the mountain meadow or forest. There you'll learn about trees, plants, and bushes, how they can be used for first aid, survival, medicine, food, fire starter, or to play tricks on your friends (my kids favourite).
For pictures and stories from our recent tour with Mahikan Trails click here to read the full article.
3. Forest Bathing (no bathing suit required!), Canmore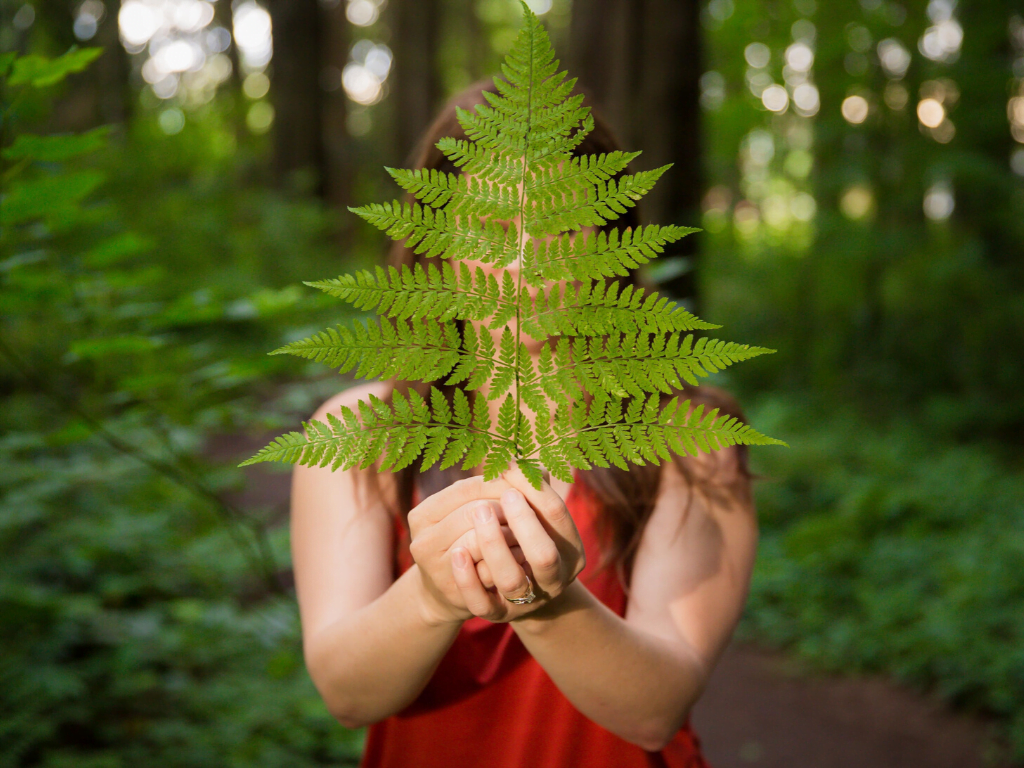 Japanese scientists have studied the benefits of spending time in forests and found that when you go into a forest with all your senses attuned, it is like taking part in an organic chemical process. The trees emit phytoncides which provide many health advantages for humans if they spend enough time near them or even just walk through their leaves! Heading out into the forest with a guide enables you to take your experience far beyond walking in the trees to a place where you can transform, see things you'd traditionally miss, and experience all of the benefits forest bathing has to offer. To learn more visit Forest Bathing with Forest Fix.
4. Go Mountain Biking In Banff National Park, Banff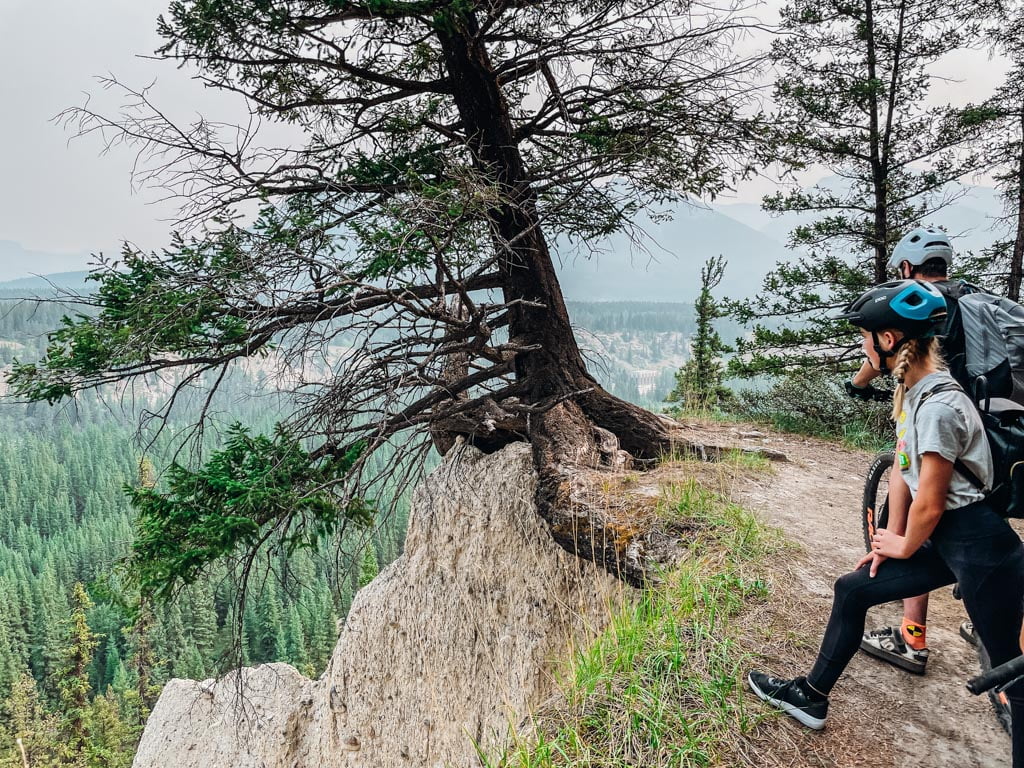 A new attraction to one of Canada's most iconic parks, mountain biking in Banff National Park is a great eco-tour, giving you a way to cover a lot of ground and see some of the most exciting views in the park. "As we toppled on what felt like the edge of the world on our family mountain bike tour in Banff, my daughter asked "Is this why you love mountain biking so much?". Yes dear… you're starting to get it."
Locally owned and operated, Bikescape provides guests with a curated guided ride or the opportunity to "choose your own adventure" and customize your experience. Our kids loved being able to go a bit slower, being sure to stop and wave at some of the local animals we encountered and make extra stops for water and snacks along the way. With each tour customized to the group, you'll be sure to have an epic experience and a unique opportunity to explore Banff in a whole new way. To learn more about our recent trip check out this article.
5. Take A Guided Hiking Tour with the "World's Best Guide" in Banff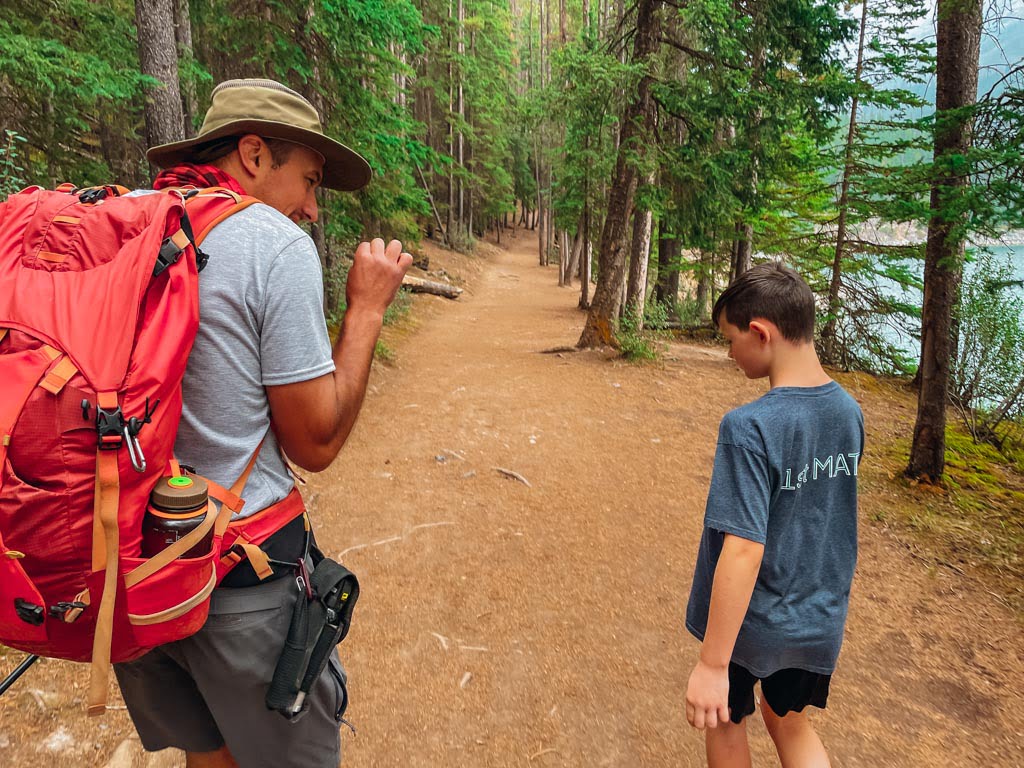 Grizzlies beware, you're not the only one who gets to roam the forest in the summer! Banff Hiking Tours is owned and operated by Sam, whom my children affectionately called, "The Best Tour Guide on the Planet". With his ability to customize the tour to their interests, we were learning about everything from local geology, ecology, the animals that we would encounter, as well as pose for some fun photos with amazing scenery along the way. Hiking has always been one of my favourite ways to fully immerse yourself into a region and a hike with Sam from Banff Hiking Tours is an adventure you'll never forget! Click this link to learn more.
6. Take a Leisurely Paddle Down The Bow River, Calgary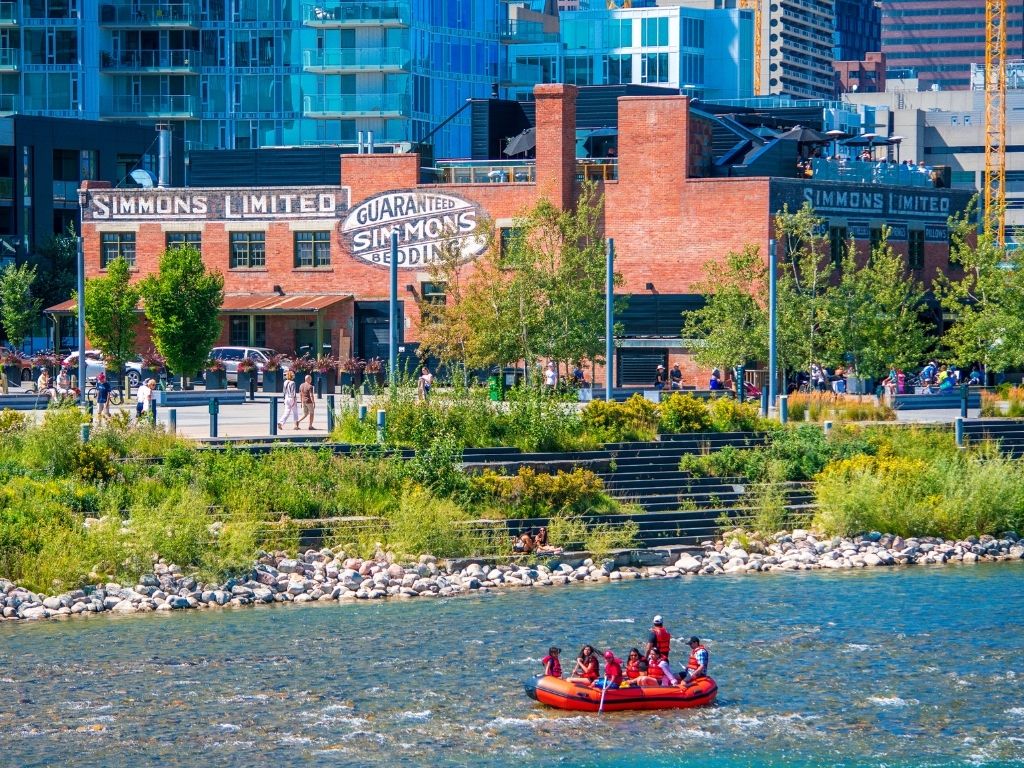 The perfect way to get in touch with nature is by taking an adventure on the water. The Paddle Station is a mobile kayak and raft company with rental stations conveniently located along the shores of the Bow River. Visitors can enjoy this easy way to experience the Bow River and enjoy the winding views through the heart of Calgary from the river. A new perspective and a sustainable outdoor experience, The Paddle Station offers rentals for all skill levels and interests. You can hop on the perfect size raft or kayak at Shouldice Park and exit at St. Patrick's Island between 2 to 3 hours later. To learn more or plan your trip visit The Paddle Station website.
7. Cast your Line & Learn Fly Fishing, Bow River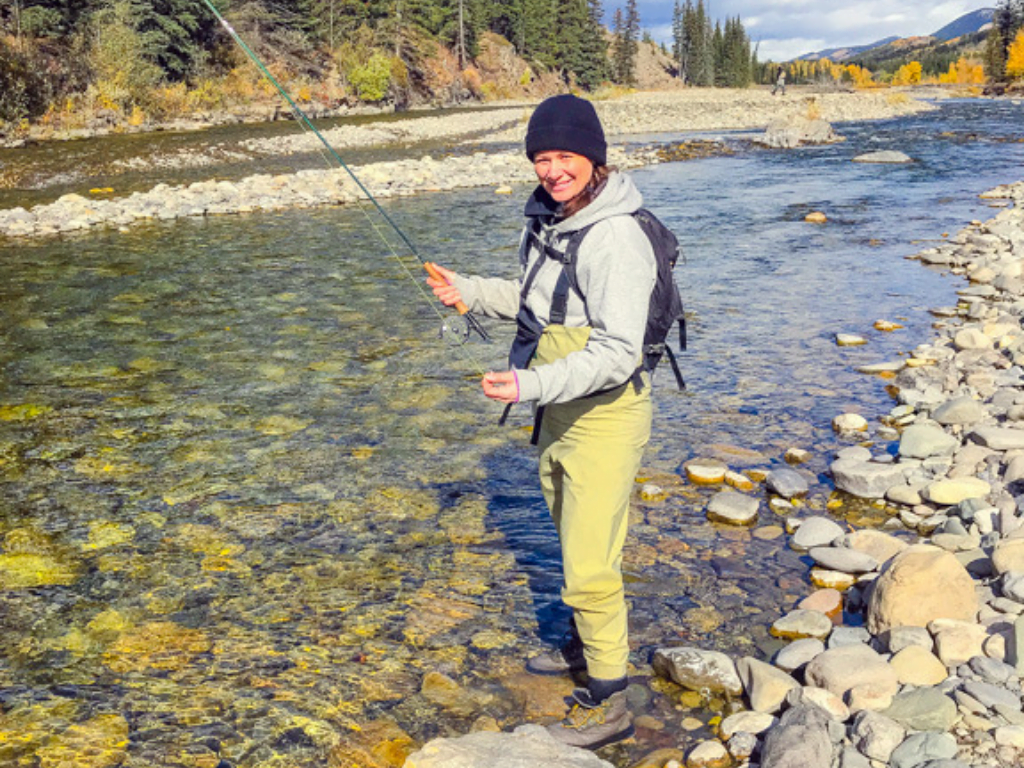 Whether you are a seasoned fly fisherman or just getting started, Out Fly Fishing Outfitters offers unique and memorable experiences on the Bow River. With brown trout often found in this small river, there's no shortage of fish during your journey through its waters! Guides will teach all aspects from casting techniques to knots used for fishing tackle; learn about entomology (the study of bugs) while enjoying beautiful Calgary scenery at every turn – it doesn't get much more immersive than that!! To learn more or plan your own fly fishing adventure visit: Out Fly Fishing Outfitters
8. Tackle Fly Fishing at the The World's Largest Fishing Lodge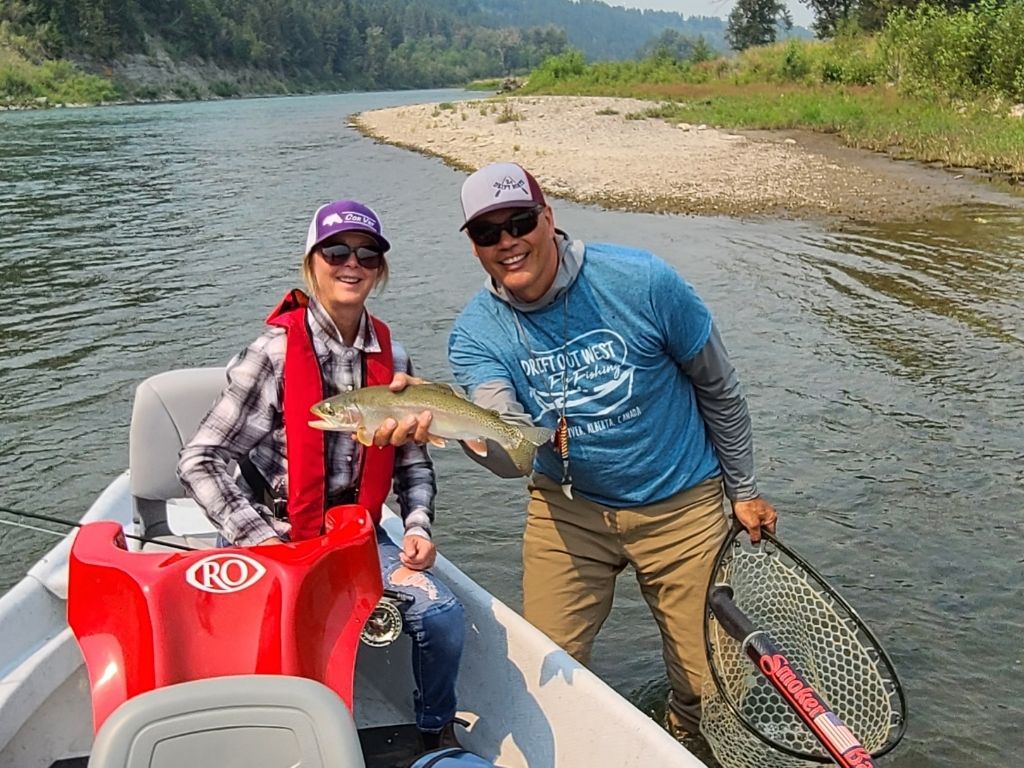 Quinn is an Indigenous fly fisherman at 'The World's Largest Fishing Lodge', Calgary's Bow River. At 6'7″, you might expect a big personality from him, but instead, find calmness like that which exists within all things natural; including calm river water currents or forest trees standing tall upon roots deep into the soil below them. The Bow River is glacier-fed by the majestic Rocky Mountains nearby and is known as the third-best spot worldwide for brown trout. Quinn embraces his Cree heritage while sharing his knowledge and culture with guests, creating memorable experiences for novice fishermen alike. To head out on an adventure with Quinn visit: Drift Out West
9. Stay in a Geo Dome with Elk Island Retreats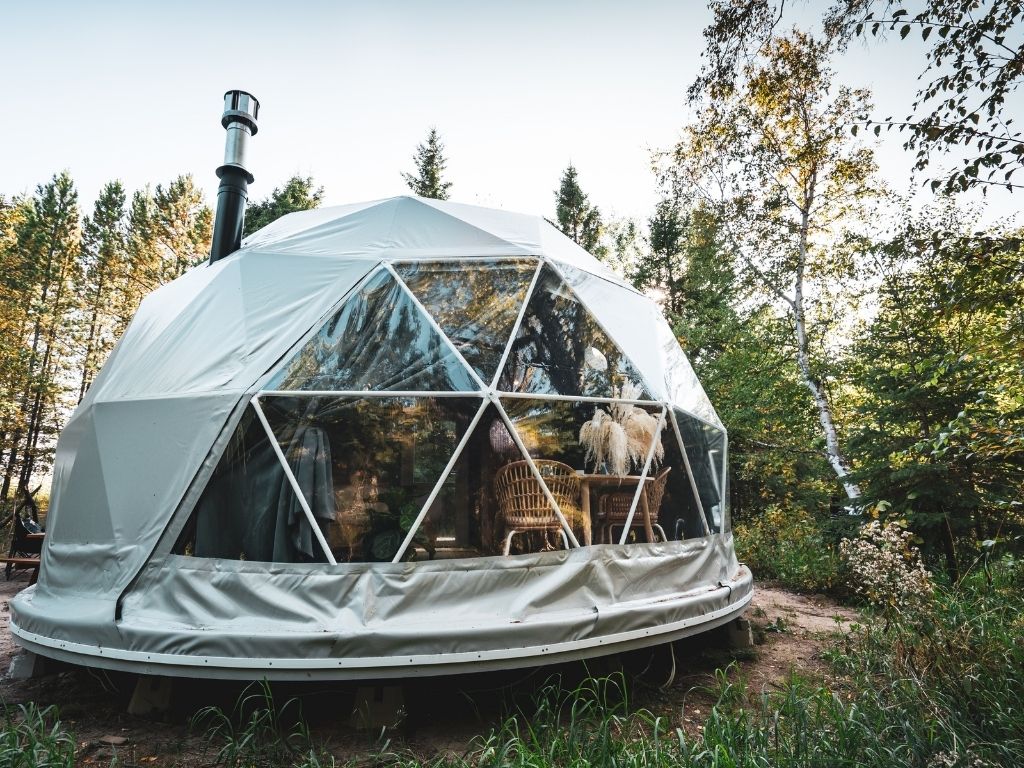 Surround yourself in nature by falling asleep in these new geo domes. Luxury in style, guests will love the queen beds with bedding, fireplace, gas heater, Nespresso coffee maker, and mini-fridge, with showers and toilets within walking distance. Splurge and add on charcuterie and a bottle of wine, or a classic bannock and tea package delivered right to your dome. You can also stay in yurts, cabins, tipis, or hook up your own RV on a site.
Once you're ready to venture out of your dome, head over to Elk Island National Park. The perfect place to day-hike, canoe, camp or spot some bison. Elk Island National Park is the cornerstone of Canada's bison conservation, home to more than 600 roaming bison. Take a Bison Backstage tour and learn how Elk Island helped to repopulate the bison and their history within Indigenous communities. At night, head out and enjoy Beaver Hills Dark Sky Preserve in Elk Island as it is free from light pollution and is a UNESCO designated Biosphere. Visitors can see the northern lights all year round. Experience tip, visit the University of Alberta's Aurora Watch to get a real-time report of geomagnetic activity in and around the Edmonton area.
Kid-Approved Adventure: Pond-Dipping Kit! "It can be hard to tell the difference between a water strider and a water tiger, or between a backswimmer and a water boatman. Discover some of the smallest creatures in the park up close and observe their unique behaviours! Kit includes net, tray, magnifying container, identification guide, and One Small Square book".
Book this unique retreat by visiting the Elk Island Retreat website.
We feel like we're just kicking off our research about all the great eco tours and places to stay in Alberta. Which one are you most excited to explore, and which ones have we missed that we should add to our list?
---
Looking for more Family Fun Alberta Adventures? Check these Out!
Sponsorship Disclosure: No, this is not a sponsored post. Eco-Tourism and transformational travel experiences are important and I'm happy to be able to share these experiences with my readers.