The year was 2014 and I was walking through the aisles at the Vancouver Outdoor and Adventure show when I saw this picture. I immediately knew that I had to go there and Gros Morne National Park was officially on our bucket list.
Fast forward to 2017 and the celebration of Canada's 150th seemed like the perfect opportunity to travel to one of Canada's iconic National Parks! Gros Morne National Park is located in the Northwest corner of Newfoundland. It is a UNESCO World Heritage site due to it's unique geological formations that are evident throughout the park. There are world class views around every corner and a mecca of experiences to be had.
Here are some of the highlights of our trip as well as recommendations to plan your own adventure.
Tablelands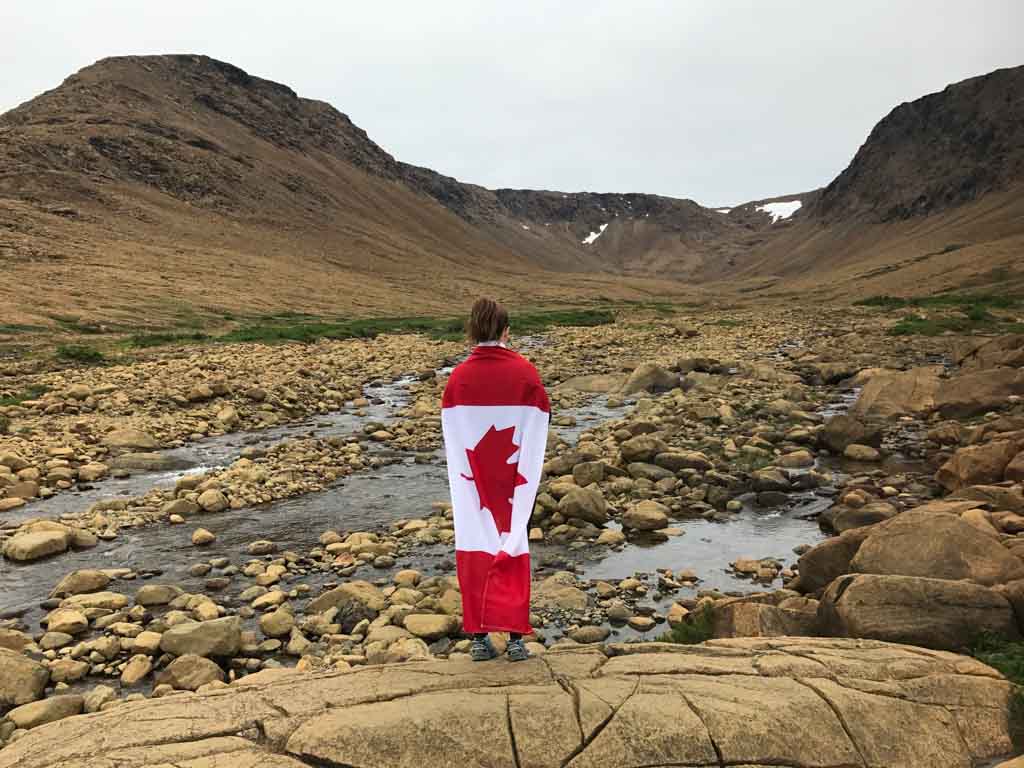 While it may look like I'm standing on the surface of Mars, I'm actually in one of Canada's most unique places, the tablelands! The tablelands were formed hundreds of millions of years ago when the earth's mantle was forced up to the surface during a plate collision. What's most unique about exploring this area is that one side of the street is the tablelands (as pictured above) and the other side is a lush, typical east coast forest! Such unique geology!
Visitor and Discovery Centre
We highly recommend stopping at the visitor centre and checking out the interactive displays and hands on experiences available for guests. Also, be sure to ask a Parks Canada staff member about any local programs or events happening that you can attend!
Lobster Cove Historic Site
Throughout the park there are a lot of different points of interest and historic sites to stop at, each showcasing a variety of aspects of the park history and park life. This picture was taken at Lobster Cove Historic Site and my daughter is trying to decode the message that is displayed on the flags… each flag has it's own letter and this is how ships used to communicate with one another!
Take a Scenic Drive
Driving through Gros Morne is an adventure in itself. Whether you're on the lookout for a moose, scanning the waters for Minke or Humpback whales, climbing up to viewpoints and lookouts, or enjoying all the small towns that dot the landscape, the park has so much to offer visitors.
Get Out on the Water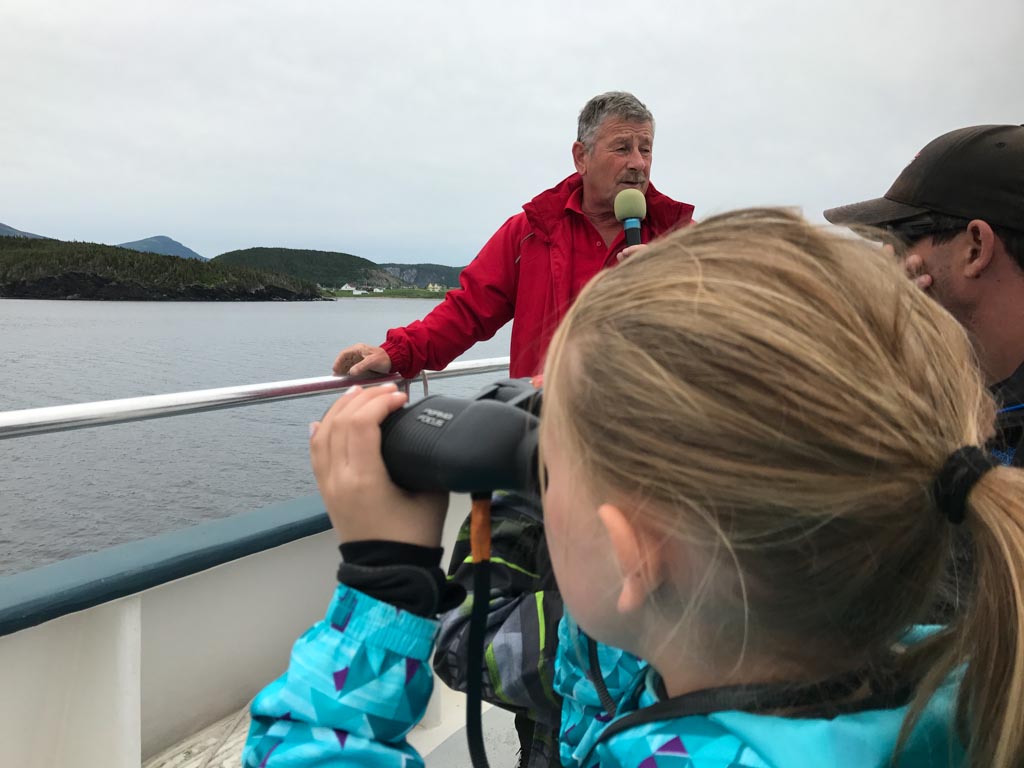 One of the best ways to experience Gros Morne is to spend some time out on the water. Whether you rent a kayak or take a boat tour, seeing the landscape from the other side provides a whole different perspective. We hopped on board Bonne Bay Boat Tours and enjoyed an Eco tour that brought us through the bay, seeing whales, eagles, and also taught us a whole bunch about the geology of the park and the people who live here.
See the Stars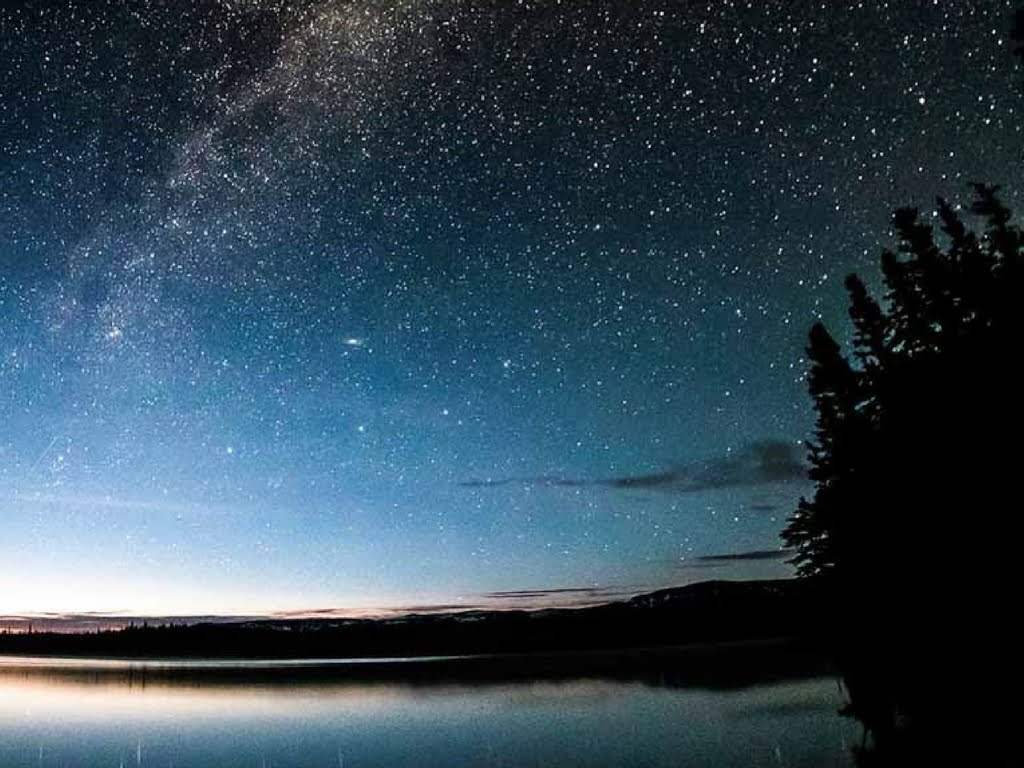 One of my highlights of our whole 2017 Road Trip was waking up in the middle of the night to see the stars. I opened up the door to our oTENTik to a wall of stars. I felt like I was the captain of the Starship Enterprise and I was guiding us through space, one star passing us at a time. I've never seen the milky way so bright and present in the sky. I strongly suggest that if you have a clear night in the park you set your alarm and wake up to experience what a night sky can really be!
Camping Options:
When we visit national parks we like to stay in Parks Canada accommodations. They allow us to fully immerse ourselves in the park and experience things that we wouldn't get to experience if we were staying outside of the park. Here's the two different campsites we overnighted in:
Trout River Campground
Located on the western side of the park, this smaller campground offered amazing views of the tablelands, as well as surrounding sites. Check out our view from the campfire! At sunset the tablelands glowed the most beautiful red, leaving us to believe we had the best campsite in the park!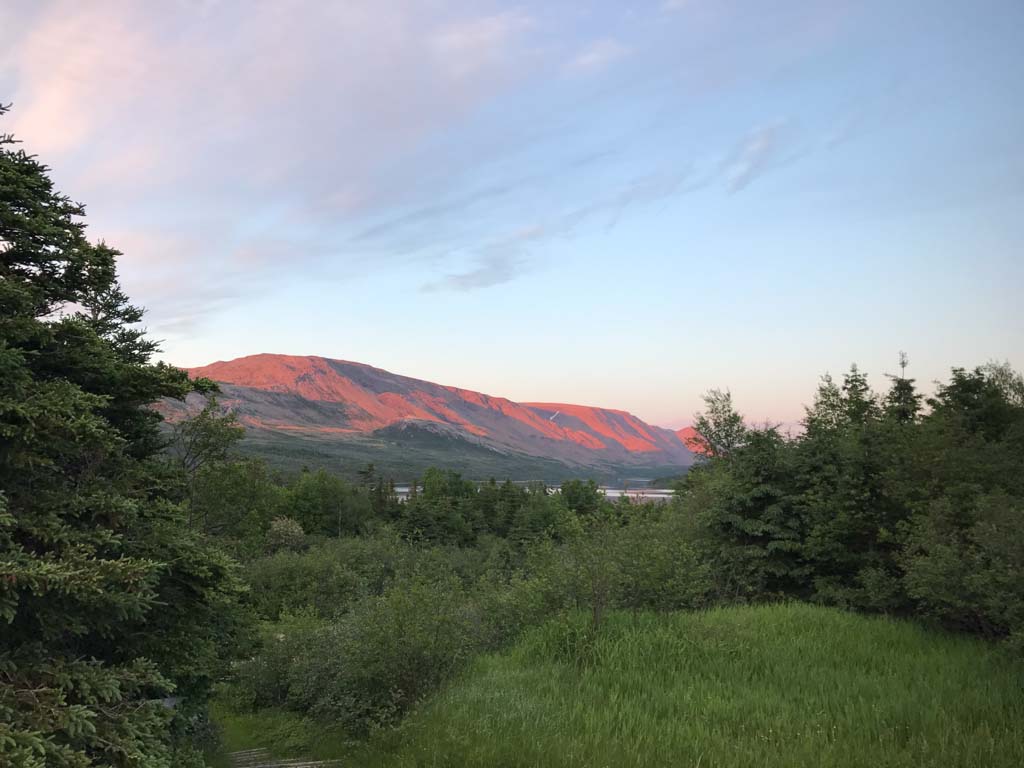 Berry Hill Campground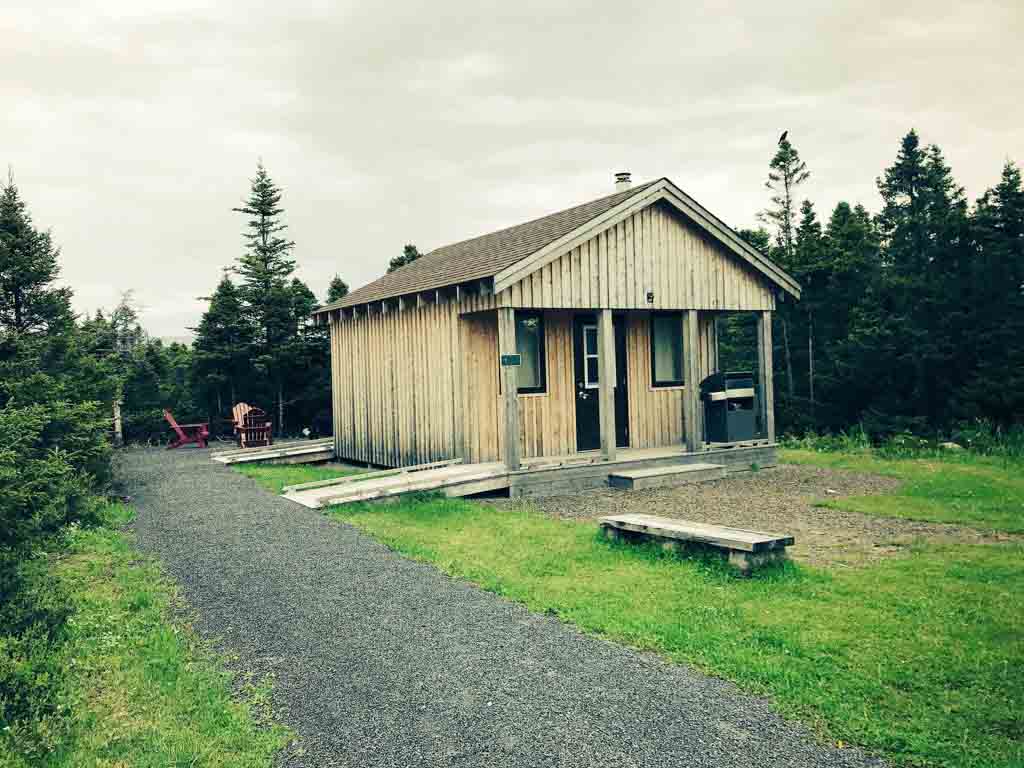 At the Berry Hill Campground we checked out another form of Parks Canada accommodations, a rustic cabin. Similar to an oTENTik, these cabins had bunk beds and a table, but this one also had a wood stove which helped keep us warm at night!
If you visit:
Give yourself at least four days, two were simply not enough!

Head North to access a variety of other experiences including the Viking Trail!  

Aim for good weather if you can, I would have liked to have do more hiking but needed more time and better weather… especially for the kids! The best months to visit are July and August, but rain can be experienced any time of the year so come prepared!

Stay in a National Park – I highly recommend camping, it's truly the best way to experience a National Park. You'll get access to experiences and views only available inside a campground.

Take part in a parks program. Whether you're a kid looking to earn your

parks Xplorers badge

or an adult looking to do a guided hike, be sure to take advantage of one of the amazing free guided programs offered by Parks Canada. It'll enhance your experience and let you see behind the scenes. Learn more, see more, do more!
Is this a sponsored post?: Yes, our Gros Morne National Park experience is sponsored. However, my opinions and reviews are my own.
Read more about our East Coast Adventures here:
Cape Spear National Historic Site
Signal Hill National Historic Site
How to Explore St. John's in One Day
Hunting for Icebergs in Newfoundland
Terra Nova National Park
All Aboard – Gros Morne Boat Tour! Music, Memories and More!
Butterflies, Bugs and Bees – Hands on Experiences at Newfoundland Insectarium
The Fortress of Louisbourg
Essential Louisbourg Experience – Beggar's Banquet
Silver Dart Lodge
Cape Breton Highlands National Park
PEI National Park
Stepping Back to Simpler Times at Shaw's Hotel
Learning the Lobster Trade with Top Notch Charters
What Brings You to PEI May Not Be What Keeps You There…
East Coast Road Trip Summary