The warm wind was so strong that it was blowing the hat off my head as I tried to capture the amazing scenery of Cape Spear Lighthouse National Historic Site that surrounded me. This ended up being quite the problem as there was so much to capture that I quickly ditched the hat in exchange for the photos. Not the best when you're trying to escape the heat of the sun, but a sacrifice worth it, as it's not every day that you find yourself at the most eastern point in all of North America.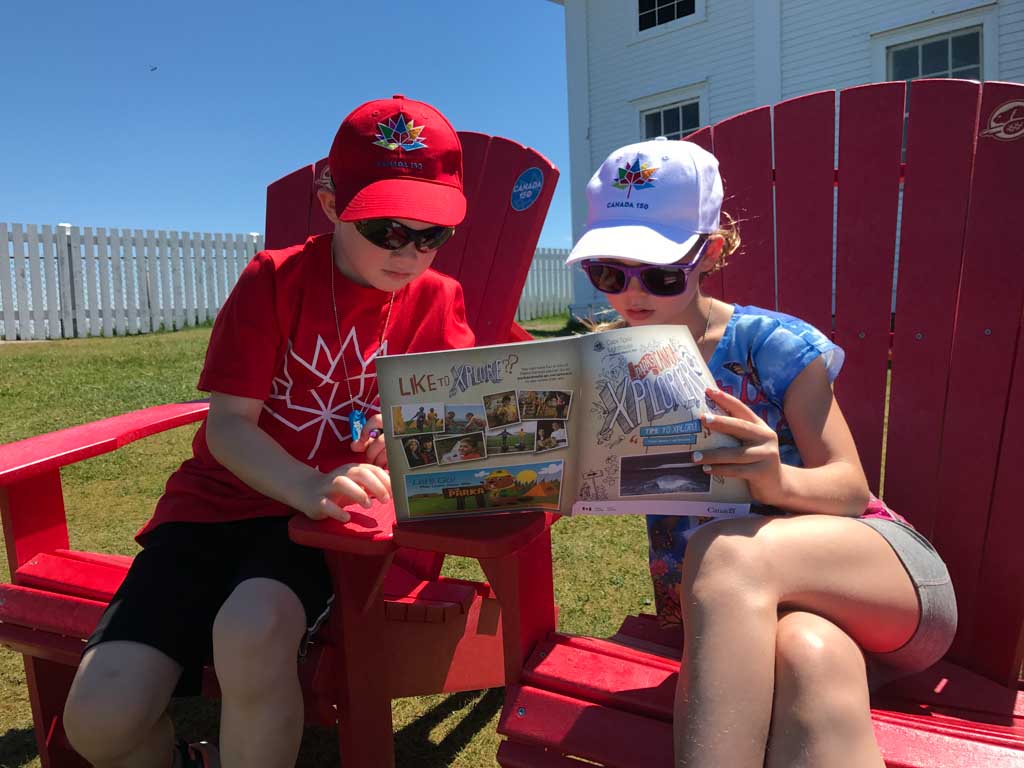 The kids had found the iconic Parks Canada red chairs and were wading through their Xplorers booklets trying to decide the best way to start exploring Canada's oldest lighthouse. Originally built in 1836, the lighthouse has now been transformed into more of a museum, welcoming guests inside to see what life was like for lighthouse keepers and their families.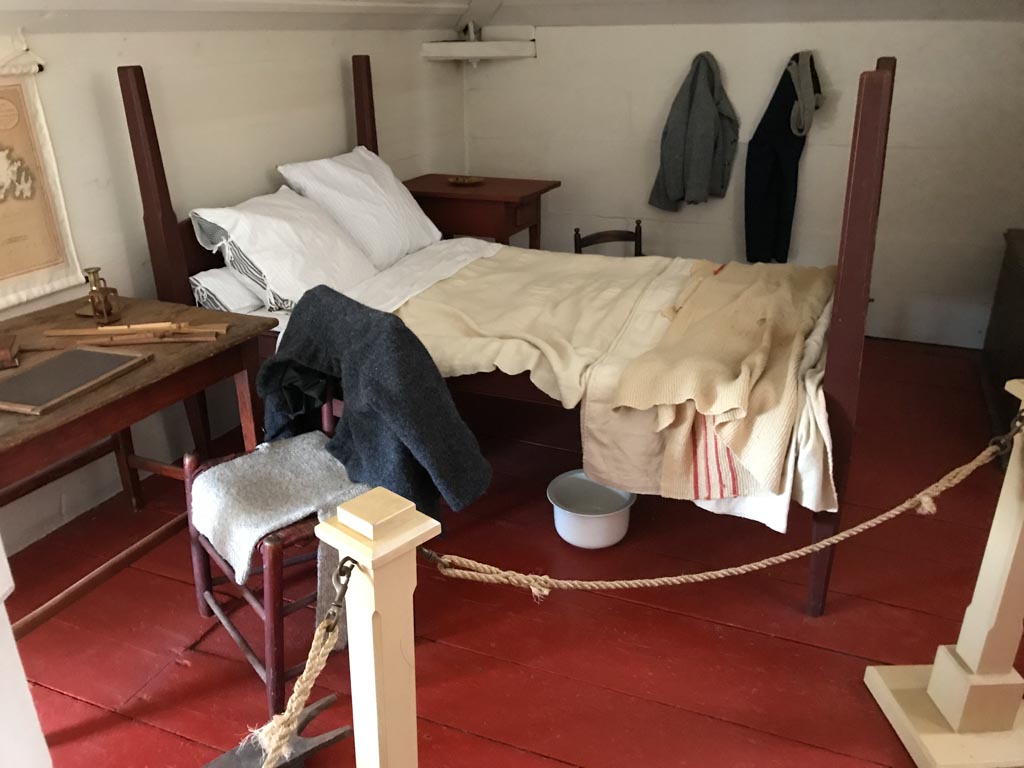 I love the parks Xplorers Program, not only does it take you to all the points of interests in the park, but it makes you dig deeper into each exhibit and learn more about the historic site you're standing in. For example, the first light that ever shone out of the Cape Spear lighthouse was a light from Scotland… who knew!
After we finished our Xplorers Program tasks and took several photos of the historic lighthouse, we headed over to the coast trail… a wandering trail that takes visitors to the massive cliffs that overlook the Atlantic. Hold on to your belongings though, I literally had a pamphlet ripped out of my hand and my husband had to chase it over the cliffs… not recommended!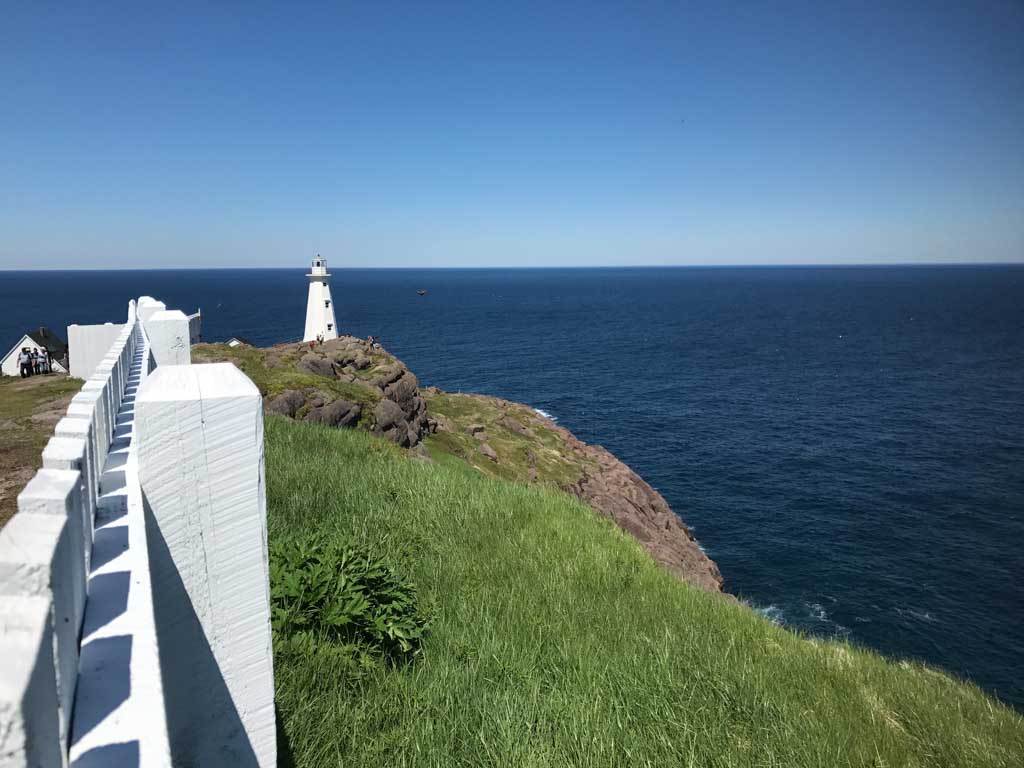 Next stop was the newer, modern lighthouse and on the way over we spotted a Minke whale playing in the harbour below! Apparently they are quite common in the area, so the locals weren't as excited to see them as we were!
We spent the rest of the visit working our way around the edge of the park and finally coming to the official "most eastern point in North America." My daughter commemorated the day with a purchase of a badge for her guide blanket from the souvenir shop.
If you go:
Be prepared for the weather, it changes quickly and you'll be facing different variables like hot sun and big winds.

Being a camera… or two, the scenery is incredible!

Bring binoculars if you want to do some whale watching.

Give yourself at least an hour, if not two.

Wear comfortable walking shoes.  

Bring a hat, sunscreen, water and money for the gift shop.
Is this a sponsored post?: Yes, our Cape Spear Lighthouse National Historic Site adventure is sponsored. However, my experiences and thoughts are my own!
Read more about our East Coast Adventures here:
Signal Hill National Historic Site
How to Explore St. John's in One Day
Hunting for Icebergs in Newfoundland
Terra Nova National Park
Gros Morne National Park
All Aboard – Gros Morne Boat Tour! Music, Memories and More!
Butterflies, Bugs and Bees – Hands-on Experiences at Newfoundland Insectarium
The Fortress of Louisbourg
Silver Dart Lodge
Cape Breton Highlands National Park
PEI National Park
Stepping Back to Simpler Times at Shaw's Hotel
Learning the Lobster Trade with Top Notch Charters
What Brings You to PEI May Not Be What Keeps You There…
East Coast Road Trip Summary