The kids are out of school and you crack open your wallet to discover nothing but dust bunnies…
20 free things to do with kids on spring break in Vancouver
Not to worry, we've got plenty of free Spring Break ideas for you We are lucky to call Vancouver home, and this outdoor-driven city has a plethora of amazing activities that are free! From mountainscapes inviting you to explore, to coastlines that you can wander on for days, to parks, perfect campfires, art galleries, and more, this list will summarize some of our favourite free adventures in Vancouver and inspire you to start planning your own amazing Spring Break!
Here are 20 free things to do with kids on spring break in Vancouver that will be sure to give you an ADVENTURE-filled Spring Break!
1. Unlock a Playbox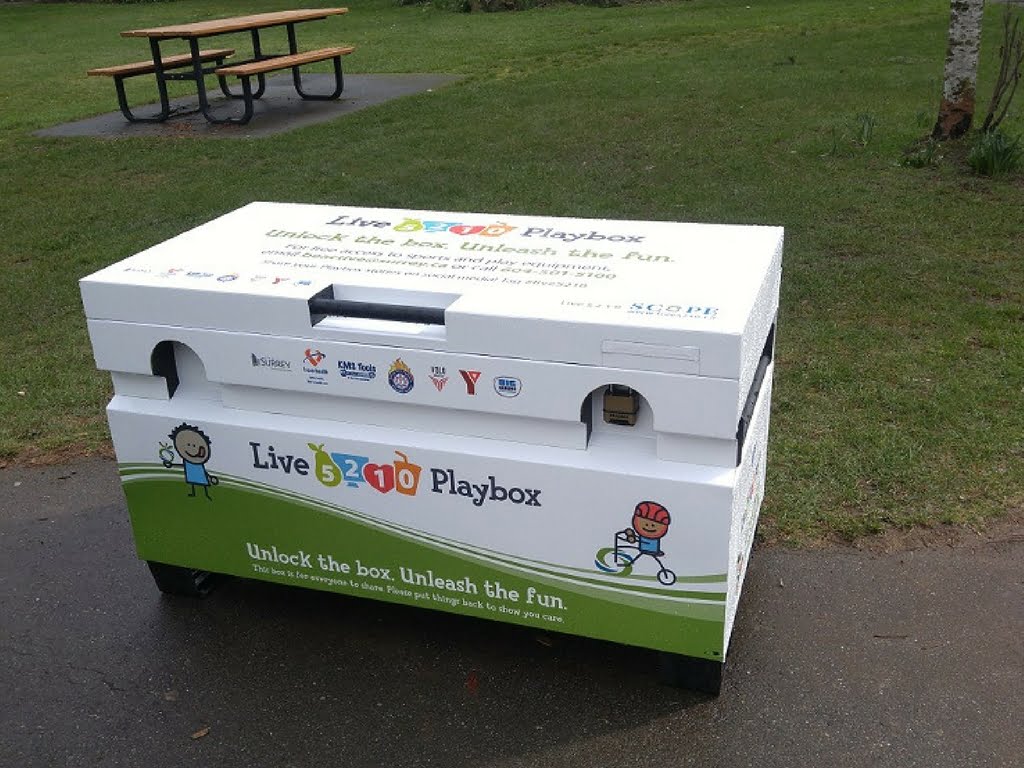 The City of Surrey has a really neat program called the Live 5-2-1-0 Playboxes. These boxes are located in 9 different parks and inside is a plethora of sports and games equipment you can use for FREE!
They also offer Active PLAYces Kits. These kits are a low-cost option for families to get outside and be more active in the spring and summer with their outdoor kits. And their indoor kits are perfect for the fall and winter when the weather isn't great but you still want to stay active. You can borrow an Active PLAYces kit from select recreation centres for a week of active fun.
For more information, visit their website.
2. Get the Bikes Out
Dig the bikes out of the basement and get them cleaned and tuned up so they are ready to hit the road. Load up a backpack with essentials for the day (food, sunscreen, water, extra layers) and take the kids on a LONG bike ride through the neighbourhood. We like to stop every time we see a park… our record is 8 parks. If you're looking for a longer adventure why not do a destination bike trip? Perhaps you choose Steveston, or want to hit the bike trails on Fromme mountain? Either way, biking season is officially around the corner!
3. Brave a Suspension Bridge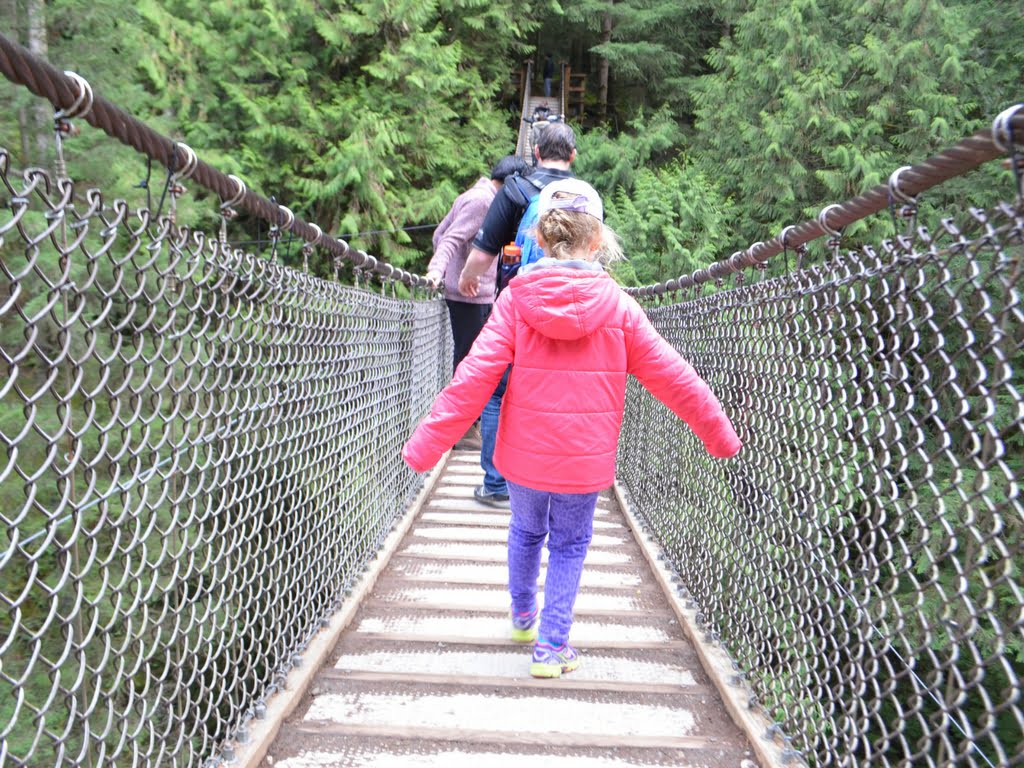 Our region is known for its topography and with that comes a variety of suspension bridges for you to explore. Lynn Canyon is a popular one for locals, offering Instagram-perfect photos, kid-friendly hiking trails around the canyon and an educational ecology centre. If you're out in the Fraser Valley, Cascade Falls in Mission is a great place to take the kids out. Bring a picnic and you've got another adventure-filled day!
4. Walk the World Famous Seawall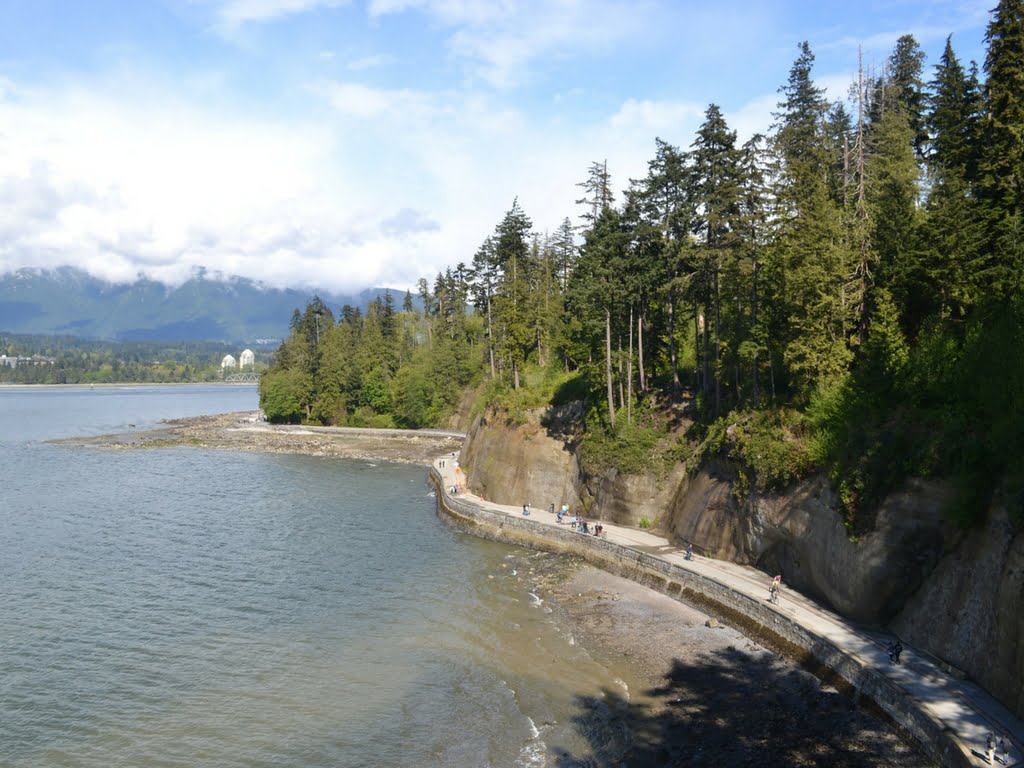 Stanley Park, at a massive 400 hectares of natural West Coast rainforest, is one of the best places to enjoy scenic views of water, mountains and sky. What a perfect place to pack up a picnic and settle in for a day of exploration. With beaches, playgrounds, hiking trails and views from every angle, you can't even take in everything Stanley Park has to offer in one visit. It's impossible not to please everyone with this picnic spot because there is something for everyone. There is a reason it is frequented by proud Vancouverites and considered to be the gem of the city. Want more of an adventure for the kids? Why not take transit? It's more cost-effective and more environmentally friendly, and kids LOVE to take the bus! (Just ask them and you'll see!).
5. Have a Campfire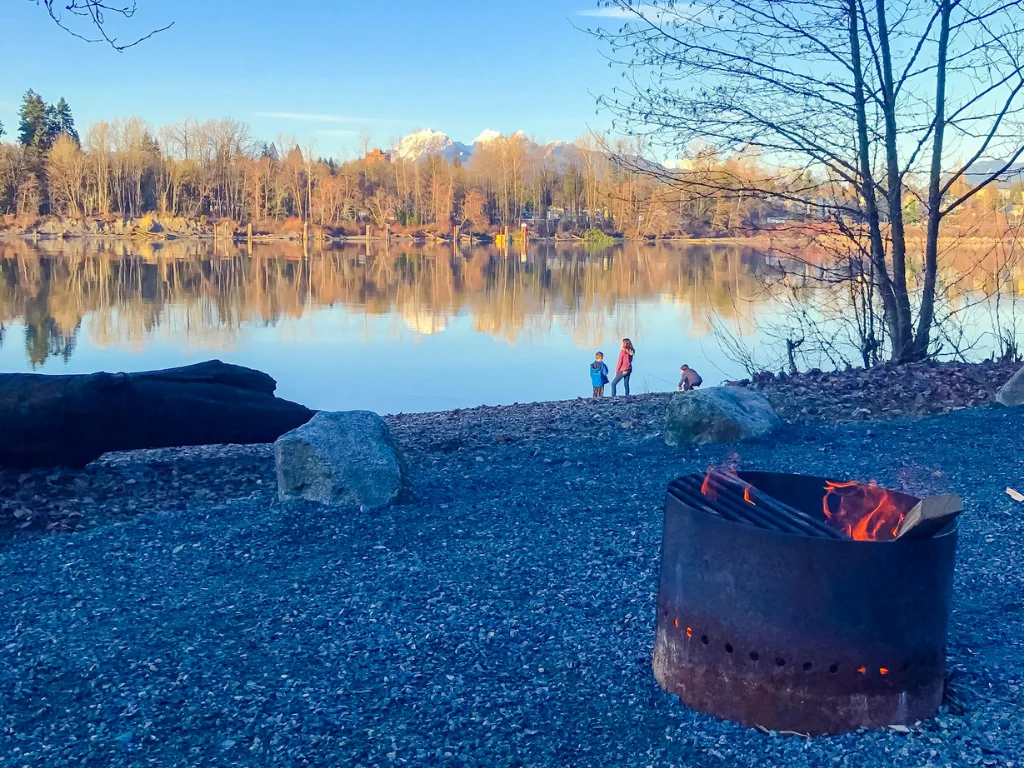 Many local parks (like Derby Reach Regional Park in Langley) have fire pits for the general public to use. So load up the camping chairs, the roasting sticks, and some firewood. Text your friends to meet you there and grab some marshmallows and hot dogs en route to the park! The kids will have a blast eating s'mores and playing as the sun goes down and the adults can enjoy some much-needed social time. Click here to learn about the best places in Vancouver to have a campfire cookout and the must-have campfire supplies to bring!
6. Step Back in Time at the Burnaby Village Museum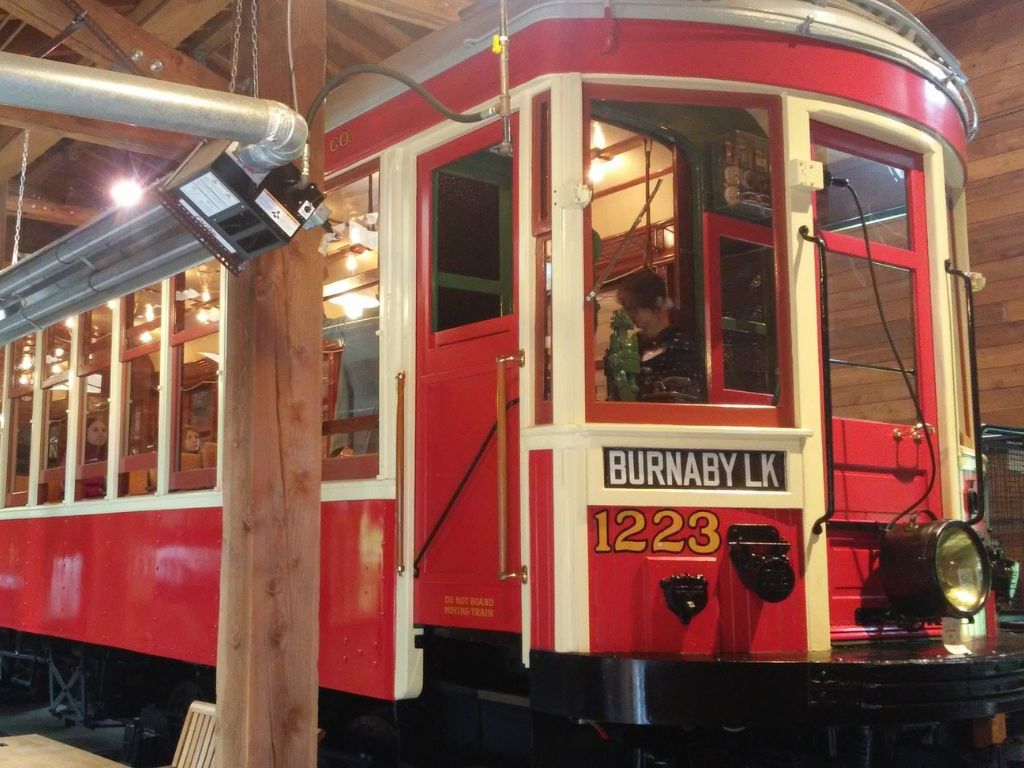 Located in Deer Lake Park, the Burnaby Village Museum takes visitors back to the 1920s and allows guests to explore what a typical tram-stop community would have looked like. Explore the post office, bank, blacksmith shop, general store and school. They've got some special programming over spring break, like learning how to make a Coast Salish seed bomb, community loom weaving, butter making, heritage games and other hands-on activities and displays. Pack lunch and head down towards the lake for a picnic and a walk!
7. Hit the Beach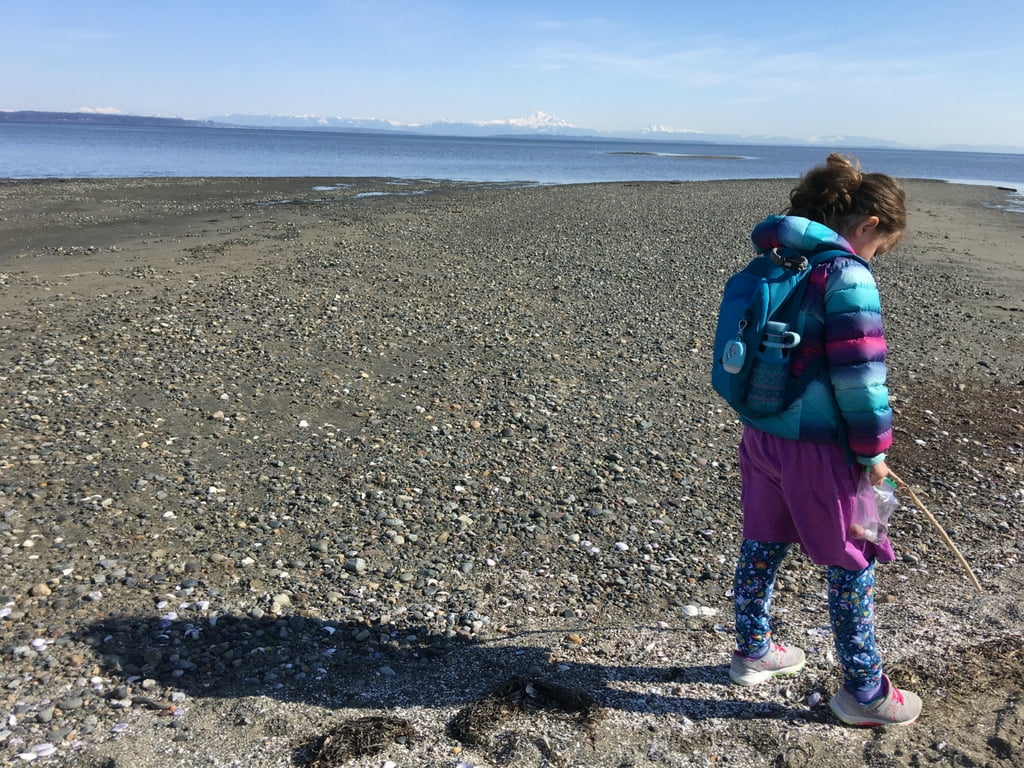 We're surrounded by beaches and yet never seem to explore them enough! Whether you head out to one of Vancouver's iconic beaches or head to White Rock or to the Fraser Valley to explore one of the riverside beaches, the feeling of having sand between your toes is closer than you think!
Another great beach location is Deep Cove in North Vancouver. It is an oasis of mountains, ocean, and wildlife. With a meandering beach covered with things to discover and explore, it's a small slice of paradise and tranquillity steps away from civilization. Treasure hunt together and teach your kids that there is so much to be found if we just slow down and look. Pack some magnifying glasses for tide pool exploration, it's fun to discover what creatures make their homes in our oceans.
Beach exploring is one of our favourite free things to do with kids on spring break!
8. Hike Your Heart Out
The number one comment I get on my account is "you're lucky you get to go hiking so much!". But this spring break it's your turn! With so many hikes to explore, spring break is the perfect time to get your legs warmed up and ready for hiking season! Looking for a great family-friendly place to start? Check out The Top 9 Family Friendly Hikes in the Fraser Valley and one of our favourites, High Knoll Trail!
9. Bird Watching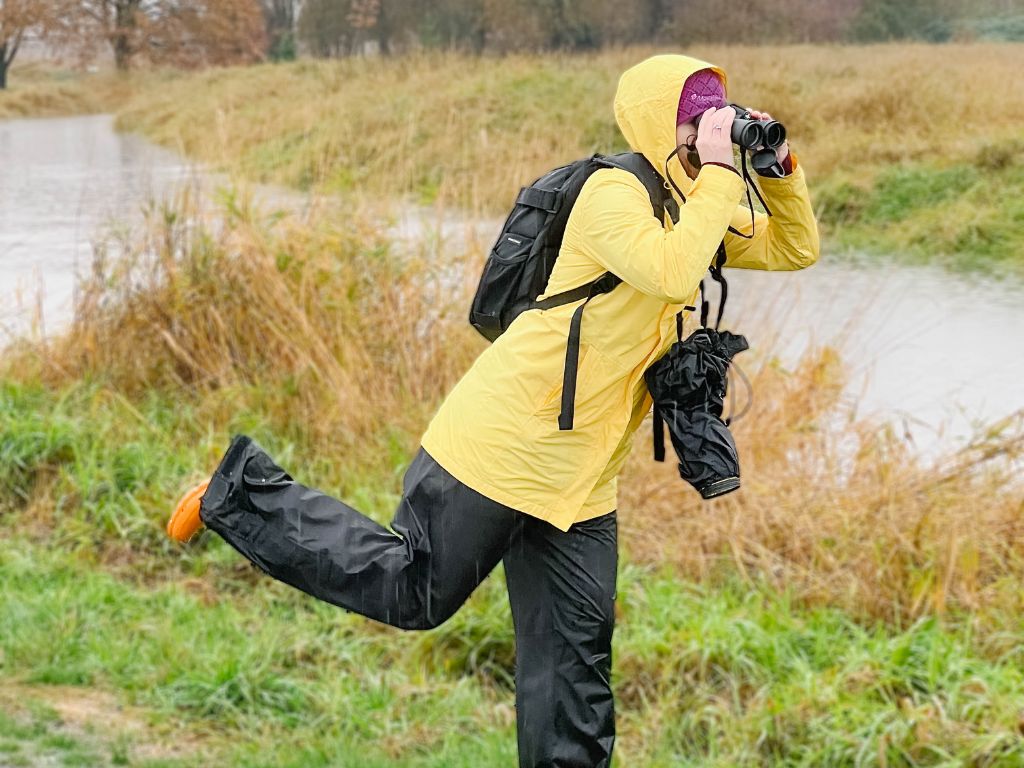 For something different that your family may not have thought of doing together before, bird watching is a fun, different and addictive hobby to get into. There are many locations that provide a wide variety of birds. Golden Ears Provincial Park is listed as a wildlife viewing site of British Columbia Wildlife Watch, the provincial wildlife viewing program. It offers fantastic birding, especially at Mike Lake, Alouette Lake, and Gold Creek.
The new BC Bird trail is a great way to head out into some beautiful regions throughout the city and spot some BC birds along the way. With their "Look up, Stay Grounded" slogan, the BC Bird Trail brings you customized itineraries through South Fraser and the Fraser Valley that will bring you up close and personal with some of the region's most beautiful birds. Check out their website for more details.
What a fun way to get out with each other and not only enjoy the outdoors and everything it has to offer, but also use it as an educational tool to teach all ages of kids about our impressive local bird life.
Mom Tip: Pack snacks, but don't share them with our birdie friends! Also, download the Merlin app so you can learn more about the birds that you're hearing and track your bird finds on your adventures!
10. Granville Island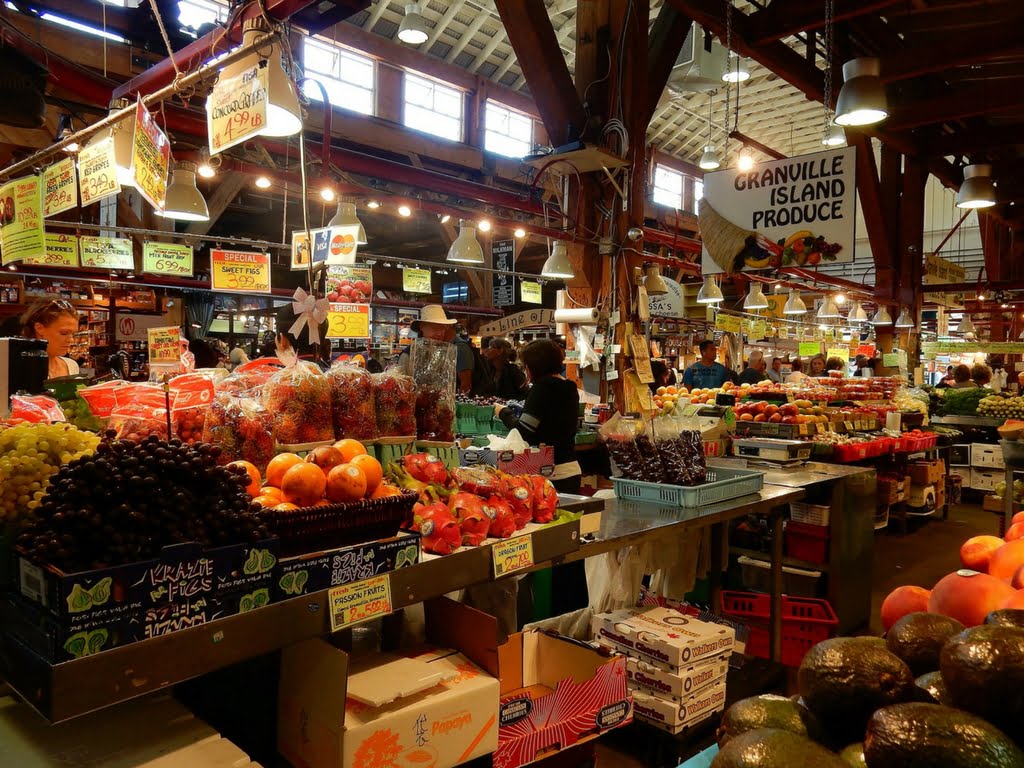 One of my favourite places to be. From the colours of the marketplace to the smells of fresh fruits and baked goods, the live entertainment, and the view of the ocean, Granville Island truly is the place to be for a day out full of fun and surprises. Grassy areas for picnics and playgrounds for the littles to run off steam make it a destination that you will keep coming back to.
11. Day Trip to Squamish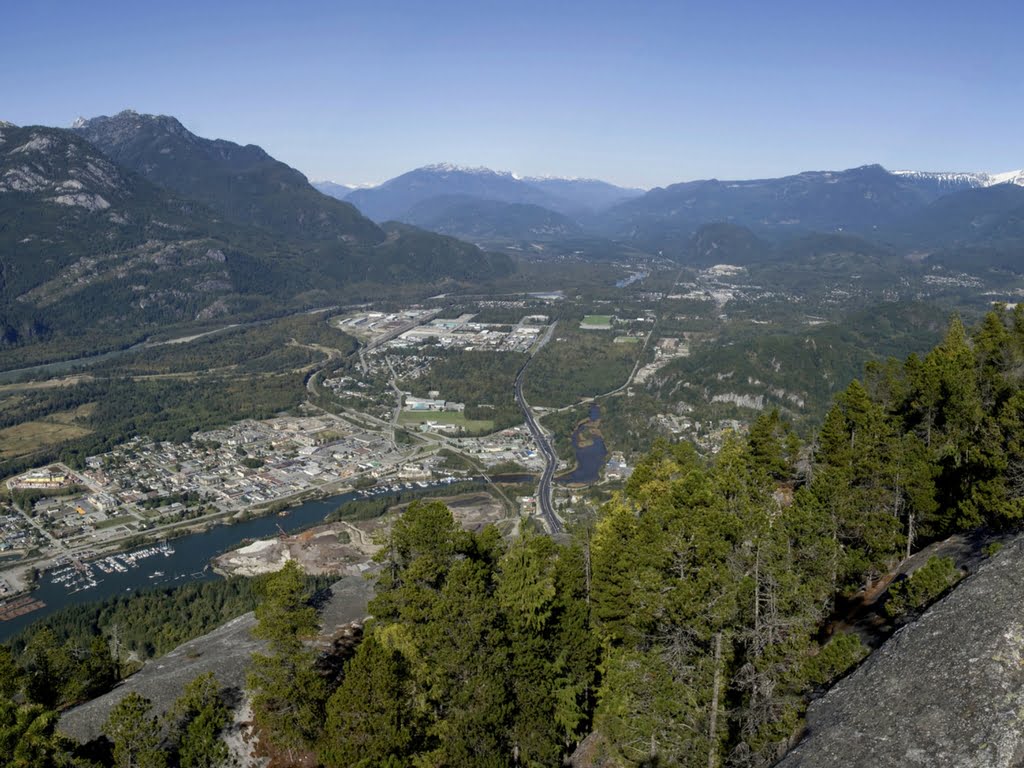 Only a 54-minute drive from Vancouver, Squamish has a laundry list of attractions that make it a popular spot for local outdoor enthusiasts. Hike to the summit of The Chief, the world's second-largest granite monolith, and enjoy the spectacular views. Picnic at Shannon Falls, one of British Columbia's tallest waterfalls, and end the day taking in a sunset on the beach.
12. Redwood Park Fairy Forest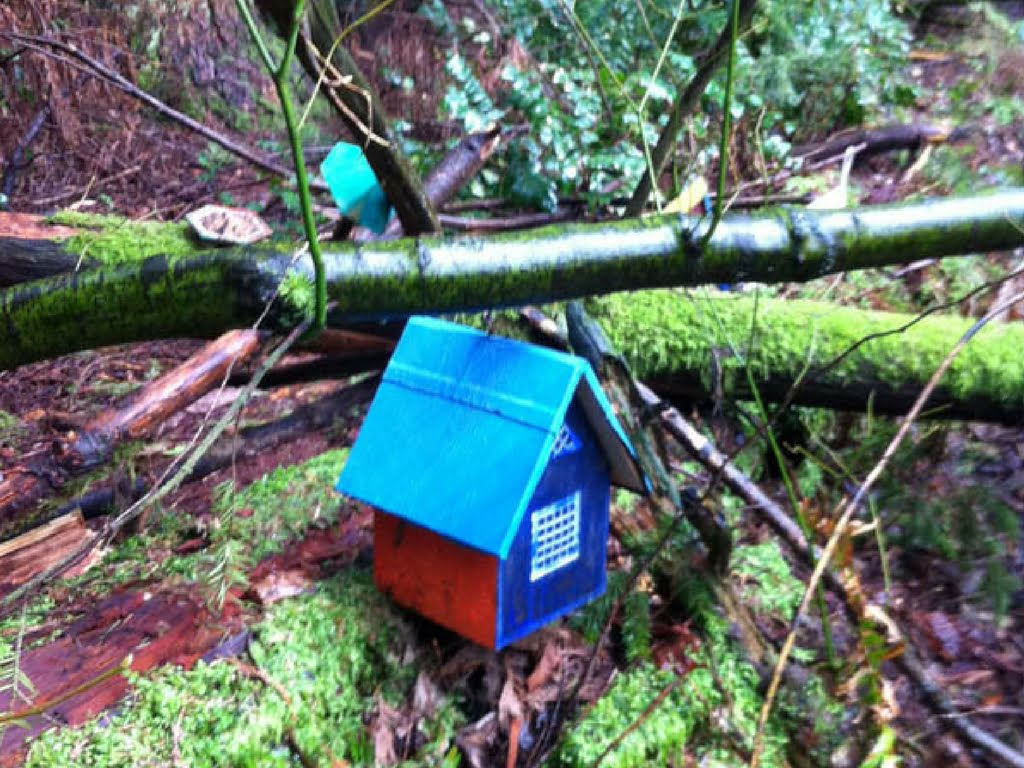 For something completely different that will put some magic into everyone's spring break, Redwood Park in South Surrey is a must-see. Stretching across 80 acres of forest, the green, rolling, grassy picnic areas, an amazing playground and a hidden 'fairy forest' complete with fairy houses and fairy doors in the trees, Redwood Park makes for an amazing family experience.
13. Explore a Different Park/Playground Every Day!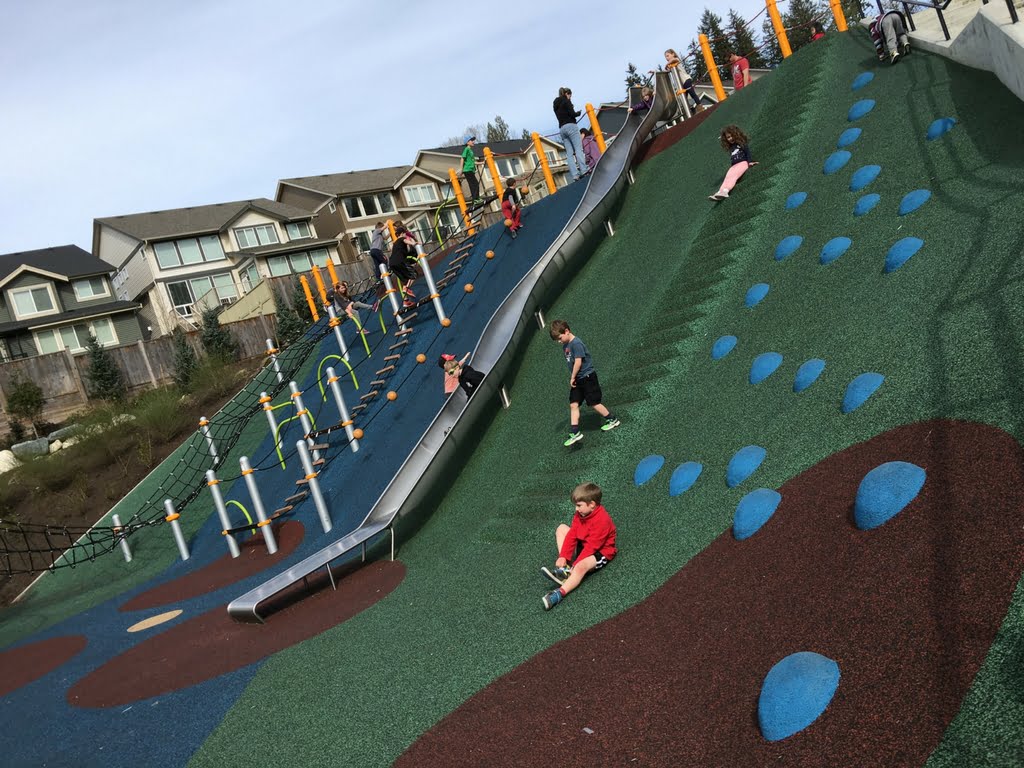 One of our favourite free things to do with kids in spring break is to pick a city, research what the best parks are there, pack up some sandwiches and water bottles and just drive. We love exploring our nearby neighbourhoods, seeing what the other playgrounds in nearby cities have to offer and just enjoying the change of scenery. A couple of our favourite ones we came across last summer were Queenston Park – the climbing playground set into a hill in Coquitlam – and Hazelgrove Park in Surrey with the fun Parkour section.
Have we given you Enough Free things to do with kids on spring break in Vancouver Yet? Here's More:
14. Plan a Picnic
Let the kids be in charge and have them plan a picnic. I'm 100% serious… give them free rein and see what they come up with. Not only will it be entertaining, but potentially educational to see if they make healthy choices, or choose to spoil the family with treats. Either one is a win if Mom and Dad get a break from preparing a meal! Head out to a local park, bring your baseball gloves, frisbees, and soccer balls and get ready for a family-filled afternoon of fun!
15. Go and Visit that Friend!
How many times have you said, "We really need to get together" and yet never make time for it to happen? Whether it's someone who lives close, or you need to make a bit of a spontaneous road trip, going to visit friends is one of the most cost-effective and fun ways to explore an area. Let your friend guide you on local hikes, beaches, and points of interest to explore. So send that Facebook message and start planning!
This is another one of our favourite free things to do with kids on spring break!
16. Explore and Enchanted Forest
Aldergrove Regional Park invites you on a one-hour walk to explore The Enchanted Forest! On Thursday, March 23rd from 11 am to 2 pm you'll find out how trees talk to one another and look for forest spirits and rock trolls. You're invited to dress in costume and bring food to roast over a campfire. Meet at Blacktail Picnic Shelter by the main park entrance on 8th avenue. To learn more visit their website.
17. Play Ball!
Gather some families in your neighbourhood, dust off the mitts and head down to a local sports field or school grounds and play a good old-fashioned game of baseball. Pack some snacks and a speaker for some tunes and then end off the day with a potluck BBQ in someone's backyard. A great springtime activity for all ages!
18. Go on a Night Quest
Metro Vancouver Parks and The Pacific Spirit Park Society invite you to bring your flashlights or lanterns and head out to Pacific Spirit Park. This magical experience will have you learning and exploring the friendly forest creatures who come out at dusk and during the evening. There are two nights to choose from (March 17 & 18) and advance registration is required. For more information & to register, visit their website.
19. Dig Out the Gift Cards
I don't know about you, but I have a little stash of gift cards that I save for "someday". However, this spring break I'll be busting them out and spoiling my kids with a few dinners out after a day of outdoor adventures. I'm also going to use some of the toy store ones to purchase some new outdoor gear before we head out on a park picnic afternoon. My favourite thing to do is a bit of "Spring Cleaning" around the house and then reward the kids with a surprise trip to the store.
20. Become a Wild Animal Survivor
Now is your chance to act like an animal! Become a beaver or a coyote and then use your animal senses to make your way through a variety of challenges. Do you think you could survive the wild? Head to Burnaby Lake Regional Park on March 15th from 10 am-2 pm to find out! For more information, visit their website.
Well there you have it, there are more free things to do with kids this spring break than you could possibly fit in the time off. With so many amazing experiences waiting to be had, and so many memories sure to be made, what are you waiting for? Get out there with your families and make this spring break the best one yet!
---
Need some more suggestions of what to see and do this Spring Break? Check out these blogs for ideas!