The story I am most compelled to write is also the one that I'm having the most challenge with. The destination was PEI and as soon as I arrived I quickly realized that I actually knew very little about Canada's smallest province. Sure, I knew Charlottetown was the capital and that they were known for growing potatoes. Oh, and that the people are nice, really nice. But my ignorance as to how amazing this little province was really took me off guard. However, after being on the ground for a few hours I quickly fell in love and realized that this was a place our family would never forget.
PEI is Canada's smallest province, located in the middle of the eastern Maritimes. At only 5,300 square kilometers, this little province packs a punch and is the perfect place for a summer family vacation. With beaches, adventure centers, parks, and historic sites galore, families will quickly run out of time before they run out of things to do on this "little" island.
Here's some of the amazing places we explored:
The Landscape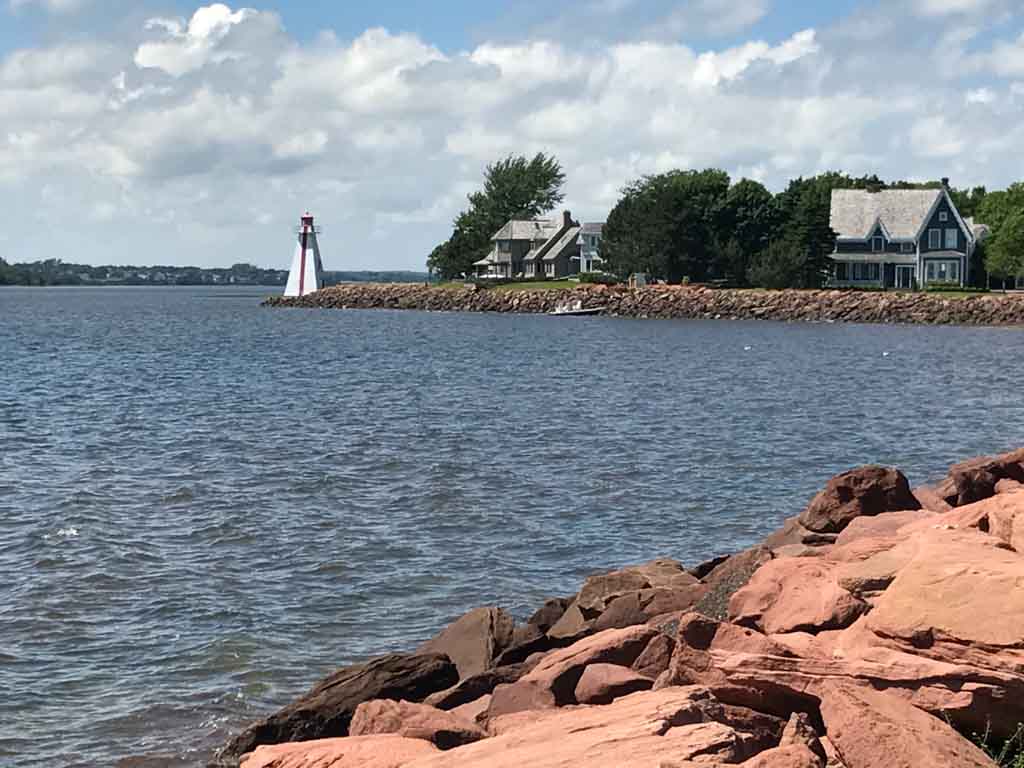 Rugged red coastlines that match up with white sandy beaches, potato farms as far as the eye can see, quaint little fishing villages lined with mom and pop style restaurants… welcome to PEI.
Beaches!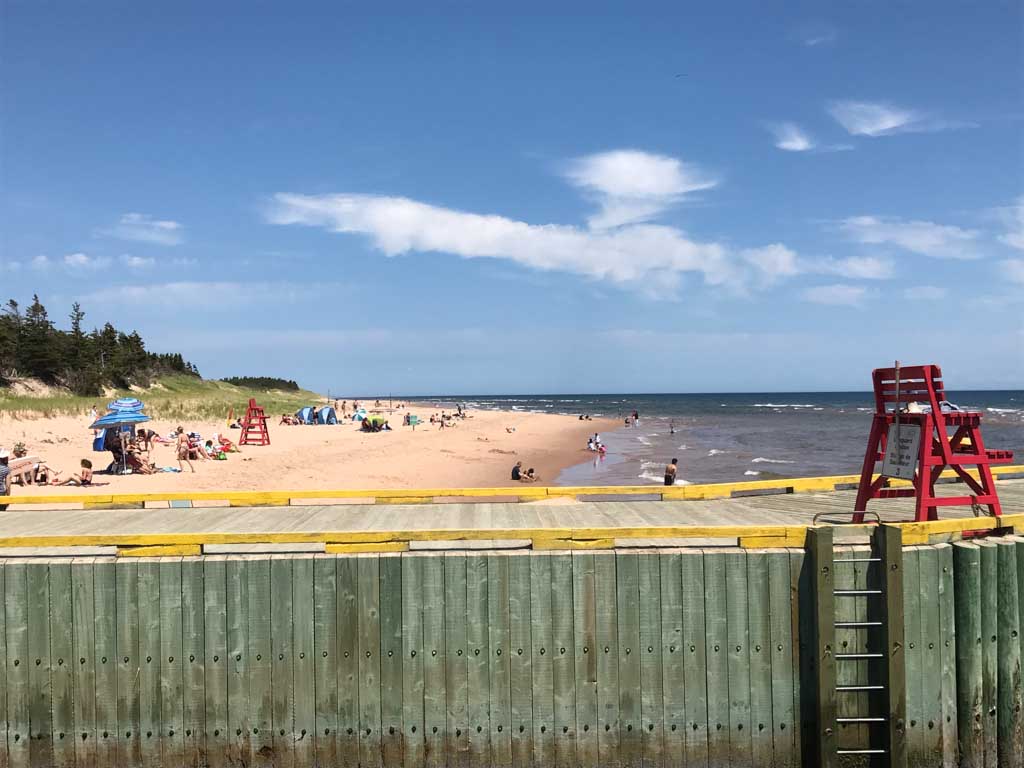 With over 50 beaches on the east side alone, PEI is truly a mecca for those looking to spend time playing in the sand. Vacationers will enjoy red sandy beaches that go on for miles and miles, leaving you to often wonder if you're the only one there! Perhaps you'll take a road trip and head off to Canada's Best Beach – Basin Head Beach. Give yourself lots of time and bring your beach gear, you'll need it in PEI!
Shop Local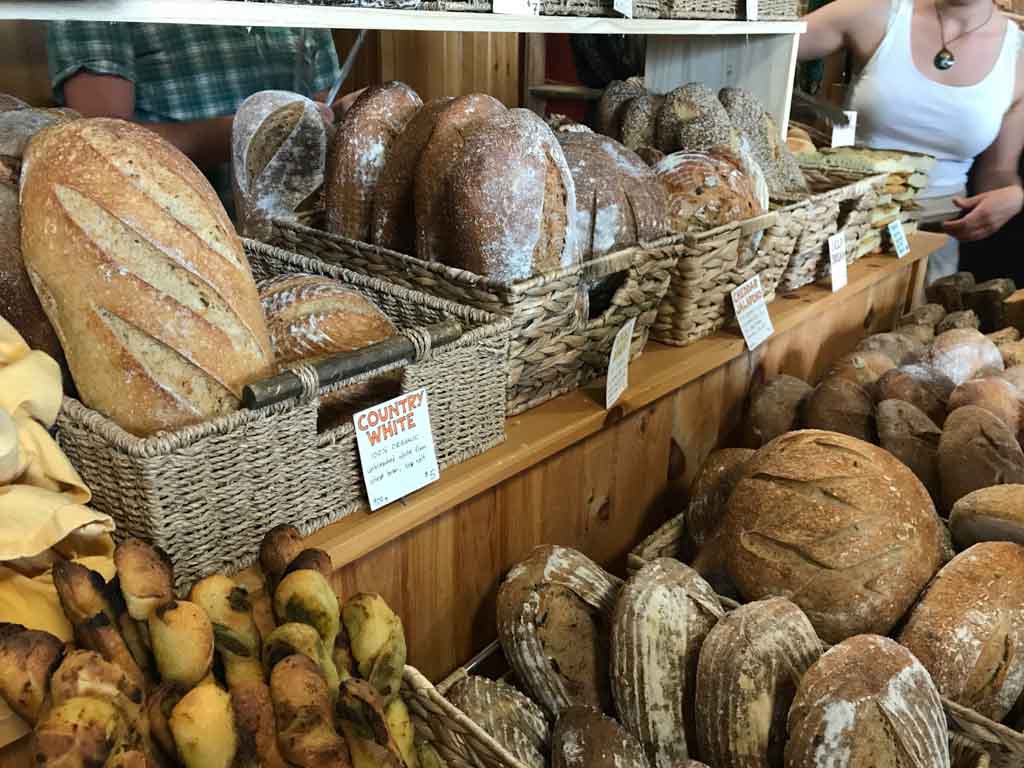 The shop local movement is alive and well in PEI. This was easily demonstrated at the opening of the Charlottetown Farmer's Market, where their parking lot was almost full within minutes of the market opening! It was fun to roam the aisles and check out all the local fruits and vegetables, the meat market, and artisans showcasing their work.
Sand Dunes
The sand dunes are an integral part of PEI's Eco system, and are found on many beaches around the province. PEI National Park is a protected area that allows guests to walk through the dunes (some 20 meters high!) and learn about the flora and fauna that habitat this special area. Learn more about what to expect in PEI National Park here.
East Coast Charm
The streets are lined with magnificent houses that each are sure to have a story to tell. At some points throughout our travels we felt as though we were stepping back in time, while other times you could quickly see modern conveniences around the corner. I loved how the goal was to maintain the east coast spirit and even the "newer" shops shared donned the decor and feel of the traditional east coast.
History
Driving down the country roads you're surrounded by hundreds of years of history. From Queen Anne style houses, to 100+ year old churches, it's clear that history is alive and well and an integral part of the PEI culture.
Hands On Historic Sites
Whether you're touring a lighthouse or stopping at one of the many interactive displays, PEI is proud of its history and its evolution, and takes a lot of pride in showcasing it to visitors. As a mom I loved that the staff were so welcoming and that the displays were so interactive for children. "Is that what boats looked like when you were young?" my kids asked… nothing like learning and laughing together as a family!
Cavendish Is The Perfect Base Camp!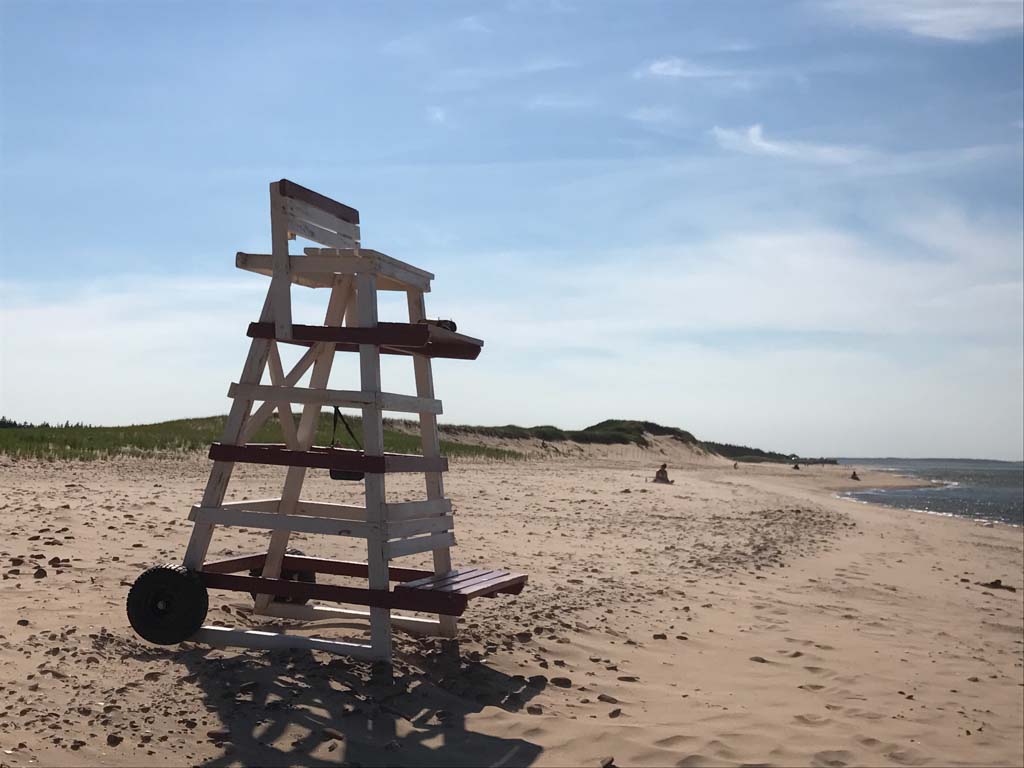 PEI is an idyllic backdrop for a family vacation. Cavendish is a great place to use as "base camp" offering access to PEI National Park and a variety of amenities that are close by. Whether you are looking to hit the water slides, amusement parks, go cart track, or one of the other MANY family attractions, give yourself a lot of time and be ready to have a lot of fun!
Anchors Away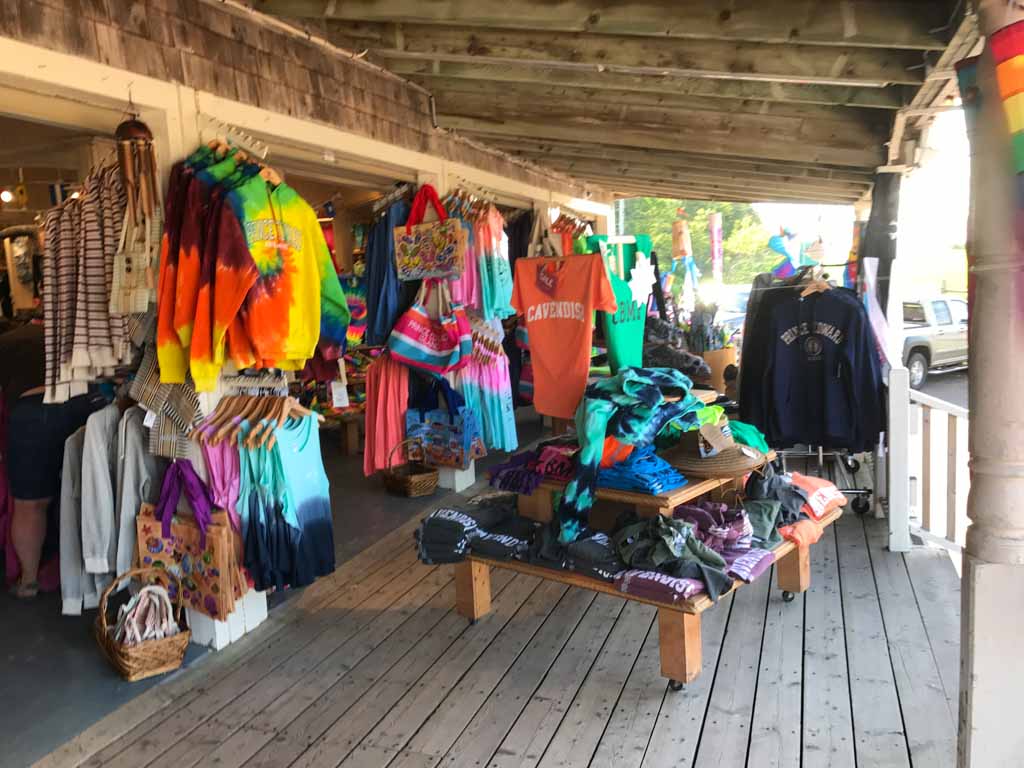 If you're looking for some retail therapy there's lots to be had in Cavendish and Charlottetown. I was literally in heaven as everything in PEI had an anchor in or on it… I'm surprised I didn't buy the whole store! (Good thing our bags were already full!)
Eat Locally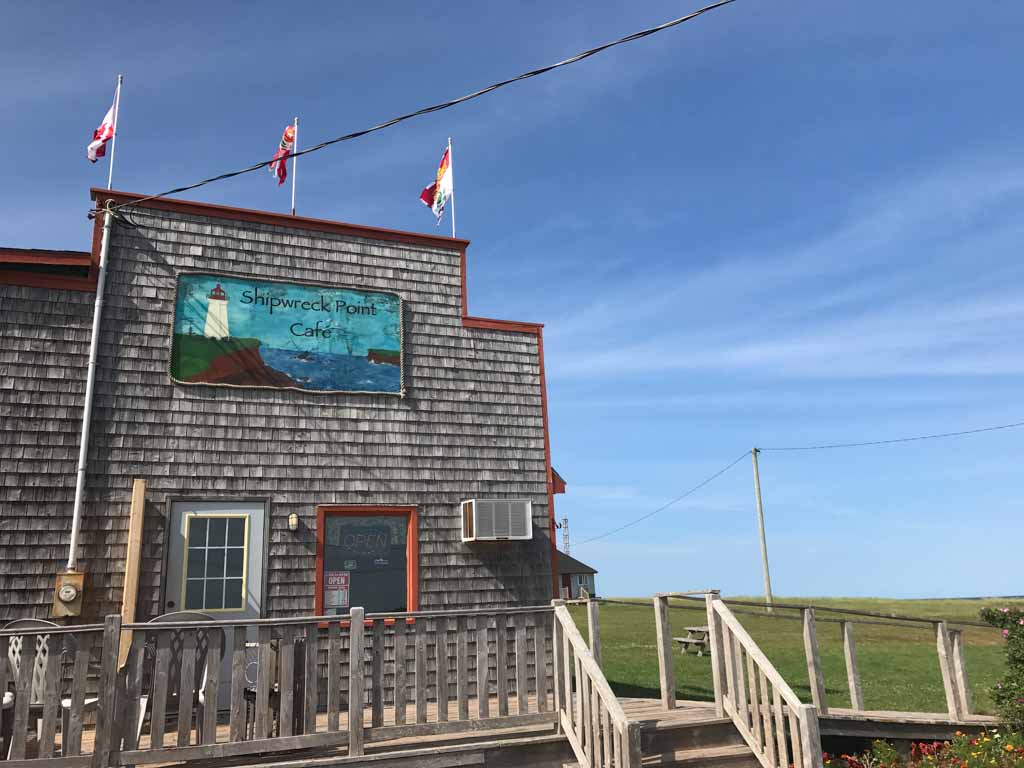 If you can, find a small restaurant in a little town and enjoy the fresh off the boat food. In PEI they take their food seriously, everything from where it's sourced to how it's presented is carefully considered. I've never had so many amazing dining experiences at so many unexpected places.
Cool Off at Cows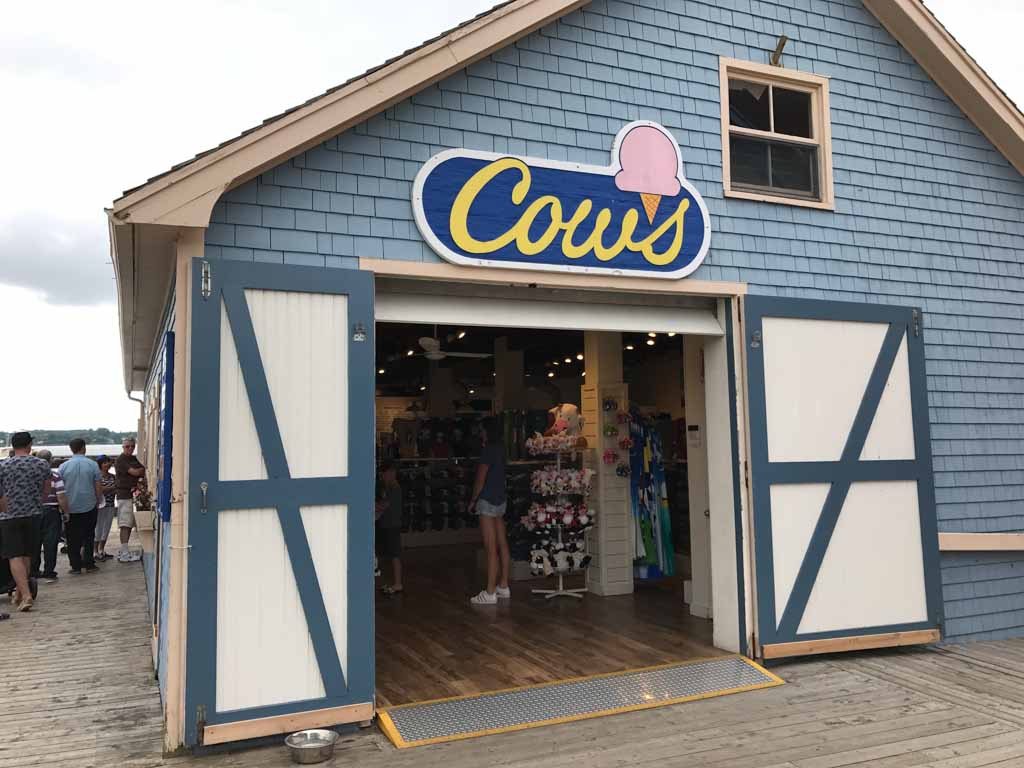 A trip to PEI wouldn't be complete without a trip to Cow's Ice Cream… the birthplace of the company. Ice cream for breakfast? Why not? You're on vacation! (And we can assure you, you won't be alone).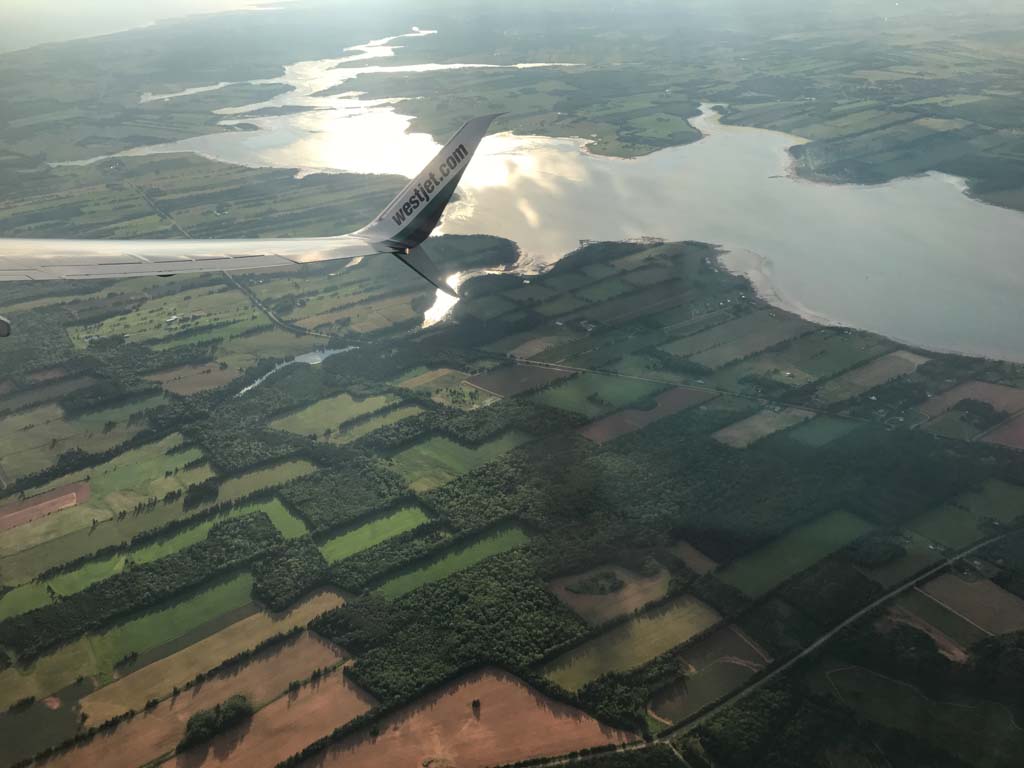 Whatever reason brings you to PEI, you can be assured that you will leave with more experiences than you expected. With article titles like,"The Best Family Vacation Place in Canada", "Canada's Undiscovered Treasure" and "Why Every Family Needs to Visit PEI" swimming around my head, they all seem to be equally fitting as they are ways to depict how truly amazing PEI is. So what is it that made my heart skip a beat and fall in love with this place? I guess you'll just have to go and discover it for yourself!  If you're like us, you'll most likely be at the airport throwing around dates of when you can come back next.
If you go:
If you're going with your family, base yourself out of the North – anything close to PEI National Park is great. The majority of the family attractions are based out of Cavendish.

Plan for good weather – Try to capitalize on the nice weather to get the most out of your stay. And don't worry, if the forecast is bad, wait 20 minutes, I couldn't believe how quickly the weather changed!

Give yourself more time than you think you'll need. I thought 4 days was plenty, however we could have doubled our time and still not seen enough!
Is this a sponsored post?: Yes, however my opinions and reviews are my own.
Read more about our East Coast Adventures here:
Cape Spear National Historic Site
Signal Hill National Historic Site
How to Explore St. John's in One Day
Hunting for Icebergs in Newfoundland
Terra Nova National Park
Gros Morne National Park
All Aboard – Gros Morne Boat Tour! Music, Memories and More!
Butterflies, Bugs and Bees – Hands on Experiences at Newfoundland Insectarium
The Fortress of Louisbourg
Silver Dart Lodge
Cape Breton Highlands National Park
PEI National Park
Stepping Back to Simpler Times at Shaw's Hotel
Learning the Lobster Trade with Top Notch Charters
East Coast Road Trip Summary