Every once in awhile you experience an excursion so special that your 8 year old takes over your blog so that she can tell the world all about her experience with Top Notch Charters in PEI.
Our adventure was one of those times. This Eco lobster fishing tour was truly one of the most family-friendly excursions we've ever done, and my kids are still raving about it and sharing all of the things they have learned, long after our return!
Top Notch Fishing Charters is a real fishing boat based out of the Charlottetown harbour. During the months of May and June the boat will be working 6 days a week, fishing for lobster and making up 70% of their annual income in just 8 weeks. In order to extend the use of their boat and their work they offer eco-tours in July and August, and then tuna fishing in September. We were fortunate enough to meet Captain Mark and his first mate Cody who took us out for a morning of pulling traps and getting hands on with PEI's locals! Check out my daughter's highlights from our trip (after all, she's Top Notch's biggest fan!).
Everyone is "like" so nice!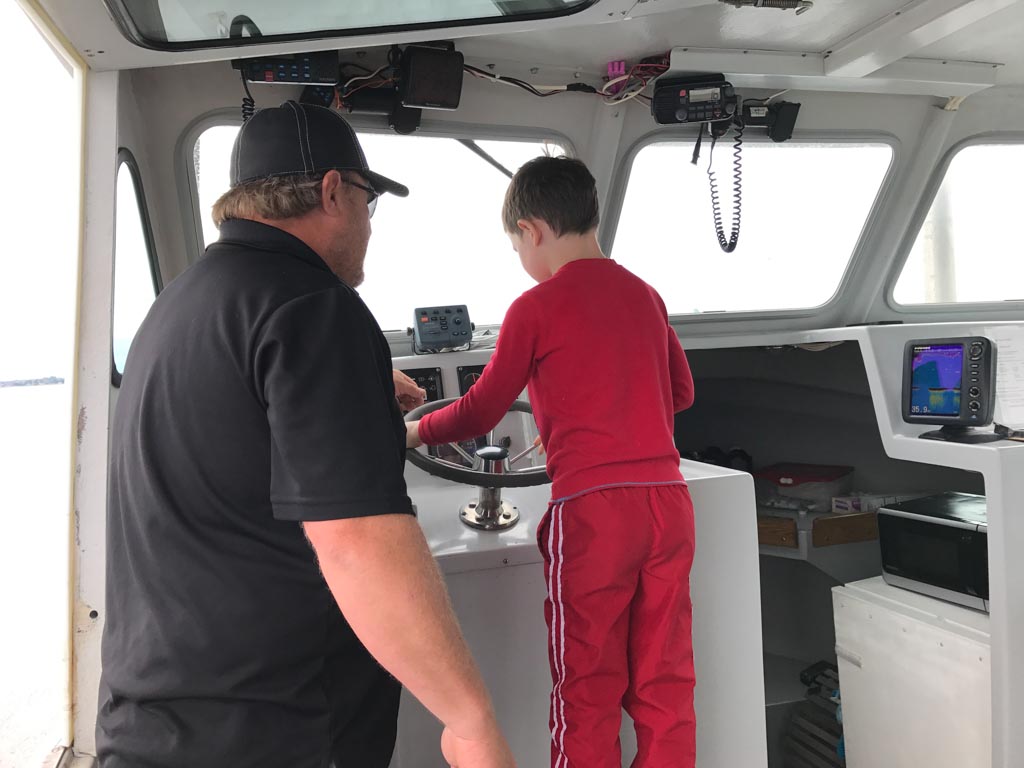 "Captain Mark was so nice, like the nicest Captain ever. He let us walk around on the boat and had lots of things for us to touch, see, and do. He even let us DRIVE the boat!"
Did You Know???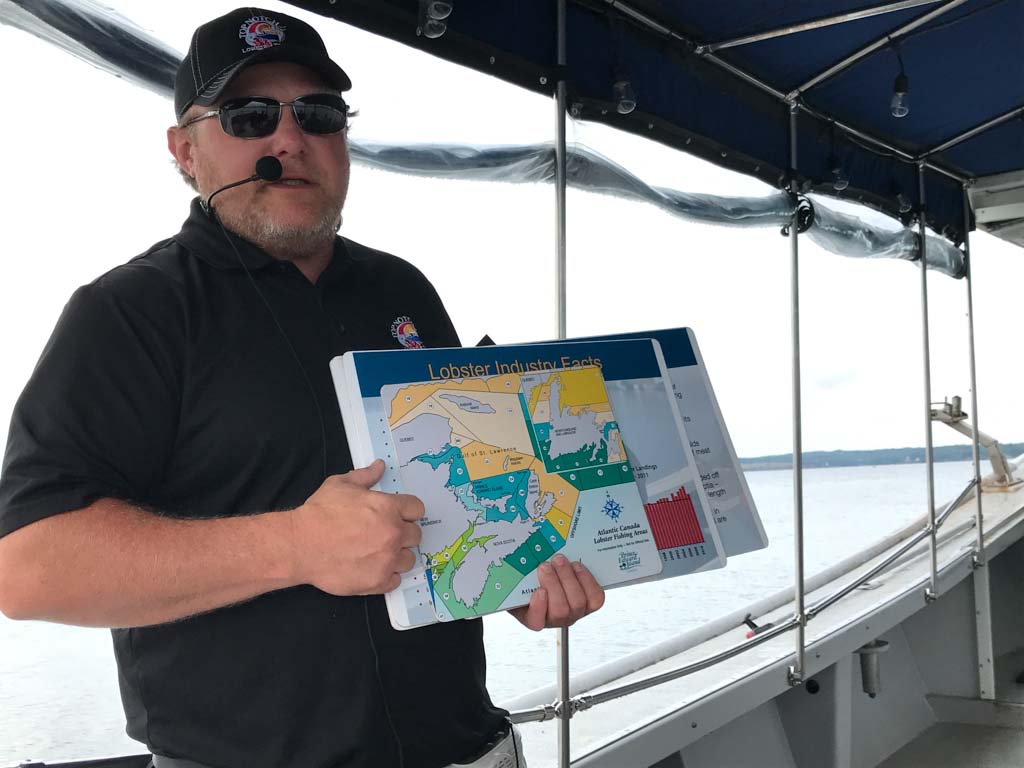 "Captain Mark taught us so many things! Did you know that…
Lobsters have two different claws, a scissor claw and a crusher claw. If you look closely you'll see they are both designed differently and have different functions!

If a crab gets caught by a predator it can drop its claw and escape! They will regrow that claw over time!

Lobsters lose their shells as they grow and make new shells… and they eat their old shells… eugh!"
Can I hold the lobster?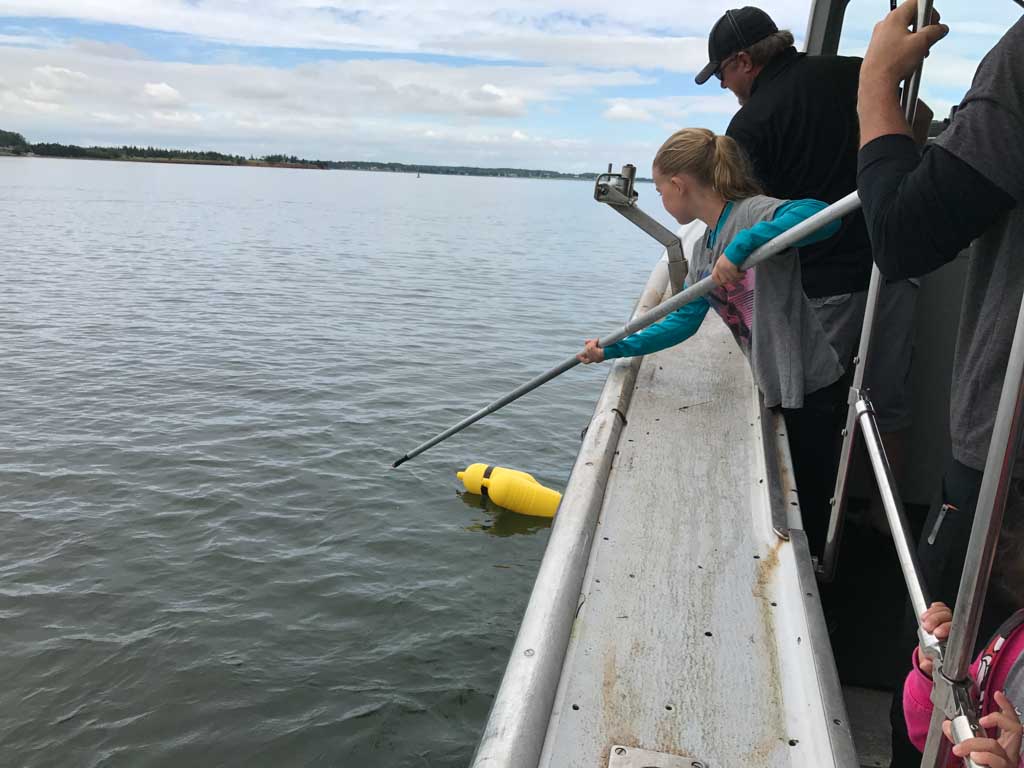 "Mom, make sure you get a picture of me holding the lobster, driving the boat, pulling up the trap" (I had my camera out for the whole trip as there were so many things for the kids to do that had to be captured)
Special Surprise
"I wonder what the special surprise is that Captain Mark hid for us in the next trap?" The kids were eager and making guesses. A starfish? A flounder? Another lobster? Nope… it was a huge black lobster! Mark had never seen a black lobster before and his parents had caught this one only a few weeks ago.
The Lobster We'll Never Forget!
"Larry was a nine pound lobster that weighed over 9 pounds. His crusher claw was bigger than my Mom's hands".
What was the best part about your trip?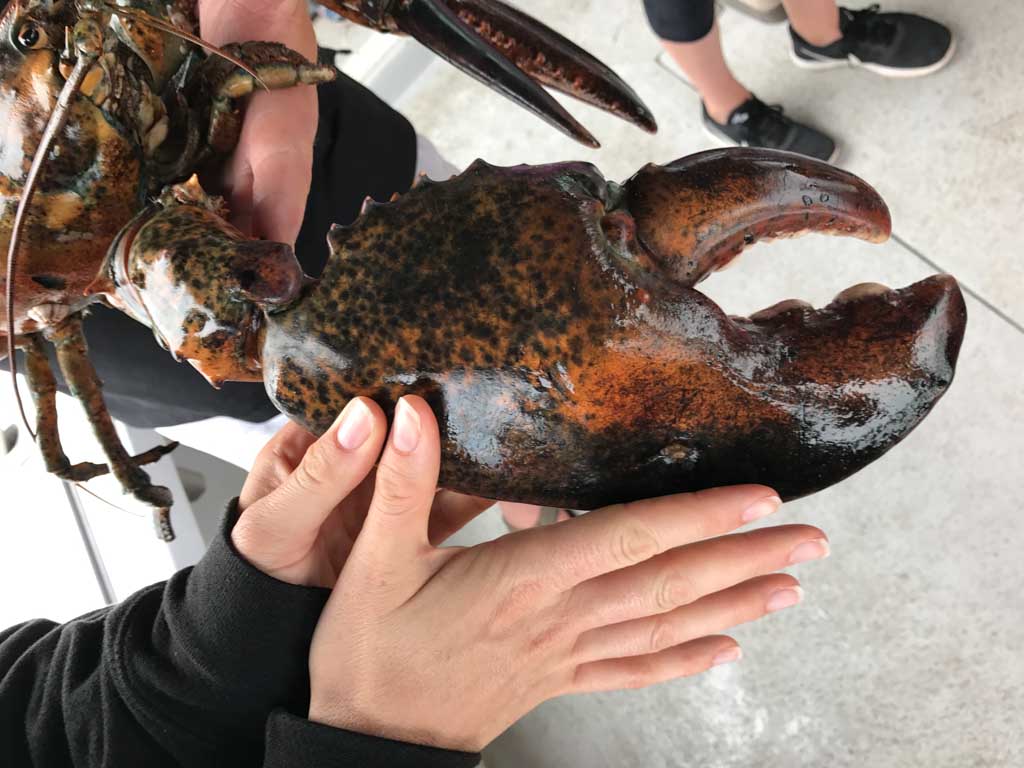 When we're asked what was the best part about our 16 day trip across the Maritimes the kids consistently recall this experience, telling everyone about meeting Larry and how his crusher claw could break a toddler's arm!
Thank You!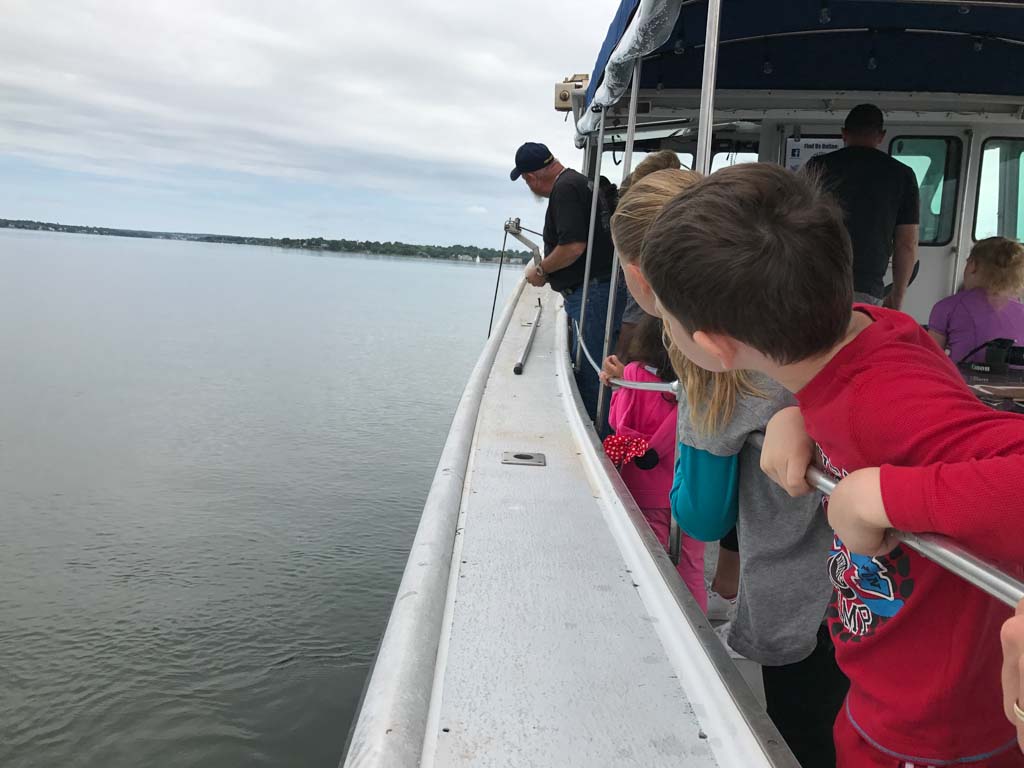 A special thank you to Top Notch Charters for what was truly an incredible, hands on, family friendly Eco tour! We certainly will never forget the day we met Larry!
If you go:
Dress for the weather, layers are always good!

Be prepared to be hands on. Parents, lead by example and showcase kindness and interest in holding the sea creatures!

Bring a snack or money for some on board treats.

Book lunch or dinner on the boat… featuring fresh lobster!

Is this a sponsored post?: Yes, our experience with Top Notch Charters was sponsored. However, we take the responsibility of shared posts VERY seriously and only work with partners we can wholeheartedly recommend and services we would purchase ourselves.
Read more about our East Coast Adventures here:
Cape Spear National Historic Site
Signal Hill National Historic Site
How to Explore St. John's in One Day
Hunting for Icebergs in Newfoundland
Terra Nova National Park
Gros Morne National Park
All Aboard – Gros Morne Boat Tour! Music, Memories and More!
Butterflies, Bugs and Bees – Hands on Experiences at Newfoundland Insectarium
The Fortress of Louisbourg
Silver Dart Lodge
Cape Breton Highlands National Park
PEI National Park
Stepping Back to Simpler Times at Shaw's Hotel
What Brings You to PEI May Not Be What Keeps You There…
East Coast Road Trip Summary