My daughter crawled into her Daddy's arms and asked to be taken out of the exhibit right away. "There are too many butterflies," she said, and to our amazement was actually overwhelmed by the experience and needed to leave!
We had arrived at the butterfly exhibit at the Newfoundland Insectarium. This museum is located half an hour outside of the entrance to Gros Morne National Park and is the perfect stop for individuals and families looking for a unique experience. Upon arrival you'll be greeted by one of the staff members, if not Lloyd, the owner himself, may be there to give you an orientation. You'll meet the museum's newest butterflies, still damp from exiting their cocoon and hanging out drying their wings. From there you'll take part in a self guided tour through a variety of exhibits, including hands on interactions with beautiful bugs, a face to face meeting with a queen bee, and a library of mounted insects from all over the world.
Here's what you can expect on your visit to the Newfoundland Insectarium!
The Butterfly Garden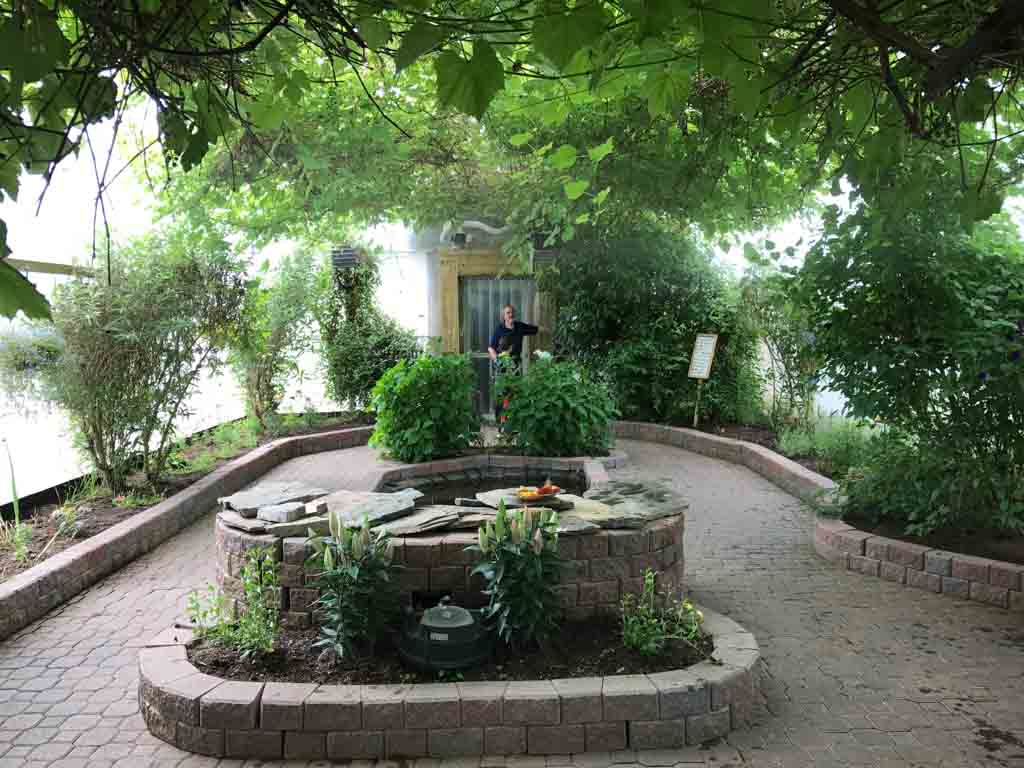 The butterfly garden is full of beautiful butterflies… but there is one important rule you must learn before you enter… WATCH YOUR STEP! There are hundreds of species inside the solarium and you have to be sure to watch where you're going so that you don't accidentally step on one!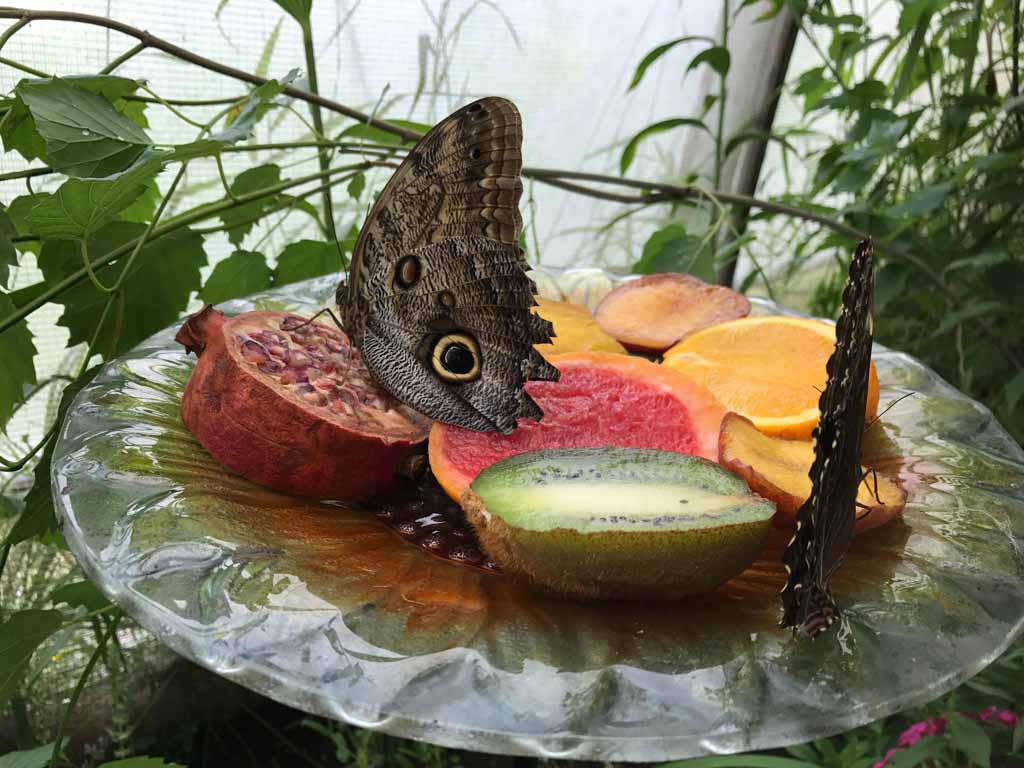 However, stand still and watch closely and you'll probably be rewarded with a butterfly coming over to you to say hello and land on your hand, shirt, or hat! Or check out one of their feeding grounds to watch them snack on lunch before they fly off again!
Explore a Barn Like No Other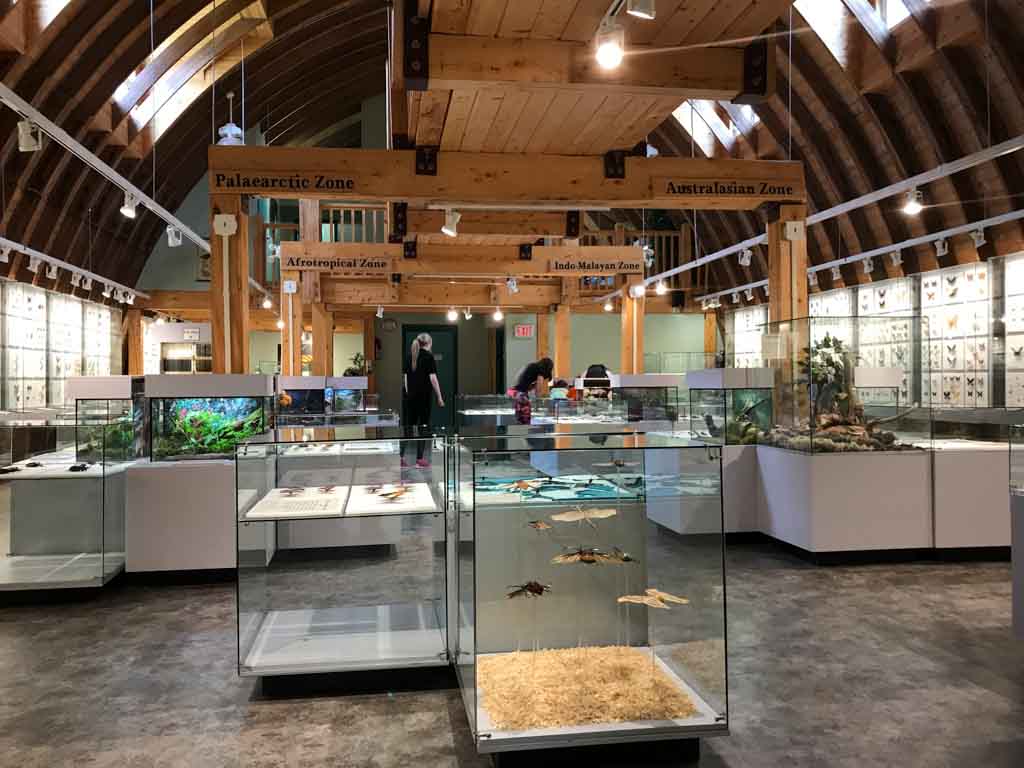 Head upstairs to level two and you'll find yourself in a transformed barn that hosts thousands of species of insects. (However, I learned that this was only 10% of the owners overall collection!)
Go on a Trip Around the World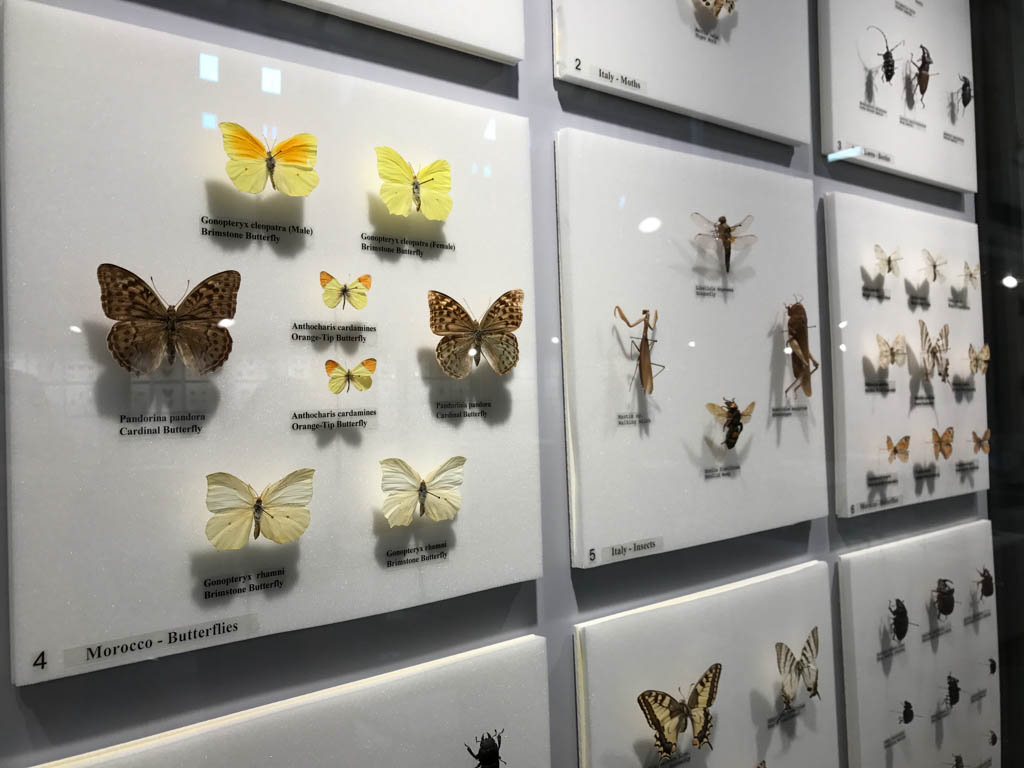 The museum is organized by geographic region, allowing you to see bugs from all around the world without having to travel there! Whether you're checking out beautiful butterflies from Morocco, or checking out the ginormous beetles that are bigger than your hands, the collection that is on display is interesting and engaging for all visitors.
Meet the Queen Bee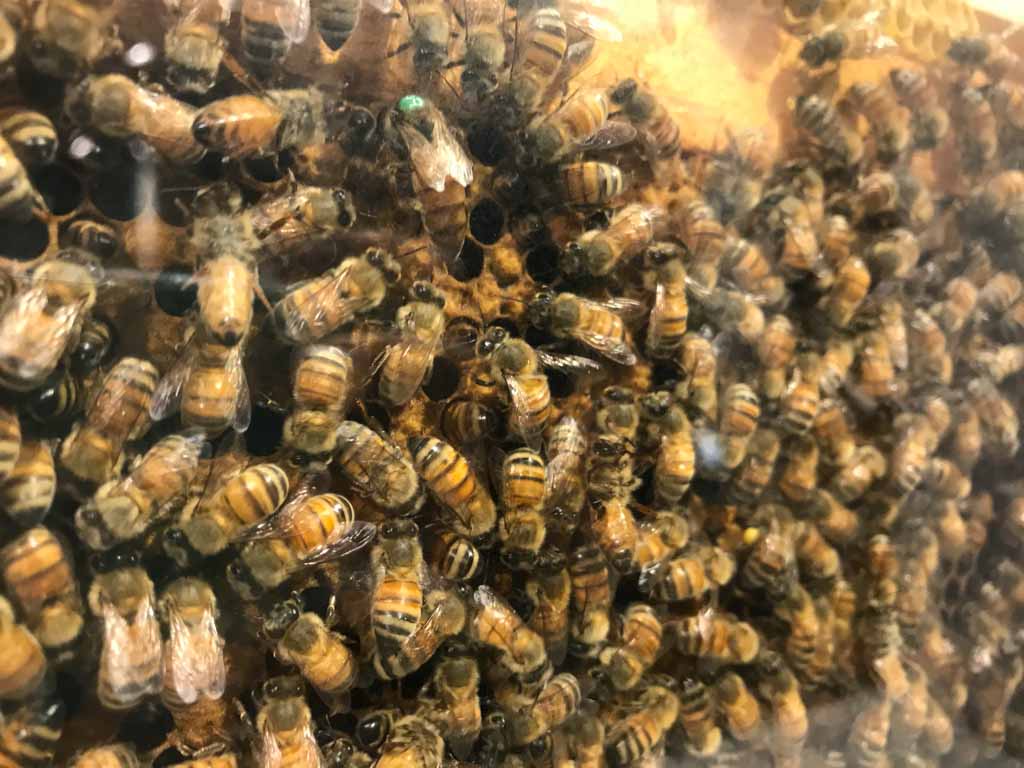 Can you see which one of these doesn't look like the others? The Queen was on duty and had the hive buzzing the whole time. The best part about this display was the design. It allowed guests to watch the bees as they left the hive, with their legs bare, only to see incoming bees coming back to the hive with pollen filled legs! I've never seen anything like it before!
Play with a Praying Mantis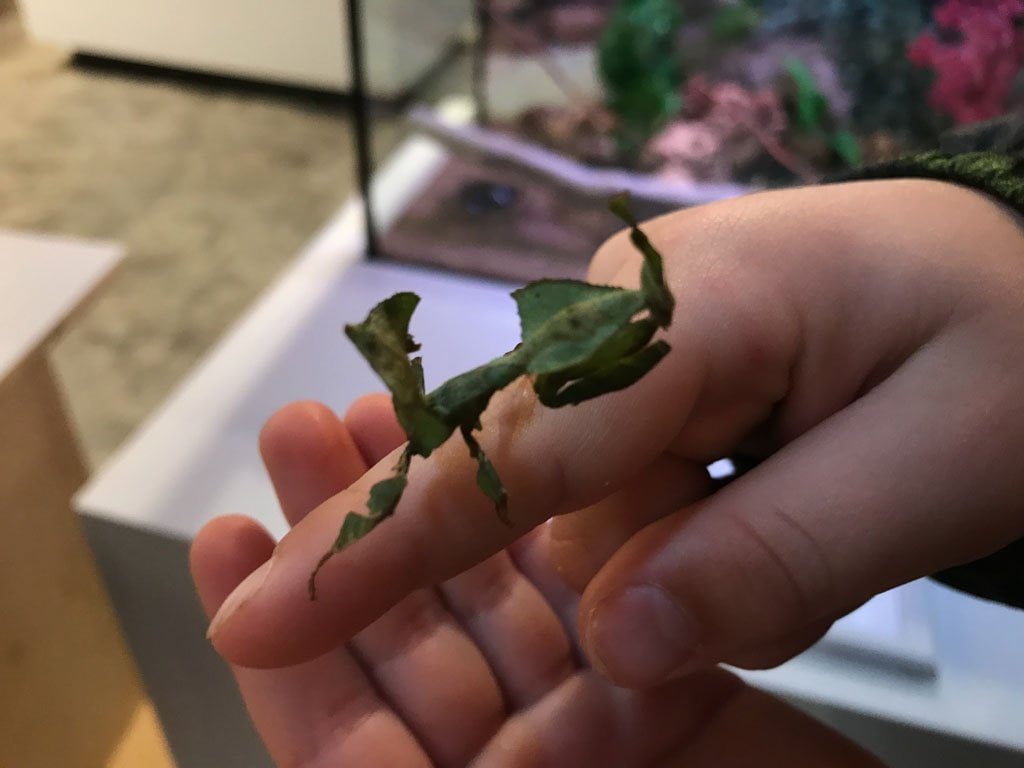 These "leaf men" were open to being held (gently) which allowed us to watch their movements very carefully. When they walked they moved as if they were a leaf blowing in the wind, a good way to disguise themselves from predators! Did you know that these cute insects are as smart as a cat, and can remember faces and features? They were super cute to hold and we all took turns meeting this little fellow!
Hands on Exhibits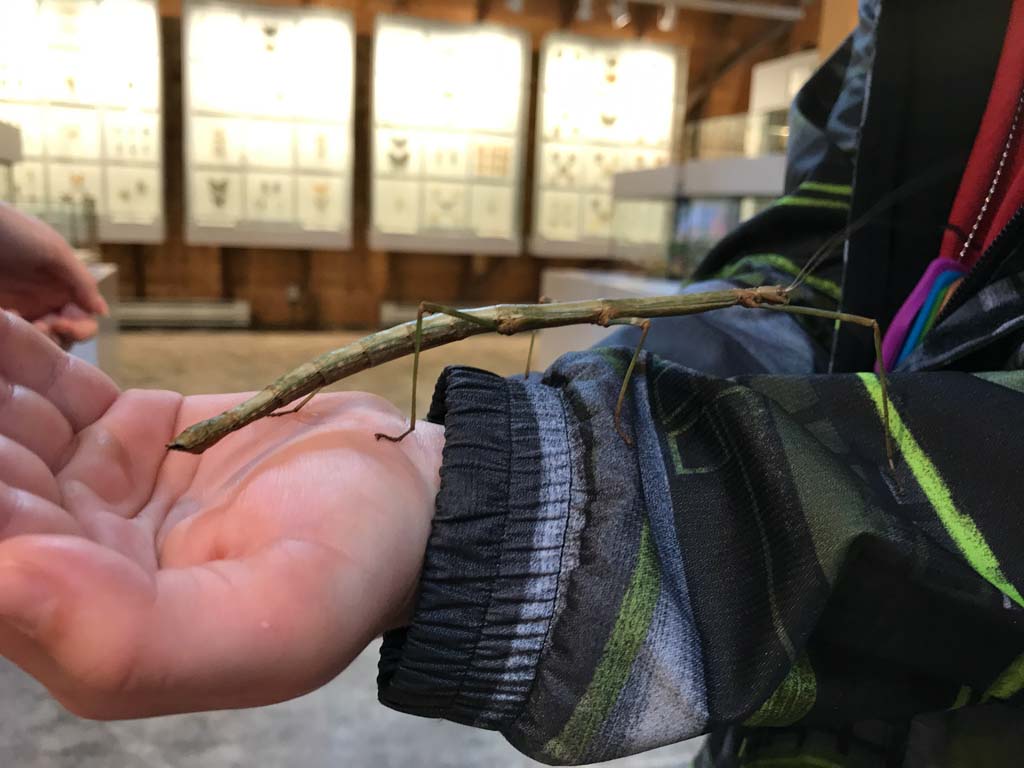 Around every corner there are staff members waiting to share hands on experiences with you, making this the best type of museum ever! Whether you want to let a stick bug crawl up your jacket or explore one of the several touch tanks, we loved how family friendly this museum was!
If you go:
Bring your dog! They have special kennels for dogs allowing guests to come without having to leave their pups in the car!

Come rain or shine! This is the perfect place to cool off or warm up, if you're needing a break from the weather.

Be brave! Try something new, like holding an insect you've never held before.
Is this a sponsored post?: Yes, out time at the Newfoundland Insectarium was sponsored. However, my experiences and thoughts are my own!
Read more about our East Coast Adventures here:
Cape Spear National Historic Site
Signal Hill National Historic Site
How to Explore St. John's in One Day
Hunting for Icebergs in Newfoundland
Terra Nova National Park
Gros Morne National Park
All Aboard – Gros Morne Boat Tour! Music, Memories and More!
The Fortress of Louisbourg
Silver Dart Lodge
Cape Breton Highlands National Park
PEI National Park
Stepping Back to Simpler Times at Shaw's Hotel
Learning the Lobster Trade with Top Notch Charters
What Brings You to PEI May Not Be What Keeps You There…
East Coast Road Trip Summary