Jet lag had swept our family and it was 10:45 am when we finally cracked our eyes open. We had lost half of the only day we had in St. John's and were worried we weren't going to be able to see very much. We quickly ate lunch, grabbed the essentials, and headed out to make the most of the day.
If you're in a similar situation and only have a day to spend in St. John's here's the top "must see" things to see and do:
Signal Hill National Historic Site
Signal Hill is an absolute "must" if you're stopping in St. John's, especially if it's a nice day. This National Historic Site overlooks the city of St. John's with sweeping panoramic views that lead straight out to the ocean. The castle at the top of the hill has been there since the 17th century and has been used to defend and protect the harbour. Whether you're a history buff, someone looking to partake in a beautiful scenic hike, or just want to explore a really cool piece of Canadian History, Signal Hill is the perfect destination. Check out our full article on Signal Hill here.
Cape Spear National Historic Site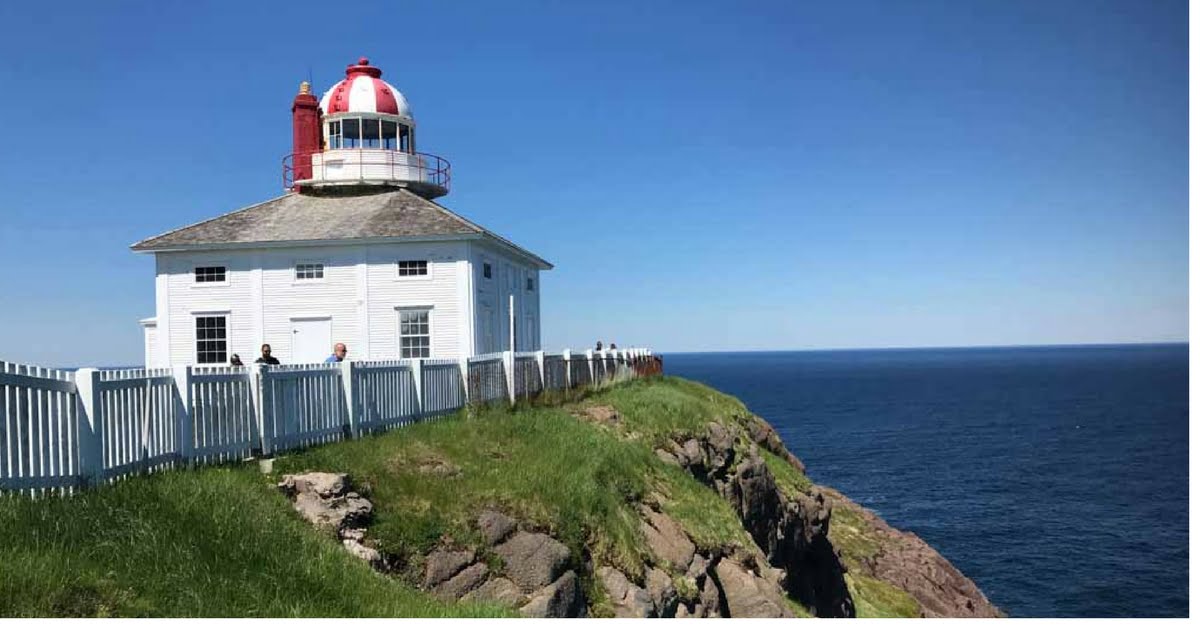 Cape Spear National Historic Site's biggest claim of fame is the fact that it is the most easterly point in North America! This makes it a popular attraction for it's "I've been there" sake, but that's not the only reason to visit. The site hosts the oldest surviving lighthouse in Newfoundland and Labrador. Visitors are welcome to go inside and explore it and learn all about what life was like for 19th century lighthouse keepers. Roam around the property and check out the amazing views, other attractions, do the Parks Xplorers Program, and be sure to scan the waters for whales, Minke whales are often spotted off the shore! Check out our full article on Cape Spear National Historic Site.
Quidi Vidi Village
This small, quaint inlet is lined with houses and boardwalks for locals and visitors alike. It's uniqueness is worth the drive in itself but once you're there find a place to park and explore for a little bit. For adults, grab a case of "iceberg beer" from the Quidi Vidi Brewery and walk out back to the boardwalk and crack it open… an experience we had never seen before! After, take a long walk around the lake or hike down to the overhanging cliffs that showcase the uniqueness of this little community.
Walk Along Water Street
Discover downtown St.Johns where the mix of old and new architecture create the backdrop for a bustling downtown core. Whether you're looking to shop for souvenirs, step into a local restaurant or pub for some eats, or want to check out the local entertainment, it can all be found downtown.
Check Out the BIG Boats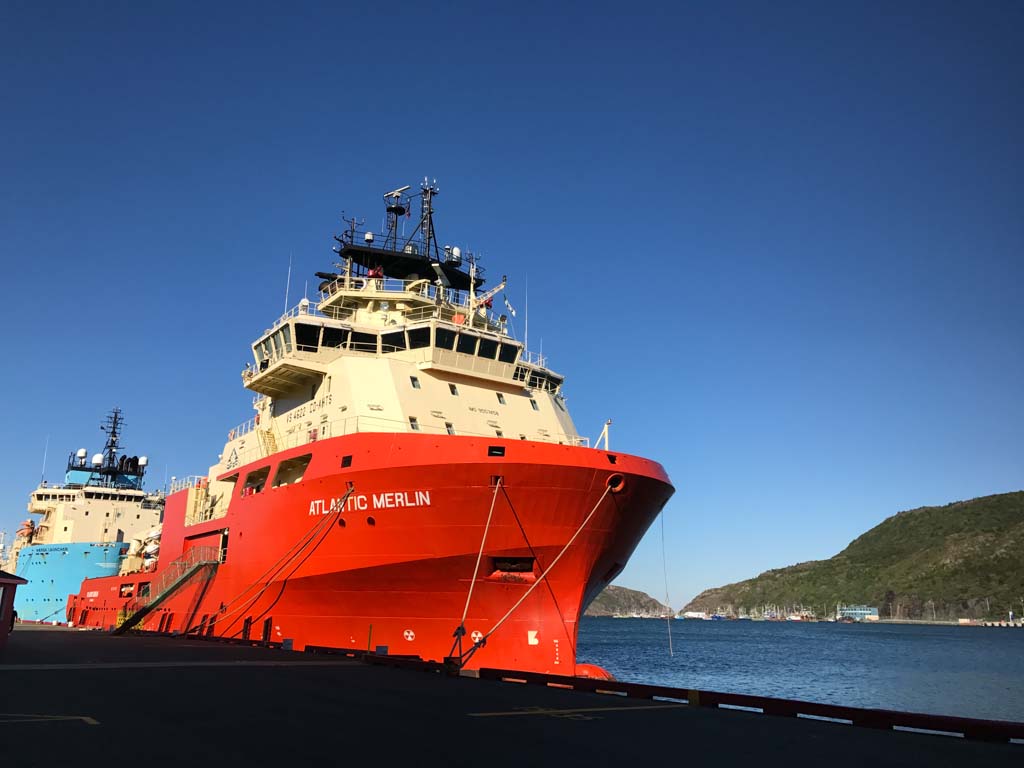 Growing up in Vancouver I've been around a lot of boats in my life, however touring along the boardwalk brought me to some of the biggest boats I've ever seen. Some of them looked like they could eat a freight liner for breakfast and that's probably because of the size of the waves they need to be prepared to battle on the Atlantic Ocean.
While I wouldn't recommend only spending one day in St. John's if you must, these activities will let you experience the highlights of the city.
Is this a sponsored post?: Yes, however my experiences and thoughts are my own!
Read more about our East Coast Adventures here:
Cape Spear National Historic Site
Signal Hill National Historic Site
Hunting for Icebergs in Newfoundland
Terra Nova National Park
Gros Morne National Park
All Aboard – Gros Morne Boat Tour! Music, Memories and More!
Butterflies, Bugs and Bees – Hands on Experiences at Newfoundland Insectarium
The Fortress of Louisbourg
Silver Dart Lodge
Cape Breton Highlands National Park
PEI National Park
Stepping Back to Simpler Times at Shaw's Hotel
Learning the Lobster Trade with Top Notch Charters
What Brings You to PEI May Not Be What Keeps You There…
East Coast Road Trip Summary
Preparing to set off for your own road trip? Here's a few resources to help you out:
How To Pack For A Road Trip
Healthy Eating On The Road
How to keep your house safe when you're on vacation
Staying in an oTENTik