For years you sat with your children as they carefully crafted their Christmas lists. Maybe it was at the kitchen table or perhaps you did it snuggled up on the couch. However you did it, you knew exactly what they wanted for Christmas. But those kids became adults and the lists that once hung on your refrigerator now reside in their phones across town—maybe further—and knowing what they want for Christmas isn't as easy as it used to be. However as the song says, Everyone's a kid at Christmas time, and even your grown-up kids enjoy a little something special under the tree. But what? Well, we have some ideas for gifts for grown-up kids.
Whether it's a night or two away to recharge, an experience to help fuel their sense of adventure or a date night to help reconnect with their partner (childcare included?) your grown-up kids are guaranteed to love the gift of escape. These gift ideas will take them away from the schedules and chaos of daily life and immerse them in a moment that lasts far beyond Christmas Day.
Local Experiences – Gifts for Grown-Up Kids
A Night on The Town
Give the gift of a date-night. Options are truly limitless with this one. Think tickets to the theatre (Cirque du Soleil) or a sporting event, restaurant gift cards or a visit to an Escape Room. How about a cooking class? Go with what you know they love and you can't go wrong.
Vancouver Mysteries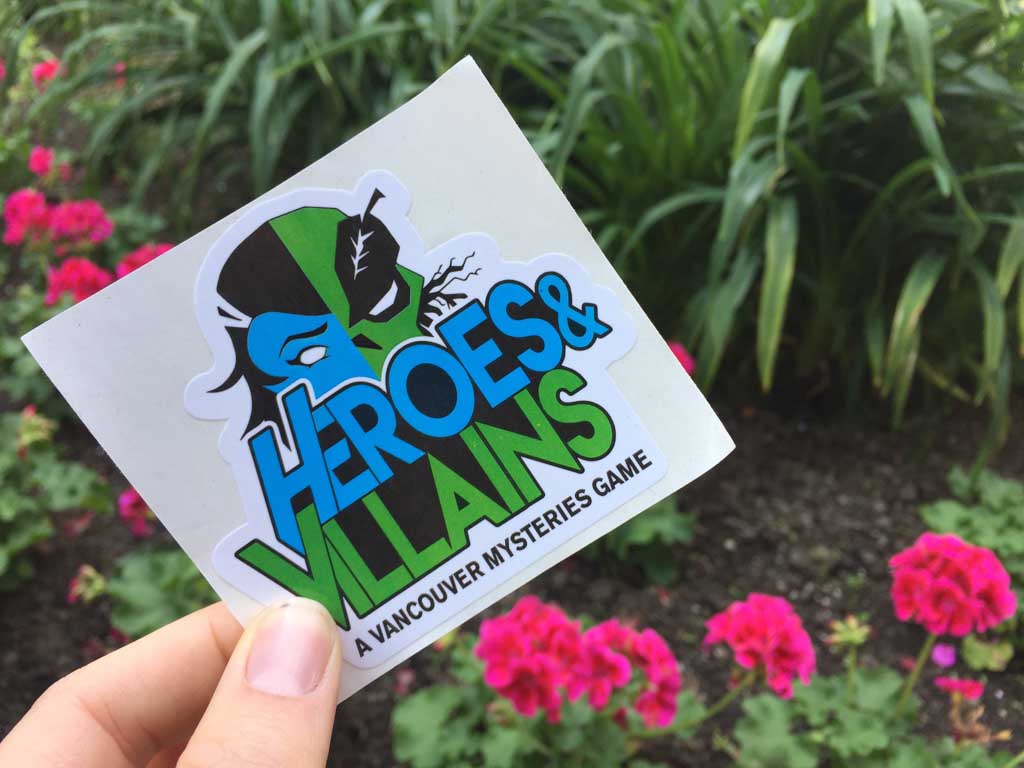 Experience your own "Amazing Race" as you travel around the city solving clues with Vancouver Mysteries! Purchase a gift certificate and your family members can choose their adventure when they book. Will they want to be detectives, spies or superheros? With 3 different games to choose from, this outdoor adventure is sure to be a hit.
Ski, Snowboard and More
With so many great ski resorts—especially in and around British Columbia —Christmas is a great time to send someone to the slopes. Gift cards for lift tickets or to help cover rentals can be exactly what they need to get outside and enjoy winter at it's finest. Click here to check out the best ski resorts in BC.
Parks Canada Discovery Pass
Treat the ones you love to a Parks Canada 2020 Discovery Pass! This pass is your gateway to history, nature, adventure and kid's educational programs from coast to coast to coast. A Discovery Pass provides the holder with unlimited admission to all participating national parks, national marine conservation areas and national historic sites. While this pass doesn't include camping fees, it would be a great addition if your family already had plans to camp in a Canadian National Park, or maybe you know they have already booked themselves an oTENTik glamping adventure.
Tip: Purchase your Parks 2020 Discovery Pass before December 31, 2019 and save $20!
Outdoor Adventures – Gifts for Grown-Up Kids
Rafting in Squamish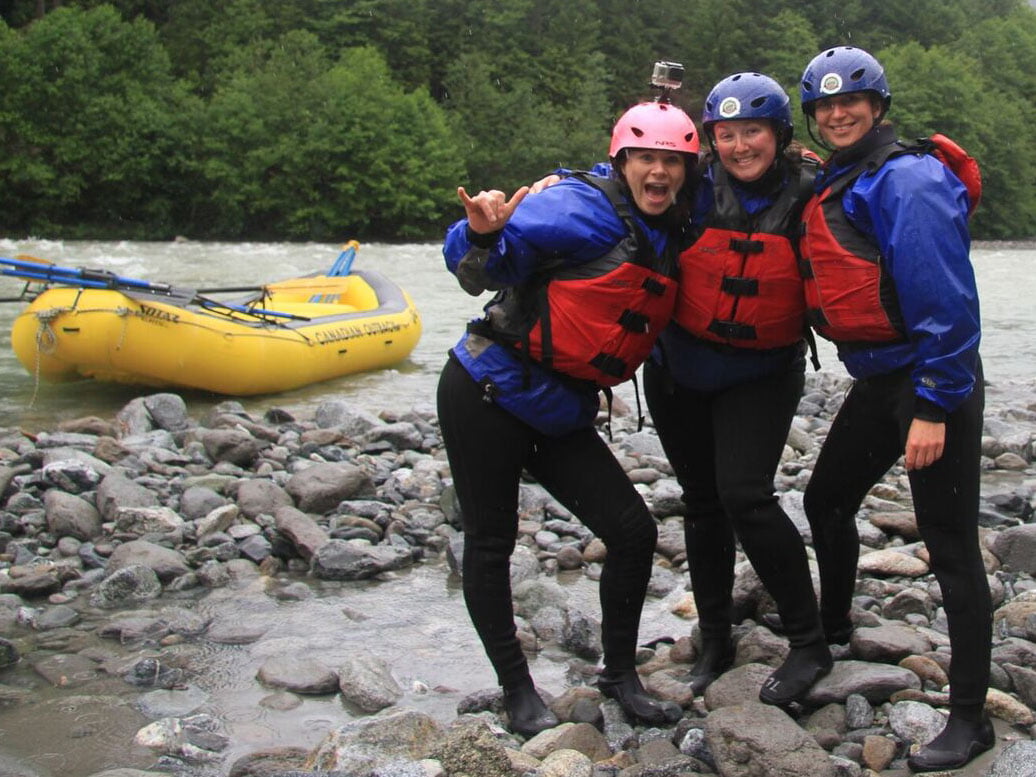 Send your grown-up kids on a thrill seeking river rafting adventure in Squamish! Canadian Outback Rafting Company prides itself on this being their most exciting rafting trip which takes you down both the Elaho and Squamish rivers, hitting class 3-4 rapids the whole way. Navigating down the rivers for 16 kilometres, this trip gives you the adventure you seek, all while enjoying the awe-inspiring wilderness that beautiful British Columbia offers.
Fly Through the Air on a Zip Line
Send your family flying through the trees as they experience ziplining in Whistler with Ziptrek Ecotours! The combination of ecotourism and adventure is perfect for not only adults, but the whole family. The variety of the tour keeps everyone moving and engaged. Each line also offers variety to riders. The instructors encourage you to go forward, backwards, faster, and even "freestyle" where you can go upside down (harder than it looks!).
Get Muddy while Making Memories ATV'ing
"What if the journey and the destination became indistinguishable?" While you travel to experience the epic, world-class scenery, your journey to get to and from each vista is just as much fun. After you're geared up and have had your safety orientation, head off on a guided ATV tour around Whistler's backcountry with The Adventure Group (TAG). This trip is sure to be a hit with the adrenaline junkie on your list!
Snowmobiling in Whistler
Get the adrenline flowing as you rip down snow covered trails in the beautiful Whistler mountains on a snowmobile adventure! Canadian Wilderness Adventures offers a variety of tours ranging from a slower cruise to advanced backcountry explorations! They even have tours that take you to a rustic cabin for a full Canadian Yukon breakfast or to a hut 6,000ft atop Blackcomb Mountain for fondue!
Indulgent Escapes –
Gifts for Grown-Up Kids
Rowena's Inn
Less than 2 hours from Vancouver, in Harrison Mills, sits the riverside bed and breakfast Rowena's Inn. It is part of the idyllic 160 acres Pretty Estates Resort alongside the Sandpiper Golfcourse and The Clubhouse Restaurant. With your choice of boutique rooms or luxury cottages, delicious west coast inspired dining and British Columbia's natural beauty right outside your door, this destination is sure to help you unplug and unwind.
Long Beach Lodge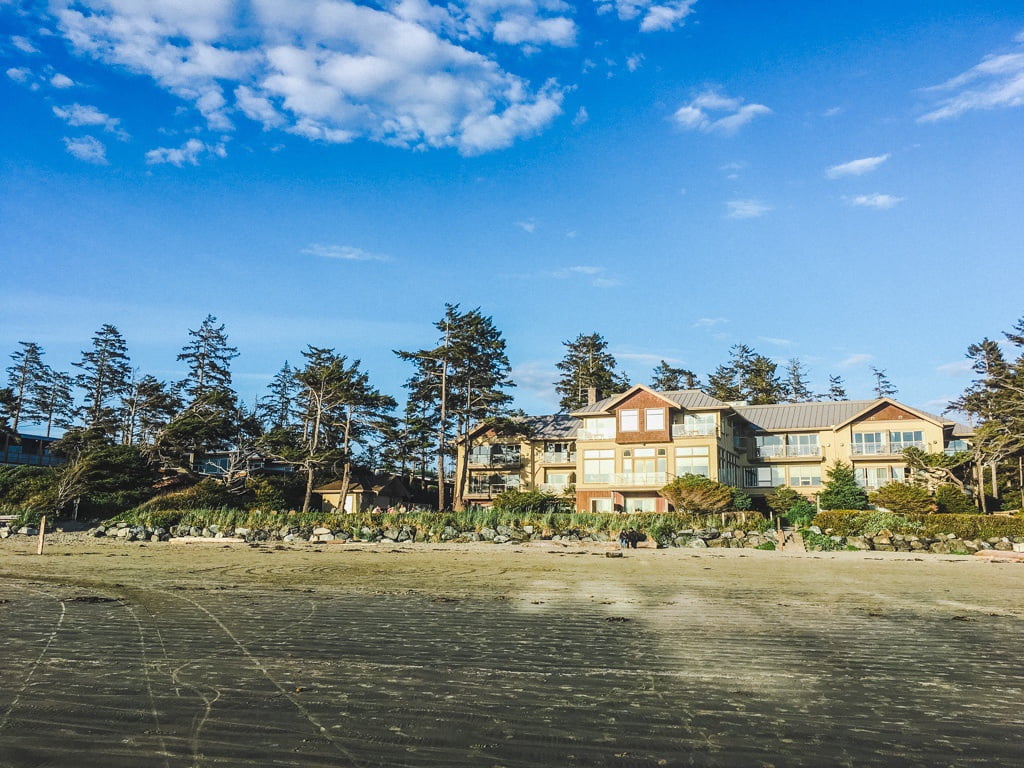 Located on Cox Bay in beautiful Tofino, Long Beach Lodge is the perfect getaway from storm season to summertime. It is set on miles of pristine beach just steps from the ocean—and some of Tofino's best surfing—and in prime position to soak in the sunset views. With countless amenities and numerous room options, Long Beach Lodge is not to be missed.
Aava Whistler Hotel
The Aava Whistler Hotel is the perfect basecamp for all your Whistler adventures! It's the perfect location in the summertime when you are hitting up the mountain bike park, hiking the local trails or just wandering the village. And it's an easy walk in the winter when you are heading to the lifts that take you up on the slopes, to the tube park for some sliding fun or the trails for some snowshoeing. It's also the perfect hotel for large groups, as they have 2 bedroom suites that can sleep 6. A weekend in Whistler at the Aava Hotel is the perfect fit for all the family members on your list!
Stone's Throw Cottage
Located in Qualicum Beach, Stone's Throw Cottage is the perfect location for a much needed retreat! Waking up to the sounds of birds chirping in the forest, breathing in clean fresh sea air, enjoying a cup of coffee on the porch while sunlight filters through old growth evergreen trees, packing up your picnic lunch for a day that you will spend at incredible beaches, and then cooking dinner on the BBQ are just a few of the glorious experiences you can have here.
Manning Park Wilderness Getaway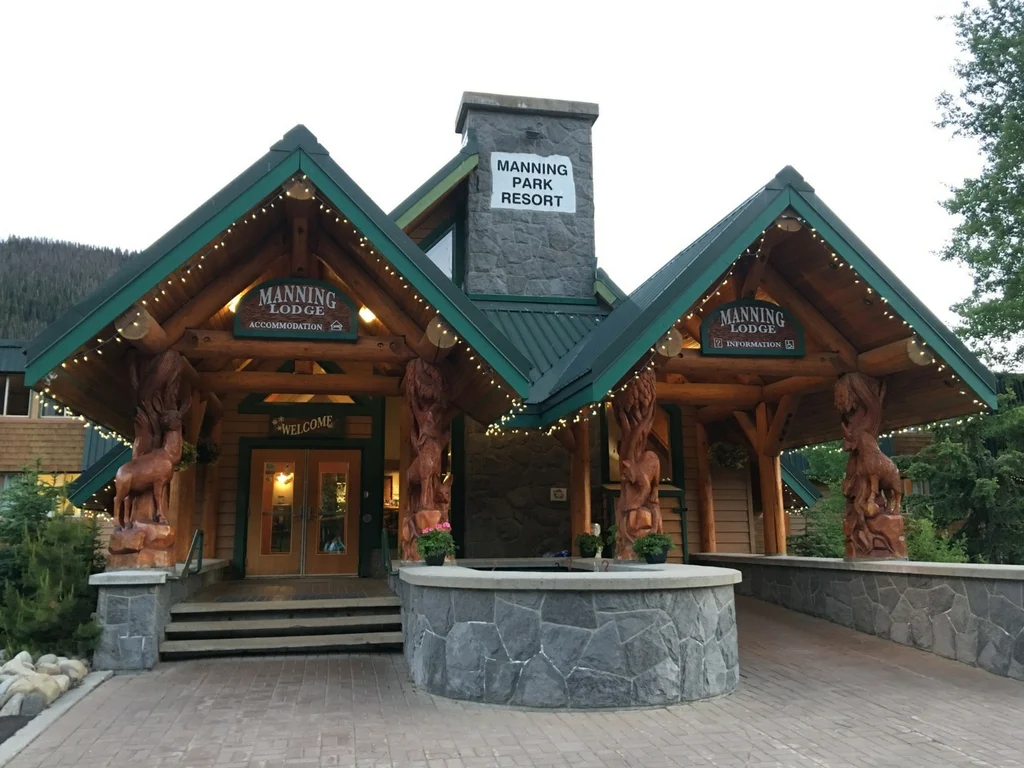 Manning Park Resort is located just 220 km East of Vancouver (approximately a 3-hour drive), in the heart of E.C. Manning Provincial Park and the Cascade Mountains. For the travelling family who has been there and done that, Manning Park Resort presents a true Canadian wilderness experience that should not be missed. It's a place to reconnect as a family and with the outdoor environment around you. Imagine stepping out of your vehicle and inhaling the sweet smell of pine trees. Reaching your arms to the sky to stretch from the journey and the fresh air feeling like a warm hug. This resort is a wonderful place to visit for either a winter adventure or summer retreat, as each offer different experiences!
Escape to the Sunny Okanagan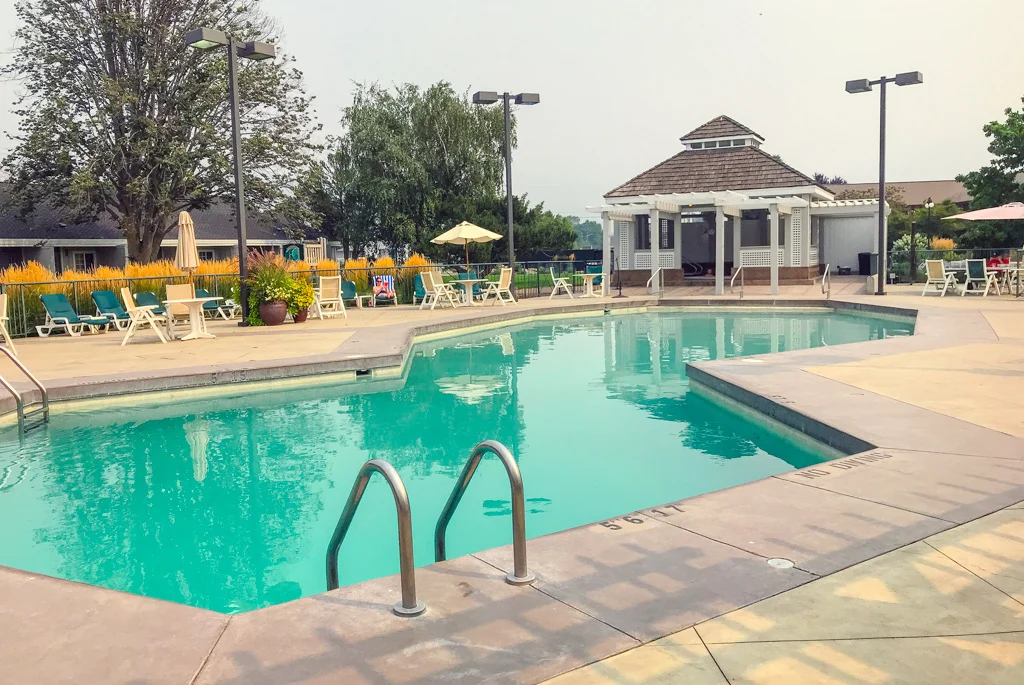 Penticton, located in the beautiful Okanagan of British Columbia, is the perfect slice of paradise! Beaches, lakes, kayaking, a floating waterpark, ice cream on the beach, mountain biking trails floating down the channel and family friendly resorts are just a few of the things that make Penticton a top-notch destination! A weekend (or a week!) in Penticton is sure to please any member of your family!
Westin Bear Mountain Golf Resort and Spa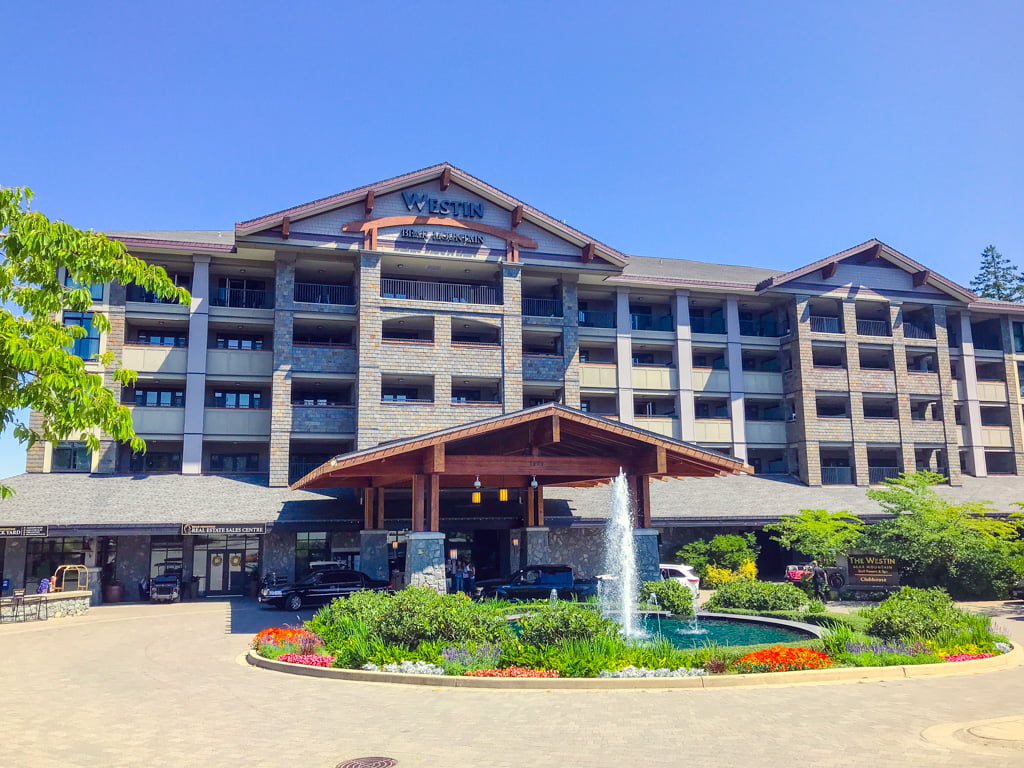 Westin Bear Mountain Golf Resort and Spa provides the peace and quiet of a mountain escape while being close enough to the city to enjoy the sights. This resort is less than 30 minutes from Victoria with a year-round heated pool and hot tub, on-site dining and sweeping views of the golf course and valley below. It is a tranquil retreat from the every day.
Escape to Sun Peaks
Sun Peaks is Canada's second largest ski resort and is consistently rated one of the top resorts in North America. This resort is another destination that can be enjoyed in both the winter and summer, as both seasons offer such amazing adventures and activities to enjoy and explore!
With over 2,000 hours of sunshine every year, beaming down on 135+ runs of champagne powder, it is easy to understand where Sun Peaks gets its name. Imagine darting through a snowy village, chasing your children as they run toward the local candy shoppe. After a full day of playing in the snow they are on the hunt for a special treat and seeing as it's your family vacation, you're equally excited to spoil them. No matter if it's just a weekend or a full 7 days, time spent with your family in Sun Peaks is nothing short of a winter wonderland!
Sun Peaks is the perfect place for families looking to get outside and PLAY in the summer. The European village welcomes visitors and helps connect them with all of the amenities on the mountain. From a lift-accessed downhill mountain bike course, cross country mountain biking, 18 alpine hiking trails, with lakes and amazing views, to kid-centered zones, Sun Peaks is truly where a family like ours can go to work hard, play hard, and sit back and relax, after an adventure filled summer day.
A Few More Extra Gifts for your Grown-Up Kids!
Outdoor Gear Investment
Consider helping your family update and improve their outdoor gear. As families grow and experience new adventures, their needs and wants in gear change. Perhaps a tent upgrade is on their wishlist, maybe the kids have grown and new sleeping bags are needed, they tried out a new activity and want to invest in their own equipment instead of renting, or they've taken up hiking and they need to purchase the 10 essential hiking items. Outdoor gear is often a personal preference as a certain style or fit is needed, by purchasing a gift card to their preferred outdoor gear store, you can help them get what they need, while still giving them the ability to choose.
Add a Little Something Extra…
Do your grown-up kids already have vacations in the calendar? Talk to them and see how you can enhance it. A lot goes in to planning family trips and—when restricted by time and budget—it is impossible to do everything.
Going to Whistler? Add a stop at Vallea Lumina, a multimedia night walk to their itinerary! Off to Banff? Send them up the gondola to enjoy the breathtaking views and adventures! Heading to Tofino? Enrol them in some surfing lessons! If there is an upcoming Disney trip, think about gifting them a character meal or another treat they may not add on themselves. Geting creative and helping create vacation memories that last are the perfect gifts for grown-up kids.
Help Enhance a BC Park
BC Parks manages over 1,000 parks and protected areas in British Columbia and provides camping and recreation services to over 20 million guests every year. Support your love for the parks by making a donation in your family member's name to their Park Enhancement Fund organized by the BC Parks Partnership & Donation Program. The program even allows you to choose the specific BC Park or project you want your donation to go towards. A donation to BC Parks is a great gift for the outdoor lover on your list!
They may not be little anymore but they will always be your children. Christmas doesn't have an age limit and you are sure to spread some holiday magic with experience gifts for grown-up kids.
---
Looking for other Christmas inspiration ideas? Check out these articles that are sure to get you into the holiday spirit!
Is this a sponsored post?: No, as parents we are often tasked with answering the question "What do you want for Christmas?" When trying to live a more "less stuff" life, we came up with this list full of experience gifts!